When you're planning your first cruise (or your first cruise with P&O Cruises at least) it can be tricky to know what you'll get for your money and what you'll need to budget extra for.
I regularly get asked via my Instagram about what's included in a P&O Cruise, so I noticed that this information can be tricky to find online.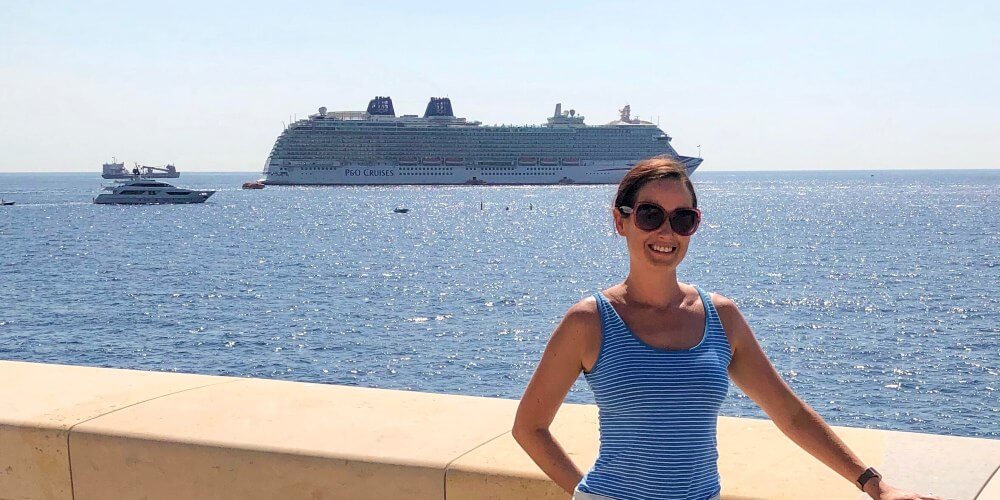 Plus, as P&O Cruises have three fares – Select Price, Saver and Early Saver – you'll also need to know what's included in each so that you can decide which fare offers the best value for money.
I've created this simple guide that will show you exactly what's included in P&O Cruises' fares and what costs extra. I hope that this will help you plan your cruise and save money.
P&O Cruises is one of my favourite cruise lines so I'm always following their latest cruise news. If you'd like me to keep you updated about P&O Cruises, just pop your email in the form below…
What's included in P&O Cruises and what costs extra..?
1. Accommodation
When you book a P&O Cruise you can choose to stay in one of several different cabin types:
Inside cabins– The cheapest cabins with no windows
Sea view cabins – Include a window or porthole
Balcony cabins – With a private balcony to step outside
Suites – VIP accommodation with added perks
You'll find specific cabin types such as mini-suites, superior deluxe balcony cabins, and single cabins within these types.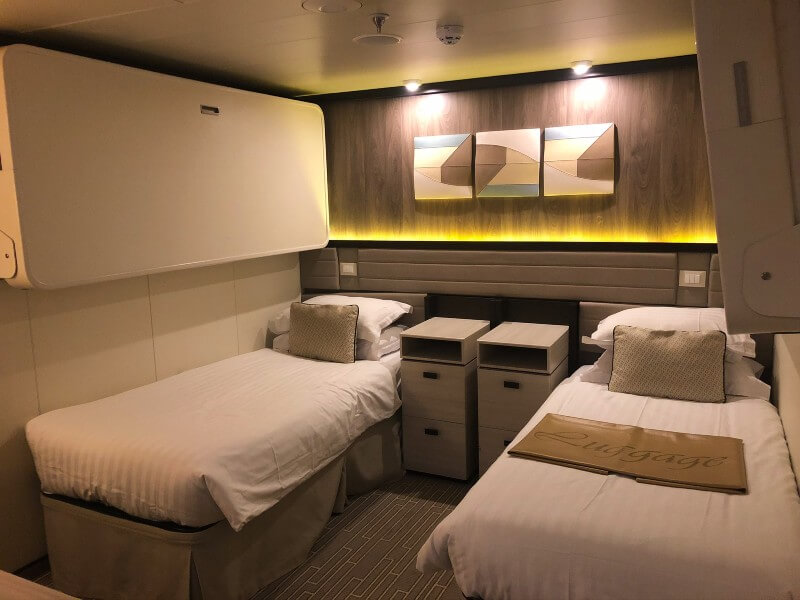 Whichever cabin type you choose, you'll enjoy the following comforts:
En-suite bathrooms
Air conditioning
Tea and coffee making facilities
Fridge
Hairdryer
Safe
TV
Toiletries pack
If you stay in a suite you'll also get lots of included extras in your room such as fresh fruit, Champagne, chocolates and a bathrobe and slippers to name but a few. You can see a full list of P&O Cruises suite perks here.
When booking your P&O cruise, you'll have two main decisions to make:
What type of cabin would you like? E.g. inside, outside, balcony or suite
Do you want to pick your cabin number or not?
If you want to choose your cabin number, you'll need to book the Select Fare. If you don't mind which cabin you get, then the Saver or Early Saver Fare will be cheaper.
Select Fare
Choose the exact cabin you would like
Saver & Early Saver Fares
Choose the cabin type you would like and your cabin number will be assigned to you
So should you choose your cabin number, or book what is known as a 'guarantee cabin' and have it assigned to you a few weeks before your cruise?
Well, that really depends on whether you want a cabin in a certain location (such as a low deck if you get seasick or near the lifts, if you can't walk too far).
To help you decide, take a look at my P&O Cruises cabin guides for the ship that you're interested in…
Booking the Select Fare doesn't just allow you to choose a cabin number, you'll also get some other perks, which we'll discuss further in this guide.
Sometimes, free upgrades are given. This can mean that you pay for an inside cabin but get upgraded to a balcony for no extra cost. Upgrades are first offered to Select Fare guests, then Extra Saver Fare guests, then Saver Fare guests.
NEW DEALS JUST RELEASED!
Don't miss the latest P&O Cruises offers…
2. Food
P&O Cruises include breakfast, lunch, afternoon tea, dinner and snacks in a choice of venues. Each ship also has speciality restaurants where you can dine for a set fee.
The P&O Cruises menus change every day and special diets are always well catered for.
Included food on P&O Cruises:
Main Dining Room – For breakfast, lunch and dinner
Buffet Restaurant – For breakfast, lunch and dinner, plus an early tea for kids
The Quays – A multi-venue food court (only on Iona and Arvia)
Casual Snack Bars – Sandwiches, salads, fruit, cakes etc
Poolside Grill – Burgers, hot dogs, chips, pizzas etc
Poolside Pizzeria – Handmade stone-baked pizza slices
Afternoon Tea – Finger sandwiches, scones, tea and coffee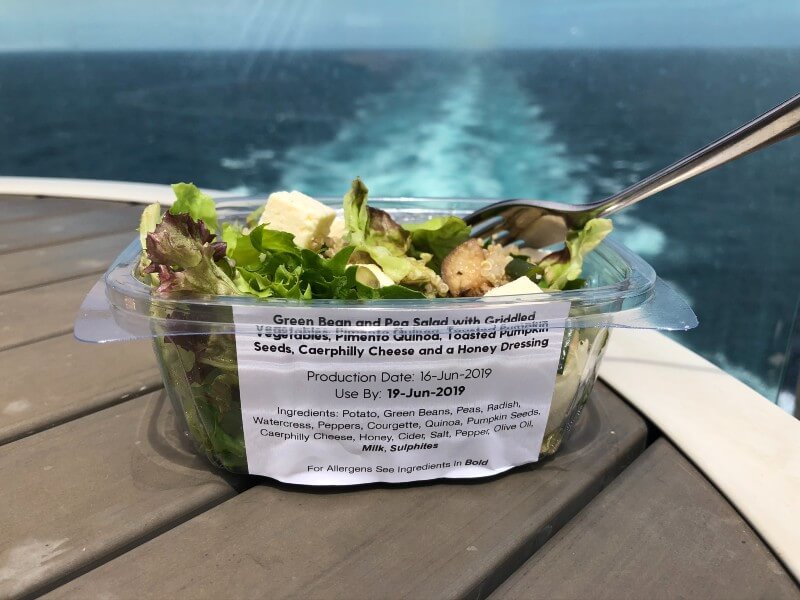 Food that costs extra on P&O Cruises:
Speciality Dining – Restaurants offering global cuisine with a cover charge
Market Cafe – Crepes, waffles, cakes and biscuits
Ice Cream – Outside of mealtimes, ice cream has an extra charge
The speciality dining venues vary by ship, with some favourites such as Sindhu Indian restaurant appearing on every P&O Cruises ship.
The cover charges are reasonable, ranging from £7.50 per person for dinner at The Beach House to £30.00 per person for dinner at The Epicurean.
Although children are welcome in the speciality restaurants, there are no children's menu and no children's prices. I prefer to take the kids to the earlier kids tea in the buffet restaurant and then leave them at the kids' club while we enjoy an adult-only dining experience.
There's really no need to pay any extra for food on your P&O Cruise, especially if you're cruising for less than a week. While it can be nice to dine in a speciality restaurant for a special occasion, you really don't need to budget anything extra for food if you don't want to.
Suggested read: P&O Arvia Restaurants Guide
3. Drinks
There are some drinks on P&O Cruises that are always available free of charge. For other drinks, you can either add these to your bill individually and pay for them at the end of your cruise, or you can buy a drinks package that will make your cruise all-inclusive.
Included drinks on P&O Cruises:
Glasses of water
Tea
Coffee
Cordial
Milk
Fruit juices (at breakfast)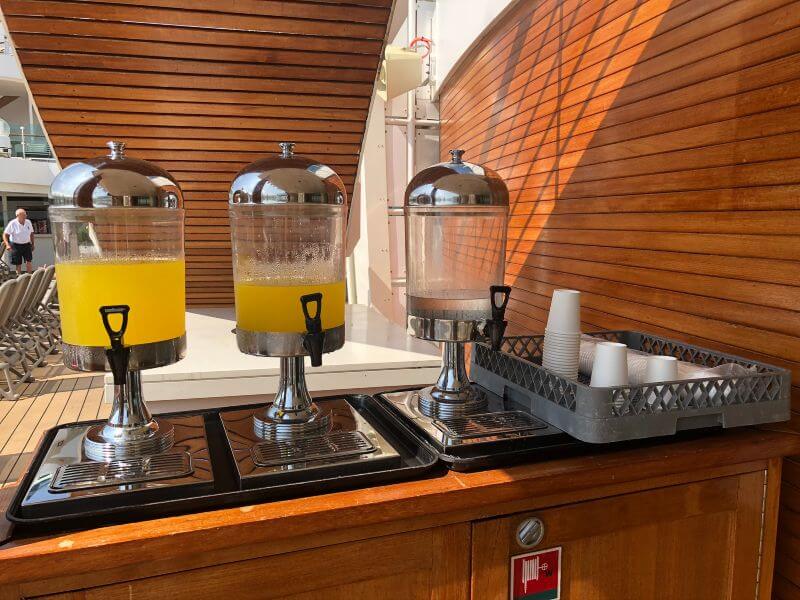 When you book your cruise, you'll need to decide whether to buy a drinks package or to pay for your alcohol and soft drinks individually. There are five different drinks packages to choose from, and which one is best depends on what you like to drink.
To help you decide whether to buy a drink package or not, I've put together this thorough guide: P&O drinks Packages Guide.
If you'd like to take a look at the drinks menus to get an idea of prices, you can see those here: P&O Cruises drinks menus.
I've also made a calculator to help you decide if you'll pay more with or without a drink package. You just enter how many of each drink you plan to have and it will work out your expected bar bill for you so you know if you'll break even on the package or not…
4. Room service
On P&O Cruises, room service is free of charge at breakfast time (7 am to 11 am), but there's a charge at all other times.
Included room service breakfast on P&O Cruises:
Fruit juices and smoothies
Yoghurt
Cereals
Fruit and compotes
Croissants, muffins, Danish pastries, pain au chocolat
Toast
Panini with sausage, bacon and tomato
To order the free breakfast room service on your P&O cruise, just mark what items you want on the card along with your preferred delivery time and hang it on the outside of your door.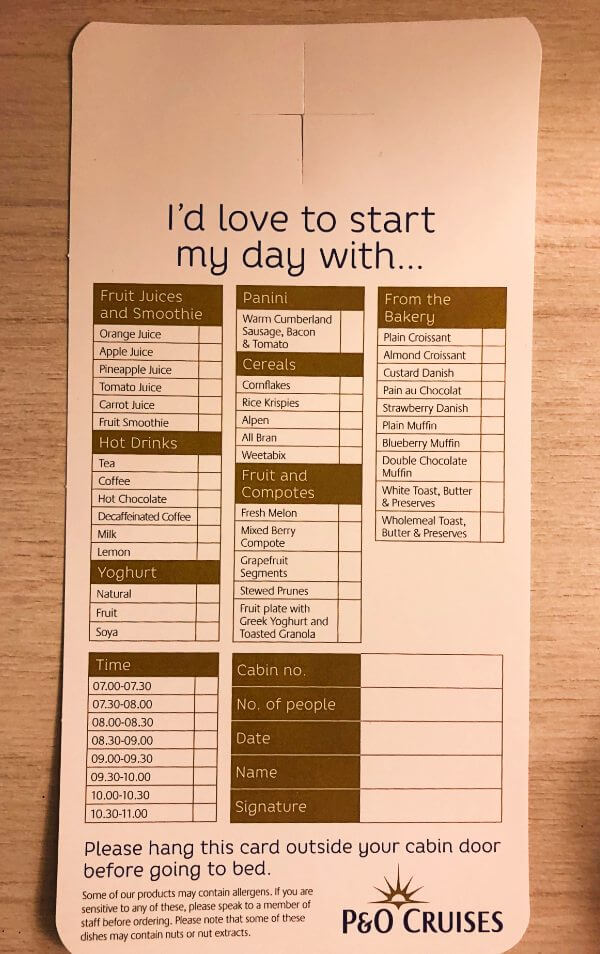 After 11 am, the room service prices on P&O Cruises are very reasonable.
P&O Cruises room service prices:
Baguettes with salad and crisps – £1.50
Wraps with fries and tabbouleh salad – £2.50
Speciality sandwiches with fries – £4.75
Kids sandwiches with orange juice, yoghurt and brownie – £2.00
Soups and salads- £1.25
Small plates (starters) – £2.00
Large plates (mains) – £4.75
Sharing plates – £7.00 to £10.00
Healthy salads and omelettes – £3.00
Cream tea – £3.00
Desserts – £2.50
Sides – £1.00
Cookies, brownies, muffins and doughnuts – £1.00
Below is the full P&O Cruises room service food and drinks menu…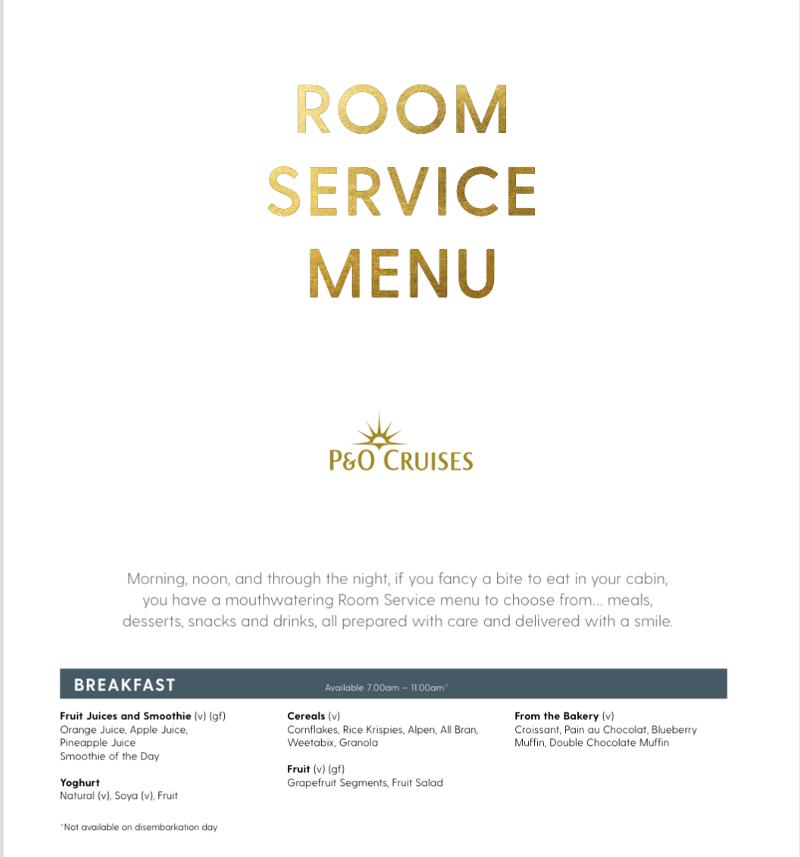 You can also order drinks via room service. See the menu with prices above.
Read more: P&O Cruises Room Service Menu & How To Order
P&O Cruises Minibar
There is an extra charge for items from your minibar on P&O Cruises. The mini bar is not included in the drinks package either.
You can see P&O Cruises mini bar price list below…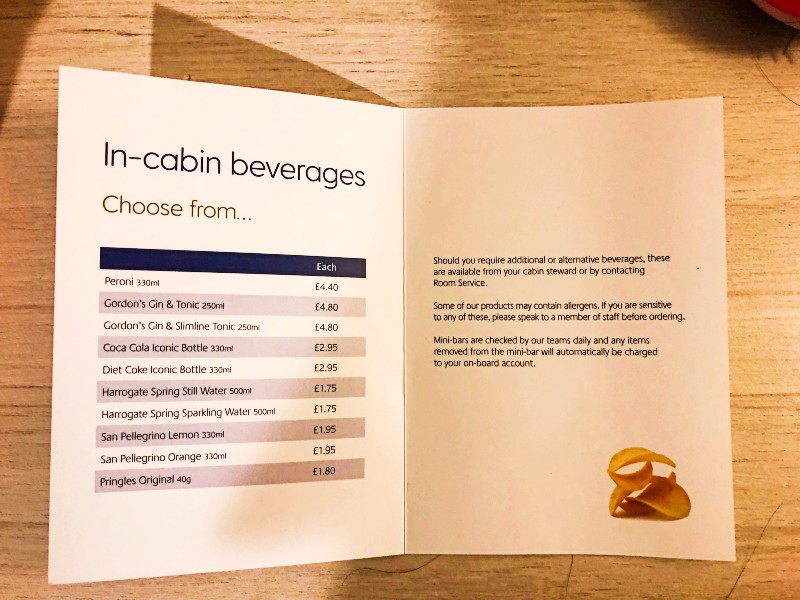 I usually ask our cabin steward to empty the minibar. That leaves the fridge free so that we can store our own drinks.
P&O Cruises let you bring up to one litre of alcohol plus unlimited non-alcoholic drinks on board with you. You can also bring on extra non-alcoholic drinks in each port of call and keep them in your minibar.
5. Entertainment
Your P&O cruise will include a range of entertainment throughout the day and evening at no extra cost. Each evening you'll receive a daily programme called Horizon which will have the details of all of the activities and entertainment for the following day.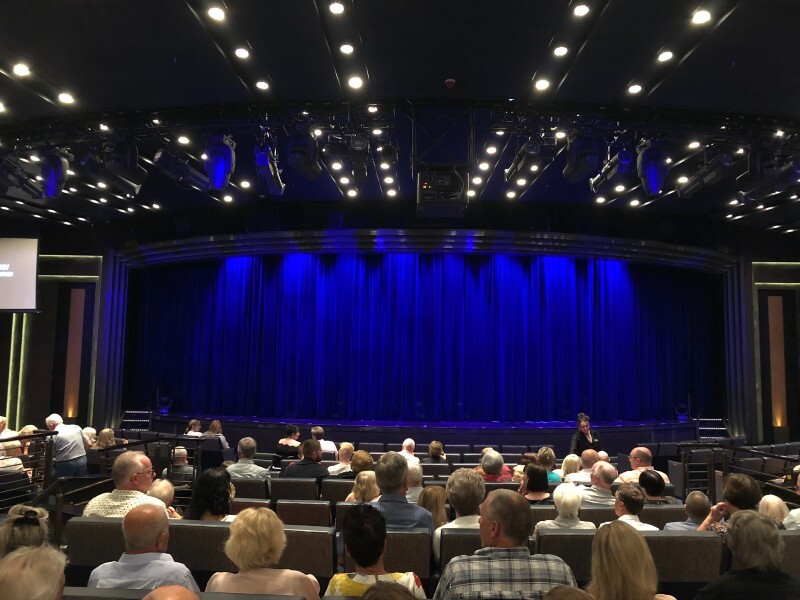 Included entertainment on P&O Cruises:
West End-style theatre performances
Cinema
Comedians
Live music and tribute acts
Cabaret, musicians and acrobats
Nightclub
There's no charge to watch any of the shows on P&O Cruises' ships.
6. Activities
On P&O cruises, the whole family can enjoy a wide variety of activities at no extra cost…
Included activities on P&O Cruises:
Swimming pools and hot tubs
Gym and fitness classes
Running track
Sports court with football, basketball and tennis
Golf nets
Deck quoits and shuffleboard
Darts
Table tennis
Dance classes
Card room and bridge classes
Pub quizzes
Family discos
Sports tournaments
Seminars with guest speakers
Library
Kids' bingo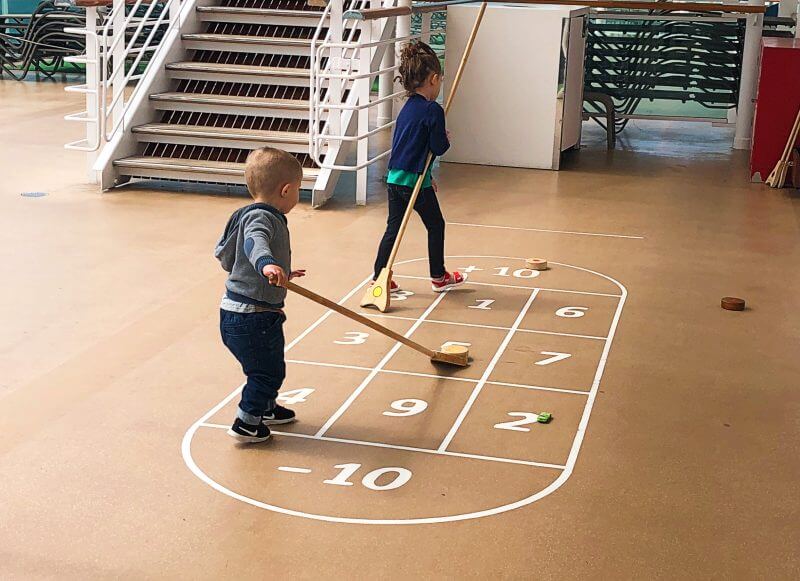 Some activities do have an extra charge. These are activities done in small groups such as cookery classes or behind-the-scenes tours, as well as activities where you get to take something home such as photos or souvenirs.
Activities on P&O Cruises that cost extra:
Spa with thermal suite, saunas and steam rooms
Hair and beauty services
Casino
Arcades
Cooking classes
Art auctions
Shopping e.g. Clothes, jewellery, perfume and souvenirs
Behind-the-scenes tours
Photo shoots
1 to 1 dance tuition
Art classes
7. Kids' clubs
P&O Cruises offer The Reef Children's Club which is free of charge at all times. It's open from just after breakfast until late in the evening, with breaks for mealtimes.
The P&O kids' club is split into four age groups:
Splashers: 2 to 4 years old
Surfers: 5 to 8 years old
Scubas: 9 to 12 years old
H2O / The Scene: 13 to 17 years old
On cruises outside the school holidays when there are fewer children on board, the groups may be combined.
The activities on board P&O Cruises ships for kids in The Reef include arts and crafts, sports tournaments, soft play, games consoles, quizzes, karaoke and movie nights.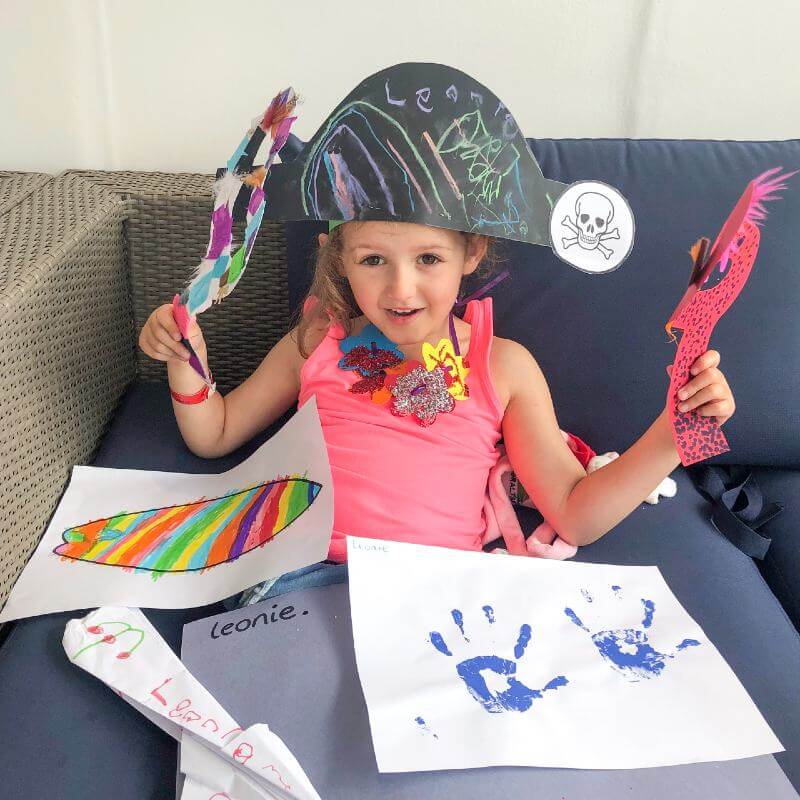 As well as the kids' clubs, P&O Cruises offer a free night nursery service for children aged four and under. This is a group babysitting service for children who are asleep. It's open between 6 pm and 2 am on a first-come-first-served basis.
8. Service charges
Gratuities
While some other cruise lines mandate a daily service charge known as a gratuity, P&O Cruises include this in the cruise fare, so you won't get a bill for it at the end of your cruise.
Tipping staff isn't required or expected on board P&O Cruises ships. There's also no service charge when purchasing drinks on board.
If you'd like to tip certain staff members such as your cabin steward or waiter at the end of your cruise you can do, but you don't need to and most people don't as tips are included in your P&O Cruises fare.
Corkage
If you bring your own wine on board with you, you may drink it in public areas subject to a £20 per bottle corkage fee. If you drink the alcohol in your own cabin there's no charge.
9. Wifi
Wifi is available on P&O Cruises' ships for an extra charge.
When your cruise ship is in port you'll be able to connect to the internet over 3G, 4G or 5G. However, when the ship is at sea you'll want to turn this off to avoid a huge bill. And I mean huge! Data roaming at sea is notoriously expensive.
If you'd like to stay connected to the internet at sea, P&O Cruises offer two wifi packages:
My Wifi Essential – Web browsing, email, music streaming, social media, text, and images (no videos)
My Wifi Ultimate – As above plus video streaming
You can purchase each package for 24 hours or for your whole cruise.
P&O Cruises wifi prices
| Package | Price for 24 hours | Price for full cruise |
| --- | --- | --- |
| My Wifi Essential | £18 | £12 per day |
| My Wifi Ultimate | £24 | £18 per day |
If you need internet access for medical reasons such as a continuous glucose monitoring device for diabetes, you can get this free of charge on P&O Cruises. Just ask at the reception desk on board for a free 100-minute internet voucher.
Read more: P&O Cruises Wifi Guide
10. Laundry
P&O Cruises offers two options for laundry:
Self-service laundrettes – Free of charge
Professional laundry services – For a fee
Self-Service Laundry
You'll find a laundrette on most cabin decks, take a look at the deck plan to find your nearest. Here there will be washing machines, sinks, tumble dryers, irons and ironing boards.
The self-service laundrettes can get quite busy on sea days on longer cruises, so you may wish to do your laundry in the early morning or evenings to avoid the queues. The laundrettes close at 10 pm until 8 am so as not to disturb people in cabins nearby.
It's a good idea to take your own 2-in-1 washing tablets. Otherwise, you can buy them from the onboard shop.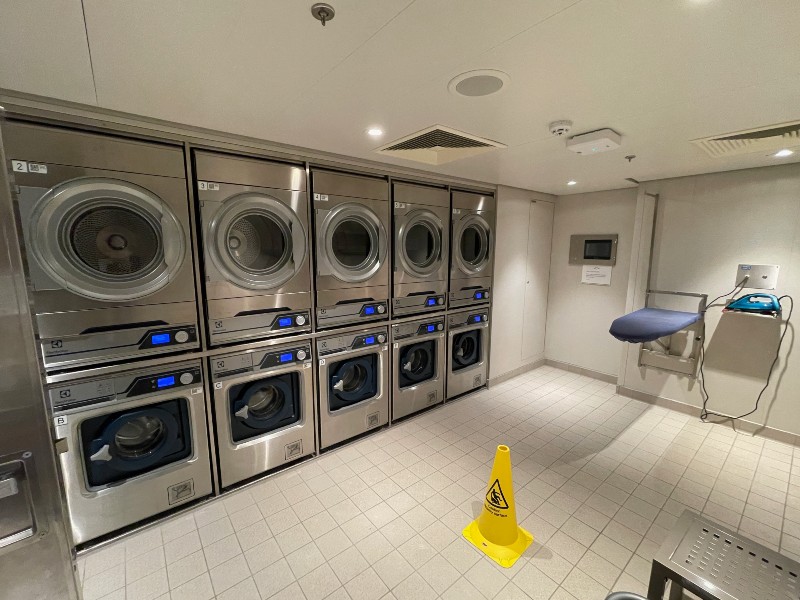 Laundry Services
If you'd rather not spend your cruise holiday doing laundry, you can send items to be washed, pressed or dry cleaned. If you hand laundry to your cabin steward before 10 am it will be returned the same day.
Professional cleaning is charged per item. On longer cruises, you may find special offers for multiple items.
Here is the P&O Cruises laundry price list…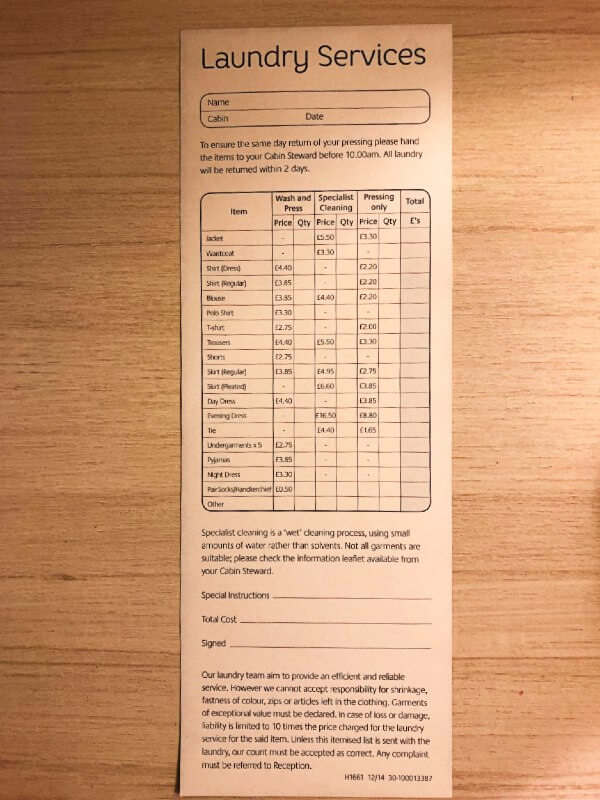 11. Flights and overseas transfers
P&O Cruises offers cruise holidays as well as fly-cruise packages that include flights and overseas transfers.
If your cruise departs from a port outside of the UK, you will usually get flights and overseas transfers included in the cost of your package holiday.
If you prefer, it is possible to arrange your own flights or have a travel agent do this for you rather than travelling on the flight that comes as a package with your cruise you can do so. One thing to bear in mind with this option though, is that if you travel on a P&O Cruises flight and it's delayed, the ship will wait for you. If you book your own flight, it won't.
P&O Cruises offer flights from the following UK cities:
Belfast
Birmingham
Bristol
East Midlands
Glasgow
London
Manchester
Newcastle
There is often a supplement for regional departures outside of London. You may also choose to pay extra to upgrade your flight to premium economy, business class or first class.
12. Transfers to Southampton
Depending on whether you choose P&O Cruises Select Fare, Saver Fare or Early Saver Fare, you may be able to enjoy included transport to Southampton cruise terminal. This is an option on cruises of seven nights or more that depart from Southampton.
Select Fare
Option to have return coach travel to Southampton from a local pick-up point
(You can instead opt for free parking or on-board credit)
Saver & Early Saver Fares
Make your own way to Southampton
As I live in the north of England, I usually book the Select Fare because the free coach travel alone is worth the extra cost. In the past, I have paid as little as £1 for kids places, which includes a seat on the coach!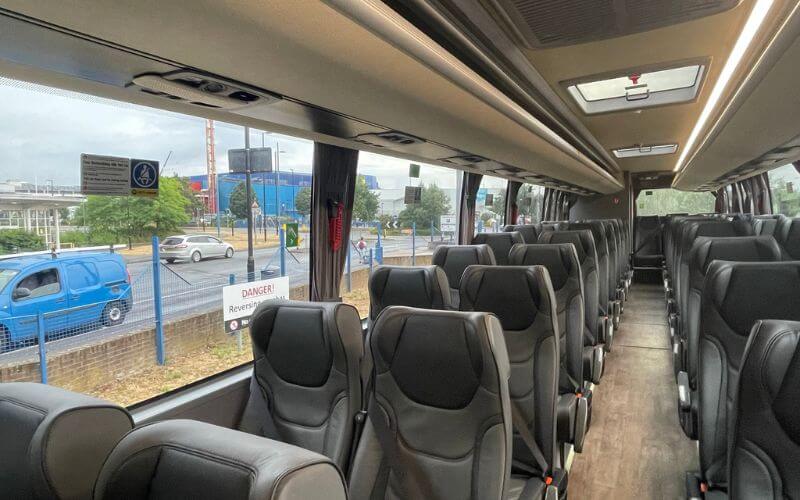 You'll find more information about the coach to Southampton here: Guide to Coach Travel to Southampton Cruise Terminal.
If the coach to Southampton isn't for you, you can instead choose free car parking in Southampton or some extra on-board spending money.
For cruises departing from Southampton, P&O Cruises can book internal flights from regional UK airports for an extra cost.
13. Shuttles buses in port
Another advantage of choosing P&O Cruises' Select Fare is that it entitles you to ride the shuttle buses for free. These offer a constant service running between the ship and the city centre.
Select Fare
Free shuttle buses in port from ship to city centre
Saver & Early Saver Fares
Shuttle buses available for around £5 per person each way
The shuttle buses aren't available in every port. This is because in some ports your ship will dock very close to the city centre so there is no need for one.
Some ports are working cargo ports where it's not safe or possible for passengers to explore on foot. In these ports, a free shuttle bus will be provided for everyone.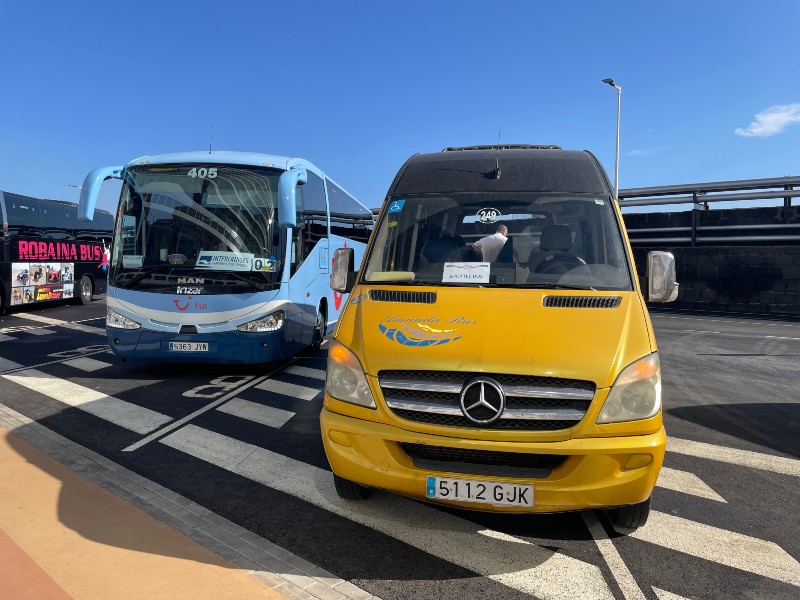 In some ports, you'll find independent buses and taxis which can work out to be a similar price to paying for the P&O shuttle bus.
14. Shore excursions
On P&O Cruises, shore excursions are available for an extra charge. After booking, you can see which shore experiences are available for your cruise on the My P&O Cruises planner.
The excursions are usually a little pricier than doing your own thing and they can feel a little rushed sometimes. But, if you prefer to step off the ship and onto a coach rather than planning your day ashore yourself, then it can be a stress-free way to explore.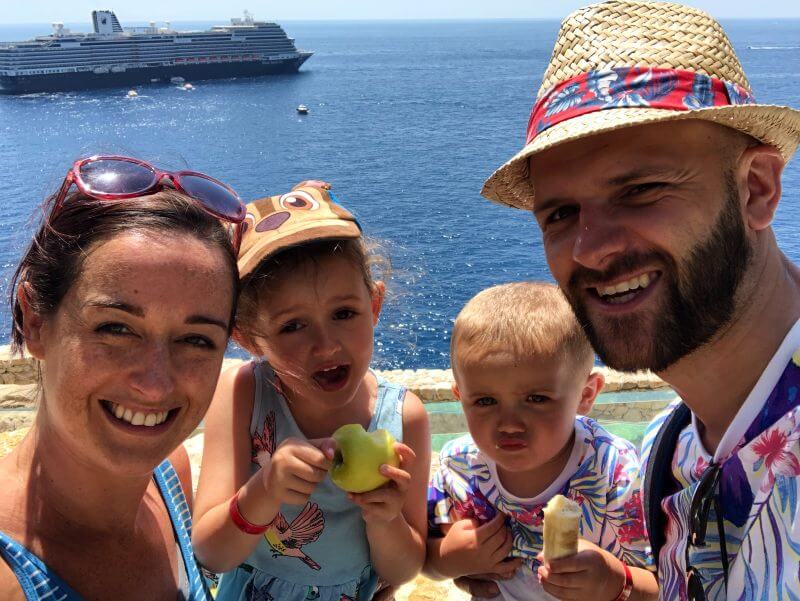 P&O Cruises on board credit
When you book a Select Price P&O cruise, you may receive some free on board credit to spend on the ship. You'll also get onboard credit if you're a Carnival shareholder, as I am.
Many people wonder what to spend this free money on, and you may wish to plan this before you go.
You can spend P&O Cruises on board credit on:
Drinks (individually or as a package)
Speciality dining*
Shore excursions*
Spa services, hair and beauty treatments*
Items from any of the onboard shops
Photographs
Laundry and dry cleaning
Internet and telephone charges
Artwork from the gallery
Celebration packages*
*To use your on board credit, you must book these on the ship, not before embarkation
You can not use P&O Cruises on board credit to buy:
Shore excursions, speciality dining or spa services that are booked before embarkation
Visas
Medical charges
Cash back
Future cruises
Flight upgrades
Foreign currency
Casino and arcades
Charity donations
Shore excursion cancellation charges
There is no refund or cash alternative for any on board credit that's not spent before disembarkation. So if you have any left at the end of your cruise, be sure to head to the souvenir shop to spend it.
NEW DEALS JUST RELEASED!
Don't miss the latest P&O Cruises offers…
To conclude
P&O Cruises offer great value for money as there's so much included. While many other cruise lines charge extra for gratuities, service charges on drinks and breakfast room service, these are included in the ticket price with P&O Cruises.
The free late-night babysitting for under-fives is something that you also won't find on any other cruise line.
It's possible to cruise with P&O without spending anything at all on top of your cruise ticket price. That said, most people do leave with something on their bill, even if it's just drinks.
Related posts: