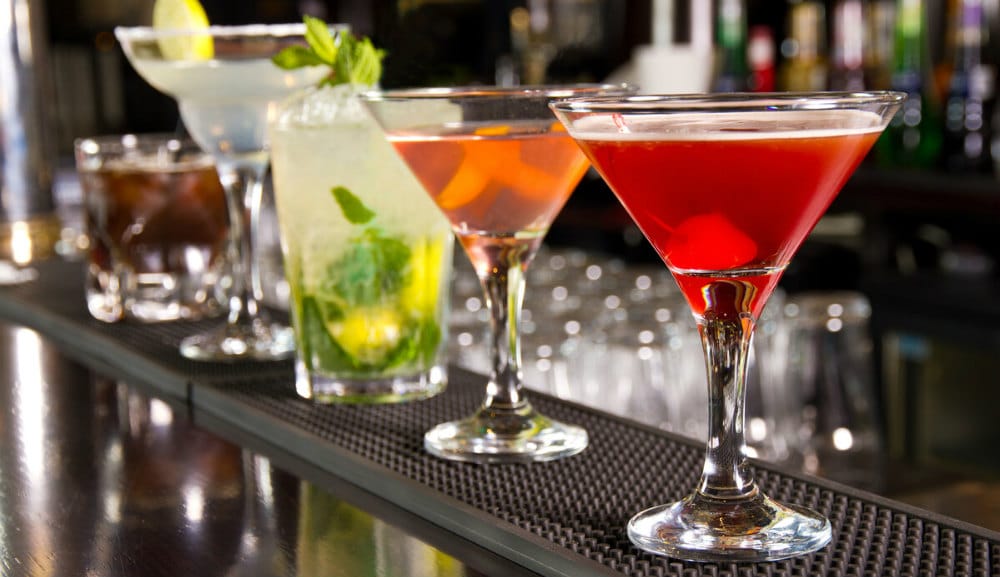 P&O drinks package: Is it worth it?
This post may contain affiliate links.
When booking a cruise with P&O Cruises, one important decision that you'll need to make is whether you should purchase P&O Cruises' drinks package to make your cruise all-inclusive, or whether you'd be better off paying for drinks individually.
Are P&O drinks packages worth it? For some people, yes. For others, definitely not! To decide for yourself, you'll need to know:
How much are drink packages on P&O Cruises?
How much are drinks on P&O Cruises?
How many drinks will I drink each day
In this article, I'll give you the answers to the first two questions. Then, using the Drinks Package Calculator, you can work out how many drinks you need to get through each day to break even. Then you can easily decide whether the P&O all-inclusive drinks deal is worth it or not.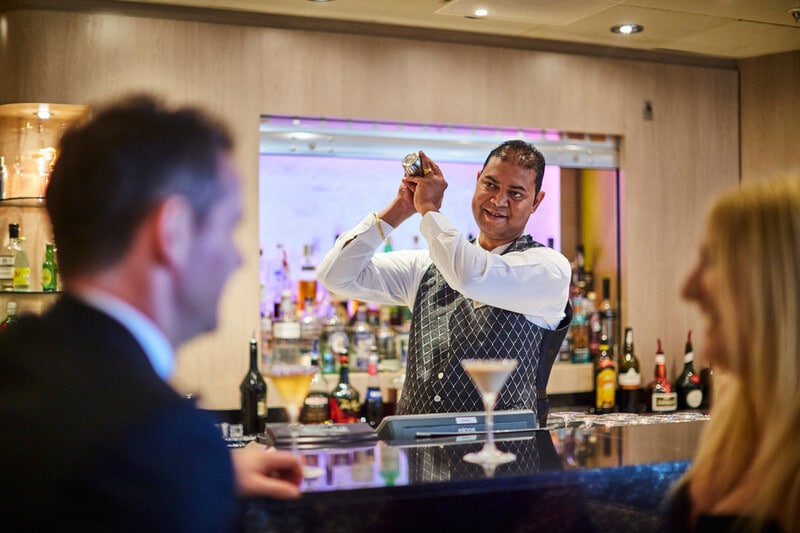 Are P&O Cruises all-inclusive?
P&O don't sell cruises as 'all-inclusive cruises' like other cruise lines such as Marella Cruises do. However, In 2019, P&O Cruises introduced a new drinks package which can turn your cruise from a full-board cruise to an all-inclusive cruise.
How much are drinks packages on P&O Cruises?
P&O Cruises offer five different packages:
The Ultimate drinks package – £39.95 per person, per day
The Non-alcoholic drinks package – £19.95 per person, per day
The Hot drinks package – £10.95 per person, per day
The Children's drinks package – £7.95 per person, per day
Wine packages – from £120 for six bottles of wine
When people talk about the P&O Cruises drinks package, they're usually referring to the Ultimate drinks package.
Good to know: If you're cruising with children and purchase the Ultimate drinks package, you also get the Children's package for free!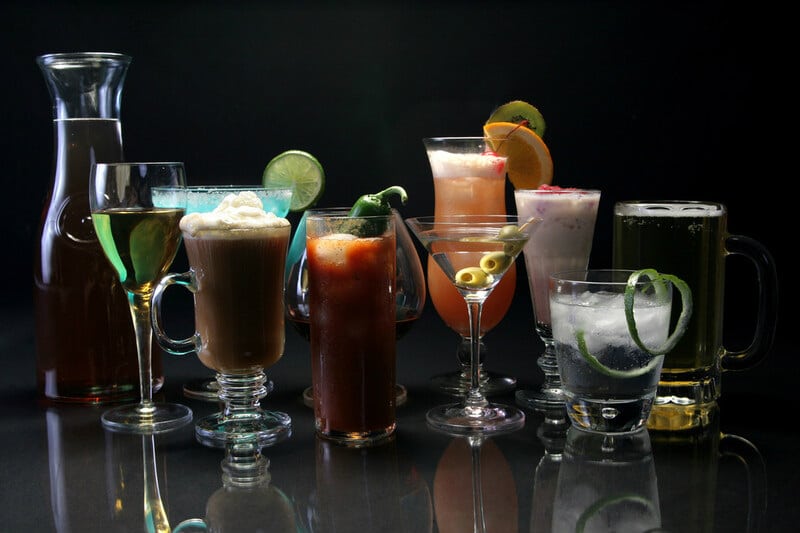 What does P&O Cruises' all-inclusive drinks package include?
P&O Cruises' Ultimate drinks package includes:
Beers
Wines by the glass
Spirits (served in single measures only with a draught soda or long-life juice mixer)
Cocktails and non-alcoholic cocktails
Liqueurs
Bottled water (500ml only)
Draught soft drinks
Long-life juices
Costa coffees
Teas
Hot chocolates
It doesn't include:
Any drinks that cost over £6.95
Bottles of wine
Large bottles of water
Canned or bottled premium soft drinks
Freshly squeezed juices and smoothies
You'll also get a 20% discount on any items which are excluded from the package.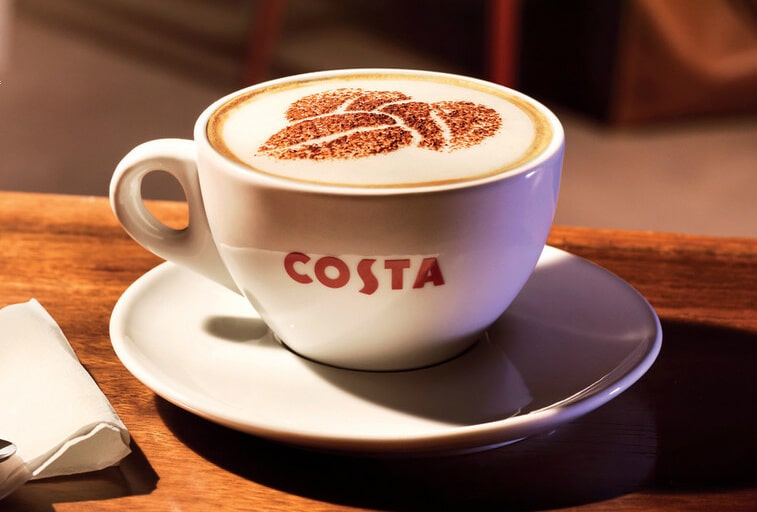 P&O wine packages
P&O Cruises also offer two wine packages which give a discount when you buy six or twelve bottles of wine, compared to buying bottles individually. You can enjoy your wine in any restaurant or have it delivered to your cabin.
The Captain's Collection – 6 bottles for £120 or 12 bottles for £230 (saving up to 22%)
The Commodore's Collection – 6 bottles for £145 or 12 bottles for £270 (saving up to 33%)
You can see which wines are included in the wine packages here (click to download pdf).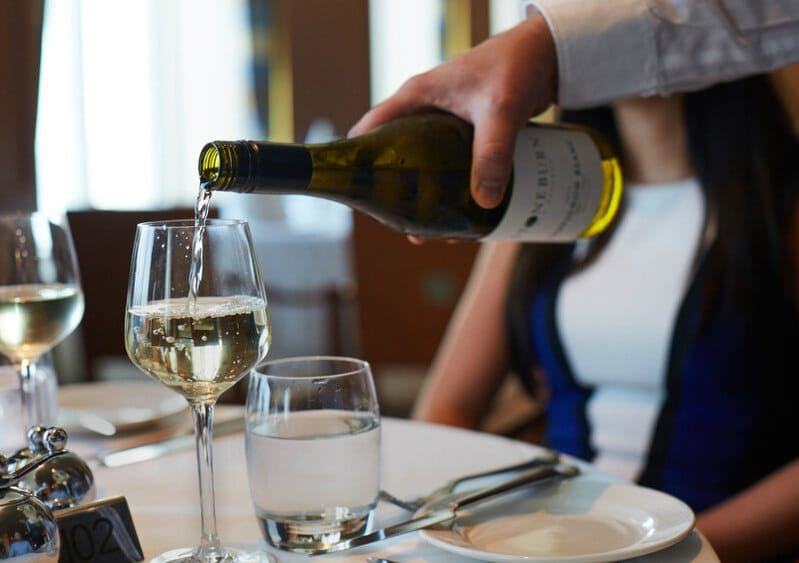 Is the P&O drinks package worth it?
I see a lot of people online asking if the P&O Cruises drinks package is worth it. To work that out, you need to think about how many drinks you are likely to have each day, and whether they add up to more than £40 per person, per day.
It's important to bear in mind, that on the majority of days of your cruise, you'll be off the ship exploring the ports, and so you won't drink as much as you will on sea days. On a sea day, I usually drink two to three times as much as I would on a port day.
P&O Drinks Package Calculator
In 2020, P&O drinks packages cost £39.95 per day. The price for two people on a 14-night cruise would be £1,119.
If you would normally spend more than that amount on refreshments, then yes, the package is worth it. If not, then you'd be better off paying for your drinks individually.
To 'break even' on your drinks package, here's how much you'd need to drink…
9 pints of beer, or
8 glasses of wine, or
7 gin and tonics, or
7 cocktails, or
20 soft drinks
To work out how much you can expect to spend on drinks on your P&O Cruise if you don't buy the drinks package, you can use this drinks package calculator tool:
P&O drinks prices
It's important to remember that the bar prices are fairly cheap on P&O Cruises ships, particularly in comparison to some other American cruise lines. P&O Cruises drinks prices tend to be similar to the prices of your local pub in the UK.
Here are some examples of prices in the P&O cruise ship bars:
Pint of beer: £4.50
Glass of wine: £5
Gin and tonic: £6
Cocktail: £6.50
Soft drink: £2
Premium coffee: £2.50
Bottle of water: £2
On my recent cruise on Britannia, I took photos of all of the drinks menus. You can see them here. Please note that these menus are from 2019. Bar prices for 2020 have increased by a few pence. New photos are coming soon.
What drinks are free on P&O Cruises?
When you're deciding whether the drinks package is worth it, you should remember that drinks such as tea, coffee, water, cordial and milk are always available free of charge on P&O Cruises. Fruit juices are also available for free at breakfast time.
Can you take your own alcohol on-board a P&O cruise ship?
On P&O Cruises, each adult is allowed to bring up to one litre of alcohol on-board the ship to drink in their cabin. You can also bring unlimited soft drinks with you and can bring more soft drinks on-board in each port if you wish. This is more than you can bring on any other cruise line.
On our cruise on-board Britannia we brought a litre of gin and a litre of rum with us along with several large bottles of lemonade. This saved us over £400 compared to what it would have cost to buy these drinks at the bar.
There was a fridge in our cabin and each day our room attendant brought us ice. After the first two days, we didn't need to ask for it, it was there waiting for us each evening.
If you do bring your own drinks on-board that, make sure you pack glass bottles in an inflatable bottle protector to stop them from smashing in your case.
Is there a corkage fee?
There is no charge for drinking your own alcohol in your cabin or on your private balcony. However, any alcohol consumed in the dining rooms, bars, restaurants, pool or lounge areas, will be subject to a corkage fee of £20* per bottle.
P&O drinks package FAQs
Can we share a drinks package?
Each adult your cabin must purchase the drinks package. Sharing isn't allowed.
Can I buy the drinks package for just one or two days?
P&O Cruises drinks packages apply to every day of your cruise except for the day you disembark and must be purchased for the whole cruise. You can buy your drinks package before you cruise or during the first two days of your cruise. If you buy it on day two, you won't pay for day one.
If I change my mind, can I get a refund?
The P&O Cruises drinks package is not refundable or transferrable.
How many drinks can I order at once?
You can only order one drink at a time and must wait 15 minutes between each drink. However, one person can go to the bar and order drinks for two people, as long as you take both cruise cards with you.
The package covers drinks up to £6.95 each. What if I want a glass of Champagne which costs £8? Can I pay the difference?
Drinks that exceed the £6.95 allowance are charged at the full menu price minus 20%. You can't pay the difference.
Are P&O drinks packages available on mini-cruises?
P&O drinks packages are only available on cruises of five nights or more.
What's the drinking age on P&O Cruises?
Guests must be aged 18 or older to consume alcohol on P&O Cruises. However, if the cruise is in USA or UAE waters then you must be 21 or older both to drink alcohol and to purchase the Ultimate drinks package.
Can P&O Cruises drinks package be used for the in-cabin mini bar or room service?
No. The drinks package can only be used to buy drinks in on-board bars and restaurants.
Can P&O Cruises drinks package be used for self-service machine and vending machines?
Aurora, Azura, Britannia and Ventura have self-service Enomatic wine machines and Britannia also has a self-service beer machine. These are not included in the drinks package. If you have a drinks package, do not use these machines as you will be charged.
Is there a limit on how many drinks I can have per day?
Yes. The P&O drinks package limits alcoholic drinks to 15 drinks in each 24-hour period. The 24-hour period resets at 6 am. It's up to the bar staff whether they serve you any additional drinks over this limit, but if they do, you will be charged for them. However, if you appear to be too drunk, they won't serve you.
Can I order a double?
You can't order double shots (such as a double vodka and Coke) as this would count as two drinks. You also can't order a large glass of wine, only the standard 175ml size.
So, are drinks packages on P&O cruises worth it?
For most people, a drinks package on P&O Cruises doesn't give good value for money and you will be better off paying for your drinks individually. A package may be worth it if…
You drink a lot of alcohol every day on holiday
You have a lot of sea days or plan to stay on-board when your ship's in port
You plan to spend a lot on kids' drinks (as kids get a free drinks package when the adults get one)
You don't want to bring your own alcohol in your luggage
For everyone else, you're probably better off buying your drinks individually.
Related posts: