This post will explain everything you need to know about MSC Cruises drink packages to help you make the best choice when buying a beverage package for your cruise.
There are five different packages to choose from. So lets take a look at what's included in each, compare the prices and pick the best one.
This article also lists MSC drink prices, including drinks which are free without a package. This should help you to work out whether the all-inclusive drinks package is worth it, or whether you should opt to pay as you go.
Five MSC Cruises drink packages to choose from
MSC Cruises offers five different drinks packages:
Easy Drinks Package
Premium Drinks Package
Premium Plus Drinks Package
Non-Alcoholic Drinks Package
Non-Alcoholic Child Drinks Package
With so many different beverage packages to choose from, it's a good idea to take a closer look at what's included in each to pick the one that offers the best value for money for what you like to drink.
After all, there's no point in paying for the top package if you like simple drinks. And there's no point in getting the cheap package if you love to drink Champagne!
First, up, let's take a look at the most popular MSC drinks deal – the Easy drinks package.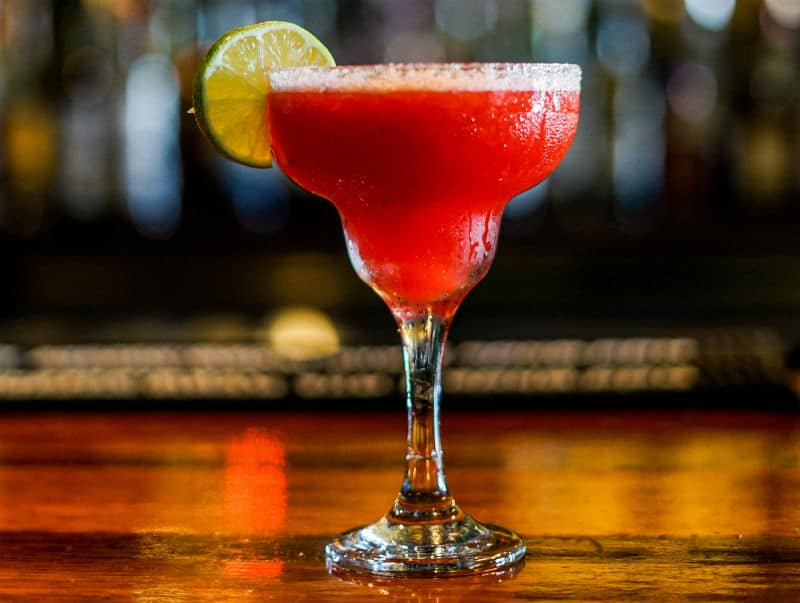 The Easy drinks package on MSC Cruises includes all drinks up to €6:
Draft Heineken
Bottled Miller Lite (Caribbean cruises only)
House wines by the glass
Selected spirits, cocktails and aperitifs
Non-alcoholic cocktails
Soft drinks and fruit juices
Bottled mineral water
Energy drinks
Tea, coffee (espresso, cappuccino, latte) and hot chocolate
Drinks can be consumed in all bars, buffet, main dining room but NOT in speciality restaurants.
This package offers great value for money and is ideal if you're on a budget and happy to stick with drinking draft Heineken, the same wines or choosing from a small list of cocktails.
However, if you like a bit more variety, enjoy a glass of quality wine or love to work your way down a cocktail menu, then you may prefer the Premium package.
MSC Premium drinks package
The Premium drinks package includes all drinks up to €10:
Bottled and draft beers from the bar list
Cocktails up to €10 value
Wines by the glass up to €10 value
Standard and premium spirits
Aperitifs, bitters and liqueurs
Plus, everything from the Easy drinks package
With the Premium package, drinks can be consumed in all bars, buffet and the main dining room as well as speciality restaurants. This is an important difference from the Easy package, which doesn't allow you to order drinks in speciality restaurants.
If you plan to dine in a few speciality restaurants during our cruise, this deal is probably a better choice than the Easy drinks package.
MSC Premium Plus drinks package
The Premium Plus package includes all drinks with no limit:
Champagne by the glass
All wines by the glass
All cocktails, including Champagne cocktails
Minibar
Drinks and food from the room service menu
Drinks from theme bar menus
30% discount on bottles of wine and Champagne
Plus, everything from the Premium drinks package
Drinks can be consumed in all bars, buffet, main dining room and speciality restaurants.
Don't make the mistake of raiding the mini-bar with an Easy or Premium drinks package. You'll be charged for every drink, and mini-bar drinks aren't cheap.
If you like to enjoy refreshments from your mini-bar on your balcony, you might want to upgrade to the Premium Plus drinks package. If you drink the mini-bar dry, you can get more for free, as well as free food, via room service.
MSC non-alcoholic drinks package
If you're tee-total, or don't drink much alcohol, you'll probably want to take a look at the non-alcoholic package.
The non-alcoholic drinks package includes:
Non-alcoholic cocktails
Sodas
Energy drinks
Bottled mineral water
Flavoured water
Fruit juices
Premium coffee drinks
Hot chocolate delights
Organic tea
Drinks can be consumed in all bars, buffet, main dining room but NOT speciality restaurants.
The non-alcoholic package can be purchased for adults or kids. If you buy it for children, it's cheaper than the adult's version.
---
MSC drinks package cost
The cost of MSC drinks packages in 2020 varies depending on the cruising itinerary. The package prices on European and Mediterranean cruises are generally cheaper than on Caribbean cruises. Maybe it's something about the Caribbean sun that makes people drink more? I'm not sure!
There are three different prices for the same package, depending on if your cruise goes to:
The Mediterranean, Northern Europe, Emirates, Antilles and Cuba
The Caribbean and North America
South America
For MSC Grand Voyages, the price is based on the port of embarkation.
How much are the drink packages on MSC Cruises?
This table shows the prices of the MSC drink packages in each region:
| | | | |
| --- | --- | --- | --- |
| | Mediterranean, Europe, Emirates, Antilles, Cuba | Caribbean & North America | South America |
| Easy | €29 | €29 | €29 |
| Premium | €39 | €52 | €47 |
| Premium Plus | €55 | €66 | €55 |
| Non-Alcoholic | €19 | €24 | €21 |
| Non-Alcoholic (Child) | €14 | €14 | €14 |
Note that the children's package is available for children aged 3-11 on Caribbean and North American cruises and children aged 3-17 on all other cruises.
---
MSC drink prices 2020
The cost of drinks on MSC Cruises is pretty reasonable. You won't pay more for drinks on the ship that you would do on land. Here are some examples of the MSC bar prices:
MSC drinks menu prices
Glass of wine: €5 – €8
Pint of beer: €5.50
Bottle of beer: €6 – €7
Cocktail: €5 – €9
Spirit and mixer: €6 – €6.50
Soft drink: €2.50 – €3
Water (500ml) – €1.90
Coffee: €1.70 – €3.50
As the Easy drinks package only includes drinks up to €6, the MSC drinks menu has an 'Easy Drinks' section with the following beverages which cost €6:
Moscow Mule
Campari Orange
Screwdriver
Appleton White Rum & Cola
Gordon's Gin & Tonic
Moskovskaya Vodka & Lemon
Bell's Whisky & Cola
What drinks are free on MSC Cruises?
In the buffet and dining rooms you can get the following with no charge:
Water
Coffee
Tea
Ice tea
Lemonade
Milk
Chocolate milk
Juices (at breakfast only)
---
Is the MSC Cruises drinks package worth it?
Before you go ahead and buy a drinks package, it's worth doing a little bit of maths to figure out how many drinks you'd need to have per day to 'break even' on your package.
With the Easy drinks package, you could break even in as little as five drinks, as the package costs €29 and it covers drinks up to €6.
The Premium drinks package includes drinks work up to €10 and costs €39 in the Mediterranean so you could break even with just four drinks. However, in the Caribbean, it costs €52 so you'd need to drink at least six drinks to break even.
When thinking about whether a package is good value or not, think about how much time you plan to spend on the ship. Whilst you might easily get through five or six drinks on a sea day, you might not have so many if you're off the ship all day and only having a couple in the evening.
MSC Cruises drinks package calculator
This calculator will show how much your bar bill will be if you don't have a drinks package. You can then compare this to the price of the drinks package to decide whether it's worth it or not.
Just pop your details in the form and you'll receive an email with a link to the calulator…
---
MSC all-inclusive cruises
If you're interested in the all-inclusive drinks package on MSC Cruises, you should be sure to look out for MSC all-inclusive deals which are sometimes offered by specialist cruise travel agents.
Travel agents can package up cruises with flights, a pre-cruise hotel and all-inclusive drinks to create a great value all-inclusive package cruise holiday.
With these MSC Cruises deals, free all-inclusive drinks are sometimes included when you book a Fantastica grade cabin. As well as free drinks, this upgraded stateroom comes with other value-added extras such as flexible dining times and free room service.
MSC Cruises free drinks package offer
One very popular offer is the MSC 'ALL-IN drinks and Wi-Fi offer' which is sometimes available on the MSC Cruises USA website. This offer includes free drinks, free Wi-Fi and free on-board credit for a great value deal.
MSC drink vouchers
Until 2019, MSC Cruises used to regularly offer cruisers 12 free drinks vouchers when they booked a Fantastic cabin. These paper coupons could be exchanged for a glass of wine, pint or bottle of beer, spirit and mixer, non-premium cocktail, soft drink, mineral water or hot drink.
The coupons no longer exist. However, the current MSC Cruises offer of a free Easy drinks package when you book a Fantastica cabin is actually better value, so look out for that one.
Looking for other MSC Cruises drinks packages?
MSC Allegrissimo drinks package
The MSC Allegrissimo drinks package is the name of a package which has been discontinued. The Allegrissimo offer was most similar to the Easy drinks package. The main difference is that the Allegrissimo drinks package also included ice cream.
MSC Mealtime drinks package
Another discontinued deal is the one where you could get free wine and beer with meals. The mealtime drinks package no longer exists, and now you can always get drinks at any time of day.
MSC Classic drink package
If you're used to cruising with Royal Caribbean or Celebrity Cruises, you'll be familiar with the term 'classic drinks package'. MSC Cruises don't call their main package the 'classic package'. Instead, you can choose from an Easy, Premium or Premium Plus drinks package.
MSC Yacht Club drinks package
The luxurious MSC Yacht Club gives guests many perks including:
A luxury suite in the Yacht Club area of the ship
Access to the Top Sail lounge
Private dining in the Yacht Club restaurant
Entry to the exclusive pool area
Priority boarding
Butler service
Included drinks
MSC Yacht Club guests enjoy the equivalent of the Premium Plus drinks package whilst they are in the Yacht Club venues such as the Top Sail lounge, the Yacht Club restaurant and the One Pool bar.
Yacht Club members don't get free drinks elsewhere on the ship. Savvy cruisers can, however, as for 'drinks to go' and take them with you when you leave the Yacht Club.
Aurea drinks package
MSC Cruises Aurea Experience is an upgrade which is available to guests staying in balcony cabins or suites. Aurea fares include:
Easy drink package
Free access to the exclusive sun deck
Wellbeing package (massage, tanning booth, welcome cocktail in the spa, private MediSpa doctor consultation, access to Thermal Area)
Bathrobe and slippers in your cabin
Choice of dining time
MSC for Me wristband
Free gift
The free drink package included in the MSC Aurea fare is the Easy package which includes draught beers, house wines by the glass, selected spirits and cocktails, non-alcoholic cocktails, soft drinks, fruit juices by the glass, bottled mineral water and classic hot drinks.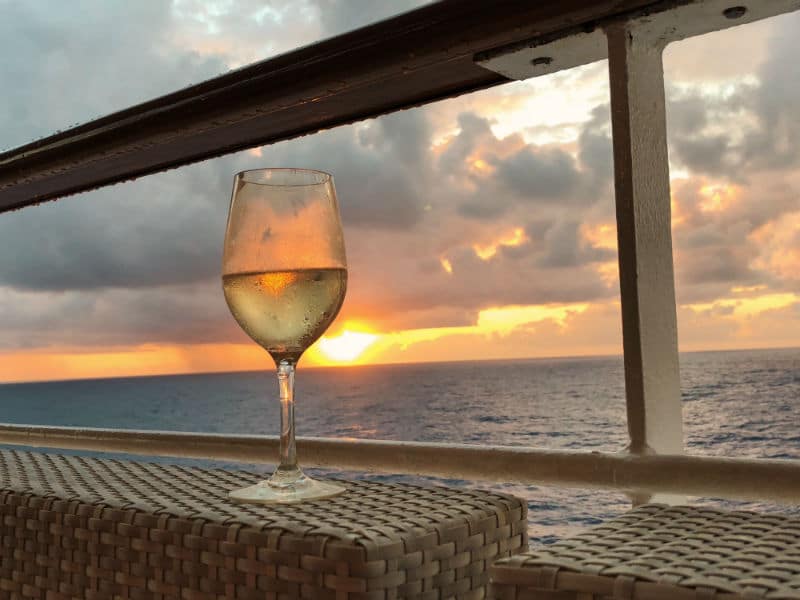 MSC Cruises drinks package FAQs
Does everyone in a cabin have to have the same drinks package on MSC Cruises?
Yes. If one person wants a drinks package, everyone has to have one. The exception, of course, is with children. They must have the children's drinks package.
This rule applies to all children aged three or over. You don't need to purchase a package for children under three.
Can you bring drinks on MSC Cruises?
MSC Cruises do not allow guests to bring any drinks on-board. Water is only permitted for medical needs. You can, however, bring unlimited baby milk.
Do you pay service charge on MSC drinks packages?
Service charges (also known as tips) are no longer payable on MSC Cruises as they are now included in the cruise fare. You don't pay any additional service charge when you buy an MSC drink package.
Does MSC Fantastica include drinks?
MSC Cruises offer three 'experiences' – Bella, Fantastica and Aurea.
Bella and Fantastica experiences do not include drinks. However, there may be special promotions whereby you can get a free drinks package when you upgrade to a Fantastica experience.
How do I order a drinks package on MSC Cruises?
You can order your drinks package before you cruise or on-board your ship. It's generally about 15% cheaper to buy your package deal before you cruise. You can do this via the 'Manage My Booking' section of the MSC Cruises website.
How old do you have to be to drink alcohol on MSC Cruises?
The drinking age on MSC Cruise ships depends on the itinerary, not the nationality of the passenger. It is generally 18 years old on European cruises and 21 years old on Caribbean cruises.
How many drinks can you drink per day on MSC Cruises
Unlike some other cruise lines, MSC Cruises don't have a set maximum number of drinks per day. However, if you appear to be intoxicated you are unlikely to be served more alcohol.
Related Posts: