The British cruise line P&O Cruises has seven ships. These range from relatively small, adult-only cruise ships to family-friendly mega-ships with space for over 6,000 guests and 1,800 crew members.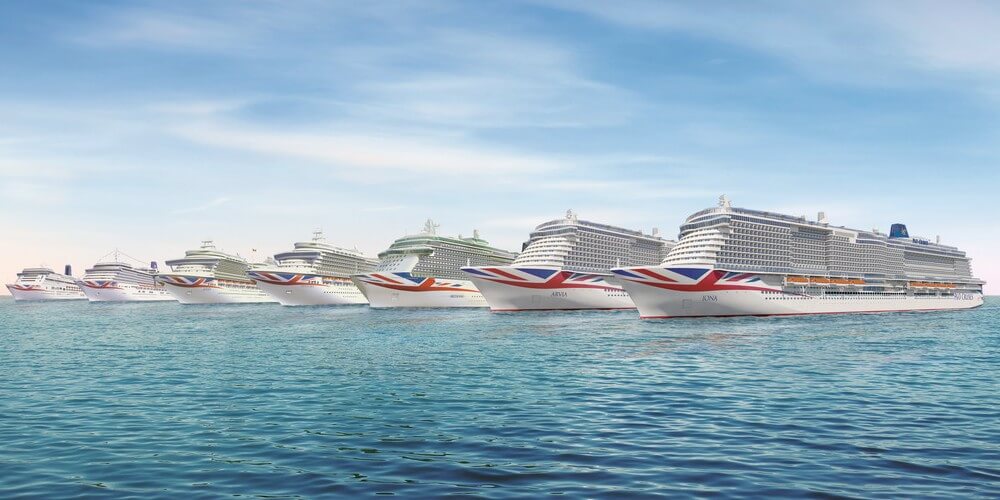 When you book a cruise, it's important that you choose a ship that's right for you. Of course, you'll want to consider the destinations that your cruise is going to, but choosing a great ship is also very important.
In this guide, I'll give you info on each of the P&O Cruises ships, so that you can learn the differences between them and make your decisions with wisdom.
What are the names of the P&O Cruises ships?
The P&O Cruises ships are:
Arvia
Iona
Britannia
Azura
Ventura
Arcadia
Aurora
P&O Cruise Ships By Size
The following table lists P&O Cruise's ships from largest to smallest:
| Ship | Gross Tonnage | Decks | Length (Metres) | Guests (Double Occupancy) | Guests (Full Capacity) | Crew |
| --- | --- | --- | --- | --- | --- | --- |
| Arvia | 184,700 | 20 | 344 | 5,206 | 6,264 | 1,800 |
| Iona | 184,089 | 20 | 344 | 5,206 | 6,264 | 1,800 |
| Britannia | 143,730 | 18 | 330 | 3,647 | 4,406 | 1,350 |
| Ventura | 116,017 | 19 | 291 | 3,078 | 3,727 | 1,205 |
| Azura | 115,055 | 19 | 290 | 3,100 | 3,737 | 1,250 |
| Arcadia | 84,342 | 11 | 290 | 2,094 | 2,458 | 866 |
| Aurora | 76,152 | 13 | 270 | 1,874 | 2,258 | 860 |
Size
The best way to compare the size of cruise ships is to refer to the Gross Registered Tonnage (GRT). This is a measure of the internal volume of the ship, expressed in 'register tons', each of which is equal to 100 cubic feet (2.83m3).
Decks
Also of interest when considering the size of P&O Cruises' ships is the number of decks. Not all decks are accessible to guests. You'll usually board a ship on deck 4 or 5 and everything below that is only accessible to crew members. The lower decks have the ship's engines, kitchens, laundry rooms and crew cabins.
Decks usually have letters or names as well as numbers, as you can see from this illustration of the decks on Britannia.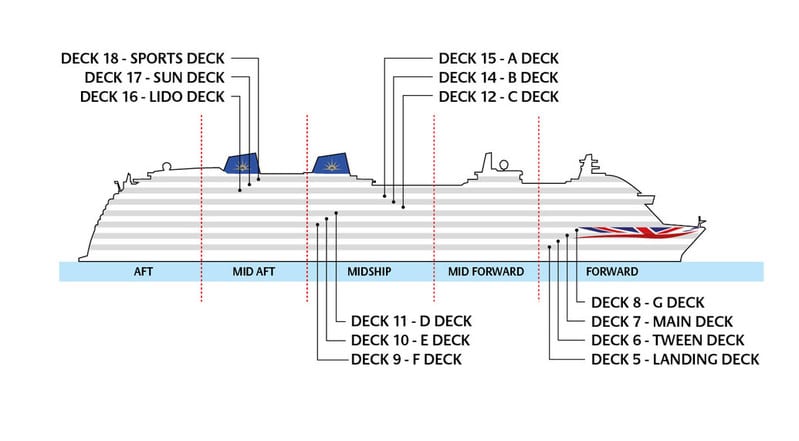 Capacity
When quoting the passenger capacity of a cruise ship, P&O Cruises uses a number that's based on two guests in each cabin and one guest in every single cabin.
However, in reality, there could be more than that, as some cabins also have upper beds and sofa beds that can be used.
In the school holidays particularly, you may find that the number of guests on the ship is closer to the maximum capacity as most of the extra beds will be used by children.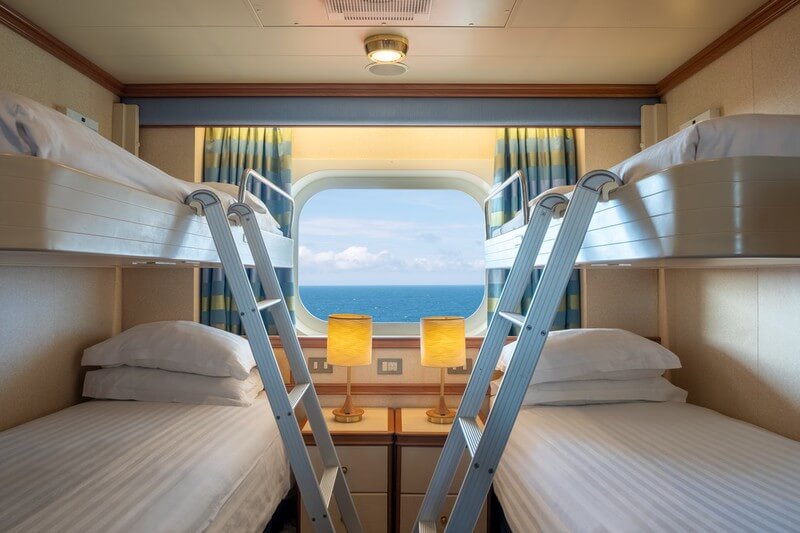 Crew
The smaller P&O cruise ships tend to have a higher crew to guest ratio. On Aurora, there will usually be one crew member for every 2.2 guests, so you can expect a high level of service. On the largest ships, a ratio of one crew member for every 3 guests is closer to the norm.
What is the biggest P&O Cruse ship?
The biggest ship in the P&O Cruises fleet is Arvia. This new ship for 2022 is slightly larger than sister-ship Iona, with a gross tonnage of 184,700, compared to 184,089 for Iona. Each of these two ships can accommodate up to 6,264 guests and 1,800 crew members.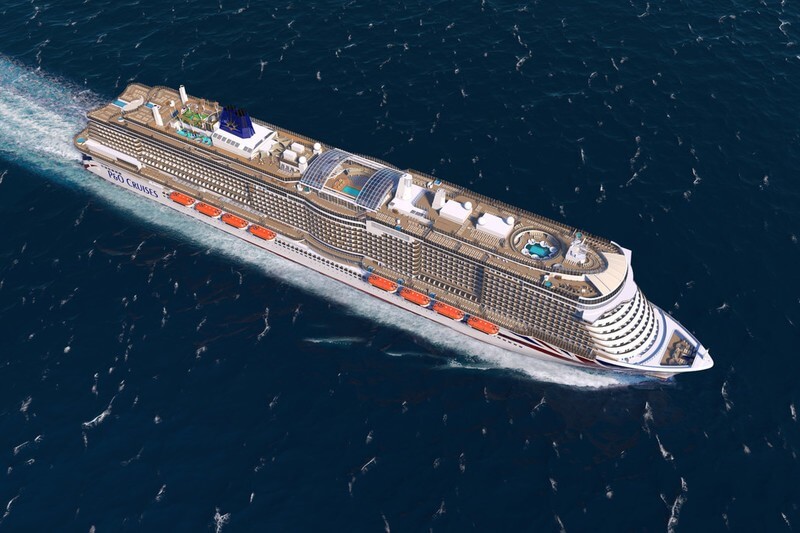 What is the smallest P&O Cruises ship?
The smallest ship in the P&O Cruises fleet is Aurora with a gross tonnage of 76,152. This ship has 13 decks and is 270 metres long. She can accommodate 1,874 guests at double occupancy along with 860 crew members.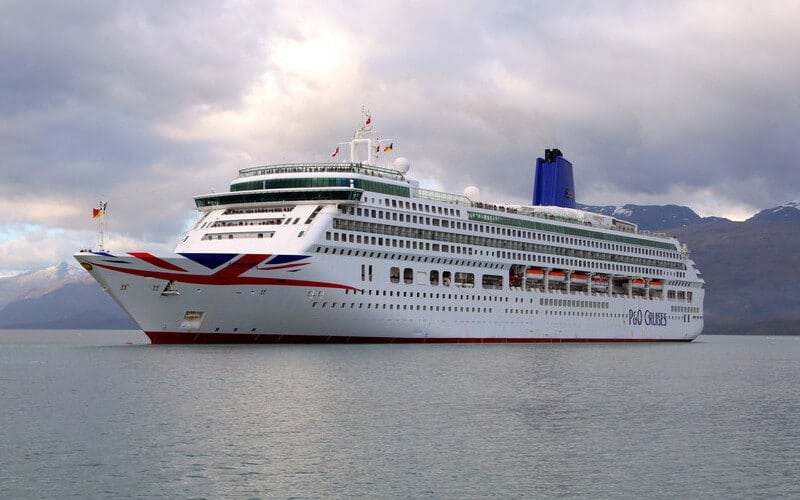 P&O Cruise Ships By Age
The following table lists P&O Cruise's ships from newest to oldest:
| Ship | Year Built | Refurbished |
| --- | --- | --- |
| Arvia | 2022 | |
| Iona | 2021 | |
| Britannia | 2015 | 2019 |
| Azura | 2010 | 2021 |
| Ventura | 2008 | 2018 |
| Arcadia | 2002 | 2017 |
| Aurora | 2000 | 2019 |
The oldest P&O Cruises ships are over twenty years old. That may seem old, but well-maintained cruise ships often last for around 30 years. And P&O Cruises ships have certainly been well looked after.
Each ship undergoes a major dry-dock refurbishment at least every five years. With refreshed decor, carpets and linens whenever needed, even the oldest ships in the P&O Cruises fleet offer luxurious surroundings in which you can relax.
What is P&O Cruises newest ship?
P&O Cruises' newest ship is Arvia. A sister-ship to Iona, Arvia will make her maiden voyage in December 2022. After a couple of cruises from the UK, she will head over to the Caribbean where she will be based for the winter season.
You can see how Arvia compares to Iona here: 9 Key Differences Between Arvia & Iona.
What is P&O Cruises oldest ship?
P&O Cruises oldest ship is Aurora. This small, adult-only cruise ship entered service in April 2000 and was Christened by Princess Anne in Southampton. The ship's maiden voyage was halted after just 16 hours when a major technical fault meant that the ship must return to port immediately for repairs.
P&O Cruises Adults Only Ships
Two of P&O Cruises' ships – Arcadia and Aurora – are exclusively for adults. These ships only accept guests who are aged 18 and over. They're popular with retired couples and those who prefer to cruise child-free.
The adult-only ships, Arcadia and Aurora, are the smallest and oldest ships in the P&O Cruises fleet. Both ships offer a variety of cruises from mini-breaks departing from Southampton to exotic voyages and world cruises.
Dining on P&O Cruise Ships
Most P&O Cruises ships have a choice of three dining options:
Club dining 1st Sitting – Eat at 6.30pm at the same table every night
Club dining 2nd Sitting – Eat at 8.30pm at the same table every night
Freedom Dining – Arrive any time between 6pm and 9.30pm
Iona only offers Freedom Dining, whereas the other ships have a choice of Club Dining or Freedom Dining.
You can request either the first sitting, second sitting or Freedom Dining when you book your cruise. As P&O Cruises offers different fare types, the preferences of people who book Select Fare will be given priority over other fare types like Saver and Early Saver.
You can change your dining preference up to five days before departure via the P&O Cruises' Cruise Personaliser online. Regardless of when you make the request, you won't be notified of which dining time you've been allocated until you're on board.
If you prefer to sit at the same table with the same waiters every night, then that could be a reason to choose one of the other ships, not Iona.
It's not yet known whether the new ship Arvia will offer Club Dining with set times, but it is likely that the ship will only offer Freedom Dining, as sister-ship Iona does.
Accommodation Types
There are some differences in the accommodation types that are available on each P&O Cruises ship:
Inside Cabins – Each P&O Cruises ship has inside cabins. Some also have the option of a larger inside cabin
Sea View Cabins – Britannia is unique in that she doesn't have any outside cabins with windows, whereas all of the other ships in the P&O Cruises fleet do
Balcony Cabins – Balcony cabin types include standard, smaller and deluxe
Mini-Suites – Mini Suites are available only on Arvia, Iona, Arcadia and Aurora. Arvia and Iona also offer conservatory mini suites.
Suites – Suites are available on each of P&O Cruises' ships. Arvia and Iona also feature family sea view suites with no balcony.
Single Cabins – For solo travellers, single cabins take the form of inside or balcony rooms on most ships, although Aurora, Ventura and Azura also offers single sea view cabins.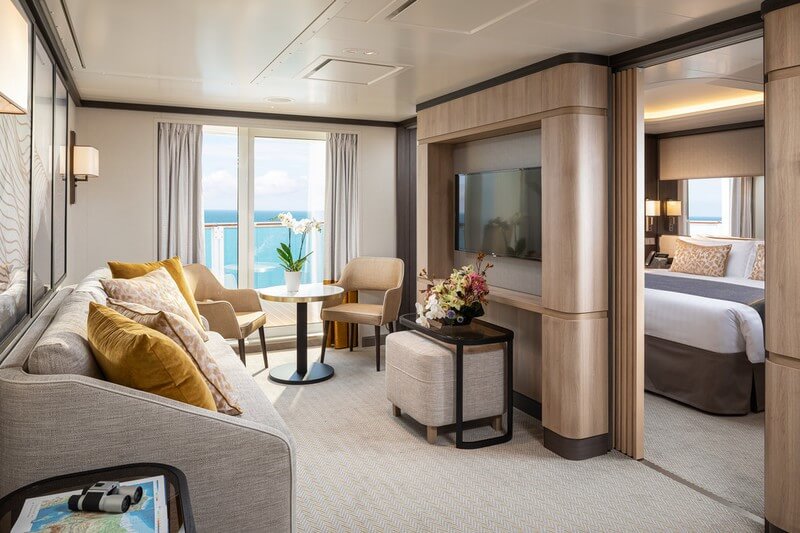 Choosing The Best Cabin
Once you have selected the best P&O cruise ship for your holiday, the next step will be to choose your cabin.
I have created some really thorough guides to help you to do that:
Drinks Packages
Every P&O Cruises ship offers a drink package as well as the option to pay for your drinks individually by adding them to your onboard account. To decide whether the drink package is worth it for your cruise, be sure to check out my P&O Cruises drink package guide.
Alternatively, you can use my P&O Cruises Drink Package Calculator to get a quick and easy answer…
More Info About Each P&O Cruise Ship
Arvia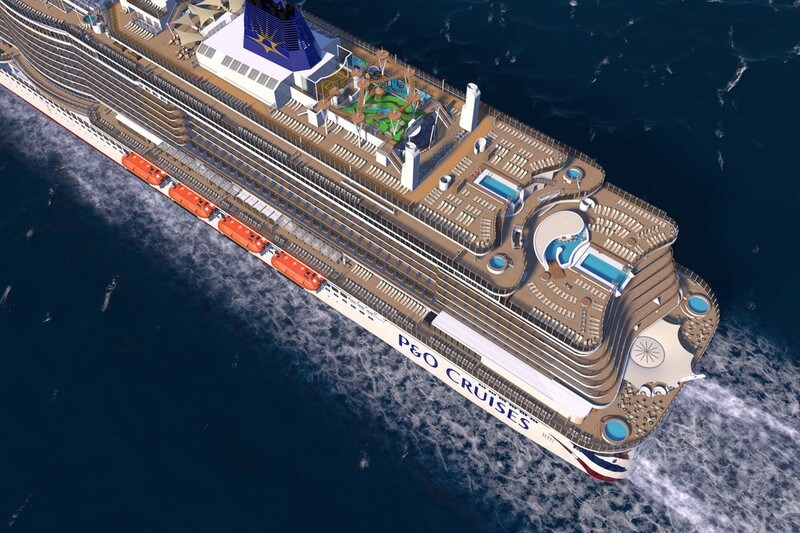 Designed for the warm weather of the Caribbean, P&O Cruises' Arvia features a host of family-friendly activities such as an outdoor water play zone, a high ropes course and a tropical island-themed mini-golf course. The ship's main pool has a retractable roof that transforms into a SkyDome at night.
Iona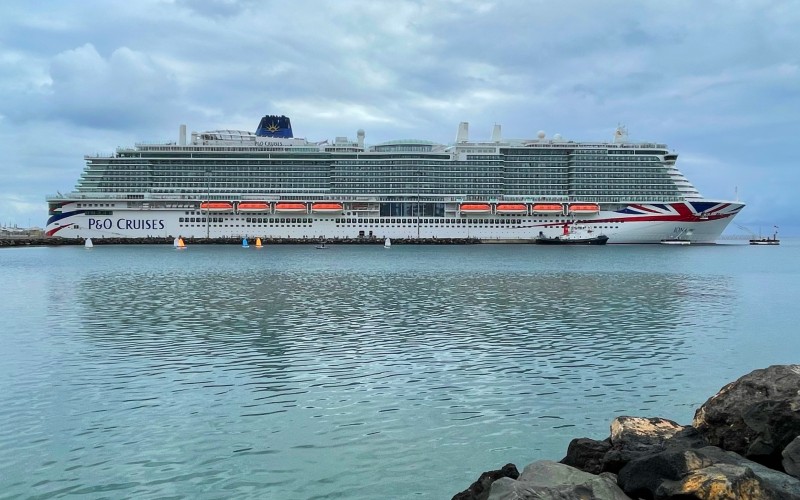 P&O' Cruises eagerly-awaited new ship Iona finally made her debut in 2021. The first LNG-powered cruise ship for the brand, this mega-ship features a SkyDome with aerial shows, an infinity pool and a four-screen cinema.
Britannia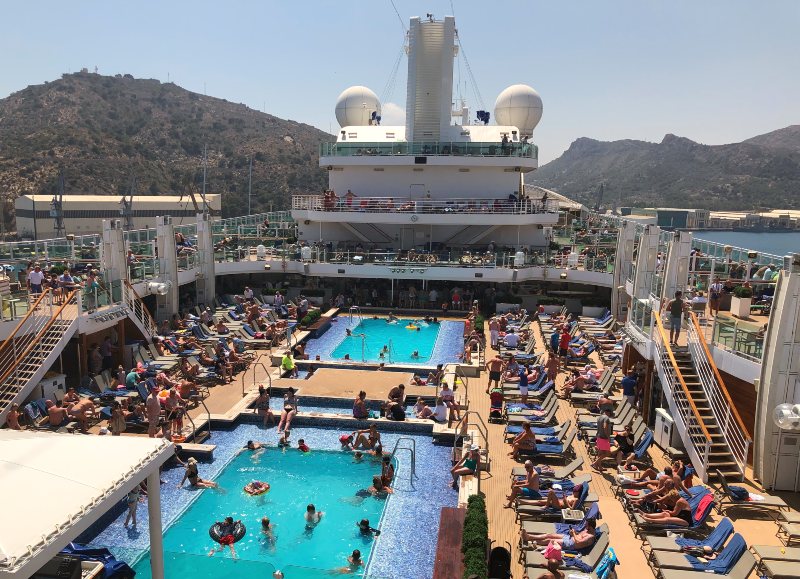 For a long time, Britannia was the flagship of the P&O Cruises fleet. With stylish modern decor, this ship has lots to offer with over 20 bars and restaurants, five swimming pools and world-class entertainment throughout the day and evening.
Azura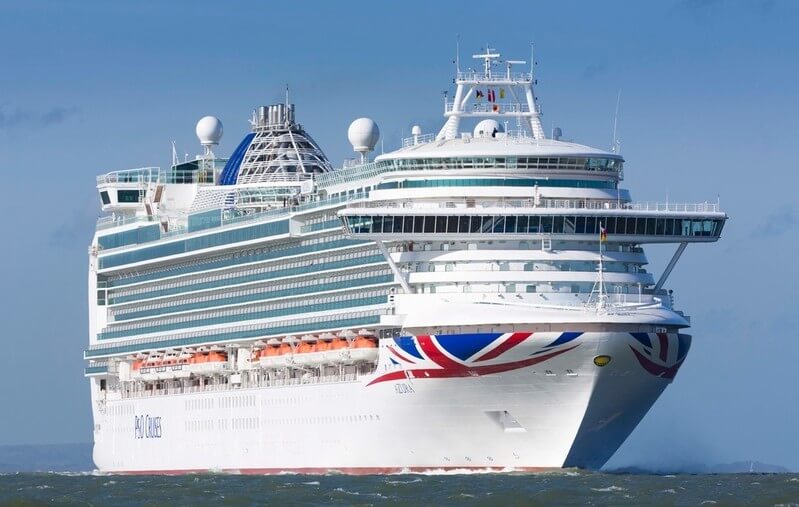 Azura is a social cruise ship with lots for everyone to enjoy together. There's an open-air cinema, a spa with shaded cabanas and lots of entertainment for the whole family.
Ventura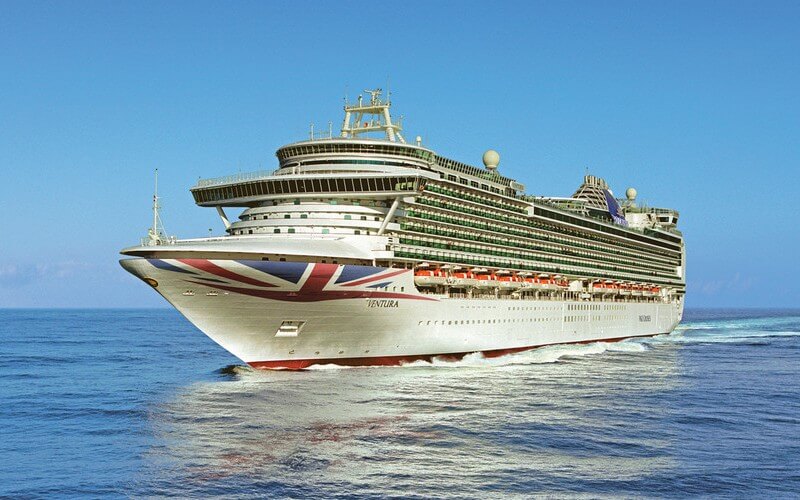 Offering affordable cruises for families and couples, Ventura is a great choice for winter cruises. This ship has six swimming pools including one with a retractable roof, one for adults and two for kids. Ventura is almost identical to Azura.
Arcadia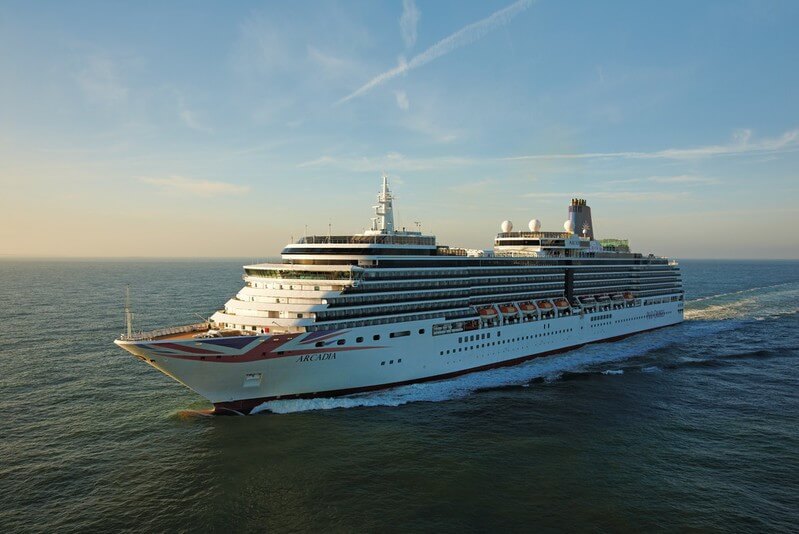 P&O Cruises' Arcadia is a medium-sized cruise ship and one of the two adults-only ships in the fleet. This classic cruise ship has glass-fronted lifts with ocean views, 3,000 pieces of art and a boutique cinema.
Aurora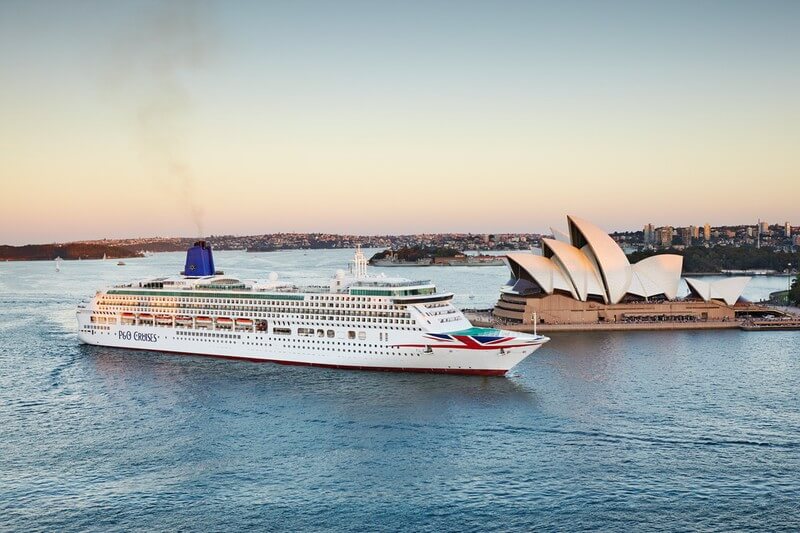 Aurora is P&O Cruises' oldest and smallest ship. This adults-only ship has a pool with a retractable roof, panoramic views from The Crow's Nest bar and a beautiful atrium featuring a 35-foot sculpture.
Final Thoughts
P&O Cruises has a ship for everyone. So whether you want the kids to be entertained all day long with high ropes courses and crazy golf or prefer to relax in an elegant adult-only atmosphere, you can have just that.
Whichever ship to choose, be sure to know what's Included in a P&O Cruise to make sure that there are no unexpected surprises!
Related Posts: