Choosing the right cruise can be tricky. Whether you're going on a cruise for the first time, or have cruised before but want to try something a bit different, picking the best cruise is vital.
There are over 300 cruise ships to choose from and over 1,200 ports of call across the world. You'll also need to know when to travel for the best weather, which cabin type to choose and whether to opt for extras like a drinks package.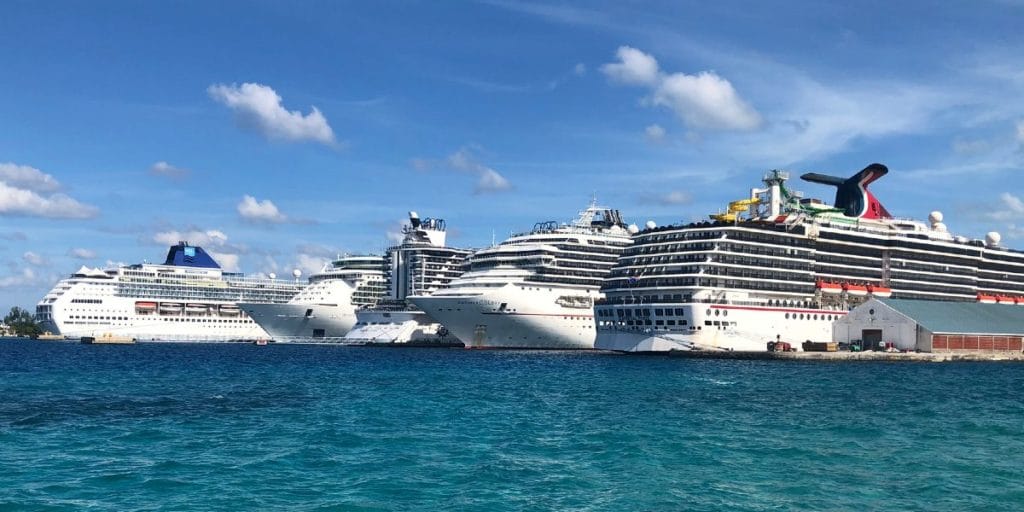 With so many important decisions to make, picking the best cruise can take a LOT of research. To make things a whole lot easier, this article will tell you how to choose a cruise in just seven easy steps.
1. Decide where you want to go
The first thing to decide when choosing a cruise is roughly where in the world you want to go. Notice, the word 'roughly'. You don't need to know which ports you want to visit, but it's a good idea to know if you want to cruise in Europe, the Caribbean or somewhere else.
Want somewhere hot? Go for the Mediterranean in summer or the Caribbean in winter
Want somewhere cheap? Try a transatlantic cruise, Europe in winter or the Caribbean in hurricane season (June to November)
Want amazing scenery? Head to Norway, Alaska or Iceland
Want somewhere exotic? How about Asia or South America?
Want a hassle-free cruise? Depart from your closest port without flying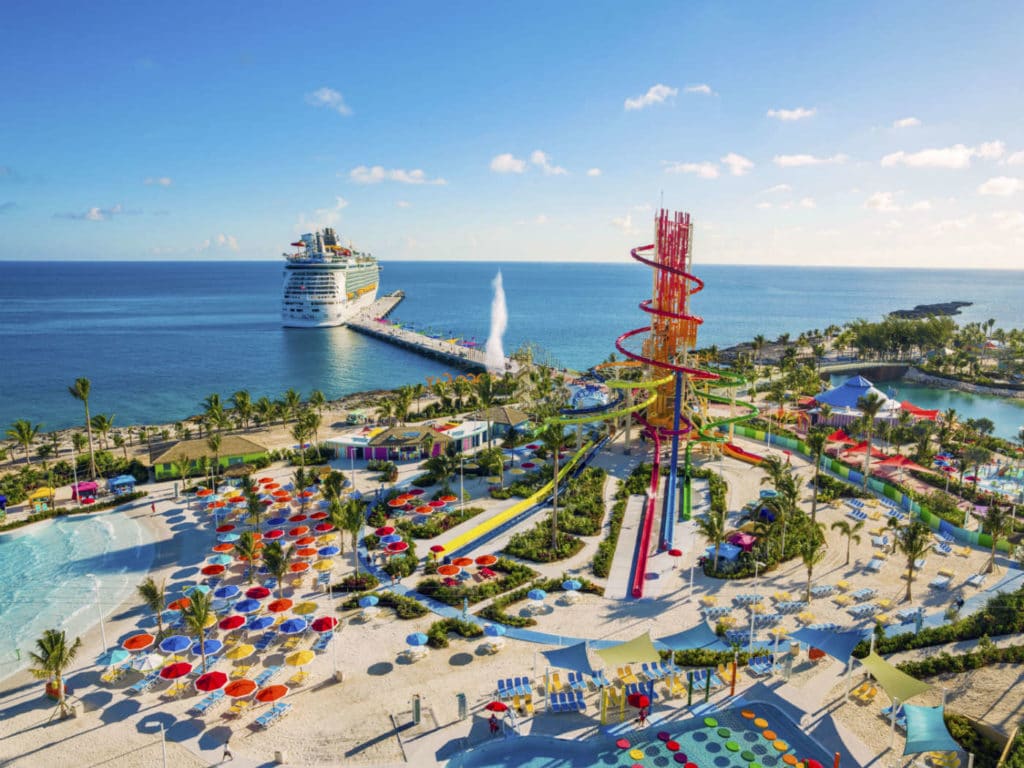 Suggested read: The best cruise destinations for families
Once you have an idea of roughly where you want to go, you can move on to step two…
2. Choose the best cruise line
Next, it's time to find out which cruise line is the best for you.
It's not the case that Royal Caribbean cruises go to the Caribbean and Norwegian Cruise Line cruises go to Norway. You can cruise to most destinations around the world with each cruise line, although you may find that some cruise lines have more ships in particular regions.
If you're planning a cruise with children, there are seven cruise lines that you should consider.
The best cruise lines for families are:
Royal Caribbean
P&O Cruises
MSC Cruises
Disney Cruise Line
Carnival Cruise Line
Princess Cruises
Celebrity Cruises
Which cruise line is the best for your family will depend on the age of your children, your budget and the destinations you want to visit.
Each cruise line has its own unique offering and they are quite different, so it's a good idea to read up on each one before deciding.
Read more: The best cruise lines for families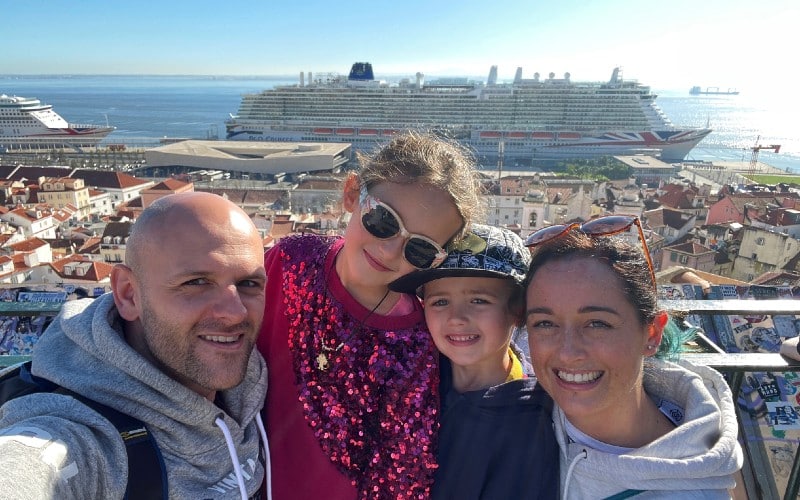 3. Choose the best cruise ship
Each cruise line has a number of ships. Whilst small cruise lines tend to have only a handful of ships, others can have upwards of twenty.
If you've already chosen your preferred destination and your favourite cruise line, then choosing a ship should be fairly straightforward. For example, if you know that you want to cruise from the UK with Royal Caribbean, then your ship will be Anthem of the Seas because there's only one ship that does that.
However, if you decide that you want to cruise with Royal Caribbean from Florida, then you'll have more research to do because there are many ships cruising in that region.
Are big ships or small ships better?
Cruise ships tend to carry between 1,000 and 6,000 passengers and you'll find that the experience is a little different on a big ship compared to a small ship.
The biggest ships tend to be newer with more facilities, and a larger price tag to match. Big ships rock less, so you'll be less likely to get seasick. Smaller ships tend to be older, with not as much to do onboard. But, they can be much cheaper.
To decide which size of ship is right for you, think about whether you're most looking forward to exploring different ports of call, or having fun on the ship.
If you love exploring ashore, then it's better to choose a smaller ship which offers more port-intensive itineraries. If you're most excited about being on board and love waterslides, zip lining, go karting and generally being active, then a larger ship will have more to offer.
Suggested read: The best cruise ships for families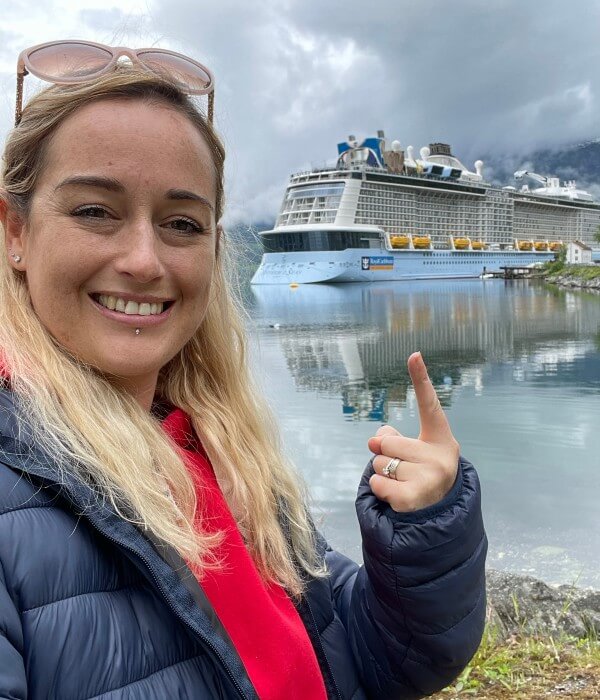 4. Select the date for your cruise
There are a lot of things which can influence the date that you choose for your cruise. Choosing the right date can make the difference between a fantastic cruise, and no cruise at all!
Here are some of the times I picked the complete wrong date for my cruise:
I booked a Bahamas cruise to depart on the peak day of hurricane season (2nd September). There was a hurricane and it was cancelled
I booked a cruise to sail on Friday 13th December. The ship suffered a technical fault and the cruise was cancelled
I also booked a last-minute cruise to depart on 30th March 2020. It was only £12 per person per night for a balcony cabin because cruising was about to be paused due to the pandemic. Of course, this cruise was cancelled too.
I've had my fair share of bad luck when it comes to cruises being cancelled (and that's even before cancellations became the norm!) But, some of this can be avoided by choosing dates carefully.
You'll also want to think about…
School holidays
If you have children of school age, you'll generally want to travel in the school holiday periods. Like all travel, cruises in these weeks can cost more because of the increased demand.
You'll also find that special offers such as 'kids sail free' don't apply during the school holidays.
To get around this problem, take your school term calendar and compare it to the school holidays for the rest of the country and for other countries. If you can find any sweet spots where your kids are on holiday but others aren't – those are the best dates to plan your cruise for.
Suggested read: How to find really cheap school holidays cruises with P&O Cruises
Weather
Hot weather and cold weather cruises are pretty different, both in terms of the atmosphere on board and the price.
Different ships are built for different climates, so if you plan to cruise when it's cold, you'll want to choose a ship with lots to do on board. Indoor swimming pools and hot tubs are a real hit when cruising with kids in the winter.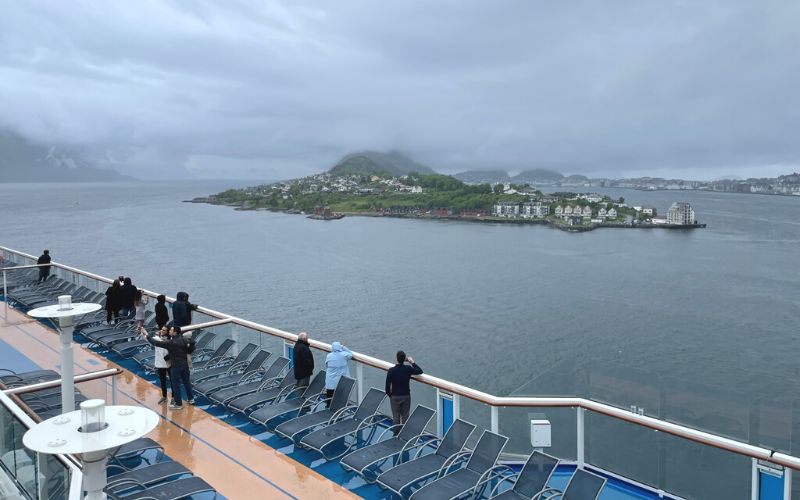 How far in advance should you book a cruise?
As a general rule, the best time to book your cruise is as soon as the itineraries go on sale. This can be 18 to 24 months before the departure date.
After this point, prices are likely to rise steadily, dropping at the last minute only if there are remaining cabins that need to be filled.
Prices sometimes drop around 12 weeks before departure when balance payments are due. You can book up to a few days before the cruise sails, but you aren't guaranteed to get a good deal by waiting so late. And you may end up with no cruise at all if you're unlucky.
Cabins that sleep three or four people tend to sell out really quickly, as do the cheapest inside cabins. Therefore, if you're travelling with kids or want a cheap deal, it's vital that you book your cruise at least 12 months in advance.
Read more: When to book a family cruise for cheap deals & free child places
NEW DEALS JUST RELEASED!
Don't miss these hot cruise offers…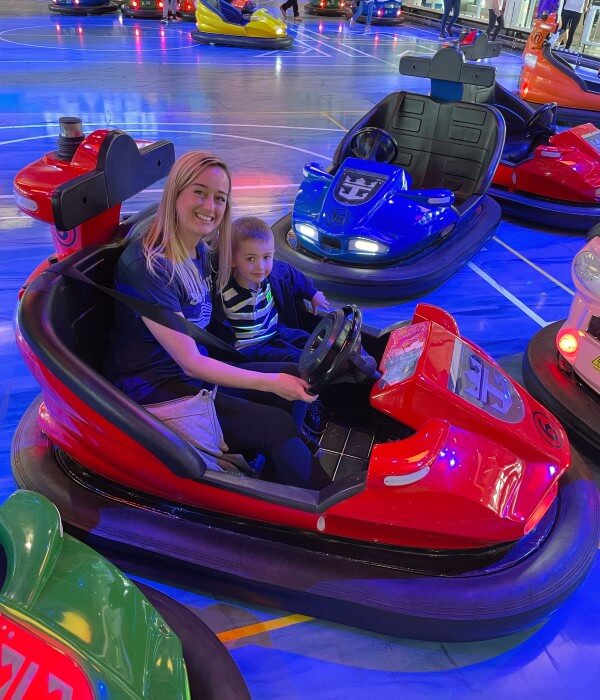 5. Pick your cabin
Cruise ship cabins fall into four categories:
Inside cabins
Outside cabins (with a window)
Balcony cabins
Suites (with a separate living area and bedroom)
Which cabins are best on cruise ships?
Each type of cabin has its pros and cons:
| Cabin type | Pros | Cons |
| --- | --- | --- |
| Inside | Cheap, dark, safe for young kids | No view, could feel claustrophobic |
| Outside | Fairly cheap, some view, safe for young kids | A significant step up in price from an inside |
| Balcony | Lots of availability, great views, often larger | Fairly expensive, extra care needed with young kids |
| Suite | The most luxurious option, very large, extra perks | Very expensive |
Choosing a cabin is a matter of personal preference. For me, I would always go for an inside cabin, unless I were cruising somewhere particularly scenic such as Norway or Alaska when I feel that a balcony would be worth the extra cost.
Read more: Why I (almost) always choose an inside cabin for a family cruise
One cabin or two for a family?
If you're cruising as a family of four, it can sometimes work out the same price or even cheaper to get two cabins with a door between them than to all cram into one cabin.
This is because:
If kids are charged the full adult fare and there's no discount for third and fourth passengers in a cabin, you might as well get two cabins for the same price as one.
If there's a special offer such as second passenger cruises for half price, you'll only have one 'second passenger' in a cabin of four. Book two cabins and you have two 'second passengers', which means two half-price tickets!
It's important to look out for cabins with adjoining doors. Without these, most cruise lines do not allow kids to stay in a cabin without an adult. The age requirement for staying in a cruise cabin without an adult could be between 12 and 18 years old, depending on the cruise line.
If you're cruising as a family of five, your cabin options will be limited. There are some cruise cabins that sleep five, but they tend to be booked up quite early, so don't hang around.
Read more: The best cruises for a family of 5
Choosing your cabin number
Choosing your cabin number means that you can avoid undesirable locations like above the nightclub or by the toilets.
For a full list of the best and worst cabin locations, get my free checklist and you can choose the best cabin with ease. Just pop your email address in the form below and it will be sent to you instantly.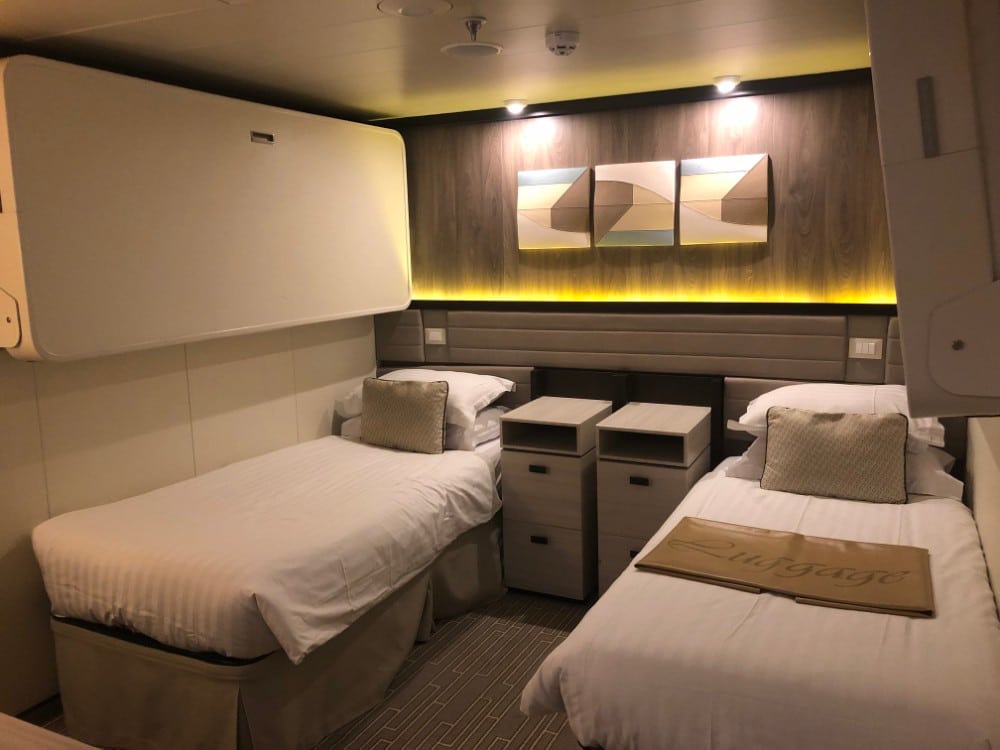 6. Decide who to book it with
There are many different ways to book a cruise. You can book it directly with the cruise line or via a travel agent. Then, you have the choice of booking online, over the phone or face to face. But which is the best?
The decision to book a cruise through a travel agent or direct often comes down to two things – price and service.
Price
It should always be cheaper to book a cruise with a travel agent than direct with the cruise line. This is because travel agents have access to special rates, and the more cruises they sell, the better the rates they can get. Also, you can sometimes haggle with travel agents to secure a better price.
For the best price, choose a large travel agent brand. Click here to see which travel agents offer a best price guarantee.
Service
If you choose a good travel agent, you should receive a better level of service than when you book directly with a cruise line. If you're not sure which cruise line to choose, a knowledgeable travel agent who specialises in cruises can help you to decide which is the best. Plus, if anything goes wrong, the travel agent will sort everything out for you.
For the best service, choose a specialist cruise travel agent.
Should you book a cruise online?
No. I know many of us (me included) would rather press buttons than speak to a person, but it's not always the best idea to book your cruise online.
Unless you're booking a cruise only (with no flights) and you know all the ins and outs and things to look out for, then booking a cruise online is a bad idea.
There are so many choices to make with a cruise and it can definitely help to speak to a human who can guide you through them.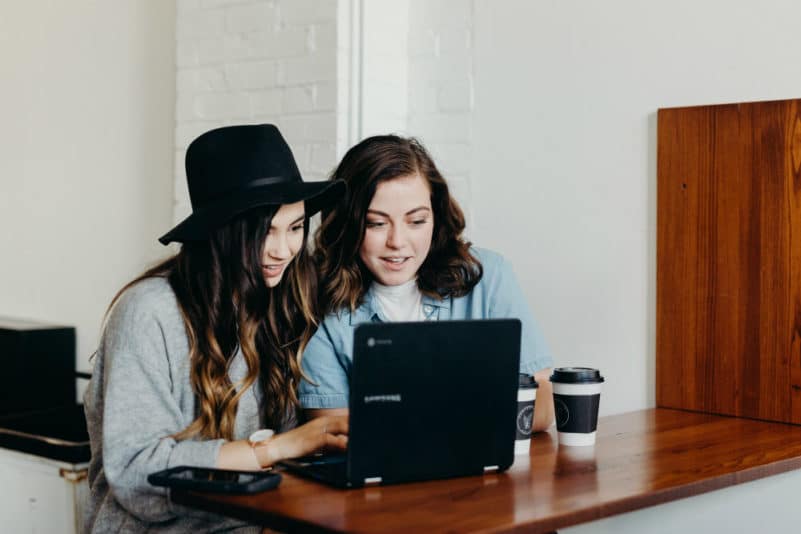 7. Find the best deals
If like me, you love to cruise for cheap, then you'll find incredible value in learning how to find the best cruise deals. I learned all about cruising by spending five years working in marketing for a cruise travel agent.
To find great deals, it's wise to sign up to the email lists of several cruise lines and cruise travel agents. That's where they'll offer the cruises that they really need to sell.
Of course, looking through all of those takes time. I do it myself, and whenever I spot a particularly great deal, I send it to my email list.
So, be sure to sign up to get my free emails and I'll let you know when I spot a really great deal.
Before you book!
Before you book your cruise, there are some important tasks that you should tick off. Read the pre-cruise checklist here, or grab yourself a free printable version below…
Related posts: