Everyone loves to talk about the biggest cruise ships in the world – these magnificent feats of engineering that are essentially floating cities. But not as many people think about the ships at the other end of the scale.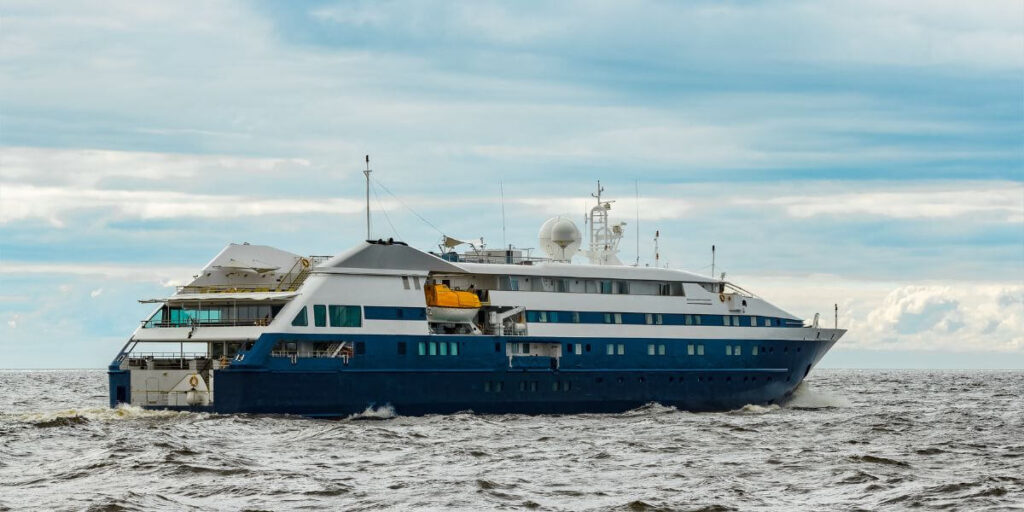 The smallest cruise ships in the world offer a very different experience, but that can definitely be a good thing – if you appreciate unique destinations and a quieter atmosphere, small-ship cruising may be just for you.
Let's take a look at the smallest cruise ships in the world.
What Is a Small Cruise Ship?
There are countless small ships around the world, but which ones are classified as cruise ships? It's an important distinction to make. What's the difference between a cruise ship, a yacht and a ferry?
Cruise ships are those which accept multiple passengers and have a set itinerary, where you will be taken from port to port on a recreational journey.
In contrast, a ferry is a ship designed to take you from point A to point B. It is a mode of transport, rather than a recreational vessel, and while larger ferries may have restaurants and cabins for longer journeys, they don't exist to help you explore ports.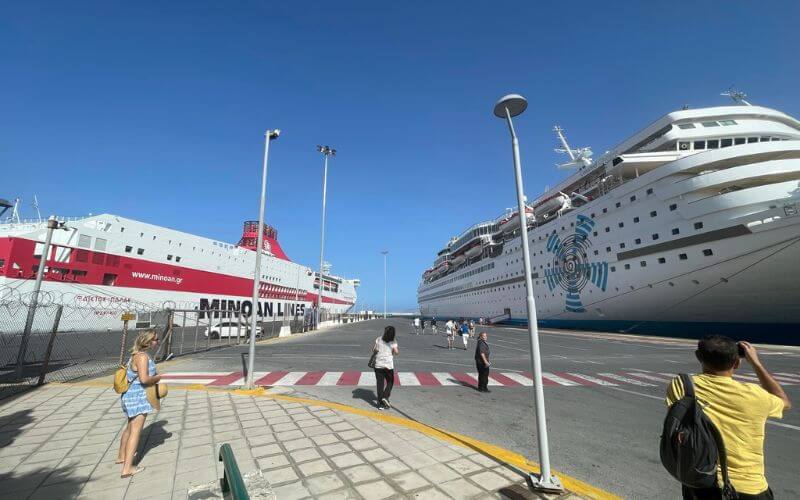 And yachts, on the other hand, are ships that don't tend to have a set itinerary. You can pay to use a yacht, but normally you would hire the entire boat, rather than being a passenger.
So, to classify as a cruise ship, a vessel must have itineraries that can be booked which include multiple destinations, where you pay to book a single cabin rather than hiring the entire ship to yourself.
There are, of course, multiple types of cruise ships. Most people think of ocean cruise ships when you just say 'cruise ship,' but there are those designed for rivers and lakes too.
For the purposes of this list, I've looked at ocean cruise ships only – there are countless small river and lake ships that would skew the list heavily in their favour.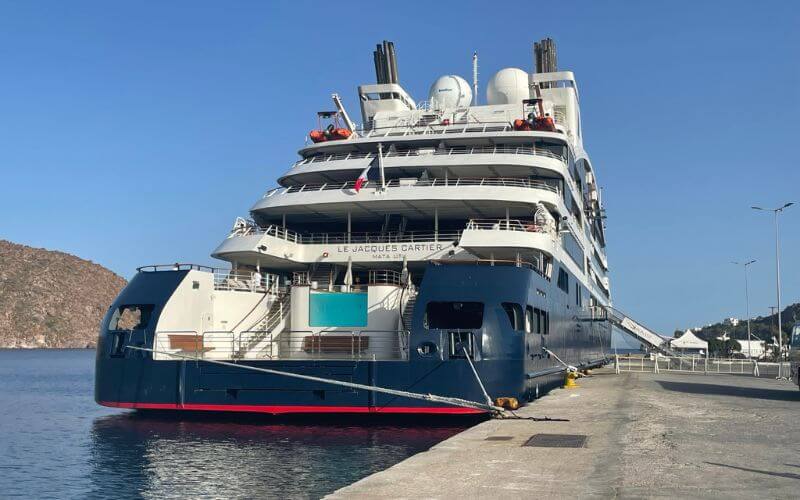 What Is the Smallest Cruise Ship in the World?
The smallest ocean cruise ship in the world is Celebrity Xploration, a luxury catamaran-style ship that offers cruises around the Galapagos Islands. With a gross tonnage of just 319.5, she has a maximum capacity of 16 guests with only eight cabins available.
It may seem unusual for one of the largest cruise lines in the world to own the smallest ship, but many lines have started branching out into exploration and expedition cruising as an alternative niche to their regular offering.
These are ships designed to sail to destinations larger ships cannot reach. The smaller ship and exclusivity of the destination means that higher fares are often charged.
It's worth clarifying at this point that there are various ways you could judge the smallest cruise ships in the world, but I've decided to go with gross tonnage. This isn't a measurement of weight, despite the name, but of volume – essentially the amount of space on board.
So there may be some ships that may be shorter in length than the 'smallest' ships, but because they have more decks, they are considered to be bigger ships overall.
Also this is just looking at cruise ships – there may be a smallest ship in the world that isn't a cruise ship but is some other form of tiny travel ship – that doesn't make this list.
Which Cruise Line Has the Smallest Ships?
Most cruise lines own ships of various sizes, and no cruise line has a monopoly on the smallest ships, but Lindblad Expeditions does own many of the smaller ships on the oceans, including various National Geographic ships.
Other cruise lines that exclusively deal in smaller ships include Star Clippers and Windstar, while some of the ultra-luxury ocean cruise lines have smaller ships as part of their wider fleet.
List of the World's Smallest Cruise Ships
Here's a list of the smallest ocean cruise ships currently sailing that I've found. Some smaller ships have been sold off or aren't regularly in service, so I've kept it to a list of ships that are currently sailing.
1. Celebrity Xploration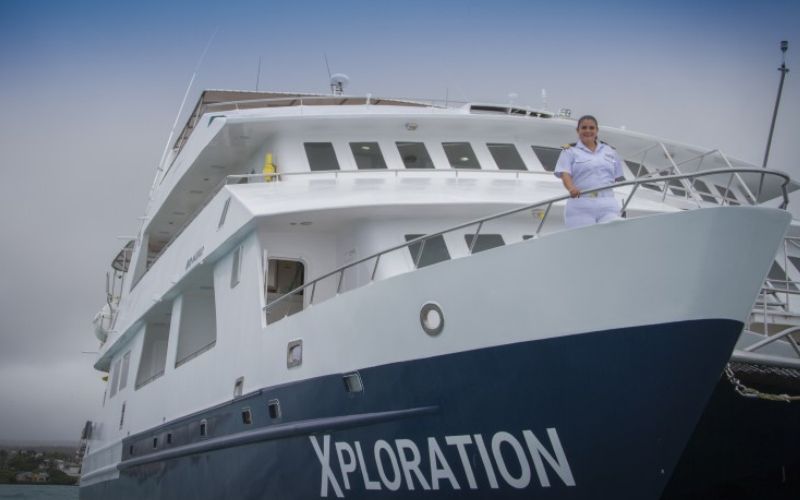 Celebrity Xploration is the world's smallest cruise ship, with a catamaran design. As she only hosts 16 guests, she is available for complete private hire if you're travelling with family or a larger group, although you can also book one of the 8 cabins individually.
Unlike other ships in the Celebrity Cruises fleet, she offers all-inclusive cruising for her itineraries around the Galapagos Islands, which includes your alcoholic drinks, tips and shore excursions with a naturalist guide who will showcase the best of the Galapagos wildlife for you.
All cabins are classed as Junior Suites with a view, with some having a private veranda.
Ship stats:
Gross tonnage – 319.5
Length – 98 feet
Decks – 3
Passenger capacity – 16
Crew – 12
2. Safari Quest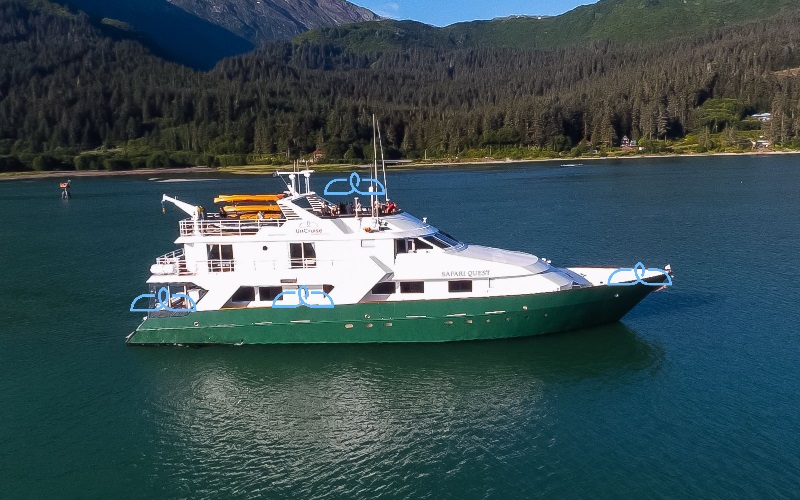 UnCruise Adventures has a number of smaller cruise ships in the fleet, though most are too big to make this list. Safari Quest is the line's smallest ship though, and it's considered to be the second-smallest in the world.
The ship offers Alaska cruises from Juneau, getting closer to the dramatic coastline than other ships can get you. Plus it has underwater cameras onboard, so you can see all the wildlife beneath the surface.
With just 11 cabins, she's ideal for group bookings or anyone who wants to sail a smaller ship adventure with only a handful of others.
Ship stats:
Gross tonnage – 345
Length – 120 feet
Decks – 3
Passenger capacity – 22
Crew – 11
3. MS Panorama II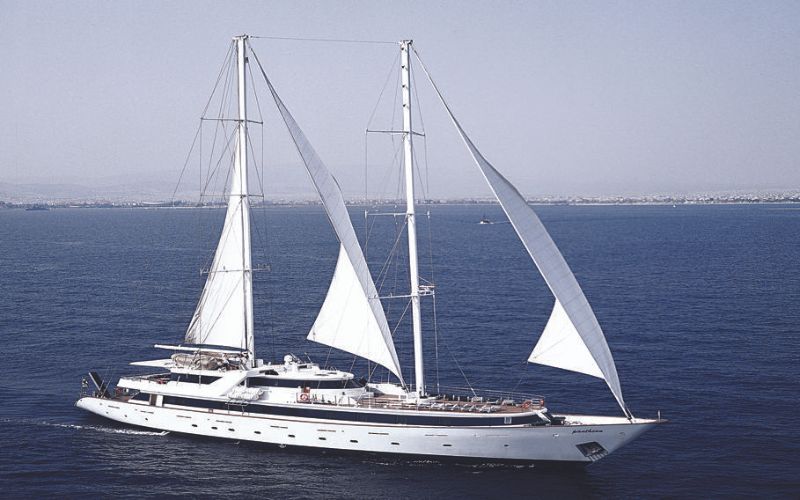 With her tall sails and iconic wood panelled-lounges, there's a real classical feel to MS Panorama II, which offers unique cruising experiences around French Polynesia including Tahiti.
Owned by Variety Cruises, the ship is a motor sailer meaning she relies partially on the wind, which adds a certain air of traditionalism to her sailings.
She has multiple public spaces for her 49 guests to unwind, along with multiple categories of staterooms, all of which have an ocean view. An indoor and outdoor restaurant allows you the option of dining on deck when the weather suits, while there are board games and various watersports equipment for hire during your cruise.
Ship stats:
Gross tonnage – 498
Length – 164 feet
Decks – 3
Passenger capacity – 49
Crew – 16-18
4. Admiralty Dream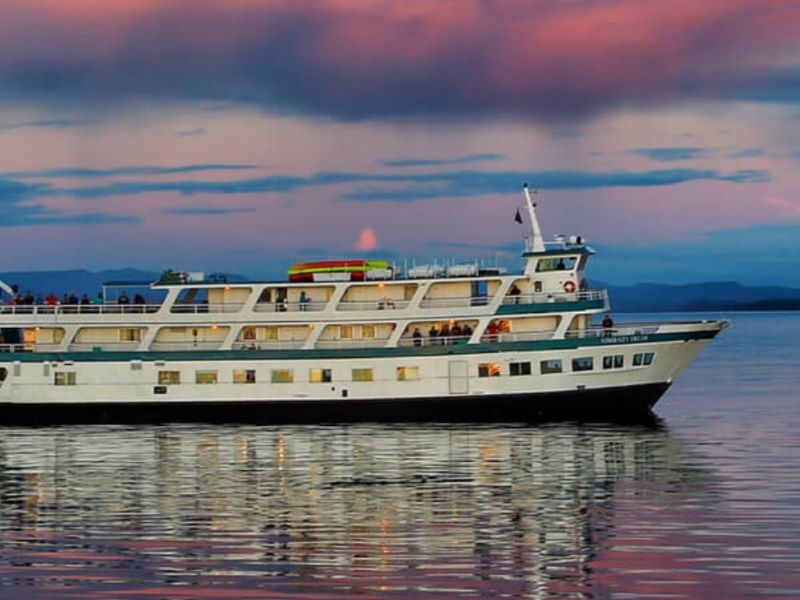 Admiralty Dream is the smallest ship in the Alaskan Dream Cruises fleet. She's another ship that focusses on Alaska, sailing around the Inside Passage with a focus on the cultures of the native peoples.
The ship has its own beach landing craft and so can take guests ashore with expert guides, and there are various events planned to allow passengers to enjoy elements of the local culture, including dance performances and carving demos.
Dining onboard includes seafood specialities sourced from the region.
Ship stats:
Gross tonnage – 540
Length – 143 feet
Decks – 3
Passenger capacity – 49
Crew – 21
5. Aqua Mare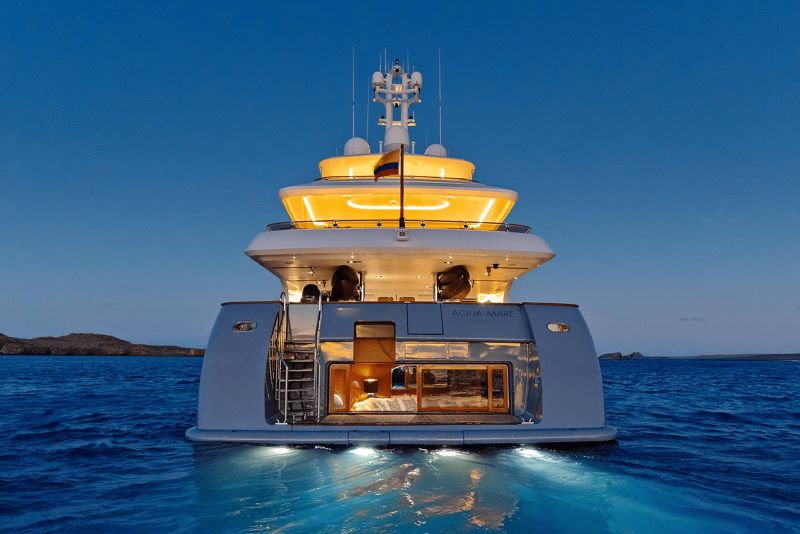 While technically considered a super-yacht, Aqua Mare offers set cruise itineraries around the Galapagos Islands, and so qualifies for this list. She is one of the more contemporary ships on this list, with bright and modern spaces both inside and out.
The ship has a Jacuzzi onboard and a platform to allow for ocean swimming. The ship has one of the lowest capacities on this list too, with just seven spacious suites that can be booked.
Ship stats:
Gross tonnage – 629
Length – 163 feet
Decks – 3
Passenger capacity – 16
Crew – 16
6. National Geographic Sea Bird/Sea Lion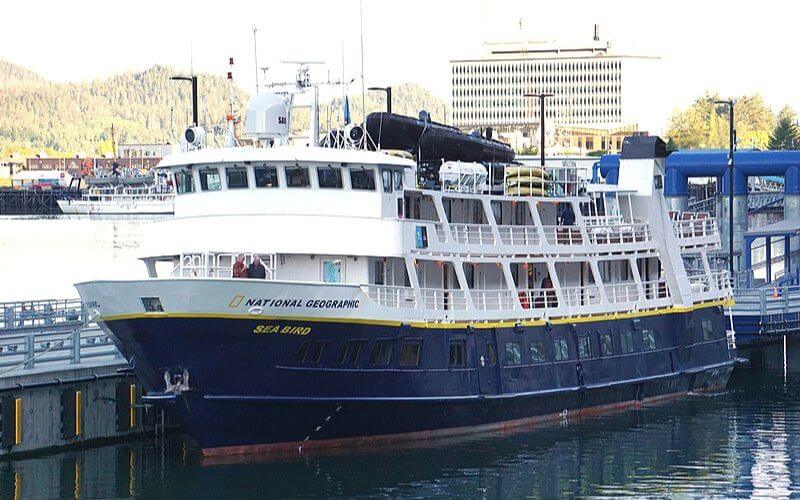 Technically this is a list of the 11 smallest cruise ships, as there's almost nothing to separate these sister ships, so I've included them on the list in the same position. Both are older ships in the Lindblad-National Geographic fleet, offering comfortable cruising for up to 62 guests in total.
Sea Bird offers cruises around Alaska, the Pacific Northwest and Baja California. Sea Lion also serves Alaska and the Pacific NW, along with Belize, the US East Coast and the Bahamas.
These ships are designed for exploration cruising and have a number of smaller boats to use, along with sterns designed to be able to host all guests at once when spotting wildlife.
Ship stats:
Gross tonnage – 630
Length – 164 feet
Decks – 3
Passenger capacity – 62
Crew – 24
7. Le Ponant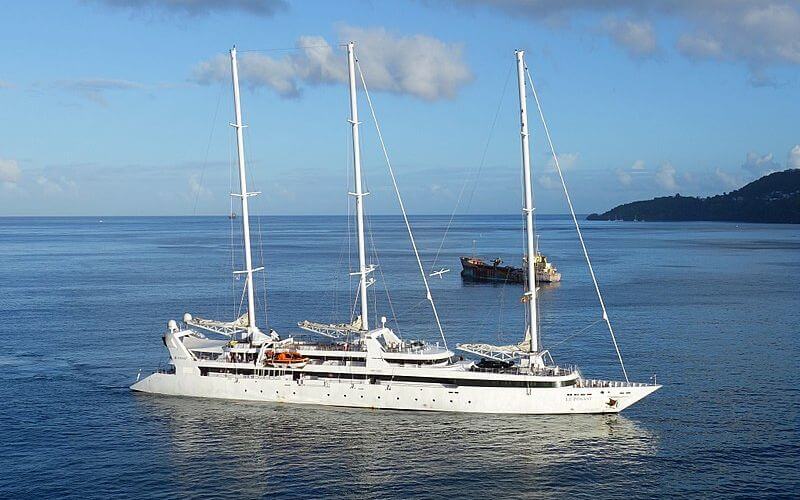 Le Ponant is the iconic sailing ship that gives Ponant Cruises its name, and while various larger ships now sail for the cruise line, it is this yacht-style vessel that remains its flagship.
With just 16 cabins and suites, she is ideal for relaxed small-ship cruising, with a more luxurious lifestyle on board than the other ships on this list, including gourmet dining.
She also offers a wide variety of itineraries, including those sailing around the Greek Islands, Seychelles, and some of the less explored coastlines of Australia. Fully refurbished in 2019, this is a truly stunning ship – so it's worth highlighting that her fares are not exactly cheap either – starting at around £8,000 per person.
Ship stats:
Gross tonnage – 1,189
Length – 289 feet
Decks – 4
Passenger capacity – 64
Crew – 30
8. Chichagof Dream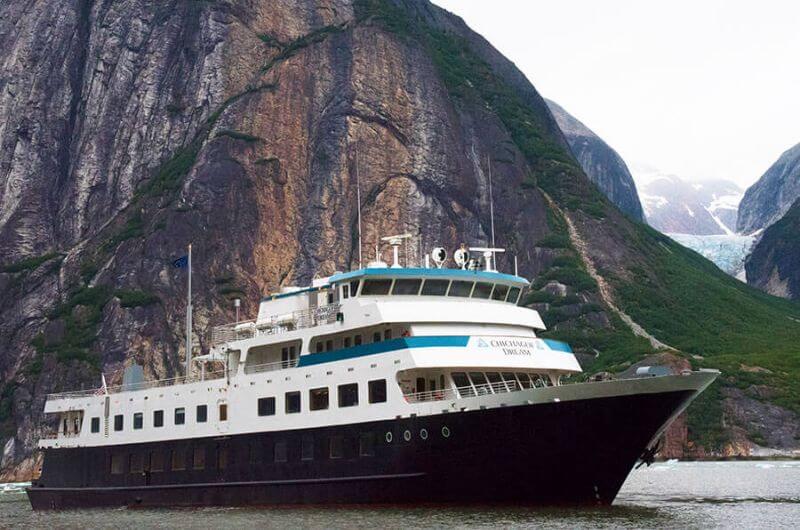 Operated by Alaskan Dream Cruises, a smaller family-owned line that specialises in the Alaskan region, this small cruise ship may be a little older but she has been carefully restored and renovated to offer a supremely comfortable experience.
As you're hosted by Alaskan experts, you'll get the best experience of this stunning region, getting closer to wildlife and learning fascinating information about the area.
Cruise fares vary, but those booking a deluxe stateroom or suite do get their alcohol included in the price. Accommodations are a little dated, but you're definitely choosing this ship for the destination rather than the onboard experience.
Ship stats:
Gross tonnage – 1,471
Length – 207 feet
Decks – 4
Passenger capacity – 76
Crew – 30
9. Hebredian Princess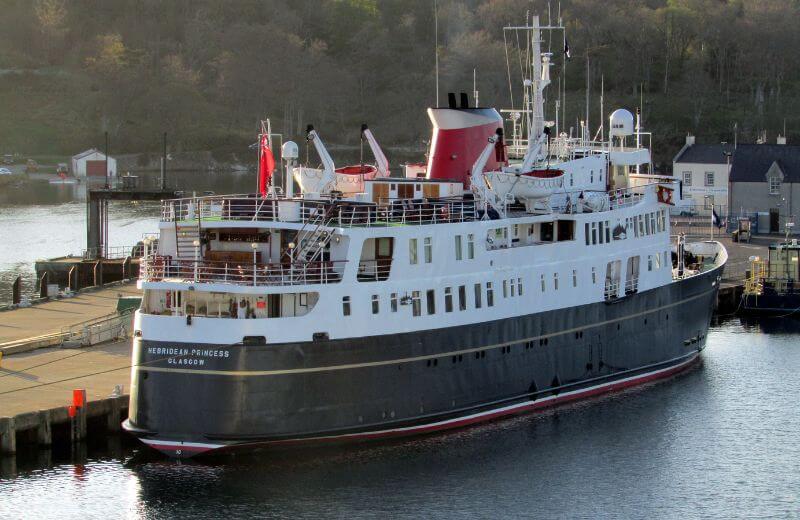 Beginning her life as a car ferry and a Royal Mail ship to transport letters and parcels, Hebredian Princess is now operated by Hebridean Island Cruises. This small cruise ship offers some intriguing itineraries around the Scottish Highlands and Islands.
She has a very traditional feel, with wooden panelling throughout, but the experience is definitely an elegant one.
Cruise fares include all meals and snacks, shore visits, WiFi access and your drinks, including champagne and wine. If you'd like to try a small ship cruise around the UK then exploring the western highlands on Hebridean Princess is an experience that is difficult to rival.
Ship stats:
Gross tonnage – 2,112
Length – 233 feet
Decks – 4
Passenger capacity – 48
Crew – 38
10. Ocean Nova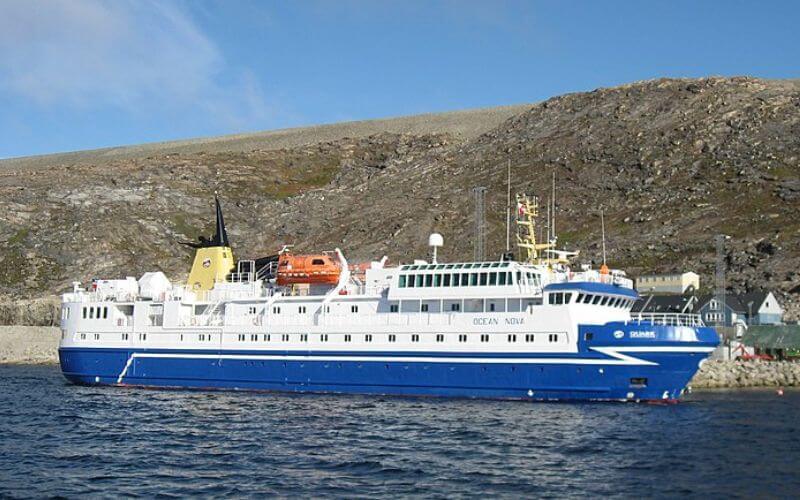 The Antarctic regions are those least touched by ocean cruise lines – only a handful of ships are built to withstand the icy regions. One of these is Ocean Nova, which is currently sailing for the specialist travel group Antarctica21.
These are incredible itineraries where you'll fly on a small aircraft into the polar region before trekking to your ship, which permanently resides amongst the glacial islands.
Cabins are basic but comfortable, and the onboard experience is kept simple – after all, you aren't choosing this ship to spend your time relaxing in lounges. Everything is geared towards maximising your time ashore, although you will be able to swap adventure stories with other guests in the lounge and restaurant over drinks.
Ship stats:
Gross tonnage – 2,183
Length – 240 feet
Decks – 4
Passenger capacity – 67
Crew – 38
To Conclude
In most cases, the smallest cruise ships are older, and while they are refurbished to ensure they stay comfortable, they still have a more traditional look and feel to them.
That's because the small-ship cruising experience tends to be more about the destinations you visit. If you want a cruise where the onboard experience is more engaging then you'll want to stick to larger ships that host more attractions and features.
Small ship cruising is for those who want to see more of the world – visiting places that larger ships simply cannot access. And some do still offer a premium experience, such as Le Ponant. Regardless, it's always worthwhile to have the chance to see some incredible ports of call even if the ships are a little more dated.
NEW DEALS JUST RELEASED!
Don't miss these hot cruise offers…
Related Posts