Transatlantic cruises were once one of the most popular choices, especially when you think about the earliest passenger ships from over 100 years ago.
Now now that it's much easier to fly around the world, they're not as common. We instead use cruising as a way of exploring a region, with most itineraries having more days ashore than sea days.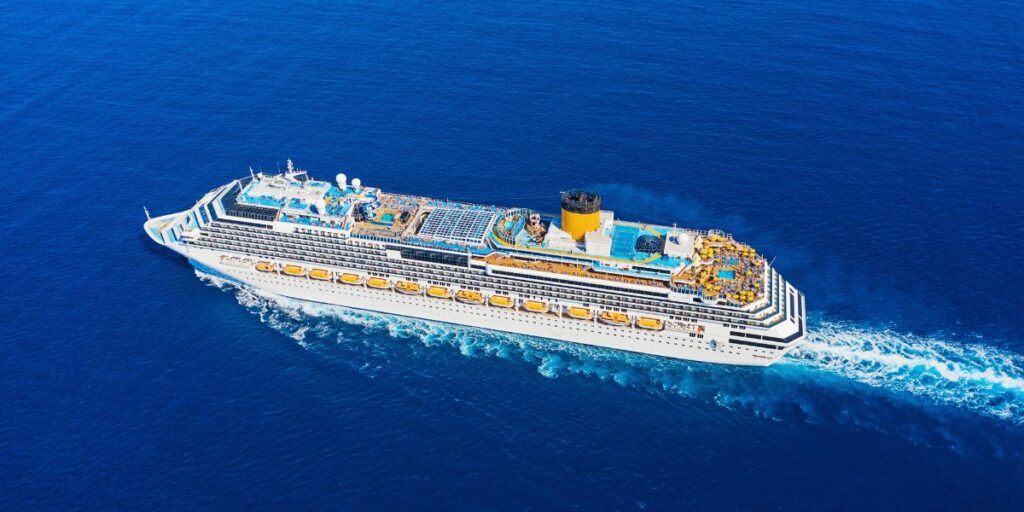 But, the transatlantic cruise is not completely dead, and it's still available – often at very specific times of the year for reasons I'll explain.
Let's take a look at the options for transatlantic cruises and how long it takes to across the Atlantic Ocean by ship.
What is a transatlantic cruise, exactly?
A transatlantic cruise is one which sails across the Atlantic Ocean, either from Europe to the Americas, or in the other direction. They can be direct between two ports, or they may include a selection of ports on either side of the ocean.
Regardless, you're still going to spend a series of days at sea in a row, which isn't for everyone. You need to be comfortable with the fact that you won't be able to get off the ship for several days.
On some of the larger ships in the world, this isn't much of a problem at all – even on a transatlantic sailing, you don't have time to experience everything that the ship has to offer.
But on smaller ships, you might find yourself with a bit more downtime where you might need to be comfortable just lounging by the pool during the day. And bear in mind that the weather probably won't be great, so an indoor pool is a huge bonus here!
That could be your idea of heaven, or you might find yourself with itchy feet wanting to get off and explore on land.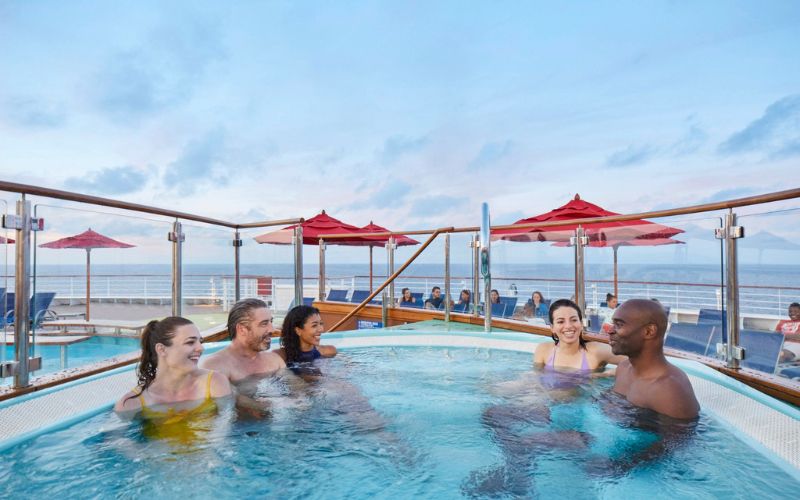 Do transatlantic cruises still exist?
Transatlantic cruises do still exist but they aren't regular sailings that travel back and forth between Europe and the Americas. Instead, they're usually repositioning cruises, or they form part of a wider world cruise itinerary.
The majority of transatlantic sailings are repositioning cruises. This is quite a dull-sounding word but it's pretty self-explanatory – a repositioning cruise is one where the ship is 'repositioned' – moved to another area for the next cruise season.
Cruises in Europe are most popular during the summer months, usually from around April until October. This is when the weather is more enjoyable, and more people want to sail around the ports of the Mediterranean, or Northern Europe.
Suggested read: The Best Places To Cruise in October
But the other major cruise destination in the world – the Caribbean – has good weather year-round, and the November to March season tends to fall outside typical hurricane season.
So many cruise ships will split their time between the two regions – sailing around Europe during the summer, and the Caribbean during the Med.
And it's when the ships are being repositioned that they offer a transatlantic cruise. But it'll be one-way, and you'll have to fly either to the ship for embarkation, or on your return home.
At least, that's normally the case. There is a very small selection of round-trip transatlantic sailings you can book, as we'll discuss later in this article.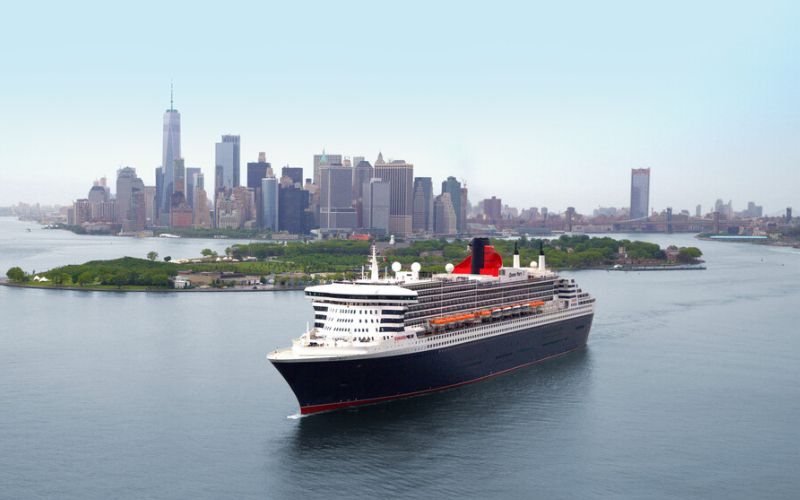 How long does a transatlantic cruise take?
A transatlantic cruise will typically take between 7 and 16 nights, with some cruise lines averaging 11-12 nights and some offering exclusively 14+ night cruises. Very few cruises take fewer than 11 nights, and some last much longer.
The difference in how long a transatlantic cruise takes depends on the ports that are included. The fastest ones go direct from Southampton to New York with no stops, while others may call at ports further south on the US coastline, or they may travel to/from ports further east in Europe.
A cruise to Rome, for example, is of course going to take longer than one that stops at Barcelona – there's at least another day or two of sailing involved to reach the destination.
And there are some ports 'along the way' that a cruise ship may call at to break up the itinerary. These will extend the length of the cruise as well.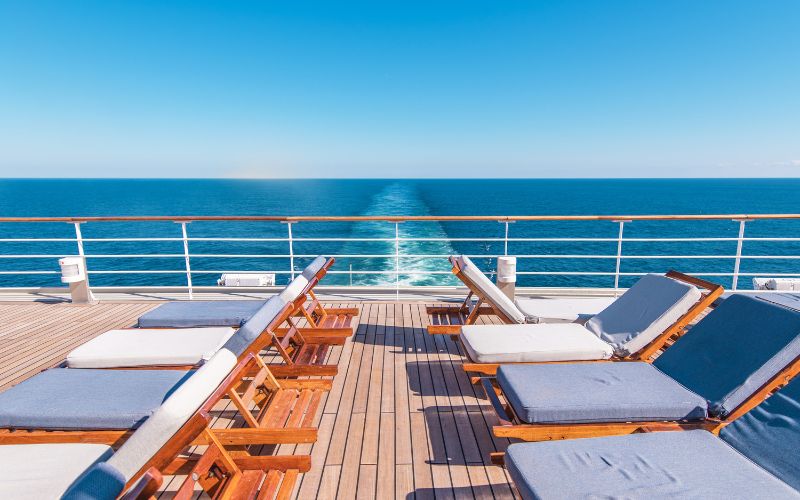 Where does a transatlantic cruise go?
Transatlantic cruises will sail between the home ports used by the bigger cruise lines – so typically from the ports of Florida or New York on the western side, and from Southampton, Barcelona or Rome on the eastern side. Some cruises will call at Ponta Delgada too.
Ponta Delgada is the largest port in the Azores, a collection of islands belonging to Portugal that are situated approximately a third of the way across the Atlantic if travelling from east to west.
It's a popular port for transatlantic cruises because not only is the island lively and scenic, but it serves as a good resting port – breaking up the itinerary so that it's not endless sea days, and giving guests the chance to go ashore and explore outside the confines of the ship.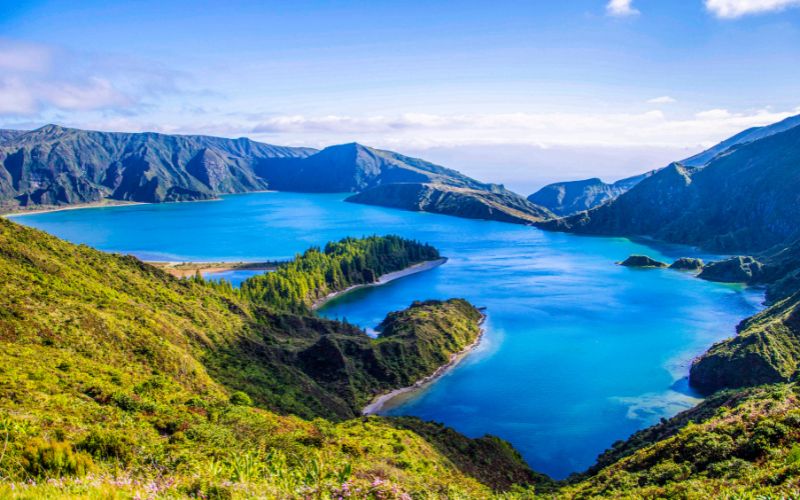 Another popular port en route, mainly for cruises sailing through the Mediterranean, is Funchal on Madeira. Another Portuguese island, this one is further south – closer to the coastline of Morocco than it is to Portugal itself.
It's not a port that would likely be included on a transatlantic sailing to or from Southampton, but for sailings to or from Rome or Barcelona, it's often added to the itinerary.
What is the shortest transatlantic cruise?
The shortest transatlantic cruise is offered by Cunard, one of the only cruise lines that still specializes in this itinerary year-round. It lasts for 7 nights and sails directly between Southampton and New York, with no additional ports of call.
These cruises all take place on the Queen Mary 2. When compared to the family-friendly ships of cruise lines like Royal Caribbean, Carnival or NCL, there are not that many different things to see and do on this ship.
But it is a luxury liner – a ship that harks back to the golden age of cruising, but with plenty of modern conveniences.
The appeal of a transatlantic cruise on Queen Mary 2 is the ability to enjoy a classical cruising experience with long days relaxing, excellent service and enrichment through daytime lectures and nighttime live entertainment.
Cunard is the main cruise line for round-trip transatlantic cruises on the same ship. You're able to sail from Southampton to New York, enjoy a short time exploring the city, and then return on the same ship.
It does mean spending almost two weeks at sea, with only the stop in New York to break it up, but if you want to escape from the world for a little while then this could be perfect.
Which cruise lines do transatlantic crossings?
There are many cruise lines that offer transatlantic sailings as they move ships between Europe and the Caribbean/Americas.
Not all ships are repositioned. Some will stay in Europe year-round, and some will offer year-round Caribbean sailings, or other destinations on either side of the American continents.
But there are some great ships that you can traverse the Atlantic Ocean on, with transatlantic sailings offered by:
Azamara Cruises
Carnival Cruise Line
Celebrity Cruises
Cunard Line
Fred Olsen
Holland America Line
MSC Cruises
Norwegian Cruise Line
Oceania Cruises
P&O Cruises
Princess Cruises
Regent Seven Seas Cruises
Royal Caribbean
Seabourn
Silversea
Virgin Voyages
P&O Cruises doesn't call their cruises transatlantic, so don't look for those sailings on their website – you won't find them. Instead, look for Caribbean cruises, and you'll find sailings that depart from Southampton and cross the Atlantic Ocean
They're also one of the other cruise lines that offer round-trip transatlantic sailings, but they are much longer – up to 35 nights in length.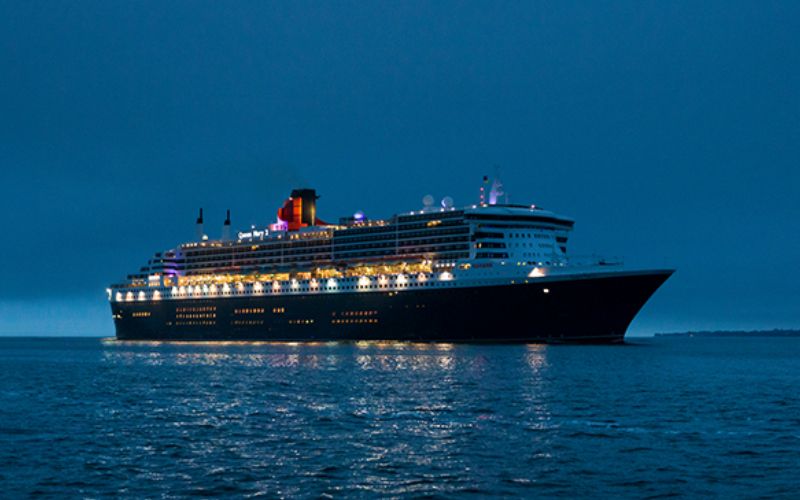 To Conclude
Transatlantic cruises are still common, but normally during the repositioning times of the year only – so March/April, or October/November. And they'll usually be one-way, meaning you'll need to be happy flying either to the start of your cruise or once your cruise has finished.
There are alternatives – Cunard Line's itineraries run year-round, including round-trips, while P&O do offer some longer round-trip sailings too.
But if you're travelling with kids, you might want to try a one-way transatlantic cruise on a modern ship packed with fun things to see and do while at sea.
P&O's itineraries are long, and while Cunard welcomes families, they aren't known for their exciting daytime activities for younger cruises. If you just want to escape and enjoy classic cruising though, they are perfect.
Related Posts: