Going on a cruise can be an exciting and memorable experience, but it requires a bit of preparation beforehand to ensure that everything goes smoothly.
One way to make sure that your cruise vacation starts off on the right foot is by creating a pre-cruise checklist. So I've done that for you!
You can grab a printable checklist here…
Or, keep reading and we'll discuss everything on the list below…
Whether you're a first-time cruiser or a seasoned sailor, this cruise checklist will help ensure that you have a stress-free and enjoyable experience.
You'll stay organised and prepared, so you can enjoy your cruise without worrying about forgetting important items or details that could ruin everything.
I'll cover all of the essential things you need to check off, starting from before you even book your cruise right up to the day you set sail.
Before You Book Your Cruise
You found a cruise and are ready to make the call or click the button to get it booked. But wait! There are a few items you should tick off the checklist before you go ahead and book…
1. Check your passports are valid
Before booking a cruise, make sure that all passports for you and any travelling companions are valid and up-to-date.
Some countries and cruise lines require passports to be valid for a certain length of time beyond the end of your trip, so be sure to check those requirements as well.
If your passport has at least six months left on it by the date that you return and was issued less than 10 years before this date, you should be good to go. If not, you may need a new one.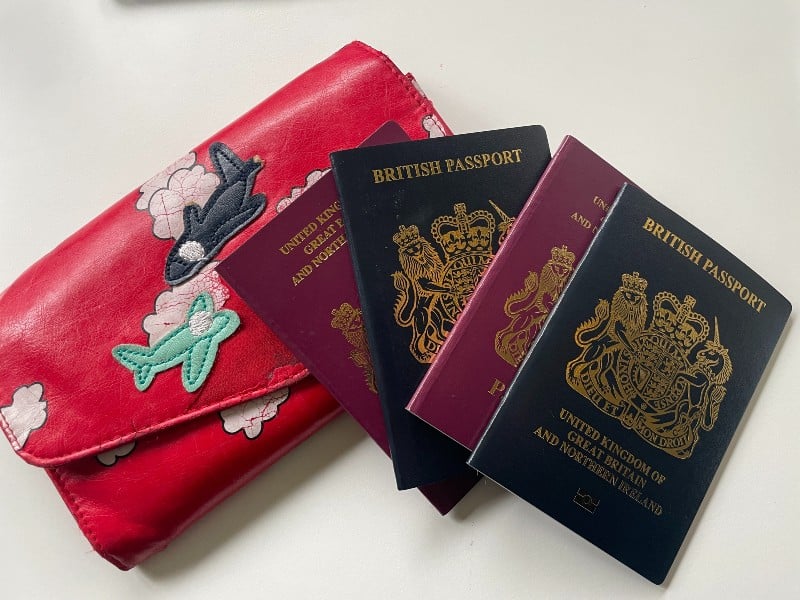 2. Check if a visa is needed
Depending on your destination and your nationality, you may need a visa to enter the country. Check the visa requirements well in advance and apply for one if necessary. Remember that the visa requirements for cruises may be different than those for arrival by air or land.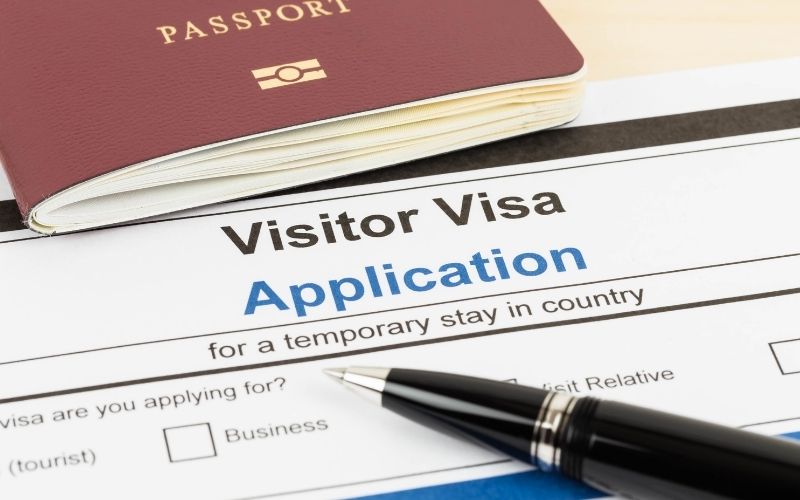 3. Check if immigration forms needed
Some countries require travellers to fill out immigration forms before arrival. Check the requirements for your destination and ensure that you have the necessary forms and information completed.
4. Get a travel insurance quote
If you have medical conditions, travel insurance can be very expensive and in some cases, it can cost more than the cruise!
Travel insurance is necessary though and most cruise lines won't allow you to sail without it. If you need to be air-lifted to the hospital by helicopter, it will cost at least $20,000 – so you'll want to be covered for that.
So get a few quotes and make sure that the premiums are reasonable before you go ahead and book your cruise.
5. Check what vaccinations are needed
Certain destinations and cruise lines may require vaccinations or other medical precautions. Check with your cruise line as well as a doctor or a travel clinic well in advance of your trip to ensure that you are up to date on any necessary vaccinations or medications.
The vaccination requirements may be different for children and adults and they can change at any time. You may also need to be vaccinated a certain length of time before you set sail, so make sure you book your jabs in plenty of time.
6. Book time off work
Plan ahead and make sure that you have enough time off work to cover your trip. Arrange your leave well in advance to avoid any scheduling conflicts. The last thing you want is to book a cruise and then your boss says that they need you in the office that week!
7. Arrange pet or house sitters
If you have pets or plants that need care or a home that needs attention while you're away, arrange for pet sitters or house sitters to take care of them.
Your dog-loving friends or family members may have their own holidays booked, so you'll need to check their calendars before you book your cruise.
These are my two doggies…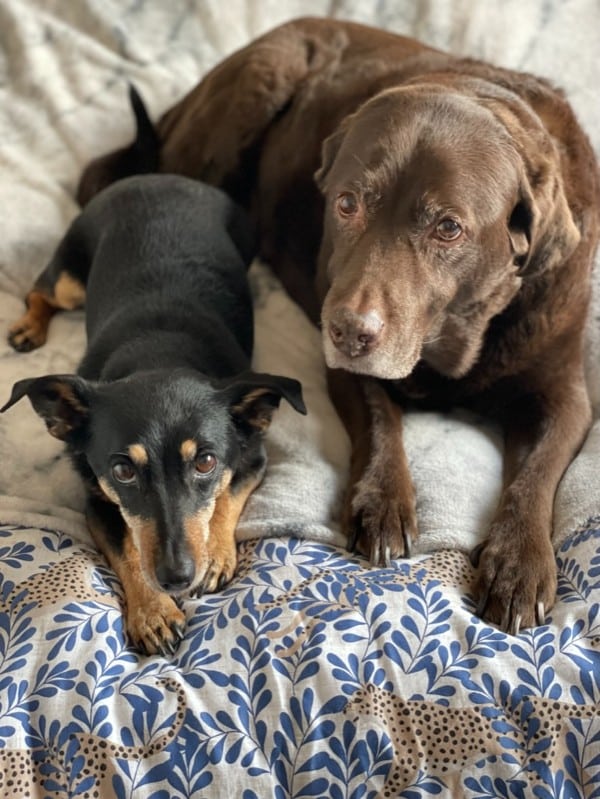 When You Book The Cruise
There will be some things you can check off during the booking process. Look out for the option to do these when you book. Different cruise lines have different procedures, so check with them or your travel agent to be sure.
8. Advise the cruise line of special needs or dietary requirements
If you have any special needs, mobility issues or dietary requirements, it's important to inform the cruise line ahead of time so that they can make any necessary arrangements to accommodate you.
For example, if you use a scooter or wheelchair, you may need an accessible cabin. If you follow a vegan or gluten-free diet, the cruise line needs to know how much of each type of food to stock on board.
If you forget to do this when you book that's okay, just contact the cruise line as soon as you remember. For dietary requests, three weeks is usually enough notice.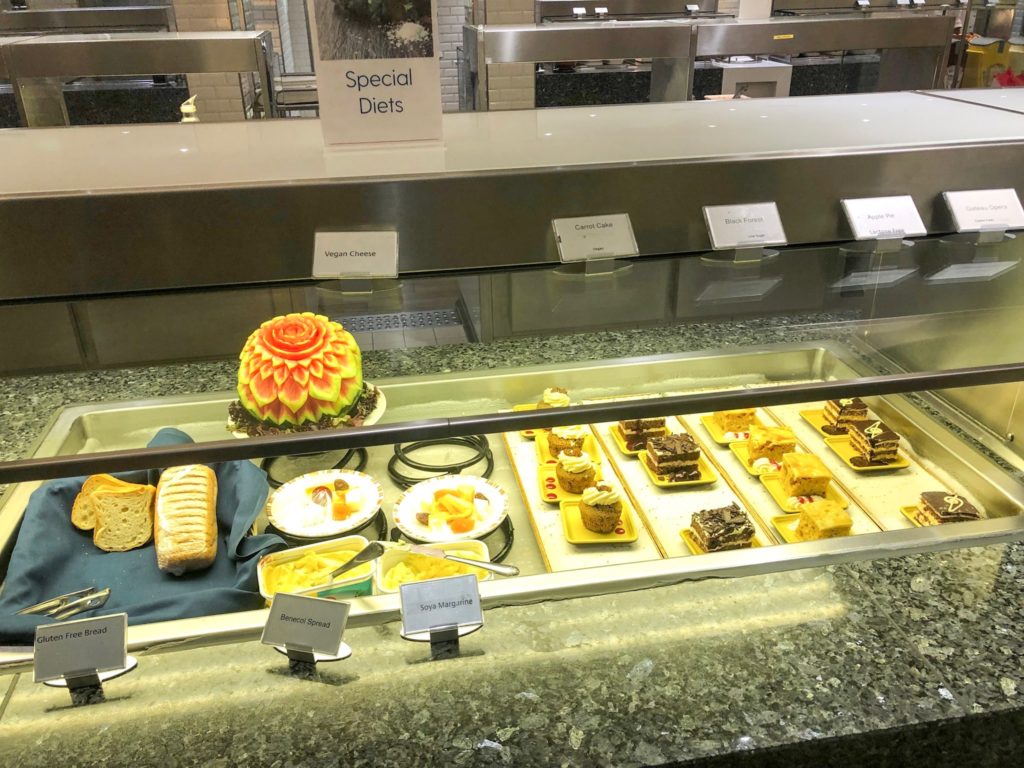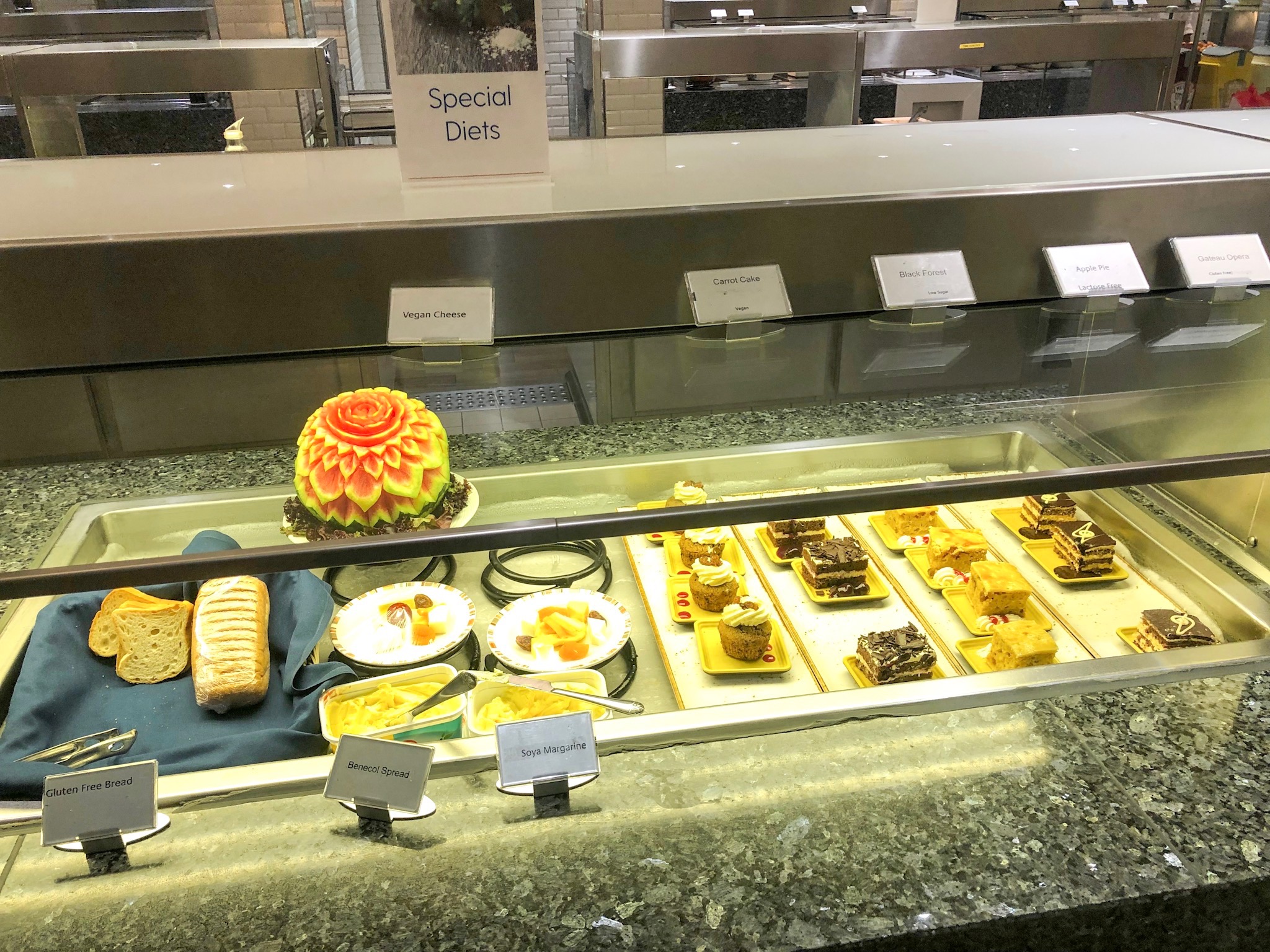 9. Request your preferred bed configuration
You should also request your preferred bed configuration when you book your cruise. This could include a double bed, twin beds, or a travel cot for a baby or toddler.
Make sure to specify your requirements to ensure that your cabin is set up correctly when you board the ship. If it's not set up as you like when you arrive, don't worry. Cruise ship cabins have convertible beds, so your cabin steward can make twins into a double and vice versa.
Be aware that some cabins have bunk beds and some have double sofa beds and these cannot be changed as easily as doubles into twins.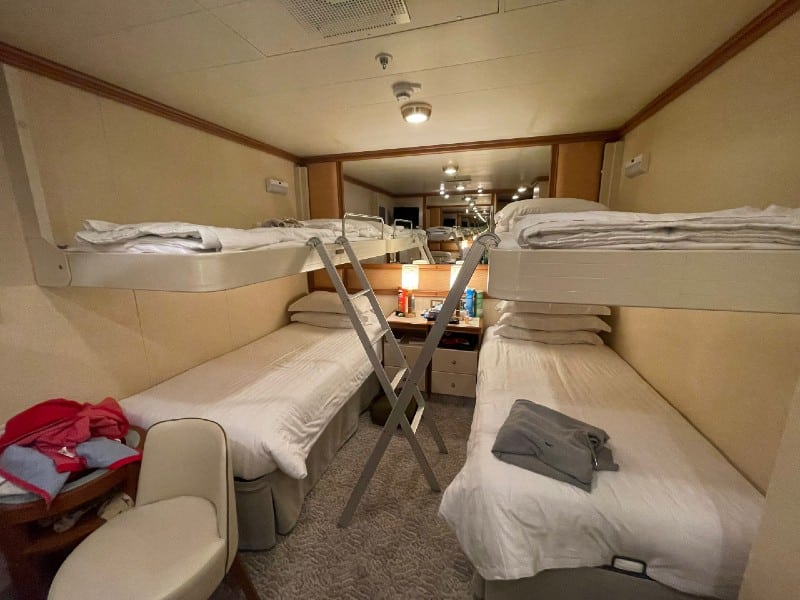 10. Request dining time and table size
When you book your cruise, you may be able to request your preferred dining time and table size. You can have a table just for your party, or share one with others and make new friends.
The cruise line will want to make arrangements for your meals ahead of time, ensuring that you have a reservation at your desired time and a table that is suitable for your group size.
Not every cruise line allows you to request this as the time of booking, but if they do, then now is the best time to do it so that you don't have to eat much earlier or later than you're used to.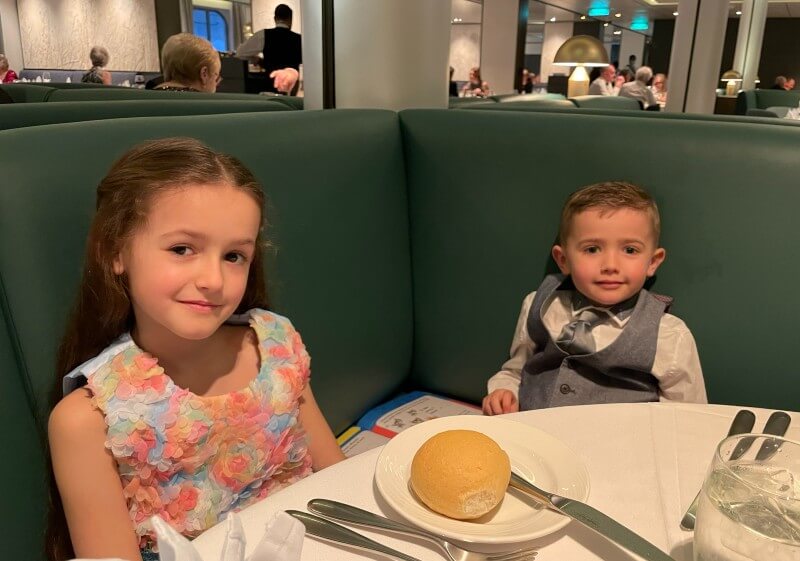 Soon After Booking Your Cruise
You booked the cruise? Great! These are the things you need to do as soon as possible…
11. Get travel insurance
After booking a cruise, you should purchase travel insurance straight away. As well as medical emergencies and lost or stolen luggage, travel insurance provides cover for trip cancellations. It covered you from the day that you buy it, so get it as soon as possible so that if you have to cancel your cruise in the near future, you can get your deposit back.
It's important to carefully review the coverage offered by the policy to ensure it meets your needs and that it includes the right level of cover for cruises.
You can usually only buy travel insurance 12 months in advance, whereas you can book a cruise over two years in advance. You may have a period without cover, so set yourself a reminder to get the insurance as soon as you're able to.
12. Download the cruise line app
Many cruise lines offer mobile apps that provide information and services to passengers before and during their cruise. The app may include features such as pre-cruise check-in, itinerary planning, dining reservations, onboard activities and entertainment reservations, and more.
After booking your cruise, it is a good idea to download the cruise line app to familiarise yourself with its features and to stay informed of any updates or changes leading up to the cruise.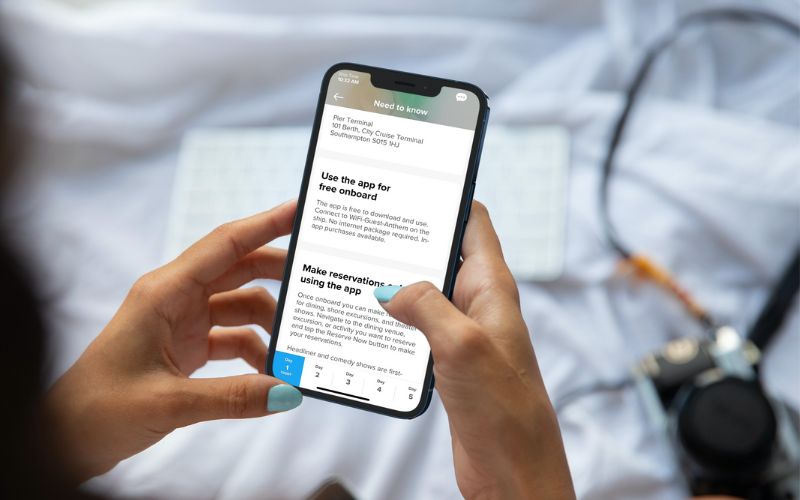 13. Book car parking
If you plan to drive to the cruise terminal, it is important to book car parking in advance. Many cruise ports offer onsite parking, but it can be limited and may fill up quickly during peak season. Booking car parking in advance can save time and ensure a spot is available upon arrival.
Port parking can be expensive so be sure to shop around for the best price. If you're cruising from the UK, I have some guides to help you with that: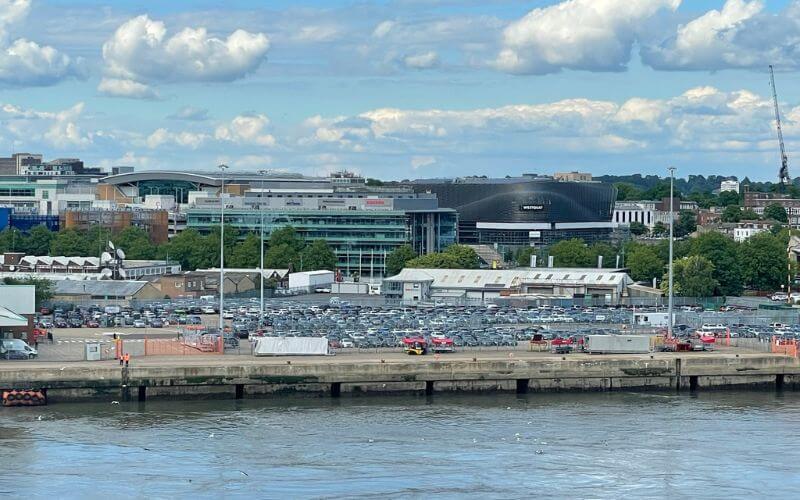 14. Book port transfers
If you don't plan to drive to the port, you may need to book port transfers to get from your hotel or airport to the cruise terminal.
Many cruise lines offer transfer services, but there may be additional fees and limited availability. Alternatively, you can arrange for a private transfer service or take a taxi or public transportation, but it is important to plan ahead to ensure you arrive at the port on time.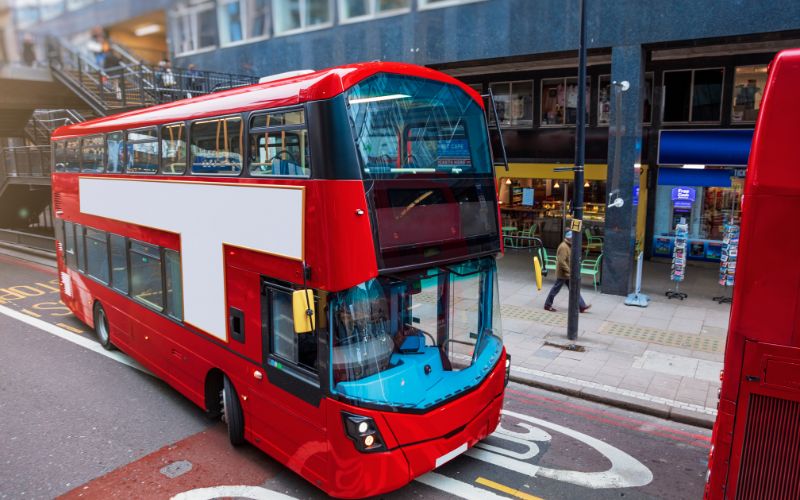 15. Book any hotel stays
If you plan to arrive at the port a day or more before your cruise, it is important to book a hotel in advance. This can help ensure availability and may also offer the opportunity to explore the port city or nearby attractions before embarking on the cruise.
Many cruise lines offer pre- and post-cruise hotel packages, but it is also possible to book independently through a travel agent or online booking site.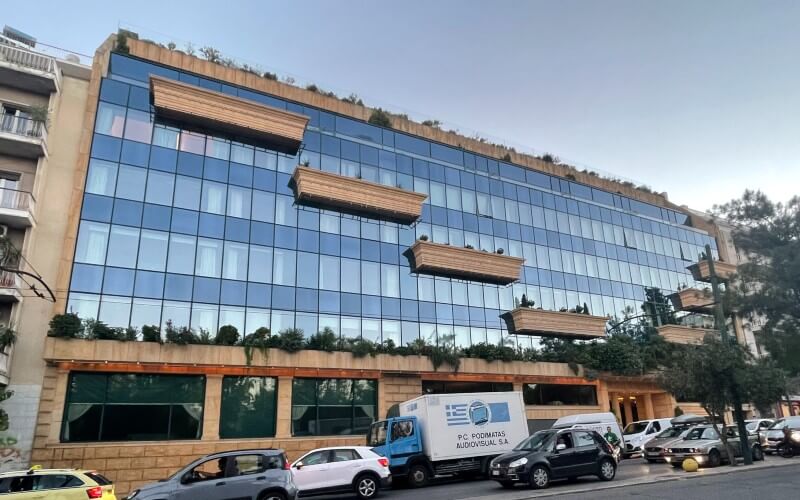 A Few Months Before Your Cruise
16. Plan days ashore and book excursions
A few months before your cruise, it's a good idea to start planning your days ashore and booking any excursions or activities you want to participate in.
Research the ports of call and decide which activities and attractions interest you the most, taking into account your interests, budget, and physical abilities.
Most cruise lines offer shore excursions that can be booked in advance. This is the most convenient way to explore ashore, but they can be pricey.
Alternatively, you can book independently through a travel agent or online booking site, or just explore the ports on your own.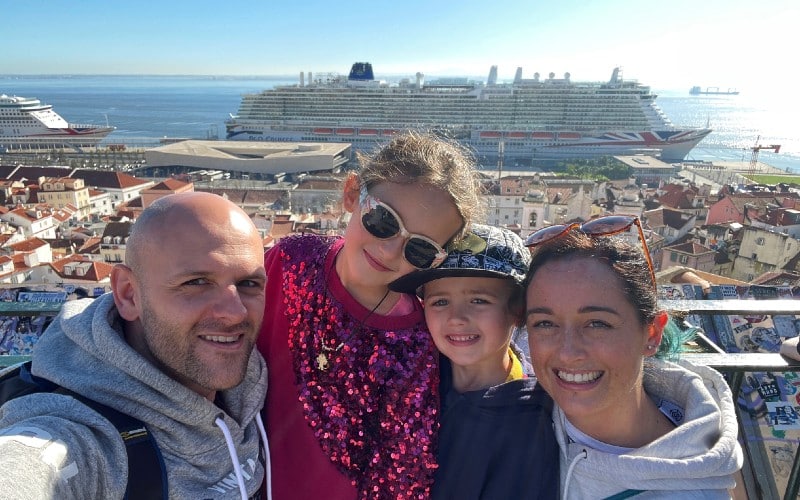 17. Pay the balance of your cruise
A few months before your cruise, you will likely need to pay the balance of your cruise. Make sure to review the payment schedule and deadlines outlined in your booking confirmation to ensure you don't miss any payments and risk losing your reservation.
Paying the balance on time will also help you budget for any additional expenses such as onboard activities, excursions, and gratuities.
A Few Months Before Your Cruise
18. Book hair and beauty appointments
A few weeks before your cruise, it's a good idea to book any hair or beauty appointments you may want to have before your trip. This may include getting a haircut, manicure, or pedicure.
Most cruise ships have onboard salons and spas that offer a range of services, but they can fill up quickly and can cost considerably more than your usual salon at home.
19. Check in online
Cruise lines offer online check-in, which can save time and streamline the embarkation process at the terminal.
A few weeks before your cruise, make sure to complete your online check-in and provide any necessary information, such as passport details and emergency contacts.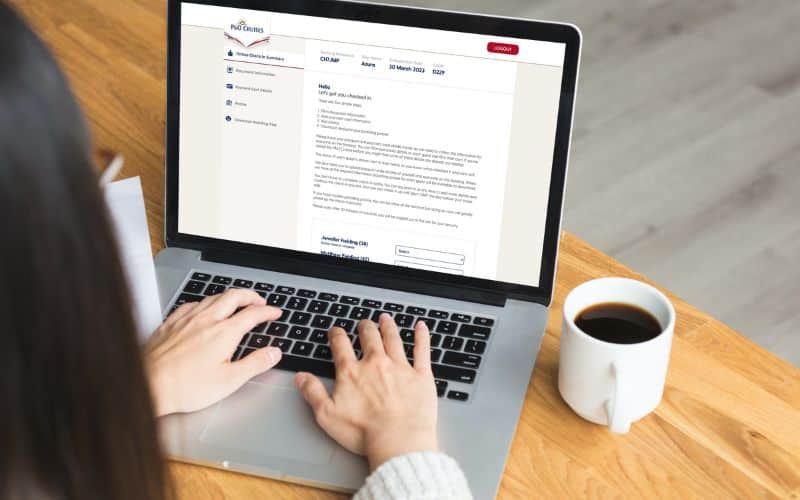 20. Book onboard activities and entertainment
Cruise ships offer a range of onboard activities and entertainment options, including shows, concerts, sports, and more. Oftentimes, these can be booked online before you board.
A few weeks before your cruise, take some time to review the options and book any activities or shows that interest you. This can ensure availability and save time once onboard, allowing you to relax and enjoy your trip.
21. Book speciality dining and drinks packages
If you plan to indulge in speciality dining or a drink package during your cruise, it's a good idea to book these in advance.
Speciality dining options often require reservations, and booking in advance can ensure availability and help you plan your meals and budget.
Similarly, if you plan to enjoy drinks or cocktails onboard, a drinks package can save money and provide peace of mind. It's often cheaper to book both of these before your cruise, rather than waiting until you get onboard.
If you're not sure whether the drinks package is worth if for your cruise, then check out my free drink package calculator that will work it out for you.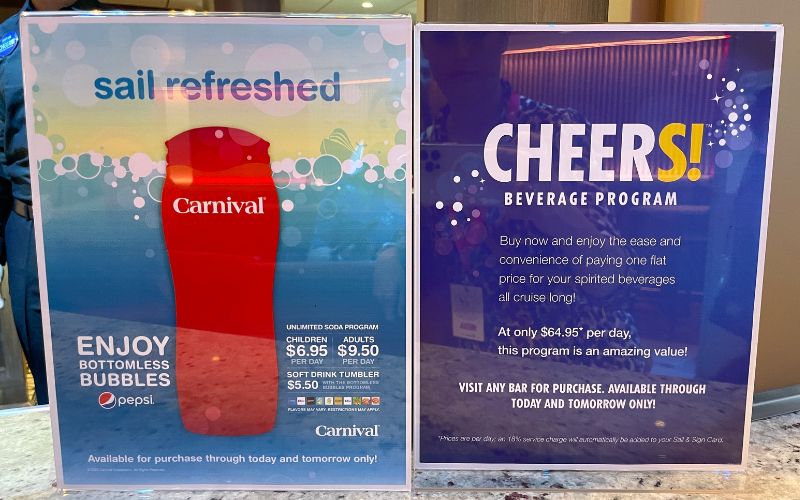 22. Register for the kids' club
If you're cruising with children, it's important to register them for the kids' club in advance. You want to make sure that your kids get a place so that they can meet new friends and have fun while onboard.
If you can't do this in advance don't worry, just head to the kids club as soon as you board the ship to put their names down.
23. Get foreign currency
If you plan to visit ports of call outside your home country, it's a good idea to get some foreign currency before you depart. This can make it easier to pay for meals, souvenirs, tips and other expenses while ashore.
You won't be able to use cash on the ship, as you'll pay for everything with your cruise card, but you will certainly need cash for ashore.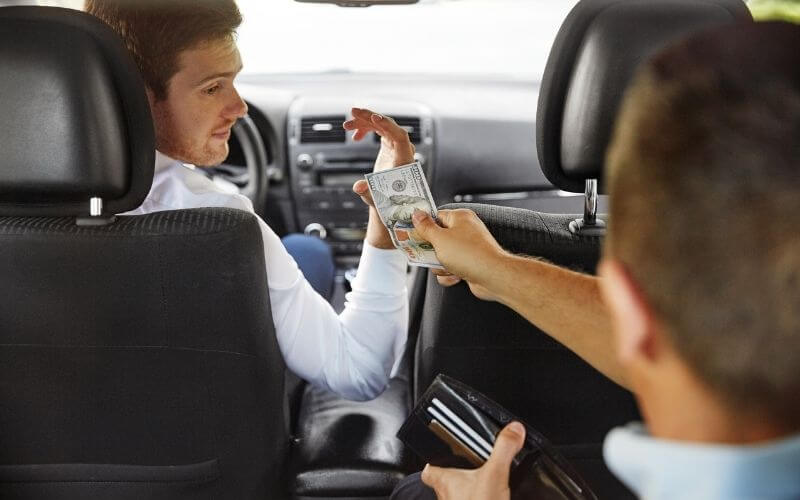 24. Print luggage labels
A few weeks before your cruise, make sure to print any luggage labels you may need. While some cruise lines send these to you in the post, most require you to print your own at home.
You can affix them to your luggage with tape, but savvy cruisers prefer to use lugagge tag holders because if it rains and your paper tags get wet, they will almost certainly come off, resulting in lost luggage.
25. Print boarding passes
Boarding passes are typically generated during online check-in. While you may be able to show them on your phone, it's wise to print a copy too just to be on the safe side. There's not always phone reception inside the cruise terminal, so I recommend printing your boarding passes and keeping them safe.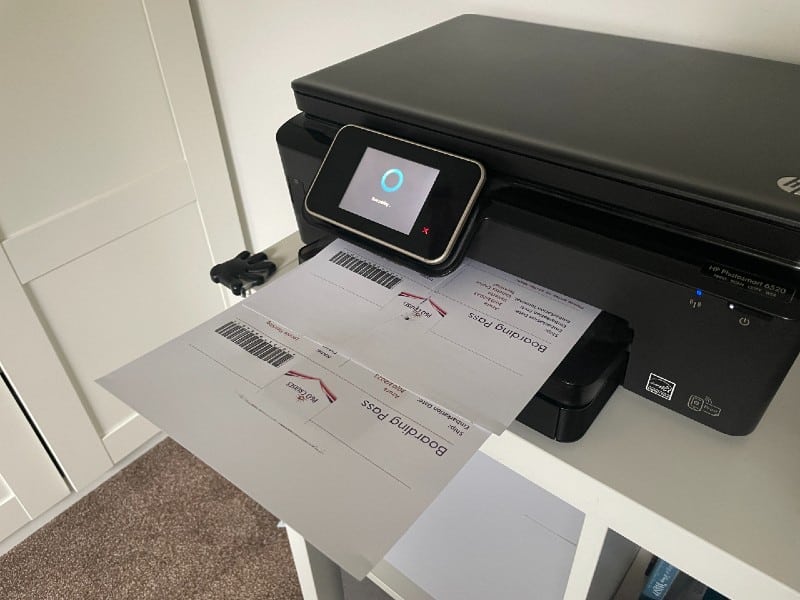 26. Print any other documents
In addition to printing your boarding passes and luggage tags, it's important to print any other important documents related to your cruise. This may include your itinerary, travel insurance policy, and any excursion or activity tickets you may have purchased in advance.
Having printed copies of these documents can serve as a backup in case you are unable to access them electronically while travelling.
27. Buy clothes and toiletries
A few weeks before your cruise, take some time to review your wardrobe and make sure you have all the clothes and toiletries you'll need for your trip.
Consider the weather and activities you'll be participating in, and make sure to pack accordingly. If you need to buy any new items, make sure to do so in advance to avoid any last-minute stress.
A Few Days Before Your Cruise
28. Notify your bank of travel plans
A few days before your cruise, it's a good idea to notify your bank of your travel plans. This can prevent any issues with your debit or credit card while travelling and ensure that your bank is aware of any unusual account activity.
Suggested read: Is The Carnival Credit Card Worth It?
29. Check the weather forecast
Checking the weather forecast a few days before your cruise can help you prepare for any weather-related events or activities (such as hurricanes!) during your trip.
It can also help you pack appropriately, making sure you have the right clothing for the conditions you may encounter. Be sure to check the weather in all of your port destinations, as weather conditions can vary widely from place to place.
This was the summer in Norway…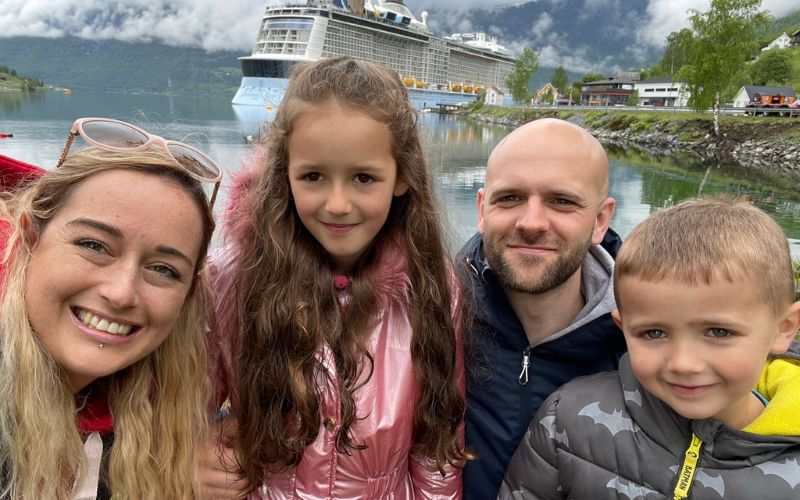 30. Pack your bags
Packing at least a few days before your cruise can help ensure that you have everything you need for your trip and avoid any last-minute stress if you need to go out and buy something.
Review your packing carefully to make sure you have all the essentials, including clothing, toiletries, and any necessary medications or travel accessories. Don't forget to leave some extra space in your luggage for souvenirs or other items you may pick up during your cruise.
Suggested read: 40 Best Cruise Packing Tips & Hacks
31. Send your itinerary to a relative
Sending your itinerary to a trusted relative or friend can provide peace of mind and help ensure your safety while travelling. Make sure to include your contact information, as well as the name and phone numbers of the ship and any hotels you may be staying at.
32. Fill in the health questionnaire
Many cruise lines require passengers to fill out a health questionnaire before boarding the ship. This is typically done a day or two before your cruise and may include questions about your health status, recent travel history, and any symptoms or illnesses you may have experienced.
It's important to be honest and thorough when filling out the questionnaire, as this can help prevent the spread of illness and ensure the safety of all passengers and crew members onboard.
But, use your common sense. If you had a hangover that made you vomit last weekend, then perhaps you don't need to include that if you know that it wasn't due to a stomach bug.
The Day Before Your Cruise
32. Take a covid test
Be sure to review the specific requirements and procedures regarding covid tests for your cruise. You may need to take a certain type of test or report the results in a certain way.
Even if your cruise doesn't require a covid test, it's a good idea to do one the day before your cruise as infections can spread quickly on a cruise ship and you'll want your fellow guests to be safe.
33. Put on your 'Out of Office'!
Finally! It's time to log off your work computer and head off on your long-awaited cruise!
Turn on your 'Out of Office' so that you won't be bothered by the thought of work emails while you're away. It's almost cruise day!
That's it!
Want a printable version of this checklist? You can grab one here…
Related Posts: