Where possible, everyone loves to save money on their cruise holiday. Cruises don't have to be expensive, but at the same time they are rarely cheap – and every pound or dollar you save is money you can put towards your next cruise.
Because you will want to cruise again. Trust me.
So, if you're hunting for a bargain, you might be wondering which is the cheapest month to sail. There's no single answer, but in this guide, I'll help you narrow it down.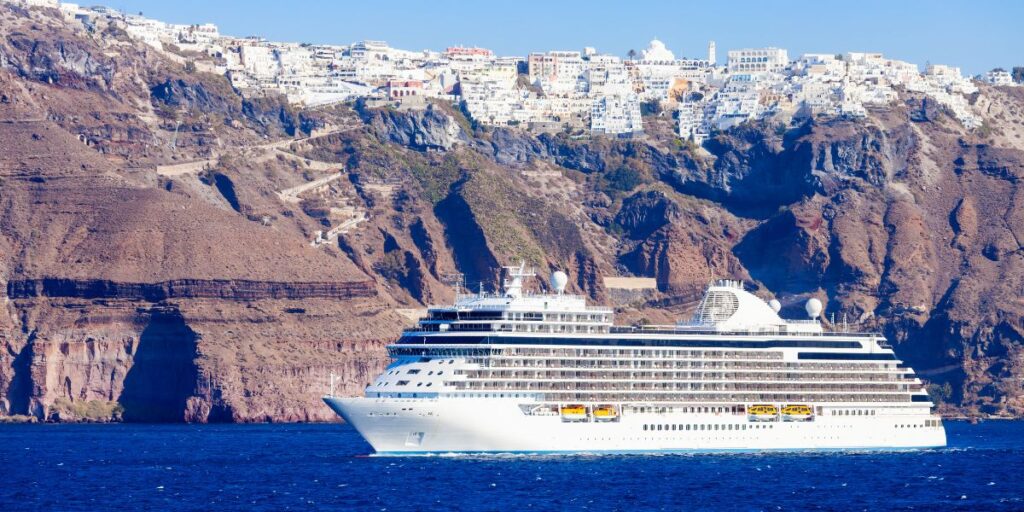 What is the cheapest month to go on a cruise ship?
The cheapest month to go on a cruise depends on where you're sailing. In the Caribbean, it's typically May or late September/early October, known as the shoulder season. For Europe, winter cruises are cheaper although Christmas can be expensive.
There are a number of different factors to consider when booking a cheap cruise, all of which can have an impact on the price. Unsurprisingly, the summer break tends to be the most expensive time.
Suggested read: 10 Reasons Why October is the Best Time to Cruise
Remember that you'll need to check school holiday times for countries relevant to your departure too – Caribbean cruises are more expensive during US school holidays, while European cruises are impacted by typical UK and European holidays.
It's not just about avoiding school holidays though – especially as many cruises aren't necessarily aimed at families. Other factors include the weather and just general demand levels.
For European cruises and some Asian cruises, that might mean booking a cruise when the weather isn't too warm. But this might also encourage you to save money by not booking a balcony stateroom since it might be too chilly to fully enjoy it.
For a Caribbean cruise, it's not so much the temperature, but 'bad weather' tends to refer to hurricane season.
It's not a risk – cruise ships are equipped with cutting-edge tech to make sure they can avoid hurricanes. But it might mean the seas are a bit more choppy, and it can also mean last-minute changes to your itinerary.
A Caribbean cruise during hurricane season isn't a definitive list of where you'll sail – call it 'Plan A' instead.
Read more: What Happens If There's A Hurricane During Your Cruise?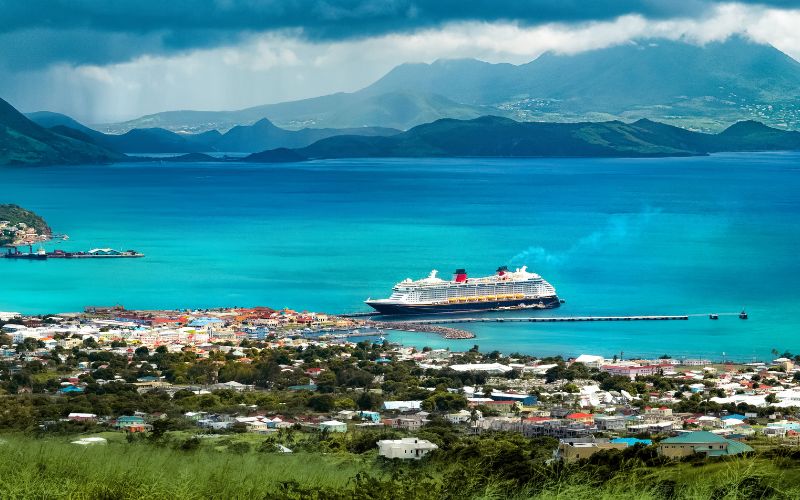 And it's not something you can pinpoint to whole months. European cruises are often cheapest in early December, when the weather can be quite cold and rainy, and demand is low because people are gearing up for the holiday season, rather than booking an actual holiday.
But if you were to look towards the end of December, demand can be a lot higher – and therefore so can prices – because people like to often get away and cruise at Christmas.
One other option is to look at Transatlantic cruises in the typical shoulder months of April and September/October when ships are relocated from the Caribbean to Europe or vice versa. If you aren't too bothered about your destination and just want a cheap cruise, you can often get great deals on these sailings.
Read more: How Long Is A Transatlantic Cruise?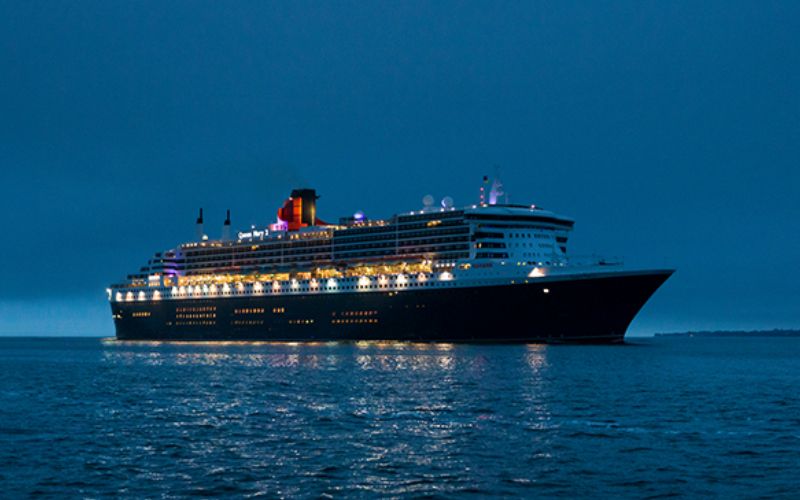 So in summary, there's no single month that is the cheapest, but instead if you want to be flexible with your sailing date and you want to save money, look for:
When school holidays are for the region you wish to sail from
What the weather is like, and how that might impact your cruise
Any other reasons demand may be low in that part of the world
These will help you find the cheapest times of the year to cruise.
The Cheapest Month To Cruise To The Caribbean
The cheapest months to cruise to the Caribbean are May, September and October. The peak season for the Caribbean is December to April when it is driest – cheaper months tend to experience more rainfall and the risk of hurricanes causing changes to itineraries.
With a cheap Caribbean cruise, you need to expect that your itinerary may change while you are at sea, and there can even be some rare occasions where you may be delayed getting back into port. It's important that you have robust travel insurance to cover any lost money for missed connections or flight changes.
The Caribbean is a good choice for cheap cruises because it's also where you'll find a lot of the older cruise ships still sailing, which will have cheaper fares.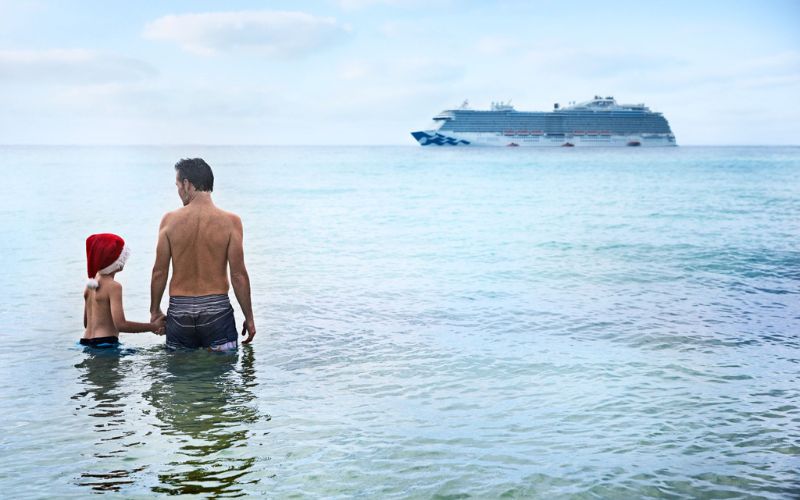 The Cheapest Month To Cruise To Alaska
The cheapest months to cruise to Alaska are April, right at the start of the season, and September at the end. Schools are still in session and the weather is a little bit colder and can be more unpredictable than during the summer months.
Of course in Alaska, this is less of an issue – it's not like a cruise from May to September is going to be the warmest anyway, and you can still get rainy days quite frequently. So the 'disadvantages' that come with booking a cheaper month aren't that much of a downside.
Alaskan shore excursions are often quite expensive, due to the nature of the tours you'll likely be taking, so saving money by booking during the shoulder season is advisable if you can.
Suggested read: Guide to Alaska Cruise Ports (With Map)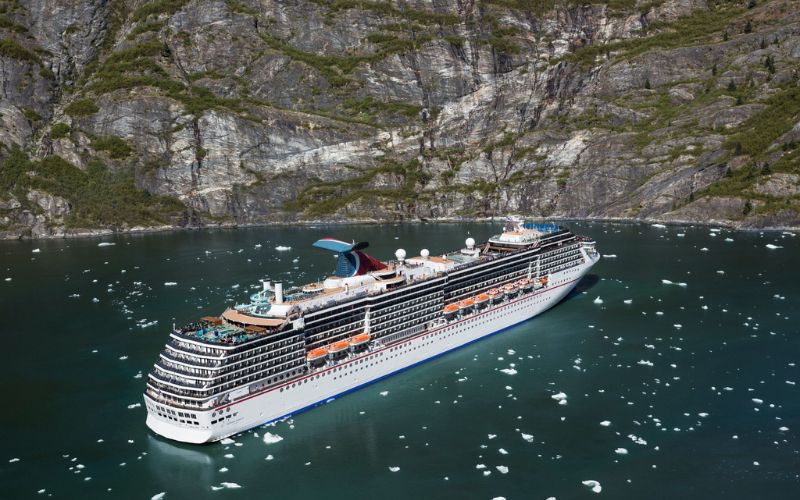 The Cheapest Month To Cruise To Hawaii
The cheapest months to cruise to Hawaii are from November to early December. This is when the weather is a little cooler, there's a little more rainfall, and the crowds are at their lowest.
Hawaii is dry and hot during the summer months, and in April, May, September and October it tends to balance the heat with some more refreshing showers. So the cheapest months to cruise to Hawaii are outside of these during the winter – November to March – but not during the holiday season.
However because fares are lower, a lot of Americans will book from mid-December through to March to escape their own winter chill, and that can bump prices up a little with increased demand. That's why November and early December are the best choices.
When booking a cruise to Hawaii, you should consider whether you'll fly to Hawaii or start your cruise from another US Coast or Canada. As Hawaii is so remote, cruises to Hawaii can be quite long, so this can make them expensive.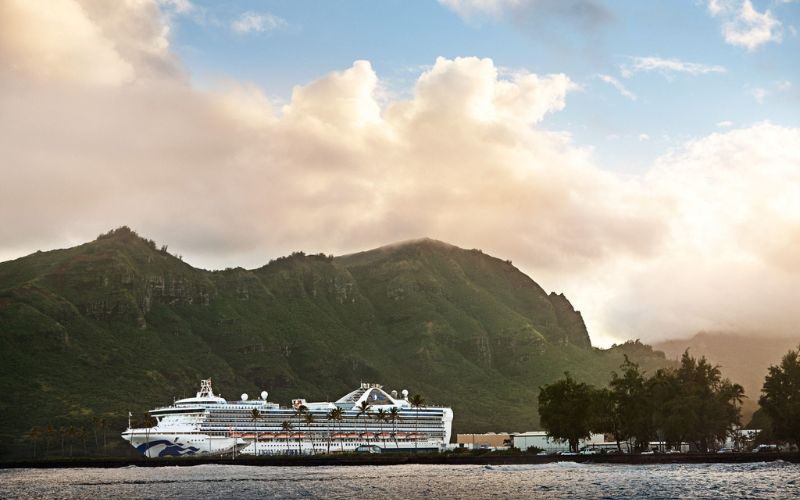 The Cheapest Month To Cruise In Europe
While your sailing options may be very limited, as many ships have crossed the Atlantic to sail in warmer winter waters, the cheapest months to cruise in Europe are November, early December, January and February. For a wider choice of ships, choose April or September.
Many cruise lines will relocate their ships from Europe to the Caribbean over the winter months, because there's a much bigger market over there to make the most of the warm weather.
There are some limited options in Europe for the winter, but expect chilly weather and choppy seas, especially if you cruise through the Bay of Biscay at this time – this is not the time to cruise in this area if you suffer from seasickness.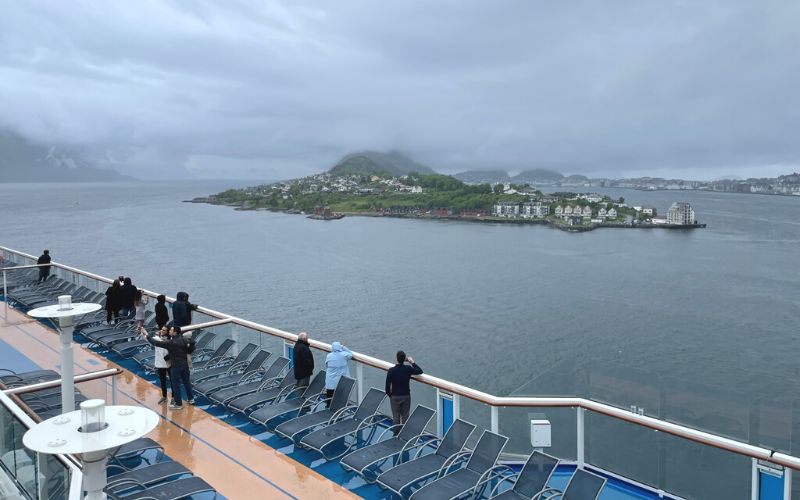 The Cheapest Month To Cruise Around Australia
The cheapest month to cruise around Australia tends to be May. This is the winter season for the southern hemisphere, and it's also when Australian schools tend to be in session, along with most UK and US schools at this time too. June and August are other good choices.
Expect the weather to be a little colder – it'd be the same as booking a US or European cruise in around September/October time. But the crowds should be much lower too, as the peak cruise season for Australia tends to run from December to April.
Definitely avoid the Christmas season, as that's usually the most expensive – schools are on holiday and the weather is at its best.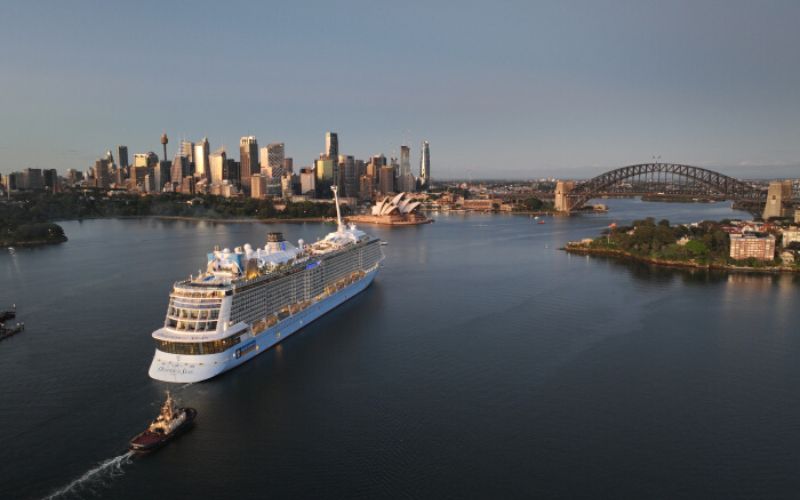 The Cheapest Month To Take A Disney Cruise
While it will depend on the ship and location, the cheapest month to book a Disney cruise tends to be February, when most schools are back in session. It's the best time if you have kids younger than school age, or you're willing to take them out of school for their cruise.
As a guide, Disney (including cruises and land holidays) tends to bump up their fares for special occasions. And so booking a cruise in November and December tends to mean you'll get a special Christmas-themed sailing. And it's the same with late September and October, which are fun-packed Halloween cruises.
A February cruise is out of season and doesn't have a special theme to make the cruises cost more. But bear in mind if you're travelling from Europe, it may be more expensive as ships are more likely to be in the Caribbean at this time, so you'll need flights too.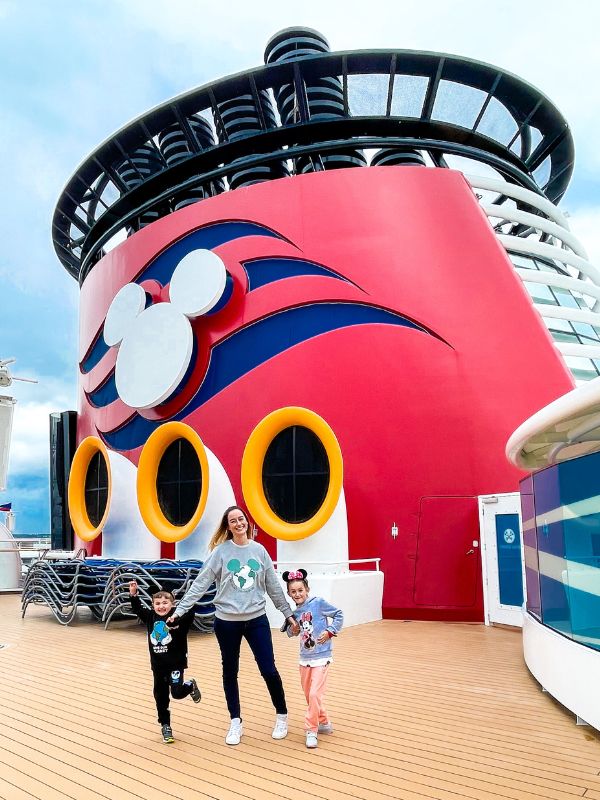 The Cheapest Month To Take A Carnival Cruise
The cheapest month for a Carnival cruise depends on your destination. Most ships are based around the Caribbean, Bahamas and Mexico, especially in winter, and the cheapest cruises are in low-demand February or late April as the shoulder season.
For Carnival cruises in Europe, early September tends to be the cheapest time to sail as you'll benefit from the school holidays having ended. But you'll pay a lot more than you would in the Caribbean – around $850 for an Inside stateroom for 9 days compared to $350 for an off-season Inside stateroom in the Caribbean.
The best value cruises are often transatlantic cruises. While not the cheapest, they tend to cost around $750-850 per person for a two-week cruise in an Inside stateroom.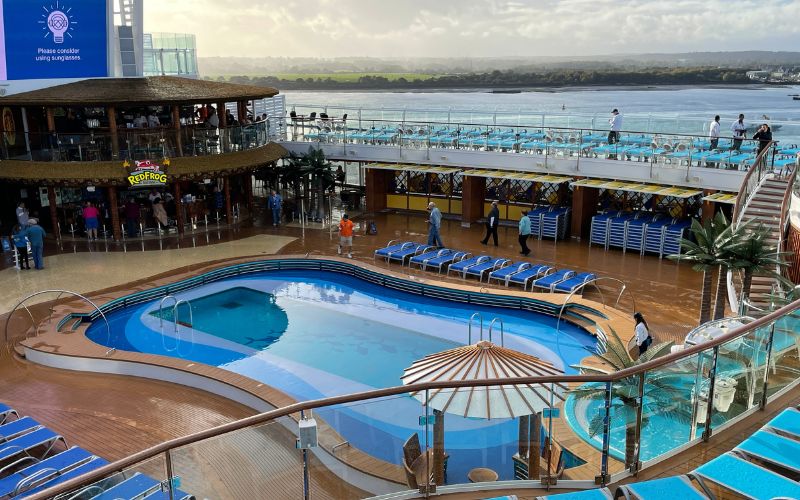 The Cheapest Month To Take A Royal Caribbean Cruise
The cheapest month to take a Royal Caribbean cruise in the Caribbean is October, when hurricane season will cause increased rainfall and potential itinerary changes. The cheapest Royal Caribbean cruises in Europe tend to occur in May, outside of school holidays.
With Royal Caribbean, and similarly with Carnival, the ship matters more than the destination. There are many older, smaller ships in their respective fleets which have nowhere near the number of features or dining options – and these will be much cheaper than the newest ships.
So if you're happy on an older ship and you find a sailing during one of these cheaper months, you could get a cruise at a fantastic price.
Read more: Royal Caribbean Ships Listed By Age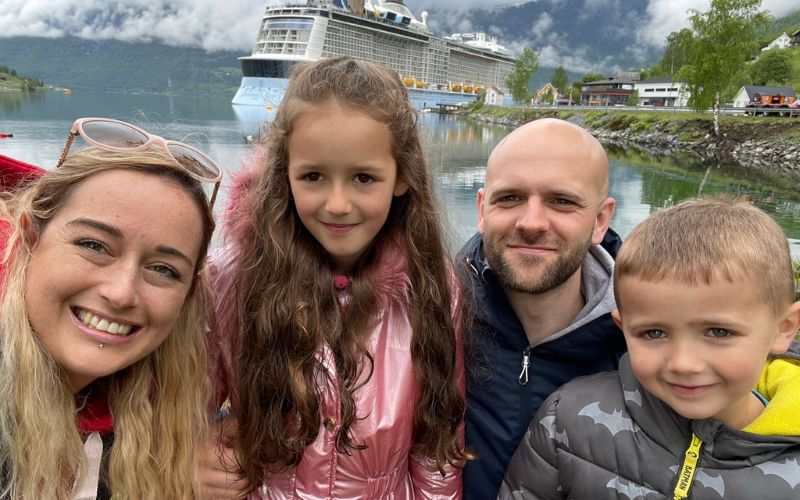 The Bottom Line
Deal-hunting is always a good idea when trying to book a cruise, but don't let it compromise your holiday. If you love the idea of a balcony stateroom, don't try to book a cruise when it'll be cold and rainy, or you won't make the most of it.
But if you're someone who doesn't mind the cold or the rain and you just want the cheapest cruises possible, and you're able to be flexible on your chosen dates, then these tips will hopefully help you save and afford even more cruises in future.
Related Posts: