A cruise can be one of the most romantic getaways there is. After all, that's why honeymooners love them!
From the soft sandy beaches of the Caribbean to the historic architecture of Europe to the jaw-dropping natural scenery of Alaska and Norway, when it comes to romantic cruises, there's something for everyone.
And, if you're thinking of popping the question on your couples cruise, some of these destinations have ideal spots for marriage proposals!
To help you choose the best destinations for your next cruise, I've collaborated with travel bloggers from all over the world, asking what they would recommend as the best cruise destination for couples…
The World's Most Romantic Cruise Destinations
Dubrovnik, Croatia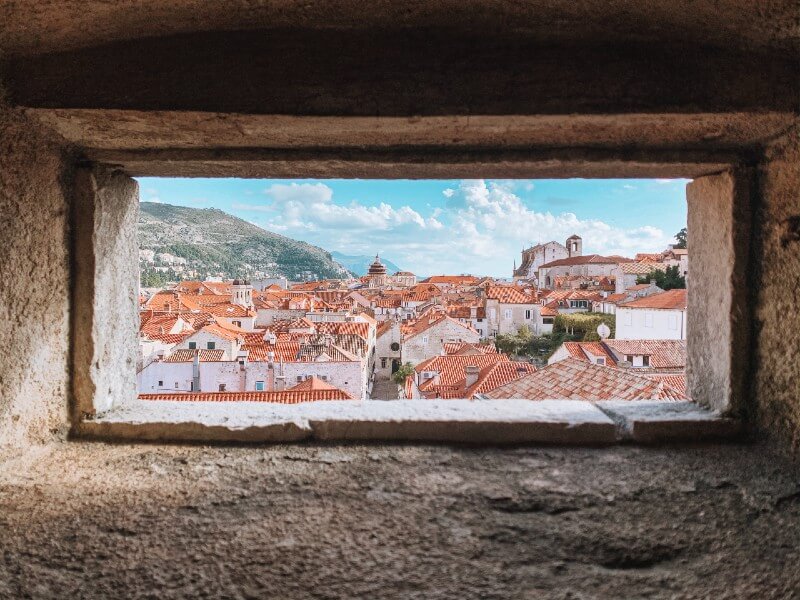 Dubrovnik is a stunning medieval town situated at the southern tip of Croatia. Commonly referred to as the "Pearl of the Adriatic", Dubrovnik's monumental city walls and historic architecture make it a romantic place for couples to explore.
The Old Town simply oozes romance. Couples will enjoy wandering through the narrow corridors that zigzag throughout the city connecting dazzling Italian-style piazzas and leading to ancient palaces.
After exploring the impressive city walls from the ground level, couples can also enjoy romantic views from atop the famous fortification system. Strolling along the walls with your partner is an absolutely incredible experience you will not soon forget.
Once you've worked up an appetite from sightseeing, enjoy dinner at one of the loveliest restaurants in town, Nautika. Nestled just between the walls of Dubrovnik and Lovrijenac Fort, this is the perfect spot to watch the castle walls light up as the sun begins to set.
The Old Town isn't all there is to explore while visiting Dubrovnik on a cruise. There are plenty of gorgeous beaches in the area, while nearby Lokrum Island beckons nature lovers and adventurers.
A kayak tour from Dubrovnik to Lokrum Island makes for an exciting date as you and your partner paddle through the crystal waters of the Adriatic Sea and marvel at the rocky coastline and spectacular views of Dubrovnik.
By Olivia from InspiredByCroatia.com
Alaska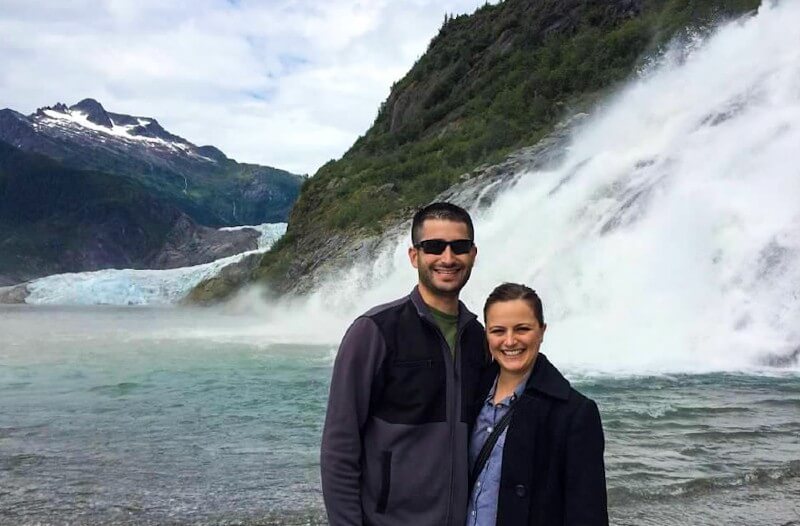 I had never been on a cruise before when I first met my husband. He, on the other hand, had been on one almost every other year for most of his life. Once I finally went though, I was hooked.
After having been on an Alaska vacation before, I knew I wanted to go back and explore more. The parts I didn't get to see the first time around. So, we booked a 7-Day Princess Cruise aboard the Crown Princess for an Alaskan Cruise round-trip from Seattle with stops at Juneau, Skagway, Ketchikan, Victoria, and a scenic ride past Glacier Bay.
This Alaska cruise was my first with Princess Cruises. Overall, the cruise ship and cruise line itself felt more geared to adults and couples. It had a much slower pace aboard. While there are activities for kids, that isn't the focus of this ship and so there were overall less families aboard.
There is so much to explore in Alaska, and each destination affords you so many excursion options to enjoy together as a couple. But to be honest, the most romantic part of the cruise was just looking out at the beautiful scenery as we cruised to each destination. Every moment is a picture opportunity with Alaska as the backdrop.
By Dr. Rachel from TheRxForTravel.com
Suggested read: Guide to Alaska Cruise Ports (With Map)
Nile River Cruise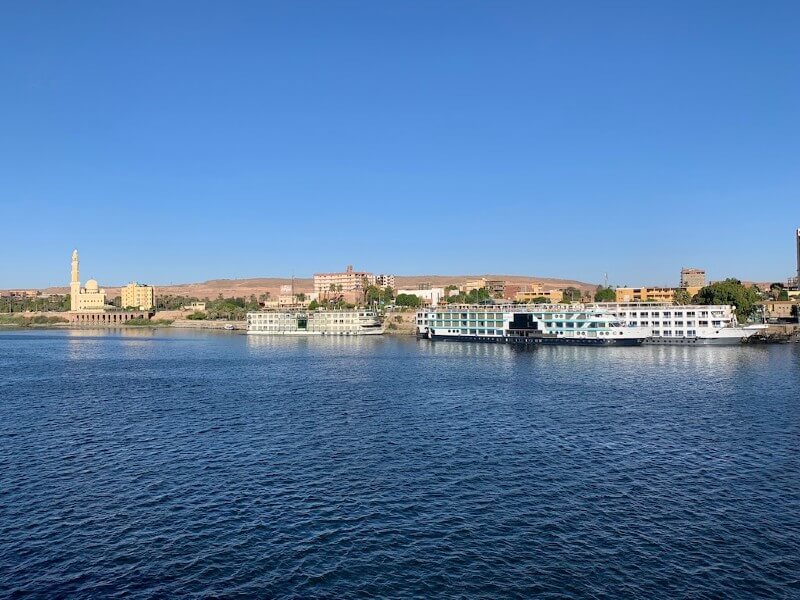 The incredible Nile River is the longest river and one of the mightiest rivers in the world. Undeniably, the Nile River in Egypt is one of the best cruise destinations in the world.
The Nile flows through eleven African countries. But it is most associated with Egypt thanks to ancient Egypt. The Nile was of huge significance to ancient Egyptians. However, today visiting Egypt and cruising the Nile river is one of the most memorable trips to take.
A 4-day Nile cruise from Aswan to Luxor in Egypt is a must-have experience in a lifetime. The Nile sail starts in Aswan, stops several times along the Nile, and finishes in the marvelous city of Luxor. During the stopovers along the Nile, the cruise passengers can see some of the most famous ancient Egyptian sites and temples: Kom Ombo Temple, Edfu Temple, Medinet Habu, Luxor temple, Karnak temple, Colossi of Memnon, Temple of Hatshepsut, and the Valley of the Kings.
Cruising the mighty Nile and visiting ancient Egyptian temples is one of the best things to do in Egypt, especially for couples who seek romance accompanied by an abundance of incredible ancient history. Cruising the Nile is the most romantic and the most chill way to see the most spectacular sites of Ancient Egypt.
But, if you would like some extra romance with a dash of adventure, book a sunrise hot air balloon ride over the Valley of the Kings when you reach Luxor by cruise! Longlasting memories of Egypt await you!
By Milijana from WorldTravelConnector.com
Kotor, Montenegro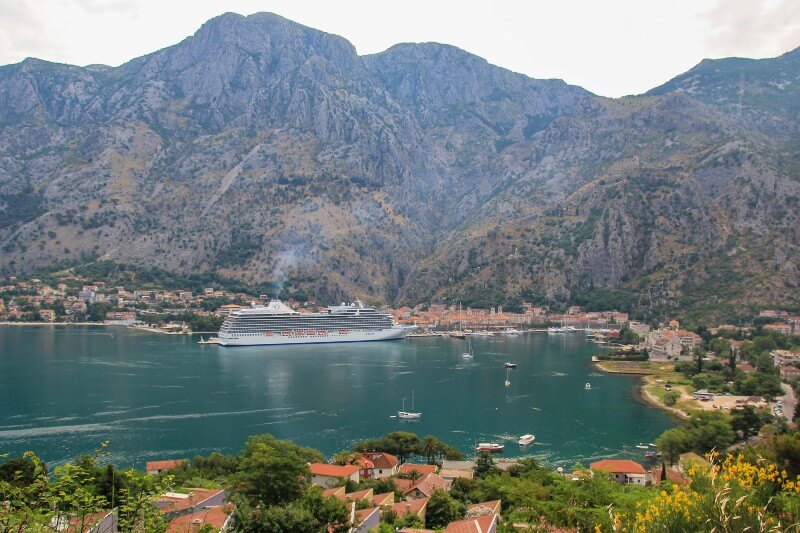 A really beautiful destination that you can also discover during a romantic Mediterranean cruise is Kotor in Montenegro. During a visit, the world-famous Bay of Kotor with its numerous romantic squares and, of course, the Old Town of Kotor await you. Already the entry with the ship is an experience that you should not miss in any case.
During a visit to Kotor, you can really experience a lot and there is also a lot of beauty waiting for couples. The highlight, however, is the historic old town of Koto, which together with the 30-kilometer-long Bay of Kotor is on the UNESCO World Heritage List. In the city center, you can explore a veritable maze of stone alleys and numerous Romanesque squares that invite you to enjoy and linger. You can explore these on your own, and you don't need to book an expensive excursion.
The view from the ruins of the castle, which towers over the town, is also wonderful and you can climb it on foot. At the top, you can enjoy the most beautiful panorama of the Fiord!
If you haven't had enough yet, you should also explore the small coastal towns in the area. An absolute must is a boat trip to Perast and the island "Our Lady of the Rocks".
By Martina from PlacesofJuma.com
Aruba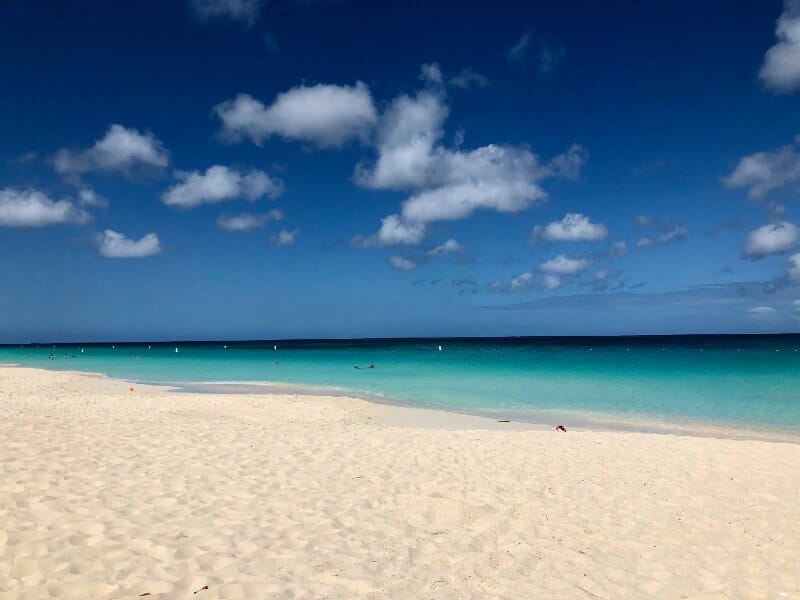 One of the best cruise destinations for couples is the stunning island of Aruba. I've visited Aruba several times, with my most recent trip being on a cruise with Holland America Line on the Zaandam.
Known as "One Happy Island," there are so many fun things to do in Aruba for couples who are looking to explore, relax, and have fun.
If you're looking to relax on the beach, there are plenty of beautiful beaches to choose from. Aruba's beaches are known for having powdery white sand and crystal clear turquoise sea water.
Some of the most pristine and postcard-worthy beaches are Baby Beach, Eagle Beach, Palm Beach, Arashi Beach, Hadicurari Beach, and Malmok Beach.
These beaches are especially gorgeous and romantic during sunset. If you're an adventurous couple, there are many water activities such as parasailing, jet-skiing, kite surfing, snorkeling, and more.
Aruba also has plenty of natural beauty to offer. Aside from the beaches, there are beautiful sights of red rocks, natural salt lakes, and tropical flora and fauna. Aruba is also home to Arikok National Park which is worth exploring. Rent an ATV or buggy and set off to explore the lesser-known parts of the island with your love.
In addition, there are plenty of casinos and nightlife options if you and your partner are wanting a fun night out on the town. There are several beachfront lounges and clubs where you can sip on cocktails with your partner.
Other romantic things to do in Aruba are going on a sunset sailboat cruise, having a sunset beachfront dinner, exploring the Butterfly Farm, and getting pampered at the spa.
By Disha from DishaDiscovers.com
Montego Bay, Jamaica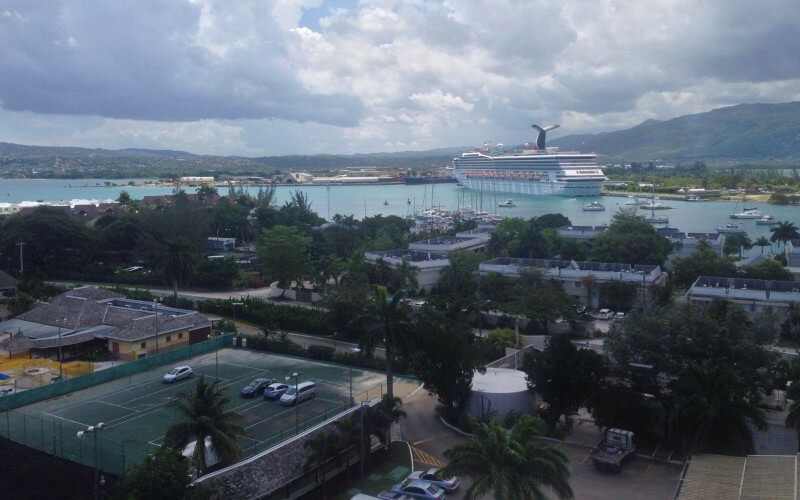 Montego Bay is one of the best cruise ports in Jamaica and is a great place to visit with a loved one. The unique island paradise of Jamaica accommodates its visitors in a way that lets couples experience the island even in the shortest time.
It's no secret that Jamaica is known for its sun, sand, and super chilled reggae music.
We sailed with Royal Caribbean and docking at Montego Bay allowed us to arrive close to the infamous Hip Strip which is within a 10-minute drive from the port. From there you can take on a romantic walk along the seafront and connect with attractions such as Doctors cove beach and even the Fantasy Craft Market, a place where you can purchase wood sculptured ordainments and other handmade crafts unique to the island, and more.
There are numerous entertainment venues such as Margaritaville which serves one of the best rum punches this side of the island. Also, along the hip strip, you'll find a selection of exclusive shops which are great for picking up souvenirs and all things Jamaican.
All in all Montego Bay offers a once-in-a-lifetime opportunity to get aquatinted with Jamaica's west coast and take advantage of the best bits of the Jamaican culture without needing to step out of the comfort of the tourist areas.
By Daniel from LayerCulture.com
Mallorca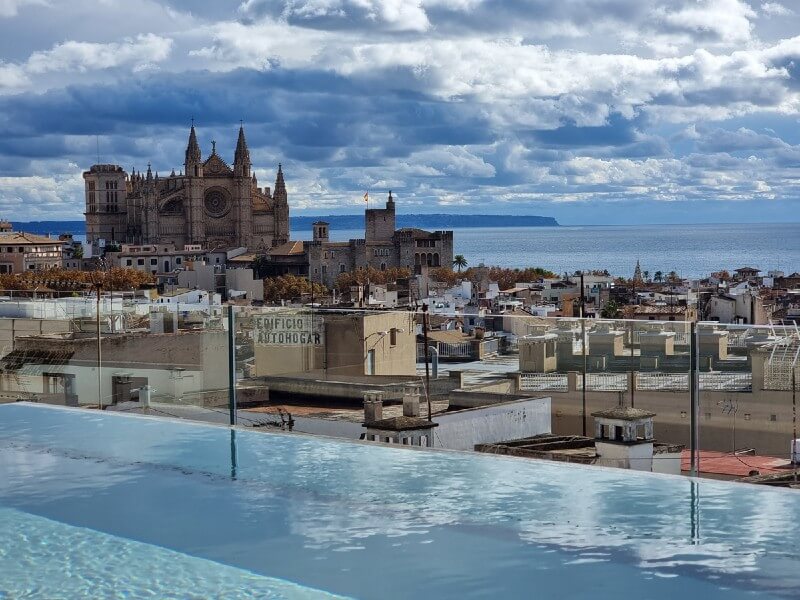 Palma de Mallorca is a very popular port of call in the Mediterranean. The capital of the Balearic Islands, Palma de Mallorca, is a great destination to see in a short time because it is quite compact and has a charming old town.
As you approach the city, from the harbour, you will see the imposable Cathedral of Mallorca dominating the skyline. Also known locally as "La Seu", the Cathedral is one of the most famous touristic attractions in town. The interior is different from any Cathedral you have seen before, because of the modernist mural inside the Chapel of St Pere.
There are plenty of romantic things to do on a day trip to Palma de Mallorca. For a unique experience, have an intimate lunch at Can Cera, a luxurious adult-only boutique hotel. Another great place to visit in Palma, for a drink with a view over the old town and the Cathedral, is the rooftop bar from Hotel Nakar, which also features an infinity pool. Both of the hotels allow outside guests.
Another great activity to do in Palma is visiting the Arab baths, followed by a visit to the Hammam Al Andalus, where you can enjoy a romantic spa treatment in an oriental surrounding.
By Joanna from TheWorldInMyPocket.co.uk
Valetta, Malta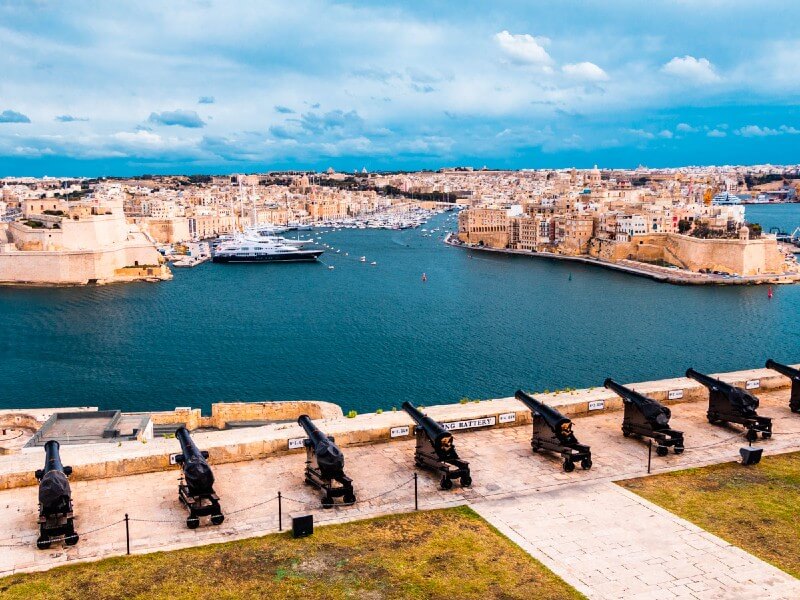 Malta is a small island country in the Mediterranean Sea, famous for exotic beaches, warm climate, historic places and delicious food. Undoubtedly, it's one of the best cruise destinations for couples in Europe. There are plenty of cultural and historical things to see in Malta.
Cruise ships dock at the harbour in Valletta – a UNESCO World Heritage site and the capital city of Malta.
Wander around the winding streets of Valletta and capture a lovely couple photo by the colourful Maltese balcony. A visit to St John's Co-Cathedral is an absolute must in the city. Founded in the 16th century, the incredibly ornated interior of the cathedral is one of the best examples of Baroque architecture in Europe. Admire the breathtaking panoramic view from the Upper Barrakka Gardens.
Make your way to the Valletta Waterfront. You will find many restaurants and pubs along the promenade. Enjoy a romantic dinner with some delicious traditional Maltese food and drink. Also, you will get a stunning view of the Grand Harbour from there.
Explore the atmospheric Mdina, known as the silent city. Spending a beach day would also be one of the fun activities to do as a couple in Malta. Head towards Blue Lagoon on Comino Island or the Golden Sand Bay on the mainland – both the beaches are fantastic spots for taking a swim or simply soaking the sun lying on the beach. We would recommend booking a cruise holiday with the Norwegian Cruise Line to visit Malta on their Mediterranean cruises.
By Moumita from ChasingTheLongRoad.com
Rhine River Cruise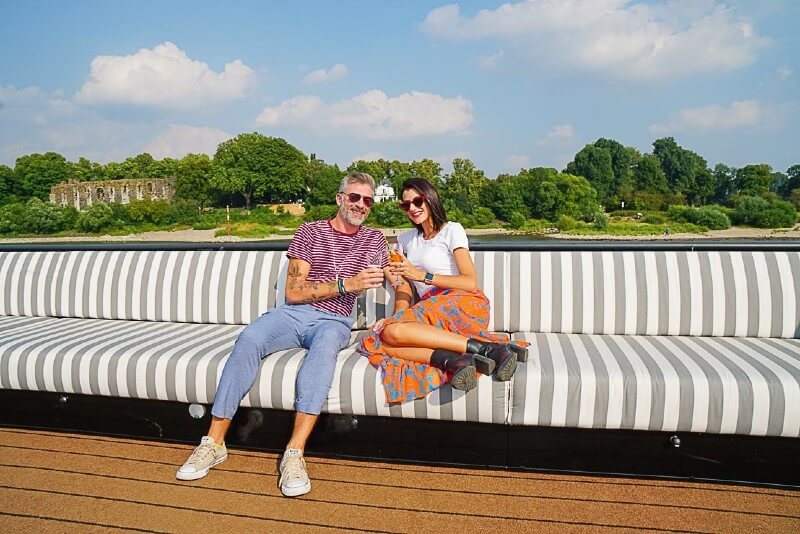 River cruises can be romantic, intimist and unique. My husband and I went on the Rolling on The Rhine River Cruise, which sailed from Frankfurt in Germany to Amsterdam in The Netherlands.
It was seven incredible days cruising through the Rhine, one of the most important rivers in central Europe. The itinerary was Frankfurt, Rüdesheim, Koblenz, Bonn, Cologne, Dusseldorf, Haarlem, and Amsterdam – ideal for ticking off cities from our Germany Bucket List!
The ship sails mainly in the afternoon and nighttime, so we woke up at a new destination every day. Unlike the traditional European river cruises, this one was made for young adults, with many outdoor activities, city tours, onboard experiences, delicious food, incredible drink, and fun. Plus, it's a medium-size ship, so you get to know the crew and other passengers.
Some of our favorite outdoor activities were hiking through the vineyards in the charming city of Rüdesheim, a 24km bike ride along the Rhine River with a stop for beer tasting, and a bike tour in Frankfurt. Also, the yoga and stretching sessions early in the morning on the cruise deck were great to start the day full of energy.
Ok, those are not super romantic things to do, I know. But if you are an active couple, like us, you will enjoy every second of it.
On the romantic side, there were cocktail classes, wine and painting sessions, castle spotting from the boat deck while we cruised through one of the most beautiful parts of the Rhine River, and live jazz music during sunset sailing. It was pure magic!
There were big sofas and cocoons on the top deck where you could snuggle to watch the moon rise and drink wine under the stars.
The ship itself was very sexy. The A was black on the outside and super comfy, modern, and well decorated on the inside. The staterooms were gorgeous too. We stayed in a lovely suite with two little balconies with incredible river views. The bed was huge, the bathroom was like a 5-star hotel, and the sitting area had a minibar, coffee machine, table and chairs. The red walls and details added a dash of romance to the room.
It was a seven-day cruise, but we wish we could have stayed more. The cruise price included 3 meals daily with soft drinks, and you can add an alcoholic beverage packed on top of it. Most of the tours and activities are included too, but there is a special experience every day that you must book in advance and pay separated if you fancy doing it. All the details you can find on our Rhine river cruise review.
The Rolling on the Rhine River is from U River Cruises, and the itinerary can be done from Frankfurt to Amsterdam or the other way around. The stops might change due to winter or Christmas festivities, which can be even more romantic.
By Natalie from LoveandRoad.com
Havana, Cuba
If you're looking for a unique and unforgettable Caribbean cruise destination, Havana, Cuba certainly will top your list. Cruise ships dock in Havana's port, conveniently located at the heart of Old Havana, meaning you'll be just steps away from the enigmatic center of this historic city.
Couples will enjoy exploring Old Havana together, including its countless art galleries, cafes, and restaurants. You'll definitely want to rent a vintage convertible to discover all the city has to offer in style – you'll probably see some brides riding in convertibles along the Malecón sea wall, a Cuban tradition.
Make sure you visit the other side of the port as well, near the Cristo de la Habana, for the most incredible city views. Finish off the day enjoying a mojito or a Cuba libre with a sunset view of El Morro – the Spanish fortress at the entrance to the port – and the ocean at the Iberostar Grand Packard's bar and pool deck.
All visitors to Cuba need a Cuban tourist visa, so make sure you investigate how to get yours before landing in Havana. Most cruise lines will include the cost of this visa, usually between $20-100 USD, in the cost of your ticket, but you'll want to verify this detail beforehand.
By Carley from HomeToHavana.com
NEW DEALS JUST RELEASED!
Don't miss these hot cruise offers…
Norwegian Fjords
If you're looking for a romantic experience on a cruise you must definitely embark on a ship headed to the Norway Fjords. My partner and I took one onboard Azura with P&O Cruises.
This cruise offers amazing views and breathtaking landscapes you can admire with your loved one. In particular, if you're on deck just before the sun rises or sets on the Fjords you will be able to see an unforgettable show. Because of the cold weather in the morning and evening, we liked to grab a couple of blankets, a hot cup of tea and sit on deck chairs and watch the sun sprout from the towering Fjords or disappear behind them.
Another thing you can do on the ship is to have a meal in one of the fantastic restaurants of the ship when it is leaving the dock. We had an incredible dinner at the Epicurean restaurant located at the stern with a large bay window which allowed us to observe the cruise ship leaving the port and offered a great view of the town and its surrounding. Plus, being sunset time everything was coloured with red, orange, and yellow shades and it was simply astonishing!
Moreover, you can participate in excursions to old millennia glaciers, huge waterfalls, crystal clear lakes, and endless green fields. Literally, any corner of this country is incredible and will give you a great chance to create a romantic atmosphere. Get ready to be stunned by Norway's Fjords!
By Francesca from TravelHealLove.com
Auckland, New Zealand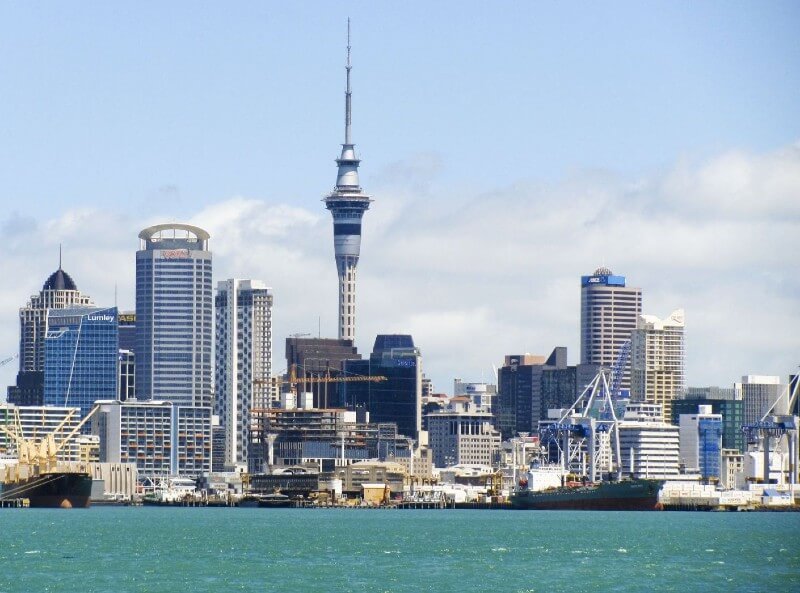 One of the best cruise destinations for couples is the wonderful city of Auckland, New Zealand. As a gateway for the rest of the country, Auckland is a wonderful destination on its own.
Auckland is nestled comfortably with Manukau Harbor to the west and Waitemata Harbor to the east. Nicknamed the "City of Sails" because of the hundreds of sailboats that dot the water throughout the year.
Couples will be captivated by the variety of things to do in Auckland. From relaxing at the beach to getting a birds-eye view at the Sky Tower, it's almost impossible to be bored here. Adrenaline junkies can even walk the exterior or base jump from the top of the Sky Tower. There's also a variety of museums in Auckland for history lovers including the Auckland War Memorial Museum and the Huia Settlers Museum.
New Zealand has refreshing and crisp wines, with Auckland being in the heart of one of the most famous wine regions. Take a fine wine tour to learn about the history, unique techniques, and local products. I was able to organize this during our trip with Celebrity Cruises which included transportation from the port.
Early risers can get a breathtaking sunrise at Takapuna beach while those that like to sleep in can still enjoy a wonderful sunset at Mount Hobson.
No matter what you decide to do in Auckland, you won't be disappointed.
By Pamela from DirectionallyChallengedTraveler.com
St. Barts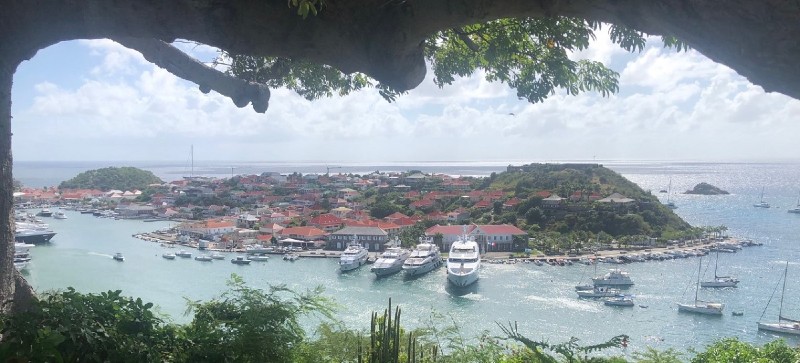 Looking for a romantic cruise destination in the Caribbean? Look no further than the glittering isle of Saint Barthélemy. Although English is widely spoken, French is the official language of St. Barts. Isn't everything just a bit more romantic when spoken in French?
St. Barts is a gorgeous island renowned as a favorite destination of the rich and famous. Marvel at the array of luxury yachts as you head into the port of Gustavia. You just might find yourself rubbing elbows with a celebrity while browsing the high-end boutiques or enjoying the fine cuisine of St. Barts!
Spend some time on the water on a luxury catamaran — enjoy a day of sightseeing and snorkeling, or choose a romantic sunset cruise complete with champagne.
Prefer a picnic for two on a beach? The tropical climate of St. Barts means that every day is a perfect beach day, and Shell Beach is the perfect location for a sunset picnic. Visit a little market and pick up a baguette, some cheese, and whatever else strikes your fancy and enjoy an alfresco meal with views that can't be beaten.
The cruise port of Gustavia is charming and very easy to explore on foot. Take a scenic walking tour and enjoy some million-dollar views of St. Barts and the sparkling azure waters of the Caribbean.
St. Barts was visited aboard the Crystal Symphony, and many other cruise lines include this fantastic island as a cruise destination.
Contributed by Lisa of WavesandCobblestones.com
South Pacific Islands
Are you searching for romantic cruise destinations for couples, then look no further than a cruise through the Islands of the South Pacific.
Cruising with P&O Cruises Australia, you can depart from Brisbane, The Queensland capital on the east coast of Australia. Cruises can vary between 7 to 10 days, but generally visit islands like New Caledonia, Isle of Pines, and Vanuatu.
Each island differs on what you can do but essentially revolves around the fantastic-looking beaches and isolated swimming locations. Any couple will enjoy a holiday with magical, crystal blue water and palm tree-lined beaches. Consequently, it will have you and your special someone quietly lazing the days away together.
Aboard the ship, you have the opportunity to watch a sunset every night, in each other arms, and then celebrate "date night" at the restaurant. What's even better is you're making memories, connecting, and indulging in activities you wouldn't normally do at home.
Most cruise ships will have an adult's only section, which tends to be less rowdy than other areas on the ship. This is where you can relax on the sun lounges or soak in a bubble spa bath with champagne. Did you know there is room service? Why not spend a few mornings with breakfast in bed and break away from your regular routine.
Everything is done for you, and you should take advantage of a South Pacific Island location.
By Chris from AquariusTraveller.com
San Juan, Puerto Rico
San Juan, Puerto Rico's vibrant capital city, is a fun cruise port in the Caribbean. With lots of great beaches, a lively Old Town, and natural wonders to explore, the port is attractive to many types of travelers.
Couples will love strolling Old San Juan. The cobbled alleys are lined with colorful facades, the perfect backdrop for romantic photos. Browse the many souvenir shops for one-of-a-kind gifts, and savor the lively ambience as you walk.
Puerto Rico is famous for its food, and San Juan is the perfect place to sample the cuisine, whether you choose a small cafe in the old town or you opt for a fine dining place in the resort areas of the capital. A food tour is also a great choice.
Have a pina colada in the place it was invented, or try other rum-infused cocktails: Puerto Rico is known for its rum. Bars in Old San Juan are lively all the way from late afternoon into the night.
Active couples will want to explore El Yunque National Forest or join a kayak tour of a bioluminescent bay. Most cruise lines offer excursions that cover these spots. If you enjoy beach strolls, Isla Verde Beach is stunning!
By Dhara from NotAboutTheMiles.com
Greece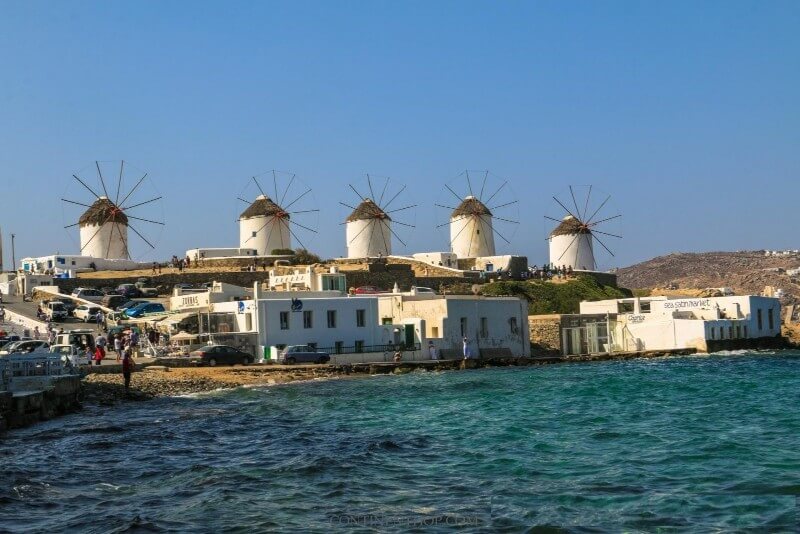 The Mediterranean is one of the best places to go on a cruise as the temperatures are perfect from Spring to Autumn. There are numerous ports of call in the Mediterranean such as Spain, Croatia, Italy, Malta to name a few, however, one of the best locations, especially for couples is Greece.
What makes Greece great for couples especially when on a cruise is that the islands of Mykonos and Santorini are usually included in the ports of call and these regions are some of the best romantic destinations in the world!
Santorini especially is perfect with its blue domes, beaches and sunset cruises. Mykonos has windmills and Little Venice, whereas Athens has tons of amazing architecture and history. These are just some of the ports of call however many other islands are included on itineraries.
We sailed with MSC and the balcony cabins made it ideal as when travelling as a couple it is quite romantic to stare at the ocean and bid adieu to the various ports when leaving shore.
Greece not only has the perfect locations but many of the shore excursions are also customised for couples in most scenarios, making it one of the best destinations when it comes to a romantic cruise getaway in the Mediterranean.
By Lavina from ContinentHop.com.
Hawaii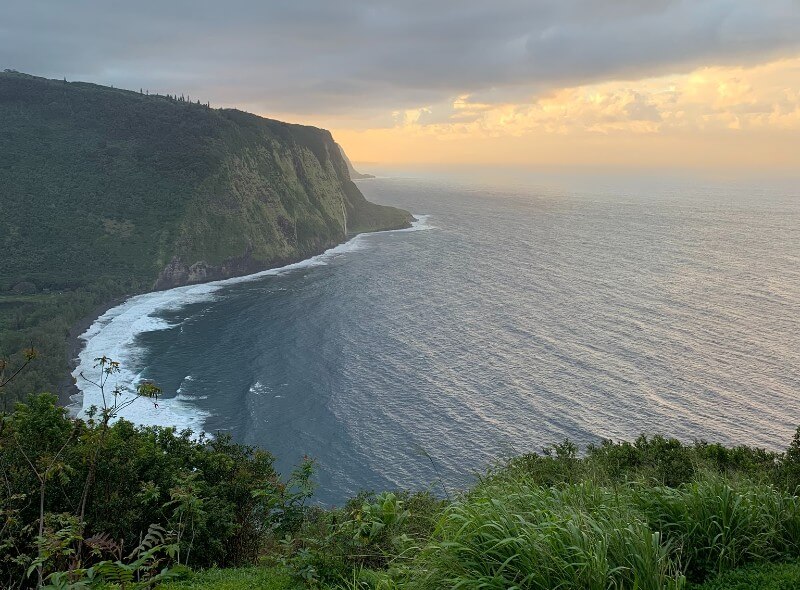 One of the best cruise destinations for couples is the Hawaiian Islands. A cruise will take you to the different islands of Hawaii showcasing their unique attractions, style, and climate. Hawaii is a great destination for couples because of the laid-back atmosphere, beautiful beaches and sunsets, and inspiring scenery.
A cruise to Hawaii is a great way to experience all that Hawaii has to offer, especially if it is your first visit to Hawaii. You can easily move from island to island without the hassle of plane rides, rental cars, and more. Hawaiian cruise lengths vary in both the length of the cruise and the number of stops.
One of the best Hawaii cruises is the Pride of America cruise from Norwegian Cruise Line. The cruise departs from Honolulu and will take you through the best of what Hawaii has to offer. The cruise spends two days in Maui where you can snorkel, drive the Road to Hana, and tour the Haleakala Crater. While all of Hawaii is romantic, Maui is often considered the most romantic.
Next, the cruise heads to the Big Island. There are so many fun things to do on the Big Island during your cruise. You can tour Volcanoes National Park, go fishing and ride on a catamaran. The last stop of the cruise is Kauai where you can hike and attend a luau before returning to Honolulu.
By Candice from csginger.com.
Tunisia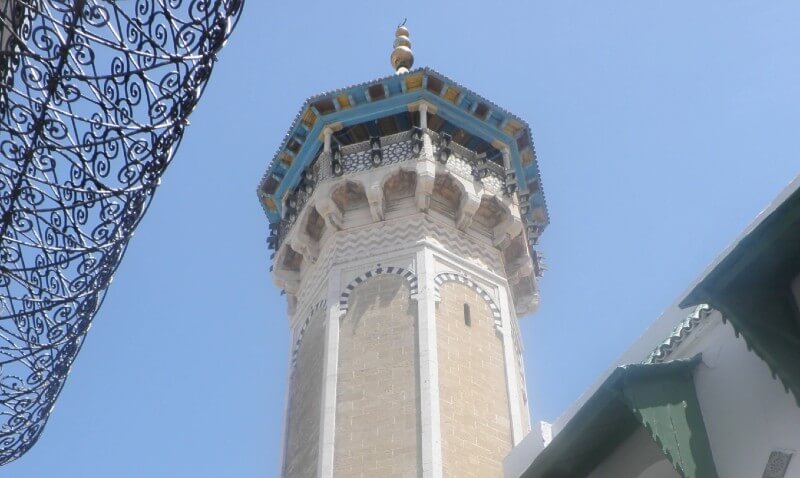 One beautiful and unique cruise destination for couples to visit is Tunis in Tunisia. As a popular destination for Mediterranean cruises, Tunis is located in North Africa and the capital of Tunisia.
From the cruise ship docking port area, it is not a long journey to the central area of Tunis. Once arrived, which is easy by local taxi or as part of an excursion, you are free to wander the beautiful and colourful city centre.
If you love shopping and enjoy buying local gifts for each other, head to the pretty covered markets and boutiques where the streets and alleyways are car-free. Here you can buy some of the most beautiful items for each other, as well as for taking home for friends or your home.
For romance, head to Sidi Bou Said. Here you'll find beautiful unique gifts, jewellery and more decorations for your home, but with much more open space to walk around. You can also sit down at one of the local restaurants or cafes for a fresh cold drink or a bite to eat (such as fresh couscous dishes and mint tea). Many have lots of local dishes as well as some well-known choices.
The whole location here is also painted perfectly white with light blue windows and doors, giving the area Greek vibes. I personally got the pleasure to visit Tunis during my cruise on the Louis Majesty ship, operated by Celestyal Cruises. It is a much smaller ship than what other companies touring the Mediterranean have, but just as romantic for couples and visited the usual destinations that made it perfect.
By Zoe from TogetherInTransit.nl
NEW DEALS JUST RELEASED!
See the latest Celestyal Cruises offers…
Bermuda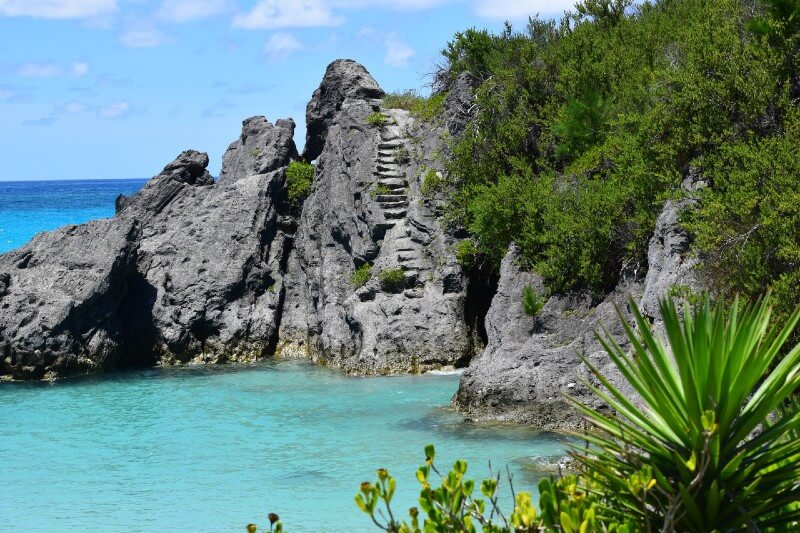 Bermuda is a fantastic cruise destination and a must-see destination for couples looking for a romantic getaway. The island is small and very remote so it's difficult to reach if you're not planning a whole two-week trip there. This is what makes it perfect for a cruise and there are lots of routes to choose from.
The island is definitely expensive but it's not impossible to explore Bermuda on a budget.
Of course, one of the most popular activities in Bermuda is to go to the beach. Horseshoe Bay is one of the most famous and even though lots of people come here every day it's still worth a visit. Elbow Beach and Astwood Park are also great beaches to discover.
Depending on how long you have on the island you also absolutely have to see the Crystal and Fantasy Caves which are beautiful underground attractions that will leave you absolutely breathless. In the evenings, head to a beautiful waterfront restaurant and enjoy a romantic dinner and drinks. Harry's or the Harbourfront Restaurant are both great choices.
Bermuda is the perfect place for romantic walks along the old Railway Trail which stretches all throughout the island. Take a walk with your partner before going for a swim at one of the many secluded beaches.
By Victoria from GuideYourTravel.com
Final Thoughts
I hope you've enjoyed this list of the best cruises for couples. While visiting, historic and romantic port of call is great, on a cruise, you can find romance in any destination. You can spend your sea days watching movies in bed with room service or spend your evenings in the casino while your kids are in the kids' club.
But if you're trying to choose a cruise destination for your honeymoon, anniversary or even your first holiday together, then this list of cruises for couples should help.
Related Posts: