When planning a family cruise, choosing the best destination is just as important as choosing the best cruise line and the best ship.
After all, you'll get off the ship most days to explore a port of call, so it's worth investing a little bit of time into researching the best destinations for your family cruise.
This article highlights some of the most popular cruise destinations for families with children.
1. The Mediterranean
Europe is known for its beautiful beaches, great museums and fascinating history.
A cruise holiday can be a great way to educate older children with trips to famous European landmarks such as the Colosseum, the Leaning Tower of Pisa or the Acropolis. For younger ones, a sandy beach with buckets and spades may be all they need.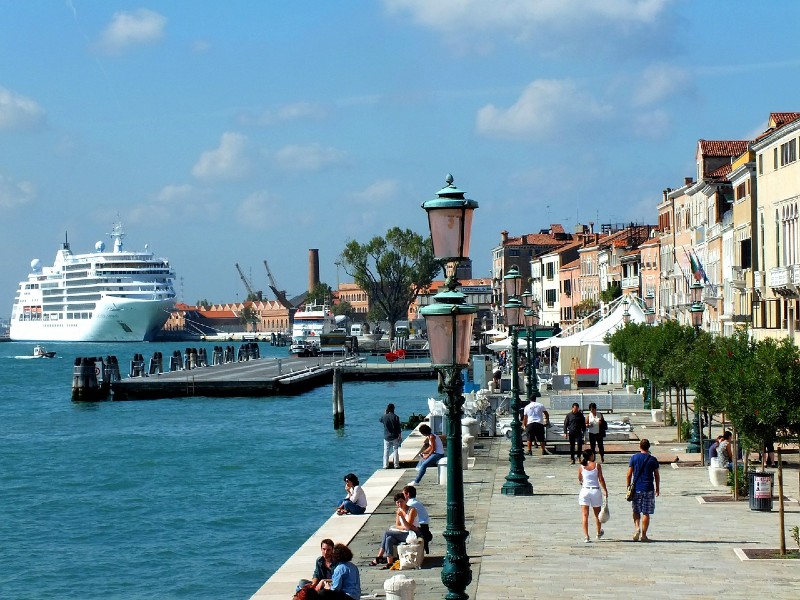 Most Popular Cruise Ports in the Mediterranean
Barcelona, Spain
Marseille, France
Venice, Italy
Athens, Greece
Naples, Italy
When to Cruise
You can enjoy a cruise in the Mediterranean all year round, but it's most popular between April and October when the weather is best.
You'll find a huge selection of ships to choose from for Mediterranean cruises in the summer months. In October, many cruise ships head transatlantic to spend the winter in the Caribbean, returning to the Med for the summer in April.
Where to Depart
You can cruise to the Mediterranean from the UK port of Southampton, heading around Spain and towards Italy. As cruise ships average around 23 miles per hour, a round trip will take approximately two weeks.
If you only have a week for your cruise, a good option is to fly to somewhere like Barcelona, Venice or Rome where you can join your cruise ship. This also means that you're more likely to have good weather throughout the cruise.
If you're flying into Rome you should definitely spend a few days exploring before or after your cruise. You'll find so many things to do with kids in Rome so it's a good idea to plan your itinerary for each day before you go.
2. Caribbean
Families with younger children will love spending time on the pristine white sandy beaches of the Caribbean, building sandcastles and hunting for shells. Older kids will love the watersports and snorkelling, looking at the tropical fish and turtles.
A great way to spend the day as a family is to head off together on a glass-bottomed boat ride. For something really special, you could even swim with dolphins or go scuba diving. A Caribbean cruise can be as chilled or energetic as you want to make it.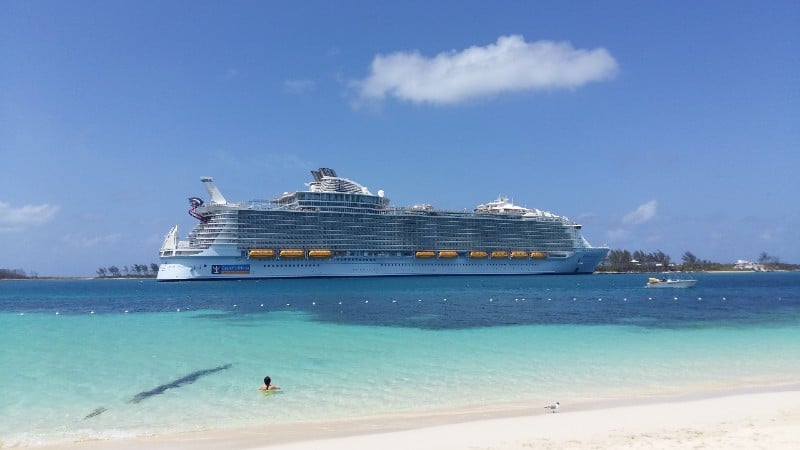 Most Popular Cruise Ports in the Caribbean
Cozumel, Mexico
George Town, Grand Cayman
St Thomas, US Virgin Islands
Philipsburg, St Maarten
San Juan, Puerto Rico
When to Cruise
The Caribbean is a great place to find winter sun. The most popular time of year to cruise to the Caribbean is between December and April.
The hurricane season in the Caribbean is between June and November. Cruises are cheapest at this time, but you run the risk of missing ports or your cruise being cancelled due to bad weather.
If you're travelling from the UK and want to spend some time in Florida, you may wish to time your cruise to miss the US summer break.
Where to Depart
Most Caribbean cruises depart from Florida, from ports such as Miami, Port Canaveral and Port Everglades. You can also cruise from other US ports such as New York, New Orleans and Galveston.
You can depart from ports within the Caribbean such as San Juan, St Lucia or Bridgetown, Barbados. If you don't like to fly and have the time, you could even take a round-trip cruise from the UK.
3. Northern Europe
There's so much for kids of every age to enjoy on a European cruise. Many of the ports of call are cities, so you'll find lots of history and culture. While many people assume that the Med is where you'll get the best European cruises for families, Northern Europe has loads to offer as well.
Before you cruise, you should be sure to look up the best museums and family-friendly attractions to visit in each port.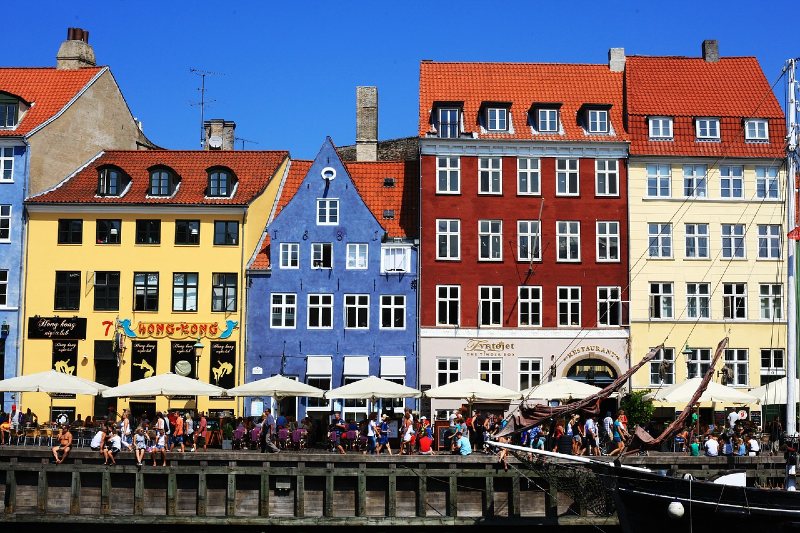 Most Popular Cruise Ports in Northern Europe
Southampton, England
Copenhagen, Germany
Rostock, Germany
Helsinki, Finland
Amsterdam, Holland
When to Cruise
You can cruise to Northern Europe all year round. Cruises in the winter are the cheapest, but you'll need to wrap up warm.
The best time to go is arguably in the summer when you'll have the best chance of enjoying the warm weather and can make the most of being outdoors.
Where to Depart
If you live in the UK, cruising from Southampton is a really convenient way to start your cruise. From here you'll find a great choice of mini cruises or week-long holidays visiting some exciting ports of call in Europe.
4. Norwegian Fjords
Whilst you may think that a Norwegian Fjords cruise is all about sitting back and admiring the scenery, that's not necessarily the case.
You'll find plenty of hiking and kayaking excursions to choose from. Whilst many of these are only suitable for older children, there are some good options for younger ones too, such as funicular railway rides and pushchair-friendly hiking trails.
The ports often have great play parks too, and sometimes the best family cruise destinations are simple in that way.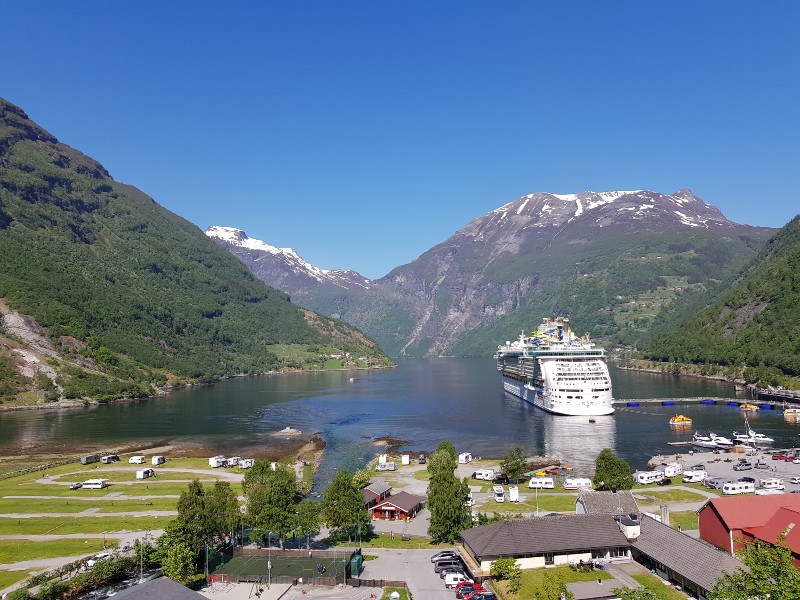 The prices of food, drinks and accommodation in Norway can be eye-wateringly expensive, with a hamburger or sandwich at a café costing around £20 and beer costing £8. A standard hotel room in a central location can easily cost upwards of £200 per night. A cruise is the cheapest way to see Norway, as once you've paid for the cruise you'll have very little else to shell out for.
Most Popular Cruise Ports in Norway
Bergen
Stavanger
Alesund
Flam
Olden
When to Cruise
If you cruise to the North Cape between May and July you'll be able to experience the midnight sun. Cruise between September and March and you may experience the Northern Lights.
Where to Depart
You'll find lots of Norwegian Fjords cruises departing from Southampton and the other UK cruise ports. You could also choose to cruise from European ports such as Amsterdam or Copenhagen.
5. The Bahamas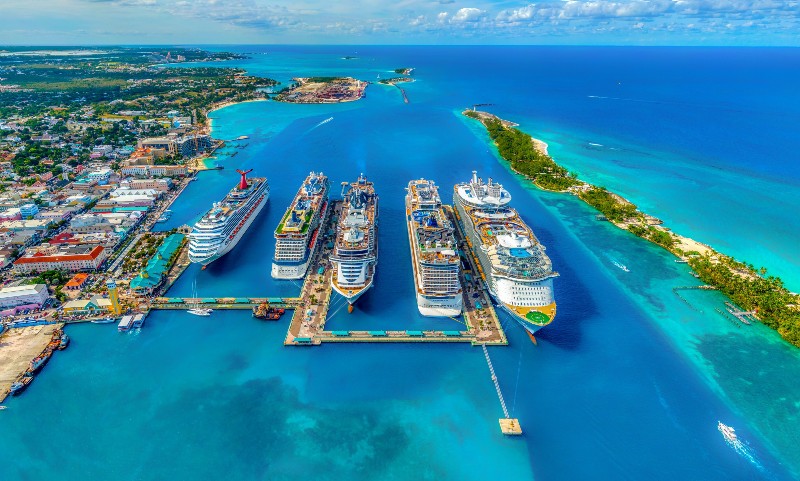 Most Popular Cruise Ports in the Bahamas
May of the cruise ports in the Bahamas are islands which are privately owned by cruise lines and are only accessible by cruise ships.
Read more: The best cruise line private islands
When to Cruise
The Bahamas can be rainy, particularly in summer, but it's driest in late winter and early spring.
The hurricane season lasts from June to November, which is the cheapest time to go, but you do run the small risk of cruise ports being missed due to high winds.
Read more: How hurricanes can affect cruises
Where to Depart
Most Bahamas cruises depart from Florida. You may wish to combine a cruise to the Bahamas with a few days at Orlando's theme parks like Disney World and Universal Studios.
The Best Cruise Destinations For Families
Choosing the best cruise destination for your family will depend on the age of your children and what you like to do. That said, most places have great options for children of all ages from babies to teens.
It's a good idea to plan each day in advance to get the most out of your time ashore. For a hassle-free experience you can excursions offered by your cruise line, or you can plan your own days to save money and personalise your trip.
Related Posts: