How big is a cruise ship?
This post may contain affiliate links.
Cruise ships sure are big! The first time I ever stepped on a cruise ship I couldn't believe how big it was. It took me almost a week to learn where everything was on the ship. Even now, I always struggle to remember which way is the front and which is the back.
But how big is a cruise ship? Are all cruise ships huge? This article will give you statistics on cruise ship size, as well as how cruise ships compare to other things to help you to understand how big cruise ships really are.
Cruise ships are around 1,000 feet long. This is the same size as three football fields. The largest cruise ships can carry almost 9,000 people at once.
How big is the world's biggest cruise ship?
The largest cruise ship in the world in 2020 in terms of weight is Symphony of the Seas. Launched in June 2017, Royal Caribbean' Oasis-class ship, Symphony of the Seas has a gross tonnage of 228,081 GT. The ship is 1,184 feet long with a capacity for up to 6,680 guests and 2,200 crew members.
However, Symphony of the Seas is not quite the largest cruise ship in terms of length. Sister-ship Harmony of the Seas is four feet longer at 1188 feet.
In 2021, a new Royal Caribbean ship, Wonder of the Seas, will launch. She is expected to be the biggest cruise ship in the world both in terms of length and weight. However, she will have fewer passengers, offering more space for each guest on-board.
Read more: Royal Caribbean ships by size
How big is the average cruise ship?
Cruise ships vary in size from the largest ships which carry over 6,000 passengers to the smallest cruise ships which carry around 100 passengers.
The average cruise ship carries around 3,000 passengers. The average cruise ships size is around 1,000 feet long and the average weight is around 120,000 gross tonnes.
Examples of average-sized cruise ships include Celebrity Apex, Disney Fantasy, Explorer of the Seas and MSC Preziosa.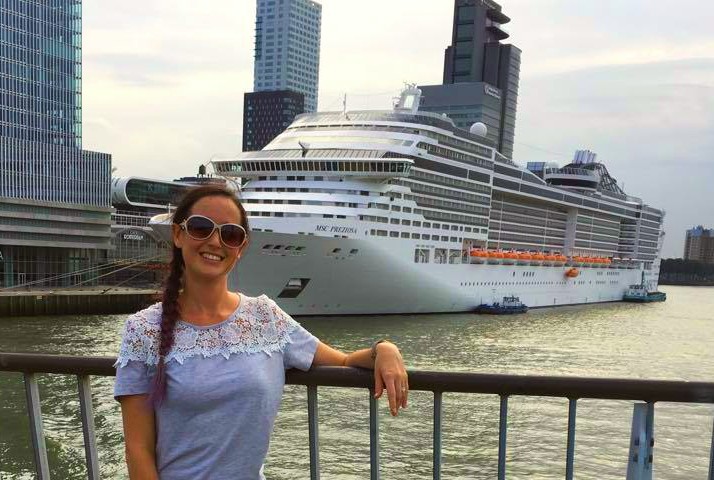 How to compare the sizes of cruise ships
Cruise ships are usually measured in terms of length, weight (gross tonnage) and passenger capacity.
Most medium- and large-sized cruise ships are of a similar length. The difference between mega-ships and their medium-sized cousins comes in terms of width, height and weight. The largest cruise ships are much wider and have more decks than smaller-sized ships. This adds more weight, as does the addition of more swimming pools, hot tubs and other weighty facilities.
Passenger capacity is an easy way to compare cruise ships. However, it's important to consider that there are two different measures of passenger capacity for a ship – double occupancy and maximum occupancy. For a ship to sail at maximum occupancy, every bed would need to be filled in every stateroom. In reality, this very rarely happens as sofa beds and extra bunk beds which come down for the ceiling aren't always used.
How many people fit on a cruise ship?
The largest cruise ships in the world in terms of maximum passenger capacity are Royal Caribbean's Oasis-class sister ships Allure of the Seas and Oasis of the Seas. These ships each have a maximum passenger capacity of 6,780 as well as a crew capacity of 2,200.
The most people that can fit on a cruise ship is 8,980 people.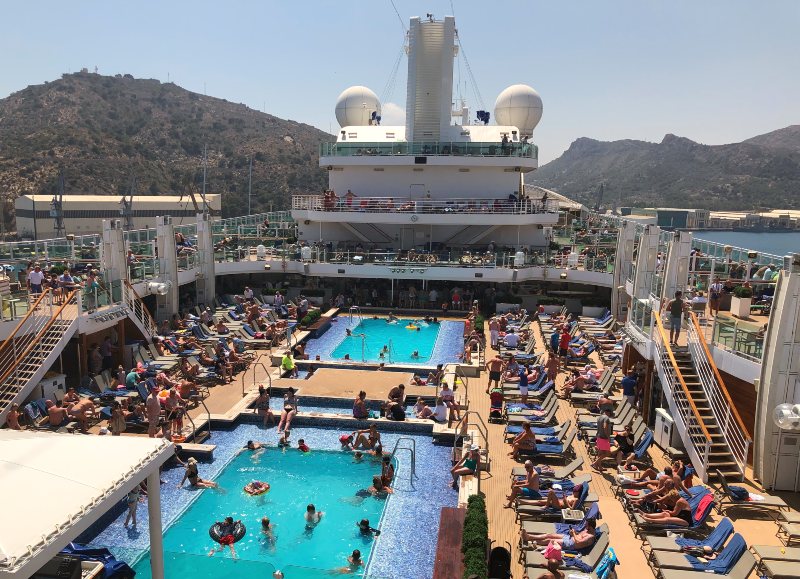 How big can cruise ships get?
Cruise ships have been getting larger all the time, with a demand for mega cruise ships coming from cruisers championing the notion that 'bigger is better'.
Of course, cruise ships have always been limited in terms of size by the ports that they visit. Some ports can only handle ships of a certain size because the dock is only so big, the waters are only so deep and the port itself only has the staff and facilities to handle so many passengers at one time.
Since the events of 2020, it's possible that more new cruise ships may be smaller in size, at least in terms of passenger capacity. Social distancing measures may require that fewer passengers are permitted to embark each ship.
Contracts are signed on the build of new cruise ships years in advance of their completion, so if this is the case, it may be several years before we see the trend for smaller cruise ships becoming a reality.
---
Comparing cruise ships to other things
It can be tricky to understand exactly how big a cruise ship is without seeing it with your own eyes. How big is 1,000 feet anyway? To help you to visualise the size of cruise ships, I've made comparisons between average cruise ships and other large things.
For these cruise ship size comparisons, I've used 1000 feet as the average length of a large cruise ship.
How big is a whale compared to a cruise ship?
Whales range in size from the dwarf sperm whale which is the smallest known whale at around nine feet long to the blue whale, which is the largest whale in the world at up to 100 feet long.
The average cruise ship is ten times as long as a blue whale.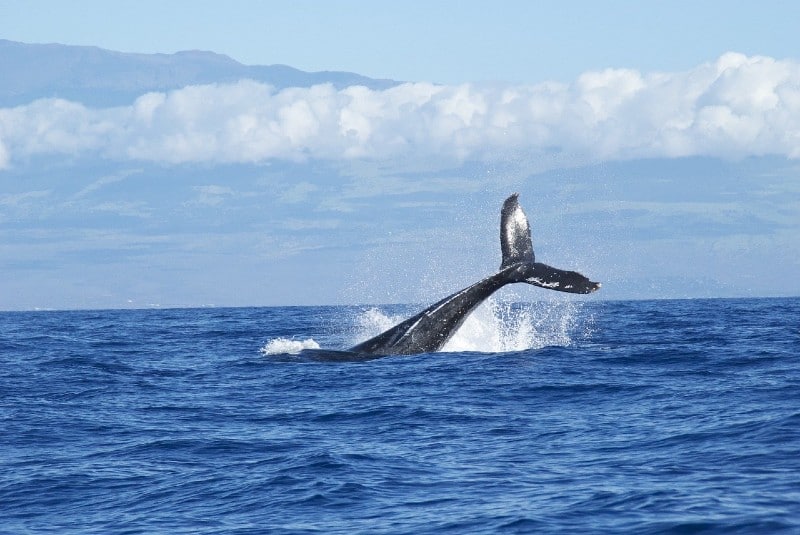 How big are aircraft carriers compared to cruise ships?
An aircraft carrier is a warship that serves as an airbase at sea with a flight deck from which planes can take off and land. The largest aircraft carrier at sea in 2020 is the Gerald R Ford Class aircraft carrier which has a length of 1,106 feet. This is 82 feet shorter than the world's largest cruise ship, Symphony of the Seas.
Aircraft carriers are roughly the same length as large cruise ships. The world's largest cruise ship is 82 feet longer than the world's largest aircraft carrier.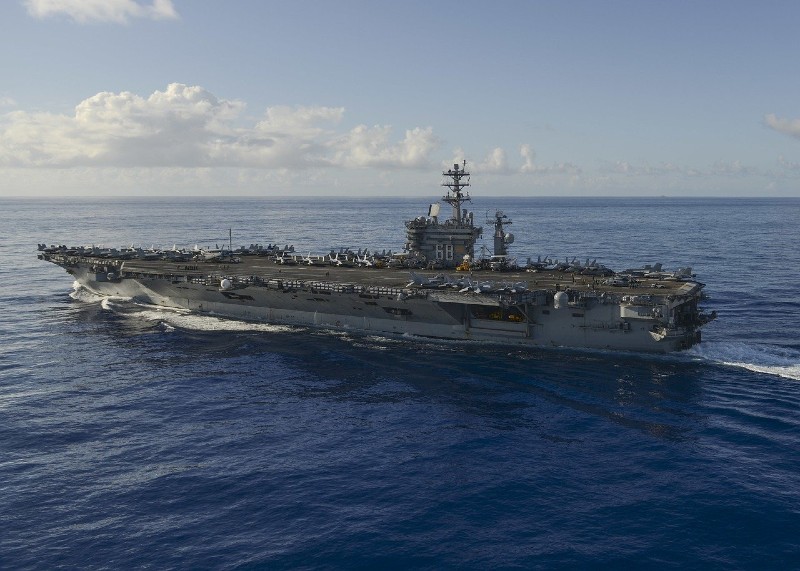 How big is a cruise ship compared to a football field?
A standard football field is 360 feet long. The pitch itself is 300 feet and each end zone is 30 feet.
The longest cruise ship in the world, Harmony of the Seas, is as long as three football fields.
Some small luxury cruise ships such as Crystal Esprit and expedition ships such as those belonging to Hurtigruten are roughly the same length as a single football field.
How big was Noah's Ark compared to a cruise ship?
According to the Bible (Genesis, 6:15), the dimensions of Noah's Ark were: 300 cubits in length, 50 cubits in width and 30 cubits in height.
A cubit is an ancient measurement of length which is based on the distance from the elbow to the tip of the longest finger. This makes the exact length of a cubit uncertain, but it is most likely to be around 20 inches.
We can estimate, based on the information in the Bible, that Noah's Ark would have been about 510 feet long and over 50 feet tall.
Noah's Ark was around half the length and one-third of the height of the world's largest cruise ship, Symphony of the Seas. The Ark would have been similar in size to small luxury expedition cruise ships such as Silversea's Silver Cloud.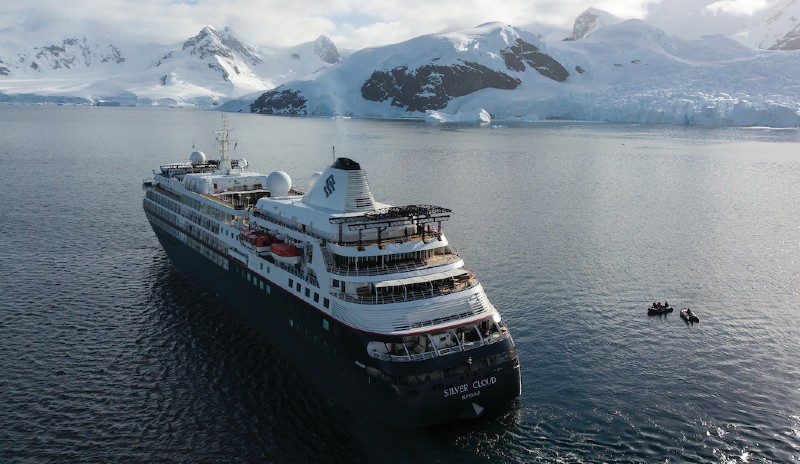 How big was the Titanic compared to cruise ships today?
Infamous and ill-fated cruise ship, RMS Titanic, had a length of 882 feet and a gross tonnage of 46,428 GT. She could accommodate 2,435 passengers and 892 crew members.
The largest cruise ship in the world, Symphony of the Seas, is 34% longer, 36% higher, over twice as wide and four times heavier than the Titanic.
This video demonstates visually how the Titanic compares to modern mega-ship, Symphony of the Seas:
By today's standards, Titanic would have been a medium-sized ship. Her dimensions and capacity are not dissimilar to Royal Caribbean's smallest ship, Empress of the Seas.
The following table compares the size of Titanic to Symphony of the Seas and Empress of the Seas:
| | Titanic | Symphony of the Seas | Empress of the Seas |
| --- | --- | --- | --- |
| Year | 1911 | 2018 | 1990 |
| Length | 882 ft | 1184 ft | 692 ft |
| Width | 92 ft | 215 ft | 100 ft |
| Decks | 10 | 15 | 11 |
| Gross Tonnage | 46,328 | 228,082 | 48,563 |
| Passengers | 2,435 | 6,680 | 2,270 |
| Crew | 892 | 2,200 | 668 |
---
Cruise ship components
As we've learnt, cruise ships are pretty massive. But what about the parts that make up the cruise ship? Let's find out how big they are…
How big is a cruise ship propeller?
The propellers on Royal Caribbean's Oasis-class ships (the largest cruise ships in the world) are 20-feet tall. Known as azipods, each ship has three of these huge propellers which propel the ships as well as manoeuvre them in port.
Get a close up look at Royal Caribbean ships' propellers in this video:
How big is a cruise ship fuel tank?
Cruise ship fuel tanks have a capacity of up to 3,600 cubic metres. LNG-powered cruise ships store fuel across three tanks. Two of the tanks are 115 feet long and 26 feet in diameter, the other is 91 feet long with a diameter of 16 feet.
LNG (liquefied natural gas) is a relatively new fuel source for cruise ships and is used to power the latest ships such as P&O Cruises' Iona and Costa Smeralda. Most older ships use diesel as fuel.
Diesel takes up less space than LNG, so the fuel tanks are around half the size. Both diesel and LNG-powered cruise ships are able to sail for up to two weeks without refuelling.
How big is the engine on a cruise ship?
The engine rooms on a cruise ship are four decks highs. The different parts of the engine are divided into separate water-tight compartments. Because of this, it is difficult to measure the exact size of cruise ship engines. However, the piston rods alone are 12 feet high.
If you'd like to see what it looks like inside a cruise ship engine room, take a look at this fascinating video:
How big is a cruise ship anchor?
Cruise ship anchors weigh up to 90,000 KG in the anchor alone, without the chains. They are at least 10 feet tall.
Each cruise ship has two anchors. Anchor designs vary, as do the weights and dimensions which are carefully calculated for each ship.
This video shows Legend of the Seas dropping her anchor:
How big are cruise ship cabins?
Cruise ship cabins are generally the size of a small hotel room with enough room for a queen-size bed, wardrobe, bathroom and a small desk or vanity area.
Each ship will have many different cabin types, ranging from single inside cabins to huge suites. On most cruise ships, inside cabins are between 150 and 185 square feet and balcony cabins are between 170 and 220 square feet.
Luxury cruise ships often have much larger suits than regular cruise ships. The Regent Suite on-board Regent Seven Seas Splendor is the largest suite at sea and measures 4,443 square feet. This is over four times the size of the average UK home.
This video shows what an inside cabin is like on a cruise ship and how it can accommodate a family of four.
Related posts: