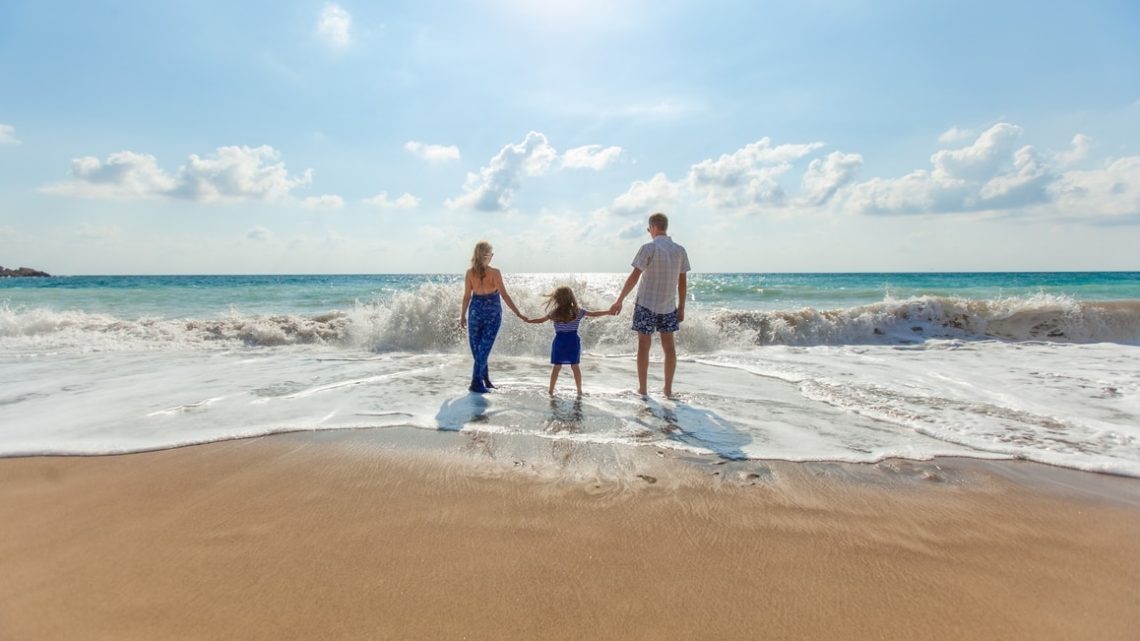 The 4 best cruise ships for your first family cruise
This post may contain affiliate links.
Choosing a great cruise ship is one of the most important decisions you'll make when it comes to booking your first cruise holiday. There are over 300 ships to choose from, with a variety of different cruise lines, each offering something different. In this post, I've picked out a selection of ships which first-timers may want to take a look at.
---
Anthem of the Seas
Royal Caribbean's Anthem of the Seas is one of the largest cruise ships in the world and is packed with facilities that kids love such as bumper cars, roller skating, rock climbing, and it even has surfing and sky-diving simulators on-board. In fact, there's so much to see and do on-board this mega-ship that a week probably isn't long enough to experience everything.
The kids' club, for ages three to 11, has activities from after breakfast until 10 pm. Babies and toddlers can attend play sessions accompanied by their parents. And teens have their own cool hangout space which includes a teens-only nightclub.
Where can you sail to?
In summer 2021 you can sail on Anthem of the Seas from Southampton to a variety of destinations across Europe and the Mediterranean. The rest of the time she sails out of New York to the Bahamas and Caribbean.
How much will it cost?
As Anthem of the Seas is one of Royal Caribbean's biggest and best ships, cruise holidays come with a fairly hefty price tag, particularly if you have to factor in flights to New York. Once on-board, almost all the activities and entertainment are included, but you will have to budget for money to buy drinks, and also for gratuities (tips), which are added to your bill.
Read more about Anthem of the Seas
---
P&O Ventura
If you're not ready to embark on a such a huge, action-packed ship for your first cruise, you may feel more at home on-board P&O Ventura. This ship, which is very popular with British families, features six swimming pools, including one with a retractable roof, two children's pools and an adults-only pool. Children can dine with their parents, or enjoy a special children's tea at 5 pm.
The kid's club is open from 9 am to 11 pm, offering a huge range of activities for children aged two to 17. There's also a night nursery, which offers complimentary childcare for under-fives from 6 pm until 2 am.
Where can you sail to?
P&O Ventura sails from Southampton all year round. Whether you want to dip your toe in the water, so to speak, with a two-night taster cruise, or embark on a 35-night adventure, there's something for everyone. You can choose from a great range of destinations across Europe, the Mediterranean, the Canary Islands, the Norwegian Fjords or even enjoy a round-trip from the UK to the Caribbean!
How much will it cost?
P&O Cruises are very reasonably priced, with some great deals to be had. I have managed to book cruises on-board P&O Ventura for less than £40 per person, per night, based on four people sharing an inside cabin. What's more, P&O Cruises do not charge for gratuities (tips) as most other cruise lines do. And drinks on-board are fairly priced too – expect to pay a similar amount to what you'd pay in a pub at home.
---
MSC Preziosa
MSC Cruises is an Italian family-owned cruise line with a real glamourous atmosphere on-board. Kids will love the Vertigo water slide, which is one of the longest water slides at sea and extends over the side of the ship. There's also a great splash area for younger tots and a pool with a retractable roof which is perfect to enjoy in cooler weather.
The kids' clubs, for those aged 3-17, have great facilities, including lots of Lego for the younger ones and Wii, Xbox and PS3 tournaments for older children.
Where can you sail to?
During the summer, MSC Preziosa departs from Southampton as well as ports such as Barcelona and Genoa. In the winter, you'll find her in the Caribbean.
How much will it cost?
MSC Cruises are reasonably priced. If you want to upgrade to all-inclusive, you'll find the drinks packages to be cheaper than most other cruise lines. Some activities such as the Formula One simulator and the 4D cinema have an extra charge.
---
Disney Magic
Disney fans of all ages will love everything about Disney Cruise Line, from the Mickey Mouse-shaped swimming pool to bumping into Daisy Duck in the lift. The entertainment on-board Disney Magic is fantastic and adults will have plenty of opportunities to enjoy a little alone-time with adult-only dining, and adult-exclusive pool and a great nightclub.
Where can you sail to?
For the most relaxing experience, during the summer holidays you can sail from Dover to Northern Europe. Or for something a little more exotic, explore the Mediterranean sailing from Barcelona or the Caribbean sailing from New York.
How much will it cost?
Disney cruises are certainly more expensive than other cruise lines. Just like visiting a Disney theme park, a Disney cruise is a 'once in a lifetime' experience which comes with a price tag to match.
---
Which is your favourite family cruise ship?
The ships I've listed here should give you an example of some of the best cruise ships for British families looking to book their first cruise – there are lots more ships (and cruise lines) which may be ideal for your family.
Do you have any questions about choosing a cruise? Let me know in the comments below and I'll be happy to help where I can.
Related posts: