Cruising is best enjoyed surrounded by like-minded people and an atmosphere that allows you to relax and unwind. After all, that's what being on holiday is all about, isn't it?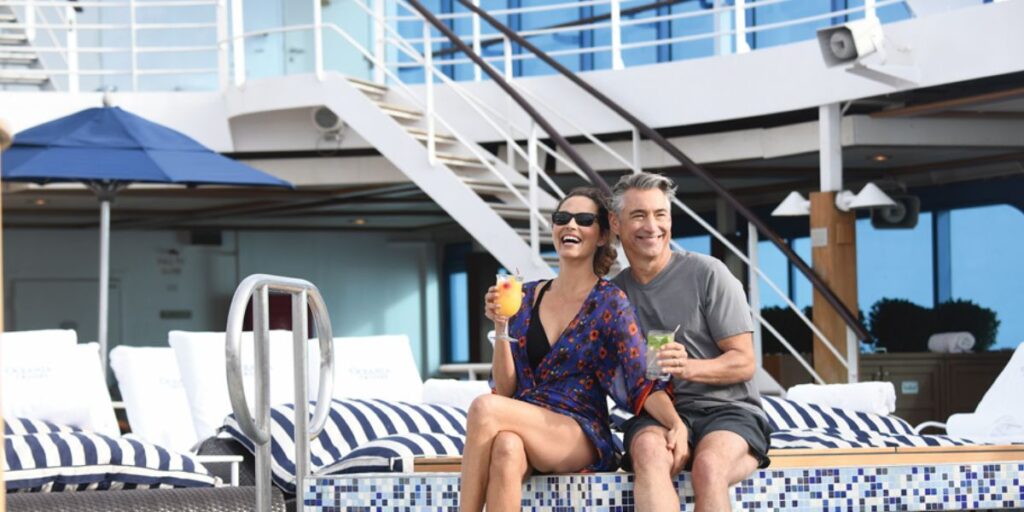 For some, this means ruling out any chance of children and kids taking over pools or charging around buffets while you're trying to enjoy your holiday.
Thankfully, there are adult-only options to cater to this kind of getaway, ranging from fully adult-only which only allows those over a certain age aboard right through to cruise lines which do open sailings up to young cruisers but that are definitely aimed more at a mature clientele.
The Best Adult-only Cruise Lines
There are only a few cruise lines which are truly adult-only currently, four to be exact. These offer a fully adult-exclusive experience while you sail, with no kids' clubs or entertainment.
Catering to adult tastes with décor, itinerary and more, here are the cruise lines to choose from when you're seeking a fully adult-only cruise whether you're a single cruiser or seeking a romantic honeymoon cruise.
1. Saga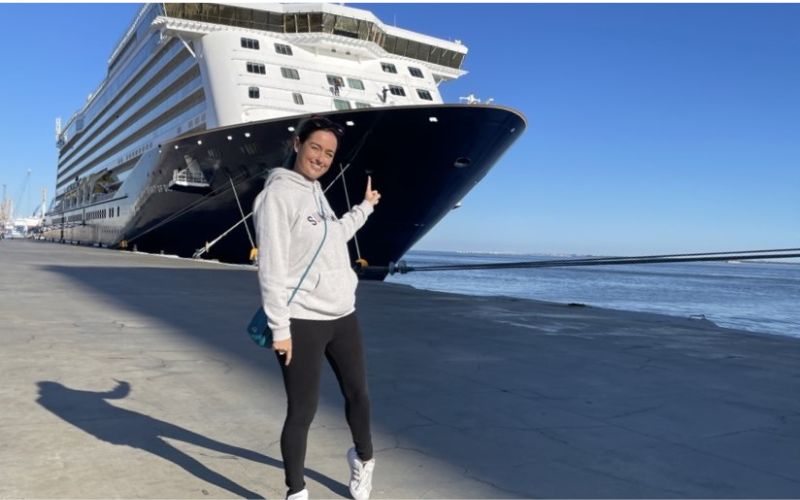 Strictly 50+ | All-inclusive British-style cruising | Great for couples and friends
British cruise line Saga is renowned for limiting access to their cruises to those 50 years and older. (But you can travel if you're 40 or older as long as you have a 50+ companion!)
Offering a boutique cruise experience, all sailings are all-inclusive with all-balcony ships.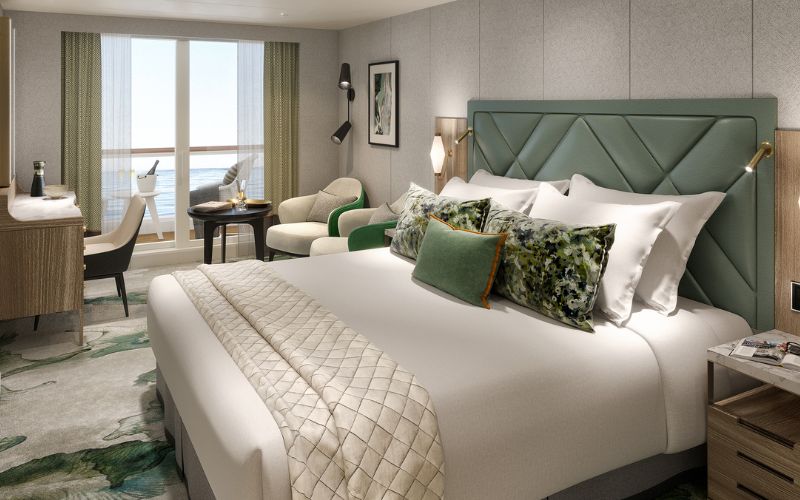 Saga has two ocean ships in the fleet: Spirit of Discovery and Spirit of Adventure. Both are small ships with no-fly itineraries, departing in Portsmouth, Dover and London Tilbury.
The ships offer an all-inclusive experience with complimentary chauffeur service, wines, premium spirits, all dining, tips, Wi-Fi and even travel insurance included in the price. There are no more than 987 guests onboard at the same time either, so you can enjoy some peace as you sail with friends or a couple.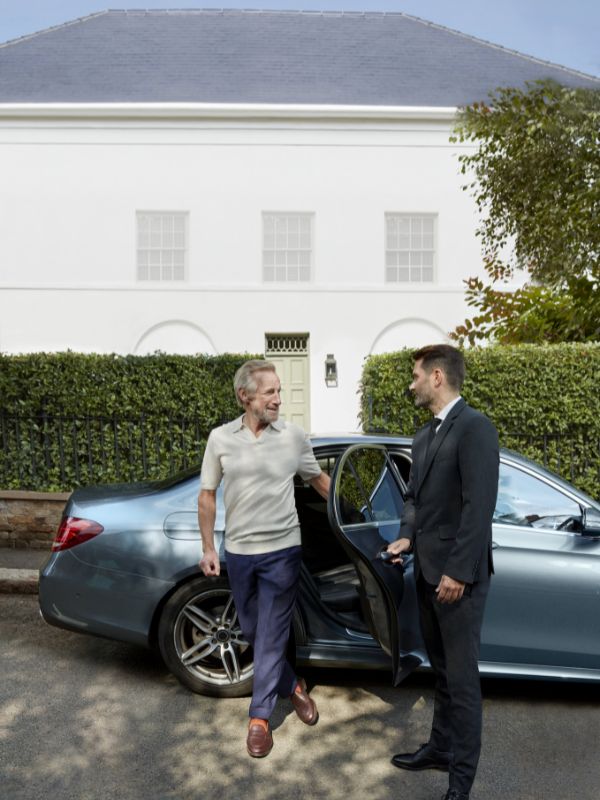 Not one for young adults looking for a fun cruise, but great for a peaceful escape for the experienced cruiser.
2. Viking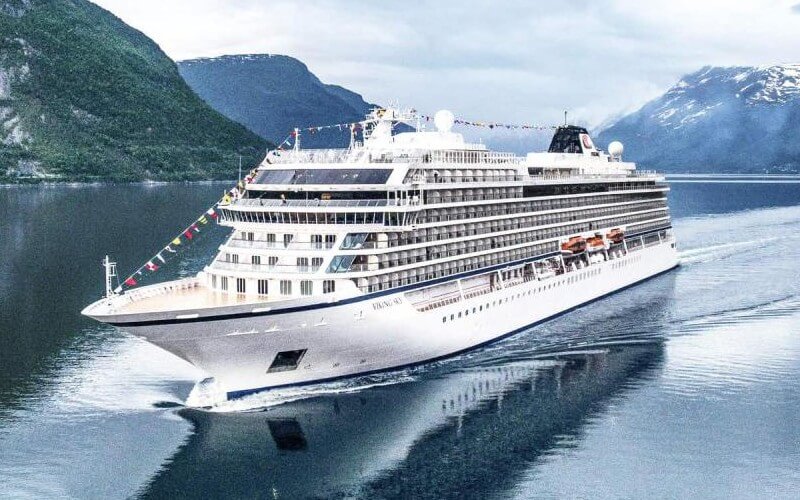 Strictly 18+ | All-inclusive luxury cruising | Great for couples and friends
Limiting its cruises to those aged 18 and above from the moment it debuted in 2015, Viking has always been a fully adult-only cruise line.
The cruise line has eight ships in the ocean fleet with each ship boasting an upscale, destination-focused luxury experience. Features range from onboard lectures and enrichment classes, to tours ashore that focus on authentic learning encounters and culturally enlightening experiences.
Classed as the world's leading small ship cruise line, Viking prides itself on being the 'thinking person's cruise'. It offers thoughtfully curated itineraries designed to enhance your travel experience. Think of visits to renowned museums and notable landmarks, alongside a ship-wide library to delve into during your days at sea.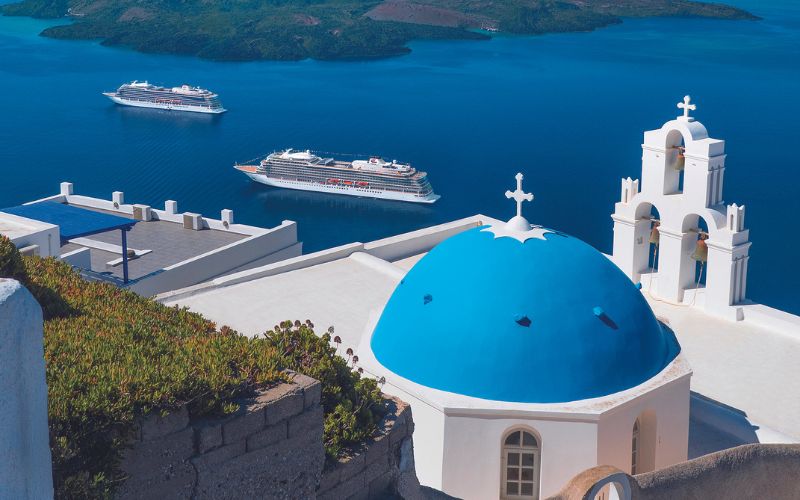 Ships in the Viking fleet are designed with Scandinavian influences. Social spaces are sophisticated and relaxing while dining venues offer destination-focused dishes and award-winning service. Accommodations all boast verandas too, meaning you always have a private outdoor space to unwind.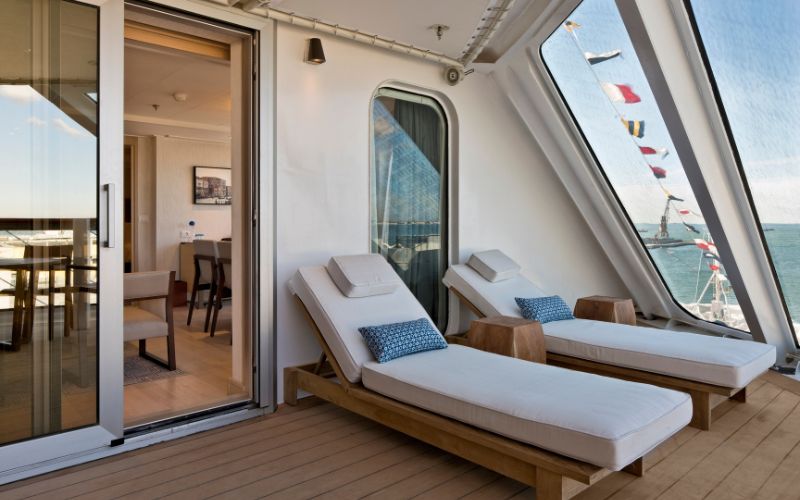 Suggested read: Who Owns Viking Cruises?
3. Virgin Voyages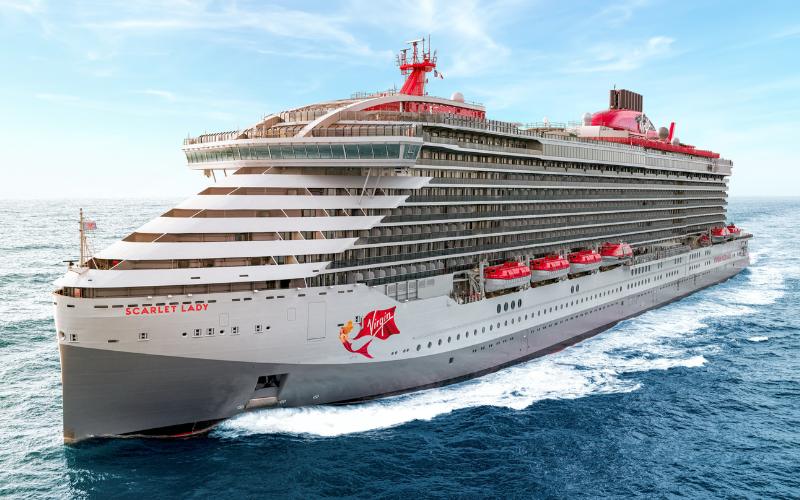 Strictly 18+ | Luxury cruising | Great for friends
A more recent contender for the adult-only category is Virgin Voyages. Sailing since late 2021, this cruise line is borne out of the desire to create a cruise line which redefines adult-only cruising.
From the décor of the ship and its style of stateroom design to the dining offerings and entertainment, Virgin Voyages is already making waves as a unique cruise line for adults seeking a getaway of their own.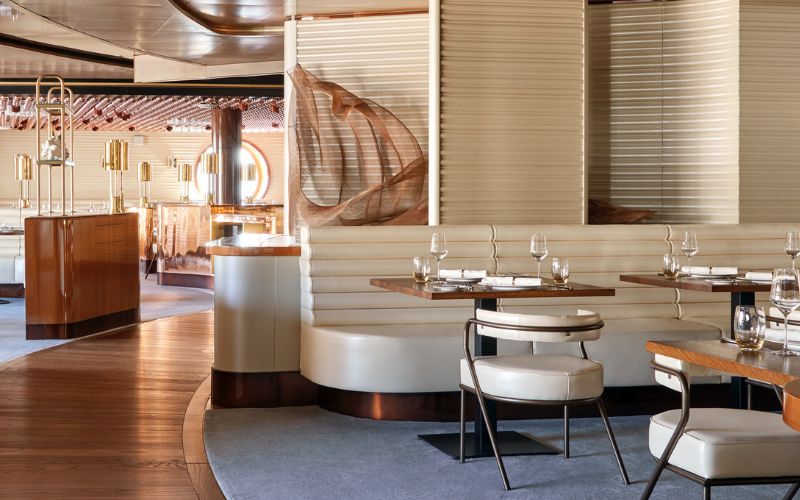 There are currently three ships in the fleet, with a fourth joining in 2024. All the ships are the same but focus on different destinations throughout the year, including the Caribbean where you can sail to the cruise line's private island, as well as Europe and the Mediterranean.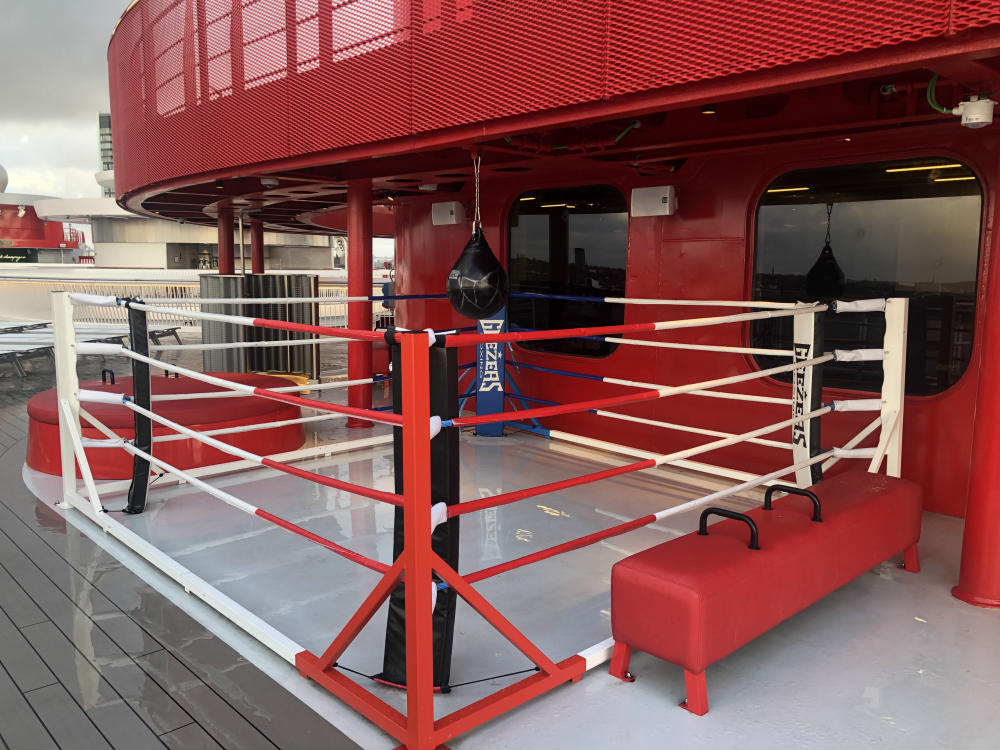 Onboard, Virgin Voyages offers the Always Included Luxury package which is part of your cruise fare from the get-go.
This features dining in all 20+ eateries, entertainment, gratuities, Wi-Fi, unlimited fitness classes, soft drinks and water. Alcoholic drinks can be purchased as and when you need on-board, or via the line's Bar Tab which is a pre-paid account you can manage through the cruise line's app.
Suggested read: Virgin Voyages Scarlet Lady Cruise Review
Cruise Lines with Adult-only Ships
Some cruise lines have a selection of family-friendly ships, plus some ships which are exclusively for adults. If you choose one of these adult-only ships, you can be sure that there won't be a child in sight.
4. P&O Cruises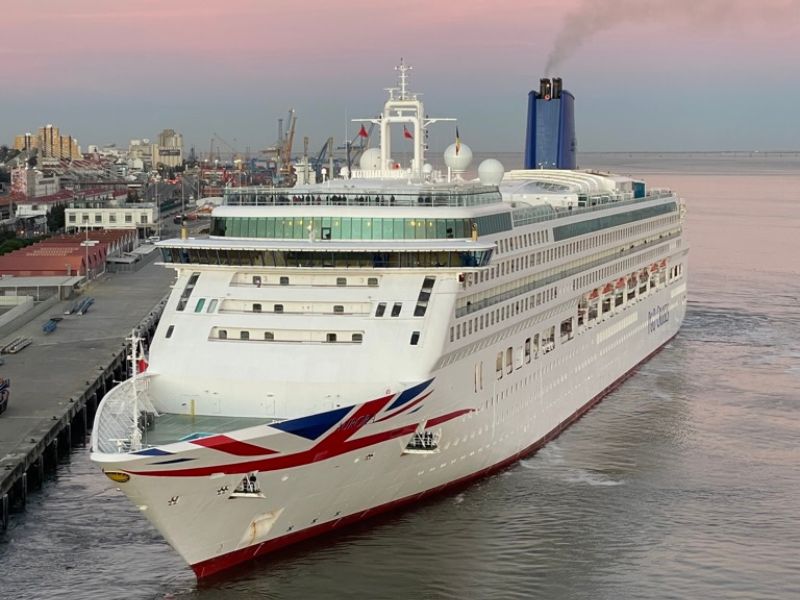 2 adult-only ships | British-style cruising | Great for couples
There are only two ships in the P&O Cruises fleet which are fully adult-only: Aurora and Arcadia. Both of these are about to undergo thorough refurbishments.
These ships offer the British market an option for sailing child-free while still enjoying the signature P&O Cruises experience.
Look forward to afternoon teas, chef-inspired menus from renowned UK chefs such as Marco Pierre White, and gastro-pub settings while you set sail to destinations across the globe, typically always from the UK port of Southampton.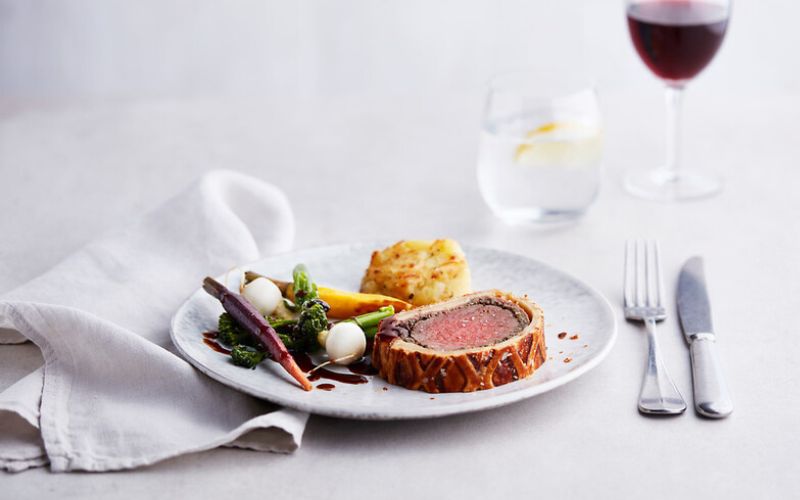 Both adult-only ships offer a classic cruise experience with your accommodation, dining, gym access, theatre shows, live music, and comedy acts included in your fare.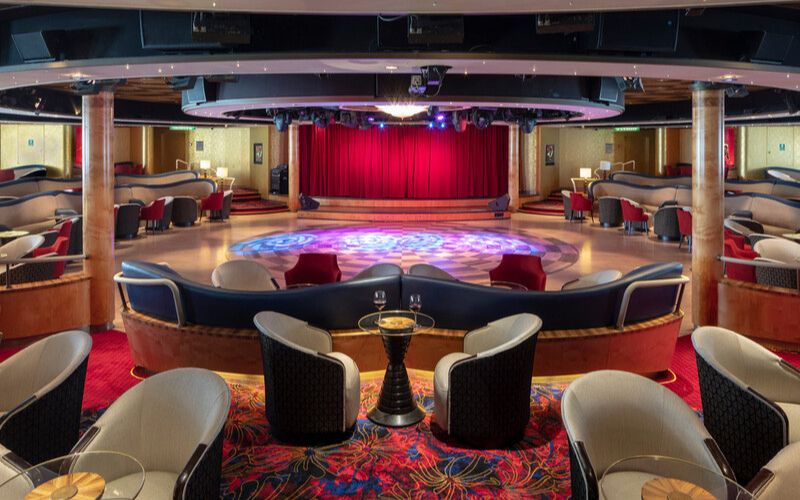 Enjoy dining and bars tailored to British tastes as well as multi-tier theatres, spa treatments, entertainment for everyone and sailings to destinations including the fjords, the Caribbean and Scandinavia.
5. Marella Cruises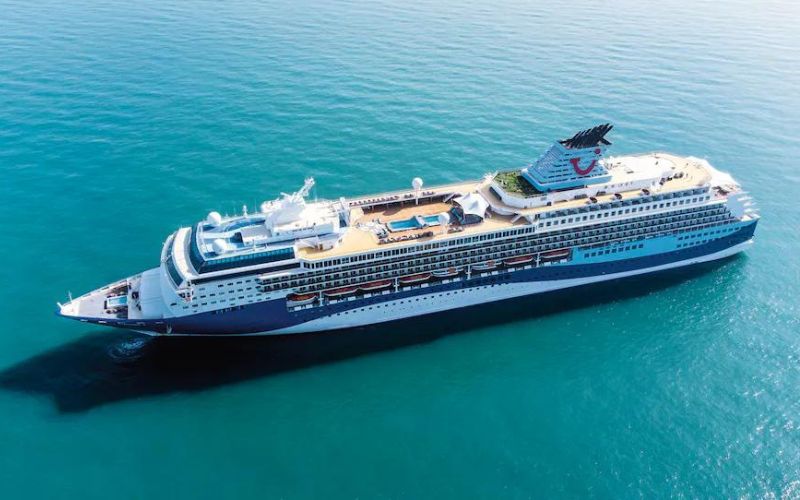 1 adult-only ships | All-inclusive British-style cruising | Great for couples and friends
Marella Cruises is another cruise line which offers an adult-only ship within its fleet. Marella Explora 2 is a 1,814-guest ship which has been sailing for the cruise line since 2019.
It's one of the newest ships in the fleet and has a huge offering for enjoying life onboard. With nine bars, nine restaurants, a pool and plenty more exciting facilities, it is an ideal option for those looking for an adult-only option.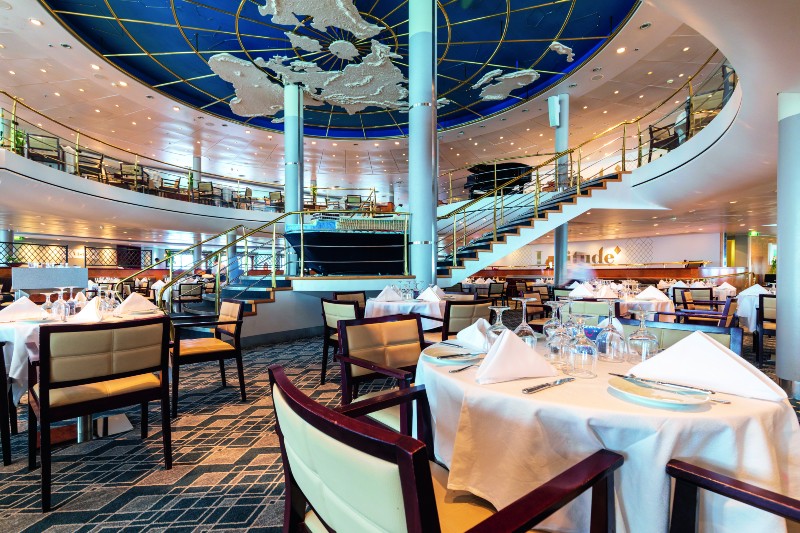 The ship is exclusively reserved for those aged 18 or over. Your cruise fare is also all-inclusive from the start so you can enjoy flights, transfers, luggage, food, drinks, tips and service charges included as standard.
It's not cheap, but the value you get for your fare makes it one of the lower-priced options when everything is taken into account.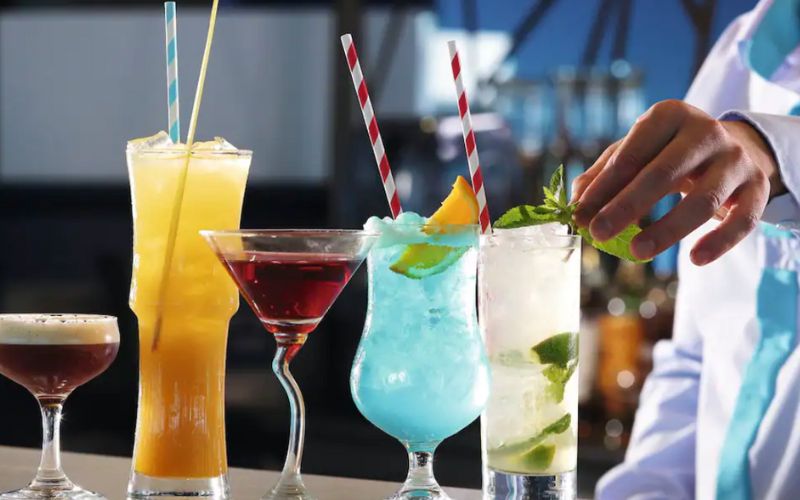 Daily entertainment varies from early morning exercises to West End-style shows as well as a wide range of dining venues such as buffet-style to waiter service restaurants.
The Best Cruise Lines Not Aimed at Families
Despite there being cruise lines which are fully or partially adult-only, there are also options for those who are looking for something more specific. Luxury cruisers or retirees may opt for one of these cruise lines which aren't marketed as adult-only but don't tend to attract families or young children.
Multi-generational cruisers might also be considering getaways with their older children while steering away from the hustle and bustle of the more family-oriented cruise lines and ships.
Luxury Cruises Aimed At Adults
6. Azamara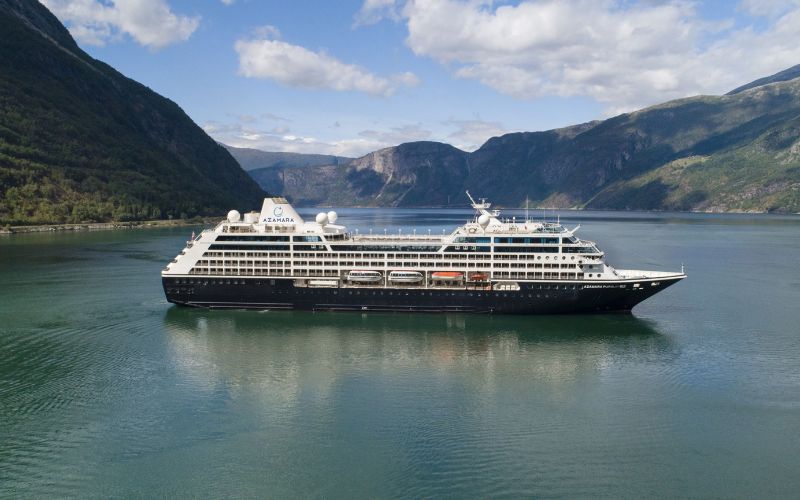 Aimed at adults | Premium-luxury cruising | Great for couples and friends
A premium-luxury cruise line which boasts small-ship, destination-focused itineraries, Azamara is a great option for those who are looking for a little indulgence.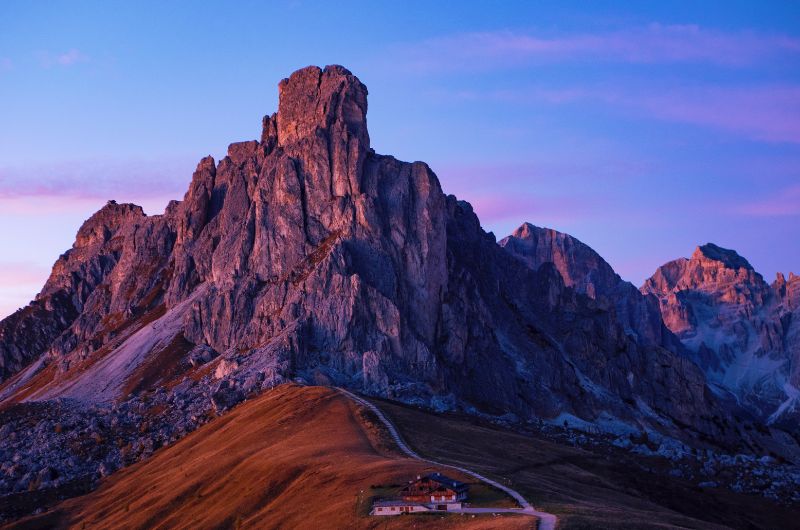 While the cruise line doesn't ban children entirely, the lifestyle onboard is focused on adults with no facilities planned for entertaining the kids.
There are four ships in the Azamara fleet, each carrying around 700 passengers and meeting a semi-all-inclusive standard.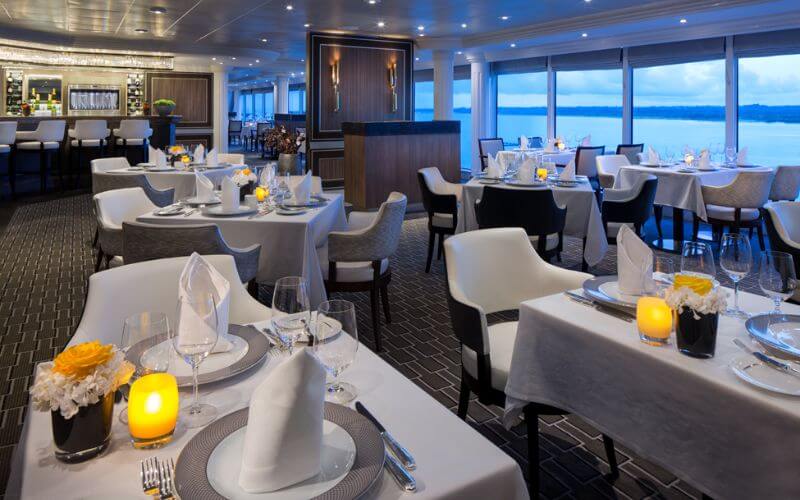 All tips, main dining, non-alcoholic drinks, selected spirits, beers and house wines, as well as self-service laundry and the signature AzAmazing Celebrations, are included in your fare, while additional charges come with excursions, transfers, premium spirits and alcohol, Wi-Fi and speciality dining venues.
7. Oceania Cruises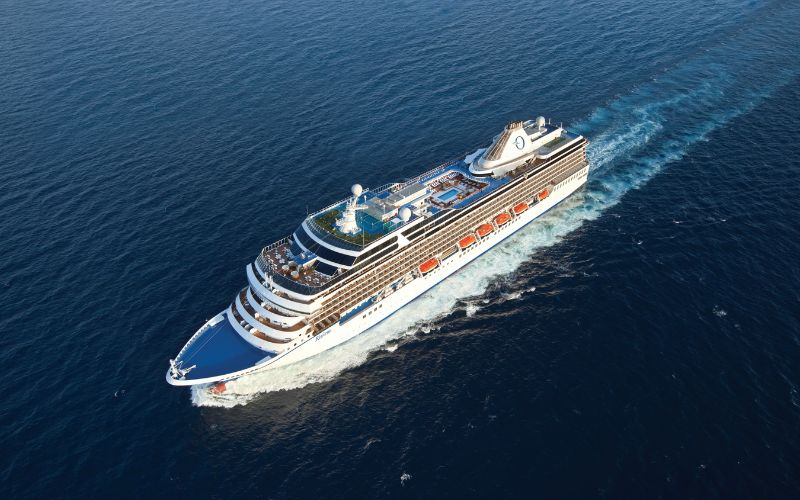 Aimed at adults | Premium-luxury cruising | Great for couples and friends
Another premium-luxury cruise line which focuses on the adult experience is Oceania Cruises. Couples and friends can enjoy life on board each of the seven ships available to book with Wi-Fi, and all dining and non-alcoholic drinks are included as standard.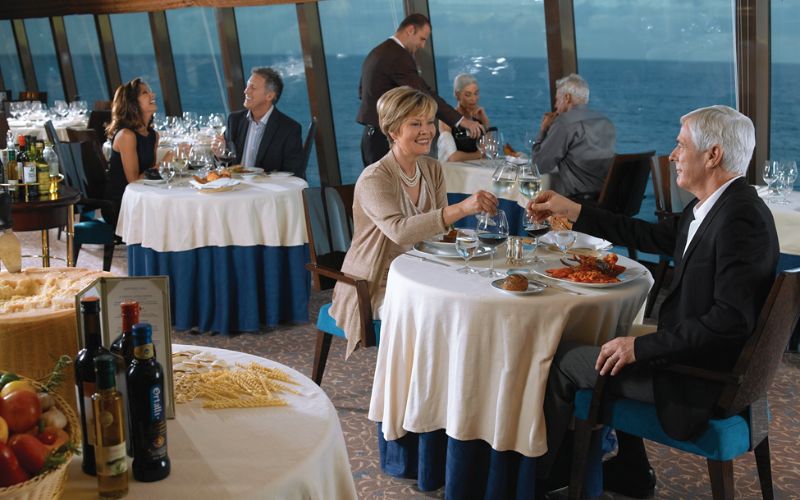 The cruise line is also renowned for having the best food at sea, with gourmet dining experiences crafted by celebrated chefs across the globe.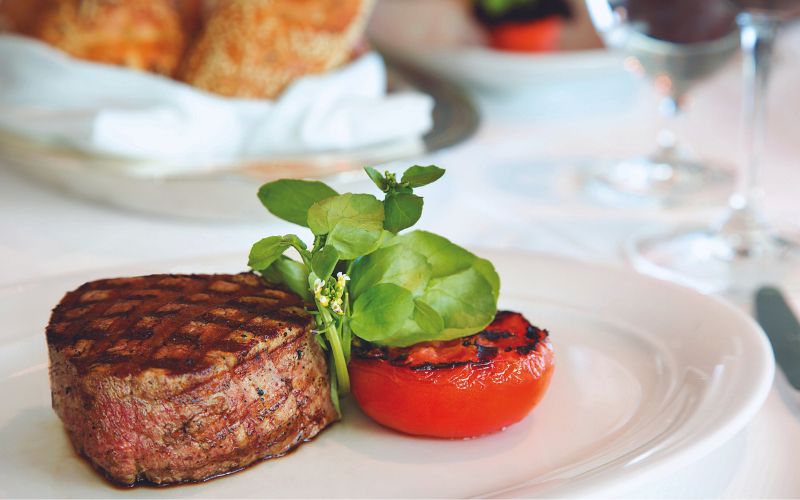 Enjoy unique culinary dishes at every dining venue, from internationally inspired poke bowls to authentic Italian pasta and classic steakhouse fare.
8. Regent Seven Seas Cruises
Aimed at adults | All-inclusive, ultra-luxury cruising | Great for couples
Regent Seven Seas Cruises is the most inclusive cruise line offering luxury sailings. All tips, drinks, dining, shore excursion options, Wi-Fi, flights and transfers are included in your fare on any of the line's six ships.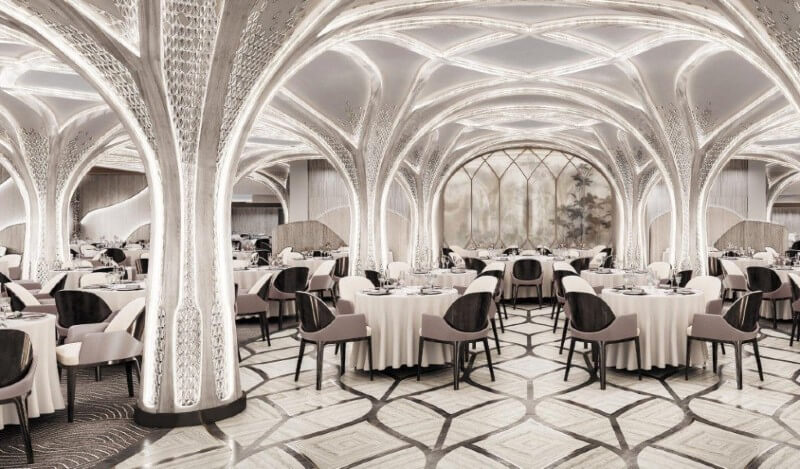 The fleet ranges in capacity size from 490 to 750 passengers, while offering one of the best staff-to-guest ratios at sea, so you can be assured of plenty of space to relax and enjoy the all-inclusive experience.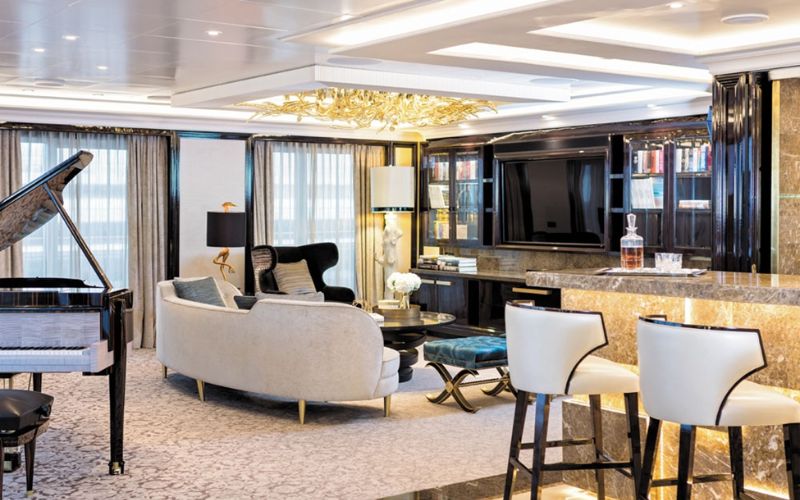 The cruise line allows children on board with a Club Mariner programme designed for age groups between 5 and 17. These are only on selected sailings however, and families tend to favour sailings to Alaska and Europe in the summer, so opt for cruises outside of these time frames and destinations if you're wanting something suited to just adults.
9. Silversea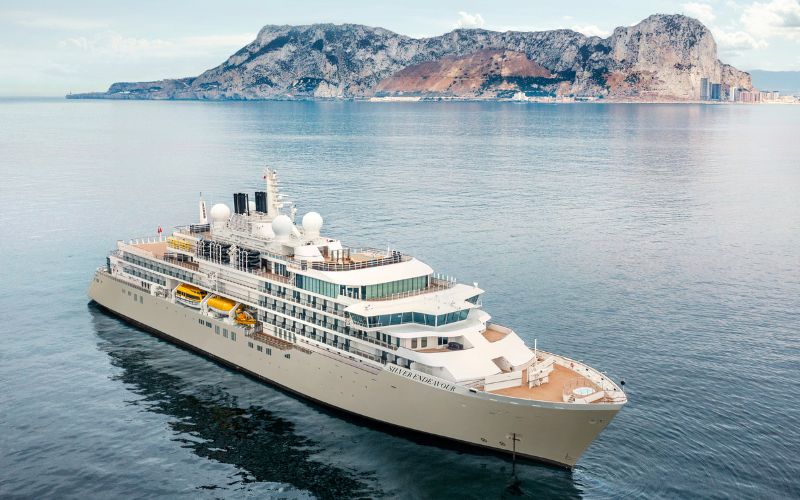 Aimed at adults | Ultra-luxury cruising and expeditions | Great for friends and couples
Another luxury cruise line which is aimed at adults while not being exclusively adult-only is Silversea. The line offers luxury cruising across all ten of its ships, of which four are part of the expedition class.
Capacity is up to 608 passengers, so you can experience small-ship cruising to destinations including South America, the Mediterranean, the Polar Regions, and Alaska.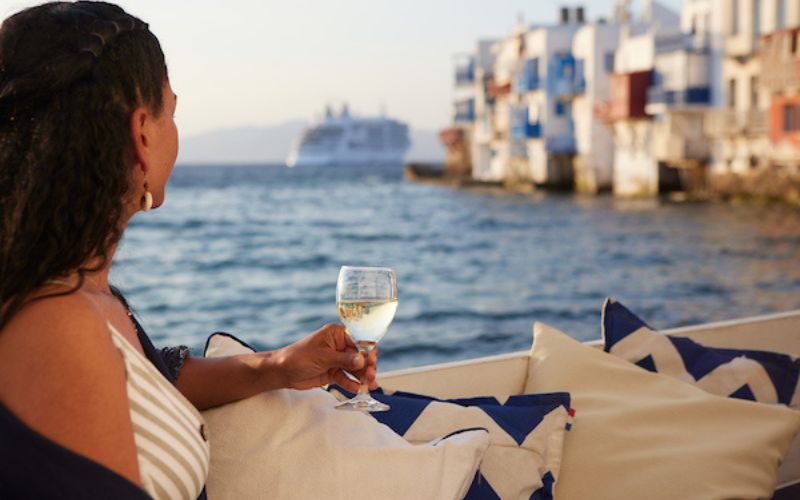 Children are allowed on sailings, though itineraries operating outside the summer are typically child-free. Even more so if you opt for longer duration sailings such as world cruise sectors of 50+ nights.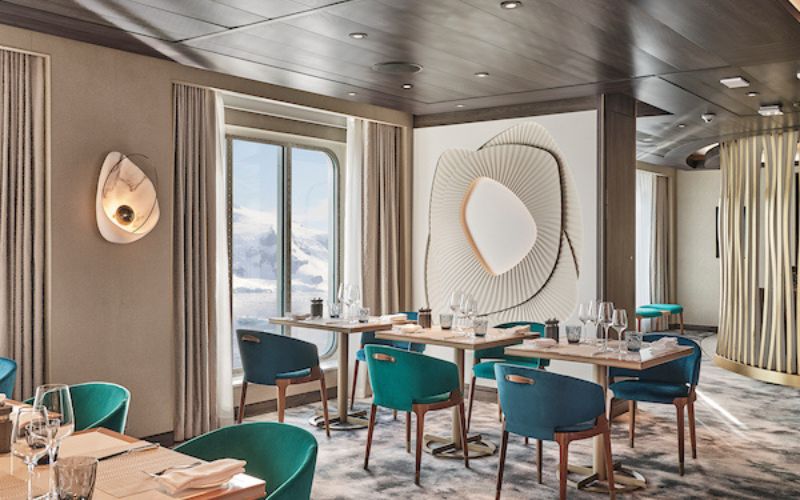 Your cruise fare includes most things, though speciality dining and premium drinks are charged extra during your sailing.
10. Cunard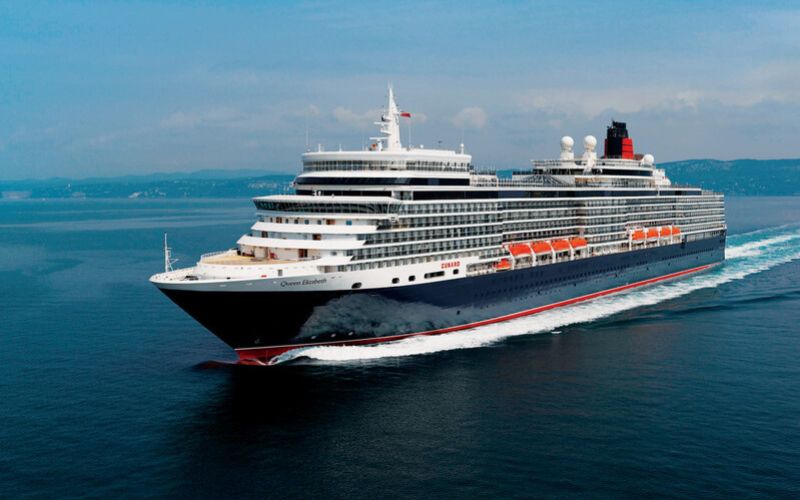 Aimed at adults | Traditional luxury cruising | Great for older families and couples
Another traditional cruise line is Cunard. This cruise line isn't strictly adult-only but does target couples and friends over families and children.
Life on board varies from Champagne toasts and daily afternoon teas to gala dinners and ballroom dancing so there's little room for kids' activities and entertainment.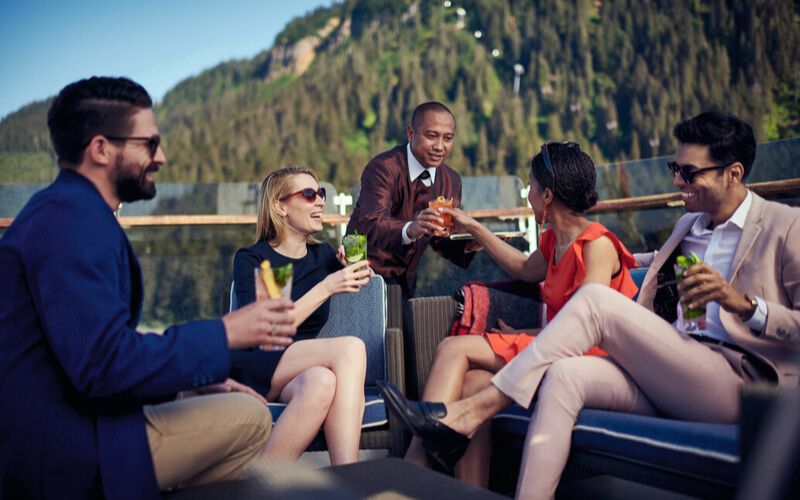 Décor on the ships is traditional with dark woods and art deco features, while entertainment ranges from daily quizzes and line dancing to evening cabaret and ballroom dancing.
Guests enjoy accommodation, fine dining, daily activities and entertainment, and great service as standard in their fare.
Additional extras include tips, alcoholic drinks, spa treatments and shore excursions. There are kids' clubs on the ships which offer activities to suit a range of ages, but the cruise line doesn't provide any other facilities outside of these to cater to children.
Cunard exudes sophistication with a history stretching back to 1847 when the first ship began sailing. Now, with three ships in the fleet and a fourth on the way, it's a great choice for cruisers looking for an alternative to adult-only ships while still maintaining an almost child-free holiday.
Cheap Cruises Aimed At Adults
If you're looking for a budget cruise which probably has no kids on board, then these are a great choice.
In the school holidays, you're likely to see some multi-generational groups with grandparents bringing the whole family along. But in term-time, you can expect an adults-only experience.
11. Ambassador Cruise Line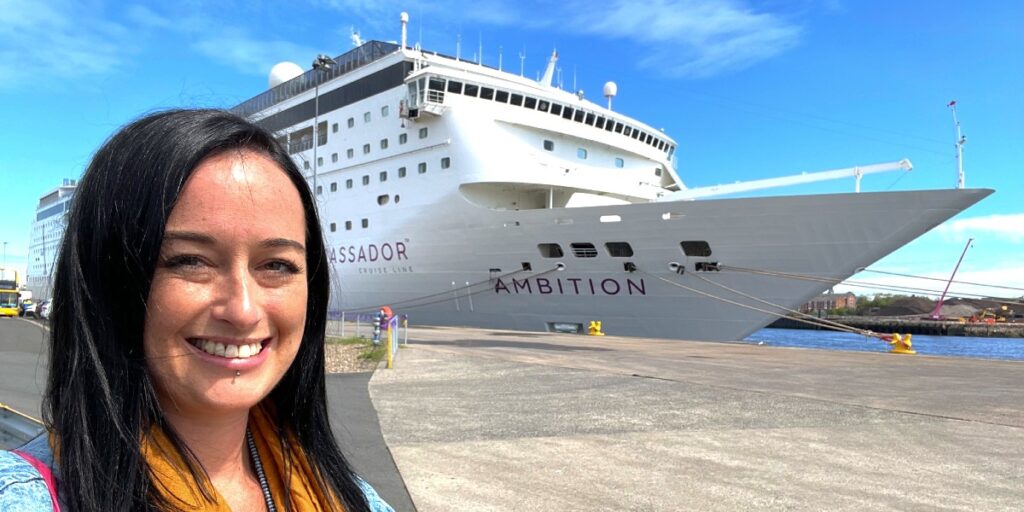 Aimed at 18+ | British-style cruising | Great for couples and friends
Ambassador has only recently come on the scene with an authentically British feel and two ships in the fleet, the first of which only launched this year. The cruise line offers a premium no-fly cruise experience for the 50-plus audience.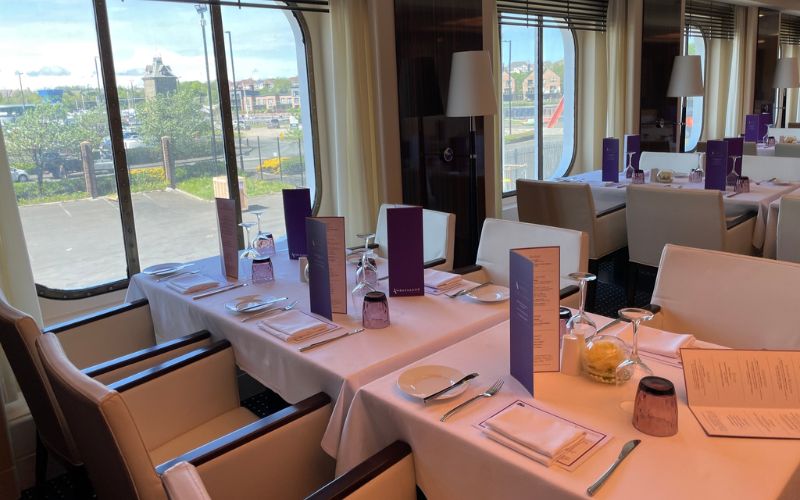 The cruise line operates as primarily adult-only sailings for those aged 18 years and over, but they do offer a few multi-generational cruises during peak school holidays. There aren't any children's facilities on the ships, but you can avoid these sailings if you're seeking an adult-only option.
Cruising with Ambassador includes all your dining, cocktail parties and gala dinners, as well as entertainment and daily activities and even spa access. There are drink packages available to add on too so you can make your sailing fully all-inclusive, as well as child-free!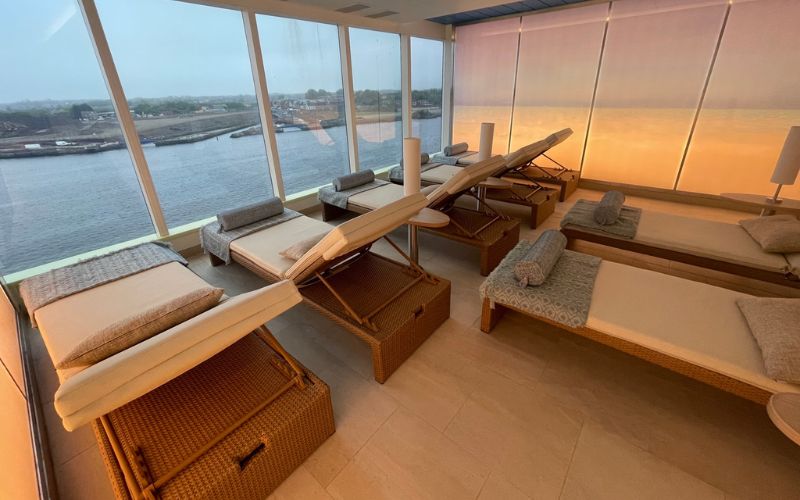 Ambassador is good for singles too – every cruise has some cabins set aside for solo passengers with no single supplement to pay.
Suggested read: Who Owns Ambassador Cruise Line?
12. Fred. Olsen Cruise Line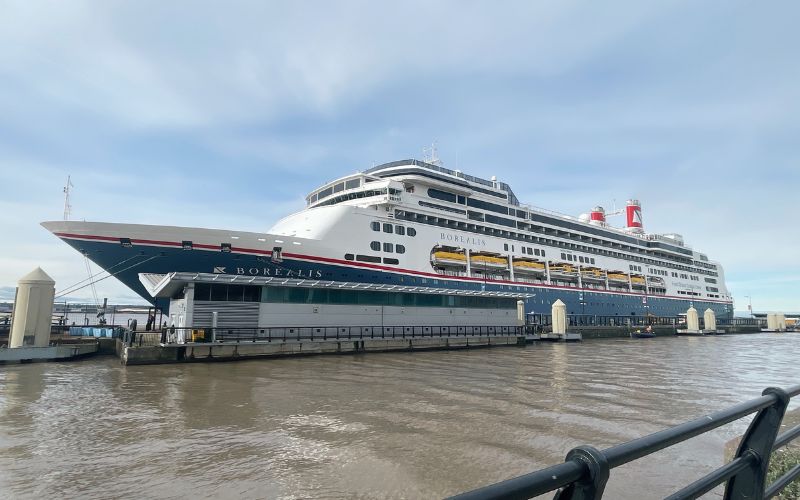 Aimed at adults | Traditionally British-style cruising | Great for older families and couples
Fred. Olsen Cruise Lines is an option for those seeking an adult-focused cruise on an intimate scale with small ships catered to traditional cruising.
There are only three ships in the fleet, each of which features spacious lounges and enriching entertainment as well as multi-course dining venues and daily activities with adults in mind.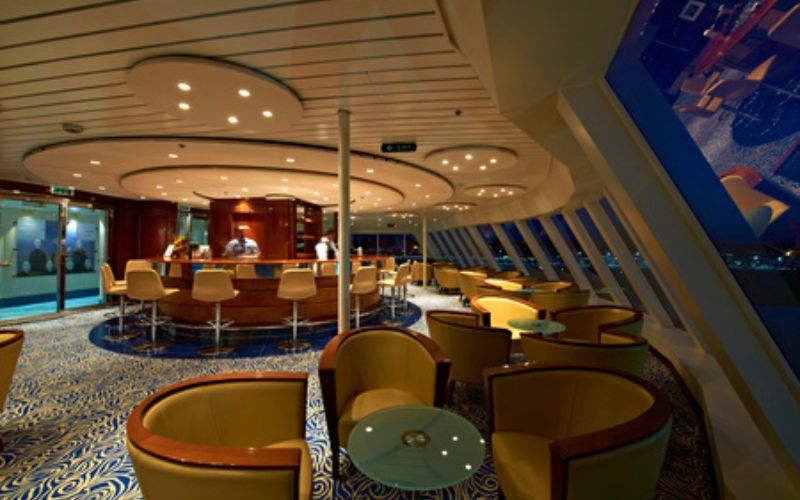 Fares include your accommodation, dining, self-service tea and coffee, afternoon tea, in-cabin dining and snacks, evening entertainment, use of leisure facilities, onboard activities, luggage porterage and flights for fly-cruise options. Drink packages are also available.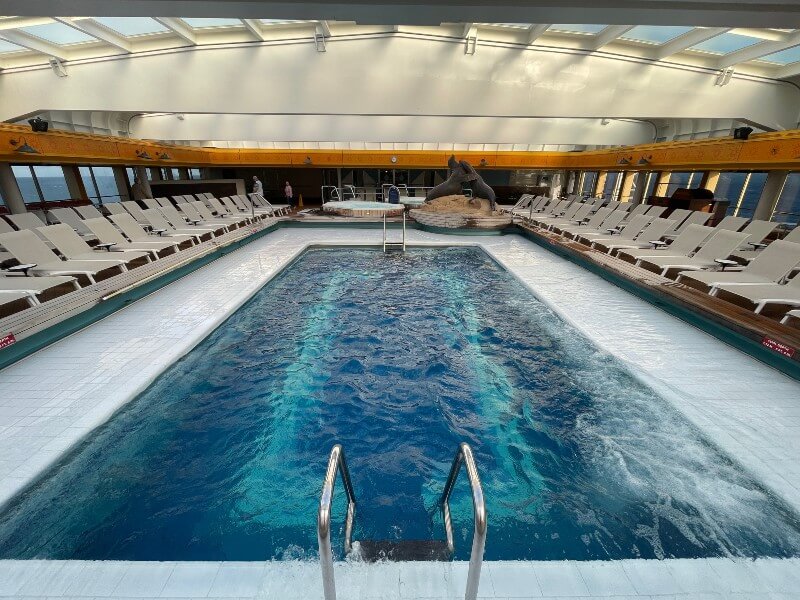 Fred. Olsen does operate a kids' club on selected sailings during peak-time holidays. The Little Skippers Club is for children aged between five and eleven years. If you're sailing with children over eleven, they are welcomed aboard but not into the kids' club.
The Bottom Line
Adult-only cruising has various options for cruisers looking for a kid-free holiday. But you don't always have to opt for the 18+ cruise lines as there are many which don't attract children whatsoever.
If bumping into a toddler at breakfast or listening to a mopey teenager is your stuff of holiday nightmares then the fully adult-only cruise lines would be ideal. All-inclusive options for these include Viking and Saga, while Ambassador is great for retirees and Virgin Voyages brings the party atmosphere for a younger audience (but only to 18 years)!
There are cruise lines too which feature kids' clubs but without all the bells and whistles you see with a typical family-friendly ship. These offer children their own space to make friends and their holiday memories while you enjoy a quieter afternoon by the pool or a peaceful meal for just the two of you.
Cruise lines including Cunard and Fred. Olsen are ideal for these types of sailings and cater to the multi-generational market too, so grandparents and grandchildren can enjoy cruising together.
The more luxurious cruise lines aren't typically strict on ages, and some of them even have their own kids' programmes too. However, these feature little to no children's facilities outside of their programmes and so don't cater too well to younger families.
Cruise lines including Silversea, Regent Seven Seas Cruises, Azamara and Oceania Cruises are all aimed at adult cruisers seeking adventure, fine dining and inclusive itineraries for enriching holidays.
Related Posts: