While Royal Caribbean offers the perfect collection of cruises for families and kids, this cruise line is also great at providing sailings ideal for adults too!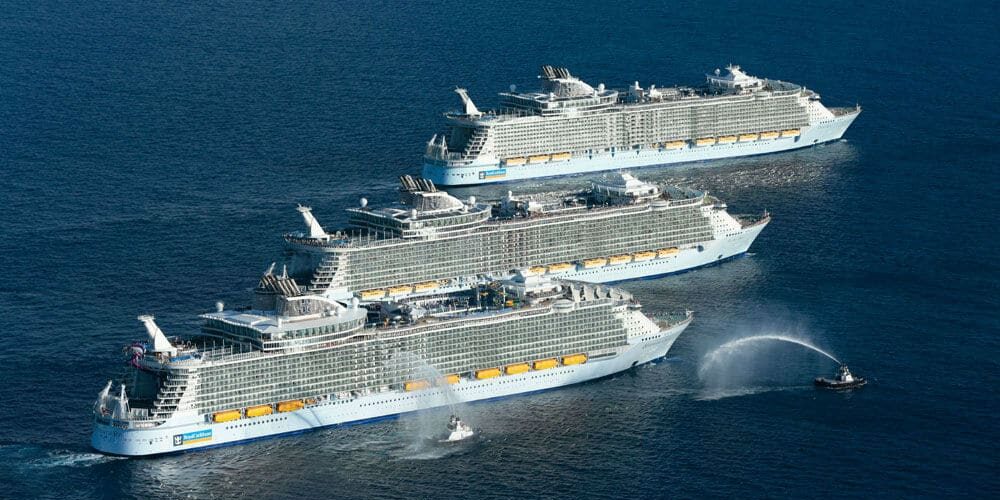 With 27 ships in the fleet, many of them offer adult-only areas and venues for a cruise getaway completely kid-free, even if there are no out-and-out Royal Caribbean adults-only cruises. But, which ship is the best depends on the kind of cruise you're looking for.
Whether you're seeking a relaxing oasis of calm in the adult-only solarium, looking to try your luck in the casino, or eager to dance the night away in the nightclub, Royal Caribbean features plenty of fun for the adults on board.
Does Royal Caribbean Have Adults Only Cruises?
Royal Caribbean does not have any cruises that are for adults only – families are always welcome. Anyone looking for a Royal Caribbean adults only cruise will have to content themselves with the dedicated spaces onboard ships where kids are excluded.
You can definitely have a great time on an adults-only getaway with Royal Caribbean, just don't expect a ship completely free of children.
Which Royal Caribbean Ships Have an Adults-Only Section?
Every Royal Caribbean ship has adult-only areas. These include the solarium, casino, nightclub, spa and certain adult-only bars and lounges.
Solarium – This is featured on all Royal Caribbean ships and is only open to guest aged 16+. The venue pools, whirlpools, a bar and some ships also have a cafe.
Casino – All Royal Caribbean ships have a casino and guests must be 18+ to enter. Any adults are able to visit, even if they are not gambling, as there is a bar and seating in most.
Nightclub – Every Royal Caribbean cruise ship offers a nightclub space on board for adults to enjoy music and dancing into the early hours.
Spa – Each ship in the Royal Caribbean fleet has a spa with treatments including facials, acupuncture and massages. A kid-free venue, it offers the ideal sanctuary for relaxation.
Bars and lounges – These are included in every Royal Caribbean ship and are great for trying out cocktails, listening to live music and meeting friends over an after-dinner drink.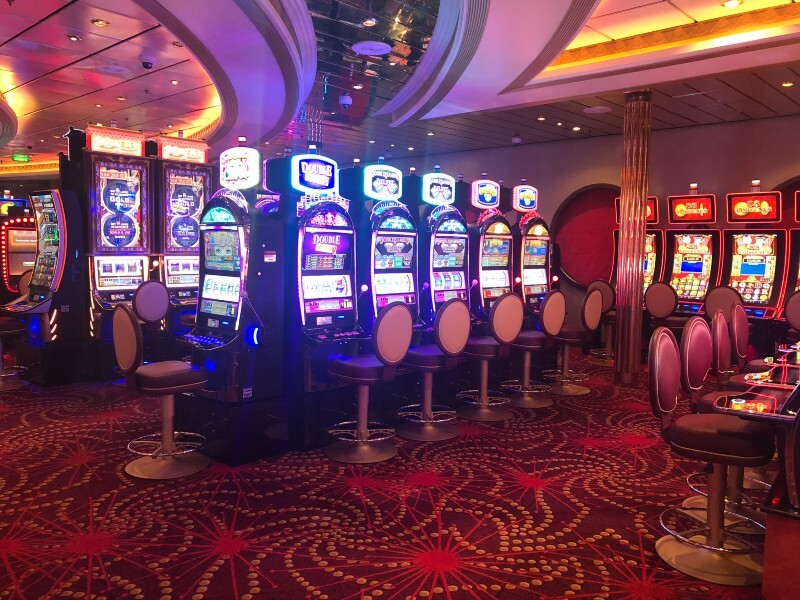 The Best Royal Caribbean Ships for Young Adults
The best Royal Caribbean ships for younger adults are the Quantum-class ships. While this isn't the biggest class for Royal Caribbean, its onboard facilities are more focused on technology, adrenaline-rushing activities and thrill-seeking, with plenty of adult-only options too.
The Best Royal Caribbean Ships For Young Adults:
Ovation of the Seas.

Anthem of the Seas

Quantum of the Seas
Royal Caribbean's Quantum-class ships feature the cruise line's first installations of the North Star observation pod and the RipCord by iFLY skydiving simulator.
You can enjoy cocktails crafted by robots, fantastic stage shows and watch the cruise industry's best cover bands at the Music Hall.
Read more about Royal Caribbean's Quantum Class.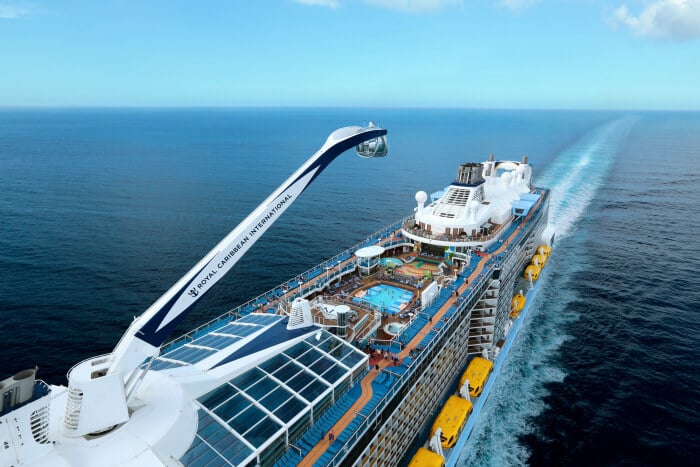 The Best Royal Caribbean Ships for Couples
The best class of Royal Caribbean ships for couples is the Quantum Ultra Class. Just a step up from the Quantum Class, these ships pack even more on-board to keep both you and your partner entertained, including the lively Lime & Coconut Bar, Playmakers Sports Bar, laser tag and more!
The Best Royal Caribbean Ships For Couples:
Odyssey of the Seas

Spectrum of the Seas
Spectrum of the Seas is mainly based in Asia, featuring regional flavours on menus in restaurants such as Sichuan Red and Noodle Bar, while Odyssey of the Seas is found in the Mediterranean and Caribbean.
The modern and innovative ships feature two open-air, resort-style pools for optimal fun in the sun, alongside the first fully-immersive, 4D virtual reality experience at sea – Virtual Adventure Zone.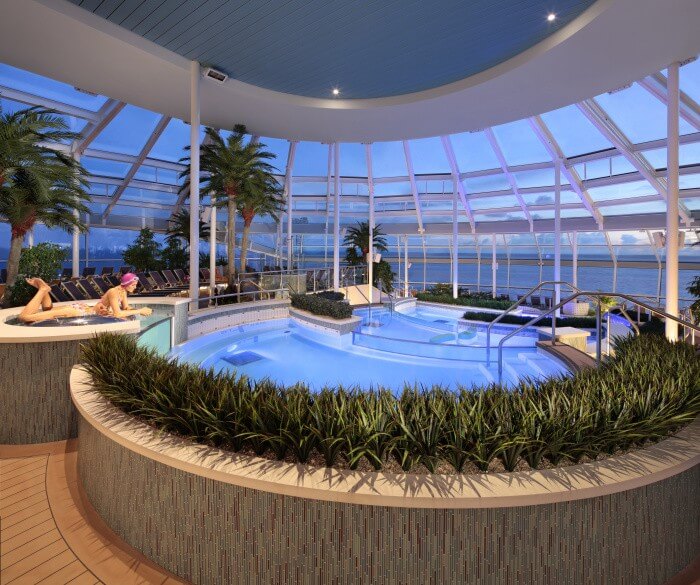 The Best Royal Caribbean Ships for Seniors
The Radiance Class is best for seniors as it offers a smaller ship experience, alongside all the signature features cruisers of Royal Caribbean come to expect. These ships don't tend to attract as many crowds or young families, meaning they're quieter and more relaxed.
The Best Royal Caribbean Ships For Seniors:
Brilliance of the Seas

Jewel of the Seas

Radiance of the Seas
Serenade of the Seas
Radiance-class ships offer floor-to-ceiling views – perfect for taking in the sunsets and watching your destinations come into view. With destination-focussed itineraries, you can enjoy more time ashore and fewer sea days than on the larger ships.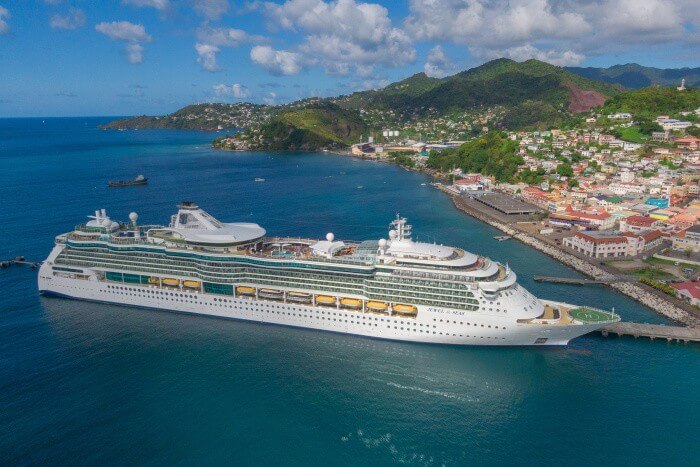 The Best Royal Caribbean Ships for Solo Travellers
Royal Caribbean's Oasis Class is best for solo travellers as those travelling alone couldn't possibly get bored while sailing on some of the largest cruise ships in the world! With a variety of activities and entertainment for all tastes and ages, these ships are ideal for making new-found friends and enjoying plenty of experiences while you sail.
The Best Royal Caribbean Ships For Single Travellers:
Wonder of the Seas

Symphony of the Seas

Harmony of the Seas
Allure of the Seas
Oasis of the Seas
Ships in the Oasis Class include Oasis, Allure, Harmony, Symphony and Wonder of the Seas. There is a larger class of ship now available, too – the Icon Class, with one ship currently available to book, which is Icon of the Seas. So that's another option if you want an epic action-packed experience.
NEW DEALS JUST RELEASED!
Don't miss the latest Royal Caribbean offers…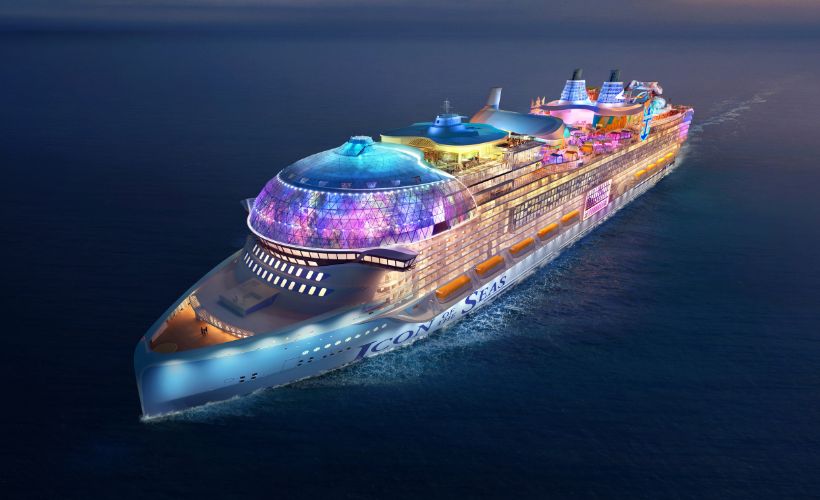 The Oasis-class ships are well-known for a few things. Central Park is a popular venue which is situated in the centre of the ship and brings a neighbourly vibe. With more than 10,000 plants and flowers, it's a true tropical hideaway.
Other features of Oasis-class ships include the tallest slide at sea – the Ultimate Abyss – and the incredible AquaTheater stage for diving and acrobatics like you've never seen before.
Read more about Oasis-class ships.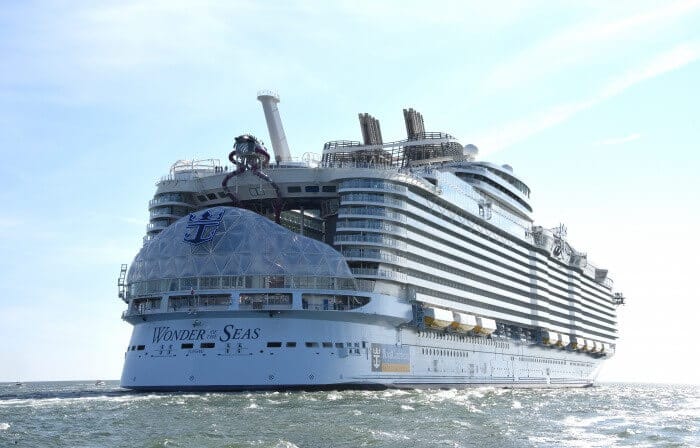 The Best Overall Royal Caribbean Ships for Adults
The newest ships in the Royal Caribbean fleet are the Icon-class ships, with the debut ship being Icon of the Seas. This isn't just the newest ship, but she's also the largest – with a gross tonnage of 250,800 and a maximum guest capacity of 7,600.
The Best Overall Royal Caribbean Ships For Adults:
Icon of the Seas
Star of the Seas – coming 2025
TBC – coming 2026
While this is definitely a ship that families will love, there are some great features specifically for adults who are either travelling without kids or who just want to relax while their children are busy in the kids' club.
Adults looking to relax will love the Chill Island area of the ship, which is home to four of the pools that she holds. One of these is Swim & Tonic, the first pool on a cruise ship to have a swim-up bar, while there's also Cloud 17, an adults-only pool. The neighborhood also hosts Lime & Coconut bars, including the first to specialise in frozen cocktails.
There's another neighborhood just for adults as well, which is The Hideaway. This is an elevated area that has the first suspended infinity pool at sea, with a multi-level sun terrace offering plenty of spaces to relax.
That just scratches the surface of what Icon of the Seas has to offer, with 15 restaurants, many bars and lounges, exciting waterslides, cutting-edge entertainment and more. Adults will love this ship more than kids.
Read more about the Icon Class.
Recommendation
While Royal Caribbean doesn't place an age limit on their sailings, there are still plenty of options for guests seeking an adult-only experience. Whether you're taking a break from the kids while they play in the Adventure Ocean kids' club, or you're honeymooning as loved-up newlyweds, there are a few spots and venues where children aren't to be seen.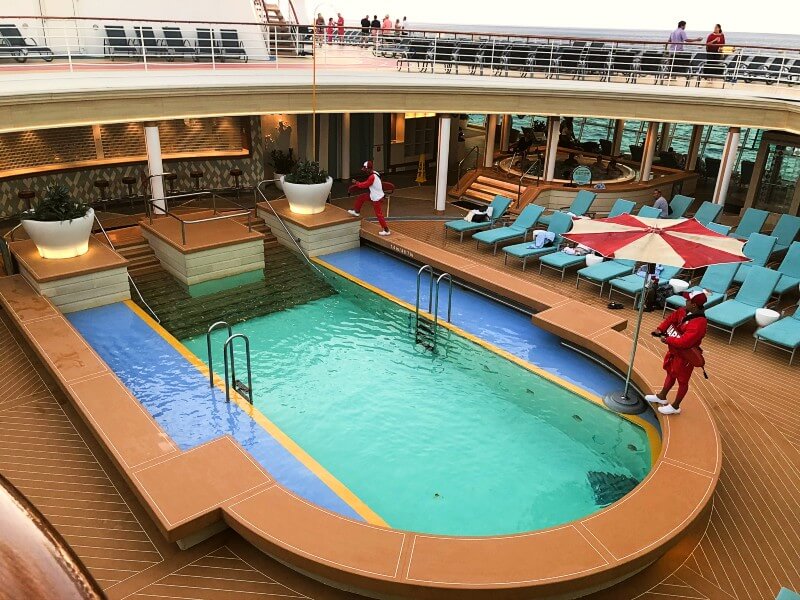 The newer classes of ships are better catered to younger adults and those seeking adventure, while the smaller classes of ships bring with them more port-intensive itineraries as well as a pared-back roster of activities, meaning there will likely be fewer children around.
For more information about the difference between Royal Caribbean's classes, check out my guide: Royal Caribbean Ship Classes Compared.
And if you'd like to see how the different Royal Caribbean ships fared in reviews on sites like TripAdvisor, Cruiseline.com and Cruise Critic, then take a look at this guide to The Best & Worst Royal Caribbean Ships By Reviews.
NEW DEALS JUST RELEASED!
Don't miss the latest Royal Caribbean offers…
Related Posts: