Britain's newest cruise line, Ambassador Cruise Line offers great value cruises from the UK.
But how much are the drinks on board Ambassador Cruise Line's ships? Well, you'll be pleased to learn that they're actually pretty cheap!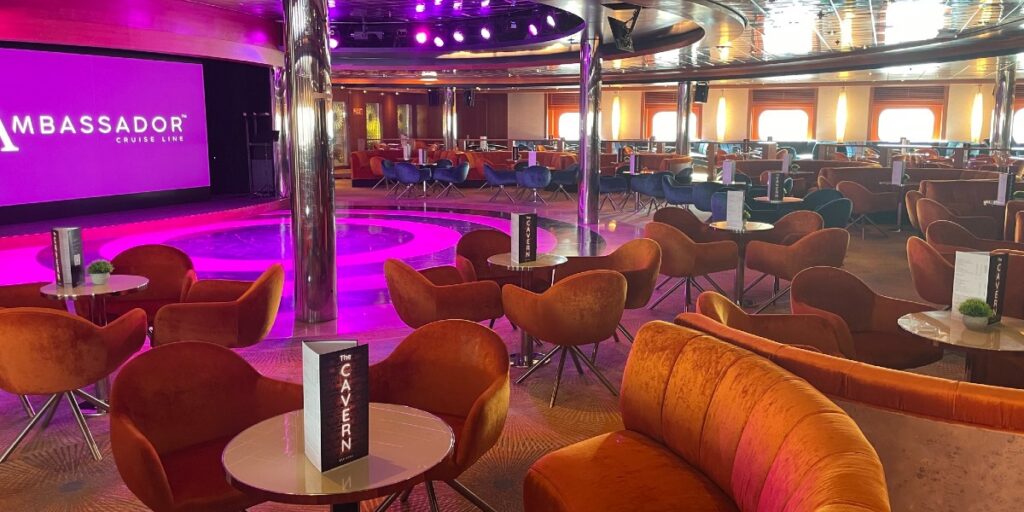 In this guide, I'll show you how much you can expect to pay for drinks on an Ambassador Cruise Line cruise. I can also show you the actual drinks menu for 2023 and beyond so that you can check that your favourite drinks are available.
By the way, I can highly recommend that you try the frozen strawberry pina colada!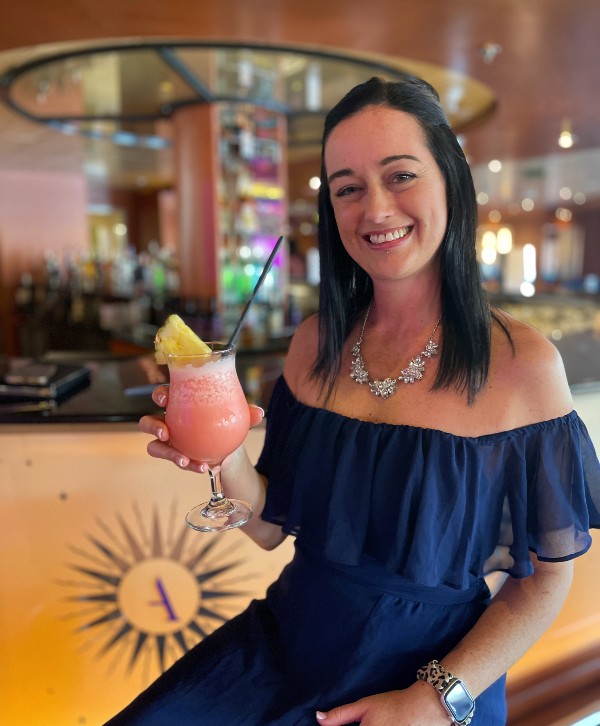 Ambassador Cruise Line Drinks Prices
The drinks prices on Ambassador Cruise Line are very reasonable. In fact, I'd go as far as to say that Ambassador Cruise Line is the cheapest cruise line for drinks. The prices are cheaper than what you would pay in many pubs or bars in the UK.
Here's a top-level look at the prices…
Ambassador Cruise Line Drinks Prices:
Glass of wine (250ml) – £7.25 to £7.60
Draught beer (pint) – £4.95
Bottle of beer (330ml) – £3.55
Spirit (40ml) – £4.25 to £6.05
Mixer – £1.25
Cocktail – £6.00
Mocktail – £3.85
Soft drink (330ml) – £2.55
Fruit juice (250ml) – £2.55
Coffee – £2.25 to £3.45
Tea – £2.25
Bottled water – £0.65
Read on to see the full Ambassador Cruise Line drinks menu (excluding the wine list).
Ambassador Cruise Line Drinks Menu
While most other cruise lines have different drinks menus in each bar, Ambassador Cruise Line has opted to keep things simple with a single bar menu for all of the venues.
That said, there are some drinks, such as draught cider and some gins and whiskeys, that are only available in certain bars.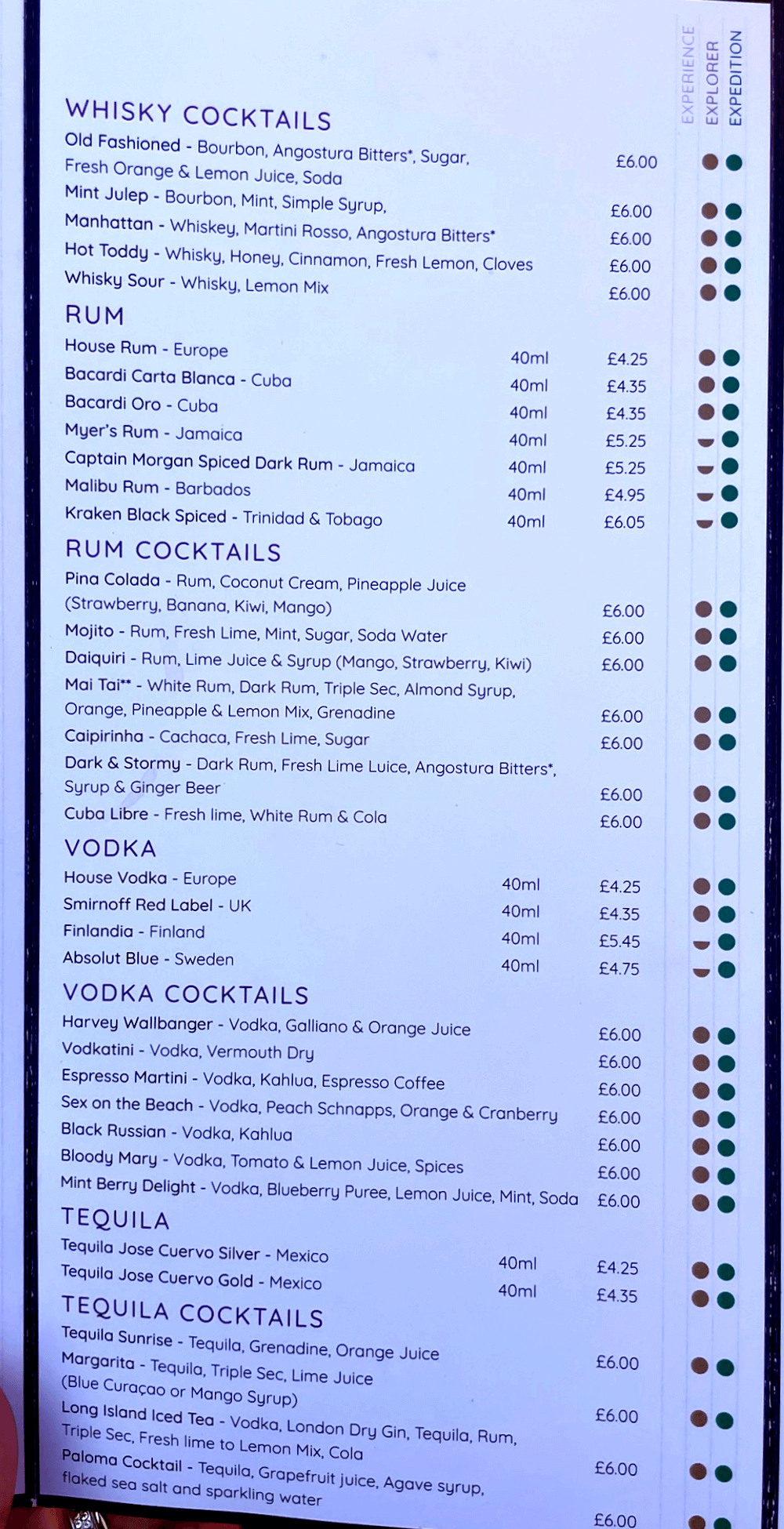 The Ambassador Cruise Line Drinks Package
When you book a cruise on Ambience or Ambition, you can choose to add all of your drinks to your bill and pay for them at the end of your cruise. Alternatively, you can buy a drinks package in advance that will give you unlimited drinks for a set price per day.
In fact, Ambassador Cruise Line offers four different drinks packages. If you're thinking of buying one, be sure to check out my guide to Ambassador drinks packages to work out which one offers the best value for you.

Alternatively, you can use my free Ambassador drinks package calculator.
All you need to do is enter which drinks you would like in a day and it will work out how much they will cost, as well as advising you on which is the best package to go for.
Get it here for free…
Ambassador Drinks Price Increases Since 2022
Ambassador Cruise Line's drinks prices have increased by around 20% in 2023 with the launch of Ambition, compared to when Ambience launched last year.
That seems fair though, after all, the price of many things has increased during this time. Originally, the drinks were incredibly cheap – even cheaper than most pubs on land.
Now, the drinks prices are still very reasonable, and certainly cheaper than most other cruise ships.
Below, you can see the drinks prices from 2022…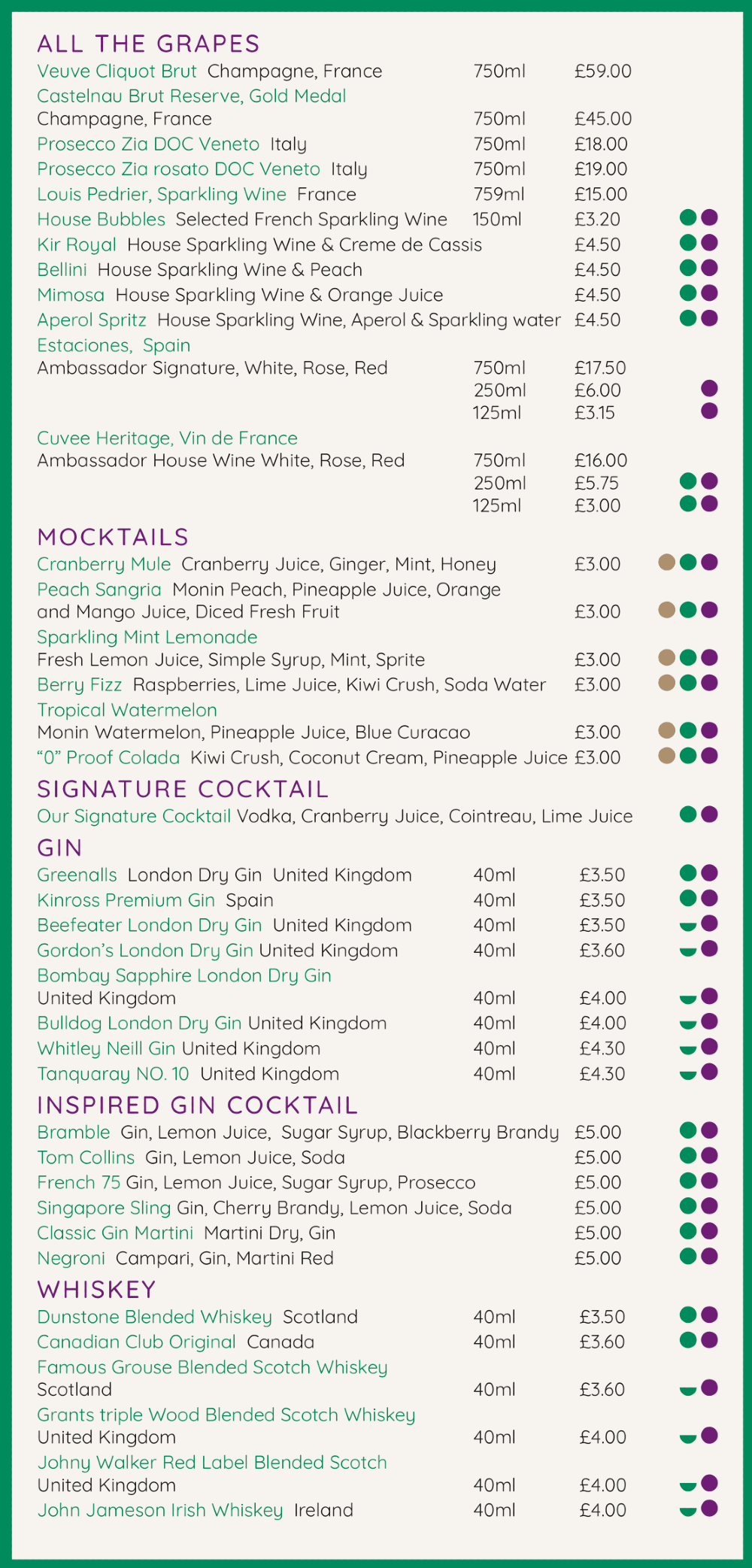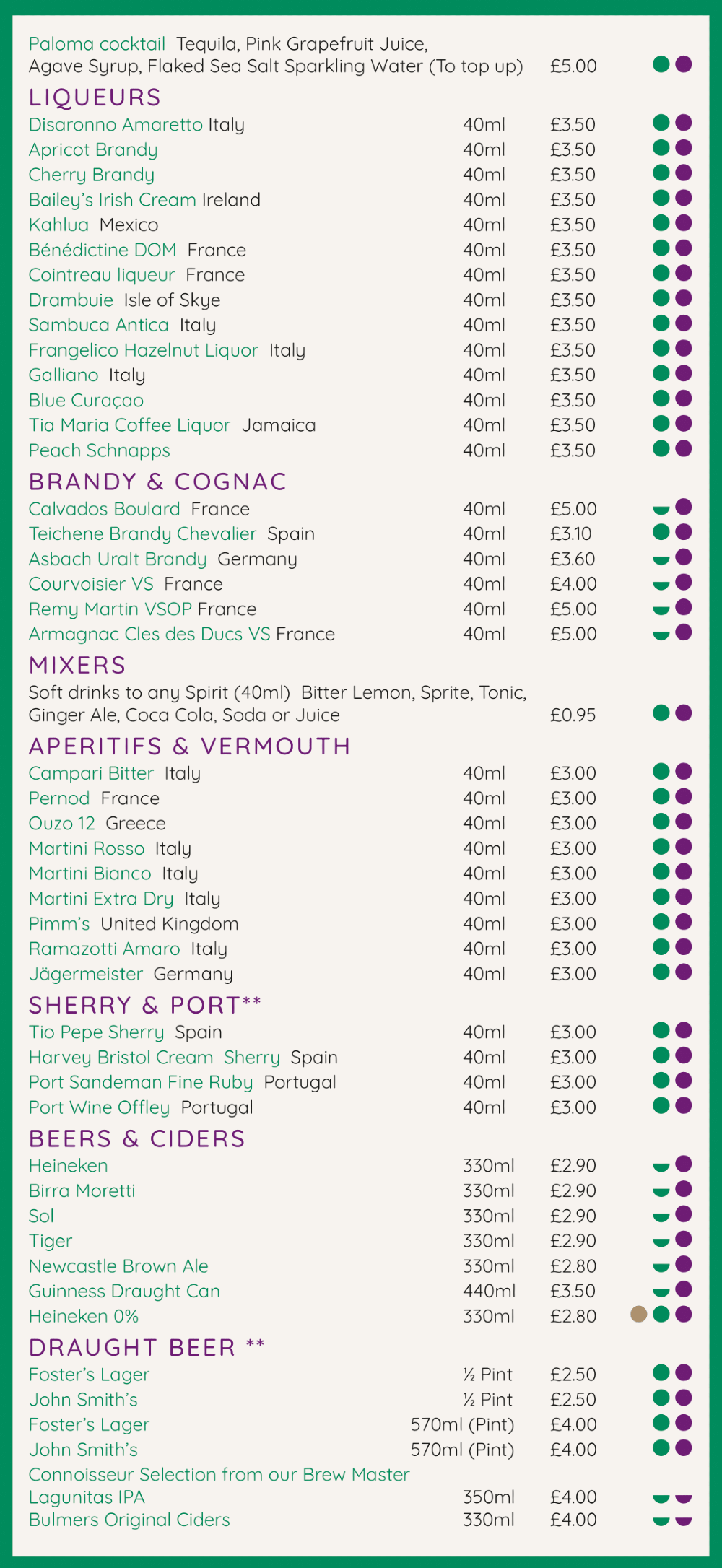 NEW DEALS JUST RELEASED!
Don't miss the latest Ambassador Cruise Line offers…
Related Posts: