This is a sponsored post by Marella Cruises.
When you're planning a cruise with Marella Cruises, it's important to know what's included in the price you pay, and what you'll need to pay extra for.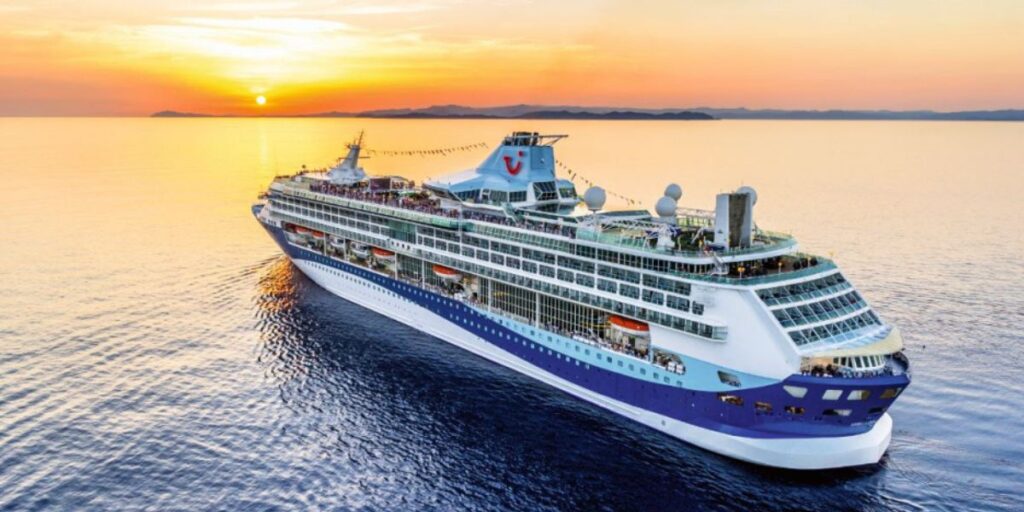 Marella Cruises can sometimes appear to be slightly more expensive than cruise lines offering similar activities – but when you consider how much is actually included in that price you pay, they're actually great value.
In this guide, I'll break down everything that you get included in your price, along with some of the optional things you can pay for separately, if you want to.
1. Accommodation
It may seem obvious but I'm stating it in case you're a first-time cruise guest – when you pay for your fare with Marella Cruises, that covers the cost of your accommodation on the ship.
There are various different cabin options available, including:
Inside cabins – the cheapest option with no windows
Outside cabins – with a view of the ocean
Balcony cabins – with their own private balcony
Suites – larger rooms that offer a slightly more luxurious experience
Single cabins – specifically designed for solo travellers
Family cabins – able to accommodate extra guests
No matter which cabin you choose, you'll get the following:
Twin beds that can convert into a double bed, depending on your preference
An en-suite bathroom with a shower
Tea and coffee-making facilities
Air conditioning
Wardrobe space
A safe for your personal belongings
A hairdryer
A TV
And yes, there are towel animals!
To learn more about the cabins on Marella cruise ships, watch this video where Hotel Director Georgio Katikkis and Chief Housekeeper, Zarko Novakovic give you all the info you need to know…
Some rooms include a Premier Service – primarily the suites and some family rooms. With this, you can enjoy a free continental breakfast in your room (once per week) and a free pressing service for three items per person – so you can get your formal wear pressed at the start of the cruise, ready to wear at dinner.
2. Food
Many of the food options on a Marella cruise are included in the fare you pay. On your ship, you'll have a variety of restaurant options, including:
Main Dining Room – this is where you can enjoy table service for breakfast, lunch and dinner, with a menu that changes every day
Buffet Restaurant – a more casual venue where several food stations serve different items. Some menus change daily but there are a lot of similar favourites each day too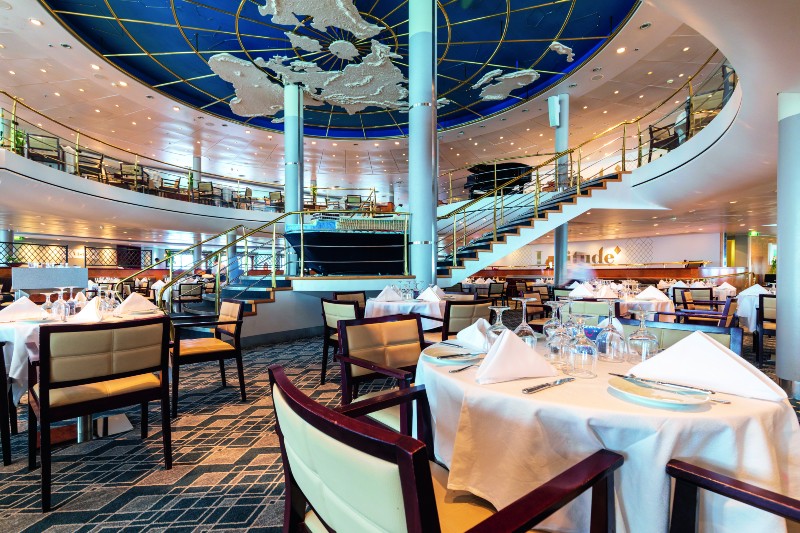 Then, depending on your ship, you'll have at least a couple of other venues where you can eat for free.
Smaller ships like Marella Discovery have Gallery 47°, an Italian restaurant, and The Glass House, which serves deli-style snacks during the day and sharing boards at night.
Larger ships like Marella Voyager have a couple more choices including Nonna's, a pizzeria.
Not all dining on the ship is free – there will be a handful of specialty restaurants that have an additional charge attached. For these, you'll need to make a reservation and pay a fixed cover charge, typically under £30 per person.
3. Drinks
Here's one of the areas where Marella Cruises really stands out.
Unlike other cruise lines, where you might only get a very small selection of drinks included for free (drinking fountain water during the day, juices and tea and coffee at breakfast etc), a Marella cruise includes a huge selection of drinks as standard.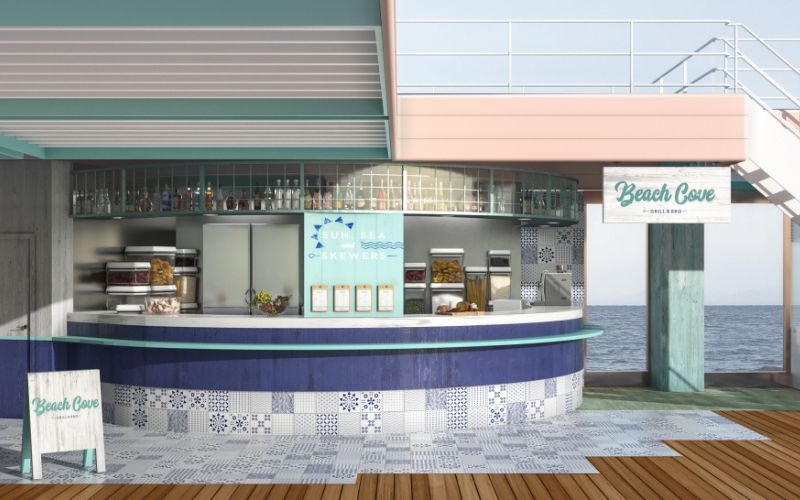 It's advertised as all-inclusive cruising, although there are some premium drinks you need to pay extra for.
Included in your fare you'll get:
Selected draft and bottled beers and ciders
Wine by the glass
Brandy and port
Selected cocktails
Infused spirits
All fountain soft drinks
Non-alcoholic mocktails
Basic teas and coffees
There is a limit on these – they're only available from 10 am until 2 am, although the basic juices, teas and coffees will be available at breakfast, so really it's not much of a limit at all.
If you want a drink that isn't included in that list, prices are extremely reasonable.
Marella Cruises Drinks Prices:
Premium lager (pint) – £3
Sparkling wine (glass) – £5 to £6.50
Premium cocktails – £2.50
Whisky and gin – £2.50 to £3
Lavazza coffees – £2.50
Bottled Coca-Cola products – £1
Even better, if you think you'll drink a lot of the more premium drinks options, you can get a Premium Drinks Package for just £10 per person, per day. This includes all premium drinks, except for wines by the bottle.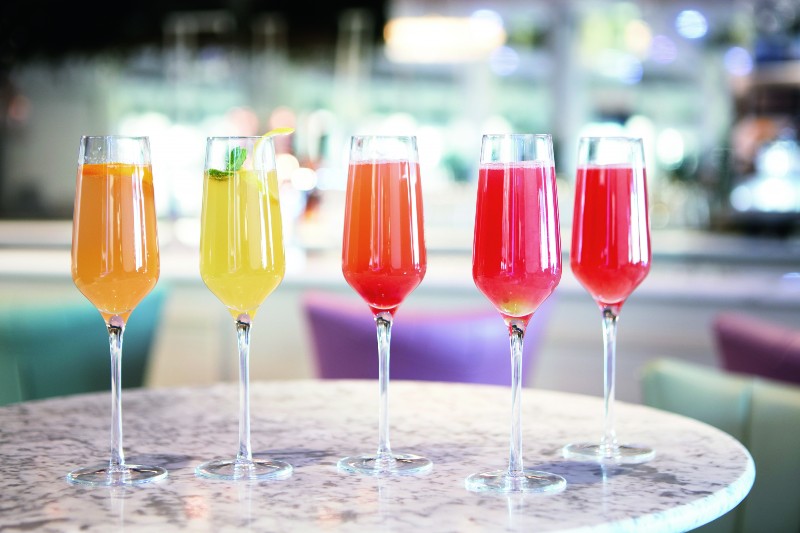 Compare that to some of the drinks packages on other cruise lines that can cost over £100 per day (!) and you can see just how good value Marella's drinks package is. Although even better is how much is already included in the fare you pay.
4. Entertainment
Your Marella cruise will have a selection of evening entertainment that's included at no extra charge. Each ship has its own Broadway Show Lounge serving as a large theatre space, with various live shows. Larger ships have two performances per evening too, so you can be more flexible around dinner.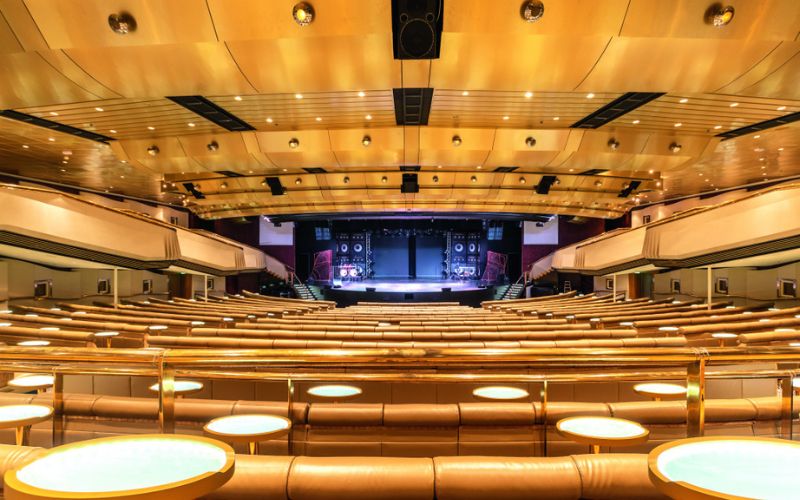 Elsewhere on the ship, some of the bars will host quizzes, smaller musical performances and live comedy too, all of which are included. Free quizzes are usually just-for-fun, or with a basic prize.
5. Activities
Each ship is equipped with various facilities to keep you entertained during the day, most of which are included in the cruise fare.
All of the ships have a pool if you just want to relax, and they all have a cinema (either indoor or open-air), showing a mix of the latest releases and some Hollywood classics.
You can play mini golf, work up a sweat at the onboard gym or run around the jogging track. Arts and crafts activities are also available.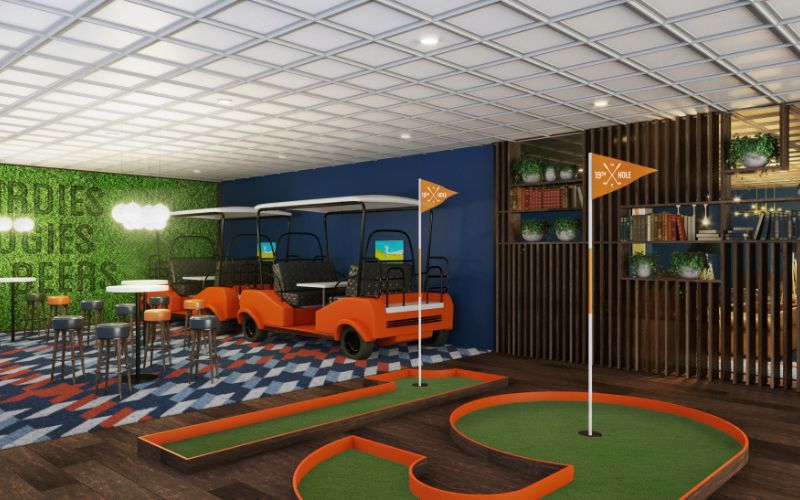 Some activities will incur an extra charge, but it's the sort that you would expect to:
Casino games
Photo shoots at the on-board studio
Spa and beauty salon treatments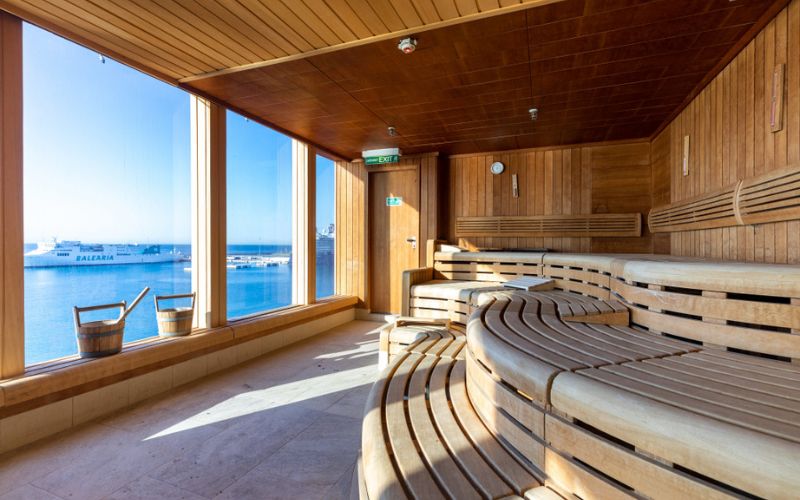 6. Kids' Clubs
Four of the five ships in the Marella Cruises fleet are family-friendly and have onboard kids' clubs that are included in the fare you pay.
There are three kids' clubs:
Hideout – a space for teenagers, with age-appropriate activities
M Club – the main kids' club for children
Mini M Club, or Babytainment (ship dependent) – aimed at babies and toddlers.
Hideout and M Club are spaces where you can drop the kids off, while some of the activities for the youngest children are designed for parents to enjoy with their children.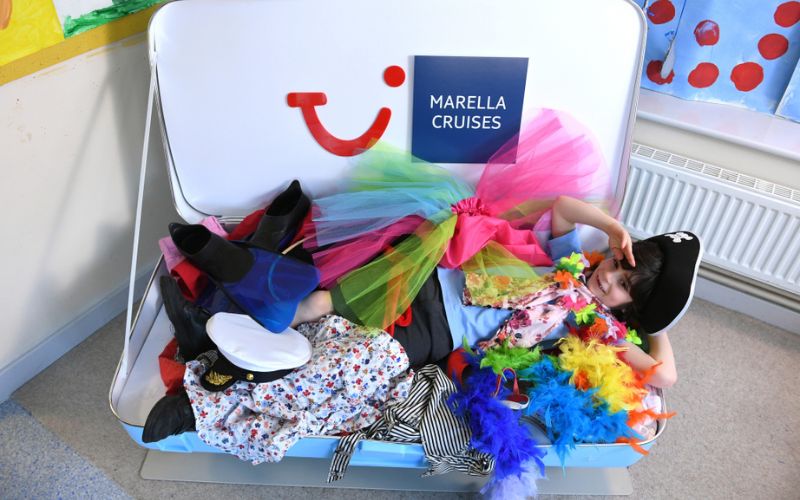 Some evening activities are available too, especially in peak season, and again these are included in your cruise fare.
7. Tips and Port Fees
Another standout for Marella Cruises – unlike many other cruise lines, all of the crew gratuities and port fees for your cruise are included in the price you pay.
Gratuities are the extra fees split between the crew, the tips that help to top up their salary, and many cruise lines charge this as an extra fee.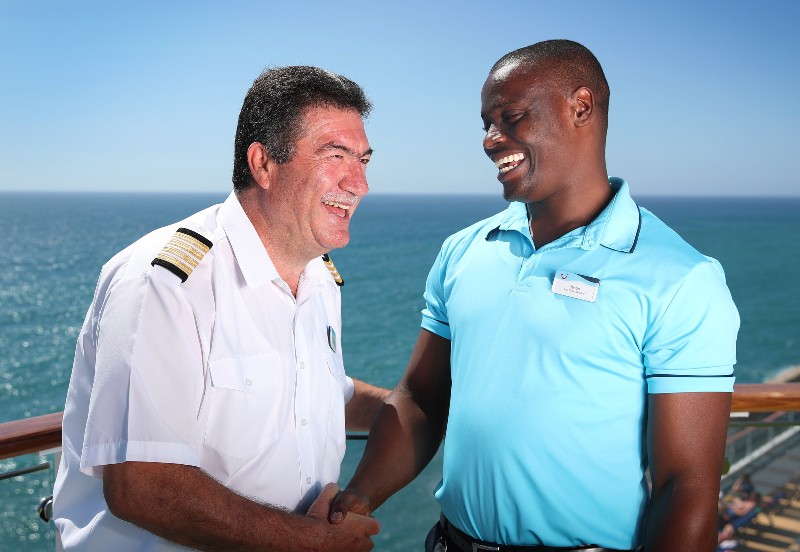 And it's the same with port fees and taxes, which on some cruise lines can set you back an extra £200-300 for a typical 7-night itinerary.
With Marella Cruises, it's all included, so the cruise fare advertised is the price that you'll pay.
8. Flights and Transfers
Marella Cruises all include your flights and transfers as standard. Because Marella Cruises is owned by the TUI Group, everything is packaged up for you by the same company, making your travel much easier and more seamless.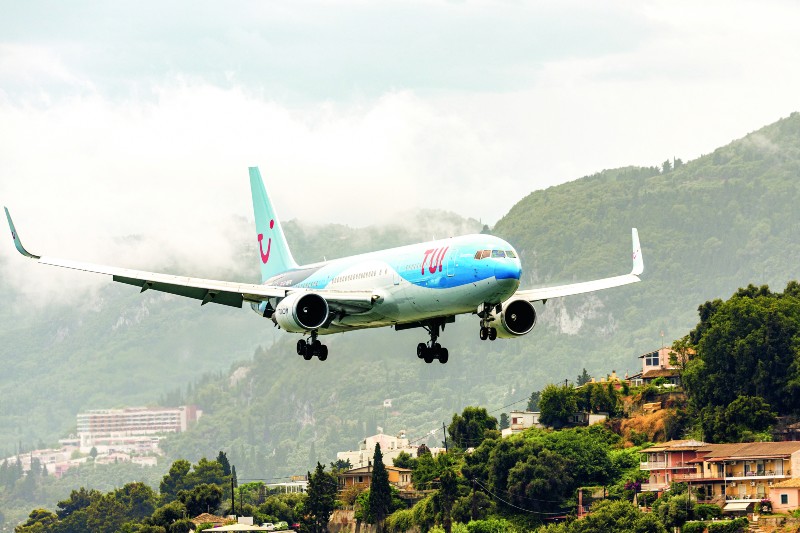 From the moment you arrive at the airport, you're being cared for by a single company, and they'll whisk you all the way to your ship and then back home again once your cruise is complete.
It takes away a lot of the hassle of booking separate flights, or hoping that your flight provider doesn't have delays which prevent you from getting to your ship on time. Because it's all one company, everything just works, and if your flight is delayed then arrangements are made so that you don't miss the ship. No stress.
What isn't included with Marella Cruises
Basically, everything that you need to pay for on your cruise is included, but there are some extra services that are completely optional that you may want to pay extra for.
You can absolutely enjoy a cruise without these, but it's good to know how much they cost in case you consider them a vital part of your cruise holiday.
1. Room Service
Marella Cruises has a room service menu, but you will need to pay for anything you want to order.
The prices are very reasonable – a selection of light meals are available for less than £5, you can order a salad for less than £3, or you can get juices and hot chocolate for under £3 as well.
And the best bit – Room service is available 24/7. So if you wake in the middle of the night and fancy a drink or snack, it's just a phone call away.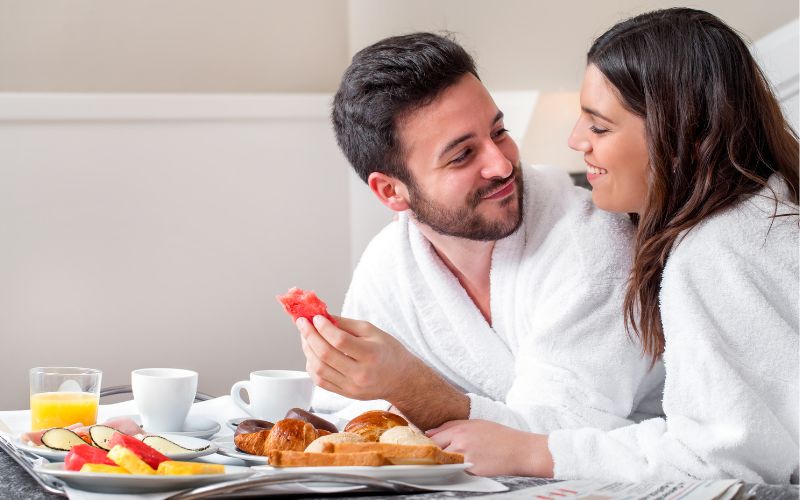 2. Laundry
Laundry is another additional service on Marella Cruises, with the option to pay by individual item or pay for a bag of laundry in one go.
Pressing services are available too, for an additional cost. Laundry is collected from your cabin and typically returned the following day, although an express service is available if you want to pay a premium.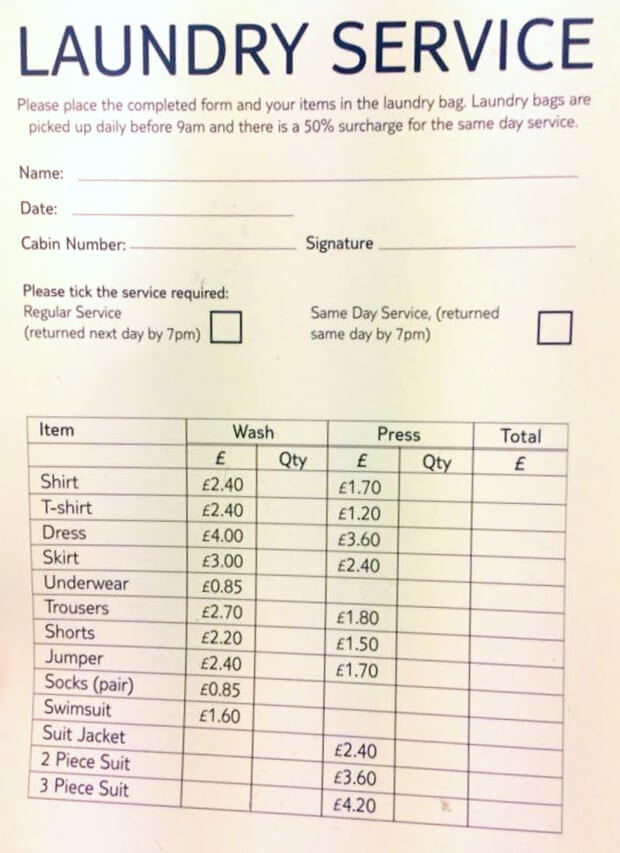 3. WiFi
WiFi internet access isn't included in the cost of your cruise, so if you want to get online then you'll need to pay an additional fee. There are various options available, including low-cost one-hour access and the option to pay for a full week.
Here are the latest WiFi prices for Marella Cruises:
1 hour, 75 mb limit – £8
1 day, 300 mb limit – £15
3 days, 800 mb limit – £25
8 days, 1.6 gb limit – £49
15 days, 2.4 gb limit – £90
Most cruise lines won't offer this level of flexibility – if you want WiFi, you're paying for it for the whole week, at an average cost of between £15 and £20 per day.
So Marella's WiFi deal is better if you just want occasional access, and it's cheaper if you want a full week, since 8 days work out at just over £6 per day.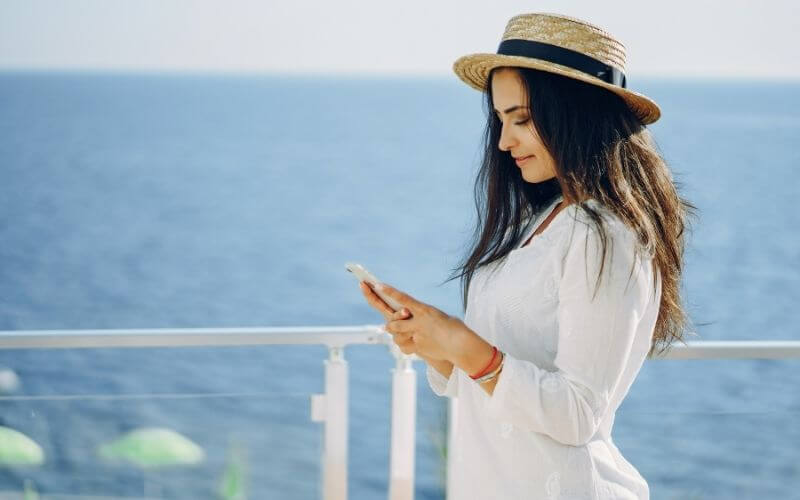 4. Shore Excursions
While you're welcome to get off the ship in your ports of call and explore on your own, if you prefer an organised excursion then you'll need to pay for it – just as you would with almost all other cruise lines.
Marella Cruises' shore excursions are all planned by experts in the region. In my opinion, they're worth the extra price if you want to experience as much of the port as possible, or get to try exciting experiences that you otherwise wouldn't be able to.
Prices typically start at £40 for adults and £25 for children.
5. Cruise & Stay
Because Marella Cruises is part of the TUI Group, and because they package everything for you, you can often extend your holiday with a stay in a TUI hotel.
If you don't want your holiday to end when your cruise does, book a hotel break to enjoy more of your final destination before you fly home. There are a lot of hotel options available, including budget-friendly options and more luxurious resorts.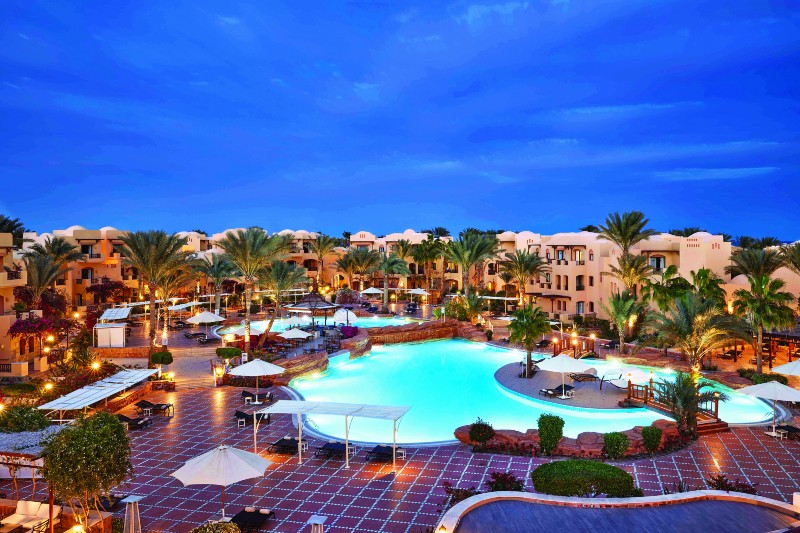 It's completely optional but worth checking out if you have the time to really make the most of your getaway.
Are Marella Cruises good value?
Marella Cruises are definitely good value. Prices are often equivalent to other cruise lines, or only slightly higher, and yet you get a lot more included as standard, including most of your drinks, your gratuities and your port fees.
Nobody wants to be penny-pinching when they're on holiday, or constantly questioning whether they can afford that next drink. With Marella Cruises including everything I've listed above, you can just relax and enjoy every minute of your break.
And if you do want to pay for extras, like premium drinks or WiFi, the costs are much lower than they would be on other cruise lines too, making a more premium cruise even more affordable.
Final word
Whenever you're booking a cruise, you've always got to check what's included, as it does vary with each cruise line. And Marella Cruises is one of the most inclusive cruise lines you can pick from – especially when you're not looking at the super-expensive, six-star luxury cruise lines.
Considering a Marella cruise, now that you've seen how good value they are? Make sure you check out my comparison of the Marella Cruises ships to find the one that's perfect for you.
Or, check out the Marella Cruises website for more information.
NEW DEALS JUST RELEASED!
Don't miss the latest Marella Cruises offers…
Related Posts: