Cruises are the ideal place to enjoy a holiday hassle-free with everything you could ever need at your disposal. Comfortable accommodation, dining round-the-clock with options for many dietary requirements, and lots of entertainment and activities catered for mature audiences.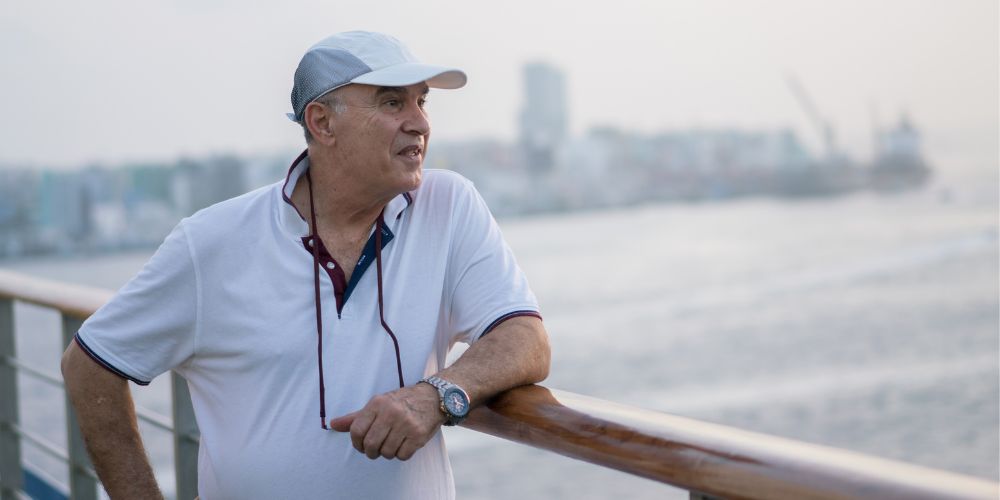 According to the Cruise Lines International Association (CLIA) the average age of cruise passengers is 46.7 years old, but young families can skew these statistics. In fact, the median age was 60 to 69 years old with 19% of cruisers falling into this age range.
For cruisers who are single and over 60, this offers the perfect holiday option for you to meet new-found friends of a similar age and interest, while also exploring multiple destinations in one trip.
Many cruise lines cater to solo travellers, hosting dedicated events and gatherings, single-only staterooms and offering reduced rates for those who travel alone.
Read on to find out more about which cruise lines are best for those who are planning a solo cruise, including river cruises for singles over sixty and plenty of options for single seniors looking for ocean cruises.
Are There Cruises For Singles Over 60?
There are lots of seniors' singles cruises. Options include ocean cruises and river cruises, so there's something to suit all solo cruisers over 60, whether you're seeking friendship and travel companions, romance or just some company during your trip.
There are organised group cruises for singles, which are ideal for those seeking convenience and looking to meet new people without the hassle of organising and researching your itinerary. These are for friendship, possibly romance or simply those who don't want to travel alone.
For those who are specifically looking to hook up with fellow singles, some singles cruises will be a better option for those seeking romance at sea.
In general, most cruises will look after you, each providing the convenience of onboard activities, shore excursions and service that will never make you feel out of place, especially if you're single and cruising alone.
Here are the best cruises to choose from if you're seeking a seniors' singles cruise…
The Best Cruise Lines For Singles Over 60
1. Viking Ocean Cruises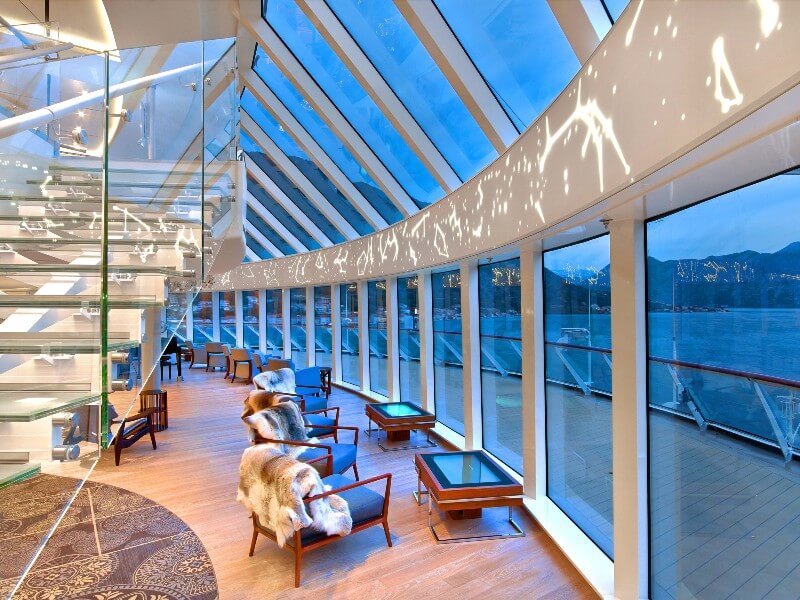 Viking Ocean Cruises attracts mostly over 50s, with experiences tailored to this demographic. The ships, of which there are six so far, are on a smaller scale, with only 930 passenger capacity.
Each luxurious cruise ship is designed with sophisticated décor and inclusive value. From excursions and wine with dinner to speciality dining and tips, everything is included upfront in your cruise fare.
For solo passengers, there are plenty of opportunities to mix and mingle with your shipmates. Strike up a conversation while you take a dip in the infinity pool, share a bite to eat in the traditional Nordic deli, or enjoy an evening tipple, swapping stories in Torshavn, the intimate jazz club.
Just last year, the cruise line offered the return of no single supplements on selected ocean and river sailings for the brand, so it's also worth keeping your eye out for any of their offers coming up in the future.
2. Holland America Line
Holland America Line has an average age of 64 and so is ideal for those over 60 looking to set sail.
The cruise line is well-known for its solo cruise offering with activities onboard varying from things that are easy to enjoy alone through to those which offer perfect mingling opportunities. These include cocktail mixers, cooking classes, games, and wine tasting.
Holland America's biggest and newest ships, Koningsdam, Rotterdam and Nieuw Statendam, each offer 12 solo cabins for guests. The Ocean View rooms are also another option with the same amenities.
Holland America Line offers a Single Partners Program to solo travellers to create more indulgence and socialising opportunities for those travelling alone.
3. Cunard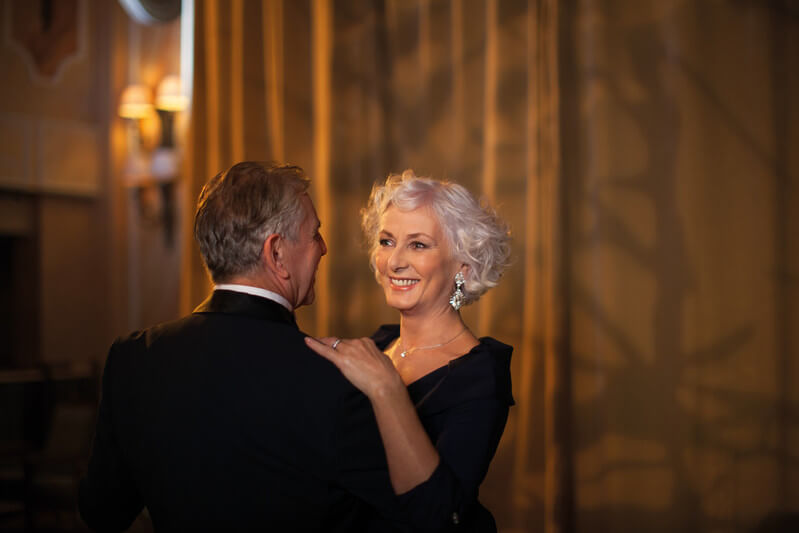 If you're looking for something more traditional, Cunard is one of the specialists. Grand social spaces such as the Queen's Room for ballroom dancing, daily afternoon teas, and cabaret influenced by Fred Astaire and other west-end greats, make it a fantastic option for seniors cruising alone.
The cruise line has an average age of just over 60 years, so you can be sure that you will likely meet like-minded guests and fellow seniors to chat and catch up with at the end of the day.
With a Cunard cruise, you can look forward to formal dress codes and themed nights such as 1920s or black tie. There are white-gloved waiters, string quartets playing throughout the ships' social areas and an incredible lecture programme featuring famed authors, industry experts and TV legends.
4. Riviera Travel
River cruising is another option that is well-suited to an older audience and there's a wide range of cruise lines that sail European waterways.
Offering ever-changing views on a smaller scale ship, a river cruise might be better if you're looking for a more intimate group of fellow passengers and if you're not a fan of walking long distances, as the ships dock right in the heart of the cities you visit.
Riviera Travel is ideal for a senior singles cruise, having offered singles-only river cruises since 2018. These are sailings that are opened up exclusively to solo travellers across all cabins without any additional surcharges or single supplements!
The small river cruise ships make it easier to get to know guests on board. You can explore as much or as little as you like with curated shore excursions geared towards a more mature audience for a slightly slower pace and gentler activities.
5. AmaWaterways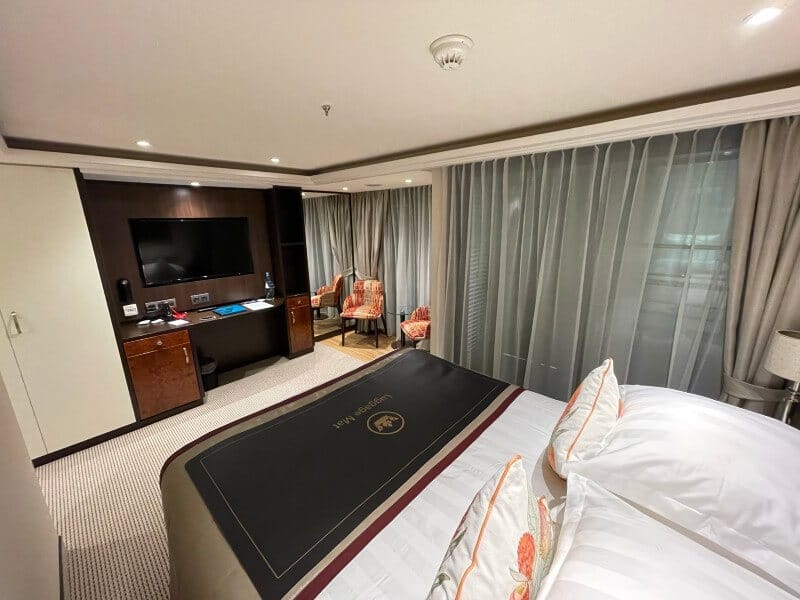 Another river line to consider for single cruises for seniors is AmaWaterways. One of the best river cruise lines for singles over 60 years, this cruise line is loved by many solo cruisers as its service, standards and competitive pricing make it a hard one to beat for those looking to river cruise alone. And there are some fantastic river cruises for singles over 60 to choose from, too – so many destinations!
With AmaWaterways, shore excursions, dining and select alcoholic beverages are included in your cruise fare, so all you need to do is enjoy exploring the passing cities and their riverbanks.
You can borrow bikes from the cruise line for the day or even choose a specially-themed sailing to meet like-minded solo cruisers including hiking cruises or wine-themed cruises.
Suggested read: AmaWaterways Vs Viking River Cruises
6. Regent Seven Seas Cruises
If an ultra-luxury experience is more your thing, Regent Seven Seas Cruises pride themselves on being the most inclusive cruise line at sea. Offering everything you can imagine and then more, these sailings are indulgent and luxurious.
The cruise line has said that they strive to create a community for solo travellers over 60 and their average age proves that, standing at just over 62 years.
Onboard life comprises designated hosts to help you plan and attend activities for solo passengers such as informal cocktail meet and greets as well as group dinners and excursions. You needn't worry about your amenities either as wifi, alcoholic beverages, all your dining, shore excursions and tips are included from the start.
Single cruisers can also benefit from further discounts of up to 75% off the solo supplements on selected voyages.
7. Fred. Olsen Cruise Lines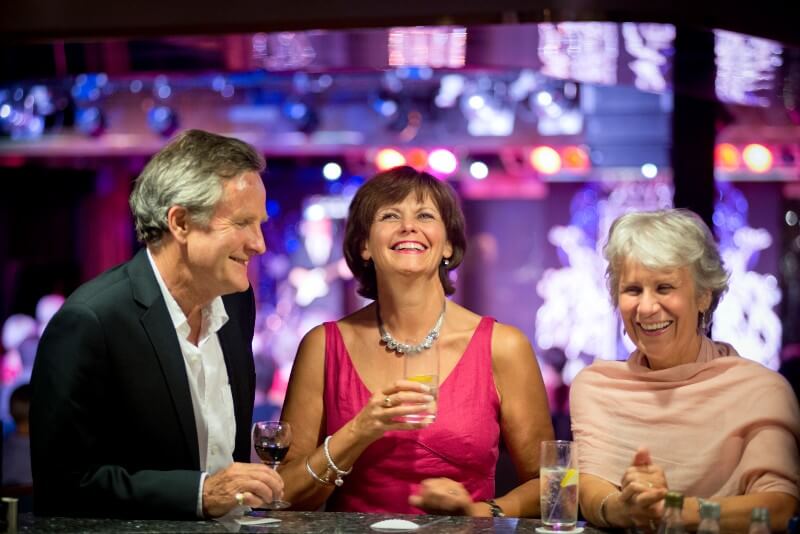 Some British seniors looking to cruise may only want to sail from the UK. With Fred. Olsen, there are eight convenient ports of call to pick from, ranging from the ever-popular Southampton and neighbouring Tilbury to those further north such as Liverpool and Newcastle. This means there's no need for the hassle of flights and the airport queues or luggage hauling that comes with them.
Onboard a Fred. Olsen ship, mature cruisers can enjoy activities and entertainment that caters to them. Daily programmes include engaging experiences and insightful demonstrations such as painting, cooking, and dancing – all of which are perfect for breaking the ice with fellow passengers.
Dancing even involves gentleman hosts in the evenings so single ladies can always rely on having a dance partner. Accommodation on board all four of Fred. Olsen's ships include options for solo cruises, which have no single supplement when booked.
8. Princess Cruises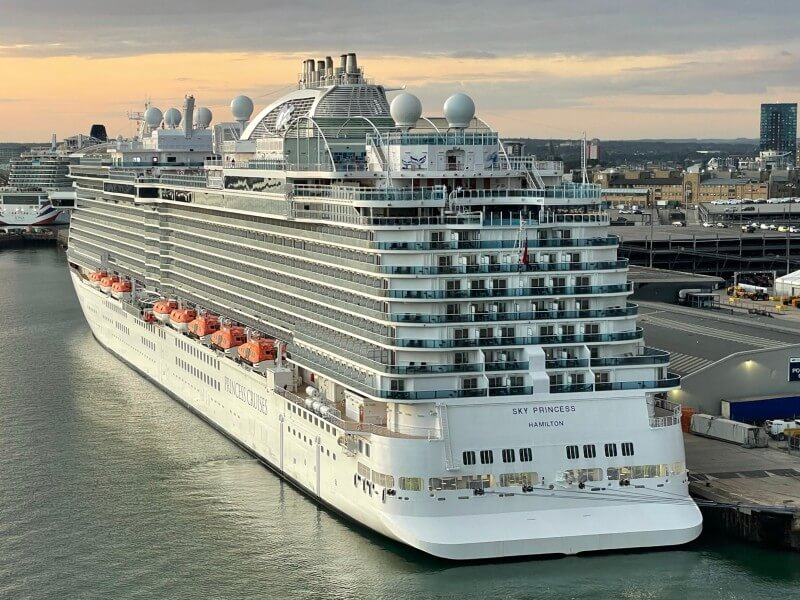 More modern than traditional, Princess Cruises prides itself on offering one of the best cruise lines for senior cruisers. Relaxing décor and comfortable staterooms, as well as itineraries featuring incredible destinations, make exploring the world with Princess Cruises all the more memorable.
One of the key destinations on a Princess Cruises sailing is Alaska, a region they are regularly rated number one for. For seniors cruising here, you can look forward to meeting sled dog pups and handlers, learning from experts who visit the ship and discuss Alaskan wildlife, as well as enjoying spectacular views from the decks as you cruise along the coast. Perfect for those seeking a little adventure!
How to Book Your Cruise
When it comes to choosing and booking a cruise, I recommend that you speak with a specialist who will take the time to help you find a cruise that meets all of your requirements. And who will get you a great deal!
If you prefer a river cruise or a luxury cruise with Regent Seven Seas or Viking Ocean, then I recommend that you speak to a cruise connoisseur at Panache Cruises. Nothing is too much trouble for them and I promise that your experience is in safe hands with them.
If you don't have a huge budget and want to set sail with Holland America Line, Cunard, Fred. Olsen, Princess Cruises or any of the other mainstream cruise lines, then I recommend that you call Cruise118. I've booked over 20 cruises with Cruise118 myself and they always do a great job, as well as offering a best price guarantee!
To Conclude
Solo cruising for those over 60 is a great way to holiday. No matter your preferences, there's a cruise line out there for you as most cater to solo travellers.
If you're looking for a traditional experience or seeking smaller ships catered to mature audiences, cruise lines such as Cunard, Viking Ocean and Fred. Olsen are your best options, or even a river cruise which has a much smaller guest capacity.
Princess Cruises is also good for destination-specific itineraries, especially Alaska. Or, you could opt for a river cruise which takes you right into the heart of the destinations.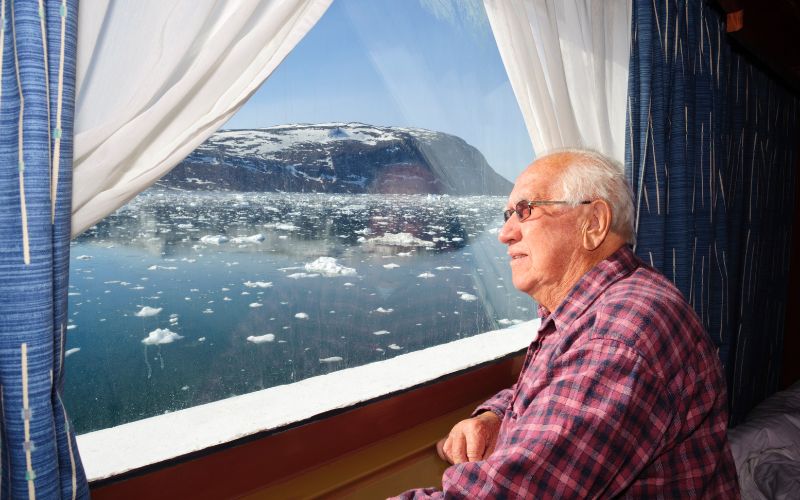 A little indulgence will have you looking at Regent Seven Seas Cruises for their solo supplement offers and all-inclusive experience. However, a good all-round cruise line for ocean sailings is Holland America, which is ranked top for solo cruisers and has the right average age for seniors.
Related Posts: