From exploring lesser-known ports to enjoying the finest of service, ultra-luxury cruising brings the best of the best together for a sailing experience like no other.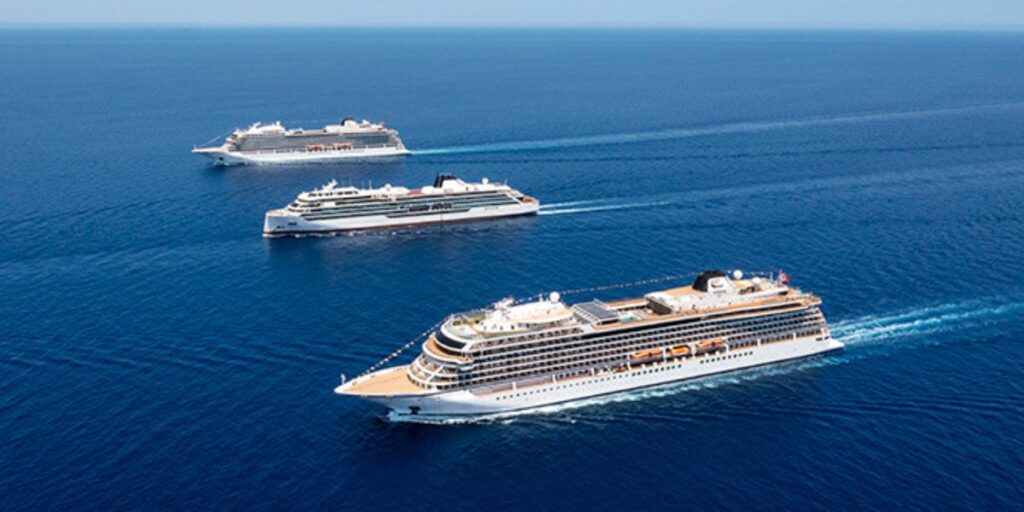 There any many ultra-luxury cruise lines currently sailing, some of which have only been launched in recent years. But they bring incredible experiences to all corners of the world in a style that is reserved for true indulgence.
This article lists the top eight ultra-luxury cruise lines according to their popularity by cruisers online. You can choose from one-ship fleets offering unique destination-focused itineraries to expedition maestros who continue to innovate. Which is your favourite?
1. Scenic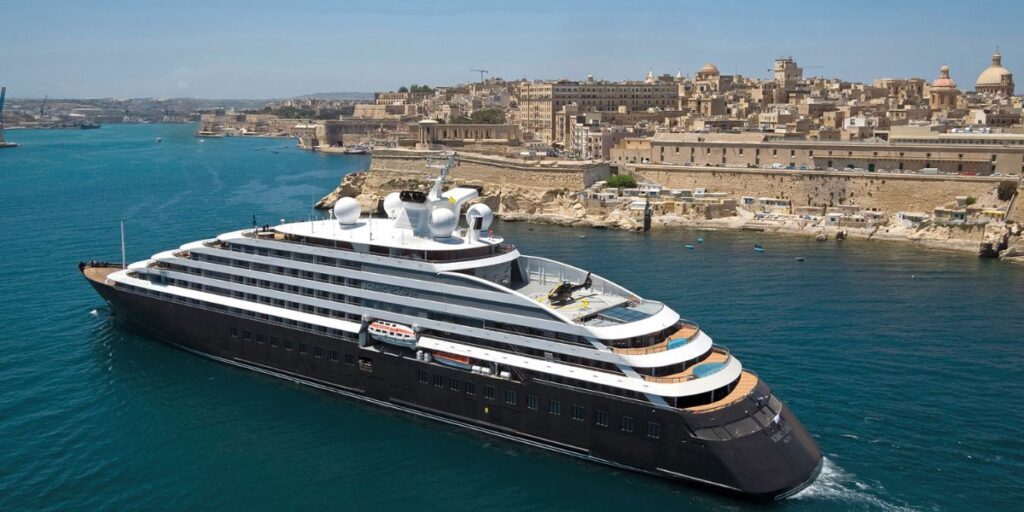 Scenic Luxury Cruises & Tours branched into ultra-luxury ocean cruises in 2019 with the launch of Scenic Eclipse, the World's First Discovery Yacht.
Inspired by one of the world's largest yachts, the Octopus yacht, and formally named by actress Helen Mirren, the ship exuded luxury from the moment it began sailing.
Carrying up to 228 passengers alongside 176 crew, the ship has an almost 1:1 staff-to-guest ratio. While on board, guests can enjoy up to ten dining experiences, a gym and yoga studio, nine lounges and bars, outdoor terraces, and a Senses Spa.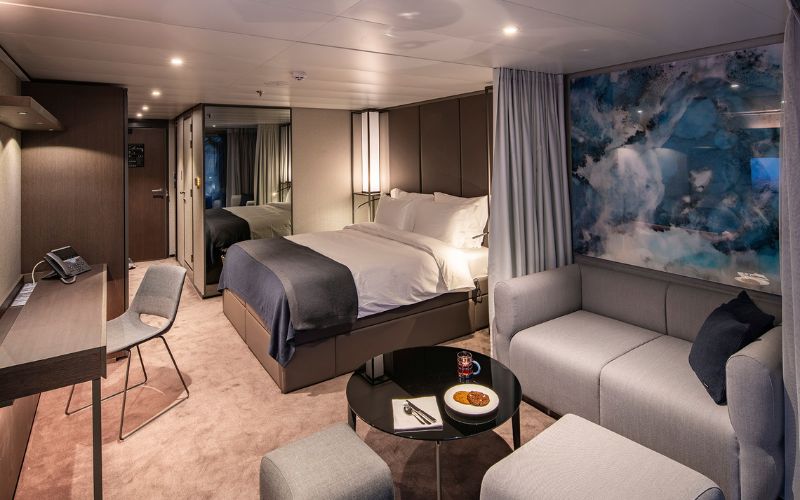 There are also two state-of-the-art helicopters aboard the ship which can seat six guests for excursions with a bird's eye view. And, for those looking to delve deep into the ocean, there is an eight-seater submarine that has been designed for optimal underwater viewing.
Excursions are included with Scenic, featuring the cruise line's Discovery, Freechoice and Enrich experiences. Helicopter and submarine tours are charged an additional fee upon booking.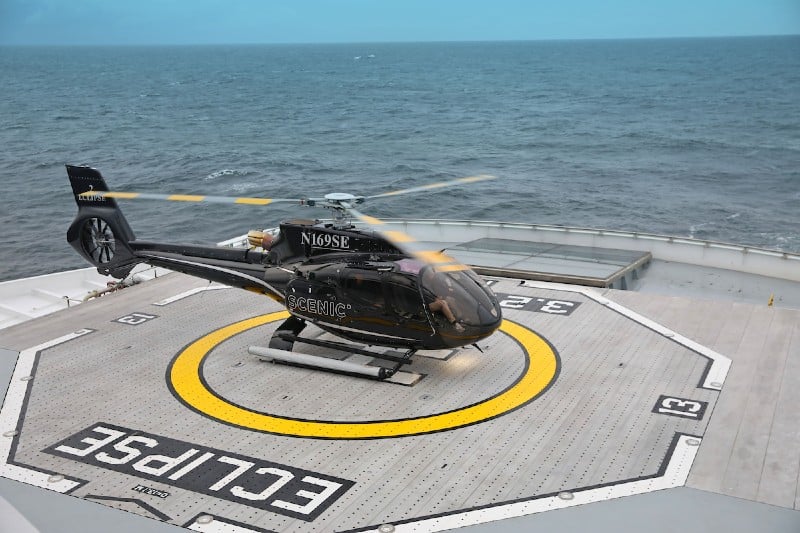 There's currently only Scenic Eclipse in the fleet for ocean cruising, but a sister ship built to the same Polar Class 6 specification is due to launch later this year.
This class means that the ships can take you to the Polar Regions for incredible experiences, as well as other destinations including the Americas, Europe, the Caribbean and South America.
2. The Ritz-Carlton Yacht Collection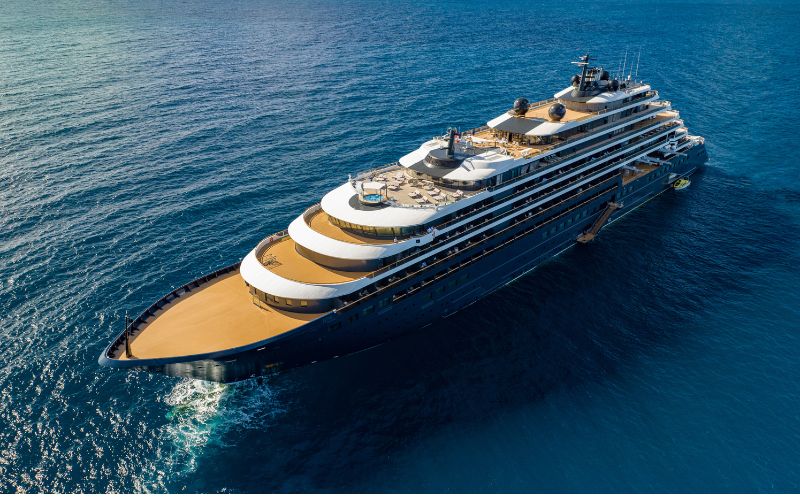 Part of the Ritz-Carlton Hotel Company, the cruise arm of the business announced it would be entering the market in 2018. After some delays due to the pandemic, its first ship – Evrima – launched in 2022.
Though relatively new, the cruise ship was created to emulate both the refined residential feel of a stylish yacht and the standard of service of the famous hotel chain, offering a truly ultra-luxury cruise experience.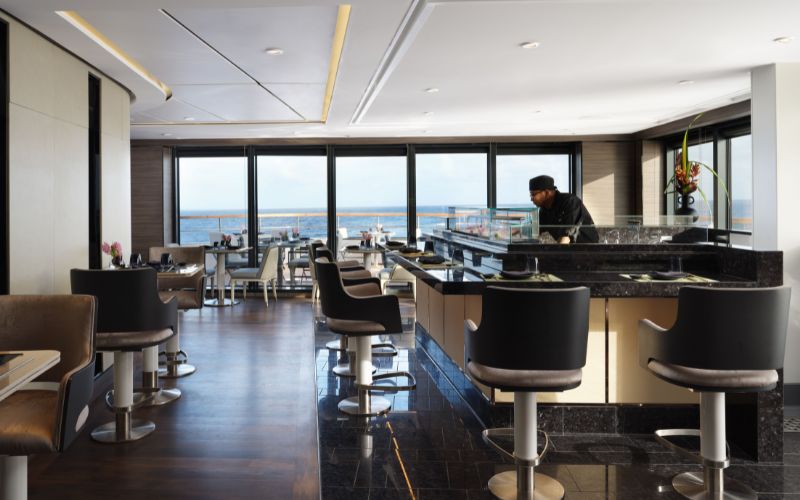 Just 298 guests share the space on board, alongside nearly as many crew. The ship offers an all-inclusive experience with all suites featuring ocean views and private terraces as well as a Personal Concierge. Dining, beverages, Wi-Fi, and entertainment are also included in your fare.
Suites feature an espresso machine with complimentary coffee and teas, as well as a personalised mini-bar and 24-hour in-suite dining. Guests can also enjoy a welcome bottle of Champagne on embarkation and the Personal Concierge to assist with all their needs.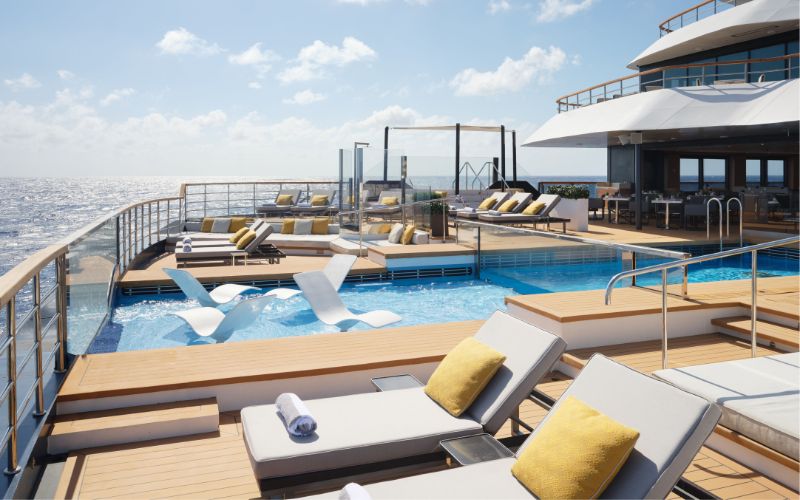 There are two ships in the Ritz-Carlton Yacht Collection including the flagship, Evrima, followed by a second ship, Ilma, set to join in 2024.
Currently, cruises explore the regions of the Caribbean, and Mediterranean and cross the Atlantic between the two, as well as voyages to Canada & New England, and Northern Europe.
3. Silversea Cruises
Silversea Cruises pioneered all-inclusive cruising with the launch of its first ship, Silver Cloud, in 1994.
Since then, the cruise line, which is part of the Royal Caribbean Group, has been renowned for its ultra-luxury getaways and has a fleet of six ocean ships and a further five expedition ships, with two more ships in the pipeline.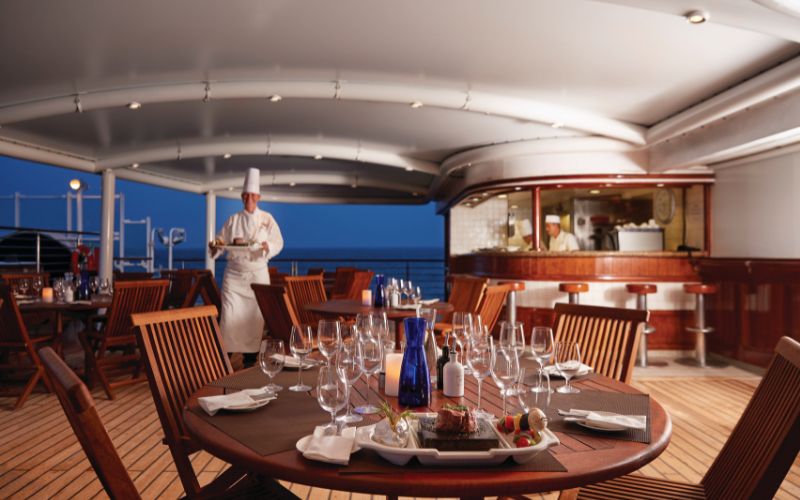 With each ship, the cruise line offers a luxury experience that begins as soon as you leave home, thanks to private executive transfers, and continues on board with 24-hour gourmet dining, butler service, premium beverages, and complimentary shore excursions.
Fares also include round-trip flights; hotel stays and transfers to ensure your arrival on the ship and back home is as smooth as possible.
Suites include luxury touches such as personalised stationery, your favourite wines and spirits stocked in your mini bar as well as a choice of pillows and butler-service dinner in your suite.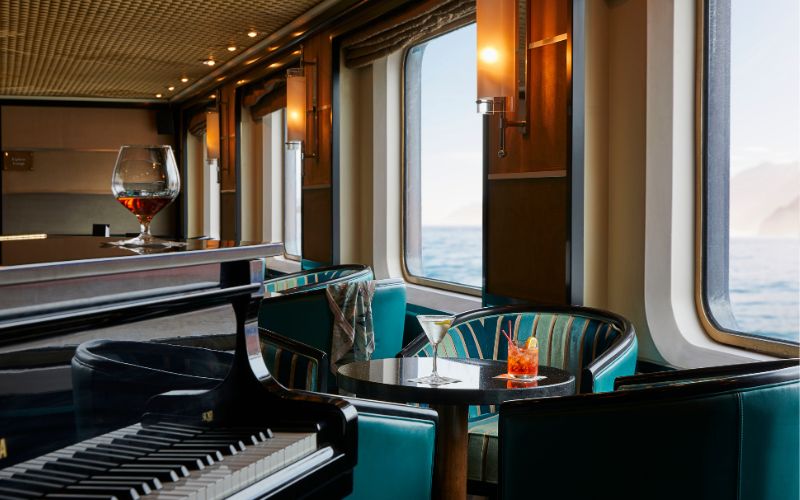 Suggested read: Pros and Cons of Silversea Cruises
With such a large fleet, Silversea covers a vast number of destinations across the globe. Ocean ships travel to Africa, Alaska, the Caribbean and Northern Europe, while expedition ships explore beyond with adventures to Antarctica, the Arctic & Greenland and even South America and the Galapagos.
4. Regent Seven Seas Cruises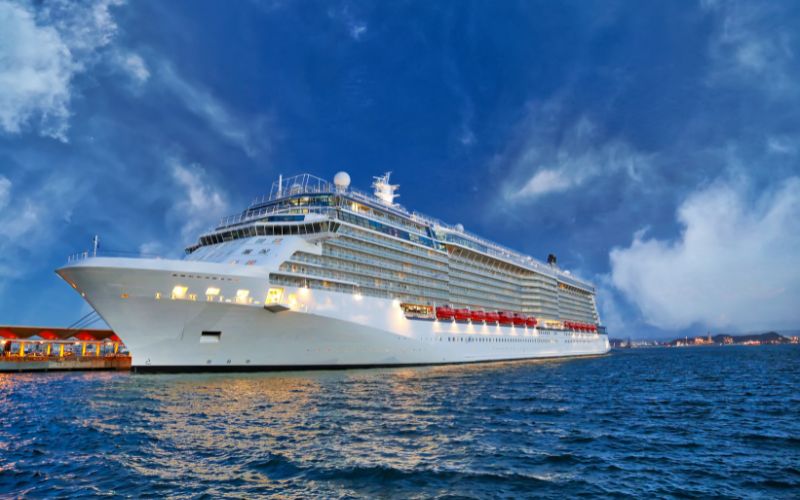 Another cruise line which promises an all-inclusive experience is Regent Seven Seas Cruises. Regent prides itself on offering every luxury included for its guests, most of whom are over 50.
With five active ships in the fleet and a sixth joining later in 2023, each guest sailing with Regent can enjoy unlimited shore excursions and unlimited beverages with open bars and lounges as well as a mini-bar restocked daily in your suite.
Gratuities are pre-paid, Wi-Fi is unlimited and there's even a laundry service free of charge. Some sailings and suites also include free hotel stays, land tours to add on to your cruise, and return flights.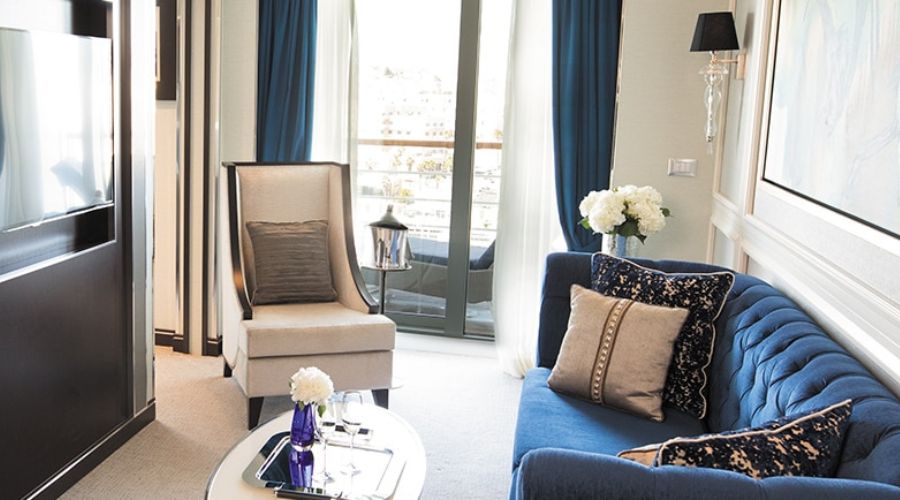 Each suite features ocean views, 99% of which include a private balcony. Separate sitting areas, Elite Slumber beds, spacious closets and 24-hour room service are also included as standard, with more amenities available for those who choose some of the top-tier suites.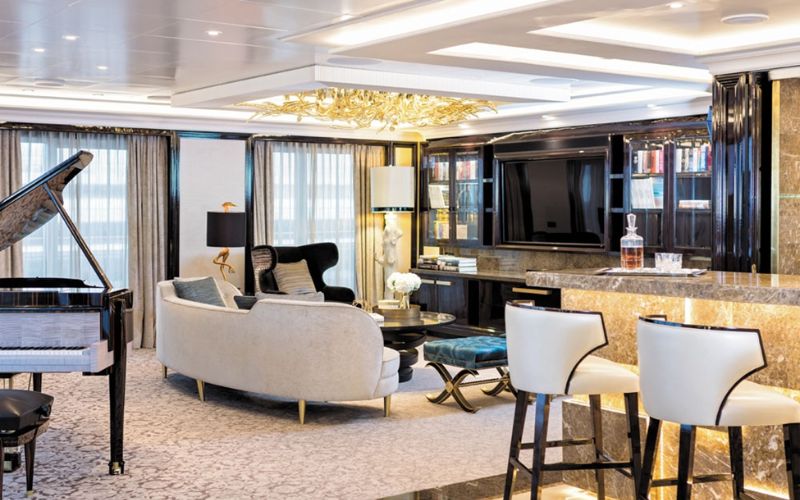 The cruise line covers a large portion of the destinations across the globe, from Asia and Alaska to the South Pacific and Northern Europe.
5. Seabourn Cruise Line
Seabourn has positioned itself in the ultra-luxury cruise market as a private club at sea, evoking an exclusive resort feel for passengers looking to explore the world.
The all-inclusive luxury experience with Seabourn is built upon the signature Seabourn Difference, offering an ultra-luxury service you can feel.
Across the cruise line's seven ships, guests can enjoy an intimate ship experience with personalised service to make them feel welcome and cared for.
Seabourn Moments are designed to surprise and delight guests, and Personal Suite Hosts and Suite Attendants ensure you will have everything you should need during your sailing.
Every sailing offers all ocean-front suites with amenities including marble bathrooms equipped with custom-branded Molton Brown toiletries.
Complimentary premium spirits, welcome Champagne and a fully stocked bar await from the moment you step aboard, alongside a no-tipping rule for staff. You can also enjoy in-suite dining, 24 hours per day.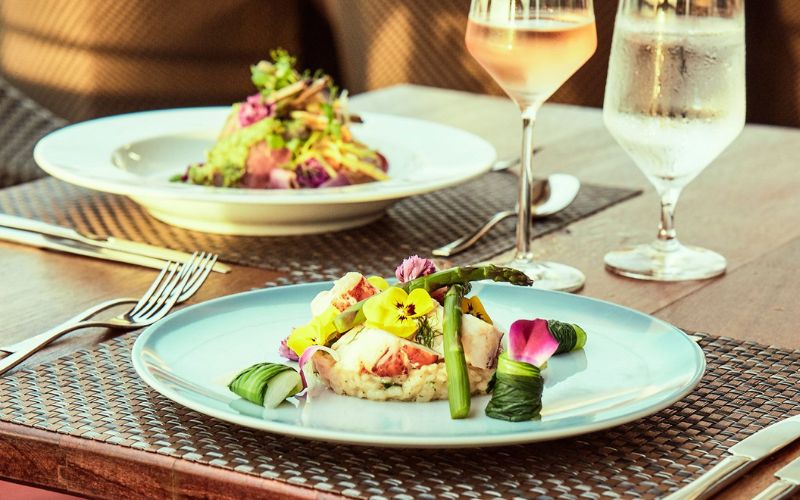 The cruise line sails to all seven continents over the year, with five ocean ships and two expedition ships. Ventures by Seabourn expand your experiences with optional shore excursions, guides, and Expedition Teams.
6. Ponant
Offering a classical cruise with a French twist, Ponant is an ultra-luxury line which has stood the test of time. Also known as Compagnie du Ponant, Ponant was originally founded in 1988 and is now a benchmark for small-scale luxury cruising akin to a private yacht.
Each of the 12 ships in the fleet is designed to hold a small capacity, perfect for more intimate sailings as well as reaching the more unique ports of call.
Life on-board brings 5* personalised service, time to relax poolside or at the spa, as well as access to a fitness room and entertainment on offer in the theatre.
During your sailing, Ponant offers an all-inclusive experience with an open bar, all dining, Wi-Fi, and access to all common areas including the spa, marina and more covered by your fare.
With a French heritage, Ponant offers the highest standard of cuisine for guests, intrinsic to instilling the 'art of living' akin to France.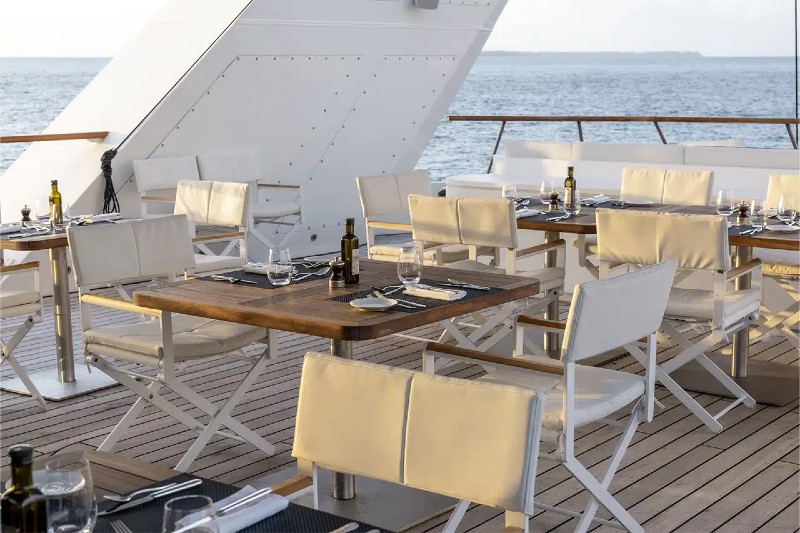 Enjoy varied menus prepared with quality ingredients in all the dining venues, from the Gastro Restaurant inspired by French brasseries to the Le Nuna onboard Le Commandant Charcot – the first-ever shipboard restaurant by celebrated French chef, Alain Ducasse.
While exploring ashore, take a guided trip on a Zodiac watercraft to discover new lands or enjoy hiking, kayaking, ice fishing and more during one of the cruise line's speciality expedition voyages.
7. Explora Journeys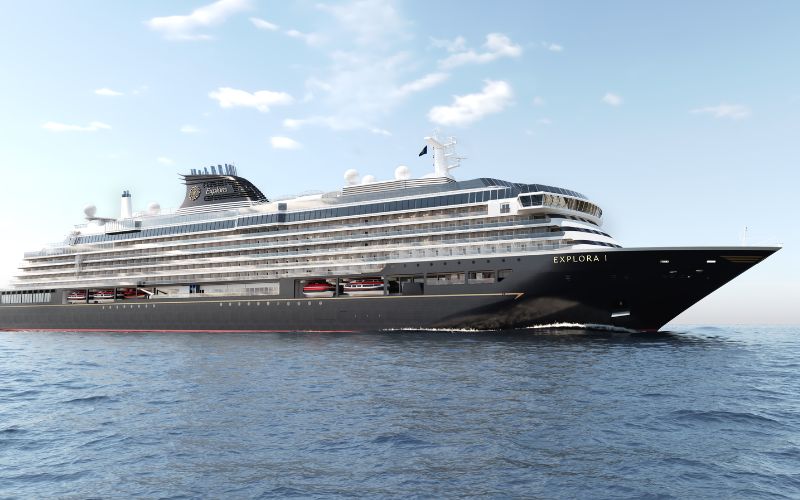 Part of the wider MSC Cruises Group, Explora Journeys is a newcomer to the world of luxury cruising. Built on the history of MSC Cruises and with a vision to redefine cruising for luxury, Explora Journeys has planned four ships to kickstart the fleet, the first of which hits the seas in 2023.
The brand keeps the ocean at the centre of its experience, bringing guests on board with the 'ocean state of mind' and taking inspiration from the sea-faring history of the Aponte family who dreamed of such a luxury cruise line many years ago.
The first ship in the fleet, EXPLORA I, is launching this year and will offer 922 passengers the chance to enjoy diverse dining with cuisine covering many worldly places across six restaurants, alongside 12 bars and lounges – four of which are outdoor.
Think of live cooking stations with pasta made to order and freshly baked pizza, alongside pan-Asian venues, a steakhouse and a French-inspired contemporary space for international dishes.
Wellness is another key part of Explora Journeys, with over 7,500 sq. ft. of indoor and outdoor wellness facilities. These range from the spa, fitness spaces, beauty treatment venues and experiences designed to achieve an inner calm while sailing.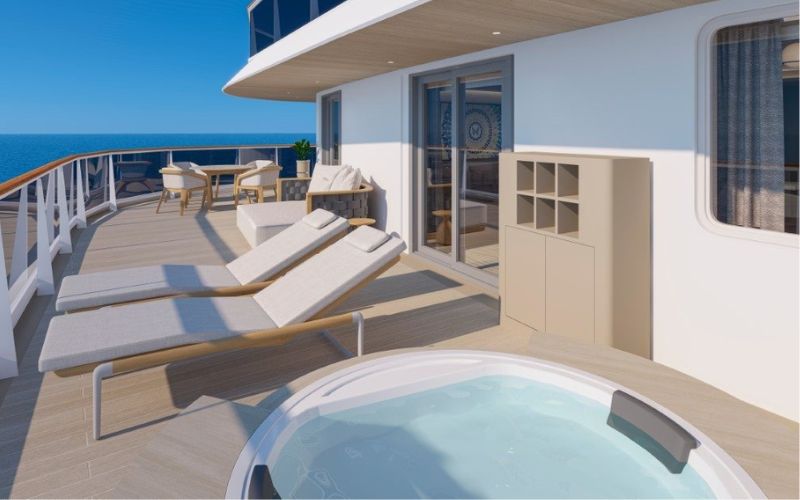 The cruise line also emphasises sustainability with all ships in the fleet being built to include the latest eco-friendly technologies and green energy solutions, such as RINA DOLPHIN certification and hybrid power generation.
8. Paul Gauguin Cruises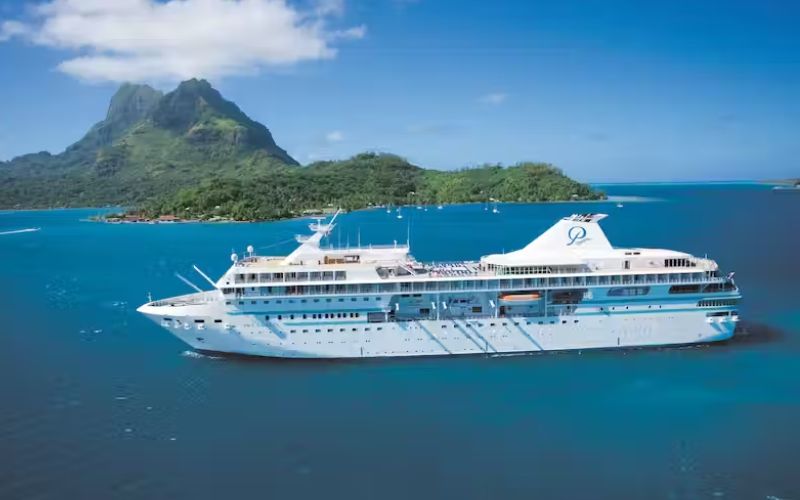 Although a part of the Ponant family, Paul Gauguin Cruises is a unique luxury cruise line that deserves its own spot on this list. Offering a more relaxing atmosphere with sailings mainly focused in the South Pacific, they are a great option for all-inclusive adventures to French Polynesia.
The cruise line only offers one ship, The Gauguin. With a capacity for up to 330 guests and a crew-to-guest ratio of 1:1.5, it's a small ship cruiser's dream. Guests can visit ports inaccessible to larger ships with a travel experience unique to this cruise line.
Life on-board features 70% private balconies across the accommodations, as well as complimentary Wi-Fi, gratuities, an entertainment program, a spa, beauty services and more.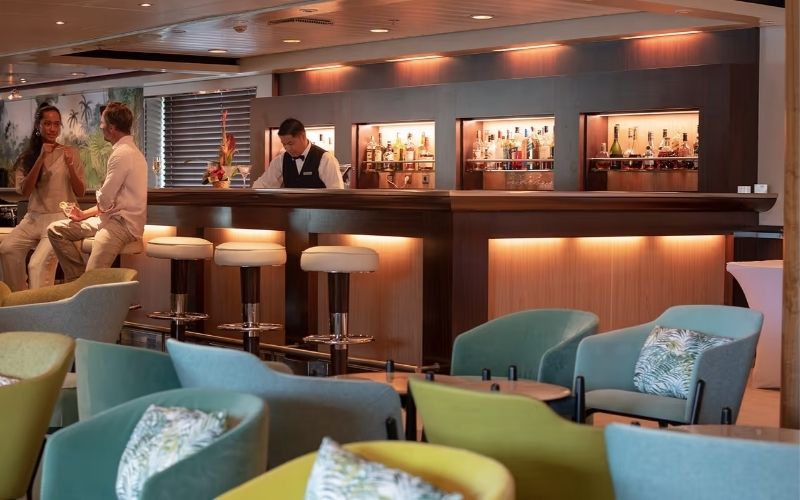 All sailings with Paul Gauguin include onboard activities as well as encounters ashore such as private beach experiences with water sports including snorkelling, paddleboarding and kayaking too. There are three restaurants on the ship alongside 24-hour room service. As for drinks, selected wines, beers and spirits are complimentary.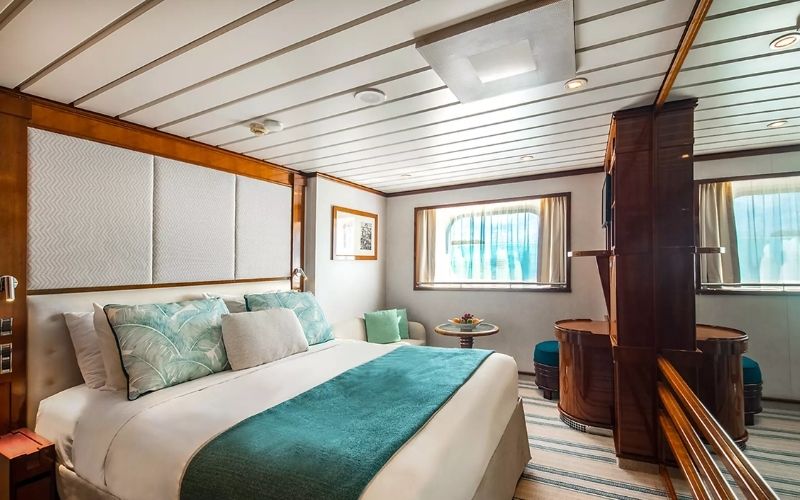 Enjoy Polynesian entertainment and hospitality as you sail with Paul Gauguin, as Tahitian cultures come to life. Passengers are invited to sit back and enjoy authentic, up-close encounters of the South Seas and access to remote exotic islands only reached by ships built to navigate the lagoons of French Polynesia.
Recommendation
Ultra-luxury cruising has perfected the personalised approach of holidays with staff onboard poised to ensure all your needs are met, even those you may not have thought of! That being said, there is an ultra-luxury cruise for everyone.
Adventurers would most likely be drawn to the likes of Scenic Ocean, Silversea, Seabourn, Ponant and Paul Gauguin for their small ship experiences alongside incredible expedition itineraries and onboard features such as submarines, marina water sports and Zodiac tours.
Meanwhile, those seeking a quieter, relaxing getaway might look to Ritz Carlton, Regent Seven Seas Cruises and Explora Journeys for that boutique hotel feel with everything taken care of from the moment you step aboard.
Related Posts