Ordinarily, going nude on a cruise ship (outside of the privacy of your own stateroom) isn't allowed. However, there are a range of nudist, clothing-optional and lifestyle cruises that allow you to go naked in public should you wish.
In this guide, I'll show you the best cruises for those who prefer to spend time textile-free.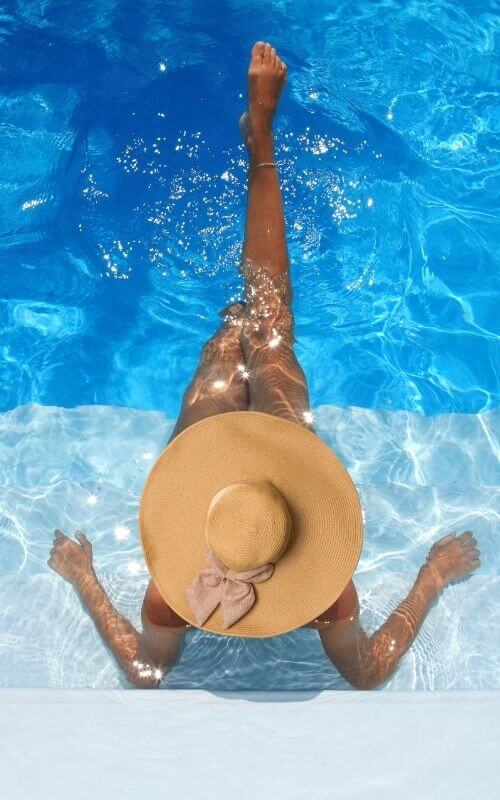 The Different Types of Naked Cruise
It's important that you know that not all naked cruises are the same. Before you search for a nude cruise, you should be sure that you understand the distinctions to make sure that you end up on a ship with like-minded people.
Nudist cruises – For naturists and people who like to be naked in a non-sexual way
Lifestyle cruises – Also known as swingers cruises, these are couples cruises with an erotic nature
When booking a nude cruise, you need to decide if you're a nudist or a swinger. There are options for both, and you won't want to end up on the wrong ship!
Now, let's look at the best cruises in each category.
Nude Cruises
Nude cruises aren't about sex, they're about being comfortable in your own skin, without the restrictions of clothing. These cruises are popular with adults of all ages, shapes and sizes, so you can expect to find all sorts of people on board.
Naked cruising can be addictive. It's reported that 70% of guests are repeat customers, so you may start to recognise regular cruisers if this is something that you do often.
While some nude cruisers do hook up, this must be done in a very discrete way. Anyone being overtly sexual could be kicked off the ship.
Most nude cruises are actually clothing optional. This means that you have the option to go nude if you wish, but you don't have to. While most people will go naked, some remain clothed throughout as they book these cruises just to be sure that there will be no children on board.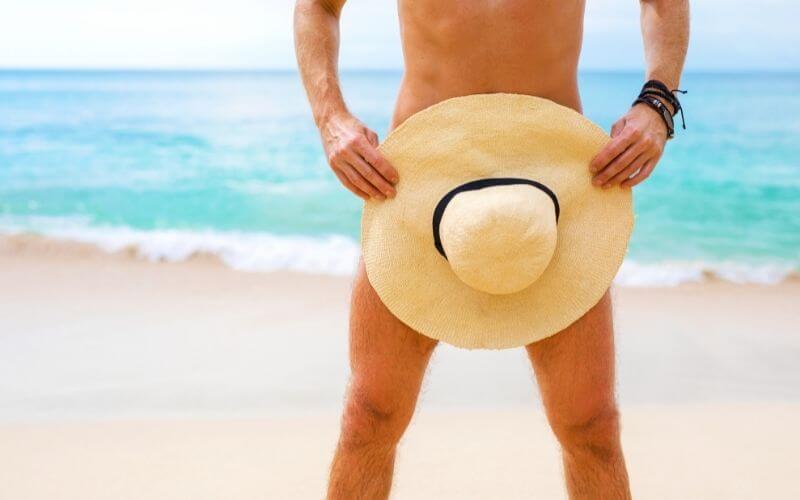 The Best Nude Cruises
Texas-based company Bare Necessities has been chartering cruise ships for bare-optional cruises since 1991 and is the leading provider of naturist cruises. The company support the belief that social nudity is not a sexual activity and strives to dispel the misconception that it's anything but natural and beautiful.
Bare Necessities offer a choice of nude cruises on big ships that carry up to 3,000 guests ad well as small luxury yachts for a more intimate experience. These cruises are very popular and often sell out quite quickly.
Adriatic Odyssey 2022
June 25 – July 9, 2022
This luxury nude cruise will take place on Star Clipper's Royal Clipper, a full-rigged sailing ship that accommodates 227 guests. On this 'gastronomic voyage of discovery', guests will enjoy cooking demonstrations by a Michelin Star chef as well as visits to ports of call across, Croatia, Montenegro and Italy.
Big Nude Boat 2023
February 12 – 26, 2023
With space for over 2,000 nude cruisers, Carnival Pride will host one of the biggest nude cruises ever in 2023. This two-week voyage around the Caribbean includes stops at the cruise line-owned islands of Princess Cays and Half Moon Cay where you can spend the day nude at these private beach resorts.
Wonders of the Mediterranean 2023
July 18 – August 1, 2023
Taking place on board Star Clippers, 227-guest tall sailing ship, Royal Clipper, this luxury nude cruise visits some wonderful ports of call. Guests can explore the best of Italy, Sardinia and Sicily as well as enjoying a relaxing nude beach day on the coast of Corsica.
Lifestyle Cruises
If you want to meet with other couples for adult fun, then clothing-optional swingers cruises offer just that. These include a whole host of activities to get your pulse racing, including sexy themed parties, erotic movie showings and couples workshops.
On these cruises, sex in public is allowed within the designated 'playrooms'. Of course, you can also do it in the privacy of your stateroom, or on your balcony.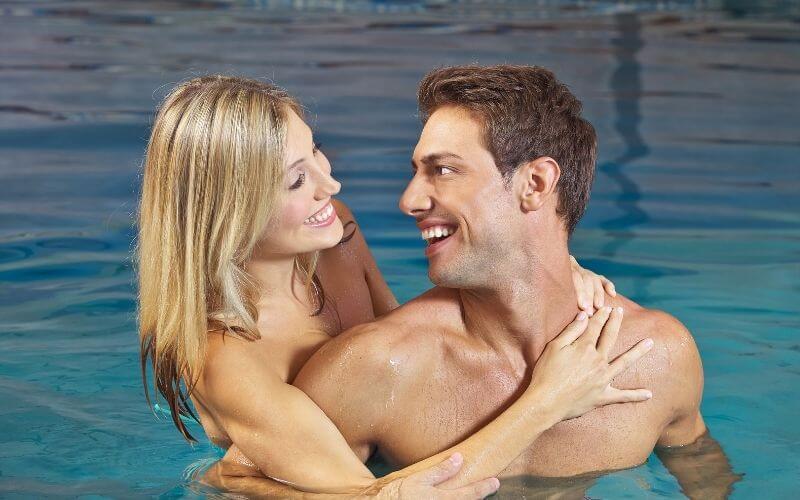 The Best Lifestyle Cruises
When it comes to clothing-optional cruises for adventurous couples who want to meet up with like-minded others for a sexy getaway, there are two companies to consider – Desire Cruises and Bliss Cruise. Each of these companies charter ships for exclusive use and only permit heterosexual couples to sail.
If you're a solo traveller, you should look at Temptation Cruises. With topless-optional areas, naughty pool parties and a party atmosphere, these are the best cruises for singles to hook up.
Desire Cruises promise 'a world of erotic pleasure'. As you cruise to exotic destinations in Europe or South America, you'll enjoy endless erotic events, seductive entertainment and a sexually-charged atmosphere with drinks included.
Another option for adults-only lifestyle cruises is a Bliss Cruise which also offers swingers cruises departing from the United States.
Here are all of the swingers cruise itineraries:
Bliss Spain & Morocco Cruise
June 4 – 11, 2022
This Spain-intensive round trip from Barcelona includes a stop in Casablanca, Morocco. On board a luxury Azamara-owned ship, guests can connect with other like-minded couples with organised meet and greets.
Desire Greek Islands Cruise
September 17 – 24, 2022
This adults-only cruise includes a wonderful itinerary that includes Santorini, Mykonos and Rhodes. On board a luxury cruise ship chartered from Azamara, guests can enjoy all-inclusive drinks and a daily program of sizzling activities.
Bliss Cruise on Celebrity Reflection
November 13 – 20, 2022
This Caribbean cruise on board the five-star Celebrity Reflection will call at Aruba and Curacao. There'll be plenty of days at sea too so you can enjoy the clothing-optional pool and enjoy afternoon playtime fun.
Desire Rio De Janeiro Cruise
December 30 – January 7, 2023
Enjoy a New Year's Eve you'll never forget on this exotic cruise with drinks included. Ports of call include Rio De Janeiro, Copacabana Beach, Punta Del Este and Buenos Aires. The Azamara Pursuit ship will have an action-packed program of adult-themed entertainment as well as provocative pool parties with international DJs.
Bliss Cruise on Celebrity Summit
April 17 – 22, 2023
If you have only a few days to get away, then this five-night cruise from Miami to Grand Cayman and Jamaica will pack as much fun as possible into a short space of time. In each port you can enjoy special excursions while onboard you can enjoy the clothing-optional pools and multiple playrooms.
Desire Venice-Rome Cruise
May 18 – 25, 2023
Step on board the luxurious Azamara Quest for a week-long cruise around the Adriatic that's sure to be a fantasy quencher. Enjoy clothing-optional areas, theme nights and sensual entertainment before heading to the alluring playroom with your new-hound friends.
Desire Greek Islands Cruise
August 26 – September 2, 2023
This sensual cruise will allow you to unleash your true self you and your partner are swept away by the mystical, seductive scenery of the beautiful Greek Islands. Then, turn up the heat with included drinks, sexy workshops and plenty of clothing-optional fun.
Bliss Cruise on Celebrity Equinox
November 5 – 11, 2023
Bliss Cruise has chartered the 2,580-passenger Celebrity Equinox for a fun-filled swingers cruise to the Caribbean. Departing from Fort Lauderdale, Florida, it will call at Haiti and Cozumel as well as offering plenty of late-night fun on board.
The Bottom Line
When it comes to nude cruises, the first thing you need to confirm in your mind is whether you want a naturist cruise where you can be free to relax at your most comfortable in a non-sexual environment, or whether you want a sexy swingers' cruise with clothing-optional areas.
That's not to say that couples don't hook up in private on nudist cruises, but that's certainly not the focus as it is on lifestyle cruises that have sexy entertainment and designated rooms for public sex.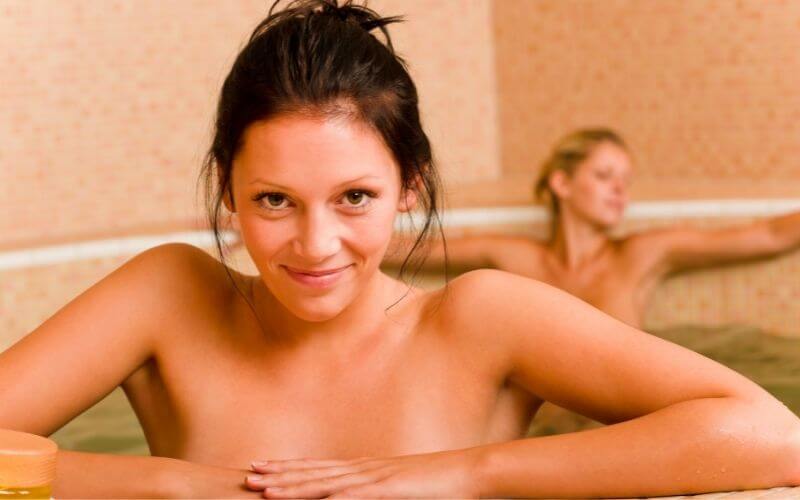 Nude Cruising FAQs
Are there any gay nudist cruises?
There aren't currently any gay nudist cruises on large cruise ships. However, the company Gay Sail arranges gay nude cruises on yachts and catamarans that hold up to 14 guests.

See GaySail.com for more info about these.
Do the crew go naked on nudist cruises?
On a nudist cruise, the crew will be fully clothed in their uniforms as usual. Cruise ship crew members are allowed to decline to work on a chartered nudist cruise if they find nudity to be offensive according to their culture or religion.
How are ships kept clean on nude cruises?
On a nude cruise, every guest is required to sit on a towel in public areas. There are stacks of towels all around the ship, at the entrance to each venue.
What do you wear to a formal night on a nude cruise?
On a nude cruise, clothing is required in the main dining room and speciality restaurants. So on a formal night, guests will wear formal attire as they would on any other cruise.
Does Royal Caribbean have nude cruises?
Royal Caribbean doesn't offer nude cruises. However, specialist nude cruise companies sometimes charter Royal Caribbean ships to host clothing optional cruises.
Do cruise ships have nude decks?
Most cruise ships do not have nude decks unless it's a chartered nude cruise. On cruises in Europe, you may find that topless sunbathing is permitted in a designated area on the top deck.
Can you go naked in a cruise ship sauna?
Most people wear swimsuits or towels in cruise ship saunas, however, it's fine to go in nude if you prefer.
Can you be naked on a cruise balcony?
Whether you can be naked on a cruise ship balcony depends on the location of your cabin. Although some balconies are very private, others may be overlooked from above and you could cause offence to anyone looking down. You should not be naked on your balcony when the ship is in port.
Related Posts: