Usually, when you book a cruise, you're not paying for everything upfront. There are some extras that you're expected to pay at the end, as well as some other optional elements of your cruise that have an additional charge as well.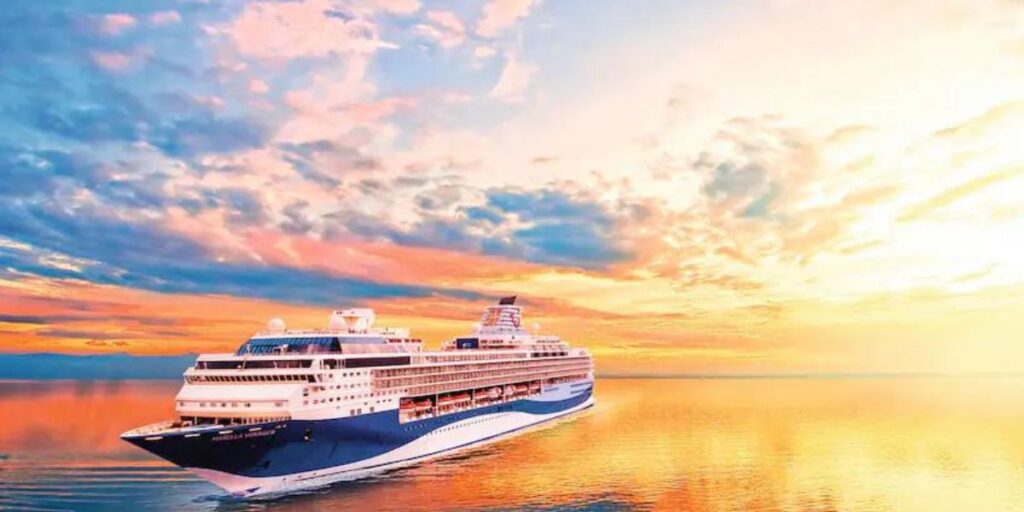 You can get by on your cruise by only paying for the fare and the compulsory extras, but you might feel like you're missing out, or you might worry about your budget.
So instead, it's good to consider an all-inclusive cruise, where everything is covered in the price you pay.
In this guide, I'll explain your options for all-inclusive cruises. Are they really all-inclusive? Which cruise lines offer all-inclusive deals? We'll also discuss some other ways to make your cruise feel more inclusive.
What does all-inclusive mean on a cruise?
All-inclusive on a cruise means a cruise that includes some of the extras that you would normally have to pay extra for. Typically, it includes your drinks and your tips for the crew, but depending on the cruise line it may also cover WiFi, shore excursions and more.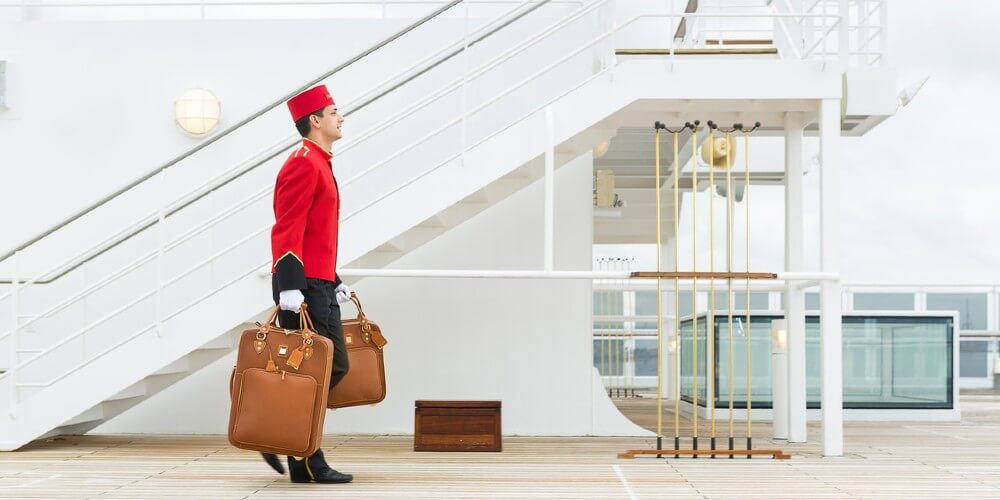 There aren't many cruise lines that are completely 'all-inclusive' but then it's the same with hotels. They don't include literally everything, but they do include a lot more than you would get if you didn't book an all-inclusive fare.
Some cruise lines are all-inclusive as standard, and others have all-inclusive fares – where you can choose either a standard fare or pay an upgraded price for all-inclusive.
And on other cruise lines, you can add on extras like a drinks package, and prepay your tips, so that it's almost like an all-inclusive fare.
I'll go through the all-inclusive cruise lines now, and you can scroll down to see a summary of what they do and don't include. Then I'll cover the cruise lines that have an optional all-inclusive fare, and explain what those upgrades cover.
For the sake of brevity, when I break down the inclusions for each cruise line, I won't keep repeating the same things that every single cruise line gives you for your fare, regardless of whether they are all-inclusive or not.
You can assume that all cruise lines include:
Your accommodation
Your food in the inclusive restaurants
A wide variety of daytime and evening entertainment onboard
Use of the onboard gym and running track
The Best All Inclusive Cruise Lines
Marella Cruises is one of the best value all-inclusive cruise lines you can book. It's also one of the few that wouldn't be considered a luxury cruise line, aimed more at people who want a relaxing, mainstream cruise.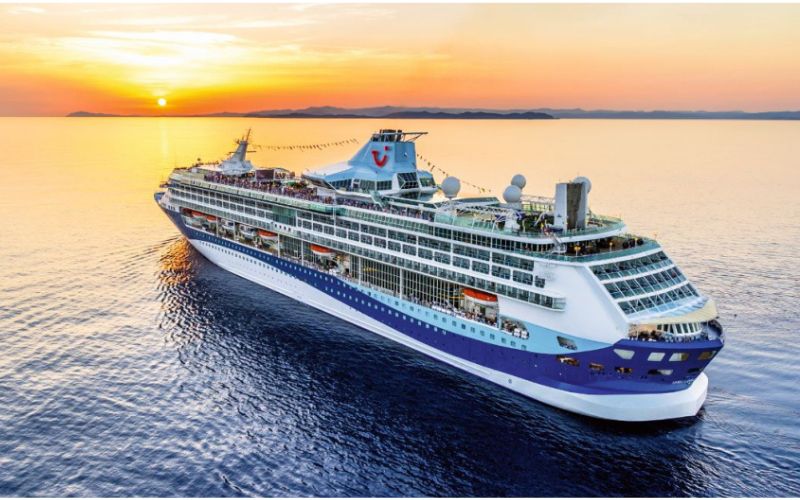 Marella is a British cruise line primarily, with a lot of little features aimed at those travelling from the UK, including regional flights from 20 airports around the country, tea and coffee-making facilities in your room, and bars stocked with British drinks.
In terms of being all-inclusive, your cruise fare includes:
A large selection of drinks, served from 10 am until 2 am each day
Tips for the crew
Port fees and taxes
Flights and international transfers, all controlled by the same company for a seamless travel experience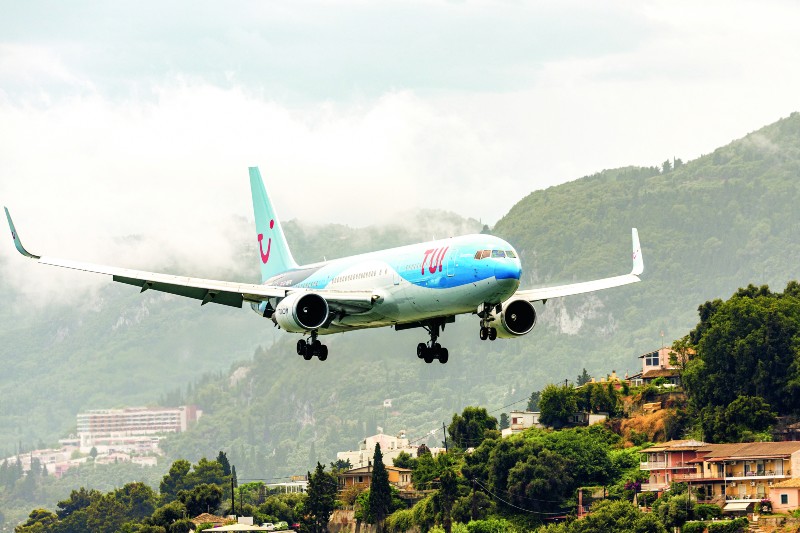 What you don't get as part of your fare is:
WiFi, but it's very cheap
Premium drinks, although drinks are individually cheap and you can upgrade for £10 per person, per day to a premium drinks package
Shore excursions
Laundry
Room service
Spa and beauty treatments
Read more: 13 Things To Love About Marella Cruises
If you're looking for an adults-only all-inclusive cruise, then Marella Explorer 2 is the ship to choose, as the other Marella ships are all family-friendly.
NEW DEALS JUST RELEASED!
Don't miss the latest Marella Cruises offers…
2. Regent Seven Seas Cruises
🏆 Most Inclusive
Regent Seven Seas Cruises is widely regarded as one of the most luxurious cruise lines in the world. It's also one of the most expensive – you don't get the incredible six-star service of your own personal butler for cheap.
Aimed at those who want the finest things in life, a Regent Seven Seas cruise includes a long list of benefits as part of your fare:
Unlimited drinks
Unlimited shore excursions
Flights and international transfers
Upgrades to Business Class flights on selected itineraries (depending on your suite)
1-night pre-cruise hotel stay (depending on your suite)
2-night or 3-night land programmes before or after your cruise (selected itineraries)
Mini bar drinks replenished daily
Gratuities
Port fees and taxes
All speciality restaurants
Unlimited WiFi
Laundry services
Room service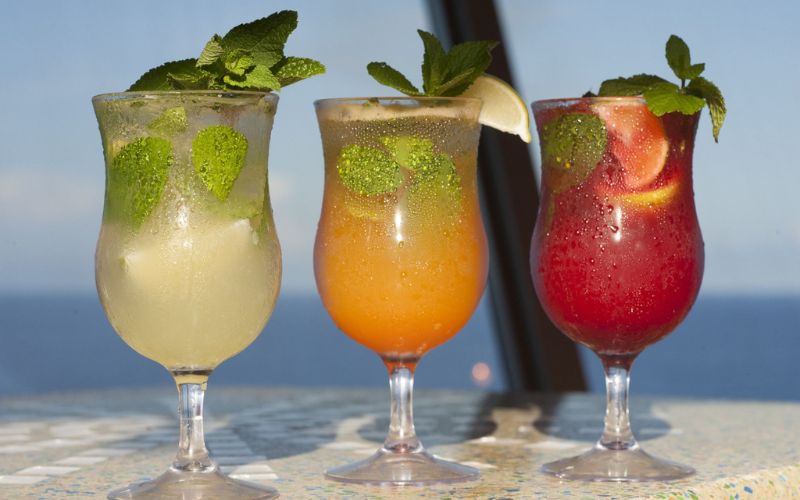 You still don't quite get everything included though, as you'll have to pay extra if you want:
Spa treatments
Domestic transfers from your home to the airport
It's worth shopping around though as a lot of travel agents will arrange free chauffeur transfers to and from the airport if you're booking an expensive Regent Seven Seas package with them.
3. Saga
Saga is a cruise line that is specifically aimed at the over-50s. This is the cruise line to choose if you want small-ship luxury that is targeted towards a more mature audience, where everything is just made easy for you.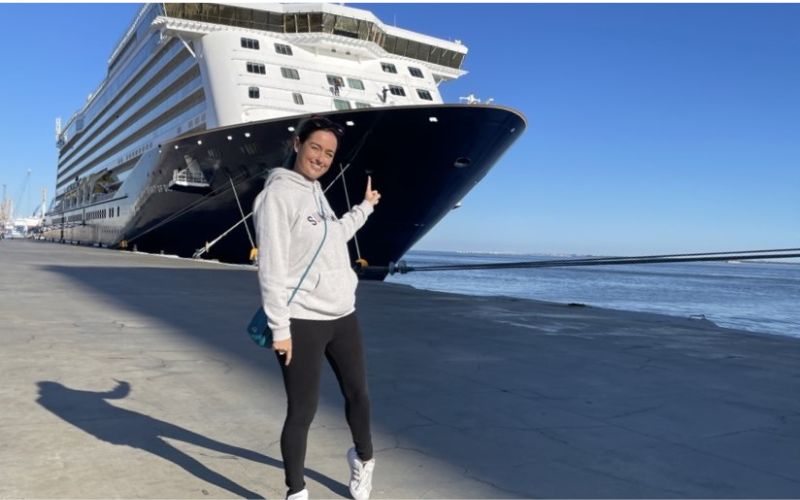 No loud families, no hectic schedules – just a relaxing cruise that has everything you need.
It's also one of the more inclusive cruise lines on this list as your cruise fare includes all of the following as standard:
All drinks served by the glass
A selection of shore excursions in every port
Domestic transfers from your home to the port (all cruises sail from the UK)
Speciality dining in five restaurants on the ship
Gratuities
Port fees and taxes
Unlimited WiFi
Room service
Travel insurance
The travel insurance inclusion is a unique one, but it makes sense considering how some Saga cruisers may pay more for their travel insurance normally if they're older.
The only things you'll need to pay for separately on your Saga cruise are:
Spa treatments
More premium shore excursions
Laundry
4. Seabourn
Seabourn is another ultra-luxury cruise line that targets those who want an exceptional onboard experience, including the incredible service that only a crew on a small, high-end ship can provide. This is more than just a waiter learning your name and drink order – this is the full concierge experience at your beck and call.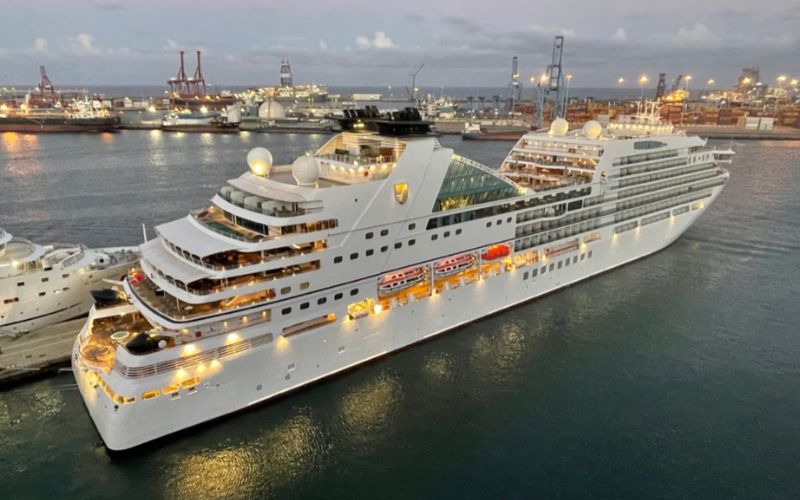 The cruise line doesn't offer the same inclusions as Regent Seven Seas does, but itineraries tend to cost less, so it's a balancing act – your Seabourn cruise could work out to be similar value when you add the extra costs of what's missing.
But what you do get is:
All drinks served by the glass
Speciality dining
Gratuities
Port fees and taxes
Surf WiFi (upgraded Stream WiFi included for selected suites)
Room service
Mini bar drinks, replenished daily
Self-service laundry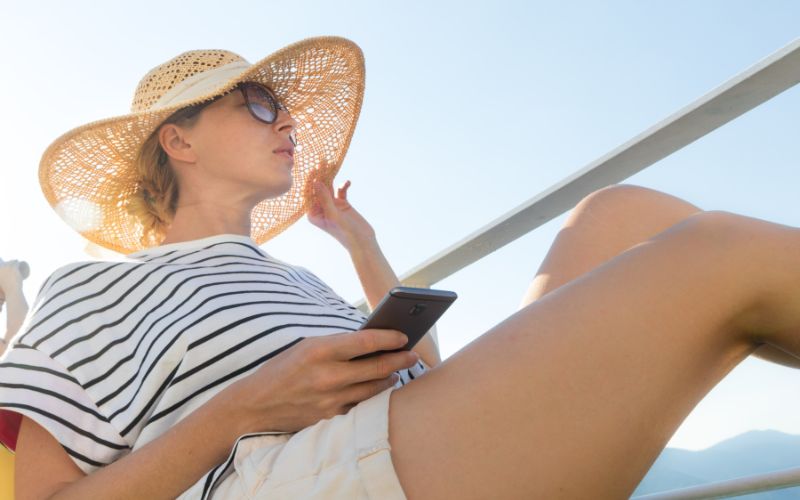 You'll need to pay extra for the following:
Flights and transfers
Shore excursions
5. Silversea
Silversea is another excellent choice if you're looking for a truly luxury cruise holiday. Silversea's small ships include some of the most stunning accommodations at sea, with every room having its own butler. Silversea is essentially a direct competitor to Regent Seven Seas.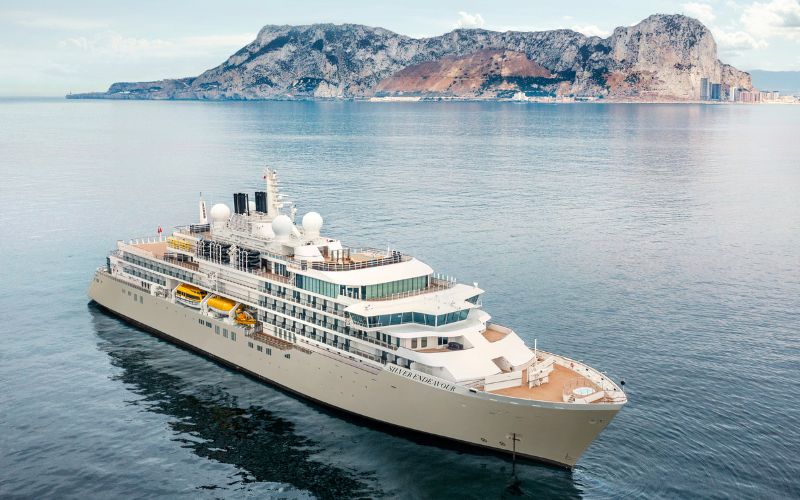 The inclusions for Silversea are similar to Regent, although not identical. What you do get it:
Unlimited drinks
Flights and international transfers
Mini bar drinks, replenished daily
Gratuities
Port fees and taxes
All speciality restaurants
Unlimited WiFi
Self-service laundry
Room service
At least one complimentary shore excursion in each port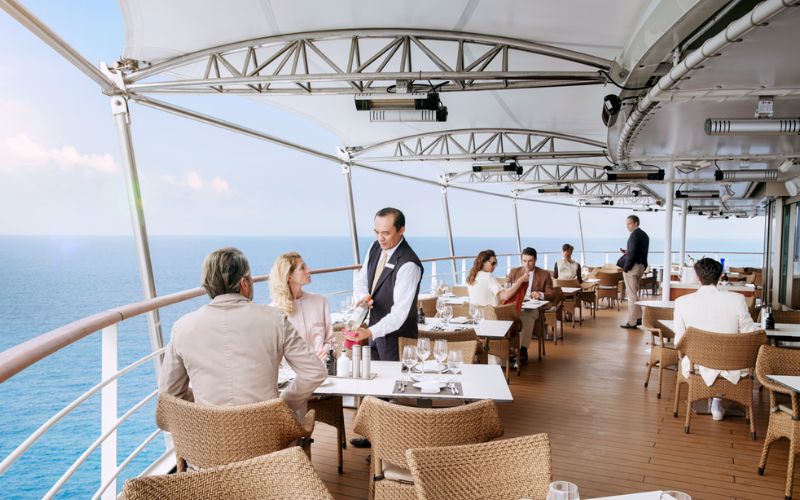 What isn't included:
Spa treatments
Domestic transfers from your home to the airport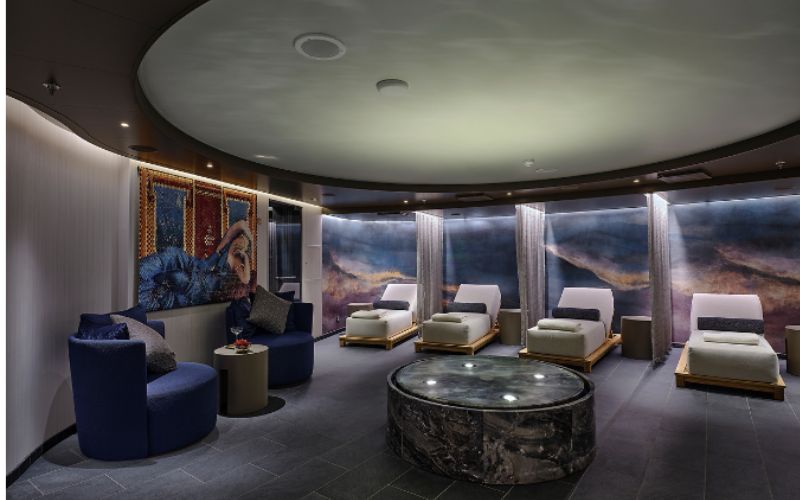 The key difference here is with the shore excursions – Regent Seven Seas offer unlimited shore excursions with no charge, while Silversea offers a range of free excursions, and some paid ones too. Otherwise they are very similar all-inclusive experiences, so your choice may come down to the itineraries on offer.
6. Viking
Famous originally for its river cruising, Viking's ocean cruise ships also offer exceptional quality and luxury since their launch in 2013. Ships are modern and, just like their river cruise sisters, designed to take guests to the heart of some of the world's best destinations.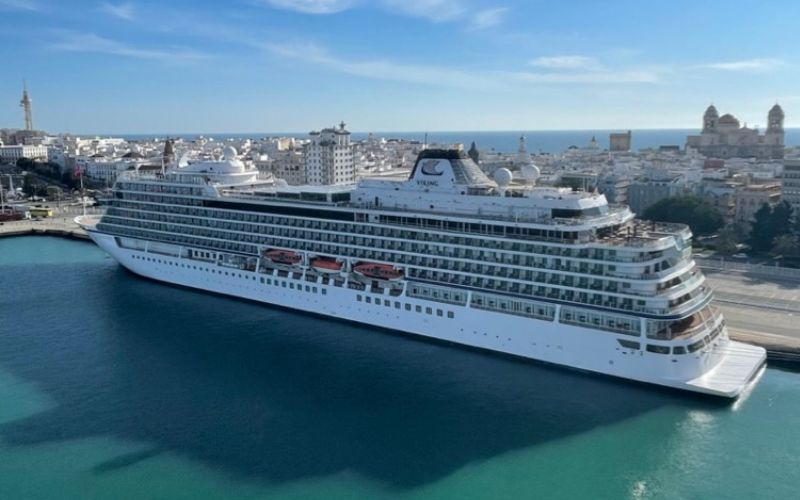 Viking describes the cruise fare as including "everything you need – and nothing you don't". What you actually get is:
Return flights from London and selected regional airports
Free WiFi
Free beer, wine and soft drinks with lunch and dinner
24-hour speciality coffees, teas and bottled water
Port taxes and fees
Gratuities
Self-service laundry
Speciality dining
Room service
One complimentary shore excursion in every port
What you don't get with Viking is:
Spa treatments
Domestic transfers from your home to the airport
Alcoholic and soft drinks outside of meal times
With that last point, it may not matter much to you – the idea of a Viking cruise is to get out and explore the world, so you may not spend a lot of time on the ship when you aren't eating. You may notice it in the evening though, as you relax with your entertainment and need to pay for your own drinks.
7. Scenic
Scenic is another cruise line that has made the move from river cruises to ocean ships, and they've brought their own brand of luxury to the open seas. Scenic, similar to Viking, uses smaller ships to explore the most thrilling destinations around the world, including tropical islands, historic cities and expedition ships suited to the Antarctic.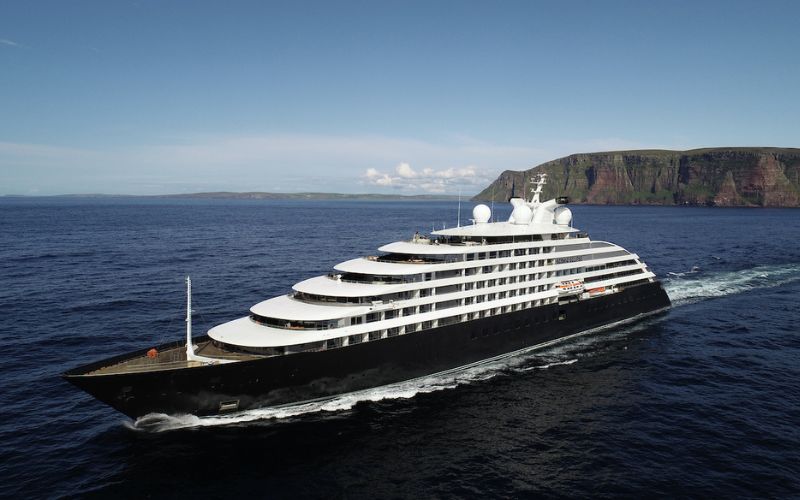 Scenic's inclusions list is pretty comprehensive too:
Return flights and transfers
All drinks
All speciality dining
Gratuities
Port fees and taxes
Shore excursions
WiFi
Private chauffeur transfers from home to the airport (selected itineraries)
Room service
Mini bar, restocked daily
In fact, the only thing you'll need to pay extra for on a Scenic cruise is any spa treatments you want to enjoy.
All-Inclusive Cruise Lines Compared
Here's a summary of all the above all-inclusive cruise lines, and everything you get with your fare.
| Cruise line | Marella Cruises | Regent Seven Seas | Saga | Seabourn | Silversea | Viking | Scenic |
| --- | --- | --- | --- | --- | --- | --- | --- |
| Drinks included | Yes (not all) | Yes | Yes | Yes | Yes | At meal times | Yes |
| Speciality dining | No | Yes | Yes | Yes | Yes | Yes | Yes |
| Room service | No | Yes | Yes | Yes | Yes | Yes | Yes |
| Gratuities | Yes | Yes | Yes | Yes | Yes | Yes | Yes |
| Shore excursions | No | Yes | Some | No | Some | Some | Yes |
| WiFi internet | No | Yes | Yes | Yes | Yes | Yes | Yes |
| Flights + international transfers | Yes | Yes | N/A | No | Yes | Yes | Yes |
| Home transfers | No | No | Yes | No | No | No | Some |
| Mini bar | No | Yes | No | Yes | Yes | No | Yes |
| Spa treatments | No | No | No | No | No | No | No |
Cruise Lines With All-Inclusive Fares
These are the cruise lines that aren't all-inclusive by default, but that offer cruise fare packages that rival the all-inclusive lines.
The difference here is that you can choose whether you pay for the upgraded fare, or you pay for the standard fare and then add on just the things you want to pay for separately.
Paying the upgraded fare usually works out to be better value, but only if you would otherwise have bought each element individually.
1. Celebrity Cruises
For a time, Celebrity Cruises was all-inclusive – it was a change the cruise line made in 2020, and for two years it was the only option you could book. However, in 2022 the cruise line reintroduced a cruise-only fare, meaning that all-inclusive became optional once again.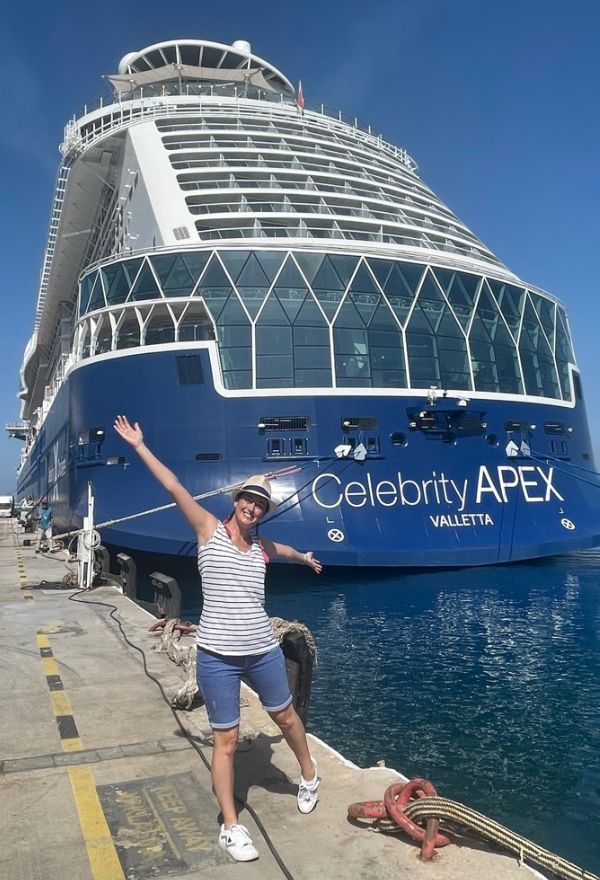 If you choose the All Included cruise fare, you'll get everything you would normally get in a standard cruise fare as well as:
A Classic Drinks Package
Basic WiFi
Tips
The Classic Drinks Package normally costs from $69 per person, per day but does vary, and it includes all drinks on the ship up to the value of $9. Any drinks more expensive than this get the $9 discounted, and you also get 15% off any wine bought by the bottle.
The Basic WiFi package is the entry-level WiFi on the ship, so it's useful for low bandwidth jobs like checking emails or sending messages to family. It normally costs from $20 per day.
And tips on Celebrity start at $17.50 per person, per day, increasing slightly if you book a Concierge Class Stateroom, AquaClass Stateroom or Suite.
So considering the average upgrade to All Included is $80 per person, per day, it makes sense to upgrade if you would make use of the drinks package and WiFi.
But you still don't get:
Speciality dining meals
Premium WiFi
Room service between 11pm and 6am ($4.95 surcharge)
Shore excursions
2. Princess Cruises
With Princess Cruises, you have the choice between three different cruise fares. Princess Standard is, as the name suggests, the standard fare that you can choose with none of the extras added in.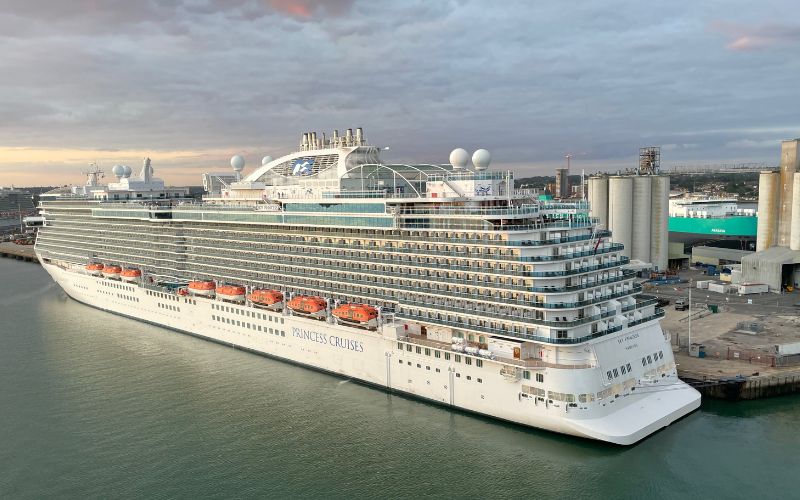 Princess Plus is the next level level up, and includes everything you get in the Standard fare, as well as:
A Plus Beverage Package (all drinks up to $15)
WiFi for one device
Tips
2 premium desserts per day
2 fitness classes per cruise
Unlimited drinks from the juice bar
If you want to go one further, you can instead choose the Princess Premier package, which includes everything from the Standard fare as well as:
A Premier Beverage Package (all drinks up to $18)
WiFi for four devices per person
Tips
2 speciality dining meals per cruise
Unlimited digital photos and two photo prints
Unlimited premium desserts
Unlimited fitness classes
Unlimited drinks from the juice bar
A free Medallion accessory
Reserved seating in the theatre
The chance to win cash up to $100,000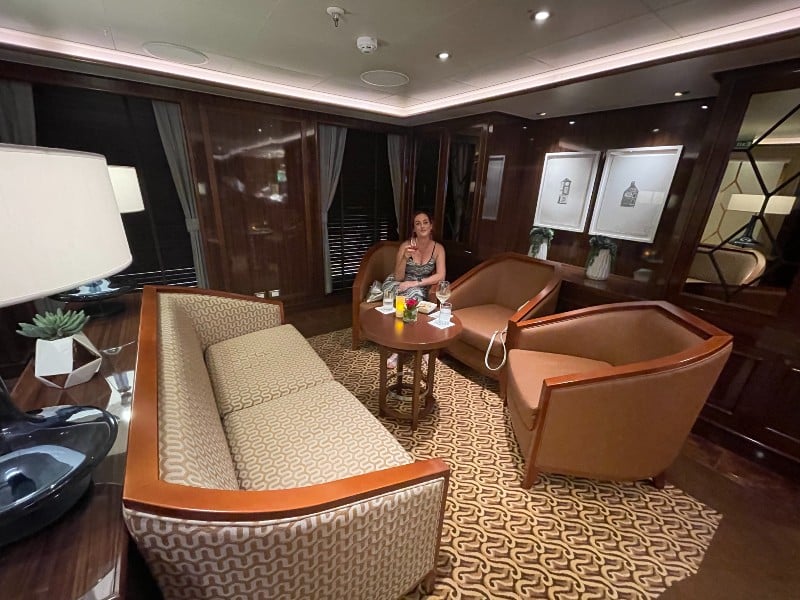 Princess Plus costs $60 (£50) per person, per day while Princess Premier costs £80 (£65) per person, per day.
Read more: Princess Premier Vs Princess Plus
3. Holland America Line
In 2021, Holland America Line introduced their 'Have It All' fare, which offers four additional benefits as part of an all-inclusive upgrade. Costing from $99 per person, per day, the cruise line says that it gets you at least a 50% discount on buying each element separately.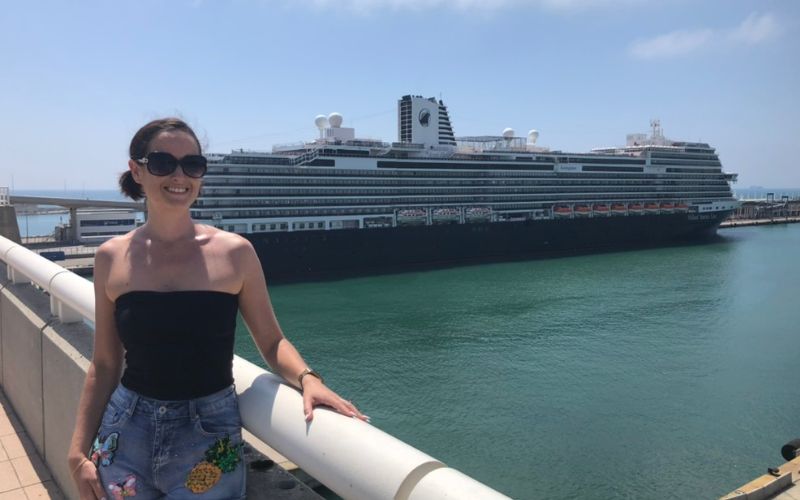 You get:
Shore excursions
Free drinks package
Speciality dining
WiFi internet access
The drinks package and the WiFi are fixed – you get a Signature Beverage Package with 15 drinks per day included, and a WiFi Surf package, suited to checking messages and emails.
But the number of shore excursions and speciality dining meals you get depends on the length of your cruise.
| Cruise length | Shore excursions | Specialty dining | Drink package | WiFi |
| --- | --- | --- | --- | --- |
| 6 to 9 days | 1 excursion | 1 meal | Signature Beverage Package | WiFi Surf |
| 10 to 20 days | 2 excursions | 2 meals | Signature Beverage Package | WiFi Surf |
| 21 days or more | 3 excursions | 3 meals | Signature Beverage Package | WiFi Surf |
It's also worth clarifying that the shore excursions are worth up to $100 – choose a cheaper excursion and you get it free. Choose one that costs more than $100 and you get the $100 discounted from the price.
4. Norwegian Cruise Line
NCL is another cruise line that has different tiers of cruise fare. You can choose to book a standard cruise, or you can instead opt for either Free at Sea or the Free at Sea Plus package.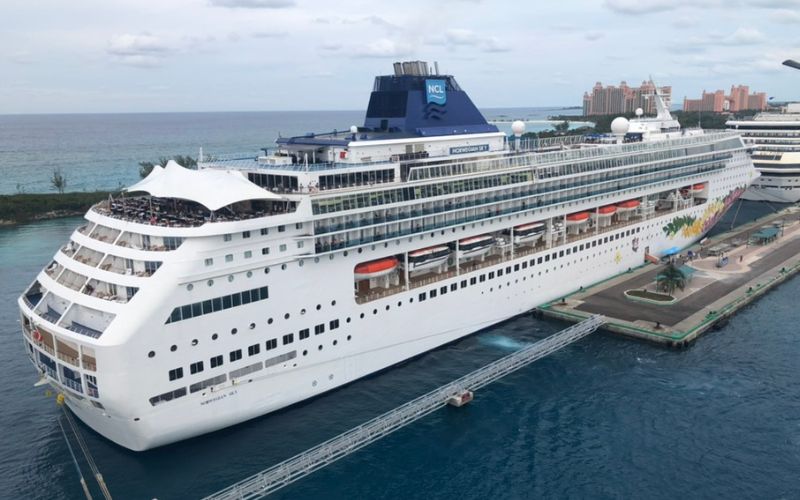 With both, you're getting drinks included, some speciality dining meals, money towards your shore excursions and WiFi internet access to use during your cruise, but how much you get of everything depends on the fare you choose.
| Offer | Drinks | Speciality Dining | Excursions | WiFi |
| --- | --- | --- | --- | --- |
| Free at Sea | Select drinks up to $15Unlimited soft drinks and juice | 2 meals | $50 towards 1st guest's excursions in each port | 150 minutes on a 7 night cruise (varies on cruise length) |
| Free at Sea Plus | Premium Plus Beverage Package | 4 meals | $50 each (2 guests) in each port | Unlimited |
The Free at Sea and Free at Sea Plus upgrade prices vary depending on the length of the cruise and any special offers NCL is running at the time, so it's worth checking the cost before you book, and seeing how much of these inclusions you're likely to use when you determine whether it's worth paying the extra fee.
5. Oceania Cruises
Oceania Cruises is a premium luxury cruise line that is well known for its gourmet food and high levels of service. And their standard cruise fare already includes some things you'd pay for on other ships, including speciality restaurants, internet access and soft drinks.
They've also introduced two optional fare upgrades on many of their cruises.
Olife Choice isn't really all-inclusive since it feels like more of a special offer. Choosing this fare means you get to pick ONE of the following:
Beverage package
Up to 8 free shore excursions during your cruise (depending on your itinerary)
Up to $800 to spend onboard (depending on your itinerary)
But Olife Ultimate is more of an all-inclusive package, since that gets you all three of the above. So you'll get your drinks, shore excursions, WiFi and speciality dining included, as well as up to $800 to spend as you like on the ship.
6. Fred. Olsen
On a Fred. Olsen cruise, you're able to add on an all-inclusive drinks package when you book your itinerary.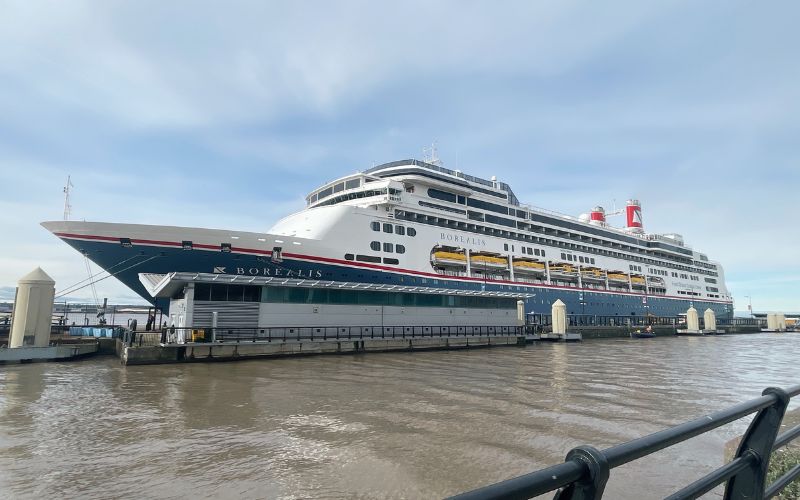 The drinks package is relatively low cost compared to many other cruise lines – just £24.99 per adult per night – and it includes:
Soft drinks by the glass
Red, white and rose wine by the glass
Cava by the glass
Selected bottled and canned beers and ciders
Selected house spirits
A cocktail of the day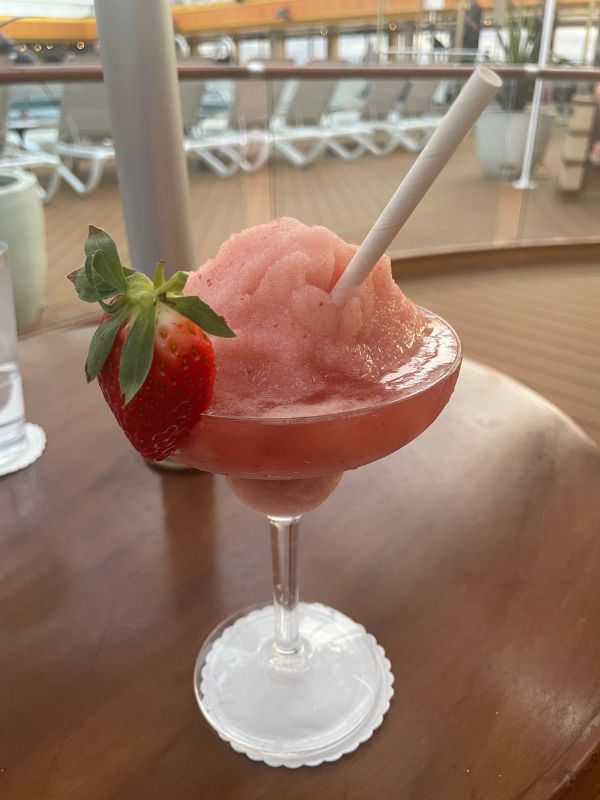 Final word
Choosing an all-inclusive cruise isn't right for everyone.
If you're not someone who drinks a lot during a cruise holiday, or you don't care about using the WiFi or the speciality restaurants, you might be paying more for an all-inclusive service that you aren't making the most of.
But, if you are likely to use at least some of the included elements, going all-inclusive can really help you relax.
You don't have to think about your budget during your cruise – it's already taken care of. It's one less thing to think about, and a pretty hefty thing at that.
If you're sailing with a cruise line that offers all-inclusive fares as an option though, definitely work out whether it's worth you paying the upgraded price or paying for a standard fare and only paying for what you use – you could save a lot of money.
Related Posts: