Ambassador Cruise Line is one of the newest ocean cruise lines in the world, having been founded in 2021. But where did the cruise line come from, and who's behind it?
In this guide, I'll clear up some of the background info for Ambassador Cruise Line, including its ties to a former cruise line.
Who does the Ambassador Cruise Line belong to?
Ambassador Cruise Line is a private company and is not owned by another cruise line company, unlike many other cruise lines that form part of a wider cruise or travel corporation. Njord Partners, an investment company based in London, is the majority shareholder in Ambassador Cruise Lines.
Other British cruise lines tend to be part of bigger companies. P&O Cruises is owned by the Carnival Corporation, and Marella Cruises is part of the TUI Group. But Ambassador is a smaller company that is independent.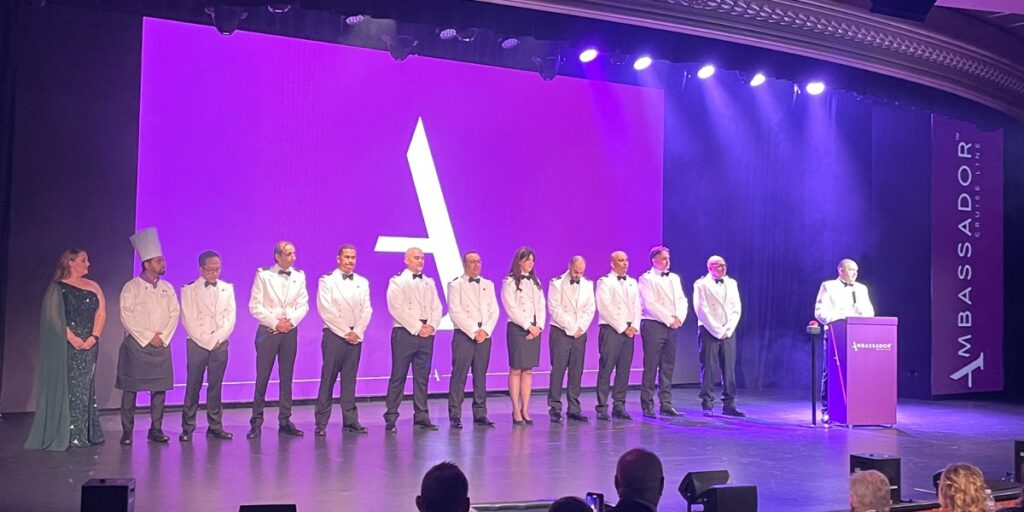 What was Ambassador Cruise Line previously?
Ambassador Cruise Line is a completely new company that was formed in 2021. However, some people believe it is a reincarnation of Cruise & Maritime Voyages, a British cruise line that ceased trading in 2020. The company does have ties to CMV, including being based in the same area and having the same CEO.
So it would be naive to say the companies are not linked at all – the fact that one cruise line went defunct and then its CEO formed part of a new company, based in the same area and serving the same market, just a year later is hardly a coincidence.
Yet from an official and legal standpoint, the companies are completely distinct, which is understandable considering CMV had to cease trading under administration.
Ambassador is positioned slightly differently to CMV. Ambassador is not a luxury cruise line but it is more premium, whereas Cruise & Maritime Voyages was more of a cheap, traditional cruise offering.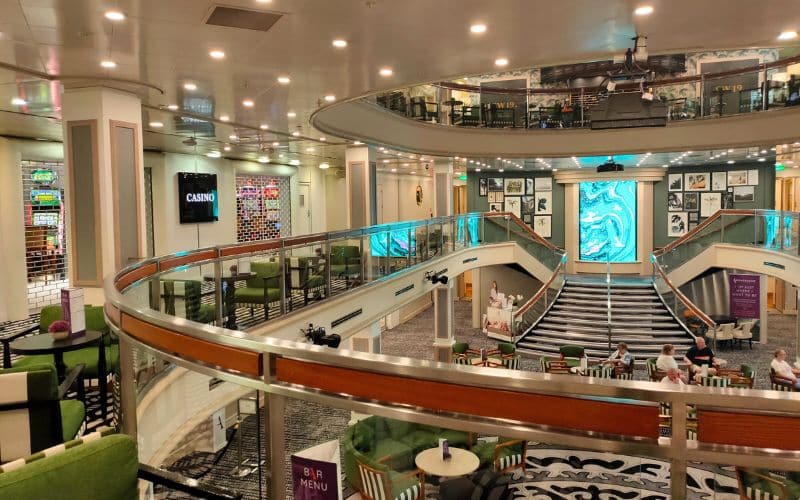 NEW DEALS JUST RELEASED!
Don't miss the latest Ambassador Cruise Line offers…
Who is the CEO of Ambassador Cruise Line?
The CEO of Ambassador Cruise Line is Christian Verhounig. Verhounig has worked in the cruise industry for over 25 years and prior to his role at Ambassador, he was the CEO and Chairman of Cruise & Maritime Voyages from 2011 until 2020.
You can find him on Twitter if you want to see what he's getting up to.
Who is the CFO of Ambassador Cruise Line?
The Chief Financial Officer of Ambassador Cruise Line is Matthias Seeger. Unlike CEO Christian Verhounig, Seeger does not have ties to Cruise & Maritime Voyages and indeed has no prior cruise experience, with his background being in FMCG and Retail.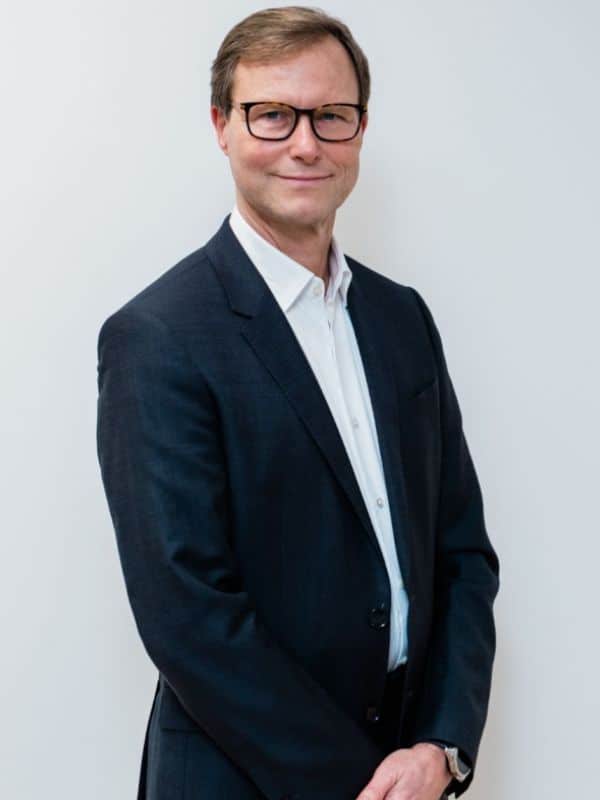 Indeed, the new management team of Ambassador Cruise Line is a mix when it comes to cruise experience. Only Christian Verhounig comes from Cruise & Maritime Voyages, with the rest of the senior Ambassador team having a blend of maritime, retail and financial roles behind them.
The Chief Commercial Officer (CCO) of Ambassador Cruise Line is Phil Gardner. He has a background in travel, previously working for Thomas Cook and TUI.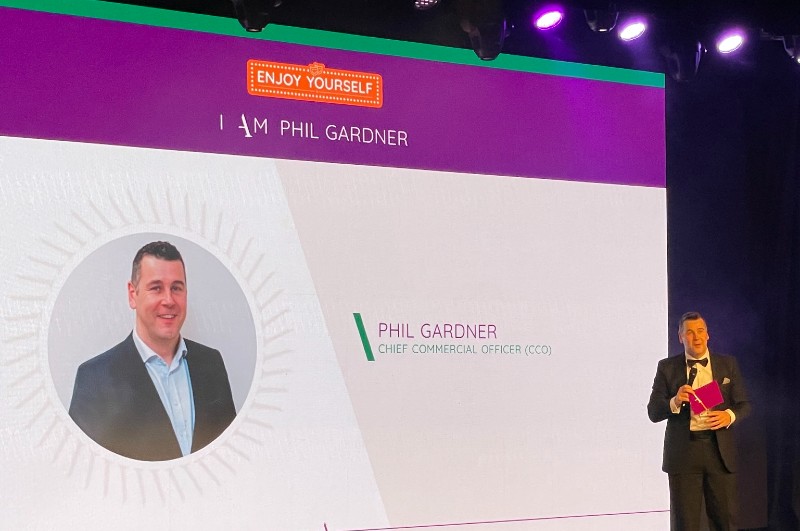 Where is Ambassador Cruise Line based?
Ambassador Cruise Line is based in Purfleet, Essex. Most of the cruises that are operated by the cruise line sail from London Tilbury, the nearest port to Purfleet. However, the second ship in the fleet, Ambition, offers cruises from regional ports around the UK as well.
Her home port will still be London Tilbury, but guests can also book cruises from Newcastle, Dundee, Liverpool, Belfast, Bristol and Falmouth.
Where did Ambassador Cruise Line get their ships?
Ambassador Cruise Line currently has two ships in the fleet. The first, Ambience, was purchased from Ocean Builders, where there had been talks of converting her into a floating hotel.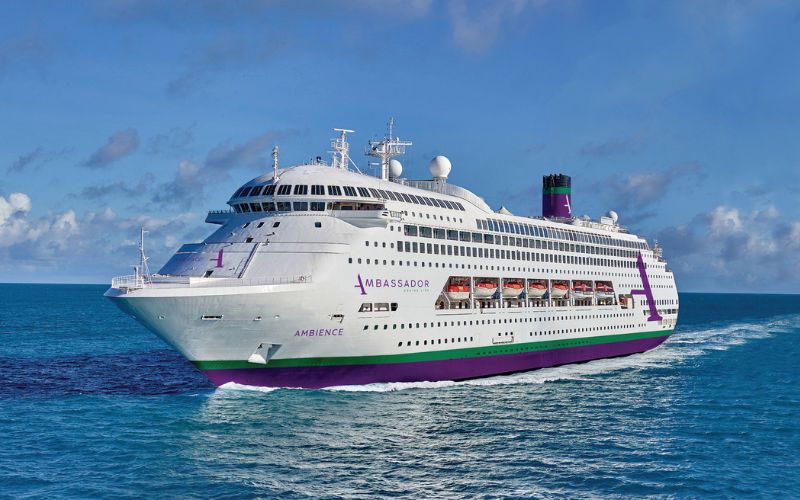 Prior to that, the ship had sailed for P&O Cruises Australia as Pacific Dawn, and before that she had debuted as Regal Princess for Princess Cruises, back in 2001.
The second ship in the fleet, Ambition, was purchased from AIDA Cruises where she had sailed as AIDAmira. Before that, she had sailed for Costa Cruises as the Costa neoRiviera, for Ibero cruises as Grand Mistral, and originally she debuted as Mistral for Festival Cruises in 1999.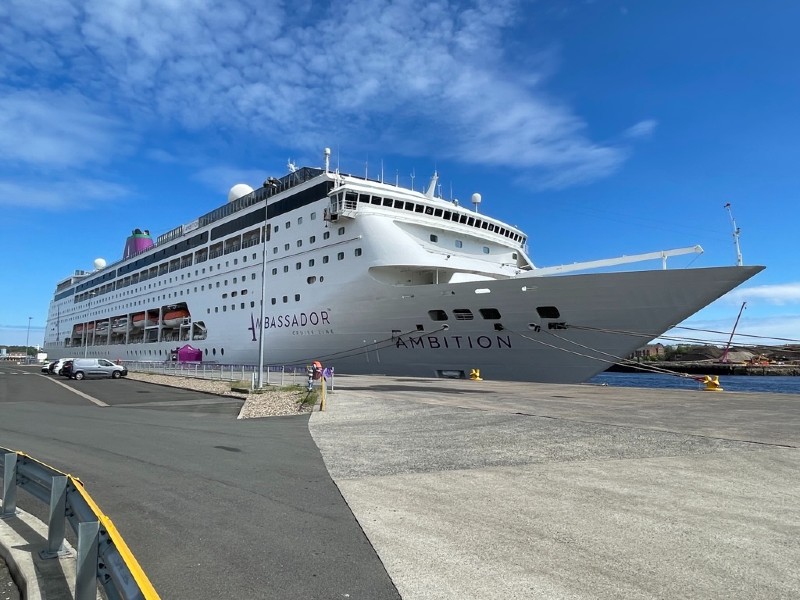 Read more: Ambassador Cruise Line Ships
Is Ambassador Cruise Line ABTA registered?
Ambassador Cruise Line has been registered with ABTA since September 2022. While the cruise line was not a part of ABTA when it first formed, all guests are now protected by the scheme.
ABTA stands for the Association of British Travel Agents and it is a safety net for guests – if a company is registered with ABTA and then for any reason has to fold or go bust, it means that guests are guaranteed a refund of their booking, even if the company itself can't afford to pay.
It also means that, if a company goes bust while you're abroad on holiday with them, you will be transported home.
You can read more details about Ambassador Cruise Line's ABTA registration and their Financial Failure Insurance policies on the cruise line's website.
Final word
Ambassador Cruise Line definitely has some past ties to Cruise & Maritime Voyages but with a different fleet of ships and a brand new management team, barring CEO Christian Verhounig, it is a new company.
It does fill the gap in the market left by CMV though – offering no-fly cruises from the UK with a primary audience of over 50s. However, the newer ships and more premium style of cruising have a broad appeal so adults of any age can enjoy a cruise with them.
NEW DEALS JUST RELEASED!
Don't miss the latest Ambassador Cruise Line offers…
Related Posts: