Carnival cruises are a great option for single cruisers, and it's no surprise that people plot how best to get laid at sea. A cruise ship is a great place to enjoy the excitement of a short fling.
With single cruises, LGBT events and hosted meet-ups for solo travellers, Carnival Cruise Line already did the hard work of getting people together, all you need to do is turn up!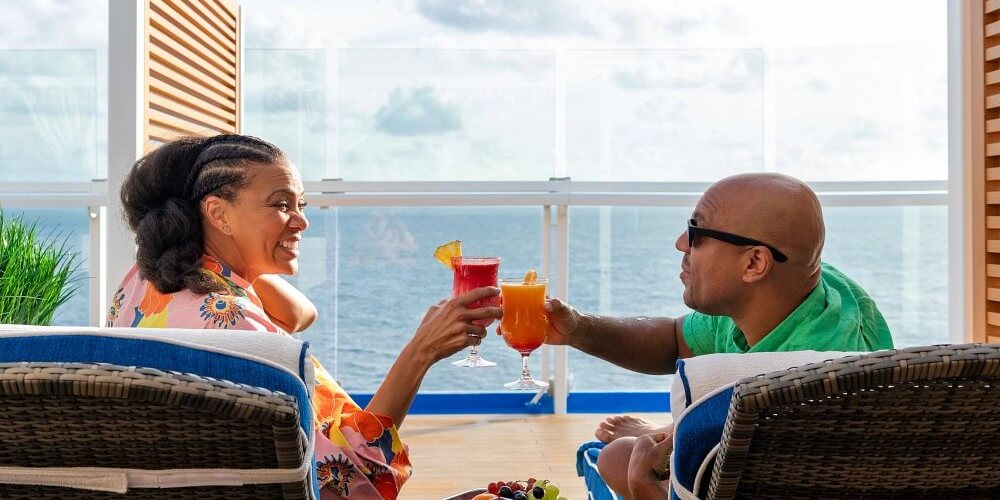 From casual encounters to long-term relationships, there have been plenty of relationships founded on the ocean waves and Carnival offers a selection of places to meet others who might just float your boat.
Read on to learn all the ways you can better your chances of getting lucky on a cruise with Carnival…
1. Book a Singles Cruise
Carnival is quite well known for being a good option for single cruisers. Not only is this a fun cruise line, but they also offer specific sailings for a Carnival cruise for singles looking to get together.
Tour operator such as SinglesCruise organises trips just like these for groups of up to 500 people. Hosted meet-ups, organised activities and excursions then offer a great selection of places to introduce yourself and meet new people.
There are already quite a few single cruises available with Carnival in 2022 and 2023, with various ships in the fleet to choose from. Check them out here: Carnival Singles Cruises.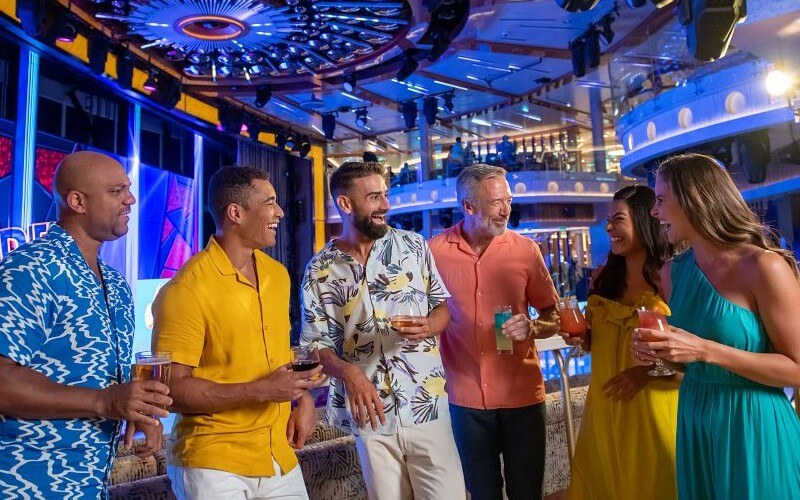 2. Cruise at Spring Break
Spring break is a popular time of year for singles to cruise as college-aged men and women step aboard for a short break with friends. Though many students opt to visit Florida for spring break, Carnival's short cruises during the springtime sail from Los Angeles, as well as Miami and Orlando.
This time of the year also means there's less likely to be families or older demographics on board when compared to the summer and fall seasons. Most cruises have all ages on board throughout the year, but the springtime departures draw in the younger crowds looking to party with friends. These are the ideal cruises for 18 to 30s.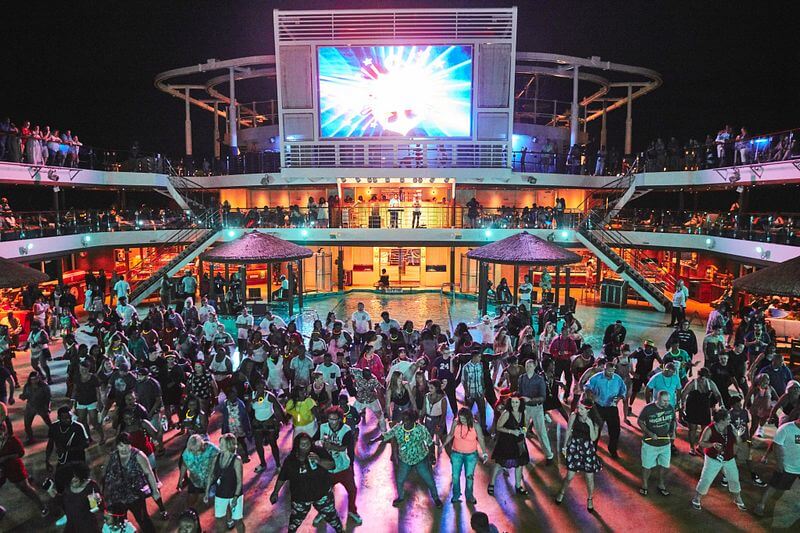 3. Book a Short Cruise
Shorter sailings mean that those with college or full-time jobs can cruise without worrying about missing term or having to use annual leave/vacation time, especially sailings that fall over a weekend. Longer trips tend to attract retired people couples and families.
Choose a short three-day or four-day sailing over a weekend for the best chance of meeting people who are DTF.
NEW DEALS JUST RELEASED!
See the latest Carnival cruise offers…
4. Go to a Singles Mixer
Even on standard sailings, Carnival arranges singles mixers and LGBT meet-ups. Attending these means you have the chance to get to know fellow solo travellers, even just as a friendly face and someone to speak to on the ship.
Once on board, check the daily program for details of where and when the solo travellers hang out. Be careful though, just because someone is cruising alone it doesn't mean they're single, so never make assumptions about the lifestyle of your fellow cruisers.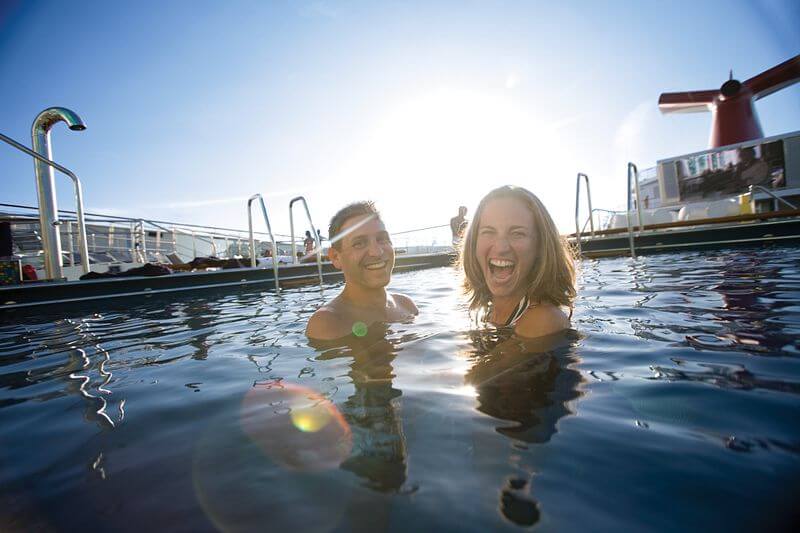 5. Meet People Online Before Your Cruise
Many cruisers set up groups on Facebook for specific sailings so that those who would like to meet other singles on board can arrange what to get up to (or down to) in advance.
If you're into the lifestyle, look out for any pineapple emojis as a secret sign. More on that here: What Does Pineapple Mean On A Cruise?
There's also an app called Cruise Ship Mingle that you can use to message people on your ship before you set sail. With a bit of pre-cruise chat you can work out who to look out for, as well as who to avoid!
6. Make the Most of Ship Activities
Life onboard a Carnival cruise also presents many other opportunities to strike up conversations with other singles. Dance parties and discos are frequent on board with deck parties, themed nights and the sail away events common on most sailings.
More low-key activities include getting to know people during casual interactions such as with the people you share a hot tub with or those on the next sun lounger along. Just ensure you aren't disturbing their relaxation time too much!
Daily quizzes and trivia events bring the chance to join teams and enjoy a competitive spirit while getting to know someone, as well as other interactive events such as painting, bingo and mini-golf. Ice breakers such as these are a fantastic option to scope out people who you might like.
The most obvious place to meet other singles is during the evening at one of the many bars on your ship. Visit a bar in the late evening and you will find people who like to let loose and are looking for a good time.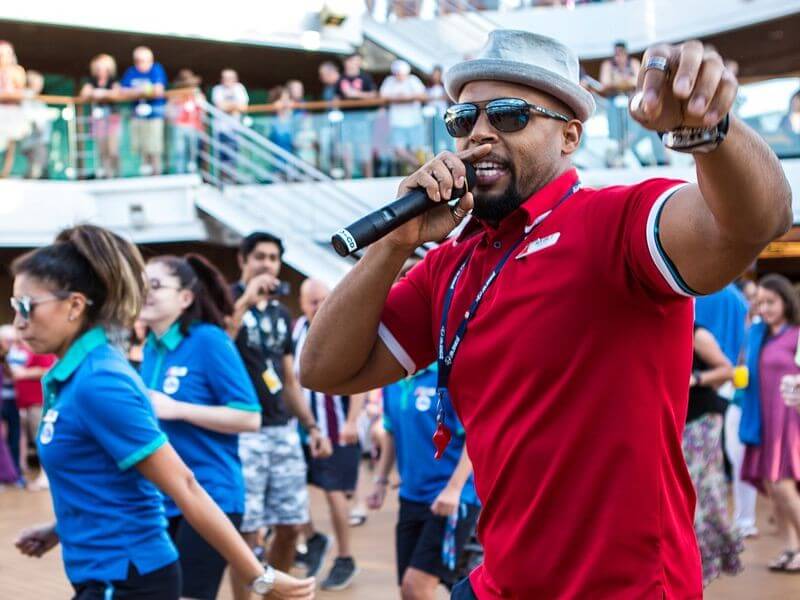 7. Book a Shore Excursion
Shore excursions are another perfect place to meet other singles and Carnival offers a huge directory of options. Not only are you exploring the port you visit, but there's already a shared interest between you to help ease into the conversation.
Be selective about the ones you choose though. Beach parties and bar-hopping experiences will fare much better in finding young singles than shopping trips and leisure time.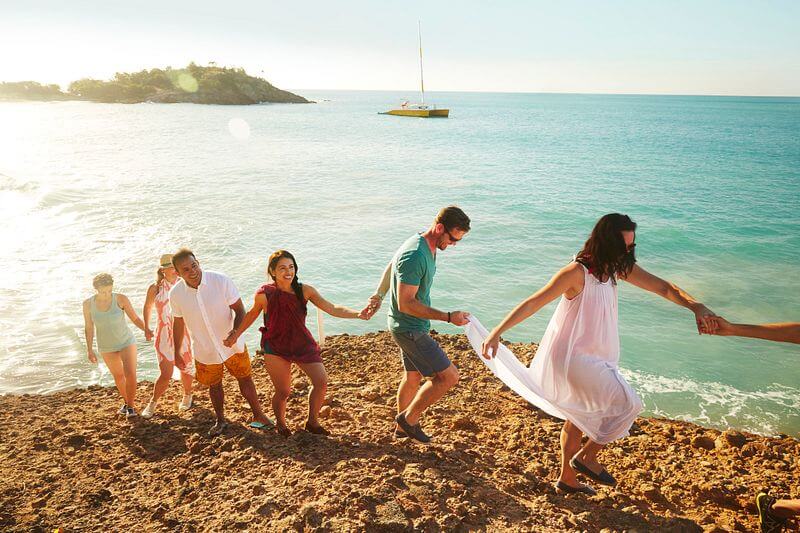 Helpful Tips for How to Get Laid on a Cruise
Be Careful
Don't do anything you're not comfortable with and always wear protection if you have sex. If you're cruising with a friend, always let them know where you're going and whether you'll be coming back to the cabin later. And please, don't have sex on a cruise ship balcony!
Don't Hit On the Crew
Cruise ship crew are under strict orders not to hook up with passengers and doing so could cost them their job. Plus, it's rude to hit on people while they work!
Don't Drink Too Much
Your Carnival drink package has a daily limit, but remember that's a limit, not a target! If you get too drunk then not only will you be less attractive to any potential love interests, but the beer goggles could cause you to end up doing something (or someone!) that you regret.
Suggested read: 19 Best Carnival Drink Package Tips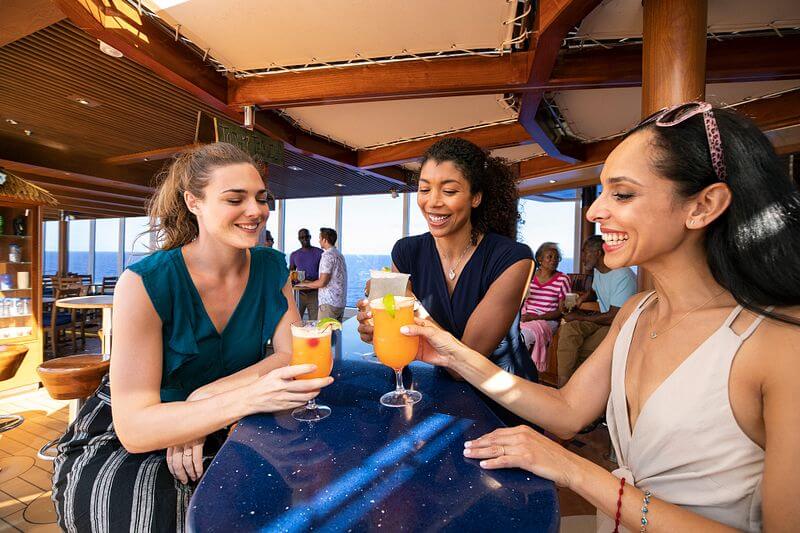 Don't Be Too Picky or Shy
With shorter cruises, there's not much time to play hard to get or pick and choose. Be confident and speak to anyone who takes your fancy – the worst that could happen is that they say no.
Be Yourself
While it could be easy to pretend to be someone else, you want to relax and enjoy yourself with anyone you meet so be yourself and have fun!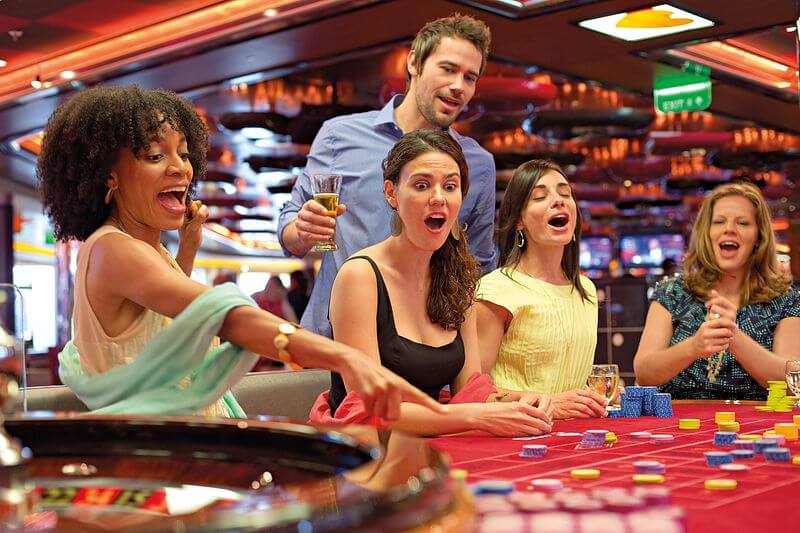 The Bottom Line
Carnival is a great option for single cruisers and presents plenty of opportunities to get up close with other fellow single passengers. From specifically arranged single cruises to special events and activities ideal for getting to know others and spending one-on-one time with.
Spring break and short cruises are the best chances for meeting other singles around 20 to 40 years of age, while the longer-duration sailings and fall season are better suited for those seeking an older demographic.
If you're planning your trip purely around getting some Carnival cruise sex, then following the tips in this guide should maximise your chances. Is it easy to get laid on a cruise? No, but Carnival's single cruises events do give you an advantage.
And you could always book a swingers cruise if you wanted to really increase your odds…
NEW DEALS JUST RELEASED!
See the latest Carnival cruise offers…
Related Posts: