Carnival drinks packages are super popular, but as well as the perks, there are some pitfalls. Before you cruise, be sure that you know this essential info to avoid any hidden charges.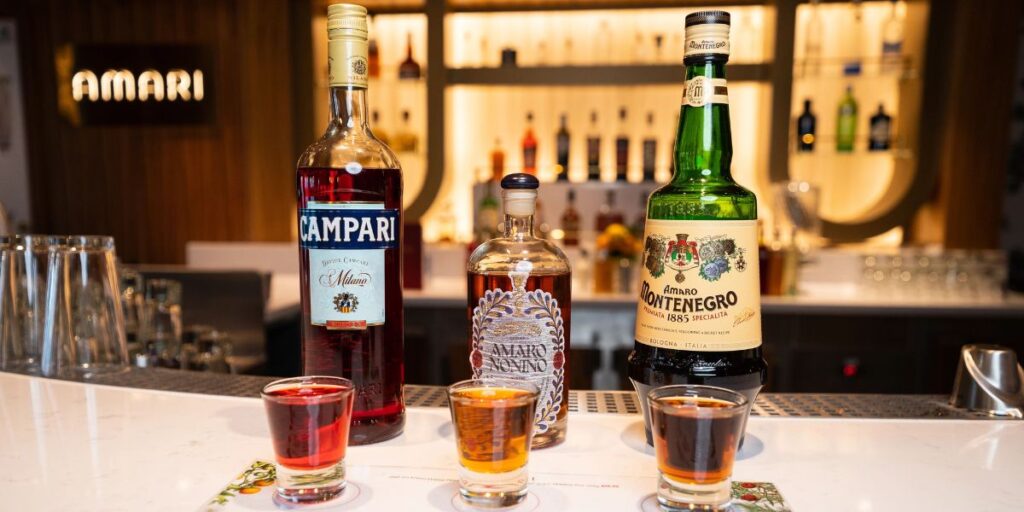 1. Purchase the Cheers package before your cruise to save 10%
When planning your Carnival cruise, it's a good idea to purchase the Cheers drink package in advance. Doing so will net you a $5 per day discount compared to purchasing it onboard. It's a no-brainer!
| | | |
| --- | --- | --- |
| | Buy on website | Buy on ship |
| 6 days or more | $59.95 | $64.95 |
| 5 days or less | $69.95 | $74.95 |
2. Compare the cost of a drink package vs. paying for individual drinks
Before opting for any package, do the math. Consider how many drinks you might consume daily and compare that with the cost of the package.
Sometimes, if you're a light drinker or particular about your drink choices, paying as you go might be more economical.
You can see Carnival's drinks menus and prices here. But if that sounds like too much hard work, just use my free drink package calculator. It'll do the sums for you.
3. If you don't drink alcohol, don't get the Cheers package
The Cheers package is best suited for those who enjoy both alcoholic and speciality non-alcoholic beverages. If you mostly drink sodas, the Bottomless Bubbles package will probably be a better fit.
It's virtually impossible to get your money's worth from the Cheers package if you don't drink alcohol.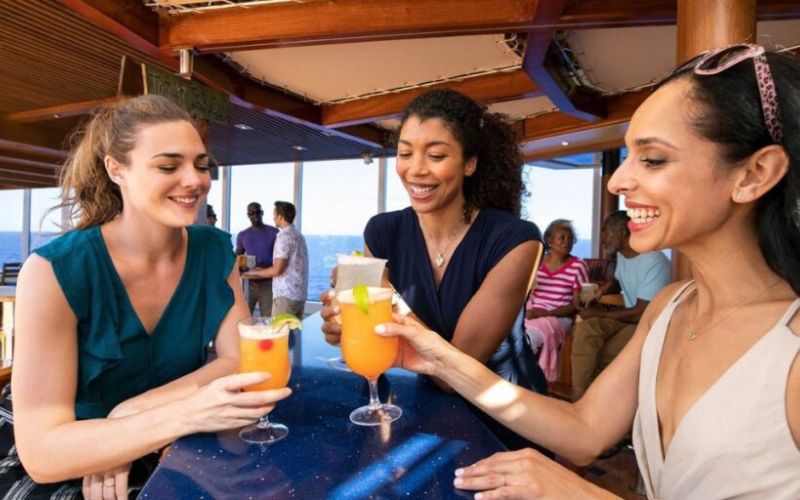 4. Factor in the 18% gratuity
The cost of Carnival's drink packages doesn't end with the listed price. Carnival adds an 18% gratuity to the package's cost. Ensure that you budget for this additional expense when deciding if the package is right for you.
Of course, that 18% gratuity is also added on if you choose to buy your drinks individually, so you'll pay it either way. I just don't want you to be shocked when you see that your credit card has been charged 18% more than you expected.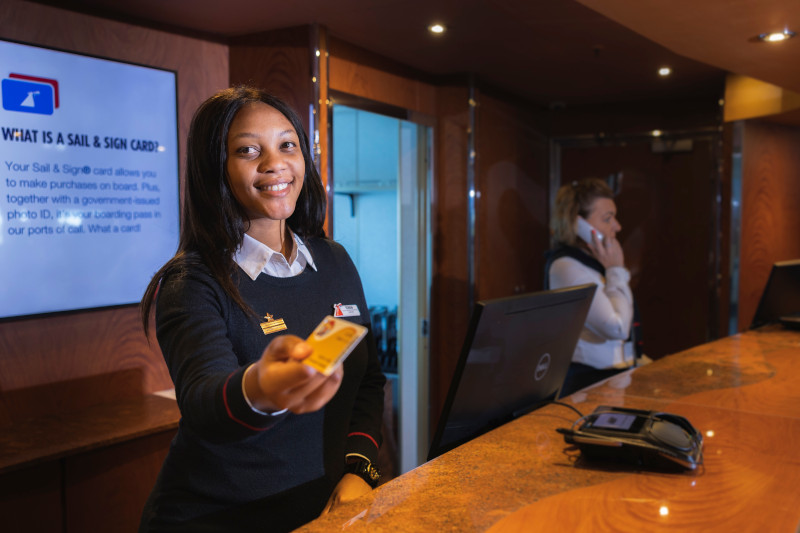 5. Be aware of local taxes when in US waters
​​When you use the Cheers package while the ship is docked or in US waters, local state taxes may apply. This is usually an extra 10% on the price of each drink whether you have the package or not, so you'll want to be mindful of this while budgeting.
6. Don't go crazy on the first night if you're sailing from Texas or New York
For cruises departing from Texas or New York, the Cheers package isn't activated until the second day. So, pace yourself on the first night, as any drinks consumed will be charged individually.
Sure, have some drinks and a good time. But know that if you decide to drink 15 beers on the first night, your bill will be about $120. And that's a lot more than the package.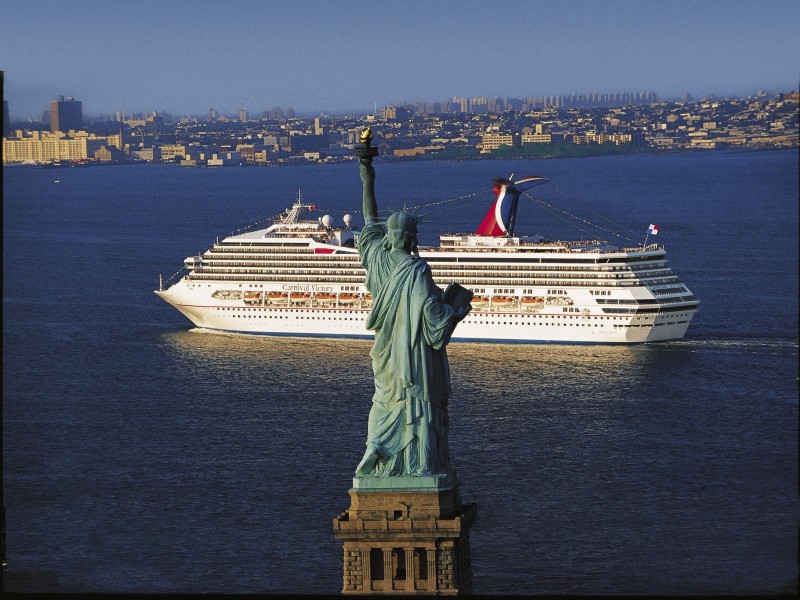 7. Discuss with the people in your stateroom before you buy
If you want the Cheers package, then every adult in the same stateroom must purchase the same package. It's crucial to discuss with your roommates and ensure everyone is on board with the idea before purchasing.
8. Don't share drinks
Sharing is caring, but not when it comes to the Cheers package. Sharing drinks can lead to potential penalties, including the possible deactivation of your drink package without a refund.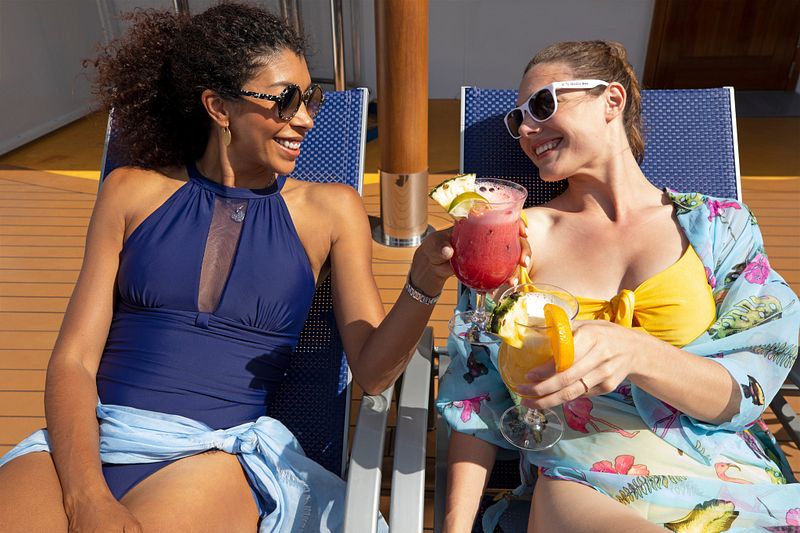 9. Know exactly what's included in your package
The Cheers package includes: 
Cocktails
Spirits
Beer by the glass
Wine by the glass
Sodas
Zero-proof frozen cocktails
Energy drinks
Milkshakes
Smoothies
Juices
Specialty coffees
Hot tea
Bottled water (500ml)
Other non-alcoholic bottled drinks
The Bottomless Bubbles package includes:
Fountain soda by the glass (16 oz)
Juice by the glass (10 oz)
If you order anything except for these drinks, you'll have to pay for it. I'll explain some of these that you may not have thought of further along in this guide.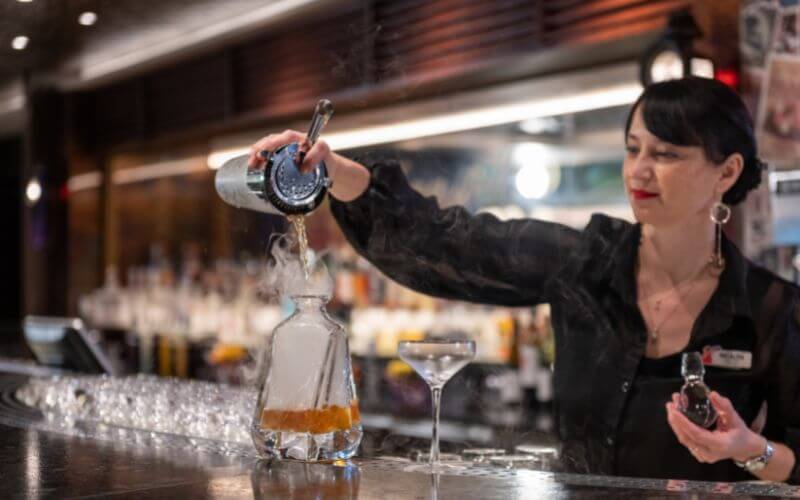 10. Ask your room attendant to empty your mini bar
When you first board your Carnival cruise, you may be tempted to dive into the mini bar in your room. But, it's important to know that the Cheers package doesn't cover mini bar items. These drinks and snacks come at an additional cost, and they can quickly add up.
To avoid the temptation and any accidental extra charges, consider asking your room attendant to empty the mini bar on your arrival day. This will not only provide clarity on what drinks are covered under your package but also give you extra storage space in your cabin refrigerator. This comes in handy, especially if you've brought along beverages, like the allowable 12-pack of soft drinks or your bottle of wine.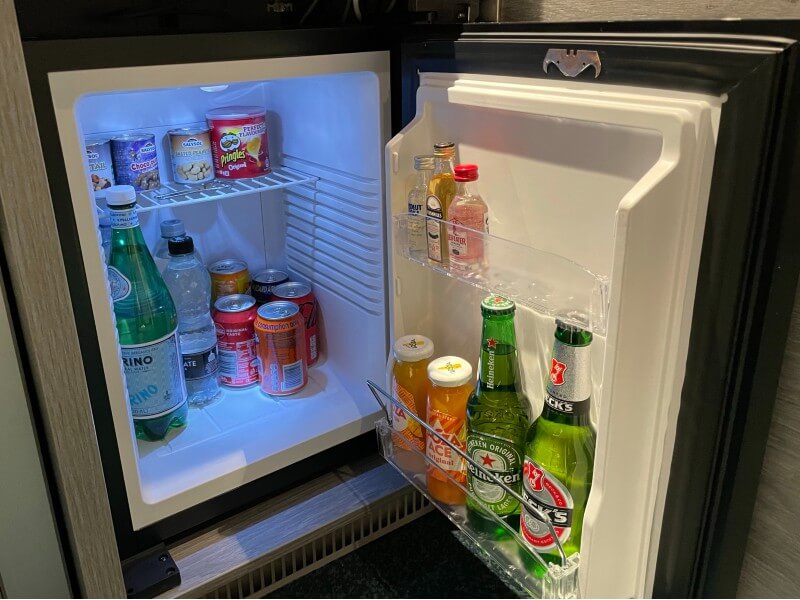 11. Try Carnival's unique speciality cocktails
Carnival offers a range of speciality cocktails unique to the cruise line. With the Cheers package, make it a point to try them out. It's a fun way to enhance your cruising experience. And if you don't like one, it doesn't matter, you don't have to finish it!
Carnival ships have some really cool cocktail bars like the Alchemy Bar on Carnival Celebration or the Amari Bar on Carnival Venezia. So your cruise is the perfect time to try a cocktail that you've never had before. Like this pineapple rum negroni?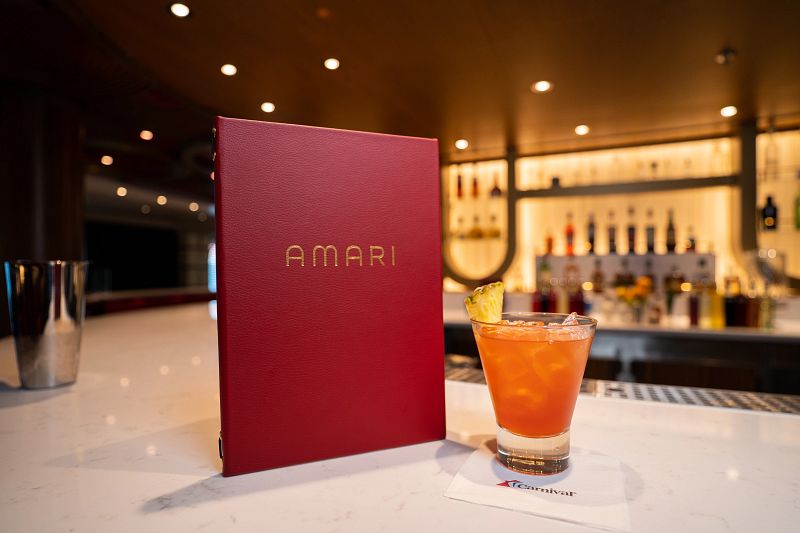 12. Order wine by the glass
Wine is only included in the Cheers package if you buy it by the glass. So don't order a bottle and don't use the self-service wine machines either as these will be chargeable.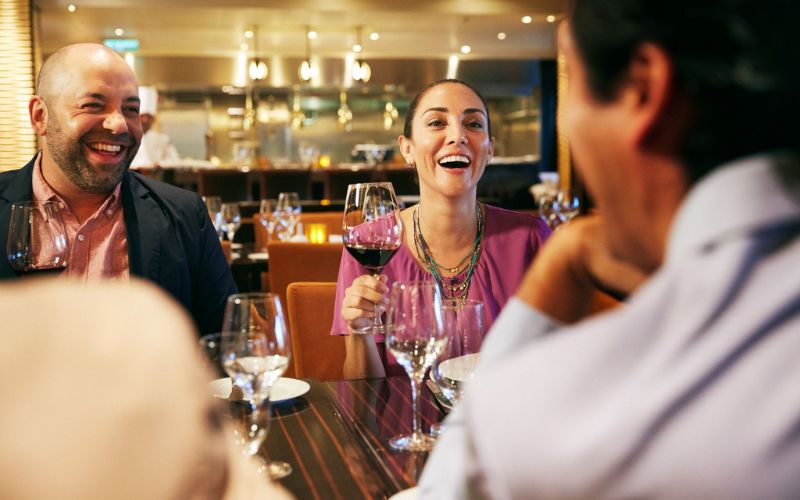 13. Take advantage of the 25% discount on spirits, wine, or champagne over $20.00 and bottled wines
On some cruise ships, if you order a drink that costs more than the package limit you'll have to pay for the whole drink. Luckily, that's not the case with Carnival cruises.
If you're looking to indulge in a high-end spirit or wine, the Cheers package offers a 25% discount for any beverage priced over $20. This is a great way to enjoy luxury drinks at a reduced price.
14. Don't order fishbowls
Fishbowls or shared cocktails are not included in the Cheers package. Ordering one would mean paying for it separately, so it's best to avoid them if you want to make the most of your package.
15. Avoid beverages sold in souvenir glasses
Drinks served in souvenir glasses come with an additional charge, even if the drink itself is included in the Cheers package. To avoid surprise costs, stick to standard glassware.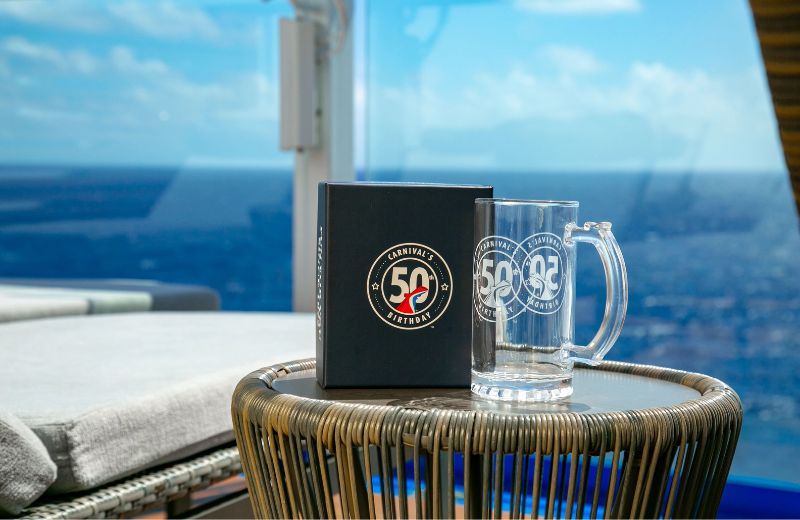 16. Know how to get around the 15-drink limit
If you have the Cheers package, Carnival limits you to 15 alcoholic drinks in any 24-hour period (6 am until 6 am). For most people, this isn't a problem. But if you start the day with breakfast mimosas and move on to easy-to-drink beverages like bottles of beer, you may find that you want more than 15.
To prevent guests from consuming too much, Carnival's system means that it's not possible for them to serve you any more alcohol once you've had your 15 drinks – even if you pay for it.
But what if you want more than that? Well, one method that's discussed on cruise forums is to wait until you get close to the limit, and then buy one of the larger drinks that's not included in the package. This could be a bottle of wine, bucket of beers or a fishbowl.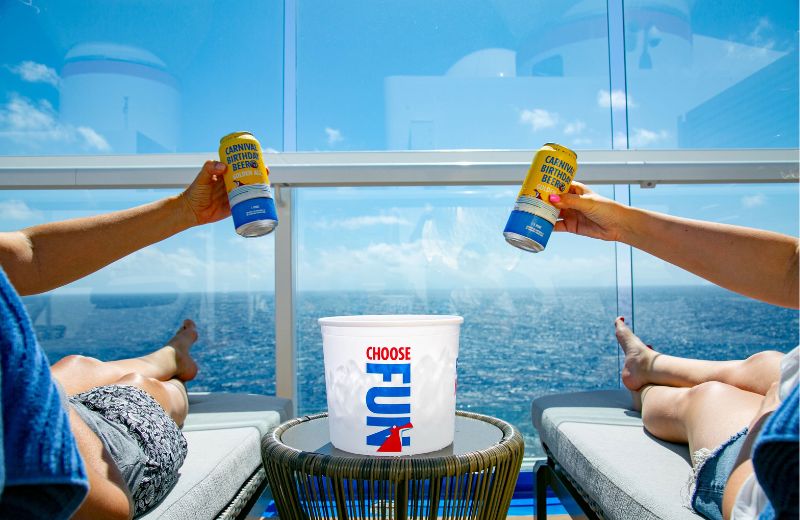 17. Drink as many non-alcoholic beverages as you like
One of the benefits of the Cheers package is that non-alcoholic drinks are unlimited. This includes sodas, mocktails, and speciality coffees, allowing you to hydrate and enjoy a variety without worrying about additional charges.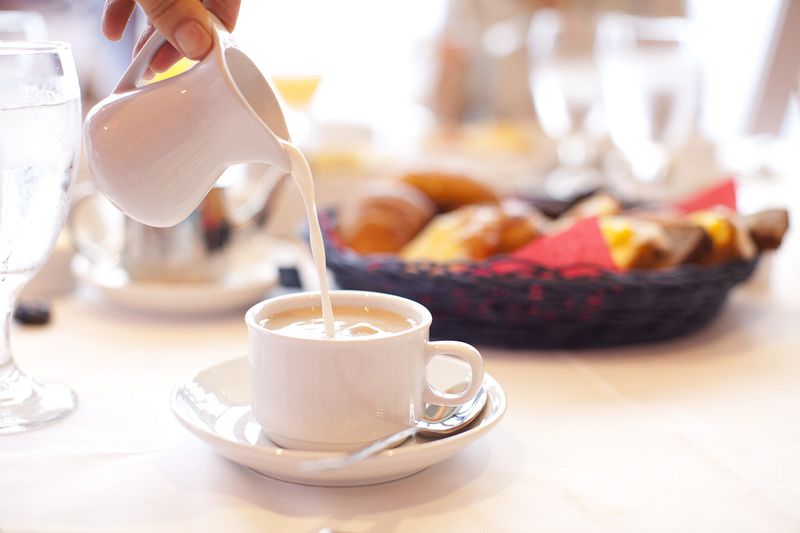 18. Bring your own wine and soft drinks
Carnival allows each adult to bring one 750ml bottle of wine or champagne and/or 12 cans or cartons of soft drinks onboard. Even if you have the drink package, it can be a good idea to do this.
Remember, that the mini bar in your room isn't included in the package. So if you want to enjoy a drink on your balcony or while getting ready to head out for the evening, it can be nice to grab something from the fridge in your room without having to go out and line up at a bar.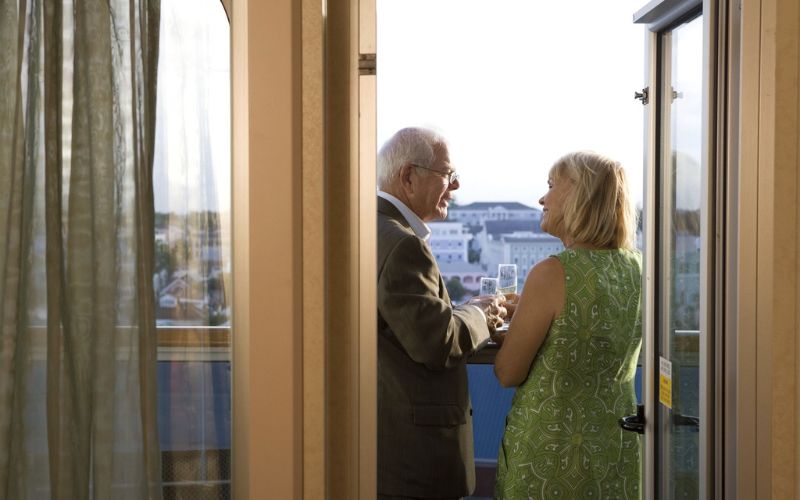 19. Ask the bartender or server for clarification on drink package rules you're not sure
If you're ever uncertain about what's included in your package or have questions about specific drinks, don't hesitate to ask the onboard staff. They're there to help and ensure you have a fantastic cruising experience.
NEW DEALS JUST RELEASED!
See the latest Carnival cruise offers…
The Bottom Line
If you're savvy, a drink package can be the perfect way to enjoy as many drinks as you want on your cruise, while saving money. But, as you've seen, there are a few things to be aware of.
If you're still not sure whether a drink package is a good idea, be sure to grab my Carnival drink package calculator before deciding whether to buy it or not…
Related Posts: