Cruises often appeal to the young and young-at-heart with fun activities and entertainment that will keep most under 30s happy while on board.
Despite attracting an average age of 47 years old across the cruise industry, a cruise holiday isn't limited to those 40 and over. Under 30s can have a lot of fun on a cruise- if you choose the right cruise line, that is.
The last thing you want is to be stuck with a load of pensioners, couples and kids!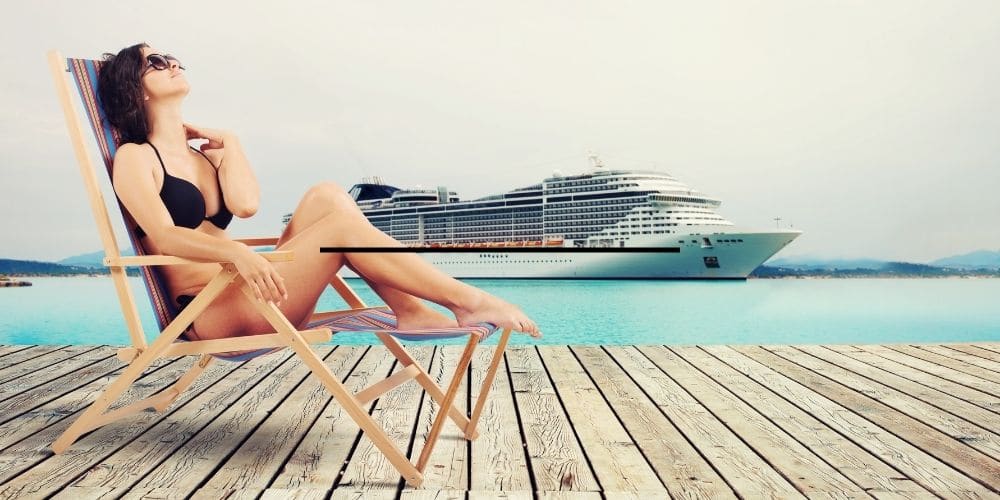 Read on to find out more about the best cruise lines to choose if you're a solo traveller under 30. And what to expect from your fellow guests on board.
Are there cruises for singles under 30?
There are lots of cruises for singles under 30. These include group cruises where single people aged 18 to 30 can take part in organised activities and excursions together. Or you can book a regular cruise and know that there will probably be lots of other like-minded people on board.
Organised group cruises specifically for singles don't usually charter whole ships. Instead, between 50 and 500 single travellers will book the same cruise and attend organised meet-ups on board. These are great for anyone looking to make new friends and enjoy the company of other solo travellers.
If you're seeking romance specifically, then there are also cruises that are perfect for those looking to hook up. These include music festivals at sea, adult-only sexy cruises and short cruises where you're much more likely to find someone to get down with.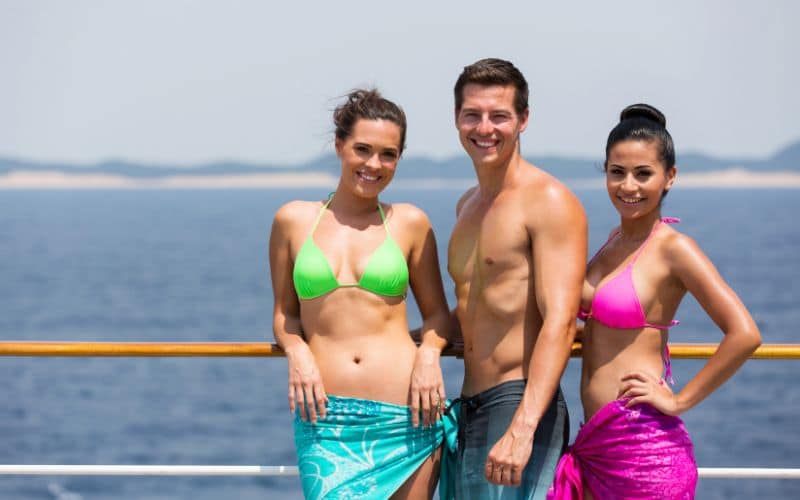 Every cruise is a great place to relax and mingle with fellow singles. From the moment you step aboard, you'll enjoy food and drink available at numerous spots around the ship, daily activities and evening entertainment to keep you busy and a cosy room to rest your head after a long day.
Bars, lounges and restaurants also offer many opportunities to strike up conversations with fellow passengers and bond over your shared cruise experiences.
So, here are the best cruise lines for singles under 30 looking to set sail and feel at ease while travelling alone.
The 7 Best Cruise Lines For Singles Under 30
1. Carnival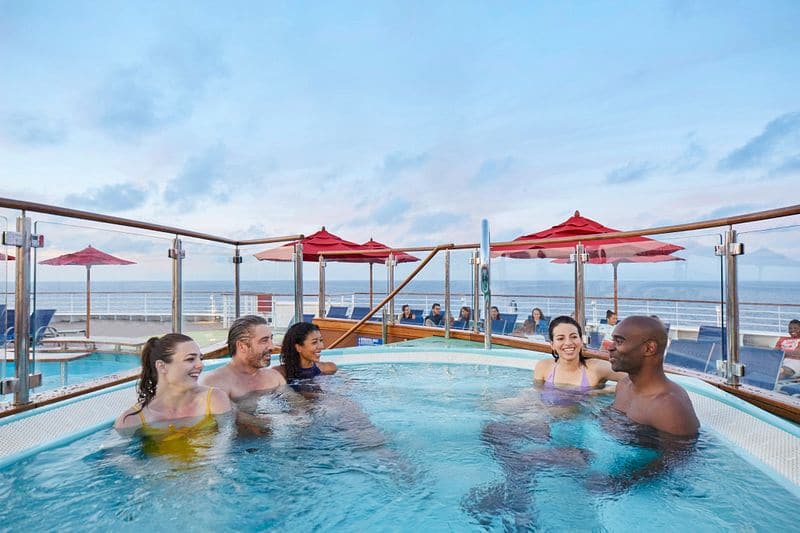 Carnival Cruise Line is all about fun, fun fun. While the bright (and possibly even garish) ships do attract a lot of families, they're also great for single people in their twenties. Look out for weekend cruises when you're sure to find lots of college students, single-sex groups and solo travellers.
Carnival cruises offer singles mixers as well as LGBT meet-ups, so be sure to attend those to connect with fellow solo travellers. Carnival does a great drink package and there are some really great parties that continue well into the night.
There are plenty of organised singles cruises on Carnival ships. Check out my guide to Carnival singles cruises for more information about those.
2. Virgin Voyages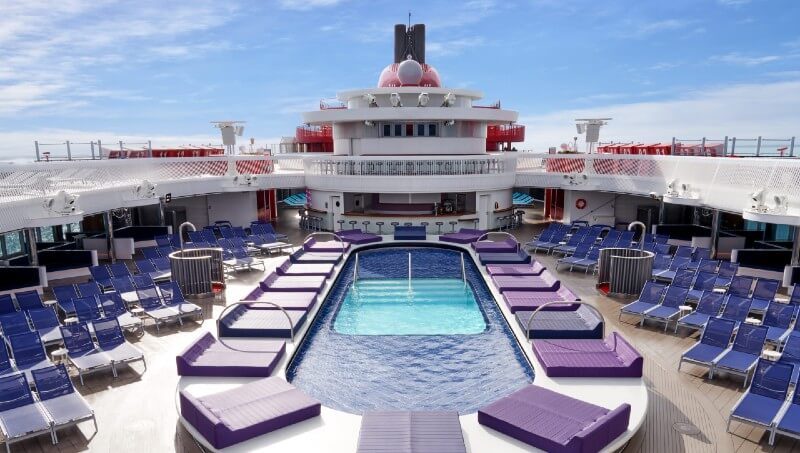 The latest cruise line to make a splash is Virgin Voyages, born of the infamous Virgin brand from entrepreneur, Sir Richard Branson. Continuing the cheeky vibe that the brand is already known for, Virgin Voyages is an adult-only ship for those seeking something different.
On board, guests can expect group fitness classes to meet gym buddies, interactive evening entertainment and experiential foodie venues to bump into new-found friends (including a science lab-themed kitchen).
The best part is that all of this is included in your cruise fare, alongside wifi to take your best pictures for posting online, basic drinks to keep you hydrated and tips – so you can enjoy the cruise without spending an extra penny!
You can also add in alcoholic drinks package pre-cruise with their pre-paid Bar Tab or pay for your drinks at the end.
3. Royal Caribbean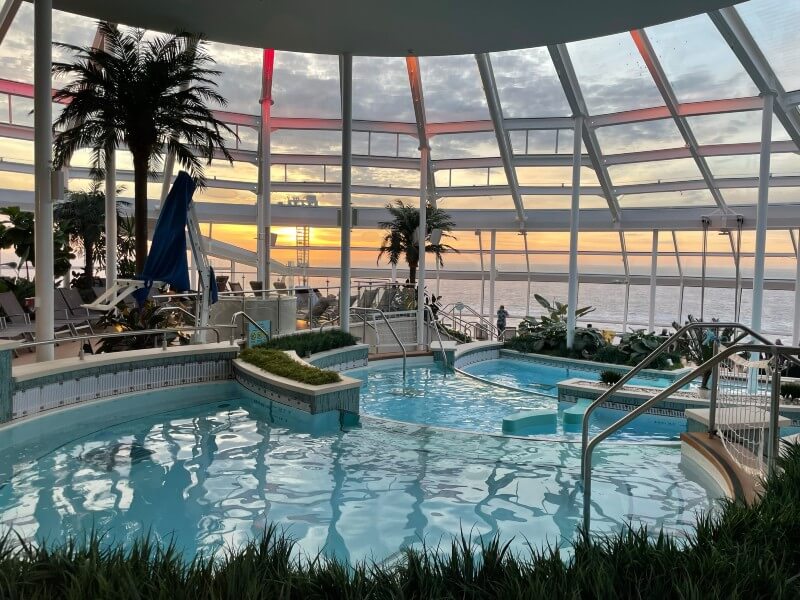 While Royal Caribbean might strike up images of family fun, travelling with the cruise line off-peak means there are fewer children on board so guests can let their inner child run wild!
With so many activities to enjoy on a Royal Caribbean ship, particularly on the Oasis-class and Quantum-class ships, there are plenty of opportunities for under 30s to make friends while sailing.
Try out surfing on the FlowRider simulator or challenge yourself and your teammates in an Escape Room. Get competitive on the dodgems or hold hands and keep your balance while ice skating. There are lots to get up to on a Royal Caribbean ship and many chances to bond with fellow passengers over cocktails at the robotic Bionic Bar or even sushi making at speciality restaurant, Izumi.
For active singles looking to mingle, the nightlife is best on the Oasis- and Quantum-class ships, with nightclubs and late-night bars as well as a pop-up Miami Beach-style venue hosted in the adults-only Solarium once per cruise.
4. Norwegian Cruise Line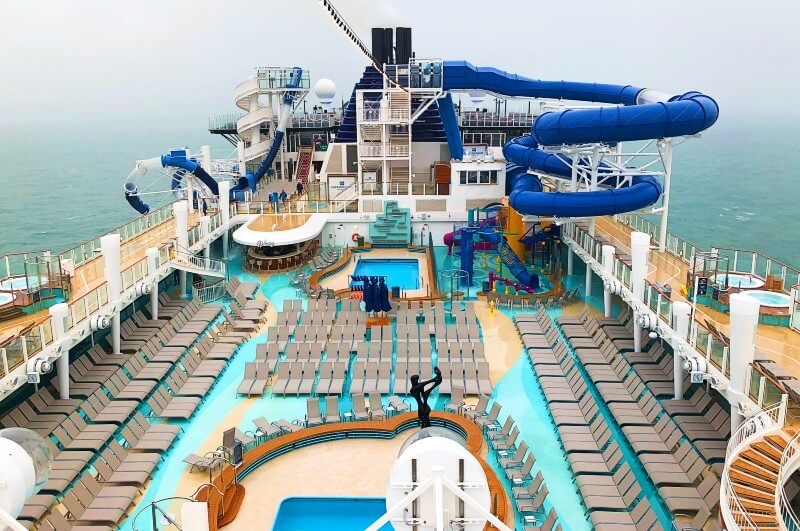 For a more relaxing option, Norwegian Cruise Line prides itself on being a freestyle cruise line. This means that the relaxed dress code, flexible dining options and carefree vibes allow for a less restrictive experience – it's much more chilled.
The cruise line is also one of the best for solo cruises, winning awards for its studio staterooms. In fact, NCL was the first cruise line to offer accommodations solely for those travelling alone. Plus, there's no single supplement!
Most of the ships in the NCL fleet attract a fun and young-at-heart crowd, with exciting features such as the Vibe Beach Club for those aged 18+, a three-storey high Sports Complex and the SVEDKA Ice Bar.
There's also Tony Award-winning evening entertainment including Rock of Ages and dining options to suit all.
5. Celebrity Cruises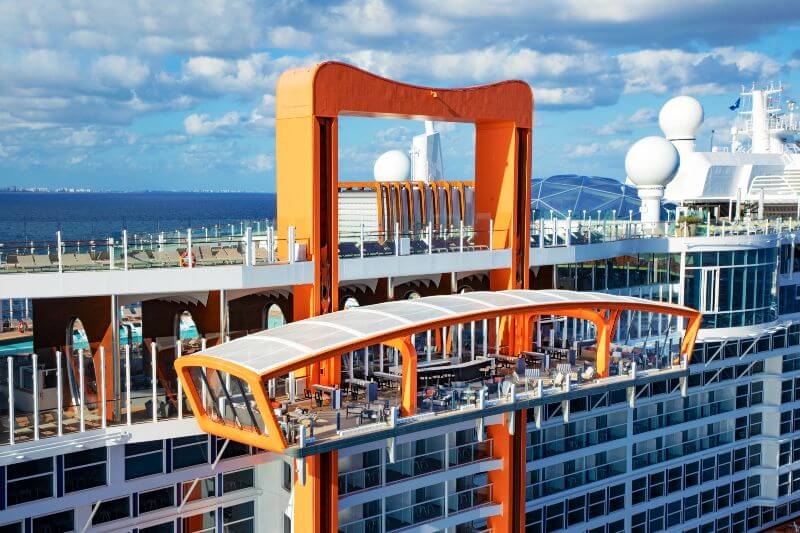 Celebrity Cruises is one of the more modern luxury cruise lines with new ships in the Edge Class which are aimed at a younger audience. Shared spaces such as the Martini Bars, unique Magic Carpet and the immersive Eden offer Instagrammable spots to mingle and make new friends, while attractive suites and staterooms match their trendy décor and sophisticated design.
Life onboard offers cocktail making and masterclasses, a Sun Deck with real grass, and a suite space where you can relax with butler service and exclusive lounge areas. This cruise line is a great choice for those seeking more indulgence while at sea but also looking to mix with a younger demographic.
Each cruise includes drinks, wifi and tips, so you can work your way through the cocktail menu and message the guy you met last night, without worrying about how much you're spending.
6. Hurtigruten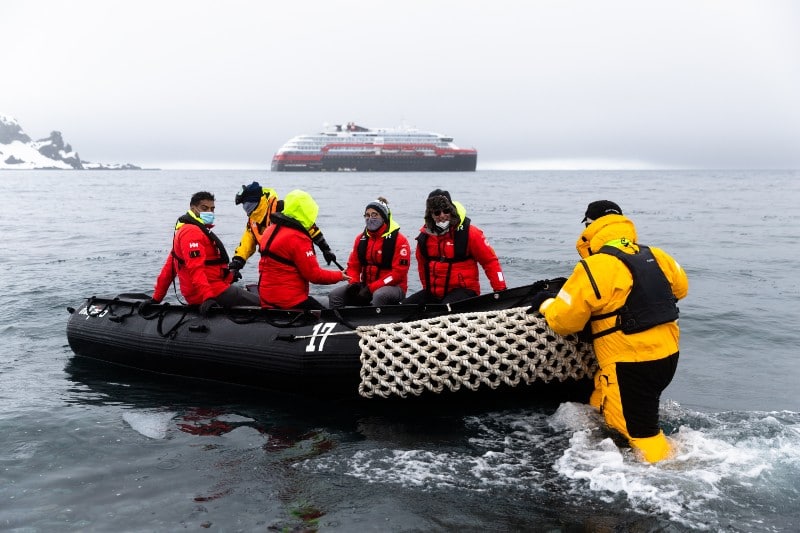 Adventurers and explorers need to look no further than Hurtigruten. Bringing off-the-beaten-path itineraries and exciting excursions, this expedition cruise line is ideal for discovering the world and potentially a new-found friend, or even a travelling partner!
With 14 ships in the fleet to choose from, each one offers places to socialise and discuss that day's adventures that have taken you along the Norwegian coastline.
Get to know fellow passengers easily with shared stories of searching for wildlife or catching a glimpse of the Northern Lights. Hike together amongst Icelandic volcanoes or ski down a glacier – you could even warm up together after a chilly snorkel in Antarctica!
Hurtigruten is a great option for those who believe their backpacking days are over but are still searching for a new destination and even new friends.
7. MSC Cruises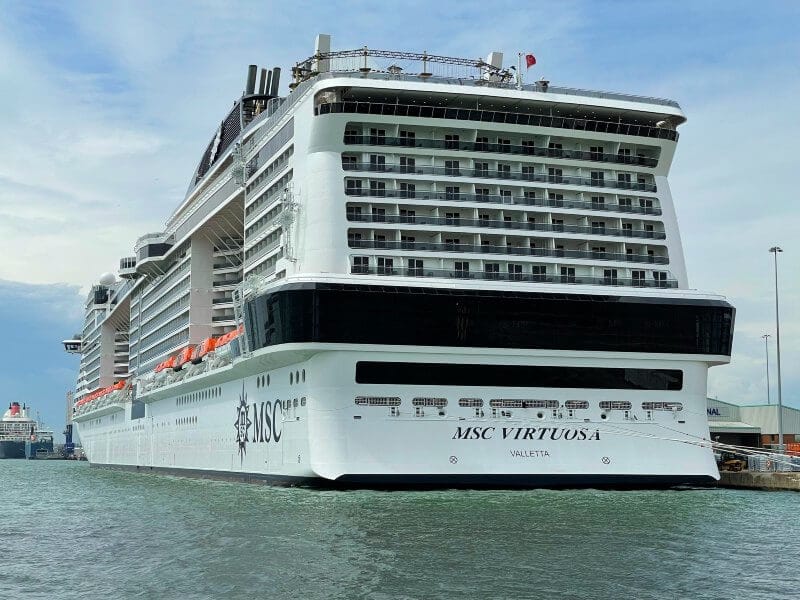 Partying at sea can happen on any cruise line but one of the best for nightlife is MSC Cruises. With each ship offering numerous places to enjoy an evening tipple into the early hours of the morning, the cruise line is perfect for night owls who love a boogie.
The latest ships in the fleet, MSC Virtuosa and MSC Grandiosa, each offer huge promenades which are packed with clubs and bars. There's also a party at midnight where you can dance below the enormous LED dome which changes pictures and takes on another life when the sun sets.
Every cruise also features a White Hot Party which is situated on the Pool Deck and runs until the early hours. As for the daytime, enjoy games, group fitness classes and hairy chest contests that are ideal conversation starters for singles looking to meet new people.
MSC Cruises are pretty cheap, so if you're on a budget, this could be the one for you.
To conclude
Many cruise lines are already well placed to welcome singles under 30 with your accommodation, dining, drinks and social venues all readily available to you as soon as you step onboard. Depending on your travelling style and preferences, some cruise lines will be better suited to you than others.
If sleeping all day and partying all night is your thing, then don't miss this list of The 7 Best Party Cruises.
For keen travellers looking to see the world while meeting someone new, Hurtigruten might be your best option, while those looking for parties, luxurious staterooms and the perfect spot for social media posts would be better suited to Virgin Voyages, MSC Cruises and Celebrity Cruises.
If you're just keen to experience a cruise and all that comes with it, Royal Caribbean and Norwegian Cruise Line provide plenty of entertainment, activities and socialising opportunities which are excellent to meet new friends and strike up a new bond.
Tips for travelling solo would be to ensure you remain safe and vigilant while cruising and don't do anything you wouldn't usually do on land. If you're unsure on which cruise line to choose, try a short cruise on one of these ships that cater for solo cruisers and go from there.
Related Posts: