I imagine that some people think that the idea of having sex on the deck of a cruise ship is a little too risky for them, but that a cruise ship balcony offers some kind of compromise. It's sort of outside, but still in a private space, right?
Well, not really. You're very close to other people, who may well be able to see into your balcony or hear what you're up to.
But how likely is it, and is it worth that risk if you think sex on cruise ship balconies sounds a bit thrilling? Is it OK to try?
Can You Have Sex on a Cruise Ship Balcony?
It's not OK to have sex on your cruise ship balcony. If you're seen or heard then you may be found guilty of breaking decency laws, especially if there are children on the cruise. If you are caught, you risk punishment and may be kicked off the ship.
Here are five reasons why cruise ship balcony sex might not be the smartest idea, plus some tips on how to get away with it if you really insist on getting down on the balcony…
1. People Will See You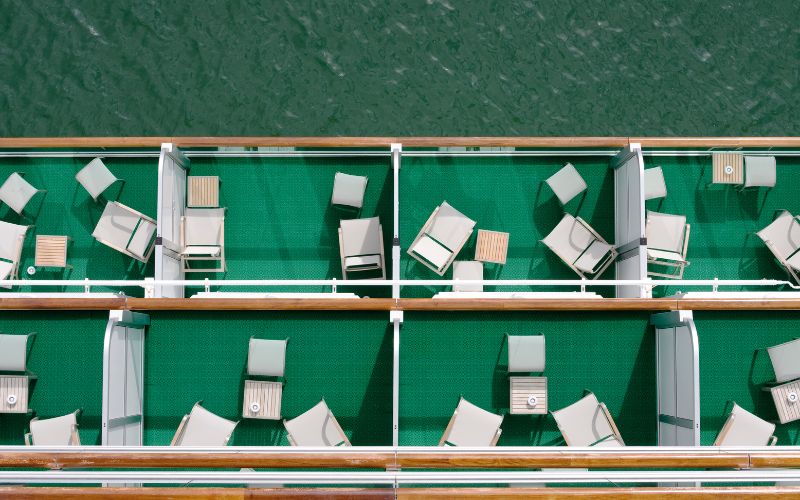 Balconies are not always as private as you might think. Some cruise ships have balconies that are overlooked, either by other balconies or by the public deck above. Meanwhile, others might have dividers to the left and right that aren't entirely opaque.
And strangely enough, having sex in a place where you can be seen is still frowned upon when you're cruising, unless you are on a very specific type of cruise. If you're seen having sex, even on 'your' balcony, then you could get into serious trouble.
2. There Are Cameras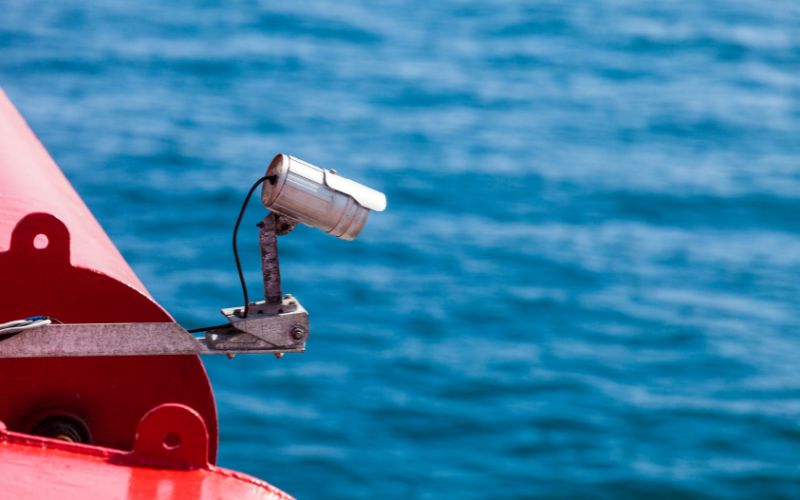 Cruise ships are equipped with cameras that monitor the outside areas, because if they didn't and someone went missing, then they would have no way to check whether that person had fallen overboard.
So yes, your balcony may well have a security camera pointed at it. And if you decide to have a little bit of hanky-panky on your 'private' balcony then it may be picked up. If it is, don't expect the security staff to leave you to it – they could get in trouble if they didn't act.
It's probably more likely that you would get a warning though, if you weren't visible to the other guests. But this would still be quite embarrassing for most people (unless you're exceptionally confident).
3. People Will Hear You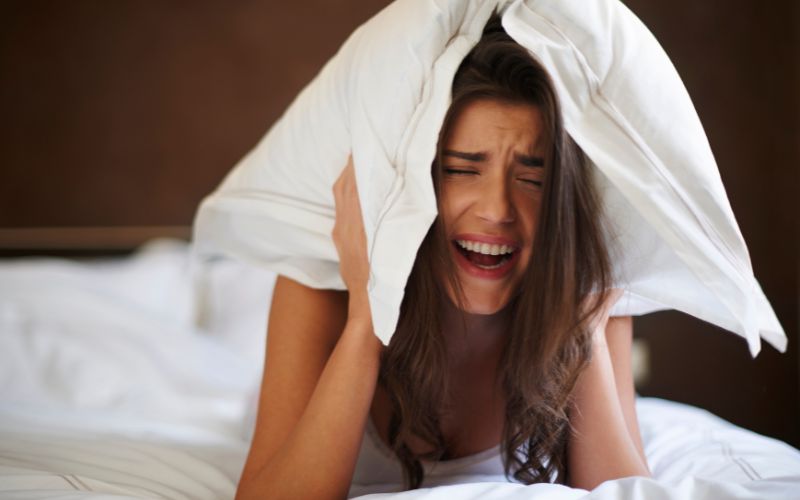 Even if you're completely secluded with an overhang, and you're doing your thing closer to your cabin door so that you aren't in visual range of any cameras, most people tend to make some kind of noise when they're having sex.
And funnily enough, if you've decided that the weather is warm enough to get your kit off then there's a good chance your cabin neighbours are also on their balcony enjoying the warm weather.
It's highly likely that they would prefer to hear the sounds of the waves lapping against the side of the ship instead of any groans or moans you might be making with your partner.
If you're having sex and someone else hears it, expect a stern warning from the crew. Even if you deny it and claim to have been having sex indoors but with the balcony doors accidentally left open, you can expect to be reminded to keep your private goings-on a little more private.
4. You Could Get Kicked Off the Ship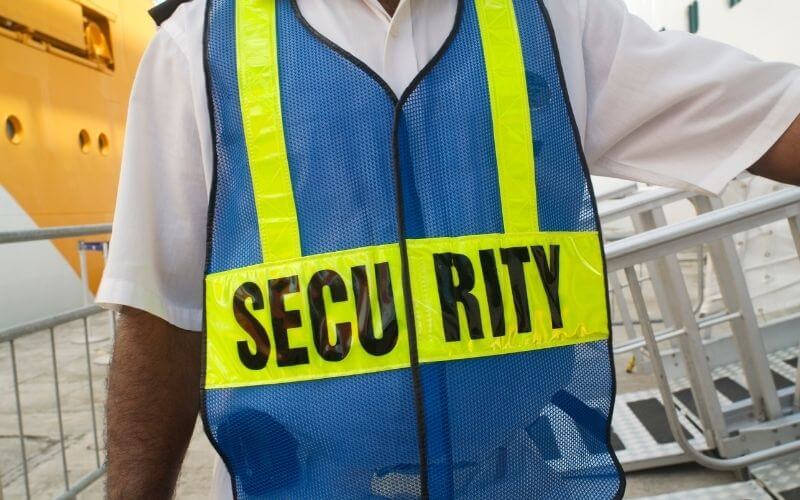 While it's easy to make jokes, this is a serious matter and if you're caught having sex on your balcony then you could even be kicked off the ship. Public indecency is a crime and yes, laws do apply at sea.
If you break the law then the cruise ship is within its rights to ask you to leave the ship at the next port of call, no matter where that is, either to be dealt with by the police or just to make your own way home.
In 2019, a couple were removed from the Mein Schiff cruise ship because they were making love loudly with the balcony door open.
Plus, leaving aside all the light-hearted discussion, most cruise ships are family-friendly these days. It's not just a worry about another adult seeing you, but there could easily be a child that catches a glimpse if you're in view of other balconies or public decks.
So you really need to think twice about whether you want to risk having sex on your balcony, not just because of the legal ramifications, but the moral ones too.
5. You Could Fall Overboard
Depending on your chosen positions and how energetically you're going at it, who's to say you couldn't fall overboard if you were leaning on your balcony in any way? Particularly if things get a little bit frenetic, you might get carried away and not realise just how much danger you're in.
In 2007, a 22-year-old man and a 20-year-old woman both fell overboard on a Princess Cruises ship in the Gulf of Mexico. Luckily, they were both retrieved, naked, from the water.
Is it really worth the risk, when there's a perfectly good bed just a couple of metres away?
If You Really Want To Do It…
I can only make recommendations on why you shouldn't have sex on a cruise ship balcony, but I'm not your boss.
You might be adamant that it's going to happen, and if that's the case, then at least consider one of these options for your safety (and to minimise the risk of getting caught).
1. Book a Cove Balcony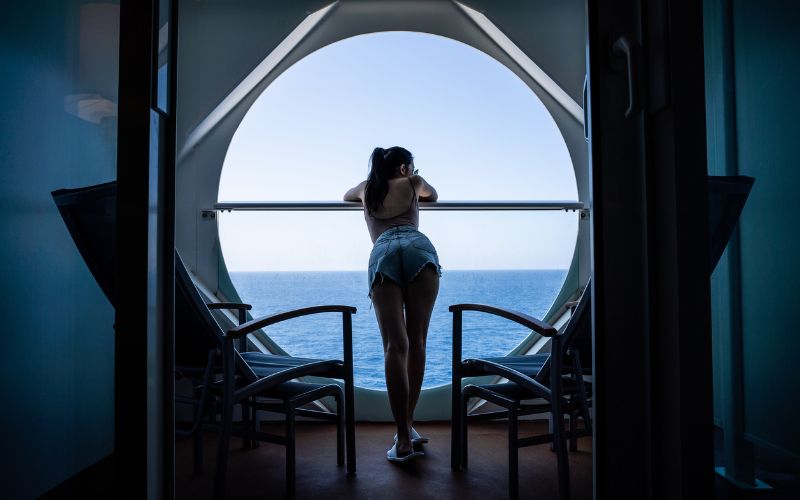 You can find a Cove Balcony on Carnival's Excel-class, Vista-class and Dream-class ships. They're also on P&O Cruises' Iona and Arvia, as well as some Disney and Cunard ships.
These balconies are more enclosed, having sides and a bottom-half railing made from a solid steel panel.
This means they're much more private, so you won't be anywhere near as visible. There's no overhang to worry about, and you still get that 'outdoors' experience, even if the opening of the balcony is a little smaller.
You still need to be careful with noise, but at least you will have that extra seclusion.
2. Book a Balcony with a Hammock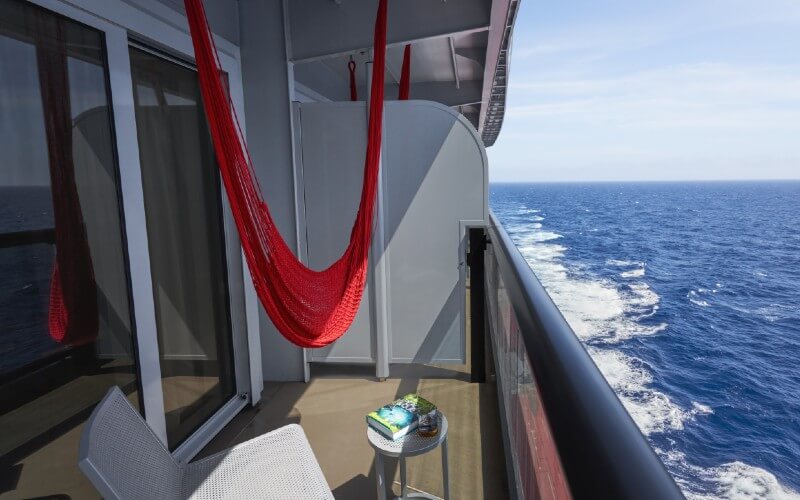 One way to maybe hide what you're getting up to is to try having sex in a hammock. Virgin Voyages' Sea Terrace rooms come with a hammock already installed, although it's sheer so you might want to stay clothed and wear a floaty dress while you do it.
Many people take their own hammocks on cruises. You'll need to check with the crew on the rules around hanging it, since some may not allow it (it's quite the risk if you fell out near the balcony edge). But provided it's hung on a larger balcony away from the railing you should be OK.
Of course, having sex in a hammock is probably a bit of adventure in itself, so have fun trying.
3. Book a Balcony With a Hot Tub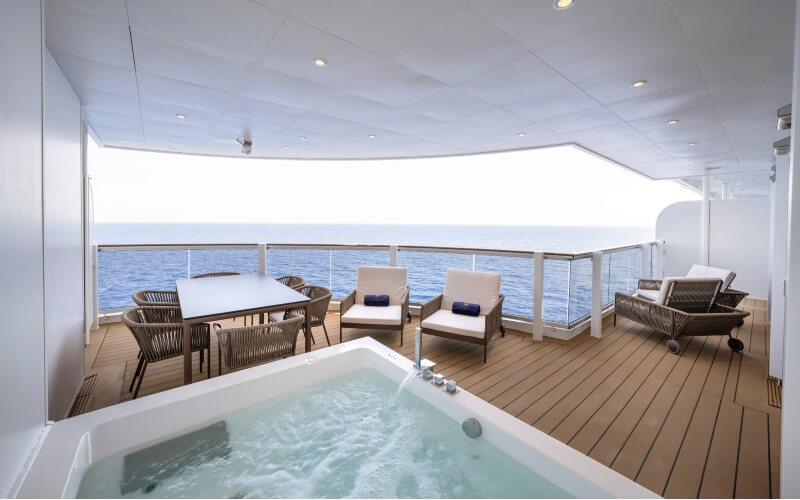 There are a selection of cruise lines that offer balcony hot tubs in some of their suites.
These include Royal Caribbean's Royal Suite, some of the suites on MSC Cruises ships, the Pinnacle Suite on Holland America Line's Eurodam, and both the Haven Spa Suites on Norwegian Escape and the Owner's Suites on Norwegian Sky for NCL.
At least in a hot tub, you're partially covered and, if you're leaving some swimwear on, you can probably be quite subtle about what you're getting up to.
It's still a risk, and certain movements are going to be pretty obvious, but these suites are pretty private so, in theory, you should get away with it. But don't blame me if you don't!
The Bottom Line
Look, I understand that cruise holidays are exotic and exciting, and you might be up for trying some fun cruise sex things with your partner (or maybe another cruise passenger you've just met – I'm not judging).
But cruise balcony sex is risky and could really upset other passengers if they see or hear you. Be respectful and keep it to your cabin, I say.
Related Posts: