If you're single and looking to mingle, then a cruise can be a great way to do it. However, there are so many different cruises and choosing the best one is something that you do not want to get wrong!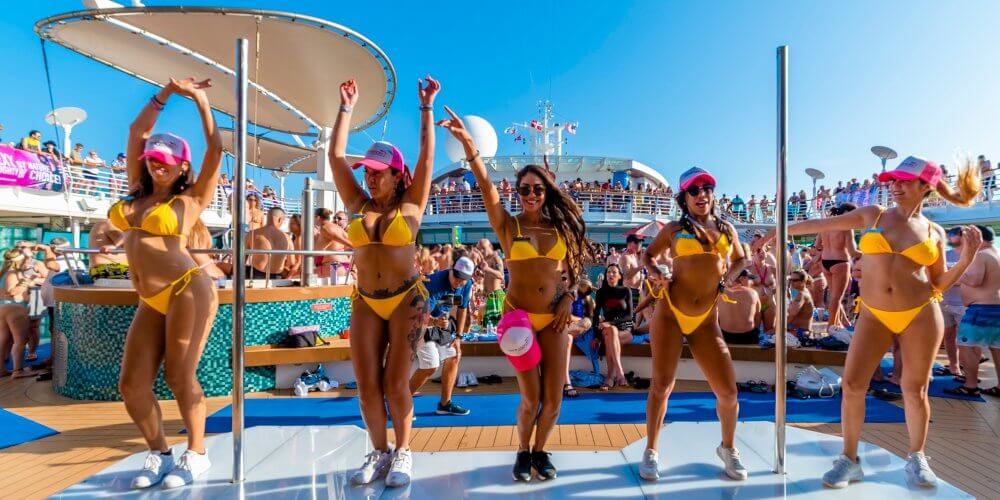 There are all kinds of single people looking for romance at sea – from divorced parents who are cruising with their kids, to groups of friends in their twenties who want to have a good time with new people that they meet at sea.
Whether you want a clothing-optional 'lifestyle cruise' (which, just like pineapple, or flamingos, are a secret code for swinging) or just a regular cruise where you're likely to bump into other singles on the dancefloor, there's a cruise for everyone.
If you want to travel solo, as a single parent, or with a group of single friends, read on to learn more about the best cruises for singles to hook up…
Option One: Sexy Theme Cruises
Most 'sexy cruises' are actually swingers events. These are only open to couples or single women. So, if you're a single man, or a woman looking to meet a single man, then this is probably not what you want at all!
When considering a sexy theme cruise, you should be aware that the average age of the passengers may be over 50. So unless you like the thought of seeing older couples naked in the buffet line, these cruises probably aren't for you!
But are there sexy cruises for young, attractive singles? Absolutely! Temptation Cruises offers just that.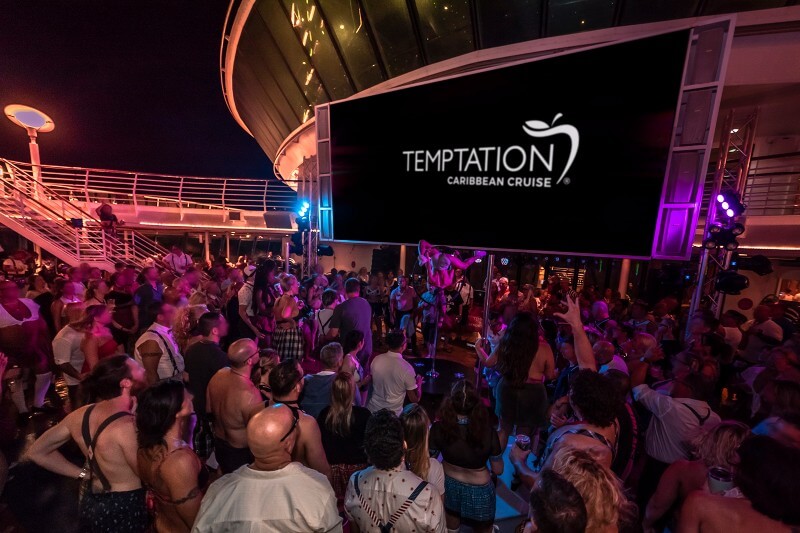 What to expect on a Temptation cruise:
Fun pool parties
Topless-optional areas
VIP DJ performances
Spicy theme nights
Steamy workshops
R-Rated Red Room
All-inclusive drinks
On Temptation cruises, sex in public is not allowed, but what happens inside your own stateroom is up to you. You can probably even have sex on your balcony, if you wish.
Option Two: Singles Cruises
Another option to consider if you want to meet other single people who are up for a good time is a singles cruise.
On these cruises, not everyone on the ship will be part of the singles cruise, but there will be a group of between 50 and 500 people who are all travelling alone. Arranged by travel agents, singles cruises include hosted events like cocktail parties, breakfast meet-ups, games and even water slide races.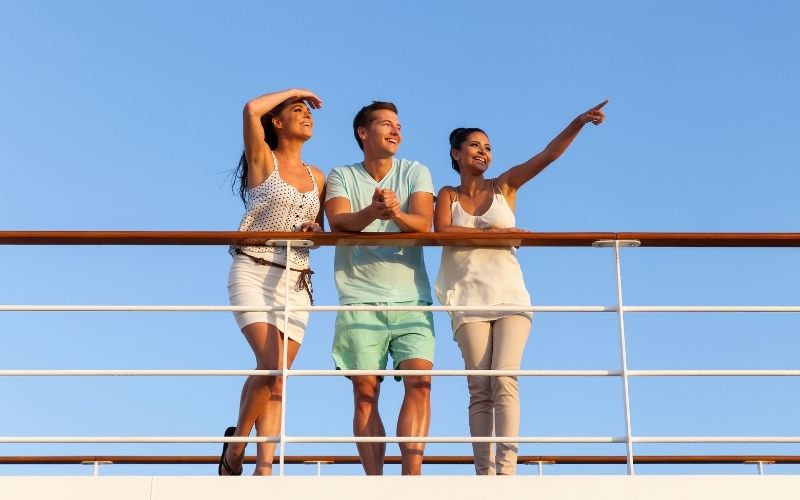 Not everyone who books on to a singles cruise is looking to hook up. Some will be looking for love and others will just want to make friends. So, while you should never assume that everyone on a singles cruise is up for it, you'll stand more chance of meeting someone who wants to get down.
Some singles cruises are only open to certain age groups, like 20s and 30s or over 40s. If you prefer to meet people of the same age as you, it would be wise to choose one of these options.
For more information about singles cruises, check out my guide: Single Cruises: How They Work & Best Options.
Option Three: Music Themed Cruises
If the idea of a dedicated singles cruise sounds a bit too much, then there are some other themed cruises that might be better suited to you. These can give you a good chance of meeting someone you like, but with no pressure.
There's a whole host of music-themed cruises to choose from in 2022 and beyond, covering every genre you can think of including rock, pop, reggae and heavy metal. These cruises are like floating festivals – one key difference being that everyone's had a shower (you would hope!)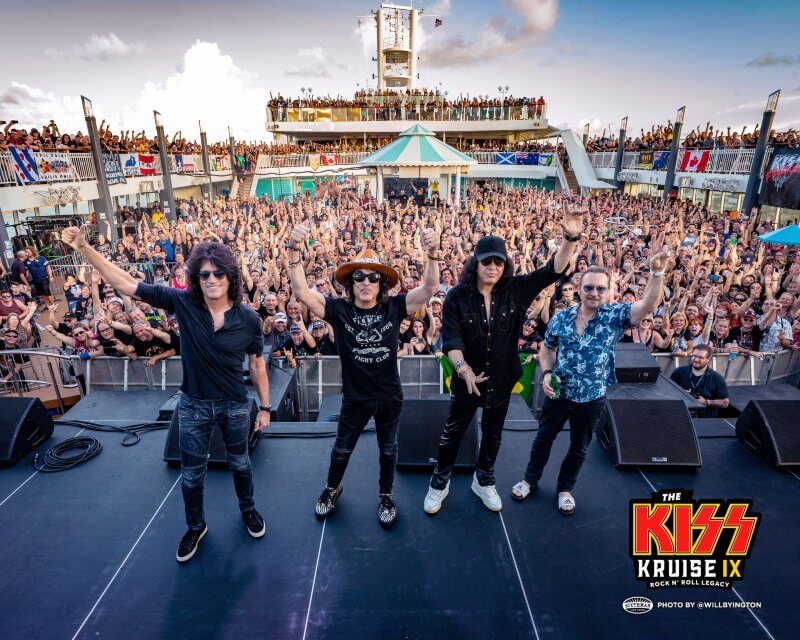 On a music-themed cruise, you'll be able to dance the night away to songs from your favourite artists, whether that be KISS or Kesha. And while you're doing that, you're sure to bump into other single people with the same musical tastes.
Click here to see a list of themed cruises
Option Four: Regular Cruises
Oftentimes, the best cruises for singles to hook up aren't specialist themed cruises at all, just regular cruises. And there are some cruise ships which are much better for meeting other single travellers than others.
The Best Cruise Lines For Singles
Firstly, you'll want to choose a cruise line that has other passengers in your age group. If you're under 30 or 40, then you'll want to consider the following cruise lines which attract a younger crowd:
Carnival
Norwegian Cruise Line
Virgin Voyages
Royal Caribbean
Celebrity Cruises
If you're over 50, then these cruise lines are more suited to single seniors:
Cunard
Fred. Olsen
Holland America Line
P&O Cruises
Saga
Read more: The Best Cruises For Singles Over 50
If you're looking for a fun adults-only cruise, then I would highly recommend Virgin Voyages. Richard Branson's new cruise line is unlike any other and offers the ideal place for younger singles to meet and have fun.
Carnival cruises also tend to attract a younger crown, particularly on short weekend cruises and during the spring break season. You can read more about Carnival singles cruises here.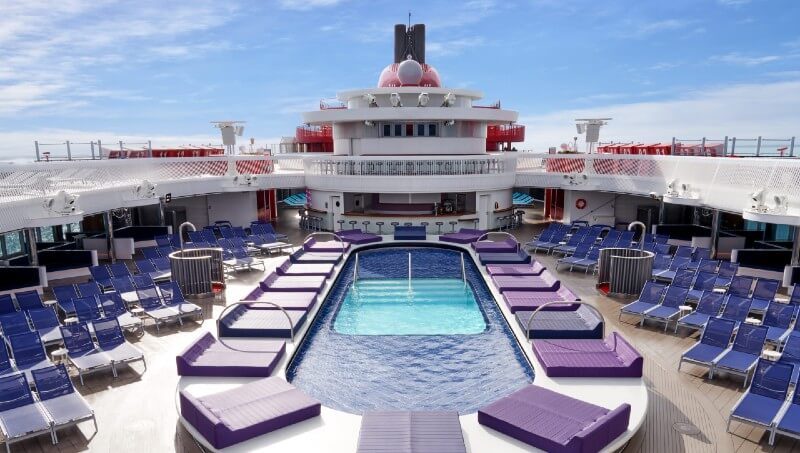 Norwegian Cruise Line and Carnival Cruise Line both offer singles mixers events. These can be a great place for single parents to get together at set times while their children are in the care of the kids' club.
Read more: The 7 Best Party Cruises For Fun & Nightlife
The Best Cruise Destinations For Singles
The next thing to think about is the destination. You'll probably want to pick somewhere warm, as the combination of sunshine and swimwear will set you off on the right path.
If you're in the US, then a cruise from Florida to the Bahamas is a great option. These short cruises tend to include a day at a private island where you can spend the day at the beach with people from the ship.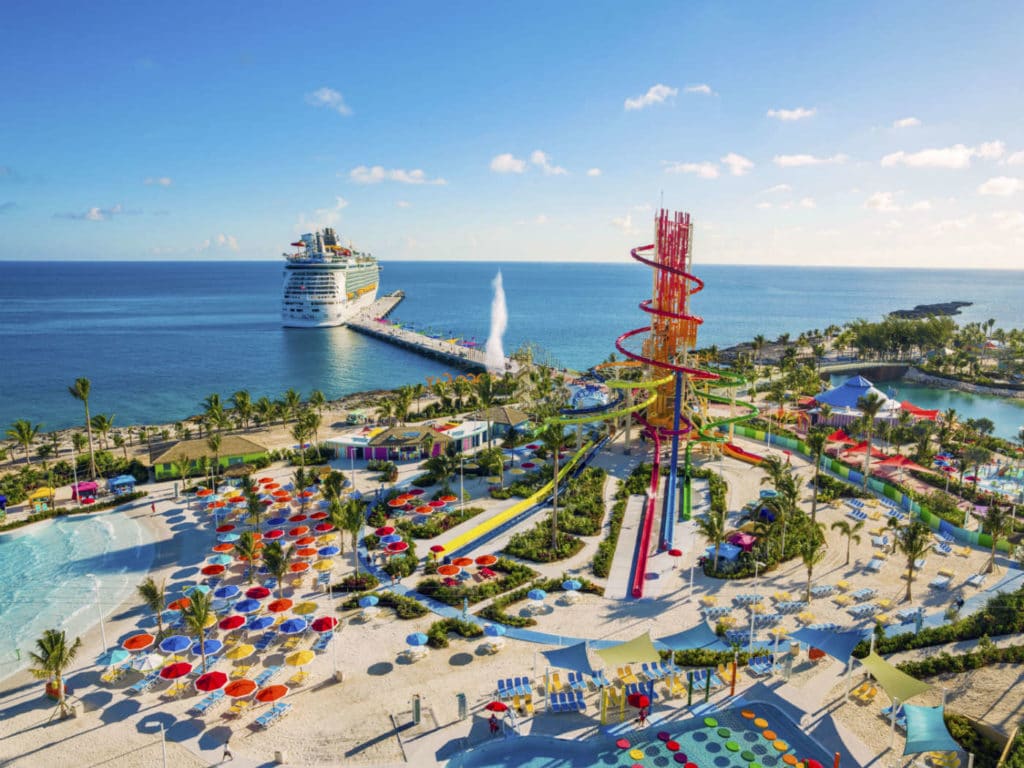 If you live in the UK, then a short cruise with an overnight stop in Amsterdam would be a great option for people who like to have a good time. Consider booking an excursion with the cruise line as a way to get to know your fellow passengers better.
Shorter sailings, particularly weekend cruises tend to attract more groups of friends and solo travellers. On a longer cruise, you're likely to find more couples and families.
Try a Cruise Dating App
If you want to find people to hook up with on your cruise, it's worth downloading the Cruise Ship Mingle app. This dating app has been specially developed for cruisers so that you can message or chat with like-minded people before and during your cruise.
FAQs
Is it weird to go on a cruise alone?
It is not weird to go on a cruise alone. The single cruise market is fast-growing with most modern ships including dedicated single cabins for solo passengers, rather than asking them to pay a single supplement for a double stateroom.
Do single guys go on cruises?
It's perfectly normal for single guys to go on a cruise. However, it tends to be more single women that travel alone. If you want to cruise alone then look for ships with single cabins to avoid surcharges, and consider requesting large dinner tables to meet other solo travellers.
Is it safe for a woman to go on a cruise alone?
It is safe for women to cruise alone. Cruise ship staff are always on-hand to provide assistance and passengers are generally looking for a friendly atmosphere. Organised excurions are a good option for women who are worried about going ashore alone.
Do you make friends on cruises?
Most people make friends on cruise ships. Sitting at a large table for meals is a good way to get to know others over dinner. Some people find friends that they cruise with again many times in the future.
Can you get laid on a cruise?
It's certainly possible to get laid on a cruise ship. You can boost your chances by booking a fun party cruise or a speciality singles cruise, rather than a cruise ship that has a lot of couples and families on board.
Is it easy to get laid on a cruise ship?
Cruise ships used to have a reputation for being a little wild for one night stands but they are now much more relaxed, with most ships welcoming families on-board. Choose a singles cruise if you want the best chance of meeting a casual partner.
Do cruise employees hook up with passengers?
Any kind of romantic encounter between cruise ship workers and passengers is forbidden as part of the crew's contracts. That's not to say it never happens, but make sure you are careful if you hook up with a crew member as they could lose their job. It's best to try to meet other passengers.
Do cruise ships sell condoms?
Many cruise ships sell condoms in the onboard shops, but not all of them do. It's always best to plan ahead and pack condoms to take with you, rather than rely on the onboard stores to have some if the opportunity arises.
Do they sell Plan B on cruise ships?
Some cruise ships offer the morning after pill in their onboard shop, but most don't. If you're planning on enjoying a romantic liaison on your cruise then it's wise to plan ahead and take birth control with you.
What are the best party cruises?
Short cruises tend to be the best party cruises because people are more willing to let loose. Modern ships offering adult-only itineraries are packed with great bars and clubs, while drinks packages mean you can enjoy yourself without worrying about the bill.
Is Royal Caribbean a party cruise?
Royal Caribbean's ships are family-orientated but they do have adults-only bars and nightclubs. Royal Caribbean isn't a cruise line tailored to boozy parties, but you'll find a party atmosphere at certain times of the year such as Spring Break.
To conclude
There are many different cruises that are great for singles, just as there are many different types of people. If your main focus is a cruise to get laid, then a sexy cruise such as one chartered by Temptation Cruises could be your best bet.
If you'd prefer a regular cruise with a chance of meeting someone you like, then look for short cruises to fun destinations like the Bahamas or Amsterdam. You'll also want to check the cruise program for details of any single meet-ups.
Related posts: