So you're single, want to take a cruise and have heard that Carnival might be a good option?
Well, you're in the right place. Read on for everything you need to know about a singles cruise Carnival style…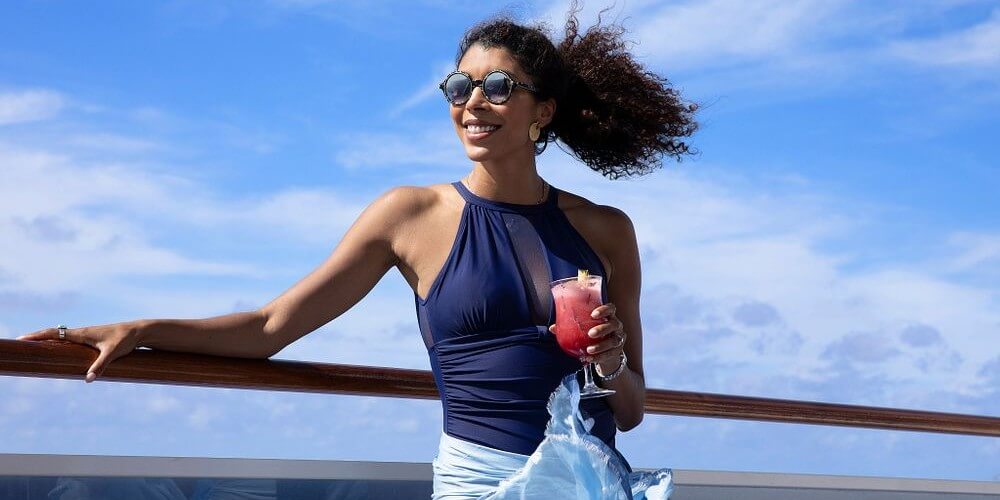 Is Carnival Cruise Line Good for Singles?
Carnival cruise ships are known as 'fun ships', so they're a great option for single people in their twenties and thirties. The short cruises are best, as you're likely to find lots of single friends travelling together, especially during the spring break season.
Lots of people go on a Carnival solo cruise and everyone is generally pretty friendly. It's the kind of place where you can sit at the pool bar or in a jacuzzi and strike up conversations with whoever looks interesting.
Carnival cruises offer singles mixers as well as LGBT meet-ups, so be sure to attend those to connect with fellow solo travellers. It's a good idea to join a Facebook group for your sailing so that you can arrange to meet with a group of other singles on board.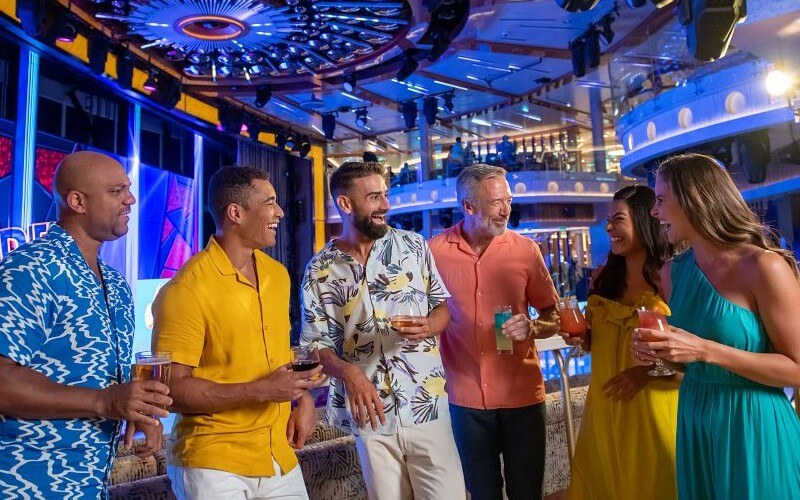 List of Carnival Singles Cruises
If you'd prefer to go on a cruise where all of the solo travellers hang out together, then you should book with a tour operator like SinglesCruise. They organise singles cruises on board Carnival cruise ships, as well as others like Royal Caribbean, Celebrity Cruises and Norwegian Cruise Line.
These cruises include a group of between 50 and 500 single people who will enjoy hosted meet-ups, organised fun activities and excursions together. Not everyone is looking for romance, many just like to hang out with a group of people rather than being alone.
Carnival Singles Cruises Dates:
10 March 2024 – Western Caribbean cruise on Carnival Horizon (6 nights)
25 May 2024 – Memorial Day Caribbean cruise on Carnival Horizon (8 nights)
27 June 2024 – Alaska cruise on Carnival Luminosa (7 nights)
13 July 2024 – Caribbean cruise on Carnival Celebration (8 nights)
7 September 2024 – Caribbean cruise on Carnival Firenze (7 Nights)
For more information check out my guide to singles cruises or visit SinglesCruise.com.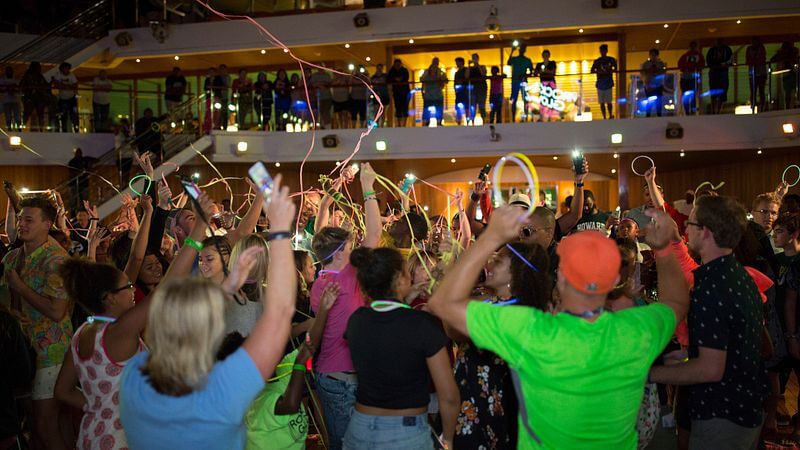 Does Carnival Have Single Cabins?
Unlike many other cruise lines, Carnival doesn't have any single staterooms. This means that solo travellers need to pay a supplement to have a double stateroom to themselves. This supplement is often 100% – meaning that single travellers have no option but to pay for two people.
Occasionally, there are special deals with reduced or waived single supplements. These are usually introduced around 12 weeks before departure, on the ships that Carnival is struggling to fill.
To find Carnival cruises with no single supplement, I like to use CruisePlum.com. Using this site, it's possible to find Carnival cruises for one person for as little as $89 per day.
If you book on an organised singles cruise, you may have the option to be matched up with a room share. If you're a non-smoker and willing to share a room with someone of the same sex, you can usually get your cruise for the normal double occupancy rate.
Be quick on any of these deals though – Carniva solo cruise rates tend to sell out fast.
Does Carnival Have Adults-Only Cruises?
Carnival Cruise Line doesn't offer adult-only cruises, but most ships have adult-only areas on board. These include the Cloud 9 Spa Thermal Suite, the casino and an outdoor area called the Serenity Adult-Only Retreat.
Occasionally, companies will charter Carnival ships for adult-only cruises that you can book onto. One such example is the Big Nude Boat, a clothing-optional cruise that's only for those aged 21 and over.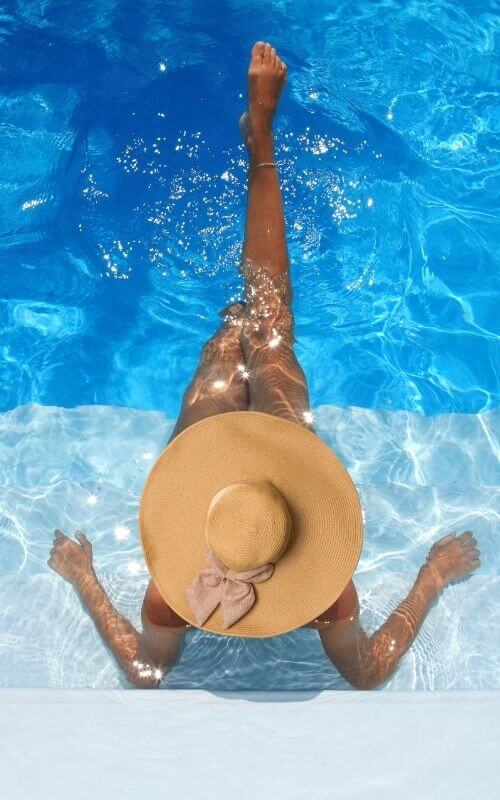 Will You Get Laid on a Carnival Cruise?
People can, and do, hook up with people that they meet on cruises. Carnival's drink packages are very popular and the nightclubs are often pumping long into the night. Just remember to stay safe and don't do anything that you wouldn't normally do on land.
If you're looking for a casual encounter then a Carnival cruise could be a good idea. Here are some tips for getting laid on a Carnival cruise.
You should also take a look at The Best Cruises for Singles to Hook Up for some more options.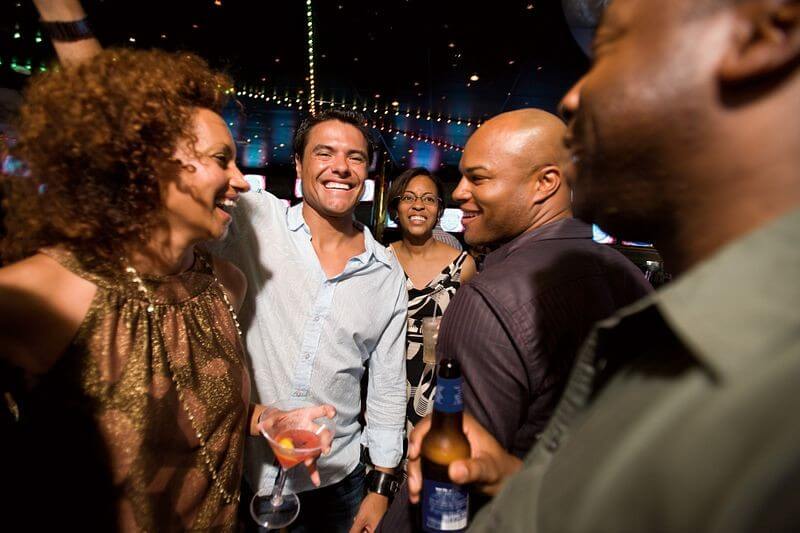 Another option is to download the Cruise Ship Mingle dating app. You can use it to get to know people before you embark on your Carnival cruise and decide who you would like to meet up with once on board.
To Conclude
Carnival is a great cruise line for single travellers, particularly if you're young and up for fun. If you're a little more mature and it all sounds a bit much, then be sure to check out my guides to The Best Singles Cruises If You're Under 30, The Best Singles Cruises For Over 40s and The Best Singles Cruises For Over 50s as well.
NEW DEALS JUST RELEASED!
See the latest Carnival cruise offers…
Related Posts: