It was only maybe 25 years ago or so that cruising was still seen as the kind of holiday that you took when you reached retirement age. But, things have changed dramatically since then, and the industry is now one of the most popular holiday types for guests of all ages, including children.
Obviously, I have kids (or 'Cruise Mummy' would've been a weird name to choose) and we have a great time on our cruise holidays. There are some amazing ships designed with younger guests in mind too, whether it's the food, the live shows, the kids clubs or the facilities. There's so much to see and do while you're at sea.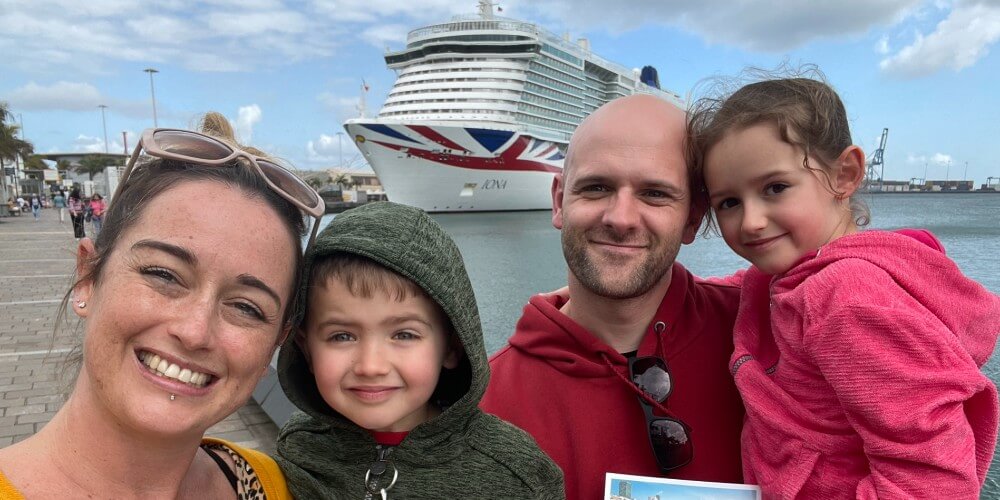 With that in mind, here's a look at some of the best cruise ships for kids, and what makes them so special for those family holidays.
What is the best cruise ship to take kids on?
There is no single best cruise ship for kids, as it depends on their interests. If they love Disney then Disney Wish is likely the best, while Carnival Celebration has a roller coaster and Dr Seuss at Sea. Wonder of the Seas is one of the biggest and is packed with so many things to do.
You can't single out one ship and say "that is the best ship for kids". You can't even single out a single cruise line. But, I've looked at all the cruise lines in the world and chosen some that are great for kids, picking the best ship from each.
The 11 Best Cruise Ships For Kids
1. Disney Wish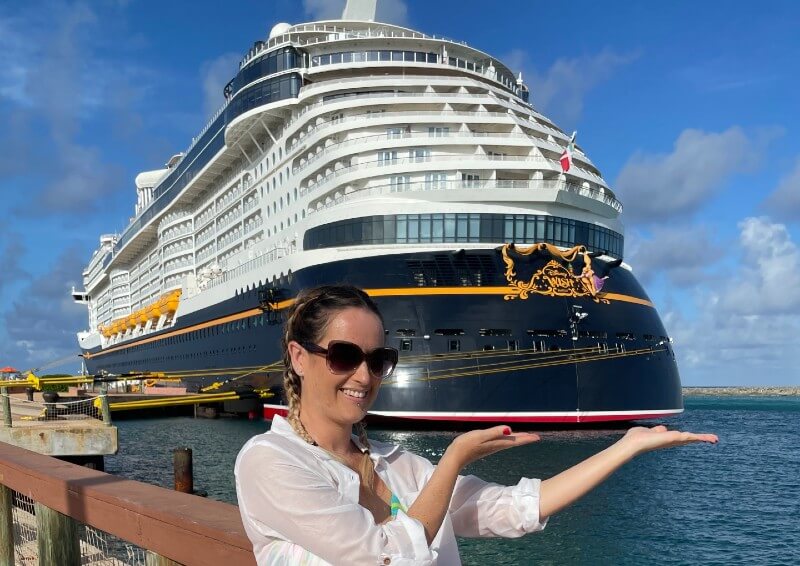 Many kids dream of going to Disneyland/Disney World, so why not let them enjoy the equivalent experience, but on a cruise ship? Sure there's no Space Mountain to ride, but you get all the Disney magic on a floating resort that moves.
Enjoy the theatrical dining experiences themed around Frozen and the Avengers, all taking place around you while you eat. There's AquaMouse, the first 'Disney attraction' at sea that combines a water ride with interactive elements.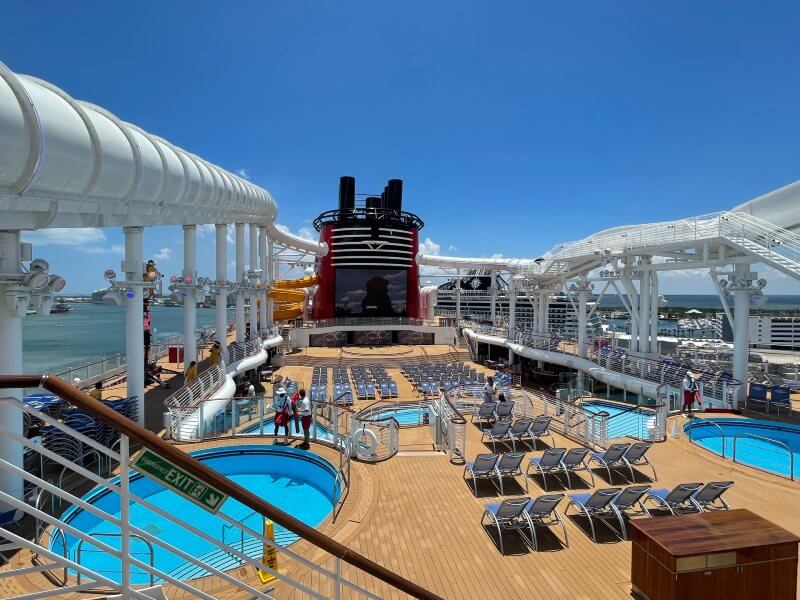 Live shows that you can enjoy in the theatre include the Little Mermaid, Disney Seas the Adventure, and Aladdin. There's a Hero Zone with a sports court and movie theatre. A Toy Story-inspired splash park. And some of the best kids' clubs at sea including Star Wars: Cargo Bay and Marvel Super Hero Academy. Kids can even become an Imagineer for a day, and design their very own roller coaster.
This just scratches the surface of what Disney Wish has to offer for families. She sails around the Bahamas from Port Canaveral, with itineraries including calls at Castaway Cay, Disney's private island.
2. Wonder of the Seas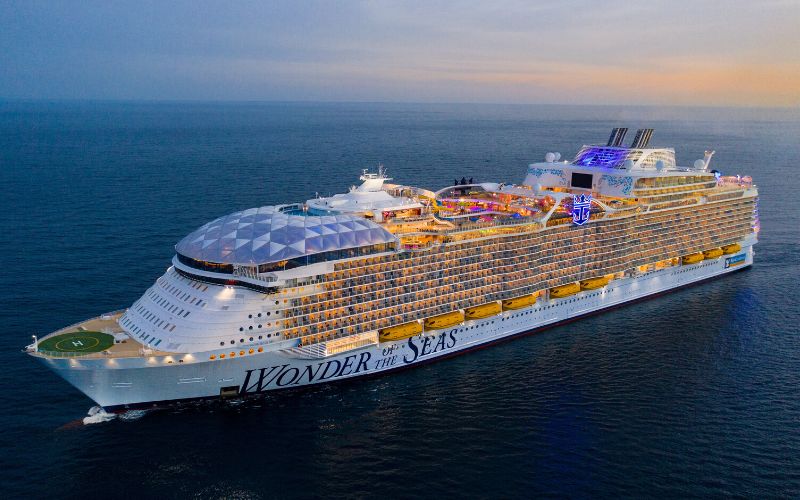 While Wonder of the Seas may no longer be classed as the biggest cruise ship in the world, she is still one of the all-time best ships ever for all ages, and she is packed with family-friendly entertainment and facilities.
This includes some of the best water park features at sea, including incredible water slides for the older kids. There's an amazing outdoor play area called Wonder Playscape that is great for younger ages, along with Splashaway Bay.
The Adventure Ocean kids club offers a wide range of fun activities, and there are dedicated teen spaces too. Plus Wonder of the Seas has an amazing selection of places to eat, so even if you have the fussiest kids in the world they will find plenty they will enjoy.
Wonder of the Seas is another ship to offer Bahamas and Caribbean cruises from Port Canaveral, with visits to CocoCay, Royal Caribbean's island.
3. Carnival Celebration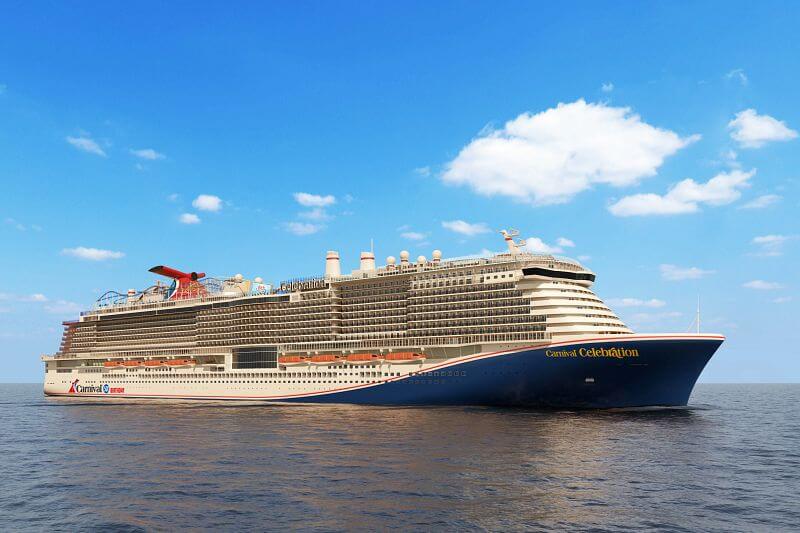 Carnival ships are always packed with fun features, and the incredible Carnival Celebration is no different. One of the main highlights is Bolt, an actual roller coaster at sea which weaves around the top decks – the perfect thrill for your older children.
Younger kids will also love Space Cruisers, which debuted on Carnival Celebration. This unique experience is part of the Camp Ocean kids club and is a partnership with the Kennedy Space Center – kids ages 2 to 11 will love learning all about space using NASA-inspired activities.
The WaterWorks area has larger slides for the big kids and plenty of smaller ones for the youngest water babies too, including loads of interactive elements suited to smaller children.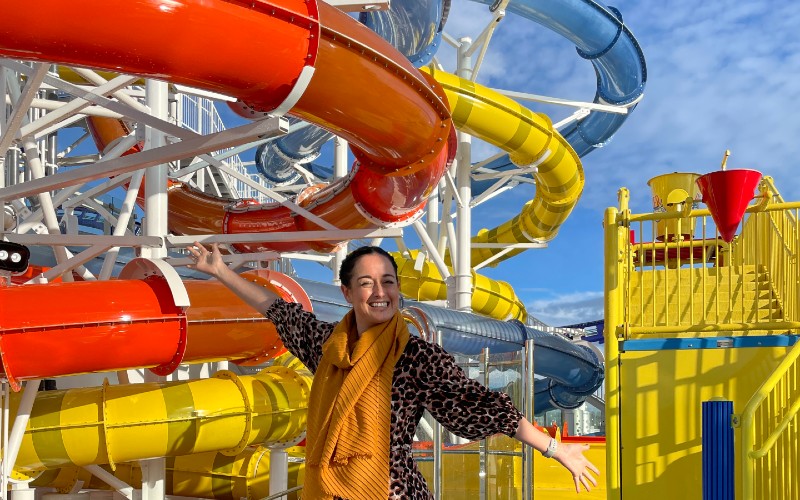 With Carnival's ongoing partnership with Dr. Seuss, there are character meet and greets and special breakfasts the kids can attend too – yes, with actual green eggs and ham.
Carnival Celebration sails around the Caribbean from Miami.
4. MSC World Europa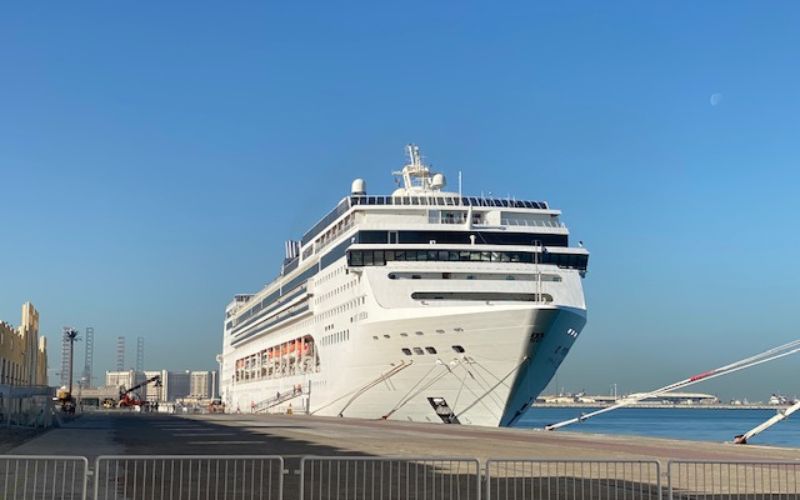 MSC World Europa is one of the most futuristic-looking cruise ships in the world, both inside and out. And there are some seriously cool features which the family will love as part of that, including interactive games in the kids' clubs, and a stunning futuristic dry slide inside the ship for the thrill-seeking teens.
But with MSC, a lot of the focus isn't on just the shiny attractions, but on how they approach family cruising – the extra touches of care. The cruise line partners with the renowned brand Chicco, so that the junior kids' clubs have the best selections of interactive toys.
And the baby club ensures that even the youngest passengers will be taken care of. Unlike most cruise lines where the kids' clubs only start from age 3, there are facilities on MSC World Europa for those that haven't even turned 1 yet.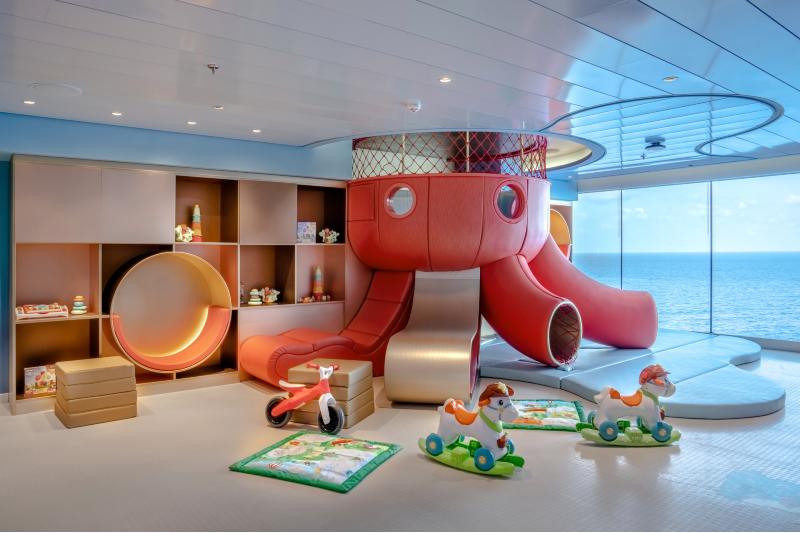 They even have a special baby laundry service, where baby clothes are washed separately from other clothes on a more sanitising and gentle cycle. That's thoughtful.
MSC World Europa offers Middle East itineraries in winter, and Mediterranean cruises from various departure ports during the summer.
5. Norwegian Prima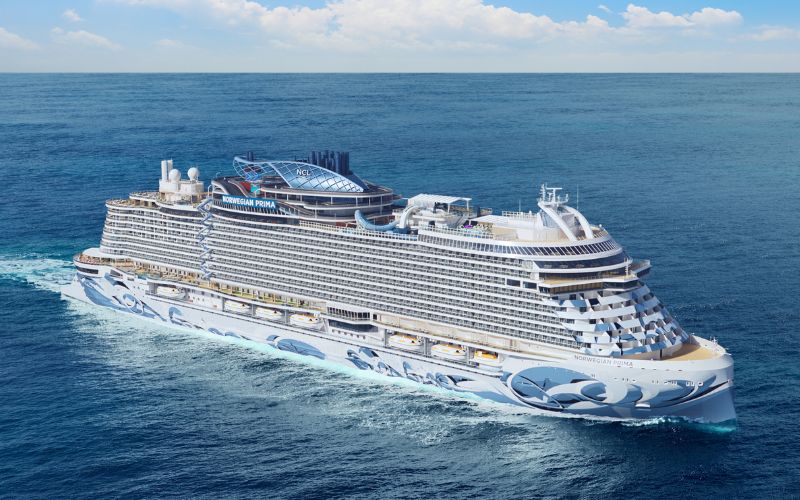 Some of the best cruise ships in the world for kids are those which have special unique features. NCL introduced the first go-kart track at sea with Norwegian Joy in 2017, but Norwegian Prima – the newest ship in the fleet – takes it to a whole new level with a three-storey karting track that is absolutely epic.
Prima also takes the standard mini golf that you'll find on some cruise ships and gives it a complete tech makeover, for a much more exciting course that is highly immersive. There's also a virtual reality arcade!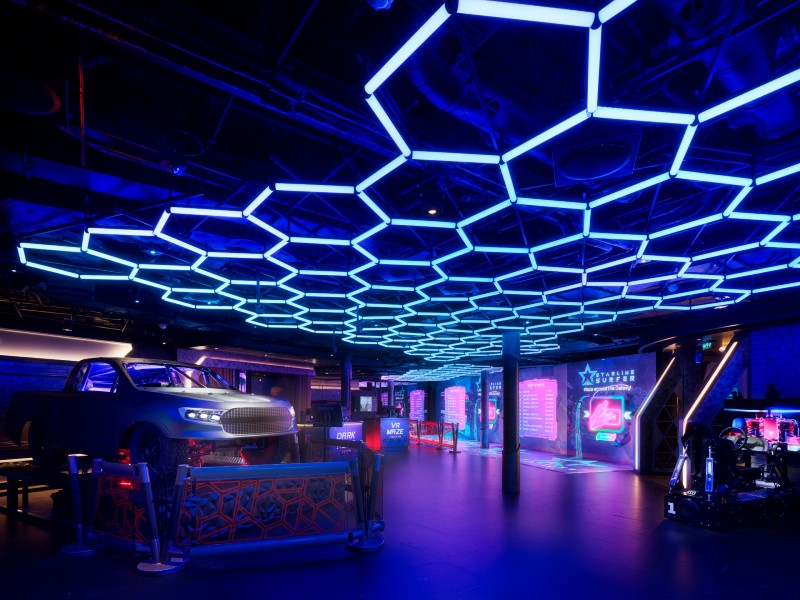 NCL was one of the first cruise lines to introduce the idea of Freestyle Cruising, with no set dining times and the freedom to eat dinner when you want, which obviously helps when travelling with kids. Other ships have caught up to the concept, but Norwegian Prima does have a huge wealth of dining venues so it is still a top option for family eating.
And it of course has a fun-packed water park and kids clubs too. But really, Prima's standout features are the karting and mini golf – if your kids love these activities then they'll love this ship.
Norwegian Prima offers Caribbean cruises in winter and European cruises in summer, including some Northern Europe itineraries from Southampton.
6. P&O Arvia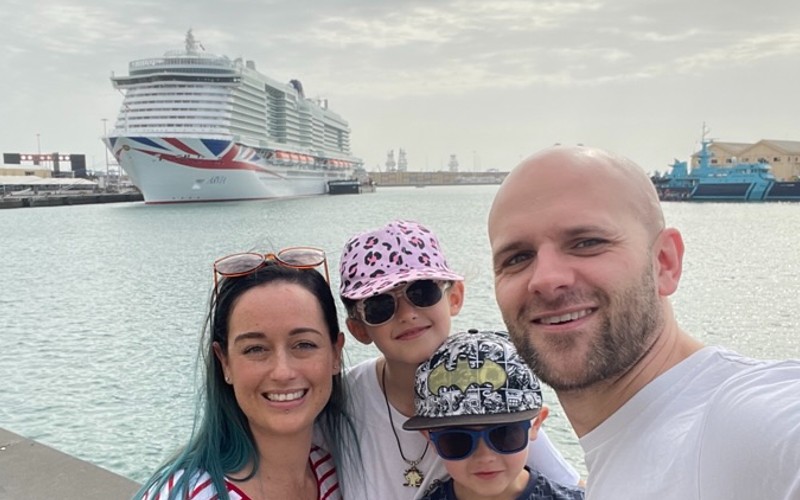 Most cruise lines pitch themselves at a single market – families, or adults. P&O Cruises is slightly different in that they have some ships that are adults-only, and some that are family-friendly. Arvia is one of the latter.
She is also the newest ship in the fleet, meaning you get one of the most contemporary and up-to-date ships for your holiday that looks stunning inside and out.
The kids club on the ship is suitable for 2 to 17-year-olds and is split into four age groups, with a wide range of activities available for all ages. P&O also has a partnership with Aardman, so there are live shows featuring Wallace, Gromit and Shaun the Sheep, along with the chance for the kids to meet the characters.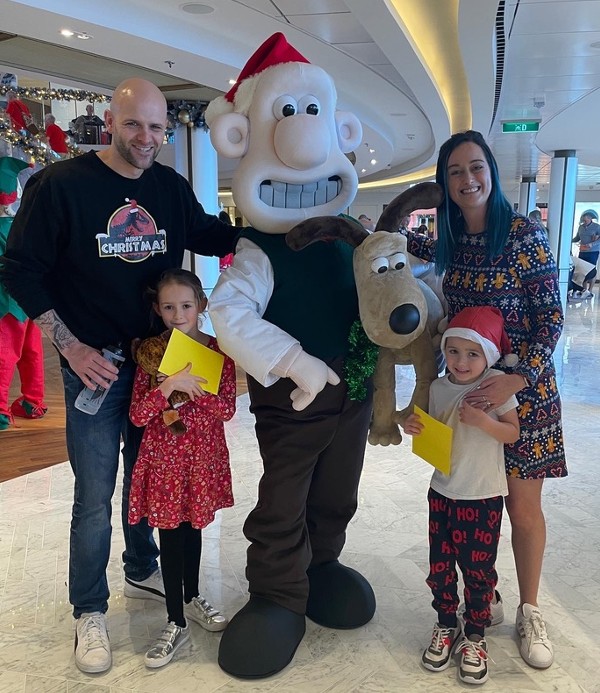 Arvia is offering Caribbean sailings during the winter, and Mediterranean cruises from Southampton in the summer. However, parents of younger children should note that children in swim-nappies
7. A-ROSA Sena
I said at the start of this guide that cruising was, up until recently, seen as a holiday for older guests. With river cruising, that's still very much the case, and it is only in the last couple of years that family-friendly river cruises are starting to be offered.
A-ROSA is without a doubt the pioneer for this market, and their modern ship Sena is beautifully appointed, packed with great tech and fantastic for kids. It has spacious family cabins that can sleep up to 5, and a kids club with dedicated spaces on-board – something you won't find on most river cruises.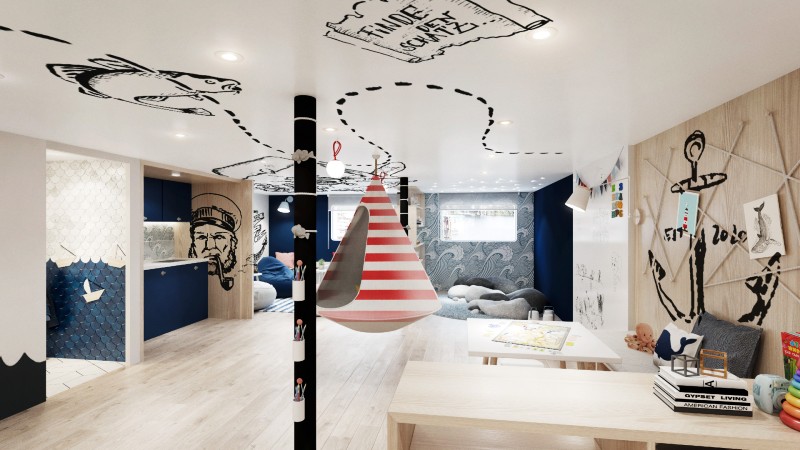 It even has a separate kids' pool from the main pool, and a variety of different games that the kids can play.
River cruising is a good choice for kids since the ships take you right into the heart of every destination – you don't spend as much time transferring from the port to the city, so they'll love the variety in what you can do while ashore too.
A-ROSA Sena offers cruises on the Rhine from Cologne.
8. Costa Toscana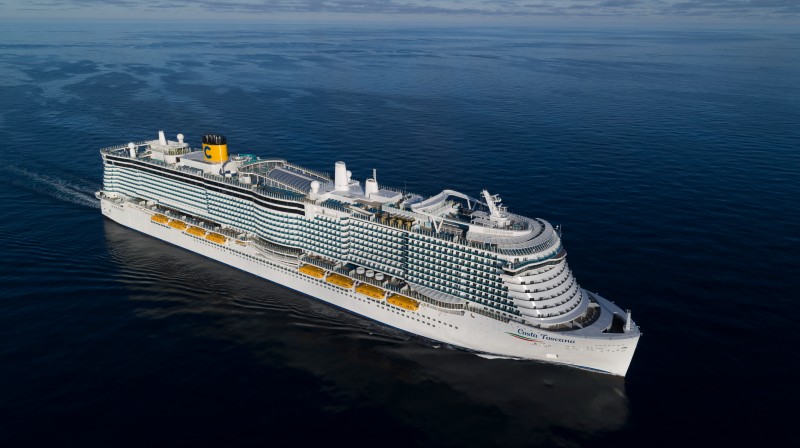 Costa tends to be one of the cheaper cruise lines, which can be useful for families who are on a budget. It's a fun-packed cruise line with Italian heritage, but the ships are very international – so your children will mingle with kids from a lot of other countries, which can be really interesting for them.
While P&O have Wallace & Gromit, and Carnival have Dr Seuss, Costa has partnered with one of the biggest names for younger kids – Peppa Pig. If your kids are obsessed with Peppa and George, they'll love the chance to meet them aboard Costa Toscana.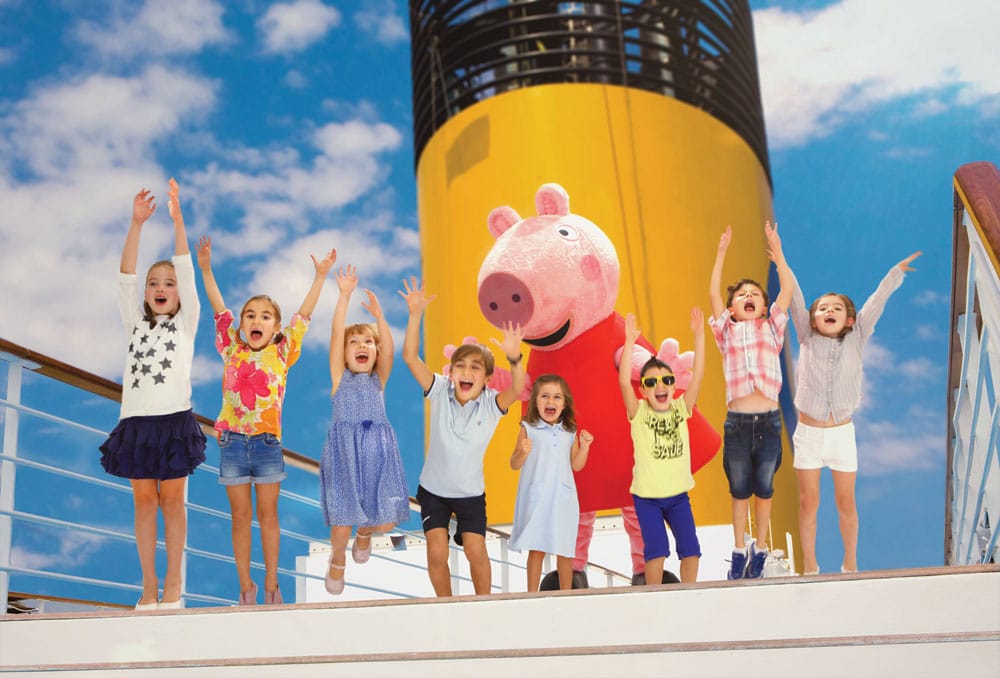 Toscana is the newest ship in the Costa fleet and it is packed with other great features too, including an expansive waterpark with racing slides. But while there is a lot of variety, this is still a better ship for families with younger children – teens will probably find that other cruise lines are better suited.
Costa Toscana offers various Mediterranean and Middle East sailings from a number of departure ports.
9. Discovery Princess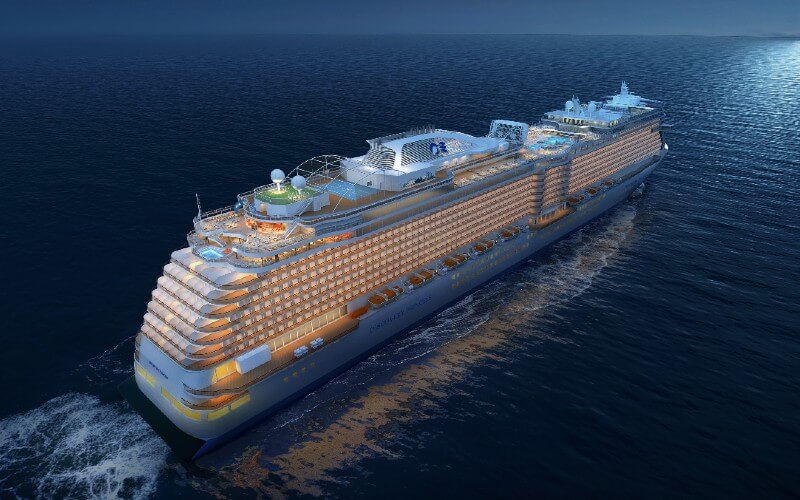 The newest ship in the Princess Cruises fleet, Discovery Princess has fantastic live entertainment, great food, and plenty of places to relax. But for the kids, they'll care more about what is laid on specifically for them.
The kids' clubs are split into three age groups, with Camp Discovery offering some fun activities for kids 3-7 and 8-12 – the older group even get arcade games such as skeeball and air hockey. Teens can instead relax in The Beach House, a much more contemporary space with late-night movies and video game tournaments.
There are also a number of hosted events during the evenings for younger guests. Teens can relax at their own Rock the Boat party, while there are themed nights for younger kids too that incorporate things like talent shows.
Discovery Princess offers cruises around the California coastline, Mexico and Hawaii from Los Angeles.
10. Celebrity Beyond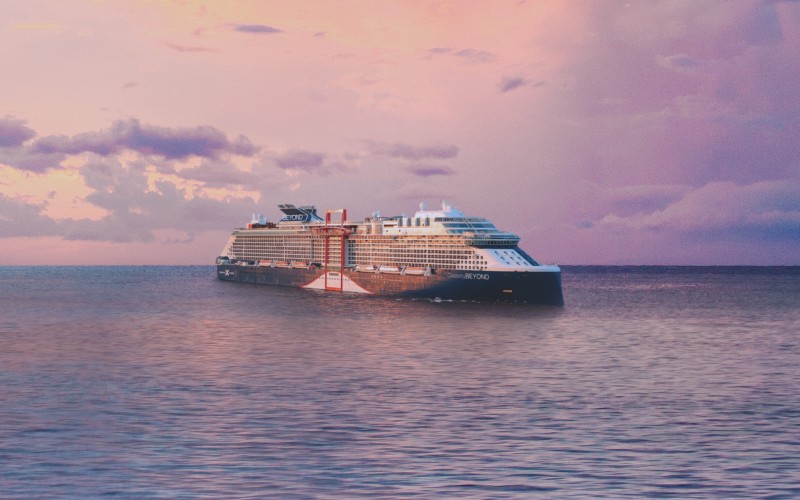 Celebrity Cruises is a premium cruise line that tends to be associated more with the adult market, but that doesn't mean it isn't a great choice for kids – and with their newest ship Celebrity Beyond, families will find a fantastic range of modern, luxury features.
But it is definitely not the same kind of cruise ship as you'd get with Royal Caribbean, Carnival or other family-first lines. There are no waterparks, or slides, or kids' pools.
The kid's clubs are tucked away in the lower parts of the ship, with Camp at Sea aimed at tweens and The Basement for teenagers. Celebrity Beyond is definitely a better ship for kids that can entertain themselves, more than enjoying a tonne of thrilling features.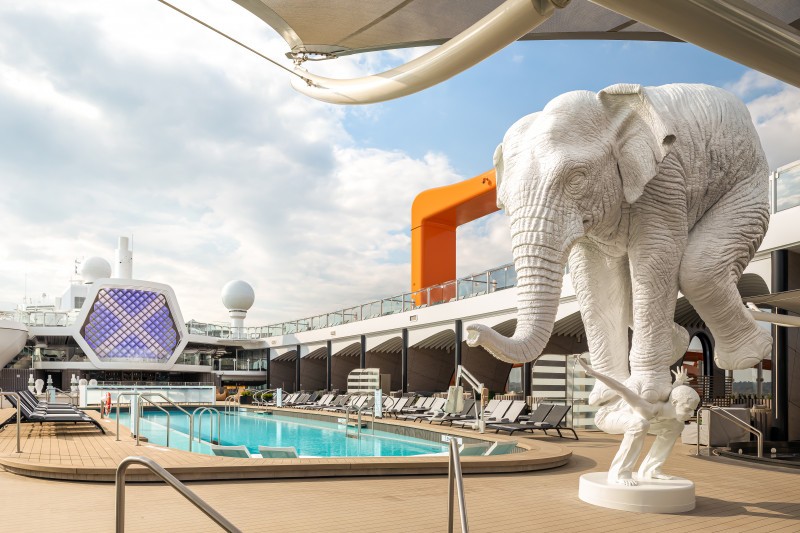 Where Celebrity Beyond does excel is in its autism-friendly initiatives. There are film showings with lower lighting and lower volumes, and a toy-lending program for sensory toys. Kids club age groupings are flexible for autistic children too, if they want to stay with their older or younger siblings, and priority boarding is available too.
Celebrity Beyond sails from Rome in the summer around the Med, including the Eastern Med with Turkey. In winter she sails the Caribbean.
11. MS Rotterdam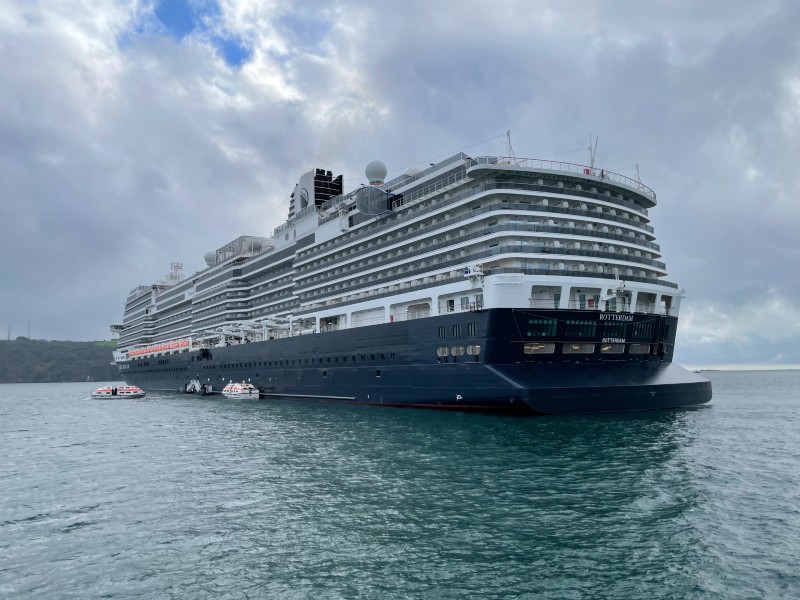 MS Rotterdam is the newest ship in the Holland America fleet, and similar to Celebrity Beyond, she is a ship that is slightly more premium and definitely targeted more at adults, but one that has some good initiatives for kids.
This includes special provisions for children with special needs. While other cruise lines will also likely accommodate children with special needs in their kids' clubs, Holland America clearly states that they are able to support them and can provide suitable activities in their Club HAL kids clubs.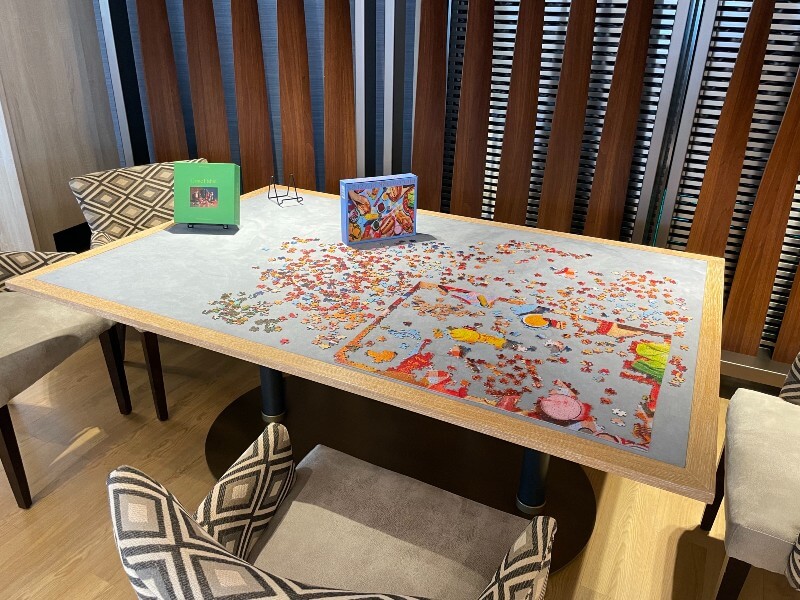 Club HAL is also open on port days, to allow parents to go exploring in destinations that might not interest the kids as much. And there are a good selection of activities available at the clubs, including treasure hunts for kids, themed parties for tweens, and poker nights for teenagers.
Rotterdam accommodates families of five with Ocean View Staterooms that sleep five guests.
Read more: MS Rotterdam Cabins Guide
NEW DEALS JUST RELEASED!
Don't miss these hot cruise offers…
More Great Cruise Ships For Families…
So far, I've showed you the newest and best cruise ships from each of the most family-friendly cruise lines.
Of course, you aren't just limited to these! Cruise lines like Disney, Carnival, Royal Caribbean and NCL are all perfect for kids, and several great cruise ships to choose from. Each ship in the fleet will have a range of facilities to entertain all ages, and great dining choices too.
I've taken my children on lots of cruises, on older as well as newer ships. Here are some more of the ships that my kids particularly loved…
Anthem of the Seas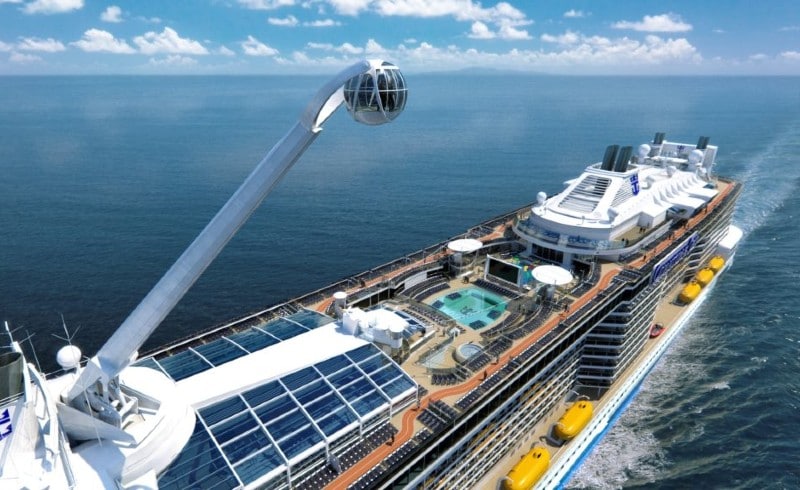 Royal Caribbean's Anthem of the Seas is packed with facilities that kids love such as bumper cars, roller skating, rock climbing. It even has surfing and sky-diving simulators on board.
In fact, there's so much to see and do onboard this mega-ship that a isn't long enough to experience everything.
The kids' club, for ages three to eleven, has activities on offer from right after breakfast until 10 pm. Babies and toddlers can attend play sessions accompanied by their parents. And teens have their own cool hangout space which includes a teens-only nightclub.
You can sail on Anthem of the Seas from Southampton to a variety of destinations across Europe and the Mediterranean. We loved our cruise to Norway. The rest of the year she sails out of New York to the Bahamas and Caribbean.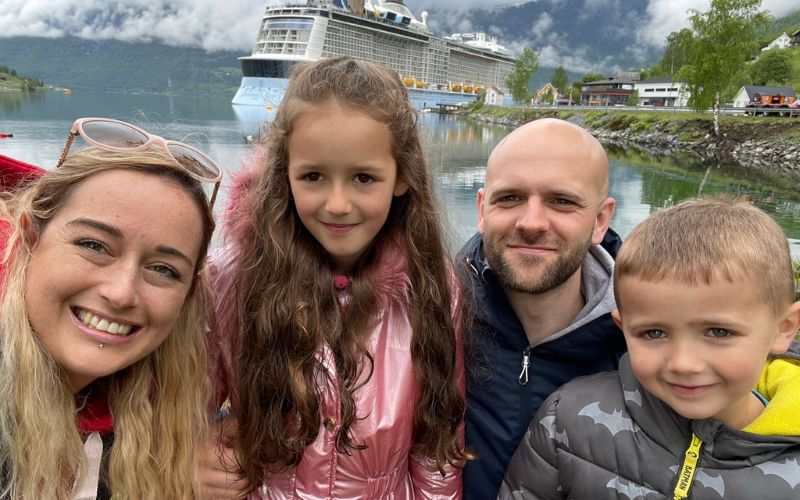 Once on board, almost all the activities and entertainment are included, but you will have to budget for money to buy drinks, and also for gratuities (tips), which are added to your bill.
Read more: Anthem of the Seas – Everything you need to know
Ventura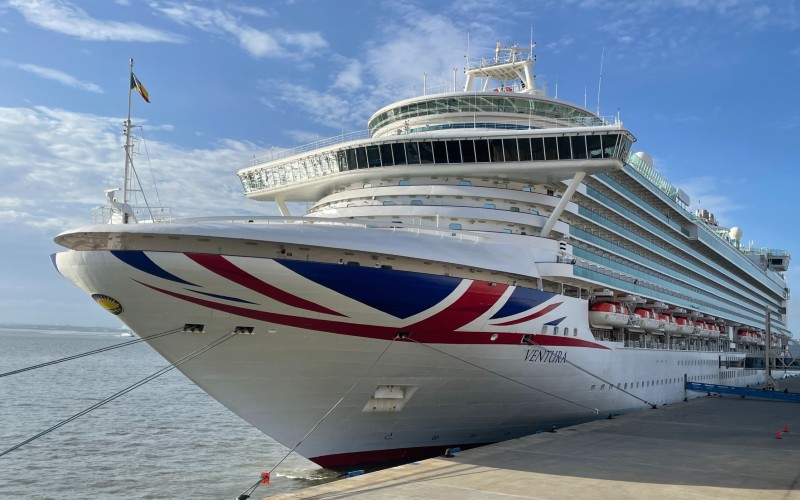 Those looking for a more chilled-out cruise on a smaller ship may feel more at home on board P&O Cruises' Ventura.
This ship, which is very popular with British families, features six swimming pools, including one with a retractable roof, two children's pools and an adults-only pool. Children can dine with their parents, or enjoy a special children's tea at 5 pm.
The kid's club is open from 9 am to 11 pm, offering a huge range of activities for children aged two to 17. There's also a night nursery, which offers complimentary childcare for under-fives from 6 pm until 2 am.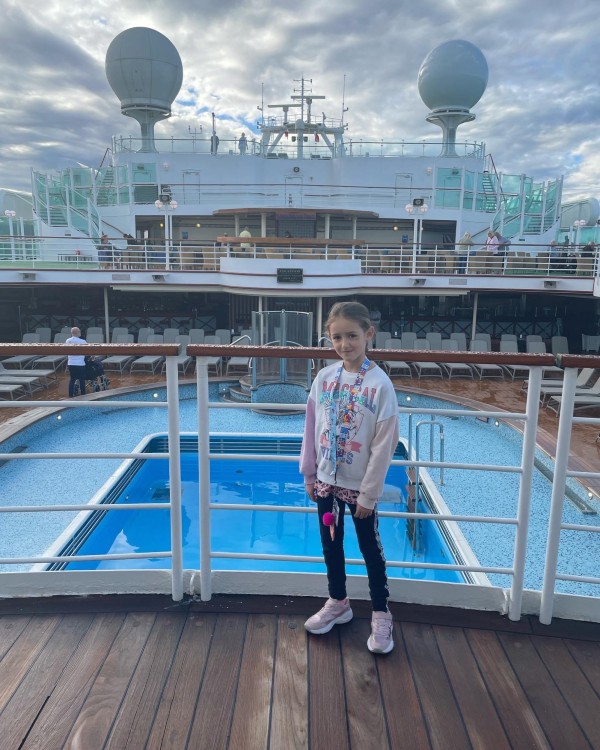 P&O Ventura sails from Southampton all year round. Whether you want to dip your toe in the water, so to speak, with a two-night taster cruise, or take your toddler on a 35-night adventure, there's something for everyone.
You can choose from a great range of destinations across Europe, the Mediterranean, the Canary Islands, the Norwegian Fjords or even enjoy a round-trip from the UK to the Caribbean!
P&O Cruises are very reasonably priced, with some great deals to be had. I have managed to book cruises onboard P&O Ventura for less than £40 per person, per night, based on four people sharing an inside cabin.
What's more, P&O Cruises do not charge for gratuities (tips) as most other cruise lines do. And drinks on-board are fairly priced too – expect to pay a similar amount to what you'd pay in a pub at home.
Suggested read: P&O Ventura cabins to avoid
3. MSC Preziosa
MSC Cruises is an Italian family-owned cruise line with a real glamourous atmosphere on-board.
Kids will love the Vertigo water slide, which is one of the longest water slides at sea and extends over the side of the ship. There's also a great splash area for younger tots and a pool with a retractable roof which is perfect to enjoy in cooler weather.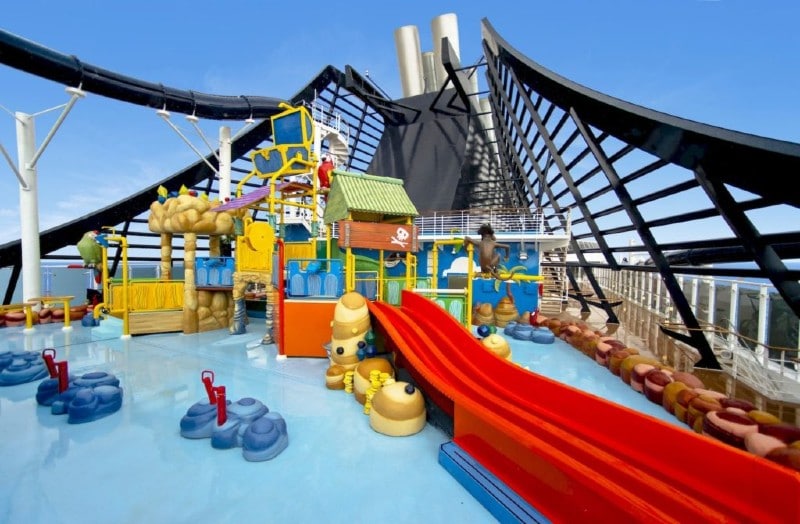 The kids' clubs, for those aged 3-17, have great facilities, including lots of Lego for the younger ones and Wii, Xbox and PS3 tournaments for older children.
During the summer, MSC Preziosa departs from Southampton as well as ports such as Barcelona and Genoa. In the winter, you'll find her in the Caribbean.
MSC Cruises are reasonably priced. If you want to upgrade to all-inclusive, you'll find the drinks packages to be cheaper than most other cruise lines. Some activities such as the Formula One simulator and the 4D cinema have an extra charge.
Disney Magic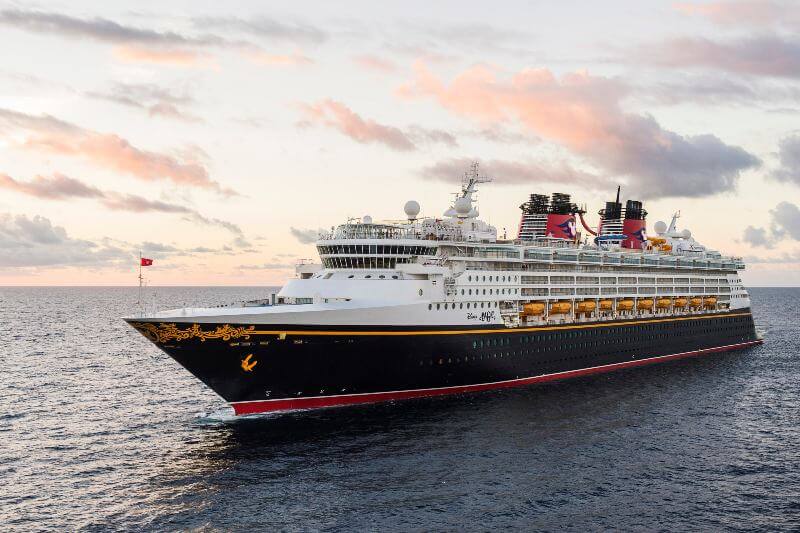 Disney fans of all ages will love everything about Disney Cruise Line, from the Mickey Mouse-shaped swimming pool to bumping into Daisy Duck in the lift.
The entertainment onboard Disney Magic is fantastic and adults will have plenty of opportunities to enjoy a little alone time with adult-only dining, an adult-exclusive pool and a great nightclub.
For the most relaxing experience, during the summer holidays, you can sail from Dover to Northern Europe. Or for something a little more exotic, explore the Mediterranean sailing from Barcelona or the Caribbean sailing from New York.
Disney cruises are certainly more expensive than other cruise lines. Just like visiting a Disney theme park, a Disney cruise is a 'once in a lifetime' experience which comes with a price tag to match.
Which is your favourite family cruise ship?
The ships I've listed here should give you an example of some of the best cruise ships for British families looking to book their first cruise – there are lots more ships (and cruise lines) which may be ideal for your family.
Related posts: