Parents beware – the question of what age you have to be to go on a cruise is one of the most complicated questions there is about cruising.
That's because the answer depends not just on which cruise line you're travelling with, but it can also depend on the ship, the ports of call, the number of days at sea and who's accompanying you on the trip!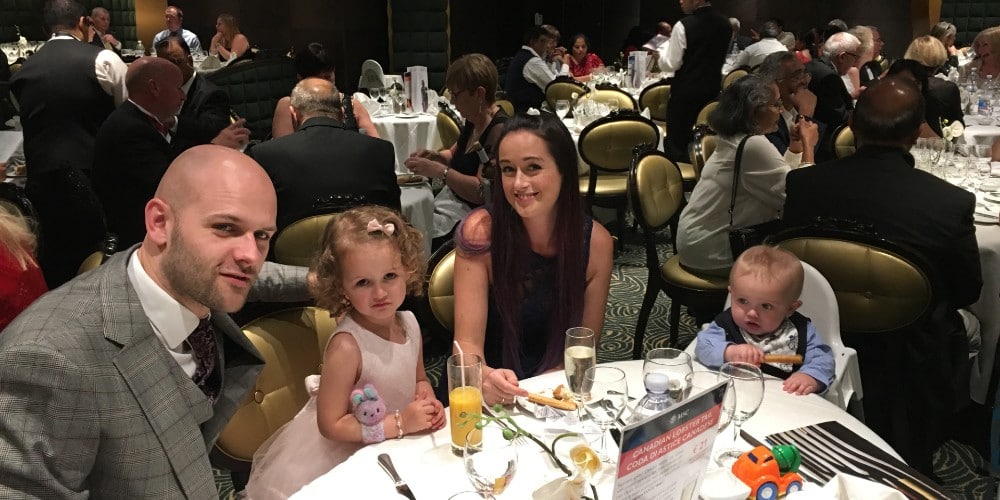 While many people might assume that babies can cruise from six months or that you have to be 21 to cruise alone, there are many exceptions to this rule.
Some cruise ships allow babies that are fresh out of the womb, while others won't let you sail before your fiftieth birthday!
So, read on to find out how old you have to be to take each type of cruise…
Newborn Babies
Can a newborn go on a cruise? Not many people know this, but the answer is yes! You don't need to wait until your baby is a certain age to cruise.
The only ocean cruise line with no minimum age requirement to cruise is MSC Cruises. Newborn babies are accepted on most cruises with MSC, with the exception of long-duration cruises and those with many consecutive days at sea.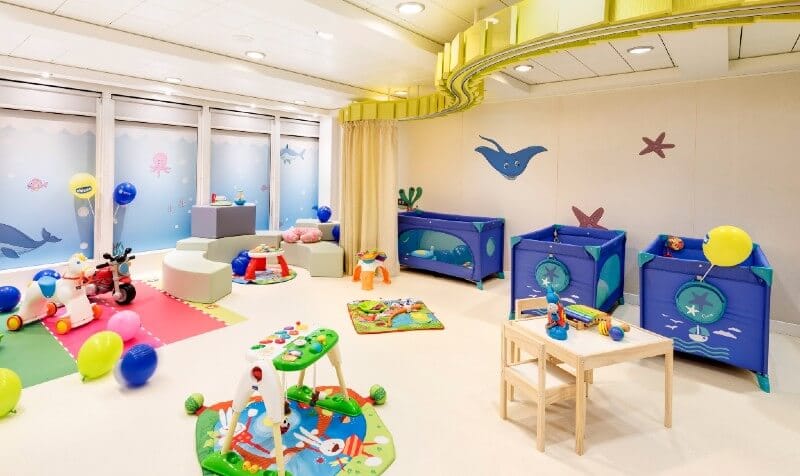 If you're interested in a river cruise, the only river cruise line with no minimum age requirement is CroisiEurope.
You can book a cruise before your child is born. Just enter Unborn Baby for their name and the due date for their date of birth. You can then update these details once your baby arrives.
While it is possible to cruise with a baby that's only one or two months old, you should think carefully before you decide to do this.
Your pregnancy may go on longer than expected, your baby may need additional medical care, or you might just not feel ready to travel once your baby arrives. For this reason, you may wish to wait until your baby is born before booking a last-minute cruise.
3 Months Old
Once your baby reaches three months old, you have another cruise option in addition to MSC Cruises and CroisiEurope – your baby can now cruise with Celestyal Cruises.
Celestyal Cruises is a Cypriot cruise line offering port-intensive Greek Island itineraries. These cruises aren't the most relaxing as passengers generally spend their days sightseeing, sometimes visiting more than one port per day.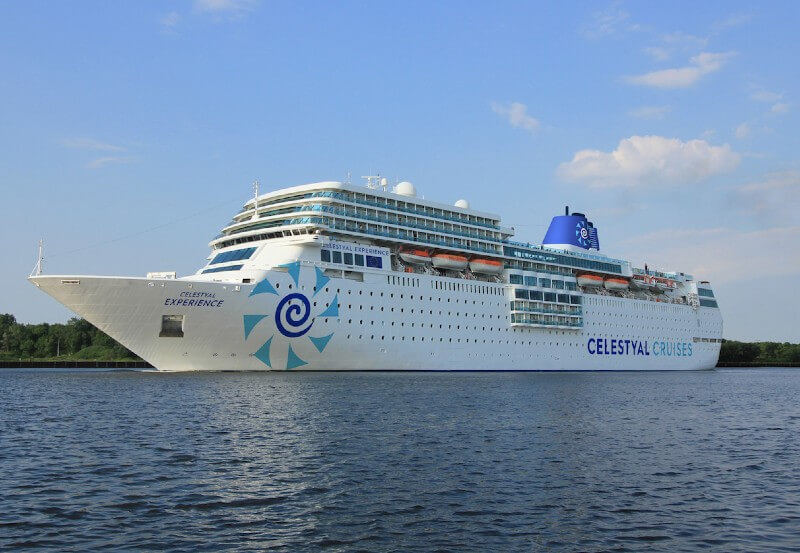 While relaxing on board is always an option, all your guided excursions are included with Celestyal, so it makes sense to get off the ship and explore.
If your small baby is happy to be strapped to your chest with a baby carrier while you explore the sights of Greece, a Celestyal cruise could be a great option for your family.
Suggested read: 15 Things to Love About Celestyal Cruises
6 Months Old
At six months of age, your baby will be accepted onto most cruise ships. However, you'll want to avoid itineraries that have lots of consecutive days at sea or visit exotic and remote ports as these aren't usually open to babies less than a year old.
This is because if your baby falls ill, they may need specialist medical care on land. And that wouldn't be easy to get if you're in the middle of the Atlantic Ocean, halfway between Europe and the United States.
I took my son on his first cruise when he was six months old and he loved it, especially the pizza!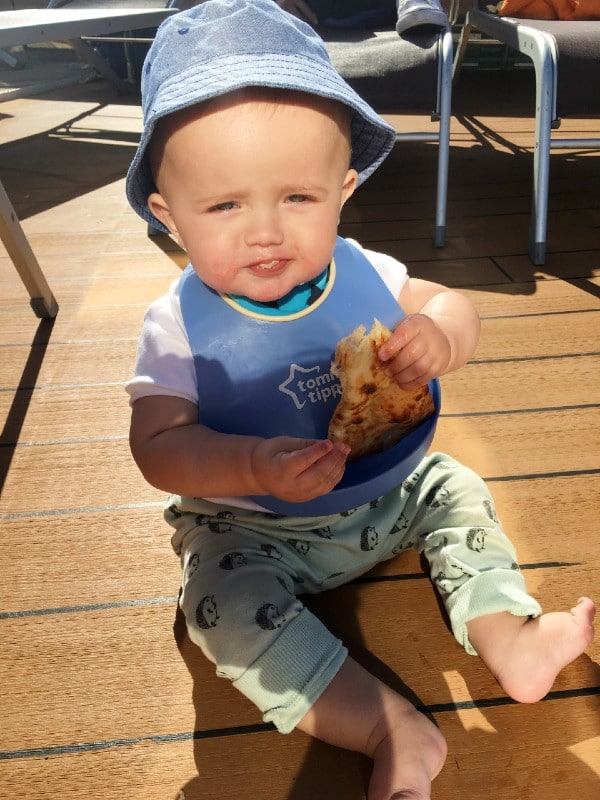 Cruising with a baby can take some extra planning, but it's so worth it! Once you're on board, I find that it's easier than any land-based holiday.
In my opinion, some of the best cruise lines for babies are MSC Cruises and P&O Cruises.
Suggested read: Taking a Baby on a Cruise Ship? Read This First!
12 Months Old
Once babies are 12 months old they can cruise on all family-friendly cruise ships. This includes cruises with more than three consecutive days at sea (such transatlantic cruises) as well as world cruises and exotic itineraries like Hawaii and South America.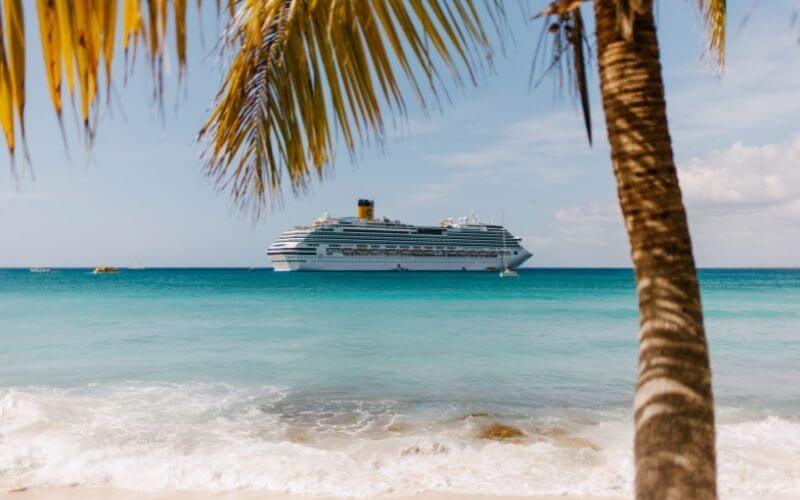 Of course, walking babies are some of the hardest work to look after. So look out for family-friendly ships where you won't feel so bad if your toddler has a screaming tantrum during dinner.
2 Years Old
Toddlers are welcome on all family-friendly ocean cruise ships; however, kids often need to be a little bit older before they can cruise on river ships.
If you want to take a river cruise with a toddler, your options are CroisiEurope (which has no minimum age requirement) or A-ROSA river cruises, which will accept children from two years of age.
There are a few reasons why most river cruises aren't suitable for young kids. River cruise ships are small, so there's no room for pushchairs or buggies. The excursions are usually cities, so you can expect a lot of walking to be involved.
Plus, while the railings on cruise ships are generally pretty high and not easy to climb, the same can't be said of river cruise ships. Rather than glass-fronted balconies, you'll often find horizontal railings. Eek!
If you want to take an ocean cruise with a two-year-old, I recommend P&O Cruises. They allow two-year-olds in the kids' club, unlike most other cruise lines, which won't take under-threes.
Suggested read: 5 Things You Need to Know About Cruising With a Two-Year-Old
3 Years Old
Three years old is a great age to take your child on a cruise. By this age, they'll be able to attend the kids' clubs and, so long as they're toilet trained, they can use the swimming pools and whirlpools on the ship.
While you can certainly take your child on a cruise before they reach three years of age, you may find that you're paying the full fare for a child who's not old enough to participate in many of the activities.
Plus, if you wait until your child is three, there's more chance that they'll actually remember the trip as they get older.
For something really special, a Disney cruise is a great option for three-year-olds.
Suggested read: Disney Magic at Sea UK Cruise Review
4 Years Old
Once your child is four years of age, more river cruise options become available. Kids aged four and over are welcome with Uniworld, AmaWaterways, and APT.
Another river cruise line, Tauck, has a selection of cruises called Tauck Bridges, which are aimed at families with kids aged four and up.
Remember, just because you can take a river cruise with a four-year-old, it doesn't mean that you should. Many river cruise lines only recommend their cruises for kids aged eight and older, even though they allow younger children to cruise.
If your child doesn't mind a lot of walking, is generally well-behaved and can be trusted not to climb overboard the moment your back is turned, a river cruise could still be a great option for your family.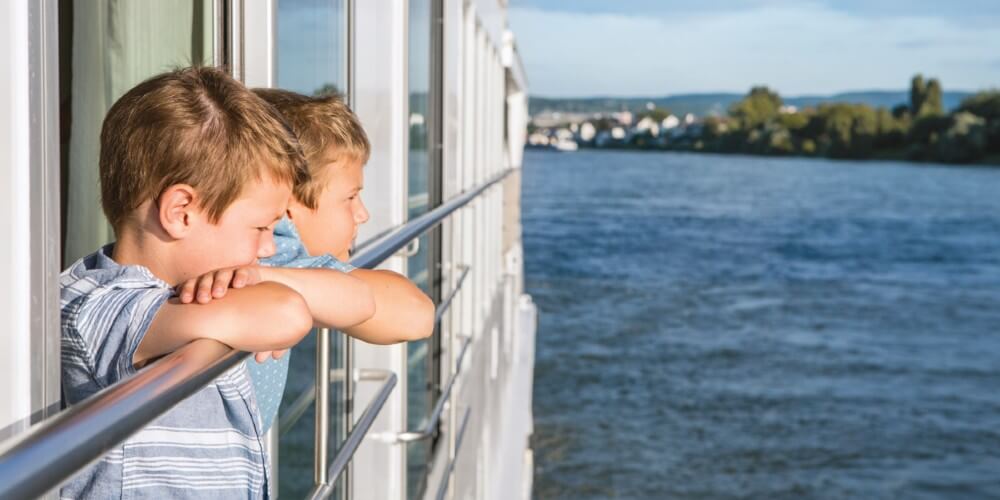 7 Years Old
Many exotic river cruises require kids to be aged seven or older to cruise. These included river cruises in Russia, Asia and South Africa.
The age requirements vary with each cruise line, but if you're looking for something outside of Europe, be sure to check this with the cruise line or your travel agent.
8 Years Old
I would say that eight years old and above is when kids will most enjoy a river cruise. After this age, they should take more of an interest in learning about the places you visit, so it can be a good educational family holiday.
Avalon River Cruises allows children aged eight and over onboard its river ships. In addition, Windstar Cruises usually only allows children aged eight or over to cruise, but exceptions to the rule may be made in exceptional circumstances.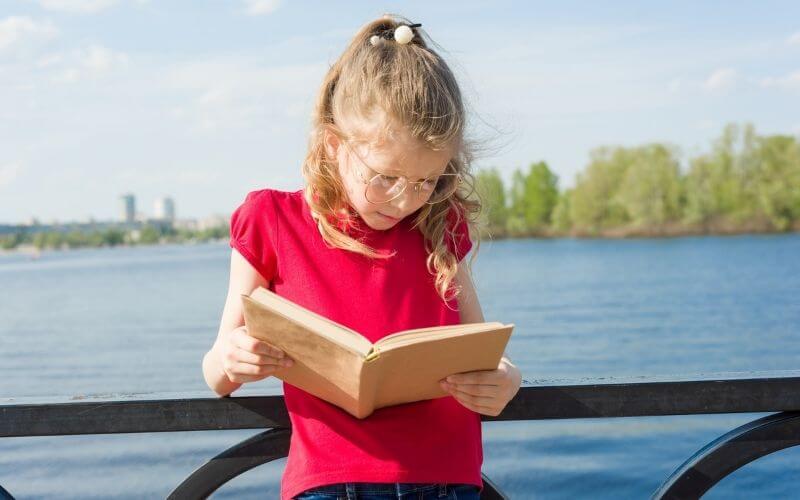 12 Years Old
Adult-focussed river cruise lines Scenic and Emerald allow kids aged 12 and over on board their luxury river ships. There's nothing specific for teenagers to do on board, but they are allowed to cruise with adults if you wish.
16 Years Old
Children aged 16 and 17 have to be accompanied by an adult to cruise. However, at this age, they are generally allowed to stay in their own cabin and can do things alone on the ship, such as attending shows in the theatre, going to the gym, and leaving the ship by themselves without your permission.
18 Years Old
If you're 18 years old and want to cruise without your parents, there are some options. However, most cruise lines require at least one passenger on the booking to be aged 21 or over.
However, there are some cruises that allow groups of 18, 19 or 20-year-olds to cruise with friends.
List of cruises for 18 years olds (without the need for someone 21+):
Cunard
Marella
MSC (only if no ports in the US)
P&O Cruises
Royal Caribbean (only if no ports in the US)
Read more: The Best Cruises For 18-Year-Olds (Without Parents!)
Adult-Only Cruises
Some cruise lines only allow adults to book, whereas others have adult-only ships or adult-only cruises.
If you'd rather cruise without children, there are some adult-only cruises for you to consider…
List of adult-only cruises:
P&O Cruises – Arcadia & Aurora
Marella – Marella Explorer 2
Tui river cruises – All ships
Viking – All ships
Virgin Voyages – All ships
21 Years Old
While 18-year-olds can sometimes cruise alone when outside of the United States, many cruise lines require that at least one person in each cabin is 21 or older.
These include Celebrity Cruises, Costa, Crystal Cruises, Delta Queen Steamboat Company, Holland America, MSC Cruises, Norwegian Cruise Line, Princess Cruises, Royal Caribbean and Seabourn Cruise Line.
Certain cruises also require passengers 21–24 years old to be accompanied by someone 25 years or older. These include Carnival, Costa and Windstar.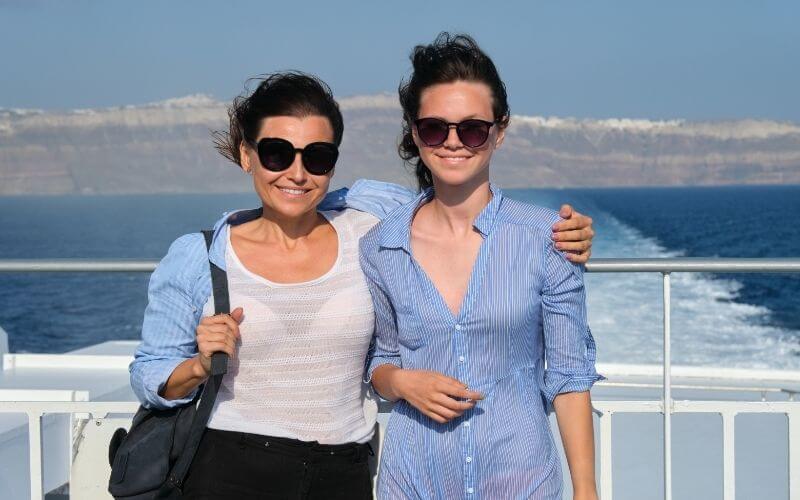 With all of the rules for people aged 16 to 25, exceptions may be made for legally married couples and members of the military. For example, if you're a 24-year-old couple on your honeymoon, you'll probably find that the cruise line will waive the rule about needing someone aged 25 or older on the booking.
40 to 50 Years Old
British cruise line Saga is aimed at the over 50s and has a minimum age requirement to cruise. Guests must be aged 50 or over to set sail with Saga.
The exception to this is for people aged 40 – they may cruise with Saga only if they are accompanying a person who is aged over 50.
Suggested read: The Best Cruises For Over 50s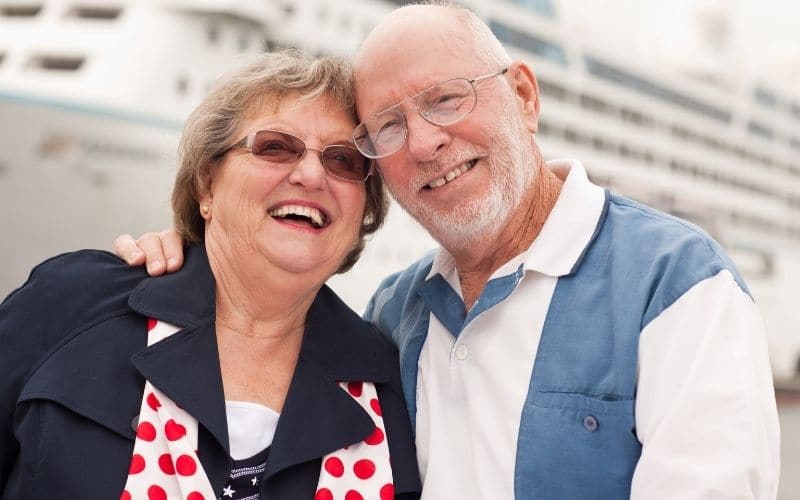 FAQs
How old do you have to be to book a cruise?
Most cruise lines will let you book a cruise on your own when you turn 21. Some let you cruise when you're 18, but not if there's a US port on the itinerary. A couple, including Carnival, set 25 as the minimum age (with a couple of exceptions).
What cruise can you go on alone at 18?
The cruise lines that will let you cruise on your own at 18 years old include Cunard, P&O Cruises, and Marella Cruises. You can also sail with Royal Caribbean or MSC, provided there are no US ports on your itinerary.
Do you have to be 21 to go on a cruise?
If you're travelling with someone older than 21, then no – you don't need to be older than 21. Many cruises accept children and younger adults, but someone in the booking party typically has to be 21, depending on the cruise line and itinerary.
The Bottom Line
Cruises make great holidays for people of all ages. You can take your kids on a cruise as soon as they are born, although you'll have a much wider choice if you wait until your baby is six months old.
From three years of age, kids can access most areas of a cruise ship including the pools, hot tubs and kids' clubs. After the age of eight is the best time to take a river cruise as children can make the most of this kind of holiday.
If you're aged between 18 and 25 and want to cruise, you may find that you need to have an older adult with you on board. However, the rules vary and exceptions may be made in certain cases.
Related posts: