A cruise is a great way to enjoy a family holiday, and having your children's favourite characters on board is sure to make the trip even more memorable.
You probably know all about the Disney Cruise Line but today I'm going to be talking about the Nickelodeon Cruise.
The bad news is that the chance to cruise with Spongebob and the rest only existed for a few years and is no longer running, but fear not, I will run through all the best alternatives to the Nickelodeon cruise that you can still book in 2023.
What cruise line has Nickelodeon?
Norwegian Cruise Line featured Nickelodeon characters on board its ships between 2010 and 2015. These NCL cruises offered passengers the chance to meet, greet and interact with their favourite Nickelodeon characters like SpongeBob SquarePants, Dora the Explorer and Patrick Star.
Norwegian Breakaway was the first ship to include Nickelodeon-themed experiences on its voyages. It was the newest ship in the fleet at the time, so it was the obvious choice to introduce the new partnership.
Over the next few years, several NCL ships introduced Nickelodeon partnership experiences. 
The five ships that sailed with Nickelodeon-themed entertainment were:
Norwegian Epic
Norwegian Gem
Norwegian Jewel
Norwegian Getaway
Norwegian Breakaway
Norwegian Escape was under construction at the time that the deal with Nickelodeon ended and the planned Nickelodeon branding was removed before her debut.
Is the Nickelodeon cruise still open?
The Nickelodeon cruise is no longer running. The Nickelodeon cruise was a partnership between Norwegian Cruise Line and Nickelodeon's parent company, Viacom. The partnership ran for 5 years between 2010 and 2015. The deal was not renewed and Nickelodeon branding was soon phased out.
When they were running, the Nickelodeon cruises included character meet and greets and the chance to splash around with Spongebob and others in the kids' aqua park.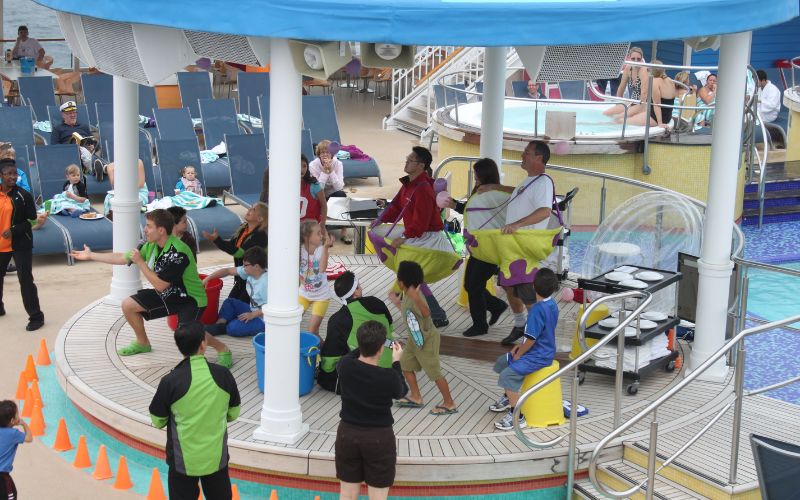 One of the most popular events was Slime Time Live which gave cruise passengers the chance to have green slime dumped on them whilst playing high paced games.
A less messy alternative was the chance to enjoy Dancing with Dora or special themed breakfasts called Pajama Jam Breakfast.
Here's a TV advert for the Nickelodeon cruise that shows what you could have expected from it…
What happened to the Nickelodeon cruise?
Nickelodeon cruises ended in 2015 and since that time they have not re-appeared. The reason for the cruises ending has never been announced publicly but it was not due to customer dissatisfaction, since the Nickelodeon cruises were very popular with passengers.
It seems likely that the partnership ended as Nickelodeon wanted to go in a new direction. They announced a new partnership with Karisma Hotel and Resorts at around the same time. This was in order to work together to build modern resorts in the Caribbean including an all-inclusive resort in Punta Cana.
Norwegian stated that the partnership had been successful and had resulted in a 20% increase in guest satisfaction with its youth programming.
7 Alternatives to a Nickelodeon Cruise
So, you can't book yourself on a Nickelodeon cruise right now. But that doesn't mean that you (and your kids) need to miss out on all the fun!
If it's Nickelodeon that you love then there are a few other options.
1. Nickelodeon Resorts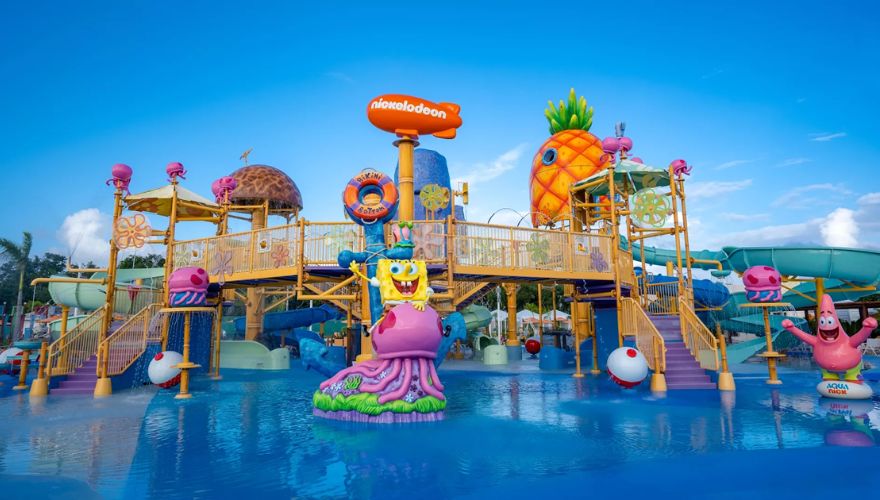 As mentioned above, Nickelodeon has branched out into resorts which you can find at NickResorts. There are currently two resorts, at Punta Cana in the Dominican Republic and on the Riviera Maya in Mexico.
These luxury resorts feature character meet and greets with the likes of Paw Patrol, SpongeBob SquarePants and the Teenage Mutant Ninja Turtles.
There are also pretty amazing water parks that feature Nickelodeon character theming throughout. The brightly coloured splash park with water slides is sure to be a big hit with families.
But It's not all about the kids. Adults can enjoy a relaxing all-inclusive stay and can pamper themselves at the spa and fitness centre while the little ones enjoy the Club Nick Kids Club. 
2. Nickelodeon Theme Parks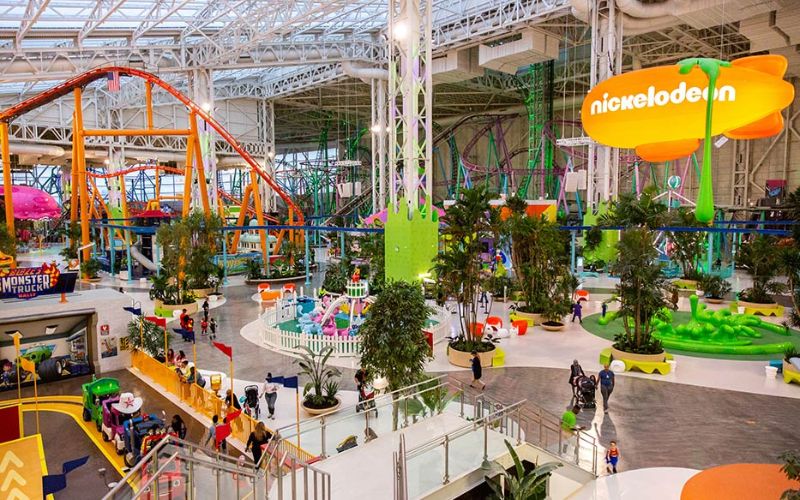 Another way to get your Nickelodeon fix is to visit one of their theme parks.
Universal Studios Florida is one of the biggest and best theme parks around and it includes a Character Party Zone with favourite Nickelodeon characters like SpongeBob SquarePants, Patrick or Squidward, Dora the Explorer, Diego, Boots or Baby Jaguar.
Nickelodeon Universe in Minnesota is one of the largest indoor theme parks in the United States. It has a wide range of very colourful themed rides packed into the Mall of America in Minnesota. There are some pretty impressive rides here and all your favourite characters will make an appearance. There is another Nickelodeon Universe at American Dream in New Jersey.
If you're in the UK, Nickelodeon Land at Blackpool Pleasure Beach is a great option. Here you will find 12 amazing rides and a whole host of Nickelodeon characters. Rides include Rugrats Lost River, Spongebob's Splash Bash, Diego's Rainforest Rescue, Dora's World Voyage and young kids are sure to enjoy Wonder Pets Big Circus Bounce.
Other great options include Nickland at Movie Park, Germany, Nickelodeon Land at Sea World on Australia's Gold Coast, and Nickelodeon Land at the Parque de Atracciones in Madrid.
3. Disney Cruise Line
If it's cruising with characters that you want then a Disney Cruise is probably the best option.
The whole voyage is filled with Disney magic from a range of beloved characters that is hard to match.
Disney Cruises feature amazing live shows, and character meet-and-greets from characters like Mickey Mouse, Minnie Mouse, and Disney Princesses throughout the ship. There are also themed parties, deck parties, and fireworks displays to keep guests entertained.
Read more: How Much is a Disney Cruise Compared to Other Cruises?
4. P&O Cruises with Aardman Animation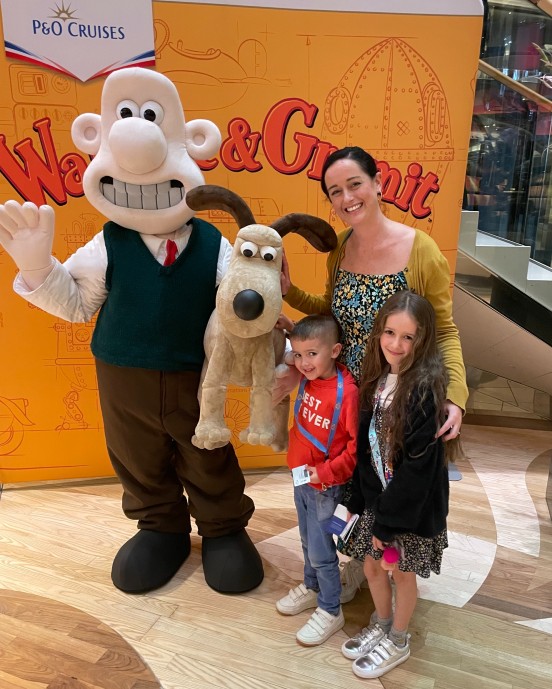 P&O Cruises has partnered with Aardman to bring Wallace and Gromit and Shaun the Sheep on their cruises. 
The characters appear at a welcome on-board party and there are special character appearances at dance sessions for the little ones. I love that they have a clay workshop where you can create your own characters.
You can also enjoy story time with the characters and there are a whole host of themed arts and crafts activities including making a character mask, Gromit ears, or your very own rocket. There is also a 30-minute stage show featuring Wallace and Gromit.
Read more: 8 Things That P&O Cruises Does Better Than Other Cruise Lines
5. Peppa Pig on Costa Cruises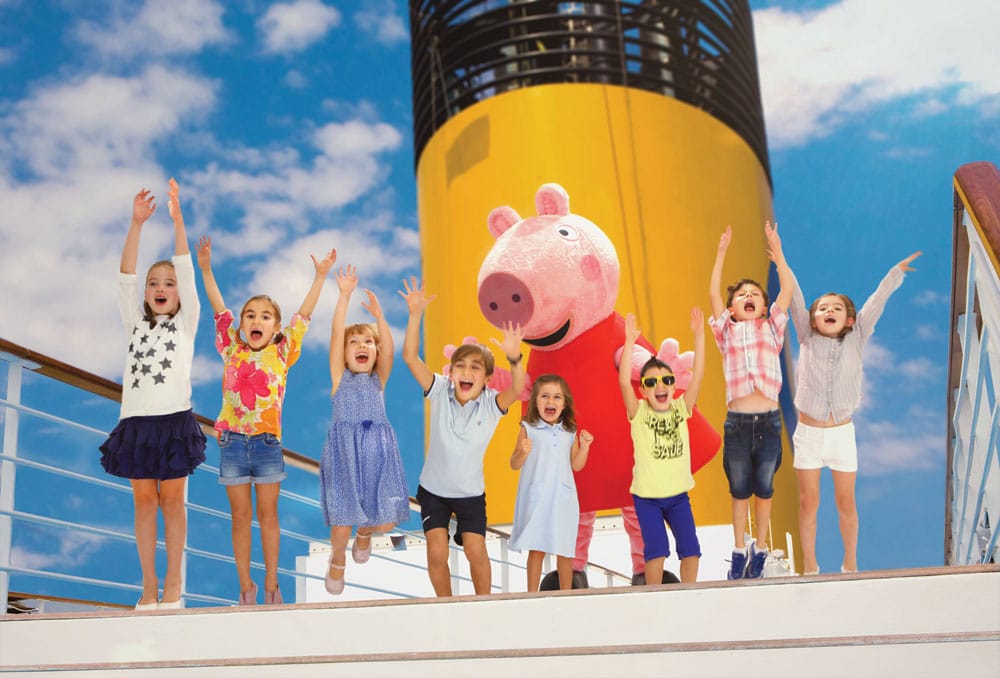 If your little one is a big fan of Peppa Pig then Costa Cruises have your back. As soon as you board, children receive an invitation to meet Peppa, while the kids club recreates the atmosphere and setting of the cartoon.
The highlight is the on-deck swimming pool which features Grandpa Pig's boat. There are also Peppa Pig-themed activities like coloring, puzzles, and treasure hunts, plus in the evening the disco is Peppa's Pirate Party.
6. Seuss at Sea on Carnival Cruises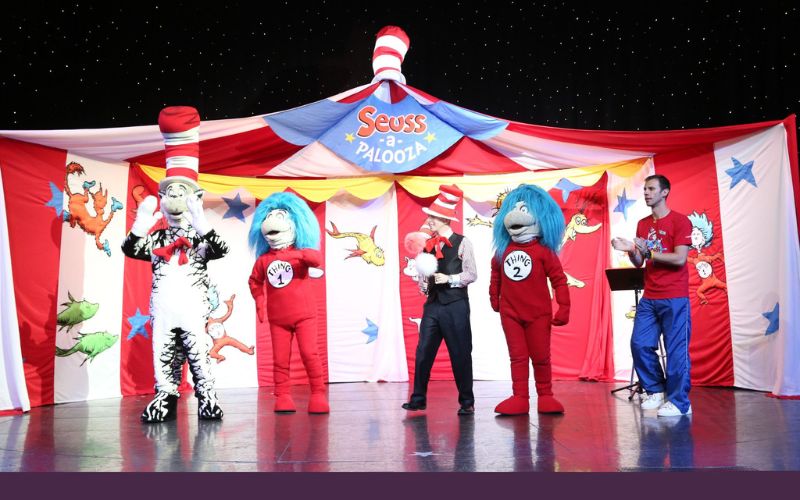 Carnival has brought the world of Dr. Seuss on board their ships. You can enjoy a character parade, interactive story time, and arts & crafts activities. 
But the highlight is sure to be the Green Eggs and Ham Breakfast with The Cat in the Hat where you can enjoy a fantastical feast. Bright colours and patterns decorate your table, while you choose from fun and unique menus. It's a pretty unique experience!
The Bottom Line
Unfortunately, the Nickelodeon Cruise is no more. It ran for a few years, people loved it and then it disappeared. It's a shame, but there are a few good options for cruises with popular kids' characters. 
Disney is the best. They have amazing shows, a huge range of characters, fireworks and Disney Magic sprinkled throughout the ship. You might also want to look into Peppa on Costa if your child is a big fan of everyone's favourite pig.
If it's Nickelodeon that you love then their resorts are great or you can get a quick character fix at one of their theme parks. 
NEW DEALS JUST RELEASED!
Don't miss these hot cruise offers…
Related Posts: