Finding a cruise for a family of four can be tricky because when you see cruise offers advertised online, they're almost always based on two people sharing. This means that it can be very tricky to compare cruise prices for families.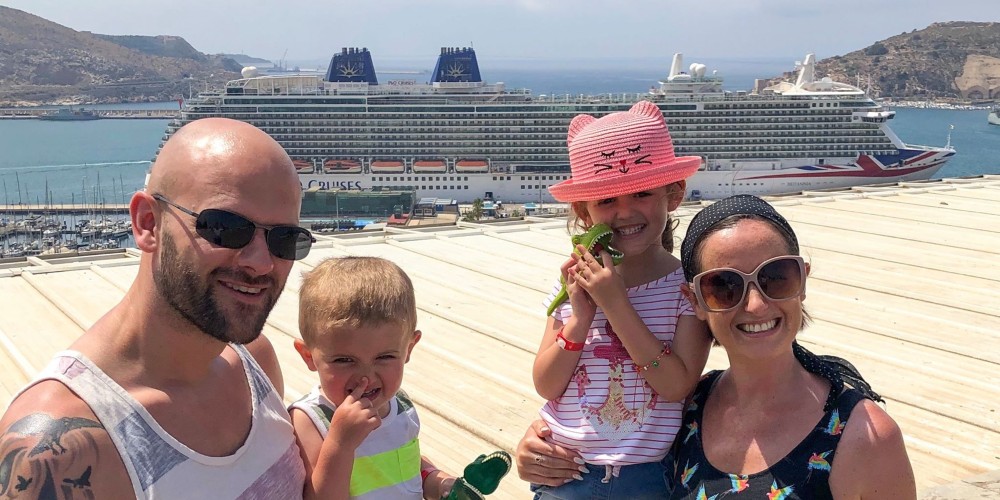 Why are Cruises Priced for Couples?
Before I became a cruise blogger, I spent five years working in marketing for a specialist cruise travel agent. Whilst we did sometimes show family prices for families of four, most often, the price displayed was based on two people sharing a cabin.
The reason for this is that travel agents' websites pull their prices from a feed and then apply their own programmatic price adjustments. The feed comes from the cruise line's database, via third-party software.
This software only has the capacity to show prices based on two people for the four main cabin types – inside, outside, balcony and suite.
Why do Some Cruises Show Family Prices but not Others?
For a travel agent to display a family price for a cruise, they have to price this manually, rather than using the live price feed. This task involves a member of staff going on to the cruise line's website, finding the price, and then updating the travel agent's website.
As cruise prices change most days, this is quite a labour-intensive task, so it's not done for most sailings.
How to Find Family Cruise Prices
The way to see accurate prices for a cruise for a family of four is to search for the cruise on the cruise line's own website, rather than a travel agent's website.
However, booking directly with the cruise line usually costs you more and I wouldn't recommend it in most cases. This is because travel agents are able to secure discounted rates.
Therefore, you should look for the price on the cruise line website and then call your travel agent and ask them to beat it. Any good travel agent will be able to get you a better deal than if you book directly with the cruise line.
NEW DEALS JUST RELEASED!
Don't miss these hot cruise offers…
Suggested read: How to book a cruise online (and is it a good idea?)
Things to Consider When Booking a Cruise for Family of 4
1. Child Prices Depend on the Age of the Child
For most cruises, the child price depends on the age of the child. When you see family prices advertised by travel agents, this is usually based on the price for eight-year-old children. If your kids are older or younger than this, the price may be lower or higher
2. Two Cabins May be Cheaper than One
Whilst you might think that having four people in one cabin is the cheapest way to cruise, this isn't always the case. If there's a special offer such as Buy One Get One Free, then it might work out cheaper to have two inter-connecting cabins.
You'll need to book one adult and one child in each cabin, but if you have a door between them you don't actually need to sleep in this configuration.
3. Free Child Places Don't Apply to Flights
When you see an offer for free or reduced child places on your cruise, it can seem like a great deal. But don't forget that kids aged two and over will pay the full fare for any flights that you need.
Unfortunately, the flights can sometimes cost more than the cruise, so be sure to factor this in when you book.
4. Family Cabins Sell Out Quickly
Not every cruise cabin has the extra beds to accommodate families. Since family cruising is becoming more popular, you'll find that some of the older cruise ships have a distinct lack of cabins that sleep four.
I once tried to book a cruise the day after it went on sale, almost two years in advance, only to find that all the family cabins had already sold out!
For families of five, you'll find that family cabins are even more rare.
Suggested read: The best cruises for a family of 5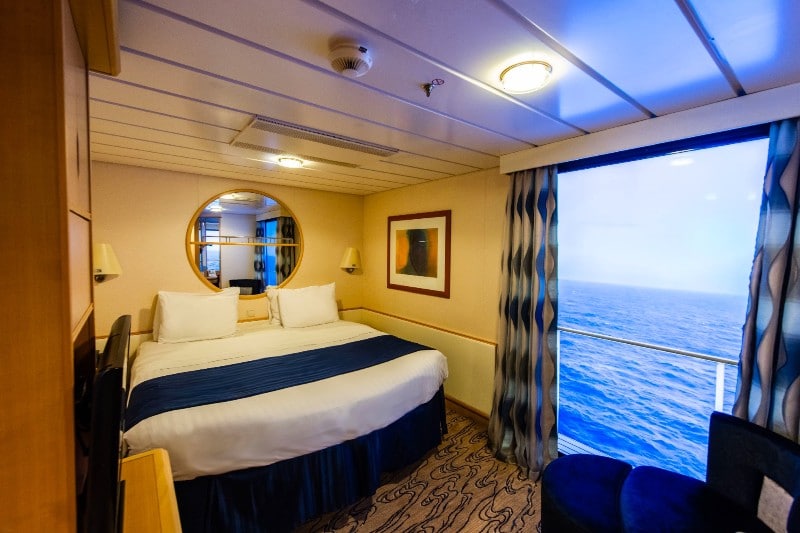 How to Choose a Family Cruise
If you're planning a family cruise, take a look at my guide on how to choose a cruise in 7 easy steps. It guides you through the process of finding the best cruise for your family, including any pitfalls to watch out for.
If you have any questions or would like any help, please follow me on Instagram where I'll be happy to chat over direct messages.
Related posts: