This is a sponsored post by Marella Cruises.
There are countless ways to explore the wonders of the Mediterranean – by plane, train or even automobile if you're feeling adventurous and can handle driving on that side of the road!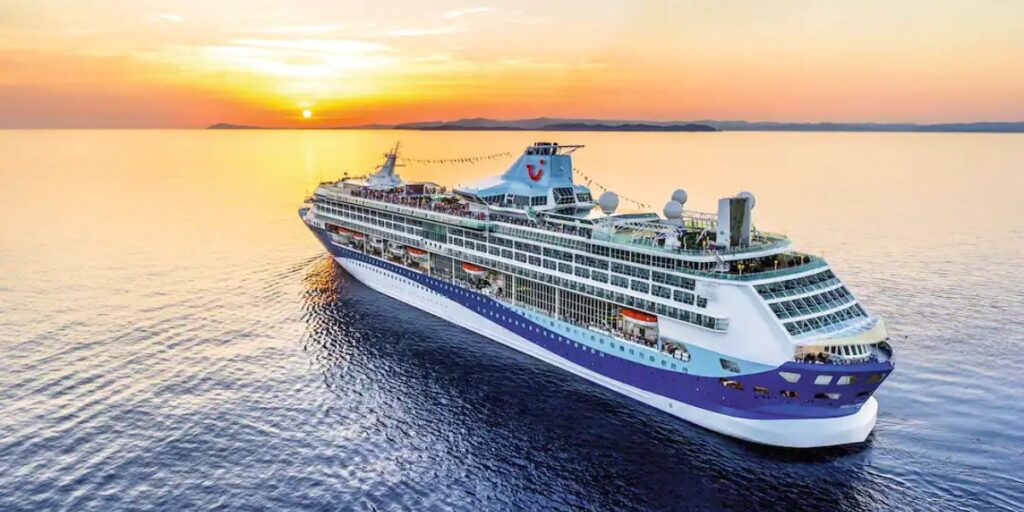 But, if you really want to see more than a couple of places, the best way to do it is on a cruise. Plus, you get to enjoy amazing onboard amenities and wake up to new, breathtaking destinations right outside your window. I mean, who wouldn't want that?
But hold your sea horses… The Mediterranean is a big place! So where exactly should you set sail? I've narrowed it down to five must-see regions that are best experienced from the deck of a cruise ship.
Here we go…
1. Greek Islands
The Greek Islands are a captivating blend of history, myth, and unparalleled beauty, and there's no better way to explore this mosaic of enchantments than by a cruise ship.
Yes, you could take the ferry between the islands, if you fancy spending a good chunk of your holiday packing, unpacking and sitting on uncomfortable plastic seats, that is!
A cruise is by far the most practical (and luxurious) way to see all the highlights of the Greek Islands in a week. And for this, you should look at Marella Cruises' Iconic Islands itinerary.
This cruise begins in the picturesque Corfu Town, dubbed the 'Emerald Isle' for its lush landscapes interspersed with golden beaches. From the iconic Bella Vista lookout point, you're treated to sweeping views of the azure sea and vibrant floral tapestry that makes Corfu a photographer's paradise.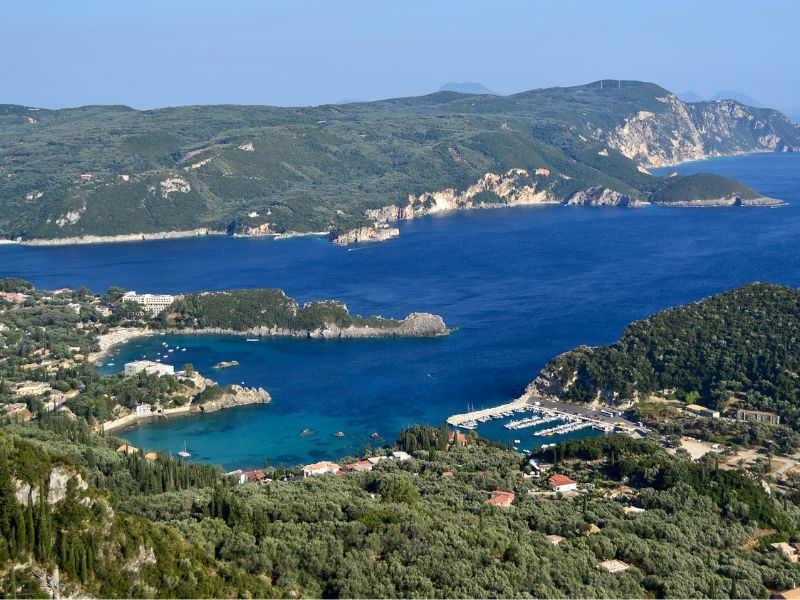 As you navigate through the cerulean waters, Santorini, with its sun-blushed cliffs adorned with sugar-cube houses and radiant blue church domes, beckons you next. The town of Oia, renowned for its magical sunsets, is a must-visit, painting the sky with hues of blush, lavender, and gold.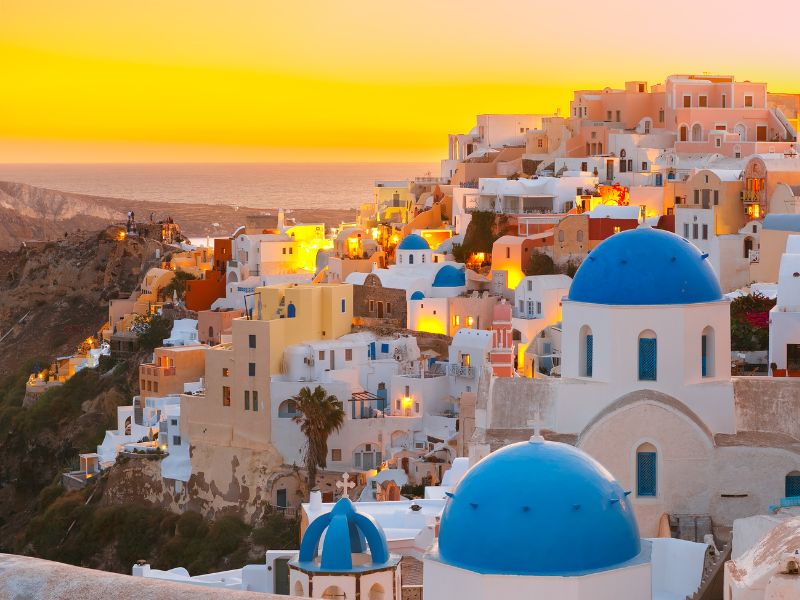 Your voyage continues to Rhodes, where history takes centre stage. Here, Gothic, Byzantine, Greek, and Middle Eastern architectures blend seamlessly, offering a visual feast for the traveller, especially in the scenic village of Lindos.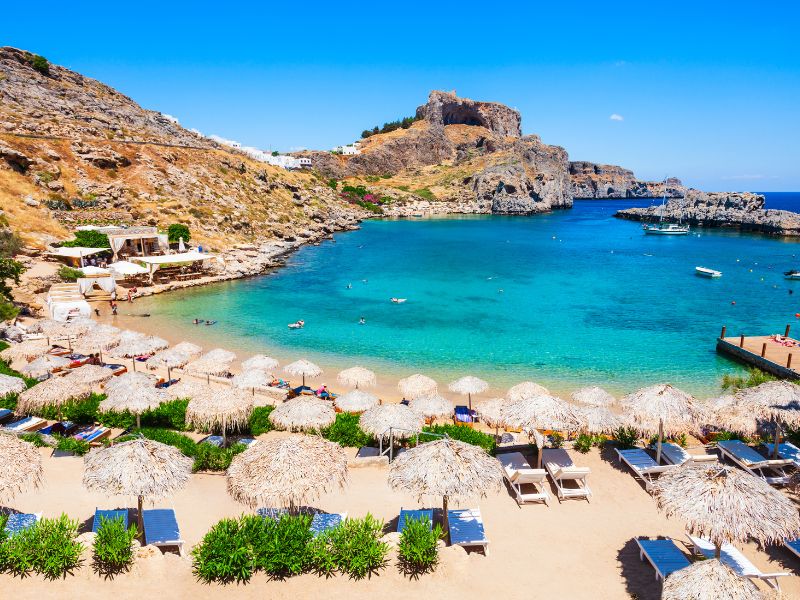 Mykonos, often referred to as the 'Jewel of the Aegean,' flaunts its beauty with whitewashed windmills and narrow labyrinthine streets. A coffee stop in Little Venice in Mykonos Town is highly recommended.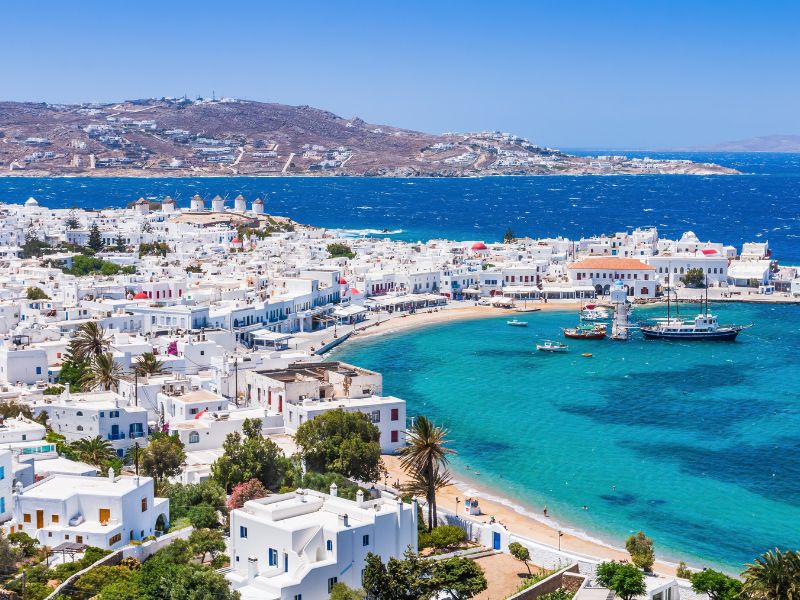 Your next stop, Chania in Crete, offers a mix of historical depth and serene harbour views.
Then the port of Katakolon serves as your gateway to Olympia. Walk amidst the ruins where ancient athletes once competed in honour of Zeus, soaking in the profound historic ambience.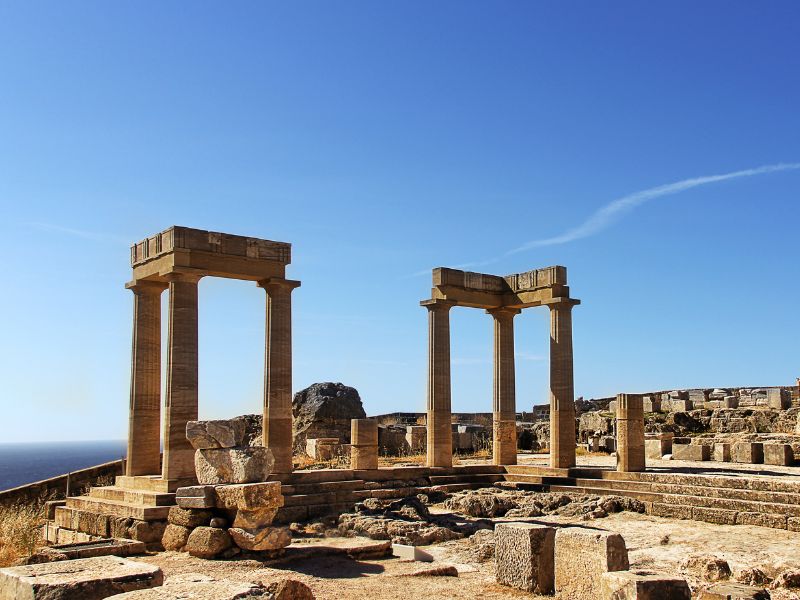 The journey culminates back in Corfu, tying the end to the beginning of this mesmerizing island odyssey.
2. The Adriatic Sea
The Adriatic is the body of water that separates Italy from the Balkans. This sea hosts more than 1,300 islands and countless coastal cities and historic sites that you'll want to visit on a cruise.
Marella Cruises Adriatic Affair cruise starts in the 'Pearl of the Adriatic,' – Dubrovnik, Croatia. This city, fortified by stone walls, boasts a rich maritime history and a stunning Old Town that's a UNESCO World Heritage site.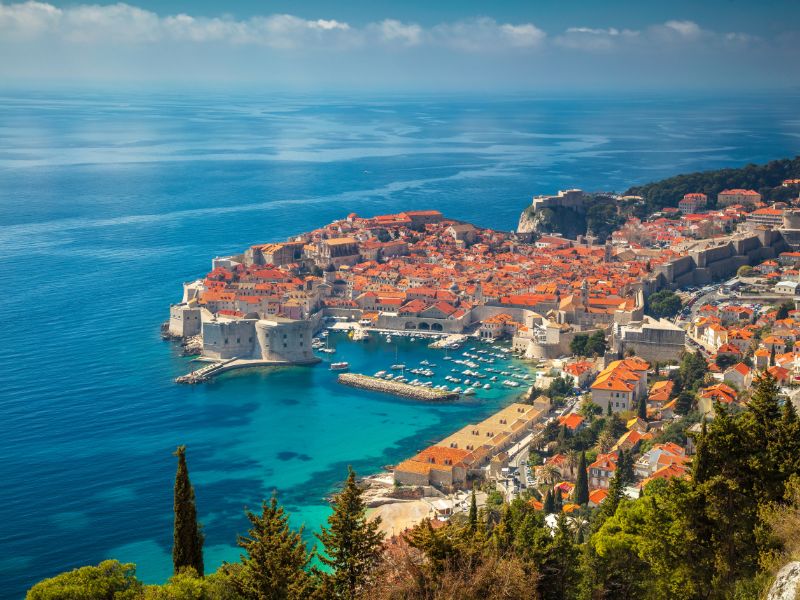 The next port of call on this exciting cruise onboard the adults-only Marella Explorer 2 is Kotor, Montenegro. This charming city offers a fascinating blend of tradition and natural beauty, with its medieval Old Town and striking mountain backdrop.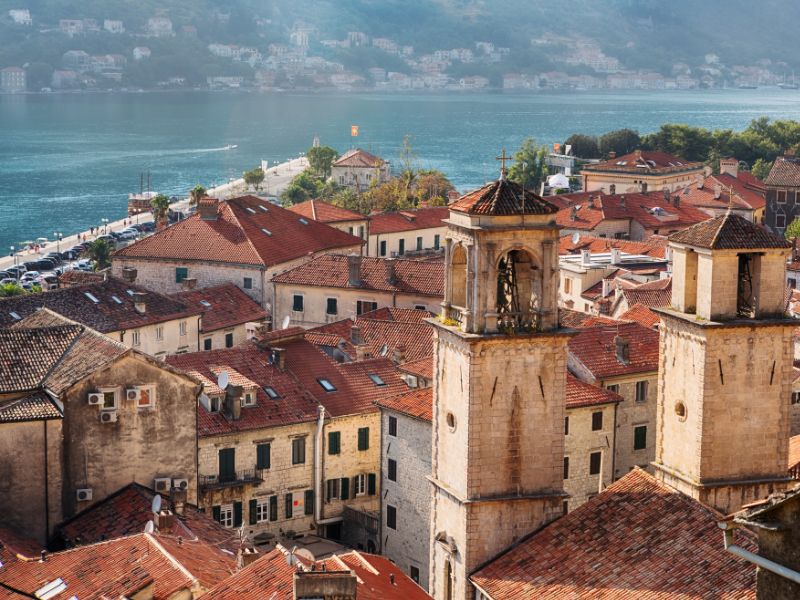 Next, you'll arrive in Ravenna, Italy – a gateway to the food-loving region of Bologna. Ravenna is particularly known for its astounding collection of early Christian mosaics and Byzantine architecture.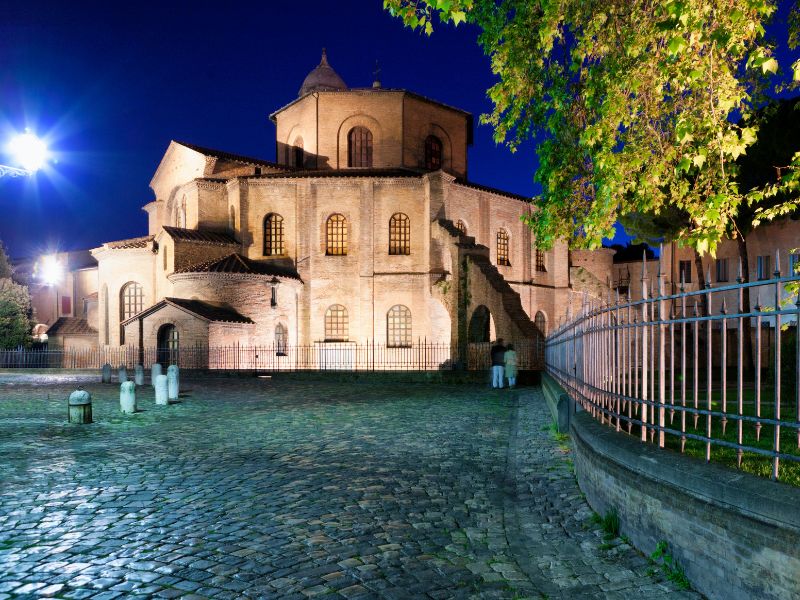 Next on your itinerary is Trieste, where you have the opportunity to take a quick jaunt to Venice. Here, the labyrinth of canals, historic sites like St. Mark's Basilica, and romantic gondola rides make for an unforgettable experience.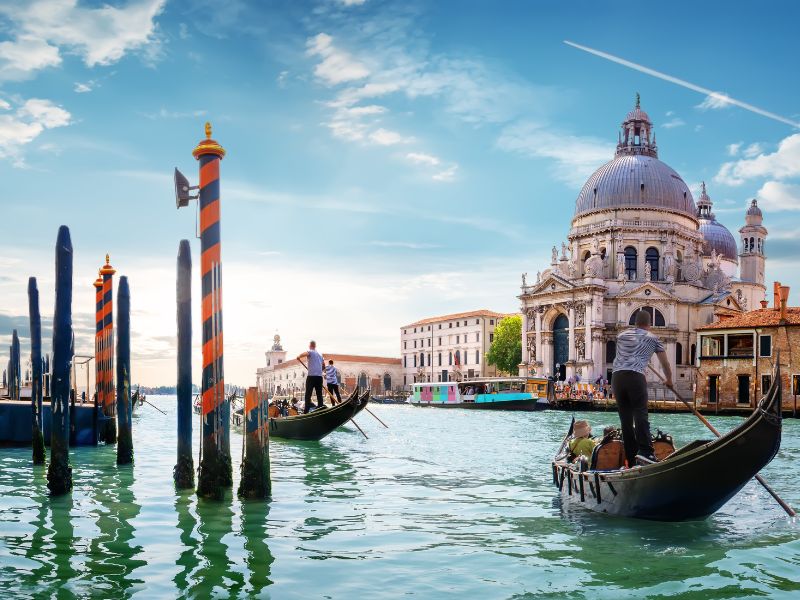 As the cruise moves northward, you reach Koper in Slovenia, a lesser-known Adriatic gem. Its Venetian-influenced architecture and compact, charming Old Town make it a delightful destination.
Finally, you circle back south to Split, Croatia. Famous for the Diocletian's Palace, an ancient palace built for the Roman Emperor Diocletian, Split offers a historical journey back in time.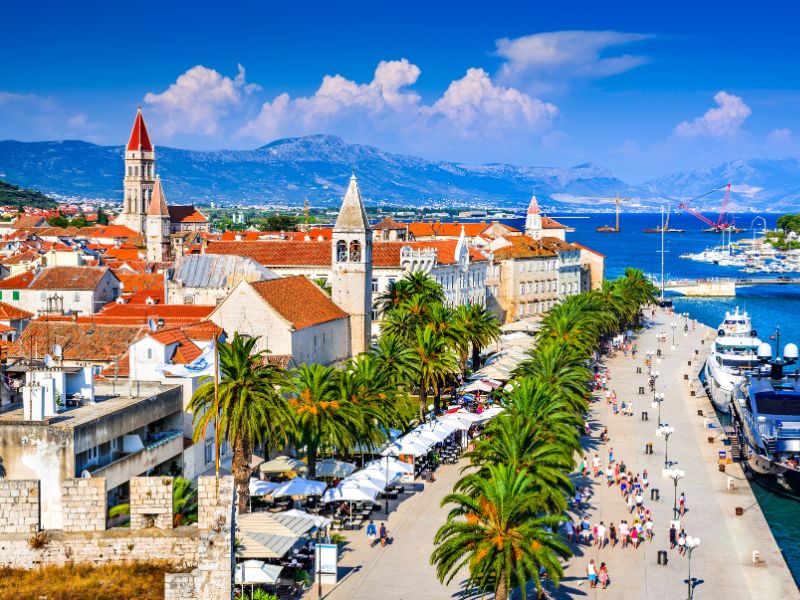 Your 8-day adventure concludes back in Dubrovnik, making it a round-trip voyage that takes you through diverse cultures, cuisines, and historical epochs. A cruise ship provides the convenience and luxury to appreciate each unique port, from the Montenegrin mountains to the Italian canals, all while carrying you effortlessly across the Adriatic's tranquil waters.
3. The Aegean Sea
The Aegean is the part of the Mediterranean where Europe meets Asia. Cruises in this region include an eclectic blend of Eastern Mediterranean destinations in Greece and Turkey.
Marella Cruises' Aegean Shores cruise starts and ends in Corfu where the panoramic views from Bella Vista lookout are just the beginning of the stunning landscapes you'll encounter.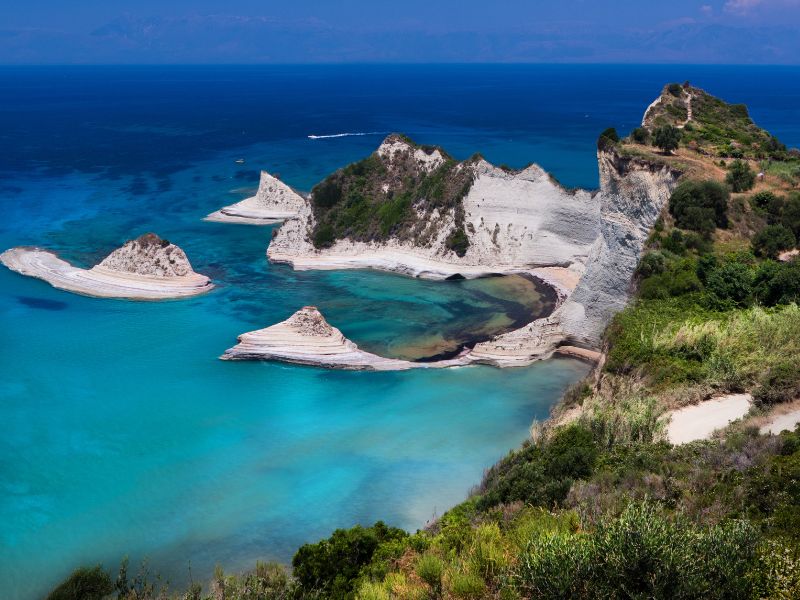 A day at sea allows you to indulge in the ship's amenities before you reach the dynamic city of Heraklion in Crete. Here, modern cafés and boutiques coexist with ancient ruins like the majestic Knossos Palace, the second most visited archaeological site in Greece after the Acropolis.
From Crete, you sail to Santorini, an island that's a living postcard. Its cliffside villages with iconic blue-domed churches are not only picturesque but also rich in history and culture.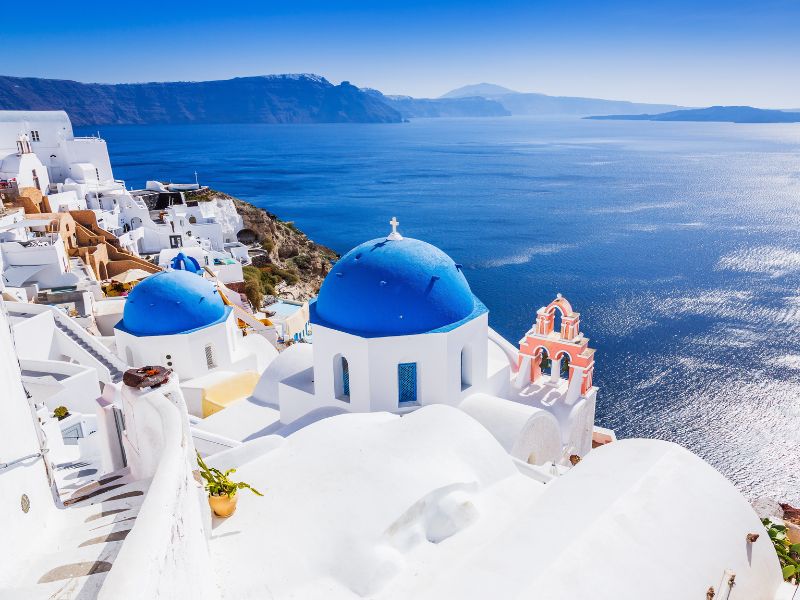 Then, you'll venture into Kusadasi, Turkey, where the ancient city of Ephesus awaits. This remarkably well-preserved archaeological site offers a glimpse into the grandeur of Roman-era Turkey and stands as a highlight of ancient Mediterranean history.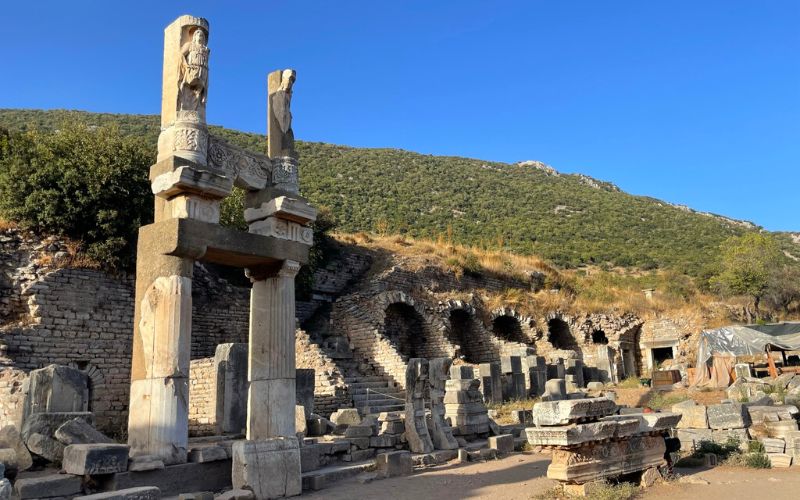 The next port is Piraeus, which serves as your gateway to Athens. A city where history is palpable in every corner, Athens offers a myriad of iconic sites like the Acropolis and Parthenon, as well as modern-day charm in its bustling Plaka district.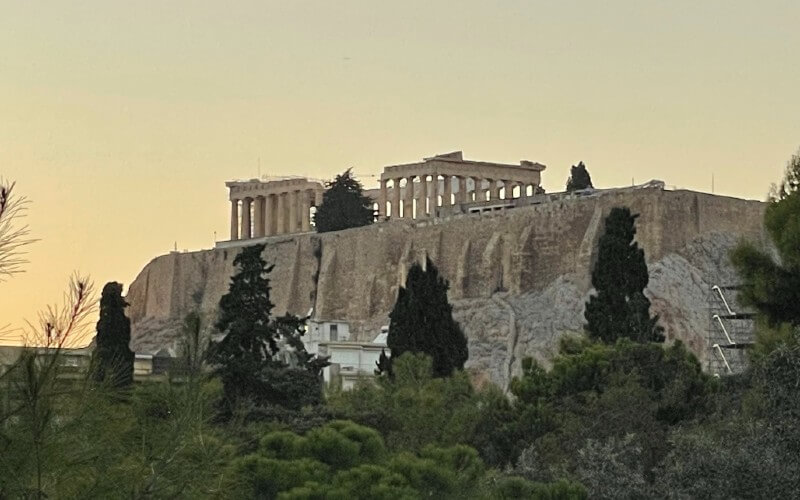 From Greece's capital, the cruise heads to Argostoli in Kefalonia, an island that serves as the perfect backdrop for Hollywood epics and your own dream vacation alike. Picture-perfect beaches and verdant hills provide ample photo opportunities.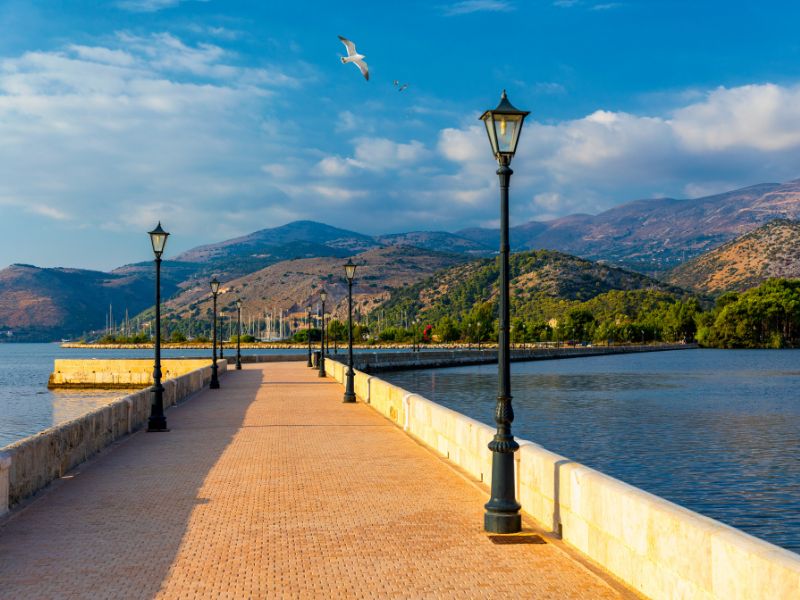 The cruise loops back to Corfu, completing a round-trip voyage that encompasses everything from Turkish ruins to Greek mythology, all while sailing through the shimmering waters of the Eastern Mediterranean.
With each port offering a unique set of attractions and experiences, a Marella cruise ship is the ideal way to see it all without the hassle of constant repacking and travel fatigue. It's a voyage that combines history, beauty, and culture into one seamless and unforgettable experience.
4. Spain
Spain is a pretty big country, about twice the size of the United Kingdom. So a Spanish cruise is the ideal way to see more, in less time.
Embarking on a Spanish cruise with Marella Cruises invites travellers to experience the multifaceted magic of the Iberian Peninsula while enjoying the ultimate comfort and convenience.
Marella's Magic of Spain cruise begins in the chic city of Palma, Majorca, where leafy boulevards and stylish tapas bars set the mood. Admire the awe-inspiring Gothic cathedral and soak in the cosmopolitan atmosphere before setting sail.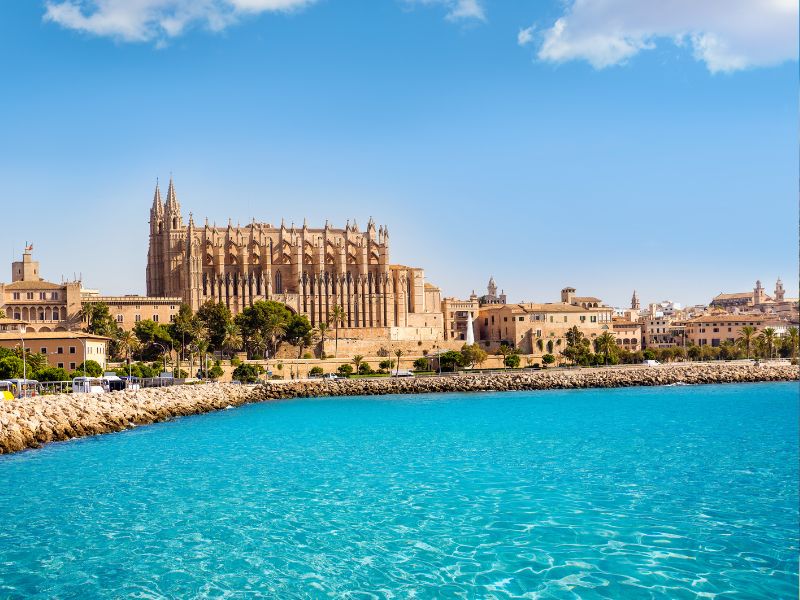 A leisurely day at sea offers time to luxuriate in your cruise's amenities before arriving at Gibraltar. Yes, I know this isn't Spain, but it's a unique place to visit with its unusual mix of British and Spanish culture.
Known as The Rock, Gibraltar blends military history and scenic beauty. Don't miss afternoon tea, a quintessentially British experience, before departing for the next port of call.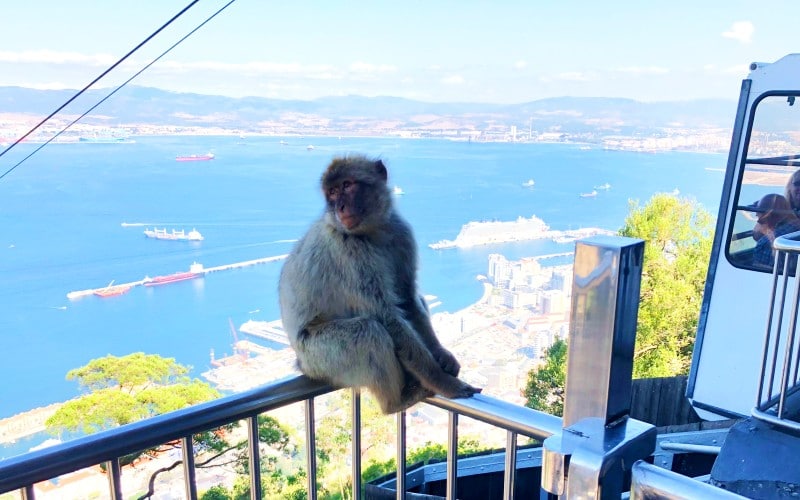 Next up is Cadiz. One of my favourite Spanish ports, this interesting town is sure to enchant you with its Moorish architecture and vibrant culture. It's also not that far from Seville, so you could head there on an excursion if you wish.
Marella Voyager will then dock in Malaga on the Costa del Sol, an ideal jumping-off point for an excursion to Granada and the mesmerizing Alhambra Palace.
As you cruise further along the coast, Cartagena beckons. Once a significant naval base, the city's rich maritime history is manifested in its harbours and fortresses.
Valencia, your last port of call before returning to Palma, is a study in contrasts—historic palaces and modernist marvels stand in striking juxtaposition. Visit the futuristic City of Arts and Sciences or venture into Albufera National Park to connect with nature.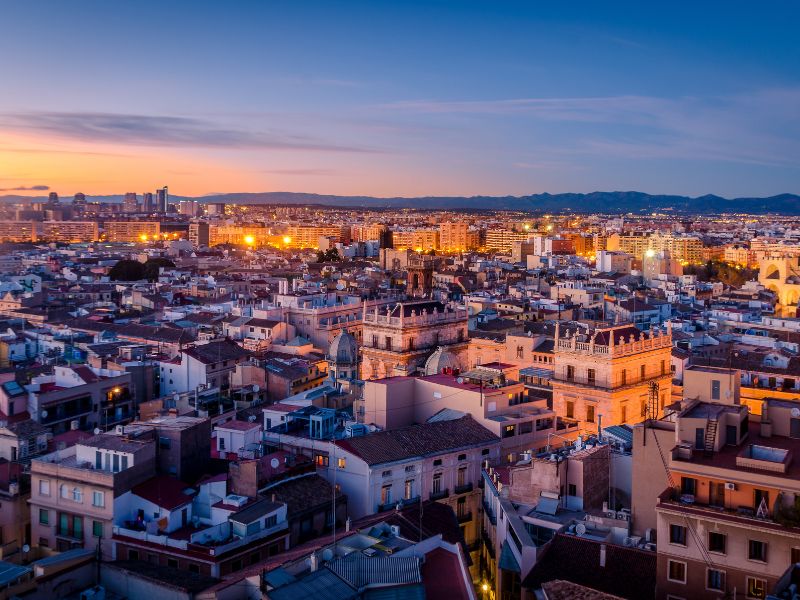 Finally, you'll cruise back to Palma, offering another opportunity to explore its tucked-away tapas bars and shopping districts.
This eight-day journey reveals the magic of Spain in all its diversity – from Gibraltar's British charm to Valencia's futuristic allure. A Marella cruise ship provides the perfect platform to delve into each locale, providing a seamless, hassle-free exploration that's as enriching as it is relaxing.
Why Marella Cruises?
If you haven't yet had the Marella experience, you're overlooking something extraordinary. Marella sets the bar high with unparalleled guest services and top-tier amenities, ensuring a cruising experience that exudes sophistication and luxury.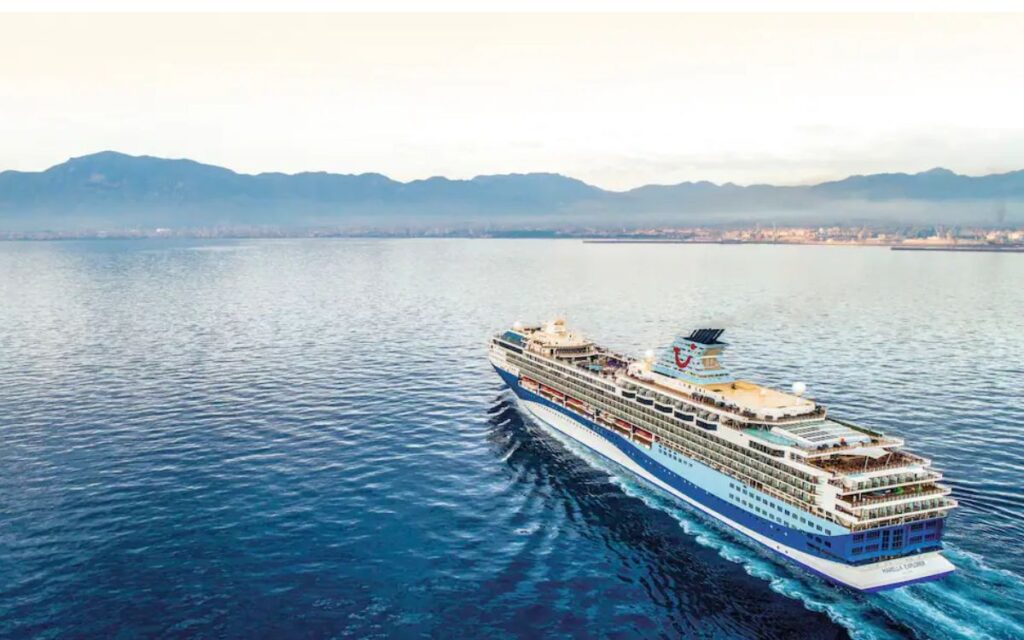 Think of Marella's ships as all-inclusive havens at sea, brimming with a plethora of activities and a vibrant entertainment scene. Not to mention, the crew's exceptional service adds a personalised touch to your journey.
Catering to a diverse demographic, Marella cruises are versatile in appeal. Whether you're setting sail with your significant other, embarking on a family voyage, or savouring the independence of solo travel, Marella offers an atmosphere that's just right for you.
What's Included?
Included in Marella Cruises' pricing is a comprehensive package that covers flights and transfers, lodging, all your meals, a variety of both alcoholic and non-alcoholic beverages, an array of entertainment and activities, children's clubs, and even gratuities and service fees.
Read more: What's Included In A Marella Cruise?
Save An Extra £300
Use code CRUISE300 to save £300 per booking on Marella Cruises
(Valid until 2nd October 2023 on Nov 2023 – Dec 2024 sailings*. T&Cs apply)
Related Topics