Ever fancied booking yourself onto one of the cruises from New Orleans? Whether you live close to the port already or you want to explore the vibrant city that is a true melting pot of cultures before you set sail, you have plenty of choices when it comes to cruise lines.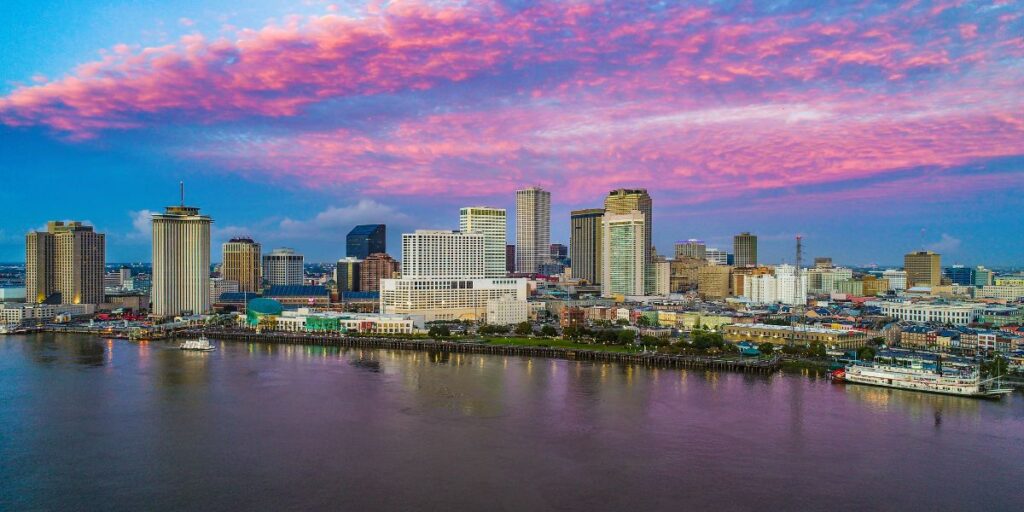 New Orleans might not be a big cruise port like those in Texas or Florida, but you still have some of the biggest ocean cruise lines homeporting there. There are some fascinating river cruise options as well.
Here's a look at the cruises out of New Orleans that you can book for 2024 and beyond.
Ocean Cruises From New Orleans
The New Orleans cruise port might not be the busiest embarkation option for ocean cruises, but it still hosts some of the biggest cruise lines in the world and a decent choice of ships to suit all tastes.
1. Carnival
Carnival is the ocean cruise line with the biggest presence in New Orleans – there are at least two ships stationed here throughout the year, so there are always Carnival cruises from New Orleans available.
One of those is Carnival Glory, which offers 7-night cruises with a selection of itineraries available. Take your pick from a cruise to Montego Bay, Grand Cayman and Cozumel; a cruise to Roatan, Belize City and Cozumel; or a sailing to Key West, Freeport and Nassau in the Bahamas.
Another option is Carnival Valor, a sister ship to Carnival Glory. She instead offers 4-night and 5-night cruises if you'd prefer a shorter sailing. 4-night cruises sail to Cozumel, with Progreso added on for 5-night sailings.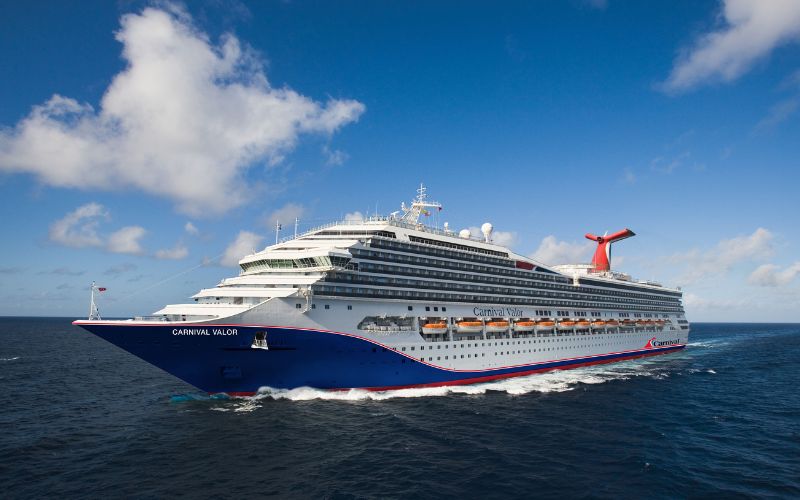 Finally there's Carnival Liberty, which is offering 6-night and 7-night cruises from the port, including many that call at Celebration Key, the cruise line's new private resort.
All three ships are part of the Conquest Class and are almost identical, so your choice between them comes down to itinerary and cruise length only.
Carnival's ships depart from the Erato Street Terminal in New Orleans.
2. Norwegian Cruise Line
Norwegian Breakaway is one of the newest ocean cruise ships offering cruises out of New Orleans, and Norwegian Cruise Line is definitely a line that offers a similar atmosphere to the party vibe of the city. 
This ship sails out of New Orleans for the winter season from November to April, offering 7-night cruises that explore Costa Maya, Cozumel, Roatan and Belize City. The itinerary remains unchanged through the season, so if you decide NCL is the cruise line for you then it's just down to which date fits you best.
Norwegian Breakaway departs from the Julia Street Terminal in New Orleans. I cruised on this ship in 2014 and it was one of my favourites – the water slides are amazing!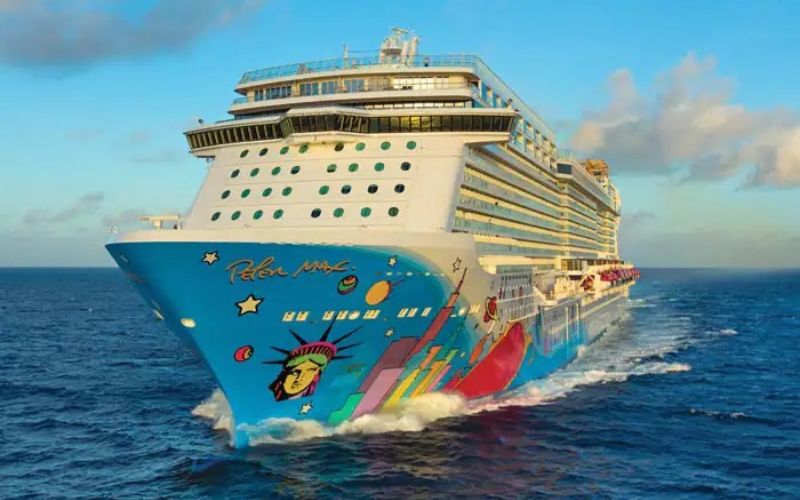 Her sister ship, Norwegian Getaway, will offer cruises from New Orleans in 2025. The experience onboard is essentially identical.
3. Disney Cruise Line
Disney Cruise Line offers a mix of different cruise itineraries from New Orleans, but only for a limited time of the year. The ships change – Disney Wonder has previously offered cruises leaving from New Orleans, but since the 2023 season it has been Disney Magic.
Cruises are only available between February and April, but there are four different itinerary options to choose from.
4-night cruise to Cozumel
5-night cruise to Cozumel and Progreso
5-night cruise to Costa Maya and Cozumel
6-night cruise to Cozumel and George Town
It's a limited time of the year, but if you live in the New Orleans area, then you can enjoy a taste of that magical experience that Disney provides.
Disney Magic departs from the Erato Street Terminal in New Orleans. Despite being one of the older Disney cruise ships, Disney Magic has a real charm and I absolutely loved my Disney Magic cruise.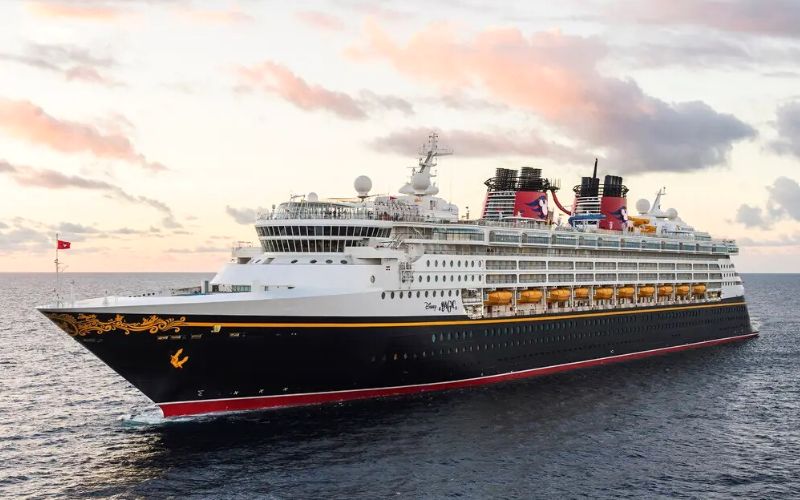 4. Royal Caribbean
Royal Caribbean is the last of the cruise lines out of New Orleans for ocean sailings, and again it is only offering sailings from the port during a limited time window – specifically from November to January.
Royal Caribbean New Orleans cruises are on Brilliance of the Seas, which is one of the older ships in the Royal Caribbean fleet. She doesn't have as many exciting features as some of the latest vessels, but she still has a lot of fun activities available for families to enjoy.
Various 4-night, 5-night, 7-night and 9-night cruises are available, taking in destinations around Mexico, Honduras and the Caribbean.
Brilliance of the Seas sails from the Julia Street Terminal.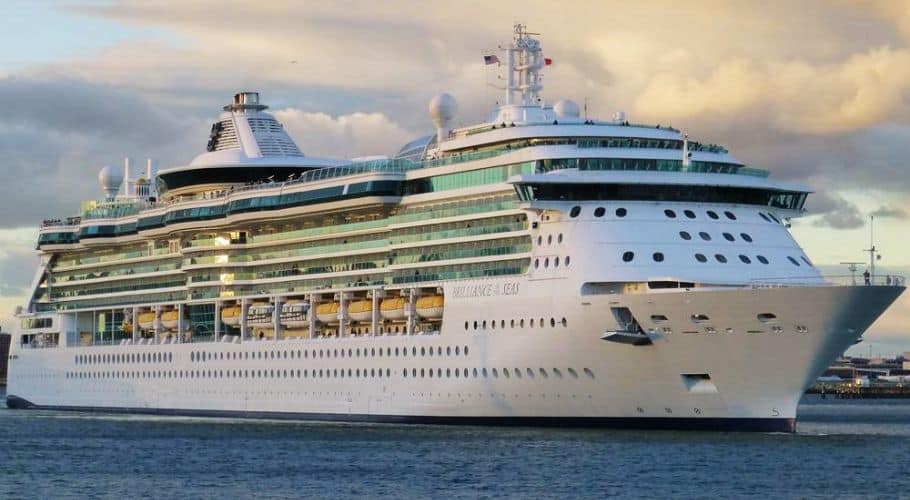 Mississippi River Cruises From New Orleans
Cruising from New Orleans isn't just about ocean cruising. In fact, some of the best cruises out of New Orleans are river cruises – the city is maybe better known for its Mississippi journeys. Here's a look at the options available if you'd like to try a New Orleans river cruise.
1. American Cruise Lines
There are a wealth of exciting options available if you want to try an American Cruise Lines sailing, with river cruises available year-round.
You'll be able to board one of the modern boats that the cruise line offers, including American Melody, American Splendor and American Jazz.
Sailings range from short 4-night breaks that focus more on the area immediately around New Orleans, to epic 21-night cruises all along the Mississippi where you'll visit New Orleans, Memphis, Winona and more en route to St Paul.
All American Cruise Lines sailings depart from the Thalia Street Wharf. Be aware though, American Cruise Lines cruises are pretty pricey. But, you do get a lot included.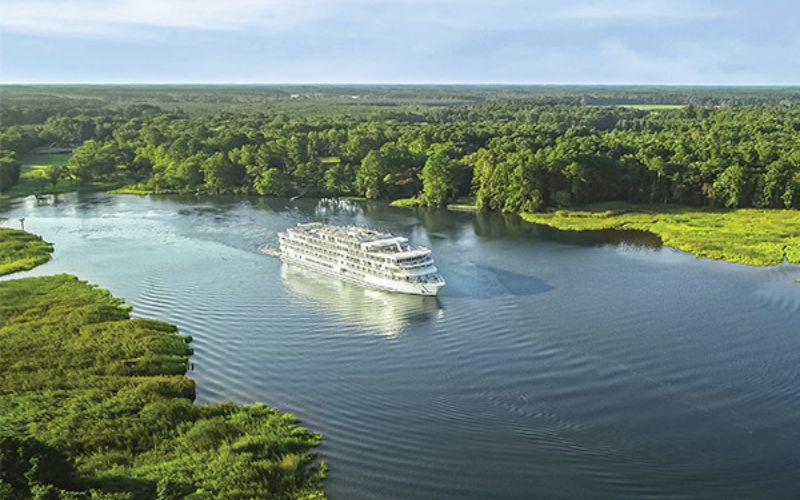 2. American Queen Voyages
Another classic option for Mississippi cruises is American Queen Voyages. For the classic riverboat cruise / New Orleans experience, American Queen Voyages are exceptional – they have amazing paddle boats that offer a really comfortable, modern experience.
There are three ships available for cruises on the Lower Mississippi from New Orleans – the American Duchess and the American Queen, which both offer 9-night sailings, and the American Countess, which is better for shorter 7-night sailings.
Cruises are available year-round, and all American Queen Voyages sailings depart from the Poydras Street Wharf.
3. Viking River Cruises
Viking River Cruises is famous as one of the world's biggest river cruise lines, but they have mainly stuck to Europe and Asia. However, since 2022, the cruise line has been offering cruises on the Mississippi, offering 7-night cruises from New Orleans to Memphis year-round. Itineraries continue to be available for 2024 and beyond.
What makes Viking special is the option for some fantastic pre- and post-cruise stays. If you aren't local to New Orleans, booking a river cruise that includes a couple of nights in the city before you sail, with tailored excursions, will really bring your whole itinerary to life.
Viking's cruises depart from the Poydras Street Wharf.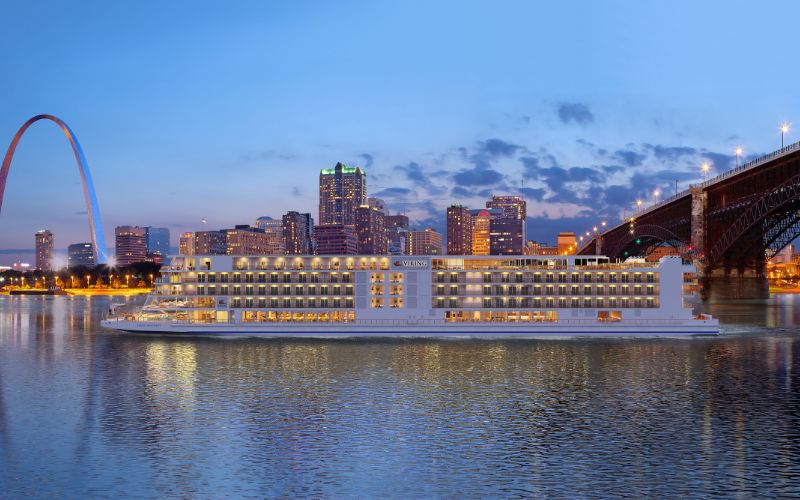 NEW DEALS JUST RELEASED!
Don't miss the latest river cruise offers…
The Bottom Line
Whether you're looking for an ocean cruise around the Caribbean and Central America, or you want to discover the thriving culture and amazing history of the Lower Mississippi on a river cruise, there are plenty of cruises leaving from New Orleans for you to take your pick from.
Sure, there may not be as much choice as you would find at Florida's ports, or if you were sailing from the UK or one of the major Mediterranean cruise ports, but you get to pick from some of ocean cruises' biggest names, as well as arguably the biggest river cruise line, and some wonderful specialists in American sailings. You won't be missing out.
Related Posts: