Whenever you're trying to find the 'best' in something, it means you automatically have to rank something as the worst at the same time. And it's the same with cruise lines.
Remember though that 'worst' doesn't mean bad You can have five amazing things, but one of them has to be the worst of those amazing, and that's often the case with cruise lines.
And sometimes there are things which aren't that great, but in the context of the price of the cruise, or personal preference, it's not that bad.
For this article, I've taken a look through the latest Which? Ranking report to see which cruise lines have scored worst for different aspects of life on board. Which? is probably the biggest consumer magazine in the UK, and so is a reliable source when it comes to garnering opinion.
And where there's a tie, I've then looked through a lot of reviews and forums online, to see what people are saying to make a call on the worst of the cruise lines.
Let's take a look…
The Worst Cruise Lines By Reviews
Worst for Customer Service: MSC Cruises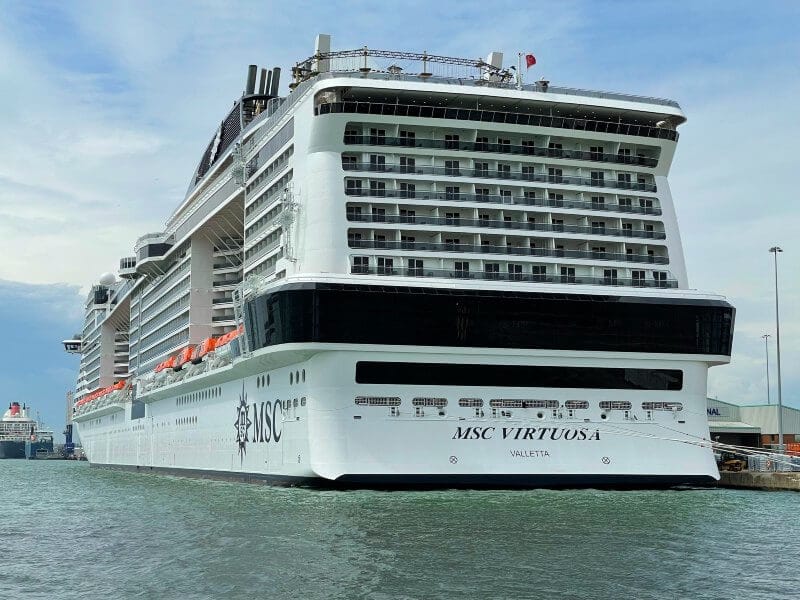 MSC Cruises was rated the worst for customer service, with two stars out of five from Which. Looking online at the reviews, it seems to be a mix of people complaining about the service when trying to book or amend their cruise, or at the port, with some complaints about communication on the ship.
The pre-cruise service reviews talk about people giving the wrong information, but a lot of that is during the COVID pandemic around vaccination requirements. Meanwhile, the port complaints tend to be around long wait times, or poor communication and signage – which isn't always the fault of the cruise line but could be the port authority.
On board, people have mentioned excursions being cancelled at short notice, or crew not taking enough action to stop people smoking in their cabins.
I've cruised with MSC Cruises three times and in my own experience, the service hasn't been great. There's no doubt that the crew members work very hard, but sometimes there just aren't enough of them to prevent huge queues from forming at the bars, or for dinner to be served within a reasonable time.
There's no point in having a drink package if it takes over 30 minutes for each drink to be served to you. And when guests are allowed to leave towels down on unattended sunloungers all day, you might have to remove them yourself if you ever want to be able to sit down outdoors.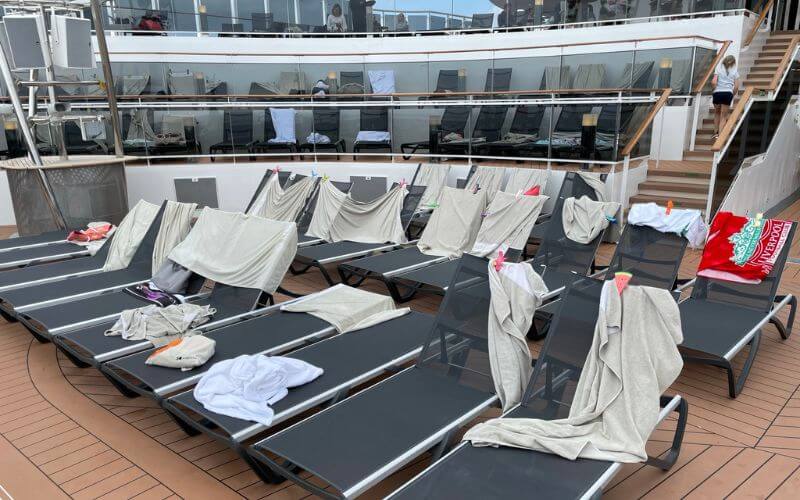 While most cruise ship crew have English as a second language, I've found that communication can sometimes be particularly difficult on an MSC Cruise, although mask policies won't have helped this at all.
As with every category, there are still plenty of people giving the cruise line excellent reviews, including their service, but it's worth being aware of some of these potential issues before you sail.
Worst for Space: MSC Cruises
MSC again scores low here, and while there are a few cruise lines that join it on two stars in the Which? review, with Royal Caribbean and Norwegian Cruise Line also scoring low in this area – it's not a new complaint for MSC.
They're one of the cruise lines with the lowest fares, but the way MSC keeps cruises so cheap is by having more guests on their ships with less space.
Of the newest ships to enter service, MSC Cruises' ships tend to have the least amount of cubic feet per passenger. This doesn't just refer to cabins but it's across the entire ship – so expect longer queues at buffets, and more of a battle for sun loungers by the pool.
In my experience, this problem is made worse by the poor use of space. On the two occasions that I've cruised on MSC Virtuosa, I've seen that some large venues are only used for one or two hours per day. While they're closed, more people are crammed into the venues that are open.
And because a large proportion of the ship is dedicated only to guests staying in the exclusive MSC Yacht Club, everyone paying the standard fare will feel the squeeze even more.
If you're someone who prefers a quieter cruise, you could still very much enjoy an MSC sailing if you choose one of the less popular dates. But travel during peak season and you should expect to feel a little more crowded than you would with some other cruise lines, and you might have a challenge on your hands to get a good spot by the pool for those sea days.
Worst for Facilities: Hurtigruten
There are a number of cruises that scored two stars for onboard facilities, but two seem to crop up as those for being the most limited – Fred. Olsen Cruise Lines and Hurtigruten. It was a tough call on which to put as the worst, but based on reviews I've gone with Hurtigruten.
There is good reason for that though – Hurtigruten ships are not designed for a traditional cruising experience. They are all about the destination. So while the on-board facilities are limited, that's by design. The people who are actually complaining about Hurtigruten's facilities are often those who haven't understood the type of cruise they're booking.
Fred Olsen does at least have some gaming tables on their ships, and they offer theatre shows – both of which are missing on Hurtigruten. While Fred Olsen is definitely aimed at a more sedate cruising experience, and the quality of the entertainment may be a little tired, there is still at least a small variety of things to do.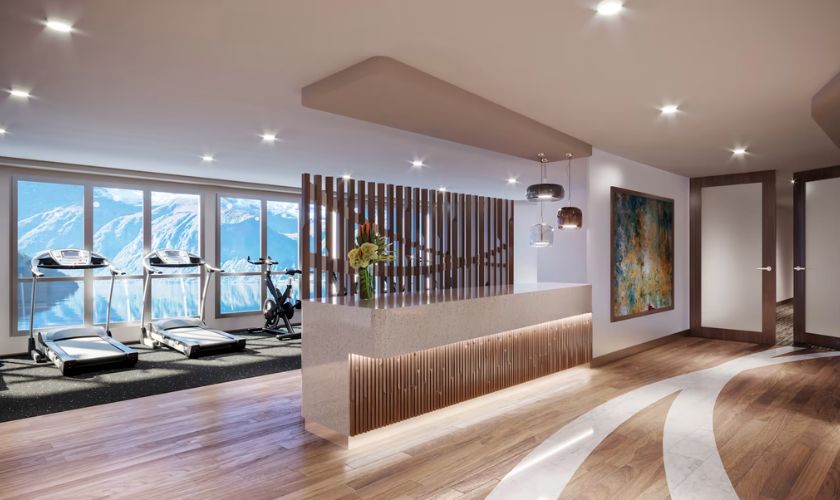 Every Hurtigruten ship does have basic facilities that guests need including restaurants, bars and a laundry room, while most have a gym, but that's often it for the on-board experience.
There aren't any swimming pools on Hurtigruten cruise ships and things to do in the evening are a little limited. There are no family facilities either, so this cruise line is best for adults who like to spend time exploring ashore.
Worst for Cabins: Hurtigruten
There are a number of cruise lines that received 3 stars out of 5 for cabins on the Which? guide but if I'm honest, I'm surprised Hurtigruten scored even that highly.
Again, you have to take the context of these ships being smaller than other cruise lines', because they are destination ships designed to get into ports that most larger ships can't.
However one of the biggest sacrifices made is in cabin size. Not on all of the ships – some of the latest ships have cabins that are on par with other cruise lines. But there are a lot of older ships in the fleet as well and they can't be disregarded.
The average size of an inside cabin on some of the other cruise lines with low scores tends to be between 120 and 150 square feet. Meanwhile, some of the inside cabins on older Hurtigruten ships start as small as 53 square feet, while the biggest inside cabins on these same older ships are just 110 square feet.
Plus they aren't exactly super-modern either. The decor can be a bit dated, the space to get dressed is very limited, and you may not have anywhere to sit down – just a bed, which could even be a raised/bunk bed recessed into a sloping wall.
It's important to note that larger rooms are available and the newer ships have lovely, modern decor. But if this is important to you, it's definitely something to bear in mind with the older ships in the Hurtigruten fleet.
Again, Hurtigruten cruises are very much destination focussed, so you shouldn't expect to spend too much time in your room. But often, the ships are described as "uncomfortable ferries" rather than relaxing cruise ships.
Worst for Food & Drink: MSC Cruises
MSC Cruises scores lowest on the Which? survey for food and drink, despite this idea that they must offer some excellent food being an Italian cruise line. It's a stereotype though, and if you look at the reviews online you'll see that food tends to be a recurring theme when people haven't enjoyed their cruise.
Common complaints include a limited menu that is a little bit basic, not offering the sort of fine dining options that you might get on other cruise lines. In particular, the buffets tend to come under fire a little bit, due to not having too much variety or the quality of the food not being the best.
One of the biggest concerns often lies around speciality diets – they struggle to offer a good gluten-free range, and some waiting staff need the vegan diet to be explained to them. If you're a vegan and are planning to cruise with MSC, I definitely recommend that you read my MSC Cruises Vegan Guide first.
Funnily enough, despite the stereotype of Italian cruising meaning good food being wide of the mark, the pizza served on board gets almost universal praise. Being vegan, I requested a slice of pizza with no cheese and instead of a slice, I was delivered a huge 16-slice pizza! While I wasn't a fan of the food waste, the three slices that I did manage to eat were delicious.
The food isn't exactly bad – it just doesn't necessarily stack up too well against what other cruise lines offer. The portions can be pretty small, so you should be sure to order sides to go with your main course in the main dining room.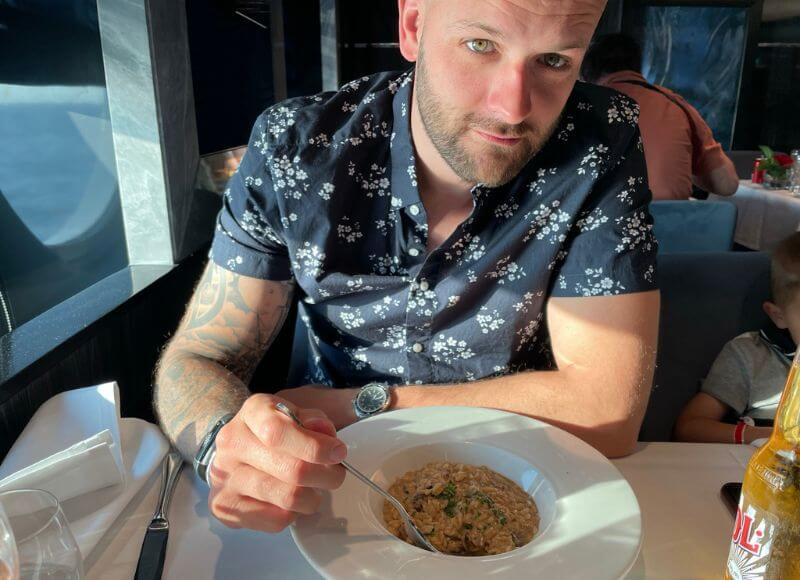 And there are plenty of speciality dining restaurants if you want a specific meal – they do incur an extra charge, but they're usually worth it. I've not seen any reviews saying that anyone didn't enjoy a meal they had paid for in these venues.
As for the drinks, I think they're pretty good. If you ever manage to get served, that is!
The Worst Cruise Line
MSC Cruises is often voted as one of the worst cruise lines, with some people unhappy with the standard of service, the quality of the food and drink, and the cramped feel to some of the larger modern ships. However many people still love their time on the line's ships.
And that's key here – everything is down to personal preference. If you're someone who doesn't mind waiting a little longer at the buffet, and you enjoy simple food, then you might have a blast on an MSC cruise. It all comes down to what you prioritise on your holiday.
And a lot of the people who leave bad reviews are experienced cruisers. They aren't saying it's a bad holiday – just that this is how they perceive MSC in comparison to other cruise lines. Again, "worst" doesn't mean "bad".
Hurtigruten is another cruise line that gets bad reviews, but they are clear and upfront about the service they offer, and how their focus is always on the destination, not the journey.
Plus, the most important thing to remember is that you get what you pay for, and MSC cruises are often some of the cheapest available, especially for families. It's often possible to book MSC cruises for under $50 or £40 per person, per night. Where else can you get so much for such a low price?
When you consider what's included, it's understandable that MSC's standards in some areas may be a little below the more expensive cruise lines.
When it comes to cruising, you really do get what you pay for. You can read more about why MSC Cruises are so cheap here.
And if you're interested to know which are the worst cruise ships of all, I have a list of those for you here: The Worst Cruise Ships (According to Real Reviews)
Related Posts: