NCL is a cruise line that's great for families and younger travellers looking to enjoy a cruise packed with variety, good food and great destinations.
Key to that is their fleet, which includes a mix of smaller ships well-suited to a more relaxing break, and some of the more modern ships that are loaded with exciting attractions.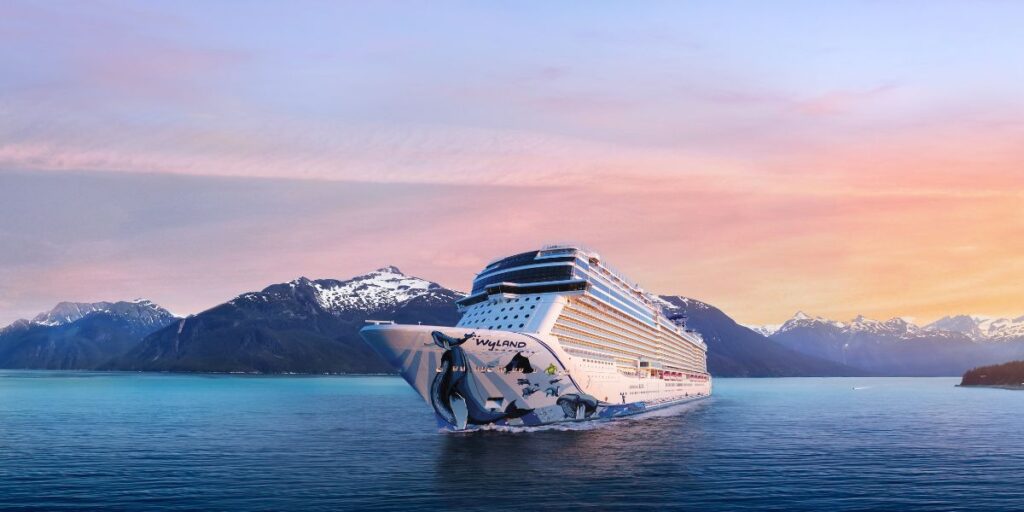 But which is the favourite of cruise travellers – which of the ships do they see as the best? Is it one of the classic smaller NCL ships, or one of the much larger ships launching in more recent years?
To find out, I've ranked all of the NCL ships from best to worst, based on customer review data. So sit back and enjoy reading about the NCL cruise ships that people love and what makes them so special.
How I Gathered the Data
Before we get into the full list, let me take a second to explain how I've ranked the ships in order.
This isn't a list based just on my opinion. For starters, I've not been on every NCL ship, so that wouldn't be a fair ranking. I've been on some – including the inaugural sailing for Norwegian Encore and the oldest ship Norwegian Spirit – but not enough that I can have a genuine opinion of my own on each ship.
Even if I had – my opinion is exactly that, a single opinion. I'm not the same as you and so our views of the ships would be different. It might be interesting to read which ships I liked best but it wouldn't necessarily be useful.
So, instead, I've looked at three of the biggest websites that collate cruise ship reviews – Cruiseline.com, Cruise Critic, and TripAdvisor. I've chosen these three because they're independent, and because they have a lot of reviews. Scores aren't going to be skewed by a couple of unusual experiences.
I've then looked at the average score for each ship on those three sites to rank the ships in order. Where there was a tie in the averages, I've looked at any other factors that help settle the score.
Remember that this is the "best" to the "worst". There are no bad NCL ships. Even the lowest-ranking ship averaged 3.14 out of 5, which is a pretty good score – it means there were more 4* and 5* reviews than there were 1* or 2*.
And one last point – a lot of the reviews I've read mention bad things across the entire cruise line, rather than the ship. In particular, the pre-cruise customer service gets a bit of a hammering, but people generally love the experience on the ship. It's worth knowing, so you can consider booking through a travel agent instead of direct.
I first made this list in 2022 but this has now been updated with customer reviews from 2023 – and I've let you know which ships have improved and which have dropped in the rankings, too!
With all that context, let's jump in and see all the Norwegian cruise ships ranked.
What Is the Best Norwegian Cruise Ship?
According to reviews, the best NCL cruise ship is Norwegian Jewel, one of the Jewel-class ships in the fleet. She is popular more as a ship for couples than for families, and despite her age she is always well-reviewed.
The Best NCL Ships By Reviews
1. Norwegian Jewel
2022 Ranking: 3rd out of 18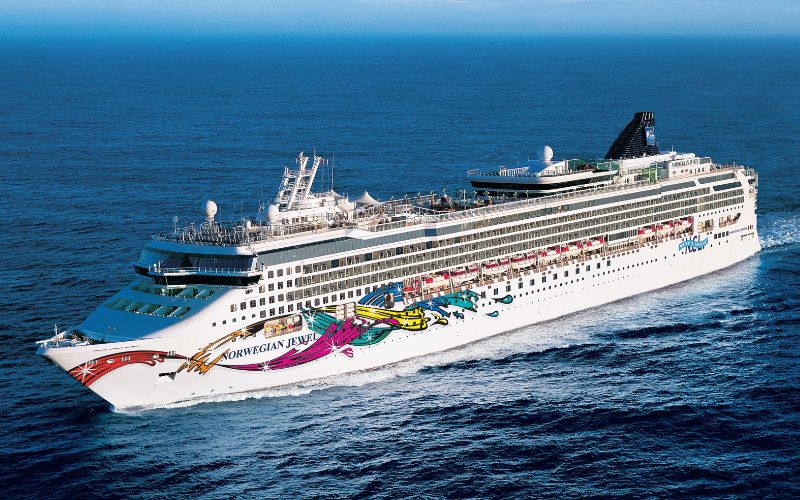 Norwegian Jewel is one of the older ships in the NCL fleet, and it's a ship that aims to be more of a couples ship than a family one. As proof, just consider how, in the 2018 refurbishment, the ship's waterslide was removed, while two new bars were added. 
The main highlights of Norwegian Jewel are the live entertainment, including comedy and magic shows, and the food. The ship is well maintained, with the refurbishment helping to breathe fresh life into a ship that remains popular for a lot of younger adults.
She's reviewed particularly well in 2023 and has risen to the top of the rankings! Proof that the best Norwegian ships aren't always the newest ones.
2. Norwegian Escape
2022 Ranking: 2nd out of 18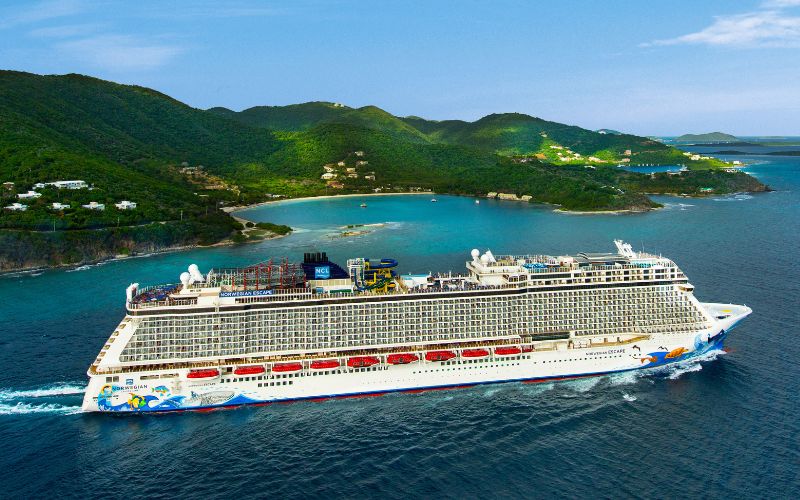 NCL is a cruise line that is very family-friendly, and while Norwegian Escape isn't different, it does excel from a couples perspective too. The highlights of the ship are often the adult-only areas, including the Vibe Beach Club, Spice H2O sun deck and the beautiful Mandara Spa.
Escape is a ship that also reviews well for its mix of destinations – unlike some ships that stick to the Caribbean, the Escape brings its modern and bold interiors to destinations on both sides of the Atlantic, including itineraries further north into Canada and New England.
3. Norwegian Bliss
2022 Ranking: 1st out of 18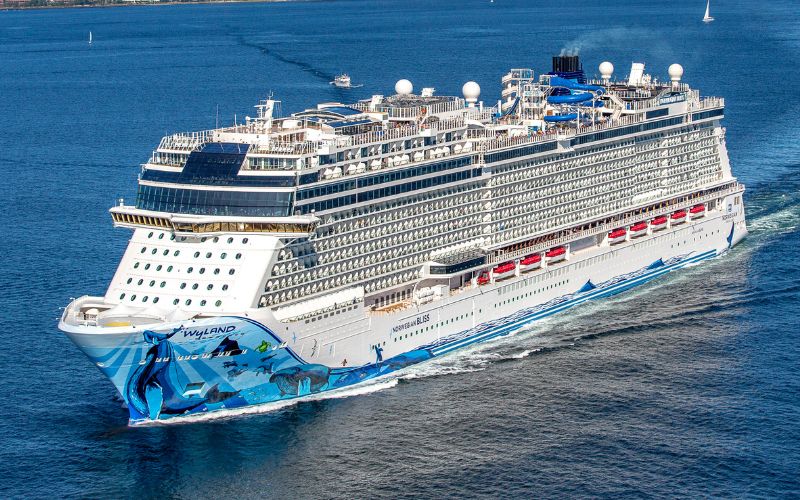 Norwegian Bliss is considered to be quite upmarket by NCL's standards – not that NCL ships are cheap anyway, but Bliss just has an aura of being more refined. It does have very stylish decor, and the Alaskan summer itineraries are definitely more attractive to those who prefer sightseeing over partying.
The ship has some incredible features including go-karts, and she has some of the best Broadway shows too, including SIX and Jersey Boys, which are extremely popular with guests. The major criticism levelled at the ship is more to do with the excursions offered in Alaska, which don't get you as close to nature as they do with other cruise lines.
4. Norwegian Pearl
2022 Ranking: 6th out of 18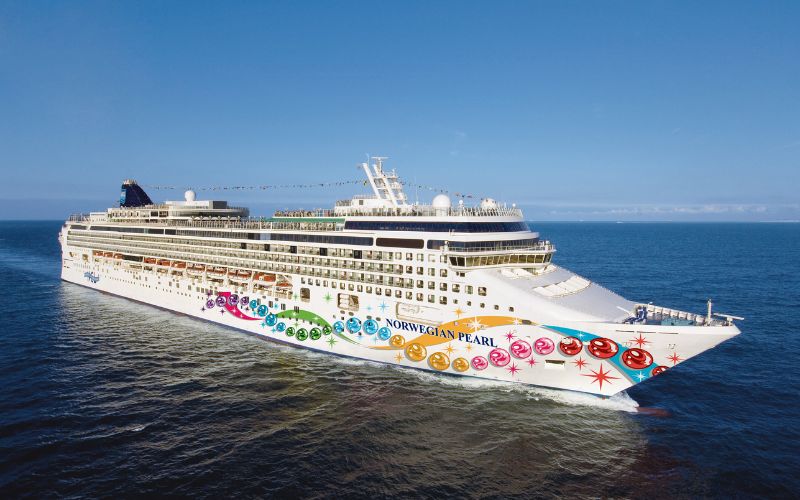 Another of the popular mid-sized Gem Class ships, Norwegian Pearl scores slightly lower than her sister the Norwegian Jewel but she is still very popular among cruise passengers. While she lacks some of the exciting features of the latest ships, she still packs plenty of fun, whether that's the bowling alley or just the decor.
Norwegian Pearl also reviews really well from guests of the various themed cruises that take place on-board, often completely chartering the ship. But the number one recurring comment in the reviews is the service, which apparently is exceptional.
People often comment on how good the crew are on NCL ships but for some reason, Pearl's staff get even more mentions than usual.
5. Norwegian Joy
2022 Ranking: 8th out of 18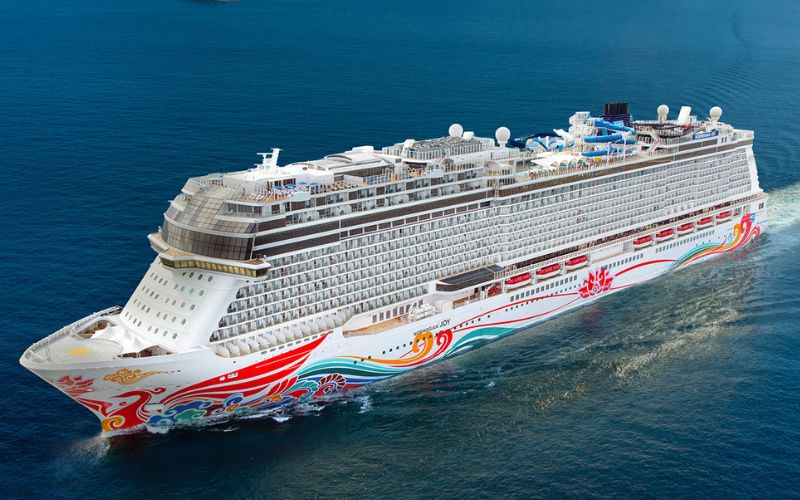 Norwegian Joy was the fourth ship in the Breakaway Class and the second Breakaway Plus ship to launch, and based on reviews you can tell the designers were hitting their stride with this ship.
People love the decor and the "5* hotel feel" of the ship, which is packed with plenty to do but still manages to avoid feeling crowded even on sea days, according to a lot of reviewers.
Highlights again include the incredible live entertainment, with Norwegian Joy being the only ship at sea to host a production of Footloose.
6. Norwegian Encore
2022 Ranking: 5th out of 18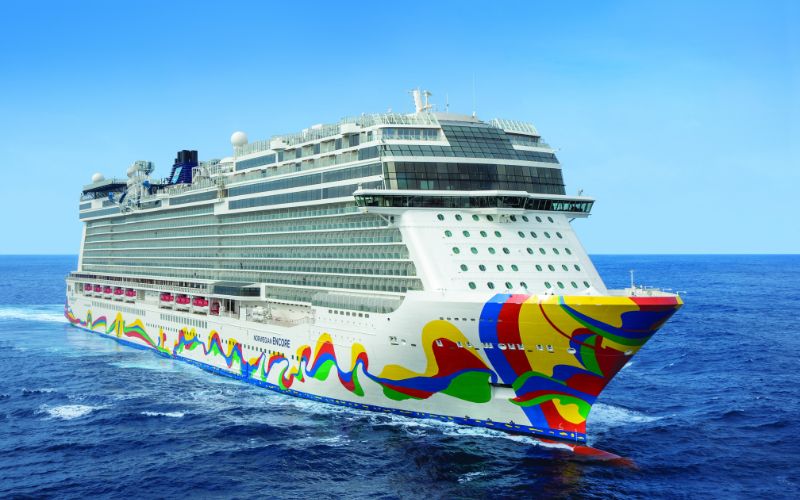 Norwegian Encore is an almost identical copy of Norwegian Bliss, the most popular ship in the fleet. So why is it four places lower? The only differences are that Encore has a bigger racetrack and laser tag arena, but at the cost of losing the Spice H2O bar area for adults only.
This tells you that Encore's slight shift in focus to maximising family areas isn't as important as the adults-only spaces that Bliss has. It's still a very popular ship – and people do love the exclusive Onda restaurant – but most cruisers prefer that extra adults-only space that Bliss has in comparison.
7. Norwegian Jade
2022 Ranking: 10th out of 18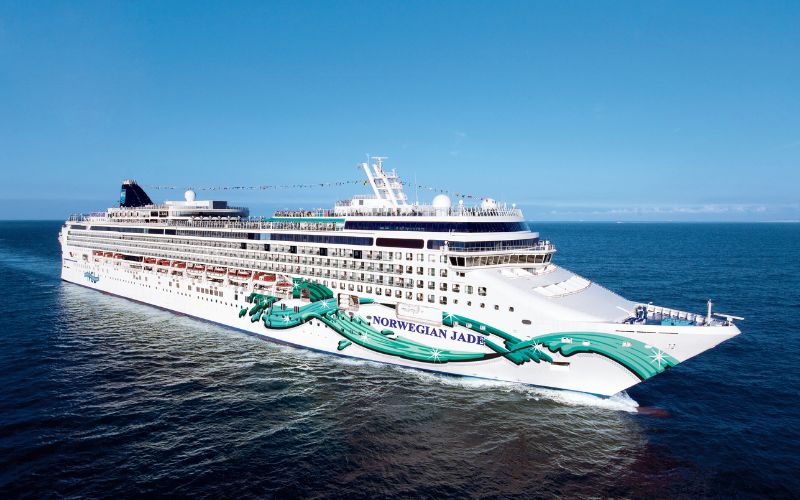 Norwegian Jade rounds out the top 10 and also the popular Gem Class of ship for the fleet, with a score that has improved since she received her Norwegian Edge upgrades a few years ago – gone are the dated colours and smaller restaurants, with more choice added including the popular O'Sheehan's.
Having said that, it's not the best ship for younger kids – there's not enough to do really. Families with teens enjoy the ship, with the Entourage venue proving to be very popular with older children looking for a place to relax away from adults.
8. Norwegian Gem
2022 Ranking: 7th out of 18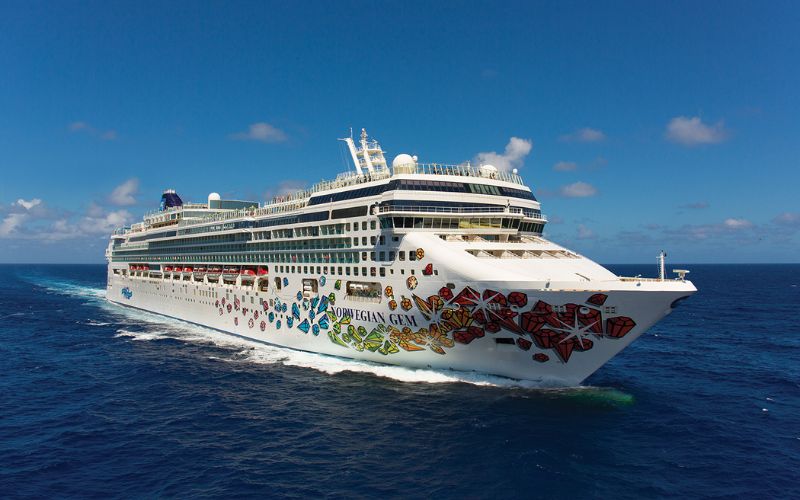 Norwegian Gem is very similar to other ships in the Gem class, and so doesn't have any particular features or notable attractions to shout about. It's still a good mid-size cruise ship that doesn't feel too crowded though, and there's enough on board to keep families and couples entertained with ease.
Why this ship tends to score so well is the onboard atmosphere, which just seems to be a bit more fun and friendly – people often comment on the sort of community feel of a cruise on Gem, and how everyone chats with each other. Passengers are also loyal to Gem and will cruise on her regularly after their first.
9. Norwegian Getaway
2022 Ranking: 9th out of 18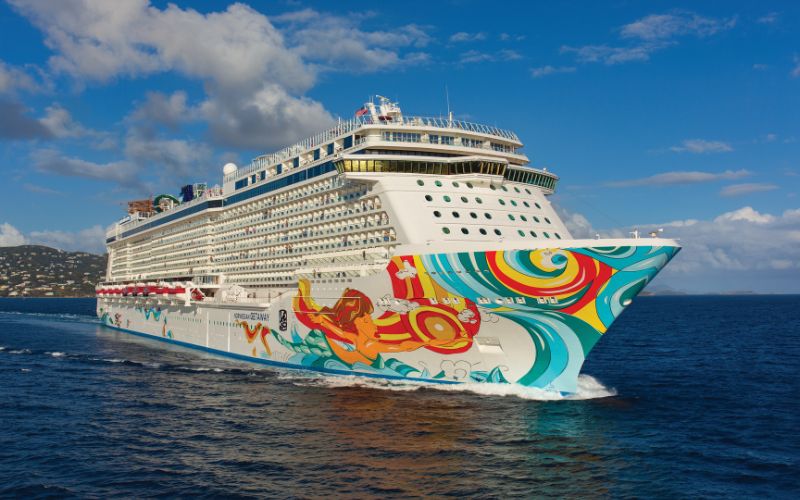 Norwegian Getaway was the second Breakaway Class ship and people love the variety of entertainment and dining venues on board. The ship has some cool attractions aimed at all ages, but it is missing that killer USP that came with later Breakaway Plus ships in the form of the go-kart track.
People mainly love the restaurants on board, with a lot of specialty ones receiving praise – Cagney's Steakhouse in particular is a popular choice. But there is some criticism of the itineraries despite the variety – people definitely prefer the ship for the onboard experience rather than the offered excursions.
10. Norwegian Sky
2022 Ranking: 12th out of 18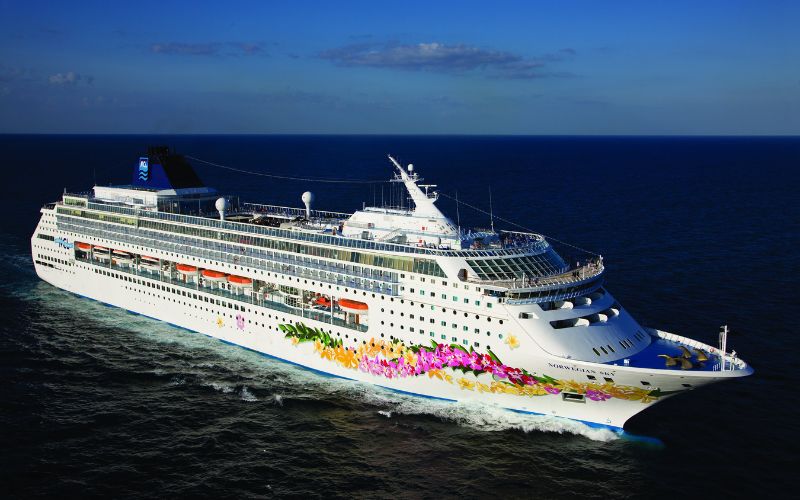 Norwegian Sky is the longest-serving and smallest ship in the NCL fleet but it's still really popular with guests. And it does offer a very particular experience. Don't expect a huge amount of attractions, but that's made up for with a really packed schedule of entertainment from the moment you step onboard, right until your last morning.
That's helped by the shorter itineraries – Norwegian Sky specialises in 3-5 day cruising. It's a ship that is super lively, has great food and overall just feels like a classic short break cruise experience, without a load of fancy bells and whistles.
11. Norwegian Sun
2022 Ranking: 14th out of 18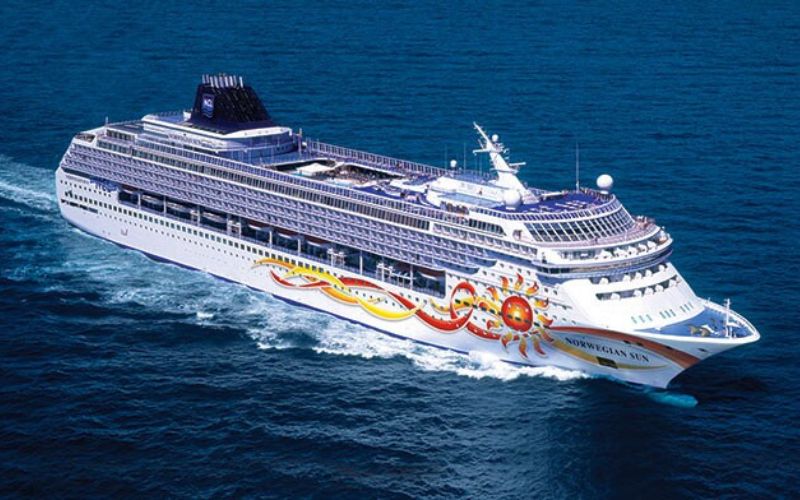 Sister ship to Norwegian Sky, the Norwegian Sun launched back in 2001 but underwent a huge renovation in 2018 to update it. It's still not the most modern ship, but it doesn't look too tired or dated. Everything is clean and comfortable.
It's a smaller ship in the fleet, so better suited to adults who want a more relaxing break. It's not really aimed at families – there's no waterpark or water slides at all, and the main highlight of the ship is its incredible itineraries in Asia that are perfect for those who want to explore away from the traditional Caribbean/Mediterranean options.
12. Pride of America
2022 Ranking: 11th out of 18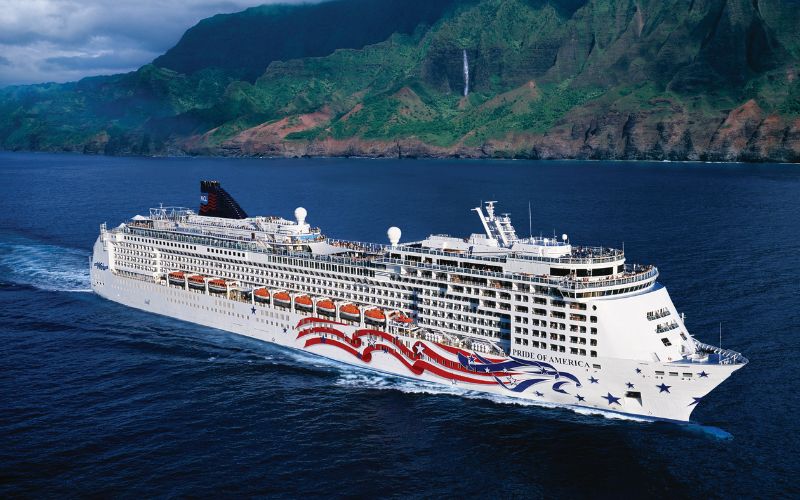 Pride of America is the only ship in the world that sails under the US flag, and it is NCL's primary ship for exploring the islands of Hawaii. And this is why people love it – the ship itself is nothing too special, although people do enjoy the quieter atmosphere and the extra space offered by hosting fewer guests.
Instead, the destination is the main attraction here, with itineraries planned around maximising the time spent among Hawaii's magnificent scenery, with some fun-packed excursion options available.
13. Norwegian Spirit
2022 Ranking: 15th out of 18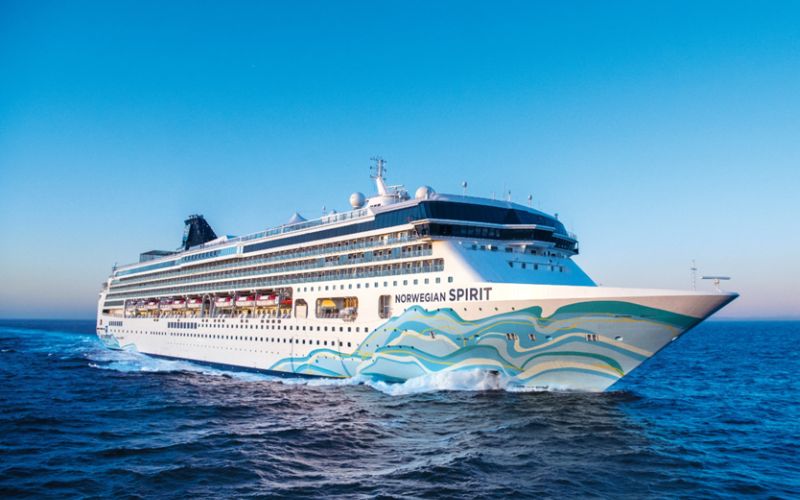 Despite joining the fleet in 2004, the Norwegian Spirit is actually the oldest ship in the fleet, having been constructed in 1998. It doesn't look old, thanks to attentive maintenance and upgrades, although it does mean it's lacking the exciting features of its contemporaries in the fleet.
Yet Norwegian Spirit has a core group of repeat customers who love her, not so much for the on-board excitement but for getting the basics right – good food, comfortable accommodation and great service – as well as itineraries that have fewer days at sea, allowing guests to spend more time exploring.
14. Norwegian Breakaway
2022 Ranking: 13th out of 18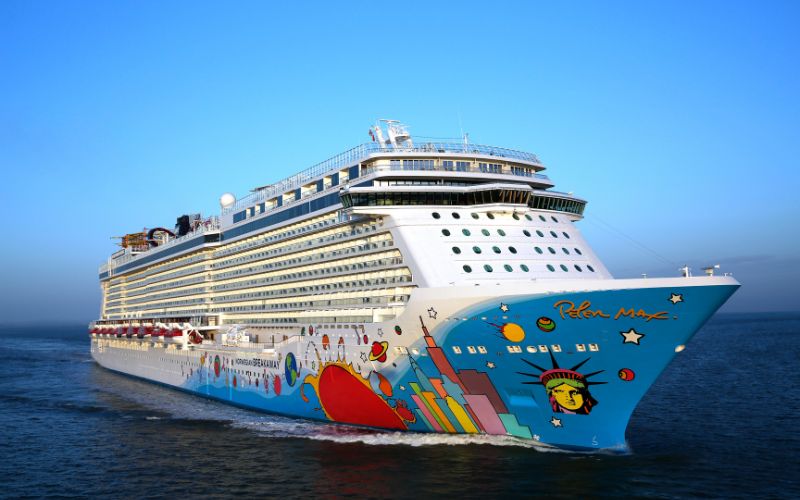 Norwegian Breakaway launched the Breakaway Class for NCL and was considered to be a huge success, so it's a surprise for it to be ranked so low down. I cruised on this ship in 2014 and loved it! The waterslides are incredible, although I couldn't try all of them due to being pregnant at the time.
The ship has a great range of dining venues, one of the most popular live shows on the entire fleet with Burn The Floor, and a huge amount of venues for guests of all ages, including great kids and teens clubs.
Reading the reviews, the negative comments are mainly those levelled at the cruise line as a whole – disorganisation at ports, the expense of paying extra for so much on-board, and pre-cruise service. So it feels a little harsh that this exciting, feature-packed ship is nearer the bottom of the list.
15. Norwegian Dawn
2022 Ranking: 16th out of 18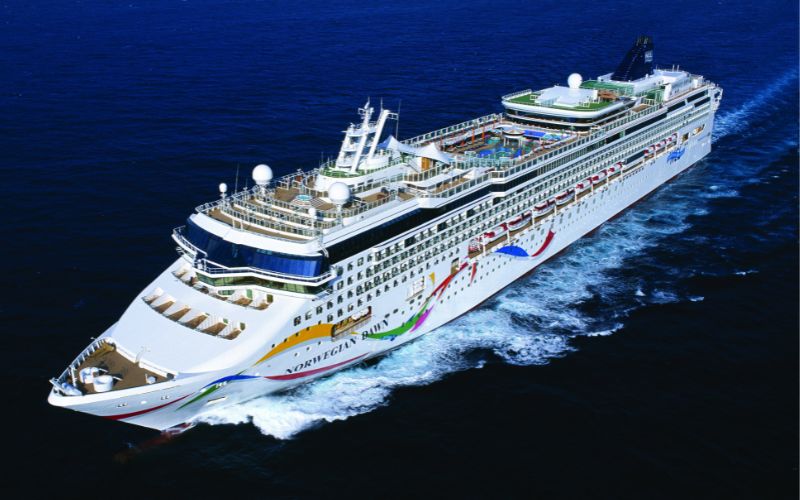 Norwegian Dawn is one of the quirkier ships in the fleet. Built in 2002, she was designed to take advantage of the new 'Freestyle Cruising' mantra that NCL had introduced with sister ship Norwegian Star.
But, in trying to offer the variety needed for this to work, the ship ended up with a really confusing layout – packing in restaurants and bars with apparently little thought to how guests would navigate them easily.
Still, people love the fun atmosphere on board, and modern updates keep the ship's popularity going for now. It's better aimed at people who want that classic cruise ship feel but with the flexibility of Freestyle Cruising.
16. Norwegian Viva
2022 Ranking: New Entry
The newest ship to launch for NCL is the Norwegian Viva – a new Prima Class ship that is clearly looking to differentiate itself. The key unique features are extra open spaces on deck and a focus on even better service, with a higher staff-to-guest ratio ensuring you never have to wait for everything.
And yet, it doesn't seem to have worked – at least in the early days. While the ship is relatively new, she isn't scoring well on most of the review sites, saved by a higher average on Cruiseline.com.
Many of the complaints are not at the ship herself but the quality of service offered by NCL, and how much extra they charge for little things onboard. So perhaps Norwegian Viva suffers more because she is new, and has more first-time guests trying her?
17. Norwegian Epic
2022 Ranking: 17th out of 18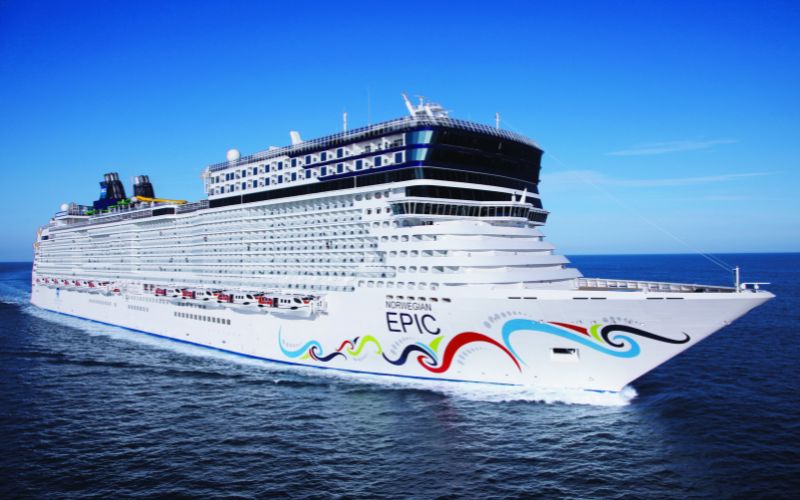 It is fascinating to read the original reviews of Norwegian Epic when she first launched, compared with modern customer reviews.
Let's start with the positives – Norwegian Epic is a ship that has something for everyone. It is packed with live entertainment, fun activities including bowling, some great water slides and a lot of restaurant choices. It's great for couples and families alike.
But it is a bit crowded and the standards on board seem to be slipping according to the reviews. People have complained about slower food service, rooms looking tired, and areas of the ship being closed off randomly.
For a ship that launched in 2010, it is starting to feel like it's quite old compared to the vibrancy of the Breakaway and Prima Class ships.
18. Norwegian Star
2022 Ranking: 18th out of 18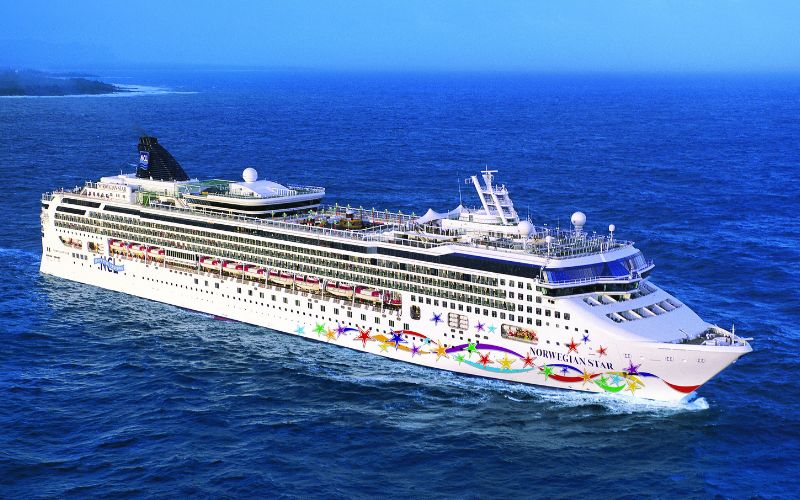 Norwegian Star shares the same issues as Norwegian Dawn. Star was the first ship that was designed with the Freestyle Cruising mantra in mind and yes, there is a lot of choice on board and an atmosphere that is worlds apart from traditional cruise formality. Yet it just wasn't executed in the most thought-out way.
It's not a massive issue if you don't mind occasionally choosing the wrong staircase or elevator, and while there's nothing to really make it feel unique compared to modern ships, she offers a fun time with good service.
19. Norwegian Prima
2022 Ranking: 4th out of 18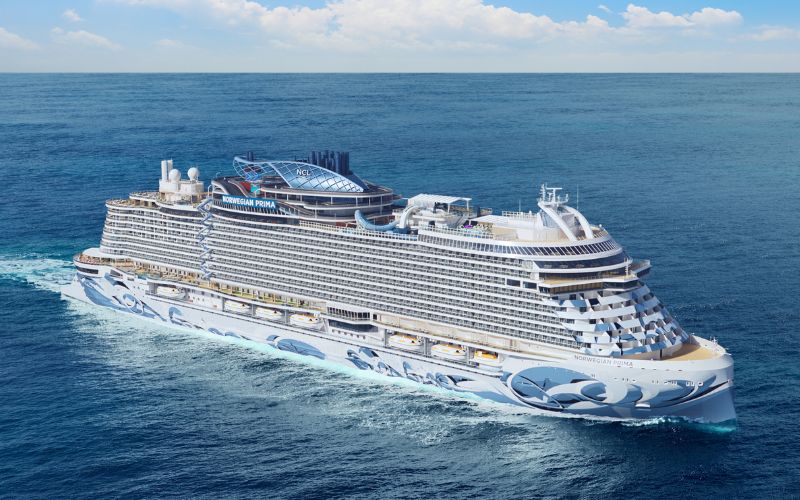 One of the newest ships in the NCL fleet, Norwegian Prima is the first in the Prima Class and it feels like a lot of lessons have been learned from the Breakaway and Breakaway Plus classes.
The ships are slightly smaller and feel a lot less crowded, which really helps to accentuate the modern and minimalist design choices too – this feels like a really premium ship compared to the rest of the fleet. But that doesn't mean a compromise on features – guests love the VR gaming, go-karts and range of restaurants even if most things come with an extra charge.
And yet it's been a rough 2023 according to reviews – though many of these are aimed more at the cruise line than the ship. Still, it's quite the drop in rankings for the Norwegian Prima!
Choosing The Best Norwegian Cruise Line Ship For You
There's no single answer for which is the best NCL ship. It depends on you, your preference for cruising style, and who you're sailing with. While NCL pitches itself as a family-friendly cruise line, the newer ships definitely have a lot more to do onboard, and are more about the at-sea experience.
Older ships are smaller, quieter and more relaxed but they still have a fun vibe – great for young couples who want to let their hair down.
Read more: NCL Ships By Age & Size
NEW DEALS JUST RELEASED!
Don't miss the latest NCL offers…
FAQ
Which is the nicest NCL ship?
The nicest NCL ship is Norwegian Viva, which is the newest ship in the fleet. She has been designed to offer more space, so that she feels a little less crowded than the Breakaway Plus ships, without sacrificing any of the exciting attractions you'll find onboard.
What is Norwegian Cruise Line's largest ship?
The largest ship in the NCL fleet is Norwegian Encore, the last of the Breakaway Plus ships. She has a maximum capacity of just over 4,000 guests and includes exciting features including a race track, VR gaming, and Broadway shows including Kinky Boots.
Which NCL ship has the best Haven?
Norwegian Viva has the best Haven in terms of quality of features – as the newest ship in the fleet, it has the best examples of Haven features including the restaurant and infinity pool. Many people prefer the Norwegian Epic Haven as there are fewer suites, so service is slightly more personal.
Which Norwegian cruise ship is best for adults?
The best NCL ship for adults depends on your cruise style. For adults that like to party, the best ship is Norwegian Sky. It is older but specializes in short, fun-packed cruises. For adults who want a varied cruise, the Norwegian Prima and Norwegian Viva are much newer, have a lot more to do, and feel like a luxury resort.
Which NCL ship has a race track?
Four NCL ships have a go-kart track – Norwegian Joy, Norwegian Bliss, Norwegian Encore, Norwegian Prima and Norwegian Viva. The best is on the newest Prima-class ships – it is a three-storey track that is much longer and more exciting.
Which Norwegian ship has the best casino?
While it is similar in size to other Breakaway Plus ships' casinos, the best casino on the NCL fleet is found on the Norwegian Escape. It has a huge selection of gambling machines and table games that guests can enjoy.
The Bottom Line
There's quite a clear distinction between the ships NCL has launched since Norwegian Epic, and those before when you look at the Norwegian Cruise Line reviews.
Norwegian Cruise Line now adds a lot more family entertainment and unique features to their ships, and while older ships have great dining venues and live shows they feel more like a modern take on classical cruising experiences.
If you're sailing with a family, you'll have more fun on the newer ships, but the smaller ships offer some of the best itineraries too.
Just be prepared for the extra charges across the entire fleet – a lot of reviewers weren't happy with the costs they incurred during their cruise, no matter which ship they sailed on. It might be worth booking an NCL drinks package at least, so that you don't get charged for every drink you order.
P.S. If you've enjoyed seeing the Norwegian ships ranked, and you're interested in other cruise lines too, then check out the guides that I also have for the Best and Worst Royal Caribbean Ships and also the Best and Worst Carnival Ships.
Related Posts