Have you ever found yourself surprised at just how affordable a cruise can be, especially compared to a traditional land-based holiday? You're not alone!
It seems almost too good to be true, doesn't it?
I've taken many cruises that have cost me under £50 or $60 per night including meals, activities and entertainment.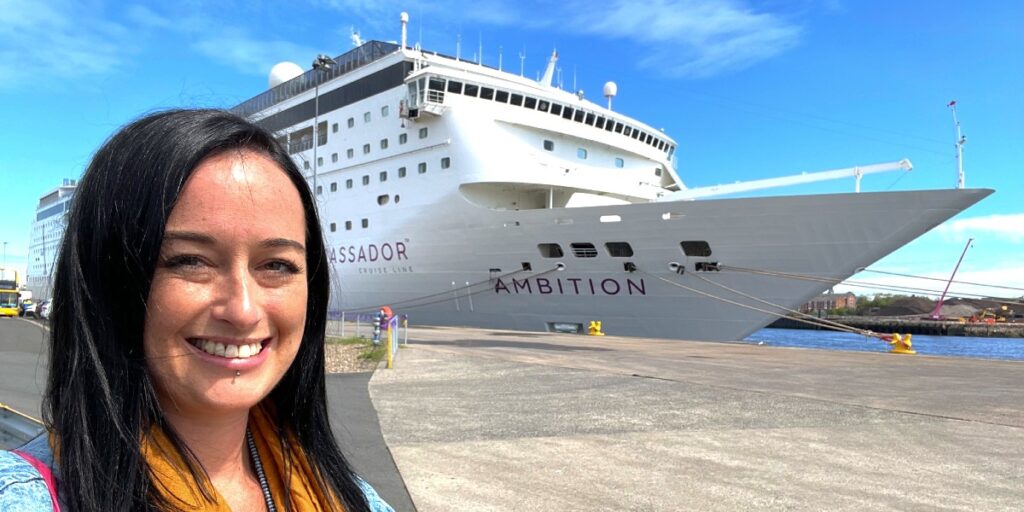 Since cruising restarted after a pause of 1-2 years, the prices have been lower than ever.
So why are cruises so cheap? And how do the cruise lines make a profit when prices are so low?
I've worked in the cruise industry since 2015 and every week I make a list of the cheapest cruise deals. (If you want that, sign up here).
So, let's discuss why and how cruises are so cheap…
8 Reasons Why Cruises Are So Cheap Right Now
1. Economies of Scale
Cruise ships carry thousands of guests at a time, which allows them to achieve economies of scale. This means the average cost per passenger decreases as the number of passengers increases.
The biggest cruise ships carry over 6,000 people. With bulk purchasing available on from everything from food and drinks to furniture and fuel, the price per guest can be much lower than smaller establishments, such as hotels.
In fact, small cruise ships are usually much more expensive than larger ones.
Suggested read: Why Is American Cruise Lines So Expensive?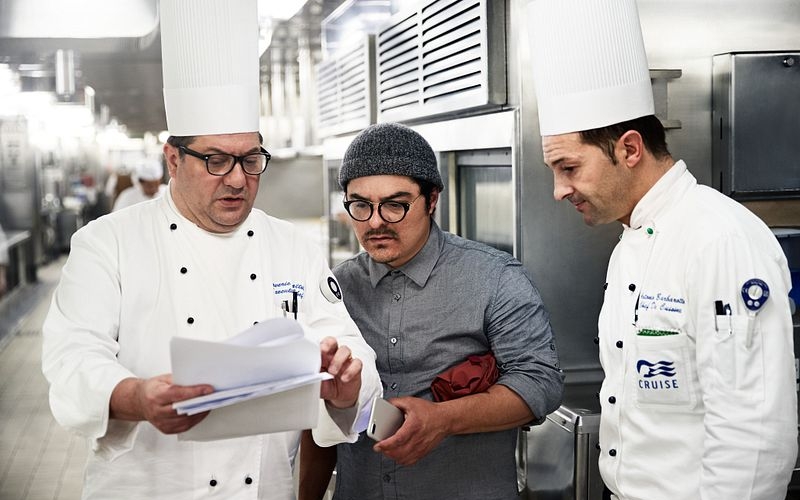 2. Inclusive Pricing
Many cruises are sold as all-inclusive packages, meaning your accommodation, meals, and entertainment are included in one upfront cost. This can make them cheaper than paying for these items separately during a hotel stay.
First-time cruisers often aren't aware of exactly what's included in a cruise. So make sure that you know, and beware of any hidden extras like port fees and taxes, gratuities and speciality dining.
3. Off-Peak Deals
Cruise lines often offer significantly discounted rates during off-peak times to ensure their ships are fully booked. These deals can make cruising very affordable compared to other types of vacation.
Everyone wants to cruise when it's sunny. So if you're willing to travel when it's cold, rainy, or even during hurricane season, you can cruise for a fraction of the price compared to the school holidays in summer.
Suggested read: What Is The Cheapest Month To Go On A Cruise?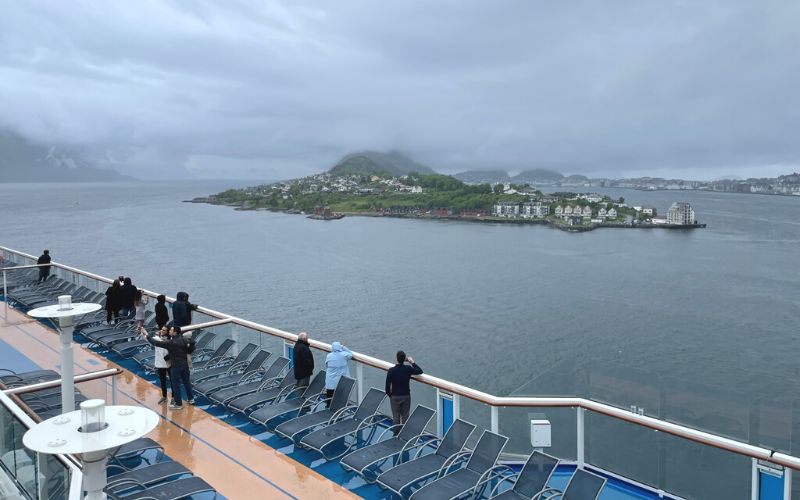 4. Lower Labour Costs
Cruise lines often employ workers from countries where wages are lower, which can reduce their labour costs.
Land-based hotels have to abide by minimum wage rules set by the government. But because cruise ships are at sea, those rules don't apply. Cruise lines are therefore able to pay a wage which would be seen as reasonable to someone who usually lives in India, Eastern Europe or the Philippines, but which would be less acceptable to someone used to the high cost of living in the USA or UK.
Because crew members have their accommodation, food and medical expenses paid for and have no bills for gas, electricity, water, or running a vehicle, their daily expenses are very low. So even on a relatively low wage, cruise ship workers are often able to send money to their families.
Suggested read: How Much Do Cruise Ship Workers Make?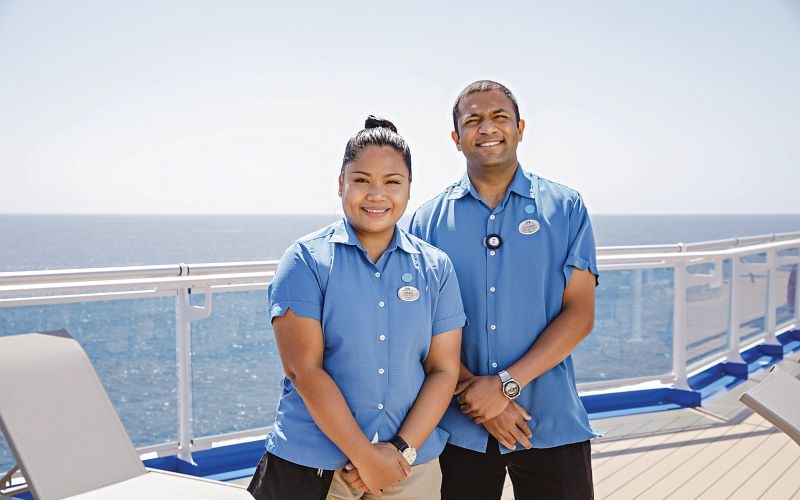 5. Onboard Spending
While the upfront cost of a cruise might be relatively low, cruise lines often make a significant amount of their profits from onboard spending on things like drinks, speciality dining, spa treatments, wifi and casino gaming. This model allows them to keep ticket prices lower.
It's perfectly possible to have no bill at the end of your cruise. But the fact of the matter is that most people will spend several hundred pounds or dollars onboard during their cruise.
6. Accommodation upgrades
The lowest prices that you see for cruises are usually for windowless inside cabins. But, most cruise ship cabins actually have balconies, and people are willing to pay a lot more for that privilege.
Because almost every hotel room in the world comes with a window or balcony, people have come to expect that ad standard, and so they may be turned off by the idea of a windowless inside cabin.
At scenic destinations such as Norway or Alaska, people will often pay two or three times as much for a balcony compared to an inside cabin.
And when it comes to suites, the price can raise as high as ten times as much.
7. Competition
Cruise lines hate to have empty rooms because then they lose out on all of the money that could be made from spending onboard. So, around 12 weeks before a cruise sets sail, they're often forced to drop prices to avoid making a net loss on the sailing.
Before the shutdown, the world's shipyards literally couldn't build cruise ships fast enough to cope with the growing demand for cruises. Cruse lines had to put in their orders at least six years in advance to get new ships built.
The pandemic obviously caused a reduced demand, and the negative headlines in the media have meant that the demand may not have fully returned to the levels we saw in 2019. That means that cruise lines have more beds than ever to fill, and they often have to drop prices to fill those.
Suggested read: How Late Can You Book A Last Minute Cruise?
8. Cutbacks
Reducing the price of cruises to fill them has been necessary, but then that has in turn made it even harder for the business to be profitable.
To alleviate this problem, most cruise lines have had to make subtle cutbacks to be more efficient.
For example, you may no longer see chocolates on your pillows at night, you might not get towel animals and you may be charged if you request a second lobster tail at dinner.
These changes aren't huge. Who really needed the corner of their duvet turning over in the evening anyway? But they have meant that cruise lines can reduce prices while staying afloat (if you pardon the pun).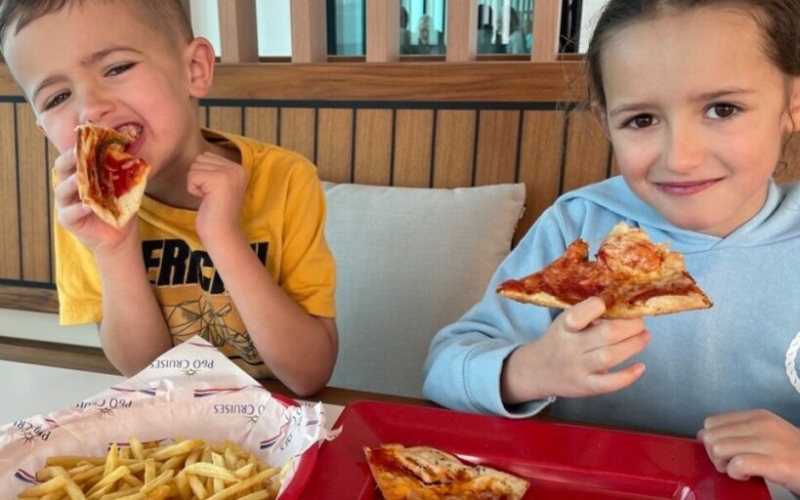 How to Find Cheap Cruise Deals
Of course, not all cruises are cheap. And that's part of how cruise lines make their money. Most people pay over the odds, but the cheap deals are there if you're willing to look for them.
As you've read this far, I'll gladly share that info with you. But I am conscious that cruise lines make a loss on those who book the cheapest cruises, and so if everyone did that they wouldn't be able to offer them.
To find a cheap cruise, it starts with knowing which cruise lines to choose. So I've done some in-depth research on the prices of cruises, considering that some include things like port fees, taxes and gratuities in the price you see, and some make you pay extra for these.
Here are the cheapest cruise lines, in order. They're not necessarily the best, but they do all offer good value for money. Cheap certainly doesn't have to mean nasty when it comes to cruising.
Now, to find out exactly how to get the cheapest cruise deals, check out my guide to How To Find Cheap Cruises for a step-by-step guide to bag a bargain.
Related topics