If you've never cruised before, it's really important to know what NOT to pack to take on the ship. You'll want to avoid any potentially embarrassing situations at check-in by making sure you don't pack any cruise ship contraband.
Cruise port staff regularly scan and search passengers' bags, and if any of your belongings are confiscated, it's highly likely that you won't get them back. So, read on to find out exactly what you can and can't take on a cruise…
FOOD AND DRINK
Can you take alcohol on a cruise?
Some cruise ships allow you to bring your own alcohol on board although this is usually limited to one bottle of wine per person. Most cruise ships forbid guests from bringing their own alcohol, or if they do allow it, then they charge a corkage fee of around $15 per bottle.
Drinks on-board a cruise ship can be expensive. Whilst P&O Cruises charge pub prices for drinks, some other cruise lines charge much more. If you'd rather not pay $15 for a glass of wine, then you'll probably want to know whether you can save money by bringing your own booze on your cruise.
The great news is that most cruise lines DO allow you to bring some alcohol on-board with you. However, the limits are usually pretty small.
The most generous cruise line in terms of the BYO alcohol allowance is P&O Cruises which allows guests to bring on-board one litre of any alcohol, including spirits, per person.
Read more: Drinks allowances for each cruise line
When we cruised on Britannia, we brought a litre of gin and a litre of rum with us along with several bottles of lemonade. This saved us over £400 compared to what we would have spent on buying these drinks at the bar!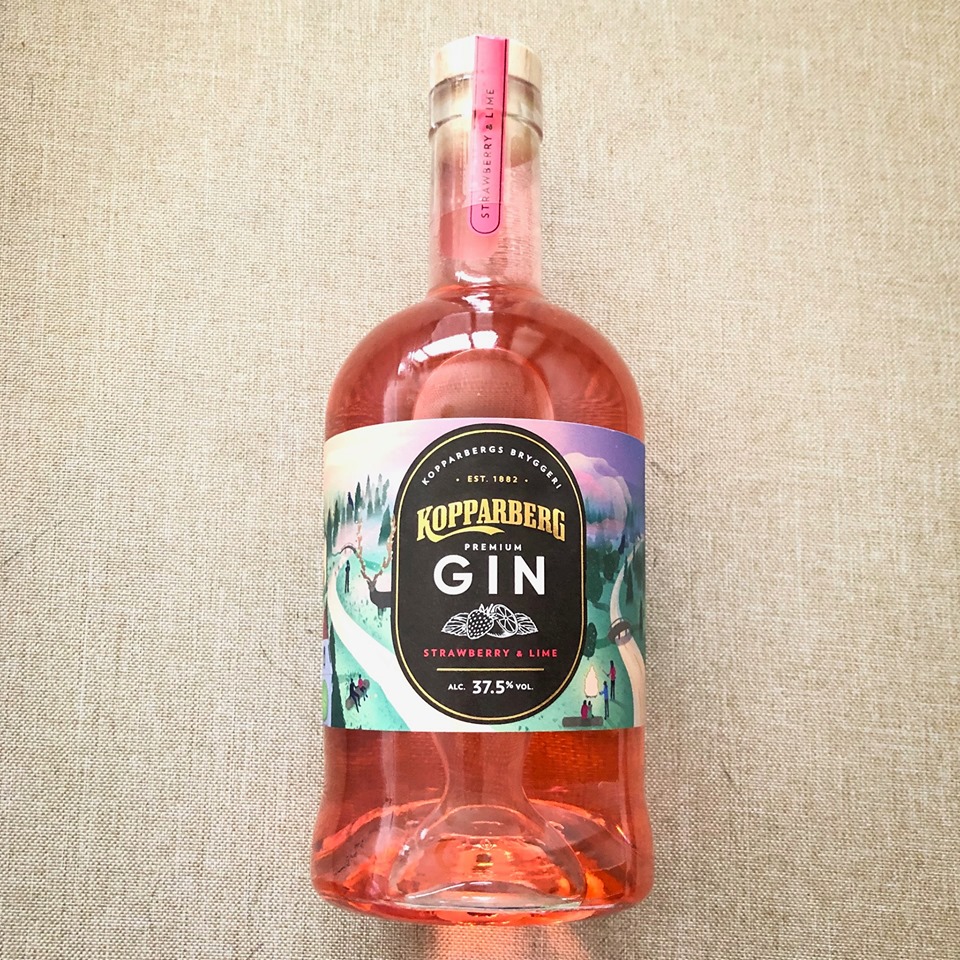 Can you take your own wine on a cruise ship?
Some cruise ships allow passengers to bring some wine on board to drink in their cabin. There is usually no corkage fee, as long as you don't drink it in any of the public areas of the ship. If you want to drink your own wine in a bar or restaurant, you'll be charged around $15.
The following table shows how much wine you can bring with you on your cruise…
| | |
| --- | --- |
| Cruise Line | How much wine can you bring? |
| Carnival | One bottle per person |
| Celebrity | One bottle per person |
| Costa | None |
| Cunard | One bottle per person |
| Disney | Two bottles per person |
| MSC Cruises | None |
| NCL | Unlimited but $15 fee per bottle |
| P&O Cruises | One litre per person |
| Princess Cruises | One bottle per person for free then $15 per additional bottle |
| Royal Caribbean | One bottle per person |
Can you take bottled water on a cruise?
Most cruise lines allow guests to bring bottled water with them, but some do not. If you're cruising with Costa Cruises, MSC Cruises or NCL, you won't be allowed to bring water unless it's needed for medical purposes.
The reason behind this is that, in the past, people have used water bottles to hide spirits or other drinks. Banning water and soft drinks has undoubtedly made it easier for cruise lines to spot anyone sneaking alcohol on board.
The following table shows how much water or other non-alcoholic drinks you can bring on your cruise…
| | |
| --- | --- |
| Cruise Line | Non-alcoholic drinks allowance per passenger |
| Carnival | 12 x 330ml cans or cartons |
| Celebrity | No limit |
| Costa | Water only permitted for medical needs |
| Cunard | No limit |
| Disney | No limit |
| MSC Cruises | Water only permitted for medical needs |
| NCL | Water only permitted for medical needs |
| P&O Cruises | No limit |
| Princess Cruises | No limit |
| Royal Caribbean | 12 x 500ml bottles, cans or cartons (per stateroom) |
Can you bring snacks on a cruise ship?
You can take most types of snacks with you on board a cruise ship including crisps, sweets. and biscuits. (That's chips, candy and cookies if you're from the US).
We usually take a few cereal bars, a tube of Pringles and maybe some sweets for the kids. There's always lots of food available on-board, but sometimes it's nice to have your favourite snacks too.
Whilst packaged food is always fine to bring on a cruise, you may not be allowed to take perishable items such as fresh fruit or any homemade food like sandwiches. It really depends on your cruise line's food policy and on the local laws of the ports which you're cruising from and to.
Cruise ship food is generally some of the best in the world. Special diets are catered for really well. So, if you're at all concerned about being able to eat the food on-board, have a chat with your cruise line representative before you cruise and they'll make sure that you're well catered for on the ship.
Can you take protein powder on a cruise?
You are allowed to take protein powder on a cruise ship. It's best to bring it in a sealed new container and to pack it in your carry on bag to avoid arousing suspicion.
If you're planning to carry a big bag of white powder through security, I can see why you might be a little worried about ending up in the naughty room being asked questions. However, in reality, plenty of cruisers bring protein powder on board without an issue. You don't need to worry about bringing protein powder on a cruise.
ELECTRICAL ITEMS
Can you take hair straighteners on a cruise?
Hair straighteners and curling irons are allowed on cruise ships. While most appliances that produce heat are forbidden, cruise lines make an exception for hair styling devices.
You may need to consider the voltage of your appliances as some UK hair straighteners may not work on board American ships without a voltage converter.
My old GHD hair straighteners didn't get hot in the USA or on cruise ships. But my newer ones work just fine. If you're not sure, it's worth Googling the model of hair straightener that you have to check.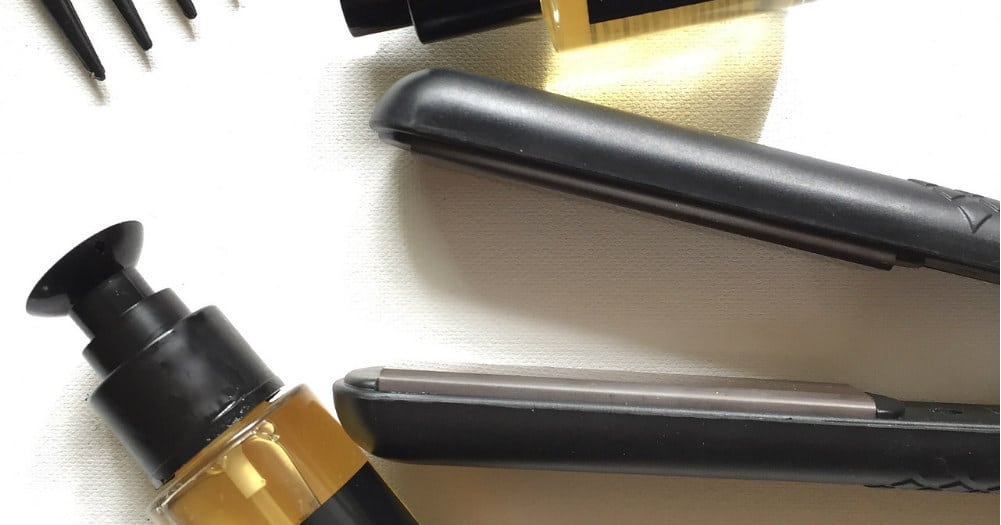 Can you take a power strip or extension cable on a cruise?
You may be able to take a power strip or extension cable on a cruise, so long as it meets the cruise line's requirements. Cruise ships require that power strips do not have a surge protector as this could overload the circuit and cause a fire. Extension cords should be less than one metre long.
With many of us taking a multitude of electronic devices such as cameras, phones and tablet computers which all need to be charged, people often worry whether there will be enough plug sockets in their cruise cabin to plug everything in.
The number of electrical sockets varies from ship to ship, with some cruise ships only having two power outlets per cabin. The type of power outlets also varies, with some ships having a mix of UK, USA and European sockets.
If you're wondering how many plug sockets will be on your cruise ship, you can find that information here
The best solution to the issue of not having enough plug sockets or them being the wring type is to get a 4-port USB universal charger plug.
This universal charger will fit into any plug socket (UK/USA/EU/AUS) and enable you to charge four devices at the same time.
<
Can you bring a hairdryer on a cruise?
All cruise ship cabins are equipped with hairdryers that guests may use free of charge. The hairdryers vary in quality and some have low wattage so they are not very powerful If you have long, thick hair, you may prefer to bring your own hairdryer from home.
When I cruised on the Disney Magic the hairdryer that was attached to the wall in the bathroom was over twenty years old and pretty useless. However, there was another hairdryer in a drawer in the living area.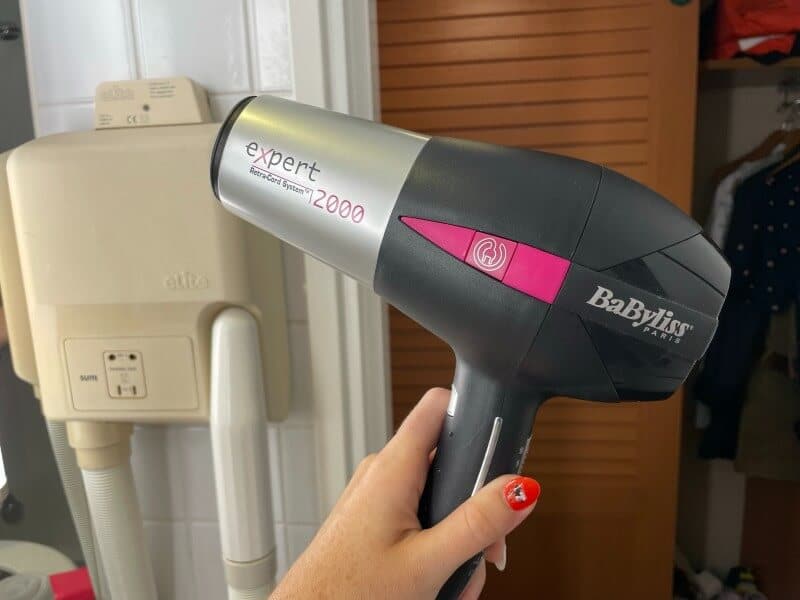 Can you take an iron on a cruise?
Cruise lines generally do not allow guests to take clothing irons or travel irons on cruise ships. One exception is Marella cruises, which does permit travel irons on board its ships.
Alternatives to bringing an iron on your cruise include:
Crease remover spray – lots of cruisers swear by this
Using an iron in the ship's laundry room
Sending your clothes to the ship's laundry to be pressed
Using hair straighteners to iron clothes
Hanging your clothes in a steamy bathroom
Only packing clothes that don't crease
Suggested read: How To Do Laundry on Cruise Ships
Are garment steamers allowed on cruise ships?
Clothes steamers are not allowed on cruise ships as they are considered a safety hazard. Just like irons, there's a chance that a garment steamer could cause a fire, so they are not allowed to be brought on to any cruise ship.
Can you take a drone on a cruise?
Some cruise lines allow guests to bring drones on board cruise ships. However, you are not allowed to fly the drone while on the ship. It may only be used on land, away from port areas.
If you want to bring a drone on your cruise to use on land, you should check with the cruise line before you travel. Some cruise lines do not permit drones, even if they remain stored in your cabin, and they may confiscate them when you check in.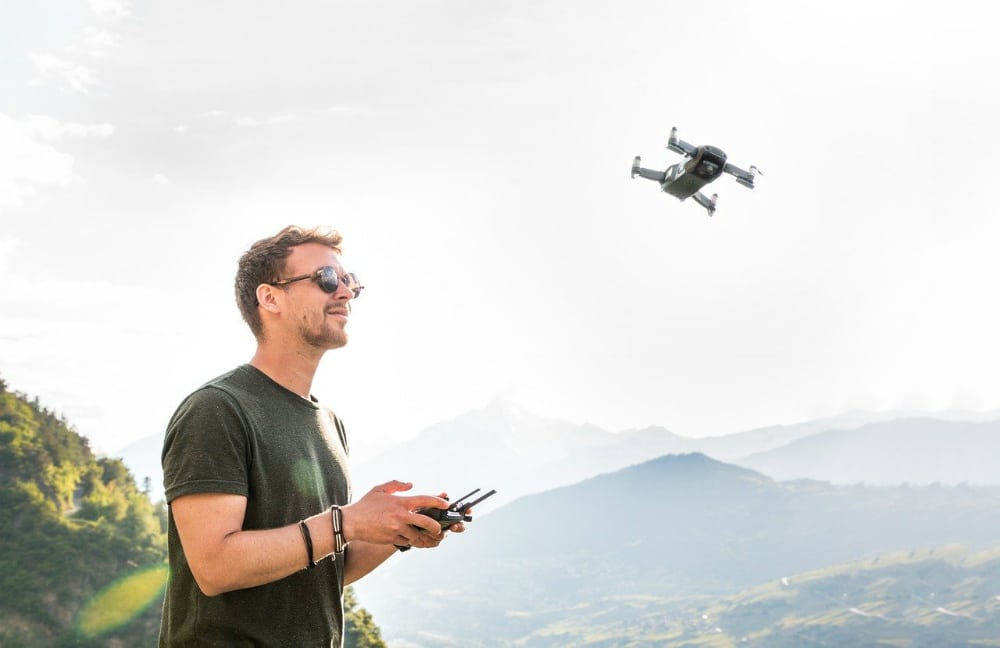 Can you take walkie talkies on a cruise?
Walkie talkies are allowed on cruise ships but they often don't work too well on board. Most walls on cruise ships are made of metal which kills the signal, so you may find that bringing a walkie talkie on your cruise is a waste of time.
A pair of walkie talkies that might work over several miles on land, probably won't work across the length of a cruise ship. As well as all the metal walls, cruise ships have large obstacles like swimming pools and elevators which can all block the signal from a walkie talkie.
Communicating with your family when you're all on a cruise ship at sea can be tricky. Your options are:
Each buy a wifi package and use it to message each other with your mobile phones
Use the cruise line's app to send messaged
Arrange to meet at certain times
Leave notes for each other in your stateroom
Suggested read: How to Text on a Cruise Ship for Free
TOILETRIES
What liquids can you bring on a cruise?
Whilst airports limit the amounts of liquids you can take in your hand luggage, there are no such rules on cruise ships for liquid toiletry items. You can take as many liquids as you like on a cruise.
However, cruise lines do restrict the amount of alcohol you can take on board with you and some even prohibit you from bringing soft drinks and bottled water aboard, so be sure to check the rules on that.
Read more: Can you take drinks on a cruise ship?
If you're flying to join your cruise, you should be aware of airport restrictions on liquids and pack them in your checked baggage rather than your carry-on luggage.
Can you take full size toiletries on a cruise?
There are no limits to the size of toiletries you can take on board a cruise ship. There's probably no need to bring a 500ml bottle of shampoo with you, but if you really want to, there's nothing to stop you.
In fact, cruise ships have no restrictions on luggage weight. Your luggage allowance would only be limited if you have to take a flight to join your cruise ship.
MEDICAL EQUIPMENT
Can you take oxygen on a cruise?
Cruise lines are generally very accommodating for medical needs and most cruise lines permit guests to bring oxygen with them on their cruise ships.
However, cruise lines' policies about the use of medical oxygen vary, so it's best to check with the company you plan to cruise with to find out exactly what can be brought on board and how to check it in.
If you need to use oxygen therapy to help with conditions such as COPD, cystic fibrosis and heart failure, you'll find lots of information about cruising with oxygen here: travelwithoxygen.com
Can you take a wheelchair on a cruise?
You are allowed to take a wheelchair on a cruise ship, although they may not be allowed on some river cruise ships. Collapsible wheelchairs can be used in most cabins. If your wheelchair doesn't fold down, you'll likely need to book an accessible cabin for your cruise.
If you don't usually use a wheelchair but are worried about being able to walk long distances in ports, or concerned about keeping your balance with the movement of the ship, you might want to buy a lightweight travel wheelchair for your cruise.
Lightweight wheelchairs can fold down into a bag so you can store it under your bed and get it out if and when you might need it.
Can you take a mobility scooter on a cruise?
Mobility scooters are allowed on cruise ships. However, there may be restrictions on the types of batteries that can be used and you may be required to book an accessible cabin.
Each cruise line has its own policy about the use of mobility scooters, so be sure to ask your cruise line or travel agent when you book.
CHILDREN AND ANIMALS
Can you take a baby on a cruise?
Babies are allowed on family-friendly cruise ships, but they made need to be at least 6 months or 12months old, depending on the cruise line and the itinerary. Some cruise ships do not allow children at all.
Most cruise lines require that babies are at least six months old to cruise. However, MSC Cruises has no minimum age for babies, so if you want to cruise with a young baby, this is the cruise line to choose.
The age requirement for babies on cruise ships may be increased to 12 months on cruises that have a lot of consecutive days at sea (such as transatlantic cruises) or visit exotic and remote destinations.
Read more: Do you have to pay for babies on cruises?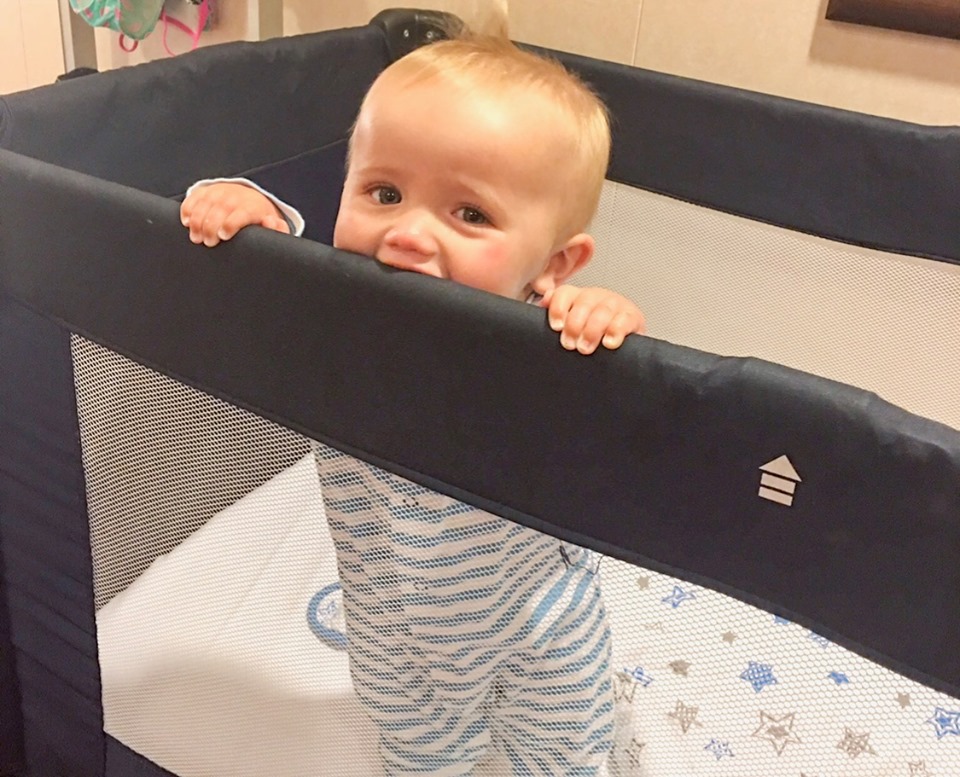 Can you take a dog on a cruise?
Services dogs are allowed on cruise ships but pet dogs are usually not. The only cruise ship to allow pet dogs is Cunard's Queen Queen Mary 2 which has special kennels to accommodate dogs on transatlantic cruises.
Queen Mary 2 has luxurious on board kennels and indoor and outdoor exercise spaces for pets. Dogs are looked after by the ship's Kennel Master, with owners allowed to visit at set times.
But, before you go ahead and book a cruise with your dog, there are a few things you'll need to consider. Kennel spaces on Queen Mary 2 cost $800 for dogs under 26lbs and $1000 for dogs weighing over 26lbs!
Very large dogs such as Great Danes, Dobermans, Bull Mastiffs and Greyhounds aren't allowed as they would be too big for the kennels.
You'll also need to get your dog a health certificate from your vet and a rabies vaccine before cruising. If that doesn't put you off, you should get your dogs names down for a place as soon as possible, as kennel spaces often book up far in advance.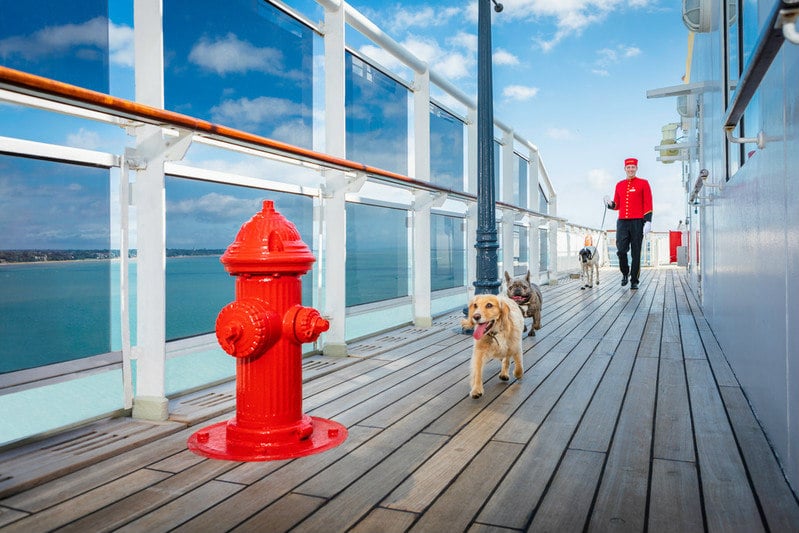 Service dogs
Service dogs such as guide dogs, hearing dogs and seizure alert dogs are welcome on most cruise ships. On my last cruise, I saw a Labrador guide dog who was helping a visually impaired guest and a German Shepherd dog. I'm not sure what his job was, but he was very well behaved.
To bring a service dog on a cruise, your dog must be officially registered, and you'll need to get permission from the cruise line before you book. In the past, a handful of people have been known to bring pet dogs on cruises by pretending that they're service dogs. Obviously, this hasn't been well-received when these dogs haven't been as well-trained as professional assistance dog would be!
Cruise lines have cracked down on this and now require paperwork when booking a cruise with a service dog. Emotional support dogs which may help with certain mental health conditions are not allowed on board most cruise ships.
Can you take a cat on a cruise?
Cunard's Queen Mary 2 cruise ships also permits cats, dogs and ferrets to travel in the kennels on transatlantic crossings.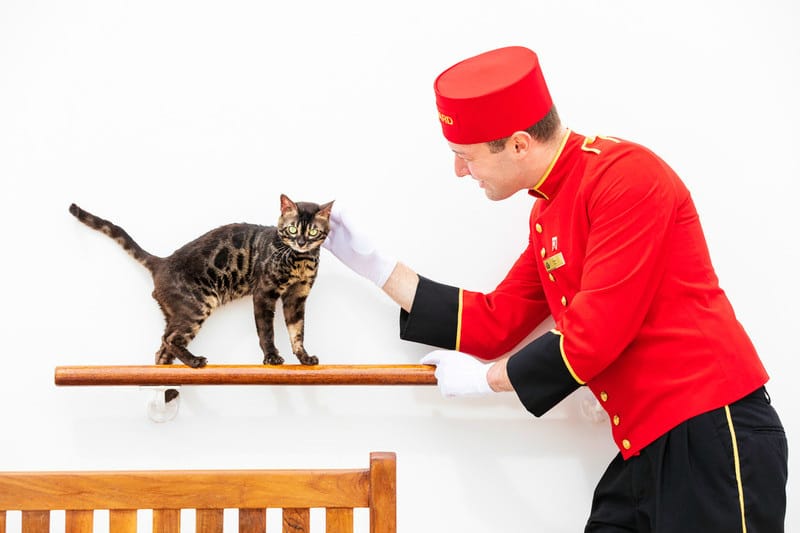 Final thoughts
Each cruise line will have a policy detailing the things that guests are not permitted to bring on cruise ships. As well as the items mentioned in this guide, this will include obviously dangerous things like weapons, illegal substances and chemicals.
If in doubt, it's always best to check with your cruise line before bringing any item on board a cruise ship.
Get a Discount on Your Cruise
The price of your cruise will be different depending on who you book it with. It's always cheaper to use a travel agent with access discounted rates.
See the best cruise deals from all travel agents in one place.
Of course, not all travel agents are equal in terms of the service that they provide, and a great travel agent is worth their weight in gold!
I've booked 21 cruises with Cruise118 and I recommend them 100%. They offer a best price guarantee so they'll match any price you.
Related Posts: