Smuggling recreational drugs onto a cruise ship is always a terrible idea. Not only could you get kicked off the ship, but you could also end up in prison.
If you want to bring prescription drugs on a cruise, that's usually fine. Just put them in your hand luggage and be sure to bring a copy of your prescription with you.
However, if you want to bring medical marijuana, I recommend that you read my article about bringing marijuana on a cruise ship.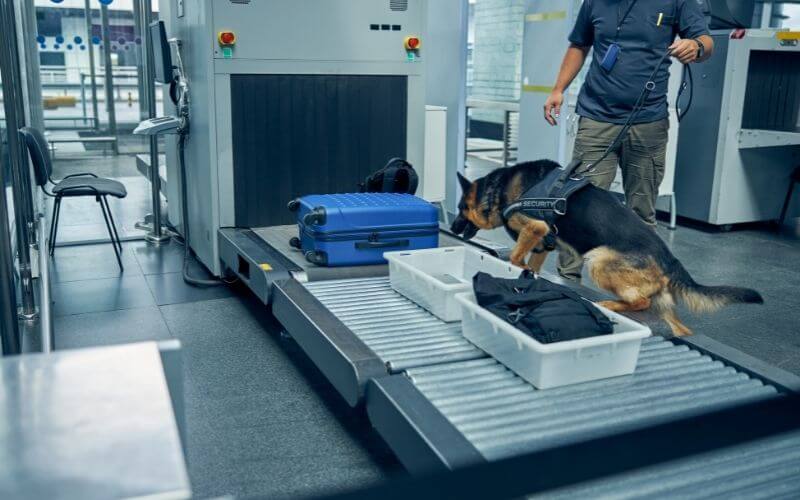 Can you sneak drugs onto a cruise ship?
Illegal drugs are not allowed on cruise ships. If you are caught sneaking drugs onto a cruise ship you will likely be handed over to the police and you could face a harsh sentence for drug smuggling.
Do they search for drugs on cruise ships?
Cruise lines use a variety of methods to search for illegal drugs including x-rays, metal detectors, scanners and sniffer dogs. That said, the security team's main priority isn't to look for drugs, as they have other things to be concerned with.
Cruise ship security teams are mostly searching for alcohol and weapons. Due to the high cost of drinks on cruise ships, a lot of people try to sneak alcohol on board. And if anyone were to sneak a bomb onto a cruise ship the consequences would be disastrous.
Do you get searched on a cruise?
Cruise ship passengers aren't routinely patted down when boarding a cruise ship, although you will be asked to walk through a metal detector. If the metal detector beeps, you may either be scanned again with a hand-held metal detector or patted down by hand.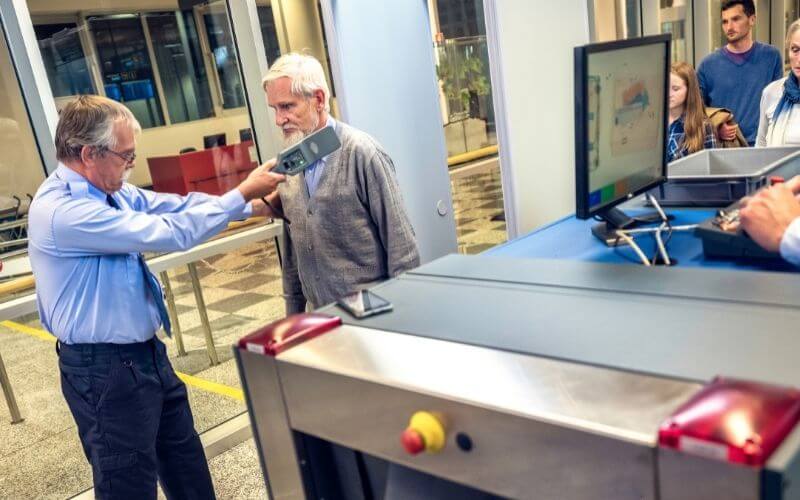 Do cruise ships have body scanners?
Cruise ports don't have the 'nude' body scanners that you step into and put your hand up like at airports. But they do have walk-through metal detectors to detect any hidden weapons.
Do they check your bags on a cruise ship?
When you board a cruise ship, your bags will be x-rayed to check for alcohol and weapons. At many ports, the luggage is also checked by a sniffer dog who may be trained to detect drugs and explosives.
Carnival has shown that when they find CBD gummies on a person boarding, they will ban them for life. So they'd no doubt do similar for other drugs too.
Are there drug dogs at cruise ports?
Not all cruise ports have drug dogs present. Ports in Mexico, the United States, Australia, the Bahamas and Bermuda are most likely to have drug dogs present. Smaller ports are less likely to use sniffer dogs.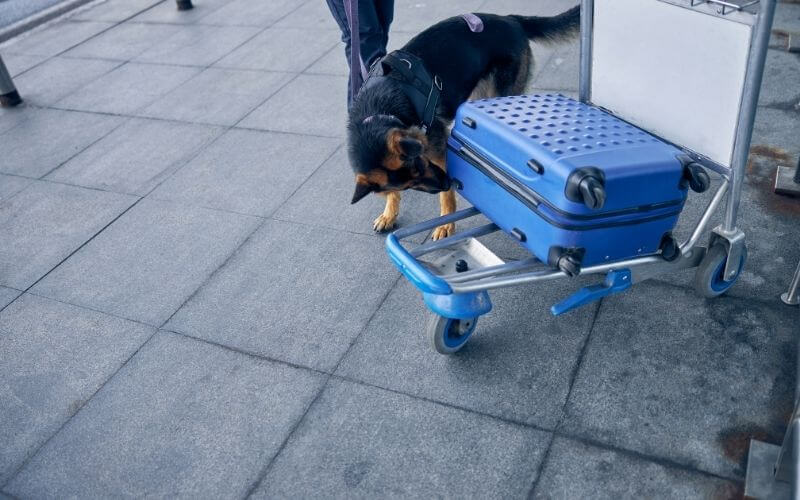 In 2021, cruise lines tested the use of sniffer dogs that are trained to detect passengers with COVID-19. It's believed that these dogs can detect infected people with 97% accuracy, even in those who are asymptomatic. [Source].
Carnival Cruise Line has announced a renewed effort to sniff out drugs across the fleet. Guests can expect to see drug sniffer dogs at home ports, destination ports, and on the ships themselves.
Read more about drug dogs on cruises.
Matt Lupoli, a spokesperson for the cruise line, said "The K-9s are part of our security team and are deployed to various locations, so guests may very well see them at terminals, destination ports, or onboard, and their deployment could change at any time."
And Christine Duffy, the President of the company, further clarified: "In case there's any confusion, let me remind guests that while marijuana and cannabis products may be legal in some states, we are required to follow federal law irrespective of the law in the state where you may be boarding your ship."
How to take drugs on a cruise ship
If you plan on bringing drugs on a cruise ship, you should make sure that you also bring your prescription. That way, if there are any questions asked about the drugs, you can prove they you are legally allowed to take them.
Smuggling illegal recreational drugs like marijuana, cocaine, opiates, hallucinogens and amphetamines on cruise ships is a serious offence and it is not something that anyone should consider doing. If you're caught, the consequences could ruin your life.
Do you get drug tested to work on a cruise ship?
Cruise ship employees are drug tested before they begin working on a cruise ship and they are also subject to random drug testing. If the cruise line suspects drug use, they will arrange additional drug tests.
Cruise lines have a zero-tolerance policy when it comes to drugs. If any guest or crew member is caught possessing or taking drugs, they will be sent home at the next port of call. Carnival has even stated that guests may be banned from taking future cruises.
The bottom line
if you want to take drugs on a cruise ship, you'd better make sure that you have a prescription for them. But even with a prescription, some drugs like medical marijuana are still not allowed.
If you just want to party and have a good time, get yourself a drinks package and you can get wasted legally every day of your cruise if you want to.
Related posts: