Babies can be expensive little things, can't they? However, one of the upsides of travelling with a baby is that they get in pretty much everywhere for free.
But do babies cruise for free?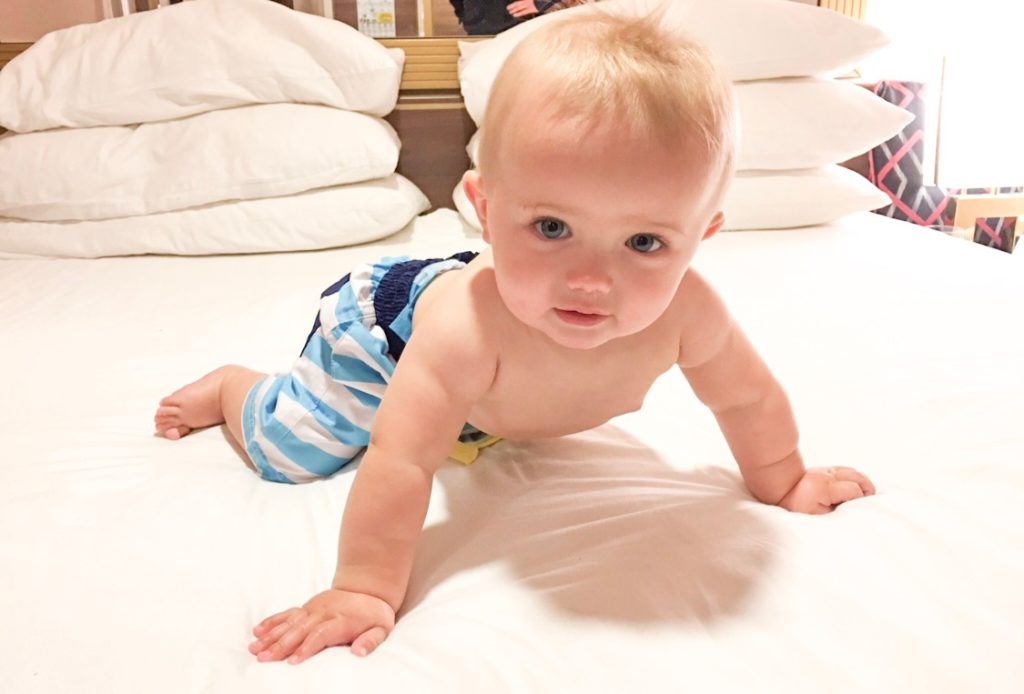 On holiday you wouldn't expect to pay for a baby to stay in your hotel room, visit tourist attractions with you or eat bits of your plate in a restaurant.
So, you might think that your baby would also travel for free on a cruise, right?
Do You Have to Pay For a Baby On a Cruise?
Babies typically aren't free on a cruise. MSC Cruises and Cunard don't charge for babies, but any other cruise lines that accept them will charge, though it will often be a reduced fare.
Many cruise lines charge the FULL ADULT PRICE for babies on-board.
Shocking! So does that mean that your cruising days are over once your little bundle of joy arrives? Or that you suddenly need to pay for a whole extra person when you add a baby to your booking?
Thankfully, no. Read on to find out how you can take your baby on a cruise for a reduced rate, or even for free…
Cruise Lines Where Babies Sail For Free
If you want to get the best value for money when taking your baby on a cruise, you'll want to know about these two cruise lines that don't charge for infants…
MSC Cruises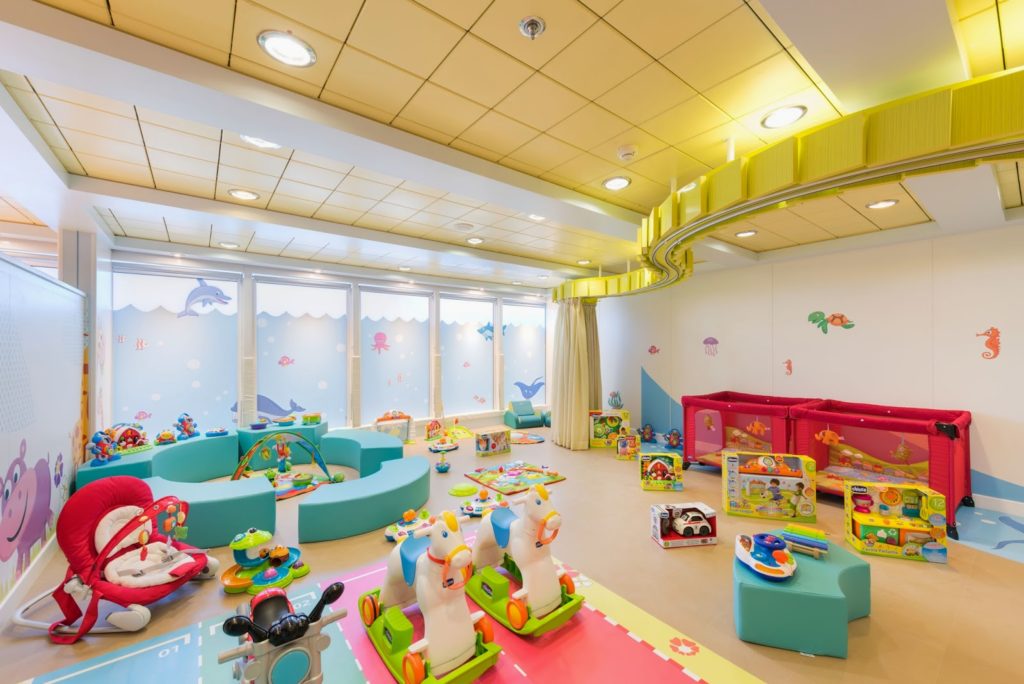 If you want to take your baby on a cruise for free, one of the best cruise lines to choose is MSC Cruises as children under two sail free of charge.
Cruises from the UK are available, or, if you need to take a flight to start your cruise, you'll just have to pay a very small amount to your airline to have the babysitting on your knee. The exact amount depends on the airline, but it won't be much.
Not only do babies sail for free with MSC Cruises, but there are loads of facilities for them on-board too. In fact, MSC Cruises have partnered with the Observatorio Chicco Baby Research Center in order to create holidays that are 'tailormade for babies'.
I took my six-month-old son on his first-ever cruise with MSC Cruises on MSC Preziosa and we had a fantastic time – I would highly recommend this cruise line.
Cunard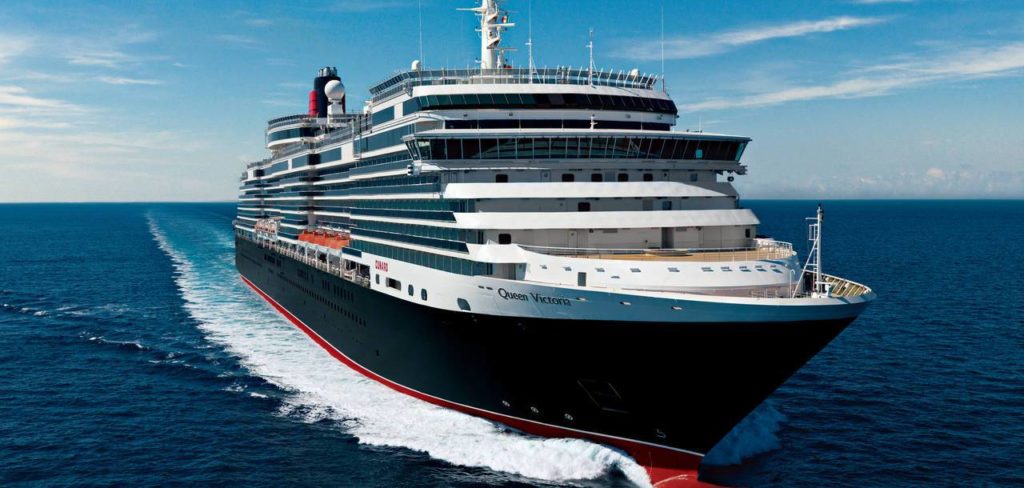 Under-twos sail for free on board Cunard cruise ships, but you will still need to pay Cunard's daily gratuities for them.
Whilst traditional cruise line Cunard isn't the first cruise line that comes to mind for most families, it is actually really good for babies.
Unlike MSC Cruises, which has a limited choice of sailings from the UK, Cunard has plenty. However, you won't find the same level of facilities for them on-board.
One great thing about Cunard cruises that MSC Cruises doesn't offer, however, is the complimentary night nursery.
Open from 6 pm until 11 pm, under-twos can be left to sleep under the supervision of professional staff whilst you enjoy dinner, a show, or a trip to the onboard casino.
Cruise Lines Where Babies Sail For a Reduced Rate
The following cruise lines are also certainly worth considering if you're looking for a cheap cruise with a baby…
Costa Cruises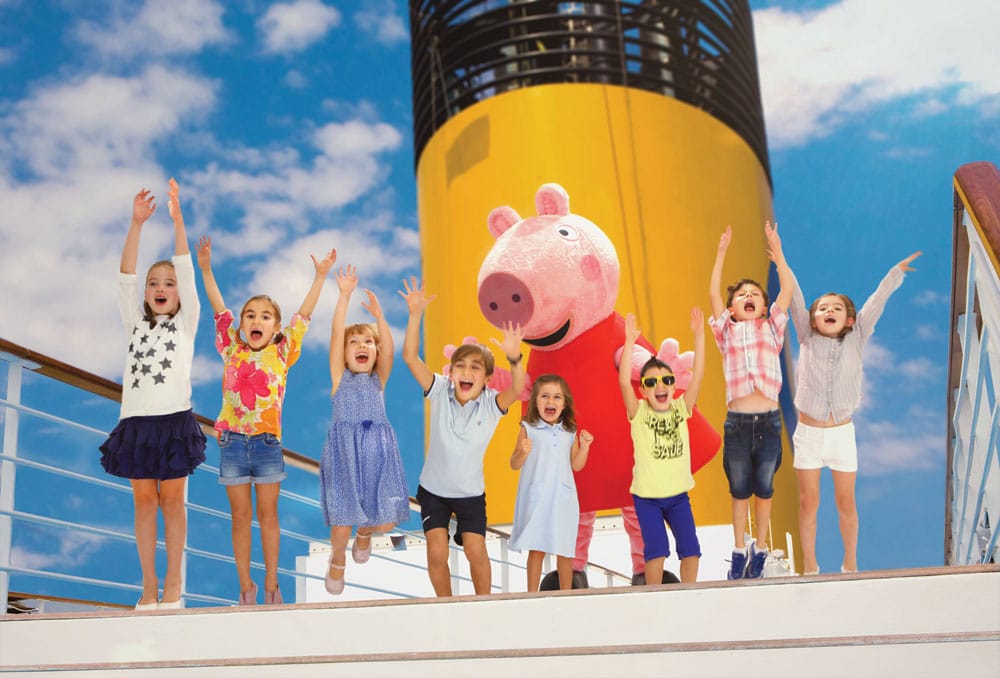 Not only will you find Peppa Pig on board, but Costa Cruises doesn't charge any cruise fare for children under the age of 18 years. Rejoice!
However, they do charge port fees and taxes for children of all ages, including babies. Port charges are what the cruise line must pay to the local authority of each port that the ship calls at, and taxes are what they have to pay to the government.
The cost of port charges and taxes varies depending on the ports that you call at but is usually around 10-20% of the adult cruise fare. This means that you're still making a great saving when you take your children on a Costa cruise compared to other cruise lines.
P&O Cruises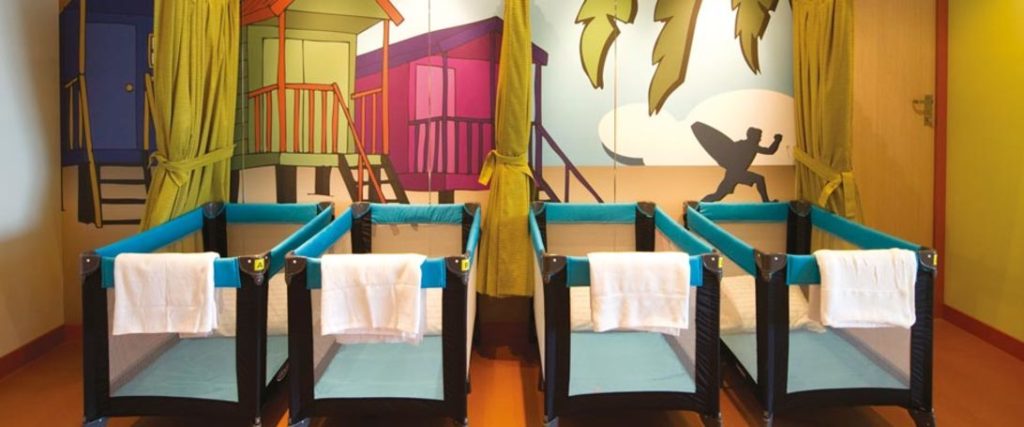 On P&O Cruises, infants under two years old travel at a 'reduced rate' which varies by cruise. P&O Cruises doesn't publish details of what the rate is, but as it varies by cruise, this is likely to be based on port taxes and charges, as well as possibly some other factors.
Passengers have reported paying anywhere from £50 to £300 to bring their baby on-board, which is always a great reduction on the adult fare.
What's more, P&O Cruises regularly have promotions which offer child places for as little as £1 outside of the school holidays. So if you can travel then, and book at the right time, you can make great savings.
The complimentary night nursery is open from 6 pm until 2 am, which means that you can spend each evening child-free, should you wish.
Suggested read: 10 essential tips for cruising with a baby or toddler on P&O Cruises
Disney Cruise Line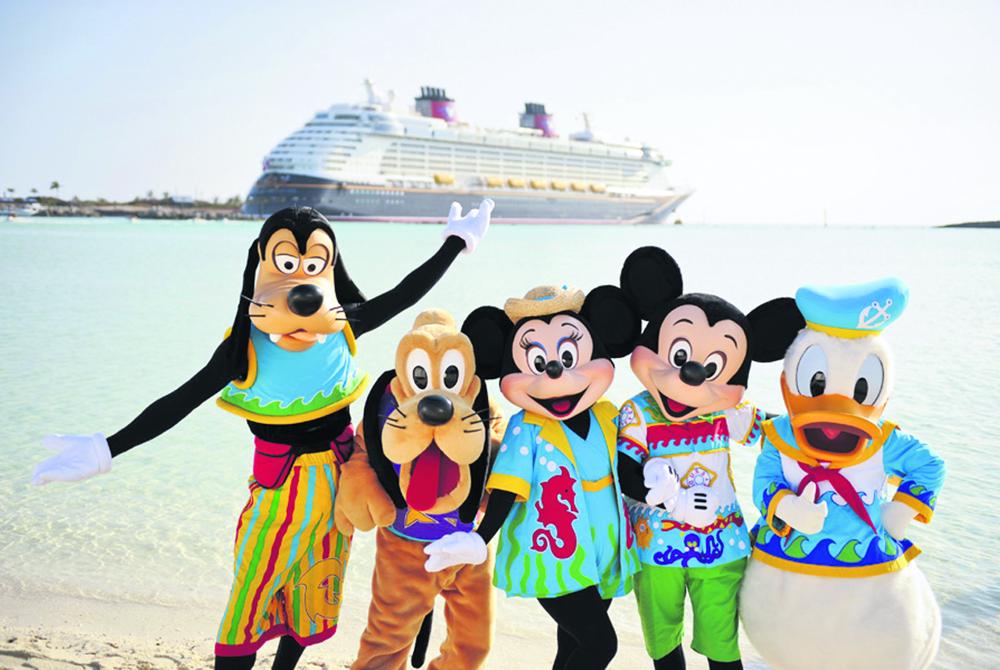 On Disney cruises, under-threes pay half of the child fare. The child fare varies and isn't a set % of the adult fare.
Disney's pricing is a bit different than other cruise lines in that they don't display a 'per person' price, just the overall price for your group. This makes it a bit tricky to see how much you're paying for the kids, but it won't be a great deal extra to add on a baby.
What might be worth noting, is that Disney Cruise Line is one of the few cruise lines to provide cabins that sleep five people.
On other cruise lines, you'll be forced to book two cabins, or a family suite, for the five of you, whereas with Disney you can all fit in one room, which is generally cheaper.
Suggested read: The best cruises for a family of 5
Cruise Lines That Charge Full Price For a Baby
Most other family-friendly cruise lines such as Carnival Cruise Line, Princess Cruises, Royal Caribbean, Celebrity Cruises and Norwegian Cruise Line don't make any reductions in pricing for children or babies.
This means that, in theory, your baby could be charged up to the full adult fare for your bundle of joy.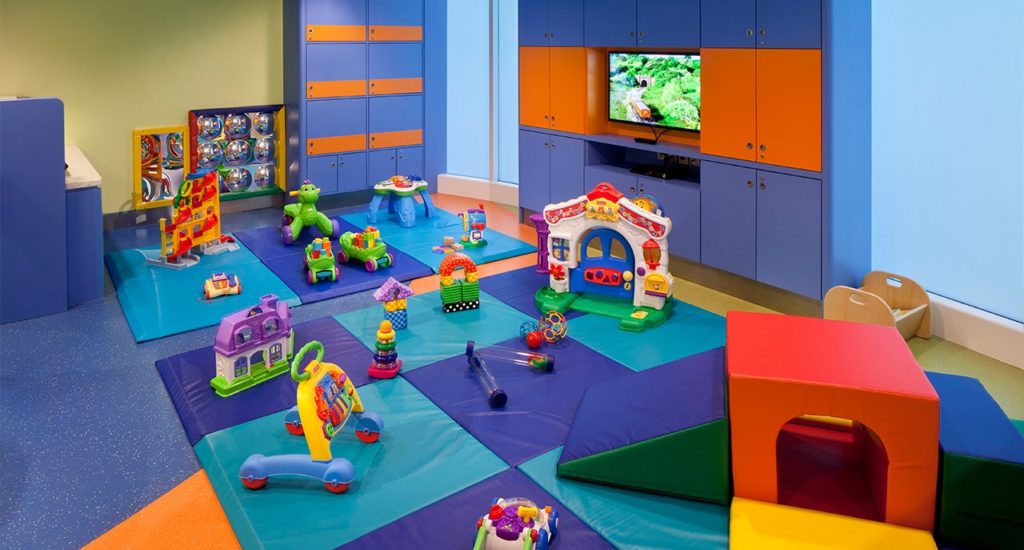 However, it's important to note that almost all cruise lines DO have reductions for the third and fourth passengers in a cabin – which applies whether they are babies, children, or even adults.
The reductions for the third and fourth passengers varies. It can be just a 10-20% reduction, or it can be much more, depending on your choice of the cruise line, sailing, whether it is in the school holidays or not, and any promotions which are currently running.
Does Royal Caribbean Charge For Infants?
Royal Caribbean charges the standard cruise fare for babies – there is no discounted Royal Caribbean infant price. However, if your baby is the third or fourth passenger in a cabin, you will often pay a reduced rate for them. Infants are also charged the full gratuity rate per day.
How to Decide Which Cruise Line is the Cheapest For a Baby
To decide which cruise has the best price, you need to work out the price of the entire cruise holiday, not just the price for the baby.
Whilst babies might get a highly reduced rate on a Disney cruise yet no discount on a Carnival cruise, the Disney cruise could still cost you three times as much.
Suggested read: How Much is a Disney Cruise Compared to Other Cruises?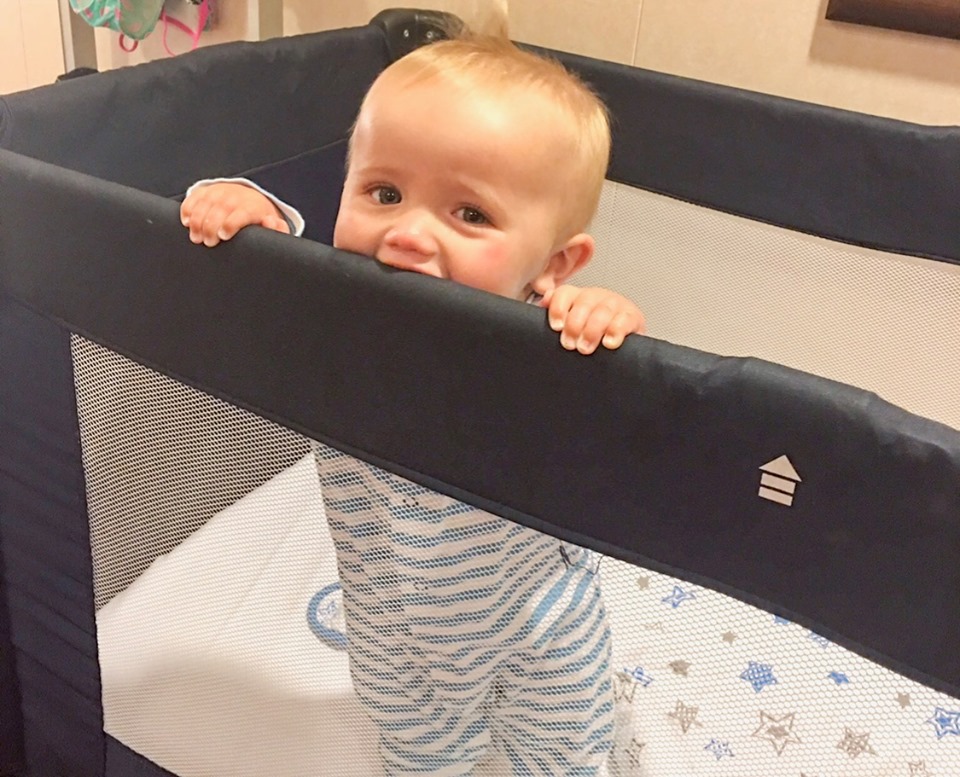 You also need to add in the cost of other added extras such as gratuities. Some cruise lines will add up to $15 per person, per day to your bill at the end of your cruise to cover tips for the staff. Often, the gratuity charge applies to all passengers, even babies.
On a seven-night cruise for two adults and a baby, gratuities could add up to an extra £250.
If you're not expecting it, this can be an unwelcome surprise at the end of your cruise. But if you choose a cruise line that doesn't charge any gratuities, such as P&O Cruises or MSC Cruises, you won't need to worry about it.
Read more: Should You Prepay Gratuities on a Cruise?
Babies tend to be free of charge (or only have a very small fee) on most airlines.
Of course, if you decide to fly, you'll have airline luggage restrictions to think about because let's face it, babies tend to need a lot of stuff! One of the great things about cruising from your nearest post is that you don't have any limits on how much luggage you can bring.
Here's a handy list of what you need if you choose a fly-cruise: Flying with a Baby Checklist
Finally, remember, that the cheapest cruise isn't always the best. When you're travelling with a baby, you'll want to be really mindful of things like awkward flight times, long coach journeys in each port and whether the cruise has like-minded passengers who will be happy to see families joining them on-board.
Have you cruised with a baby? Did you get a good deal?
And if you need a little more help, why not sign up for my baby cruise packing list?
And if you fancy bagging yourself a free cruise for the whole family, check out this article next: How To Get A Free Cruise.
Related Posts: