Many people in the United States choose to own and carry guns for their own protection. With adequate training and safety knowledge, people may feel comfortable in the knowledge that they can effectively defend themselves wherever they go.
But can you take your gun on a cruise ship?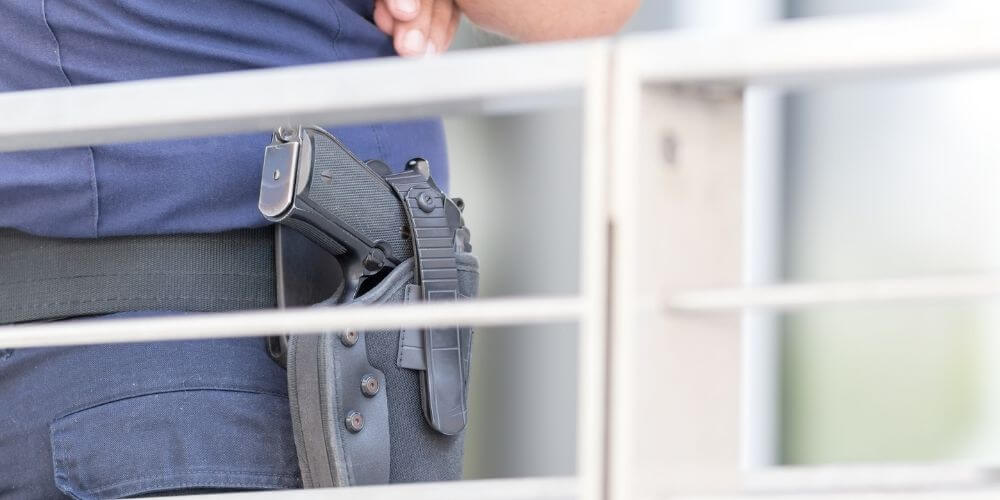 Just as gun laws vary by state across the United States, the same applies when you're on a cruise ship. If you're concerned about safety while at sea or would like to know the specific rules for crew or guests carrying a gun on a cruise, read on for all of the details.
Can You Carry a Gun on a Cruise Ship?
Most cruise lines do not allow guests to take guns on board. Firearms are prohibited as a safety measure and taking one aboard your ship could violate several laws. This includes maritime law which your cruise line abides by as well as the laws of the ports and countries you visit.
For the people who regularly carry a firearm when at home, the thought of not being able to take their gun on a cruise may make them feel unsafe, particularly when worried about pirates or terrorists. You may feel as though you can't defend yourself.
Thankfully, cruise lines are aware of the need to protect their guests and crew and – despite guns being prohibited on most ships – there are necessary measures and protocols in place to ensure everyone remains safe in every situation that may arise.
Do Cruise Ships Have Armed Security?
While cruise ships do not have police on board, they do have highly-trained security personnel on board. Cruise ship security teams are headed by former federal, state or military law enforcement. Each team member is trained to a high level and there will be someone on-call 24/7.
Every cruise ship sailing to or from the United States also has at least one crew member on board trained in crime prevention, detection, and reporting.
Suggested read: Do Cruise Ships Have Police?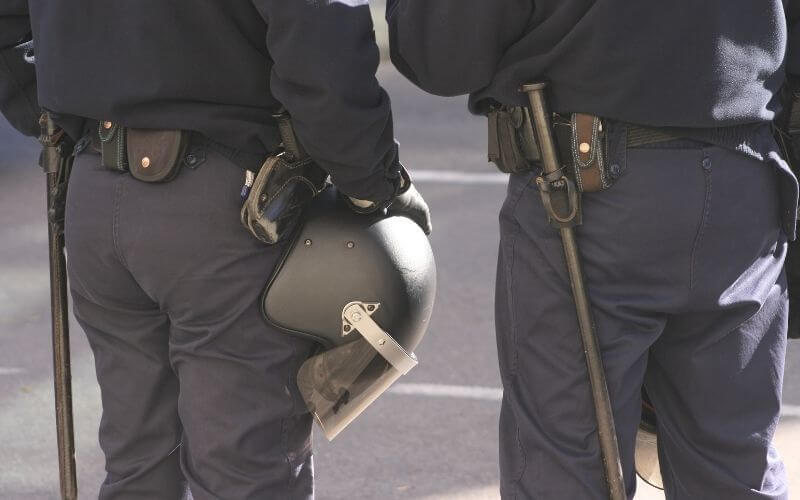 Do Ship Captains Carry Guns?
Cruise ship captains do not carry guns. However, the captain and the staff captain can give permission to the security team to arm themselves if necessary in order to protect the guests and crew members from an immediate threat.
Do Cruise Ships Carry Guns?
Cruise ship security officers do not carry guns and you will never see a gun on a cruise ship. That doesn't mean that there isn't a hidden cache of firearms locked away for emergencies.
Cruise lines do not release details of their security operations for obvious reasons. So there is no publicly available information about the types of firearms on cruise ships, where they are stored or under what circumstances they may be used.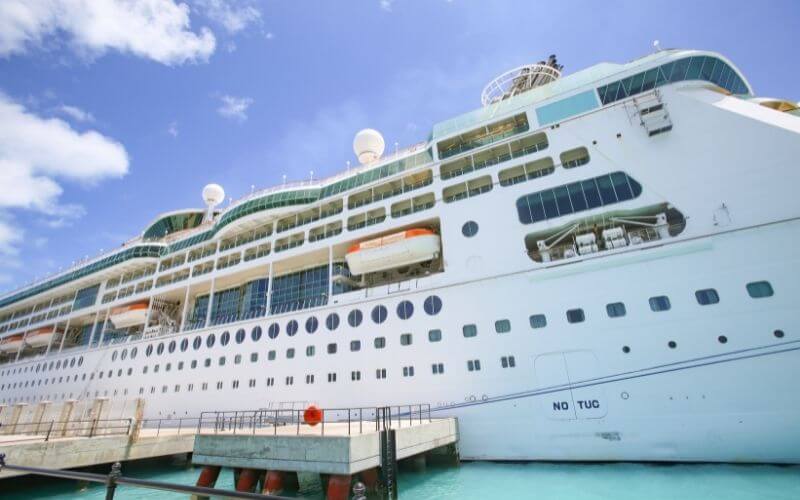 Until the early 1990s, some cruise ships offered skeet shooting as an onboard activity. Guests were handed shotguns and allowed to shoot clay pigeons that were launched into the ocean. As you might expect, this is no longer allowed.
Are Ships Armed Against Pirates?
If a cruise ship comes into contact with pirates or is under threat of being hijacked, a special security team may board the ship to assist. This may include armed guards who are specially trained.
Security teams are trained in what protocols to undertake should this situation arise including using defensive equipment such as sonic boom weapons and high-pressure water jets.
Preventative measures are also in place including the use of night-vision binoculars and water cannons as a deterrent, as reported as best practice for the shipping industry.
Do US laws Apply on Cruise Ships?
Cruise lines abide by maritime law in most instances, as once a ship sails more than 12 miles from the coast of any country, it is classed as being in international waters.
Crime at sea typically involves international relations between the US government, foreign port authorities and officials from the registered country of the ship. If the ship is in port, the jurisdiction falls to the local authorities, whereas beyond the mile limit, this will go to the laws of the ship's registered country.
Suggested read: Why Do So Many Cruise Ships Register In The Bahamas?
Cruise ships that embark and disembark in the United States are required to report all crimes that occur at sea, according to the Cruise Vessel Security and Safety Act – in place since 2010.
Suggested read: What's legal in international waters?
Why Can You Not Take a Gun on a Cruise From the United States?
The cruise industry follows strict and comprehensive security rules which apply to both guests and crew. Within these rules, weapons are listed as prohibited items including guns.
Possession of any prohibited items is not permissible without a valid reason such as a requirement of ship operations; part of a crew member's official duties; or with the consent of an authorised ship representative.
As well as guns, cruise ships have a number of other items which are completely banned from being brought on board. These include:
Knives
Illegal drugs and substances
Flammable liquids and explosives
Dangerous chemicals
Suggested read: The Things You Can & Can't Take On A Cruise Ship
The ruling on bringing prohibited items relates to all people on board – including guests and crew. Bringing a gun on a cruise ship is a serious offence and, if found guilty, can come with a punishment.
These punishments vary as bringing a firearm on a cruise violates several laws and policies, including cruise line guidance, maritime law and local port laws.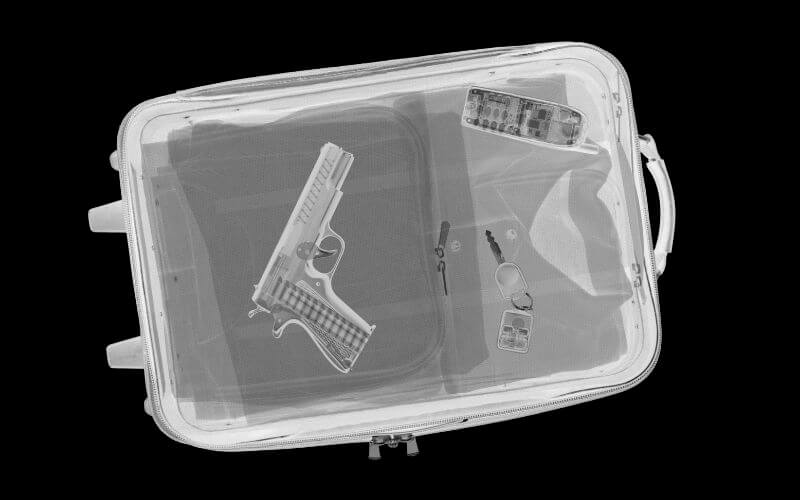 Final Thoughts
In summary, while you may feel reassured by having your gun on your person, you cannot take it on a cruise ship as it is against cruise line rules as well as local, national and maritime laws.
Expertly trained security professionals are on-call at all hours of the day on a cruise ship and they know the exact response required should there be a risk.
It's always worth familiarising yourself with prohibited items on your sailing to ensure you know the rules and can be confident to know what to expect.
Related posts: