Looking for that first cruise holiday without the parents hanging around?
Or maybe you're the parent and you're sending off your kids with your blessing as they enter adulthood and want to enjoy a cruise with a bit of independence.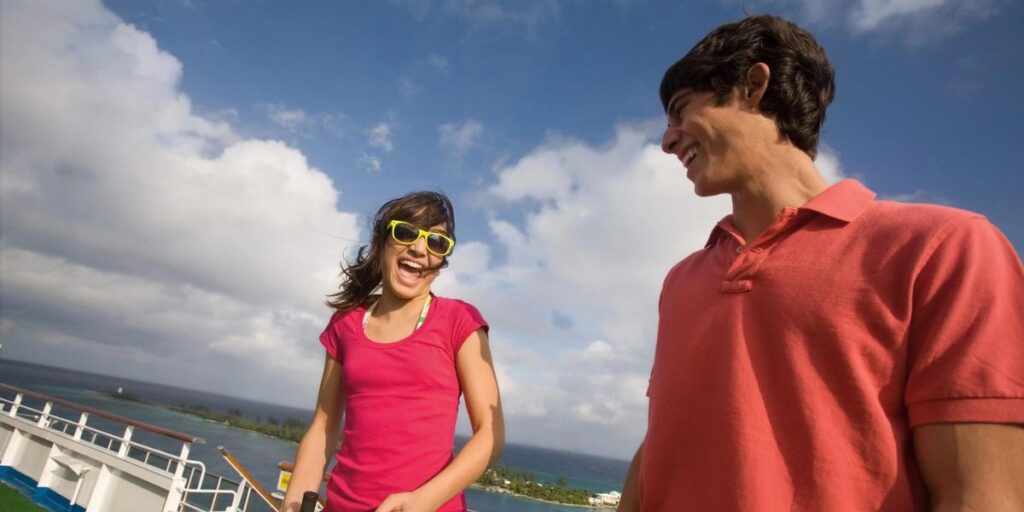 When I was 18 I spent a fantastic two weeks in Ibiza with my friends. We never thought of a cruise, but that would have been just as great. I'm sure!
Not every cruise line treats 18-year-olds as full adults though. So in this guide, I'll let you know which cruise lines allow guests under 21 without parents, and what makes them a good choice.
Can you book a cruise at 18?
You can book a cruise when you're 18 years old, and travel without your parents, but only on some cruise lines, and it depends on the destination too. For most cruises with a US port, you'd need to be 21 or older to be able to travel without a parent or other older passenger, but there are some exceptions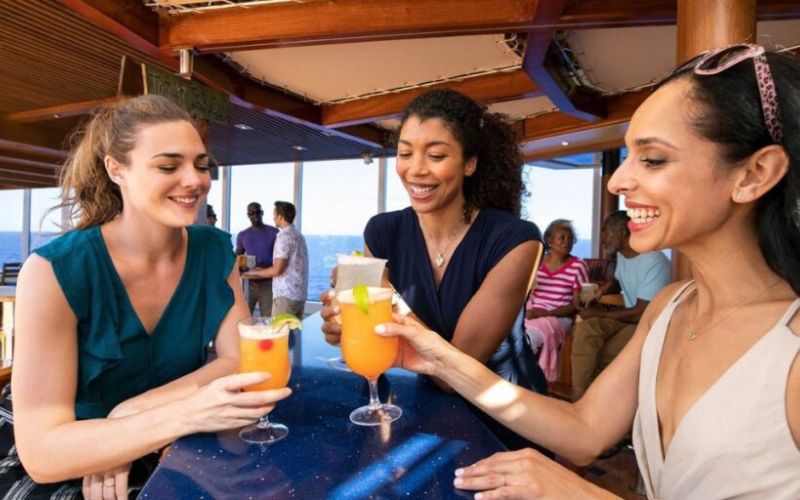 The rules for cruising on your own closely mirror those for drinking age. So if you're considered a minor then you're not usually able to cruise on your own, and in the US, and on certain American-based cruise lines, anyone aged 20 or younger is a minor.
Thankfully those rules don't apply everywhere. There are some cruises where 18-year-olds can travel without parents, and they can also drink alcohol at sea. Even when cruising from Florida. Yay!
What's it like to cruise at 18?
YouTuber ShipFaced first started cruising without his parents at the age of 18. He went on Symphony of the Seas with a friend and also took a solo cruise at 18 on MSC Bellissima.
He commented: "Thinking about going from cruising as a teen to cruising as an adult can be a daunting thought. Not having the teen areas to meet people and most significantly having to plan the holiday all on your own. As an 18-year-old I did cruises solo and with friends and really enjoyed both styles."
"You will make mistakes. For example, I got off at Genoa and got a connecting flight back home when there was a direct and therefore got stuck in Paris airport for hours. Despite that, it's okay to make mistakes and you will learn from them. There is so much variety now for cruising as a young adult and there are so many companies and ships to choose from, it's an amazing way to travel as an 18-year-old."
What cruises can you go on alone at 18?
Generally, British cruise lines will allow guests to travel once they are 18 years or older, while select European and American cruise lines will allow guests to sail to European destinations, such as MSC, Celebrity Cruises and Royal Caribbean.
Here are all the options for those aged 18, 19 or 20 to cruise without parents. I've ordered them starting with the best options…
1. Virgin Voyages
Virgin Voyages is the best cruise line for under 21s looking for a party atmosphere. The ships are all adults-only, with 18-, 19- and 20-year-olds welcome to join the fun.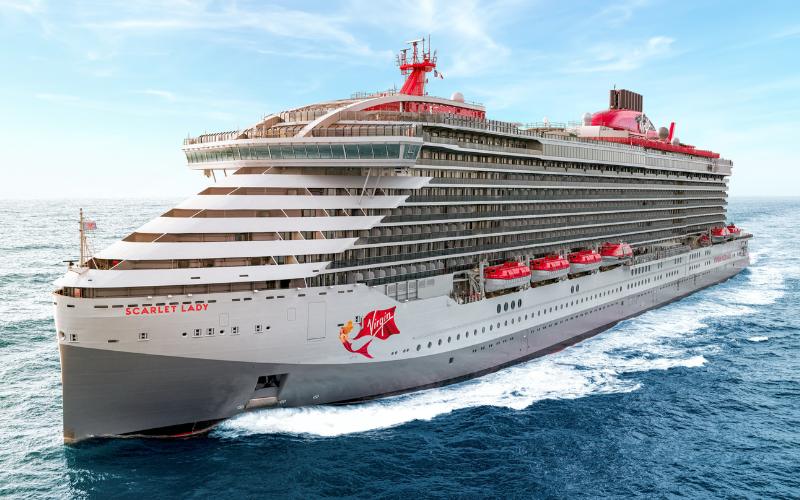 Expect deck parties with well-known DJs on select sailings, beach parties, nightclubs, risque entertainment, drag brunches, and themed events that are fantastic fun.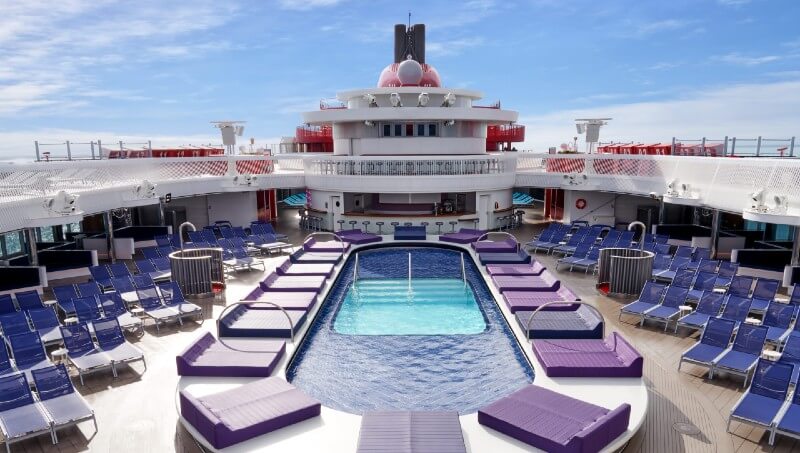 There's a fantastic menu of drinks to choose from and 18-year-olds are allowed to drink alcohol. The United States doesn't allow under 21s to drink, but as soon as the ship is 12 nautical miles away from the US and in international waters, the bar is yours.
Read more: Virgin Voyages Drink Packages
2. MSC Cruises (avoiding the US)
MSC Cruises is another great choice for those under 21 who wish to travel without their parents. But, you'll only be allowed on cruises that don't include ports in the US.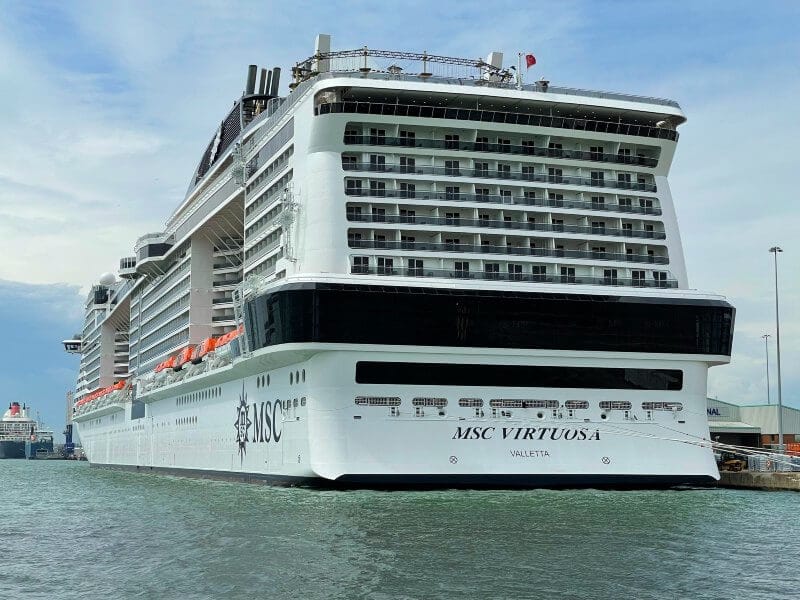 MSC ships have a lively atmosphere on board, with good evening entertainment, a wide variety of dining options, and plenty of bars where you can grab a cocktail. MSC Cruises are pretty cheap too so they're a good option for students or anyone who doesn't have a ton of cash to splash.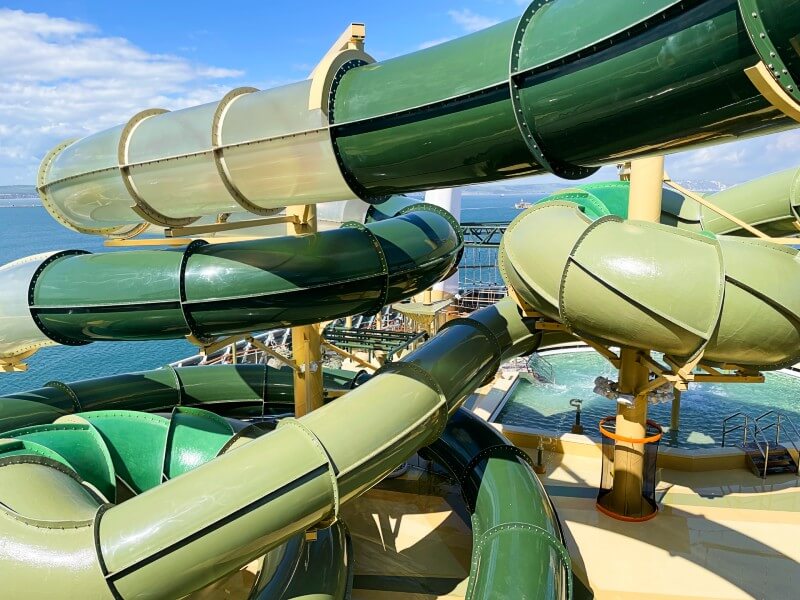 MSC Cruises' drinks packages are pretty reasonably priced and 18-year-olds on non-US can also drink alcohol.
Read more: Why Are MSC Cruises So Cheap?
3. Royal Caribbean (avoiding the US)
One of the biggest cruise lines in the world, Royal Caribbean is an excellent choice for 18- to 20-year-olds who want a good atmosphere throughout their whole voyage. These are the ships packed with the most daytime activities, including rock climbing and surf simulators.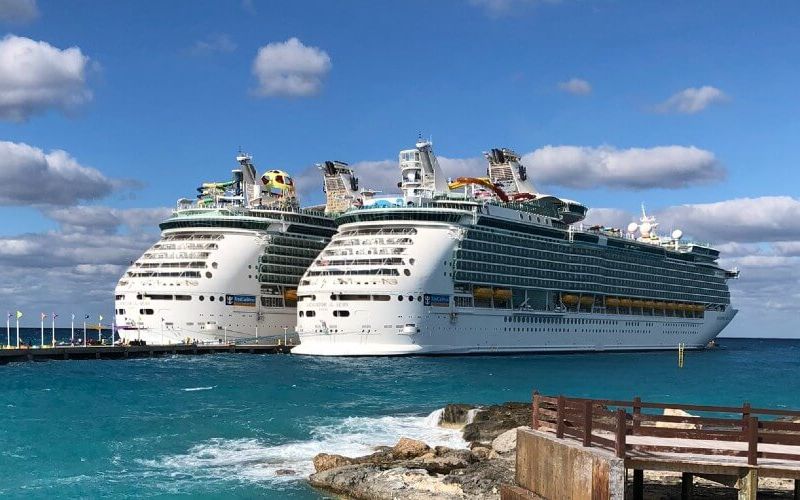 And then at night, there are some really cool bars and lounges where you can relax, while different ships have karaoke venues, escape rooms and more. Plus there's always a nightclub if you fancy a late one.
Read more: What's Included in a Royal Caribbean Cruise?
4. Disney Cruise Line (avoiding the US)
Disney Cruise Line does accept guests who are aged 18 and over on European cruises, but you won't be able to drink if you're not travelling with your parents. Still, a Disney cruise is not a booze cruise!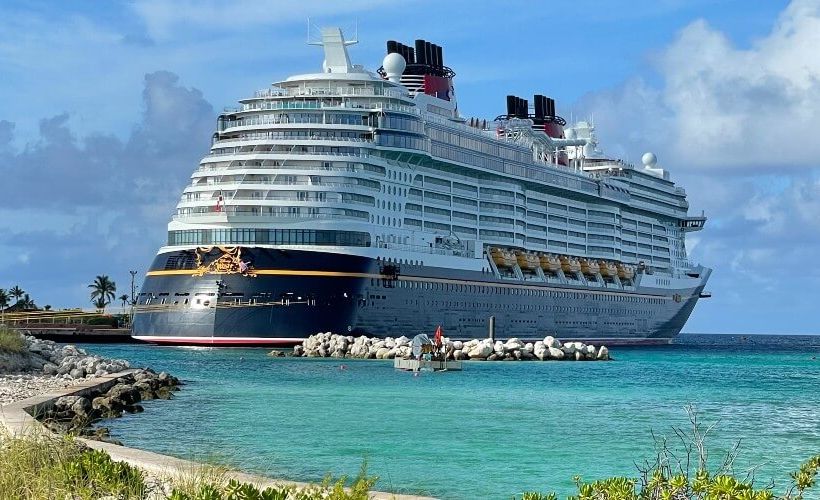 Choose a Disney sailing if you love everything to do with the House of Mouse – you can expect amazing live entertainment, fun restaurants and some exciting daytime activities including water slides. A lot of the features are aimed at younger children though, and be aware that Disney cruises are expensive.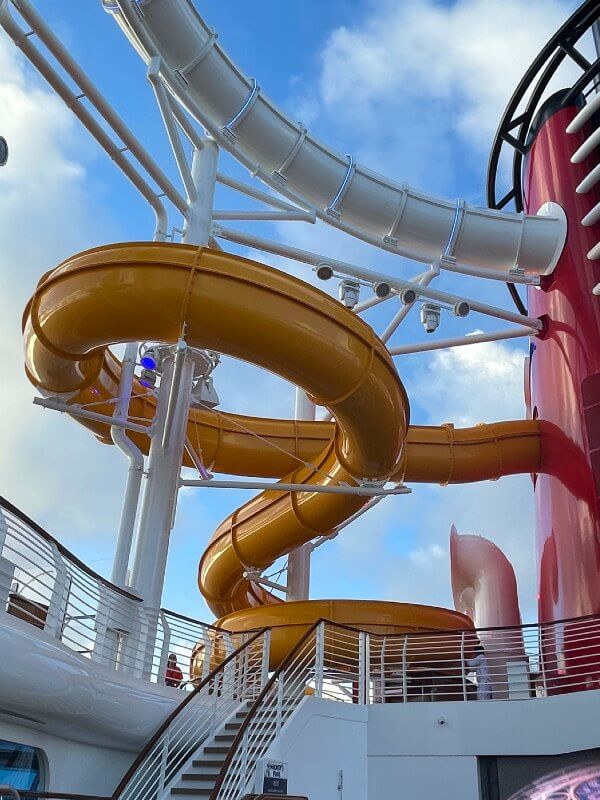 5. P&O Cruises
P&O is one of the biggest cruise lines operating out of Britain, and they have a mix of ships to suit different audiences. If you're aged 18-20 you can either choose to sail on one of the two adults-only ships, or pick a family ship if you want the newest options such as Iona and Arvia.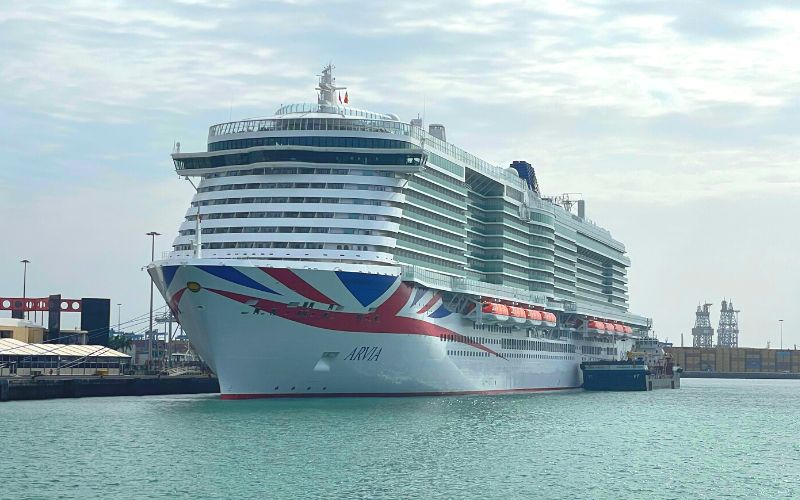 I'd say that the family ships are actually better, as you're more likely to meet people your own age. The adult-only ships are much smaller and tend to attract the over 50s.
Arvia in particular has some cool features like a high ropes course, mini golf and an escape room.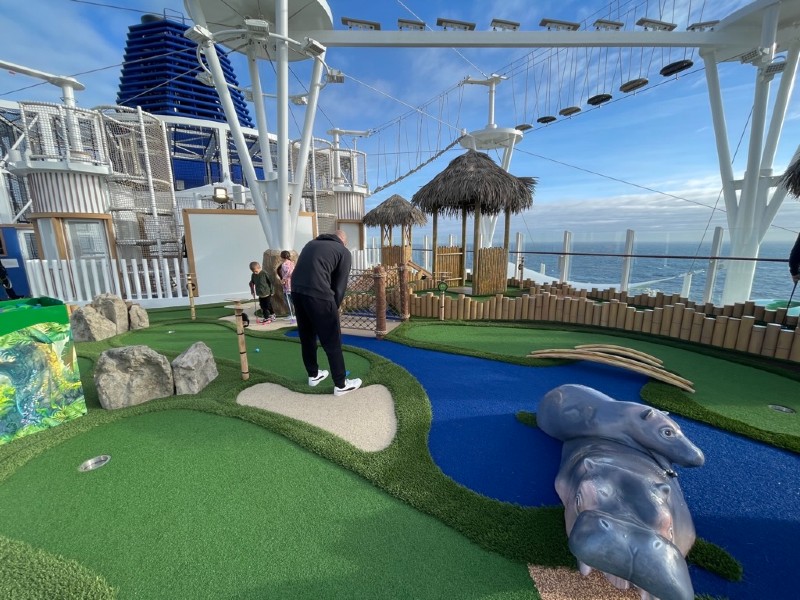 There's a good mix of daytime activities if you want to relax, and at night there are some interesting bars that offer a more lively atmosphere.
Read more: What's Included in a P&O Cruise?
6. Celebrity Cruises (avoiding the US)
Celebrity Cruises is a premium cruise line with ships that are modern and sleek. Expect innovative features including a moving bar on the side of the latest ships, real grass lawns where you can unwind, and stunning dining venues.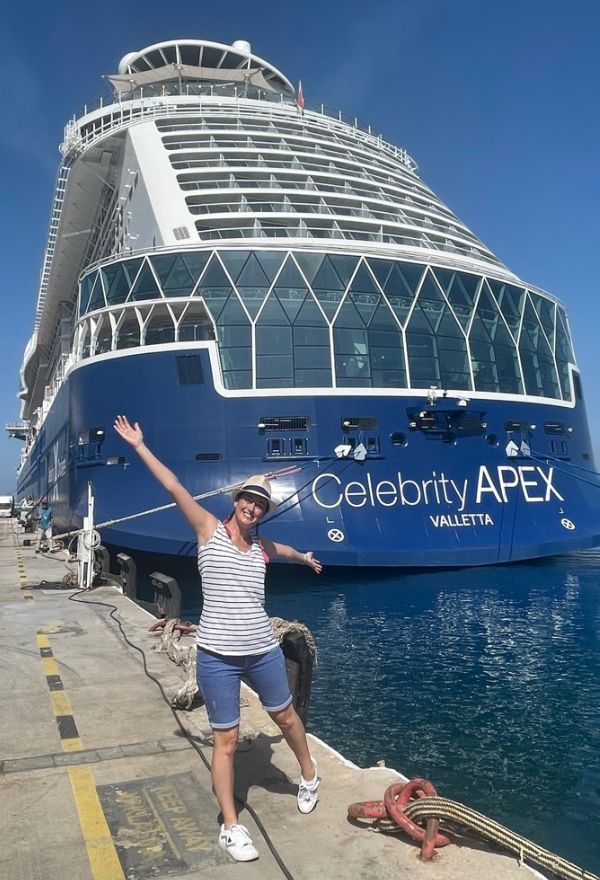 A Celebrity cruise would be a good choice if you have a healthy budget to spend and you aren't looking for too many daytime activities, but you'd like a contemporary cruise experience.
Read more: Celebrity Cruise Ships By Class
7. Marella Cruises
Marella Cruises is a British cruise line that offers a good mix of daytime and evening activities, although nothing too wild or youth-oriented. Still, 18-year-olds are welcome on the ships and are allowed to drink as well.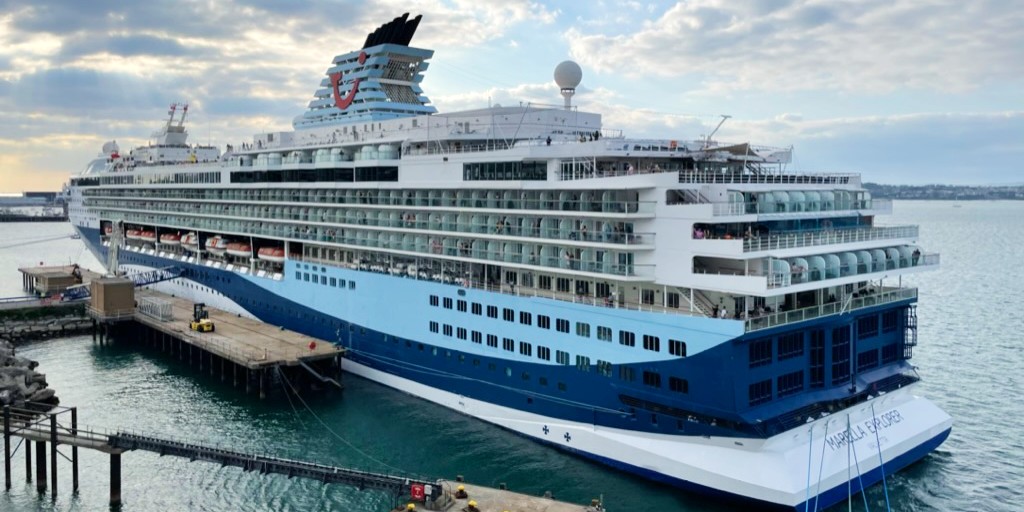 The ships do all have a nightclub too, as well as various bars, so while it's not a really young atmosphere there are plenty of places you can relax and have fun. Plus Marella's all-inclusive options are very affordable for the young adult on a budget.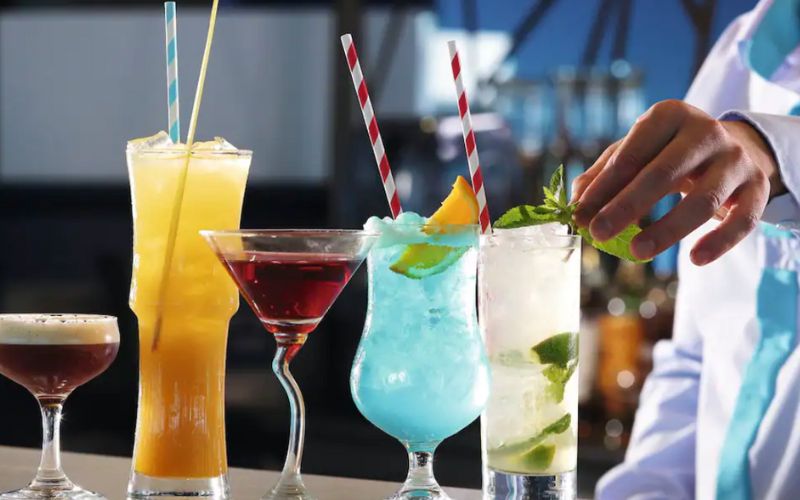 Read more: Things to love about Marella Cruises
8. Ambassador Cruise Line
Ambassador Cruise Line is a relatively new British cruise line that is aimed, by its own admission, at the mainly over-50s crowd, although all adults aged 18 and over can book.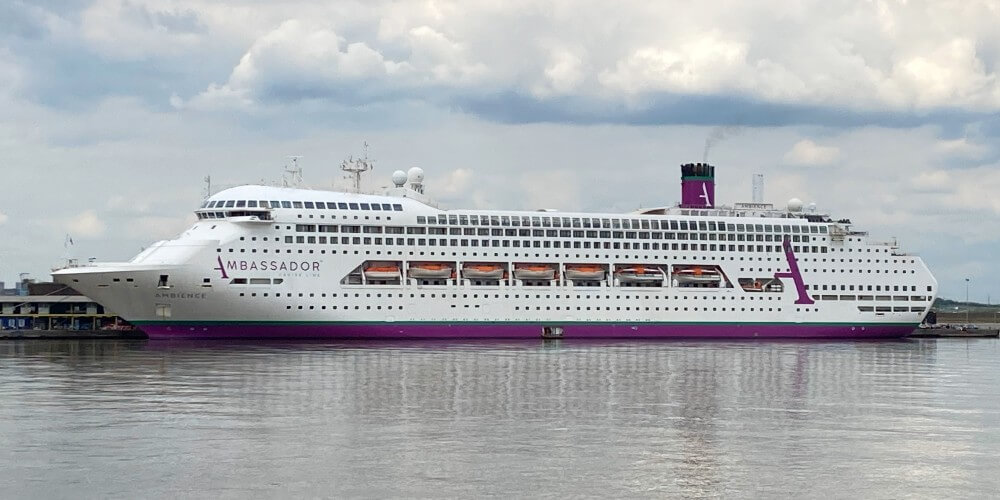 Don't expect a party atmosphere on board. But if you are looking to travel and explore, and you like the idea of no-hassle cruising from the UK without flying, it's worth exploring the sailings on offer.
Read more: Ambassador Cruise Line Ships: What To Expect
9. Fred. Olsen
Traditionally, Fred. Olsen cruises have been most popular with the older market, but 18-year-olds are welcome onboard. I've recently sailed on a Fred. Olsen cruise and it wasn't what I expected. I was one of the younger people on board and I'm 38!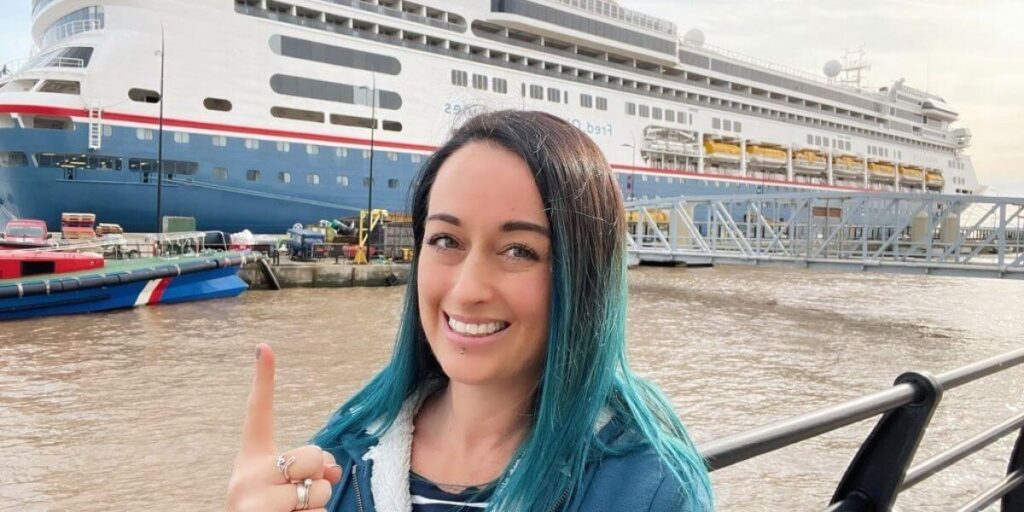 Again, don't expect a party atmosphere. If you're an 18-year-old who enjoys quiet relaxation, craft activities and exploring destinations then yes, consider a Fred. Olsen cruise. But this isn't the cruise if you want to get a bit rowdy.
10. Cunard
Cunard is the quintessential traditional cruising experience and, being a British cruise line, guests are welcome to book without their parents once they reach 18.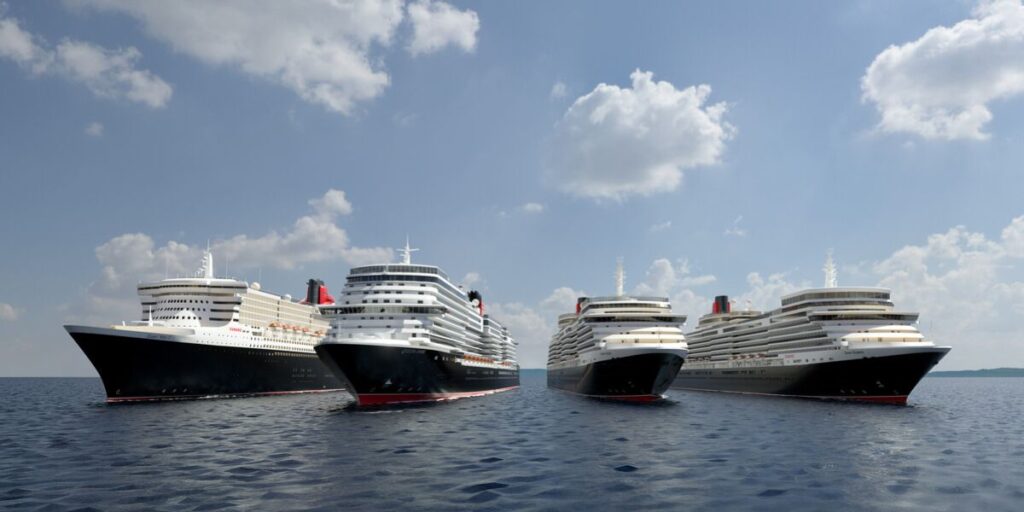 With a Cunard cruise, you should expect more of a formal atmosphere than you'd find on other cruise lines on this list and the other cruisers will be mostly retired people. If that appeals, and you're not looking for ships to be packed with innovation or thrilling daytime activities then certainly take a look.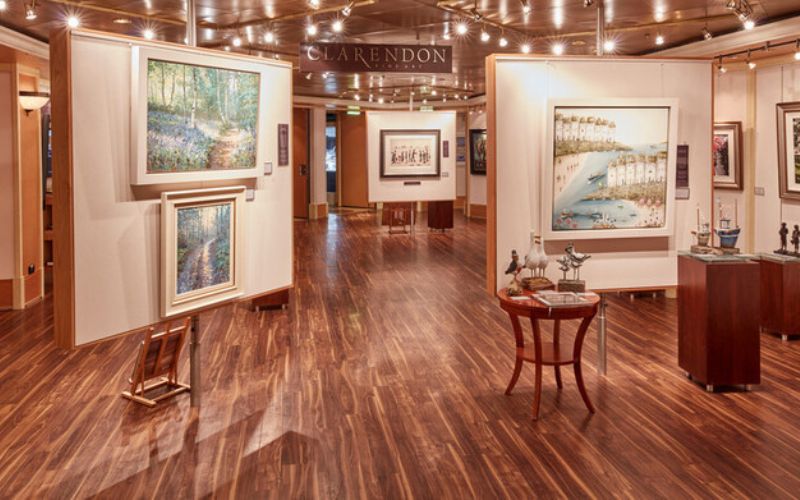 11. Carnival
Technically, you can also cruise with Carnival if you're aged 18 to 20, including ports in the US – but you have to be married and travelling with your spouse. That's the only time that guests under 21 can travel without someone aged at least 25 with them.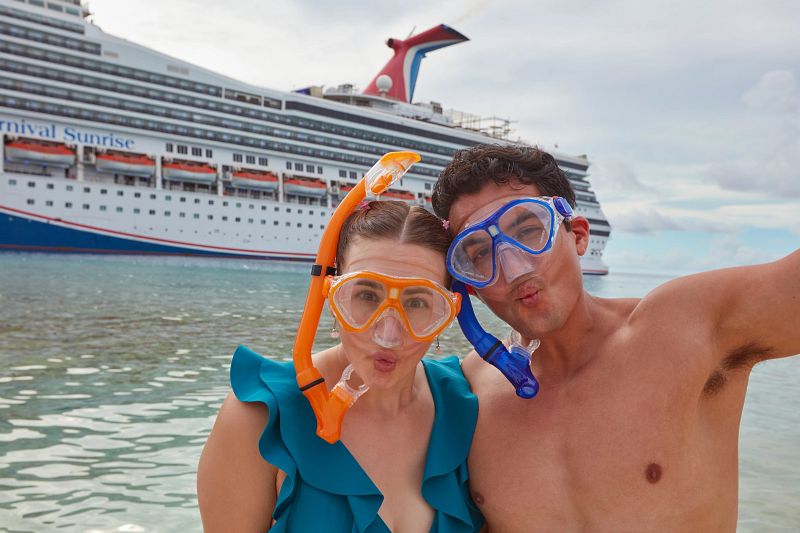 Can you drink on a cruise at 18?
There are some cruise lines where you can drink when you're 18, but it depends on the cruise line and the itinerary – again, if you're cruising to the US then you can't drink even on the rest of the cruise, unless you're on a Virgin Voyages ship.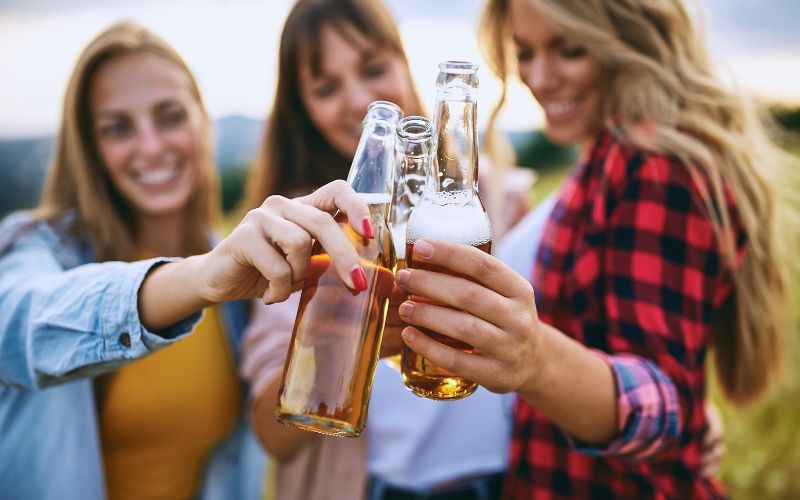 You'll probably want to note that some cruises also only allow 18- to 20-year-olds to drink beer, cider and wine – so no spirits – while others ask parents to sign a waiver saying they're happy for their 18 to 20-year-olds to drink alcohol. But the parents have to be on that cruise with them.
Read more: Can You Drink On A Cruise At 18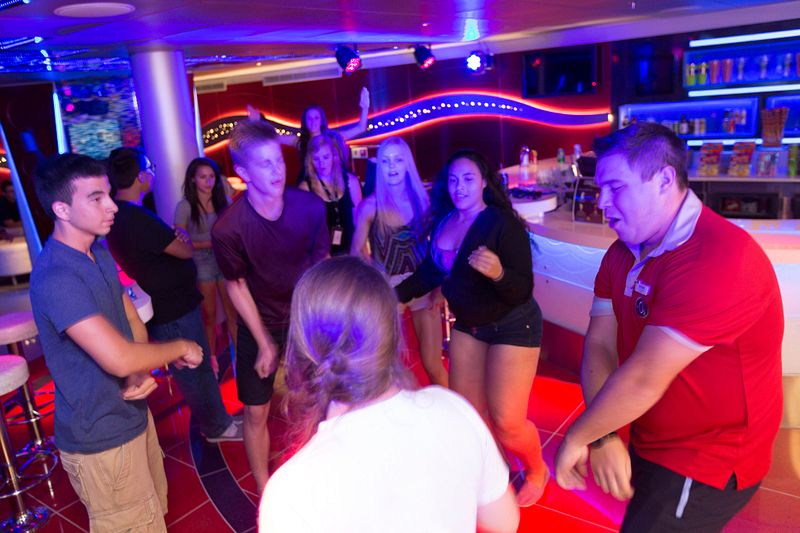 Final word
So, if you're 18, 19 or 20 years old and you want to book a cruise without the old folk hovering around you, there are a selection of cruise lines you can choose from, provided you stick to mainly European destinations.
Next, check out my article on how old you have to be to cruise in general, so that you can see the minimum age for younger guests who are sailing with their families.
Related Posts: