Celestyal Cruises isn't the most well-known of cruise lines, but could it be just what you're looking for?
This Cypriot-owned cruise line is still a relative newcomer to the cruise market, being established in 2014. That's not long at all, especially when compared to world-famous cruise lines like P&O Cruises which has been cruising for over 180 years!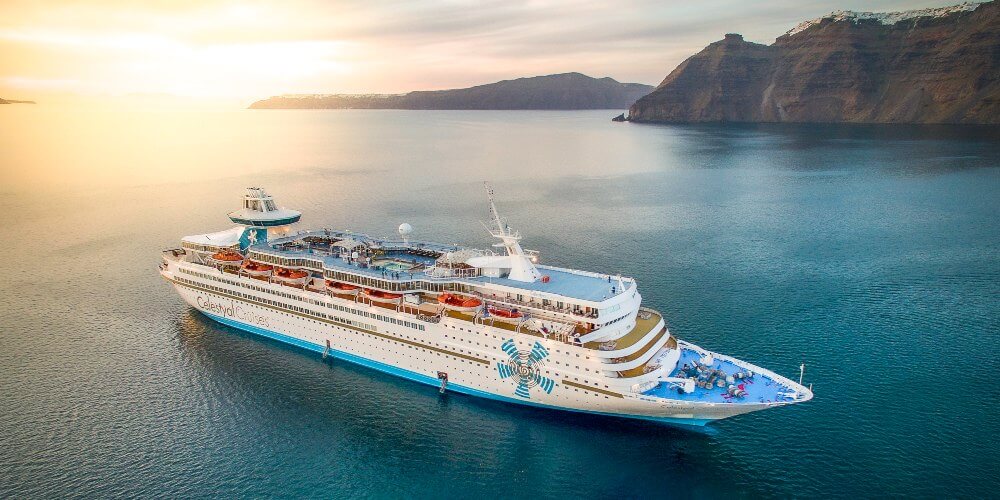 Celestyal Cruises is a small cruise line by most standards, with only three ships, all of which cruise out of Athens. But, if you like the idea of a port-intensive Greek Island cruise, then Celestyal Cruises could be just the ticket.
I loved my Greek Islands cruise with Celestyal – so here are 14 reasons why you should consider a cruise with Celestyal Cruises too…
1. Celestyal Cruises Are All About the Destinations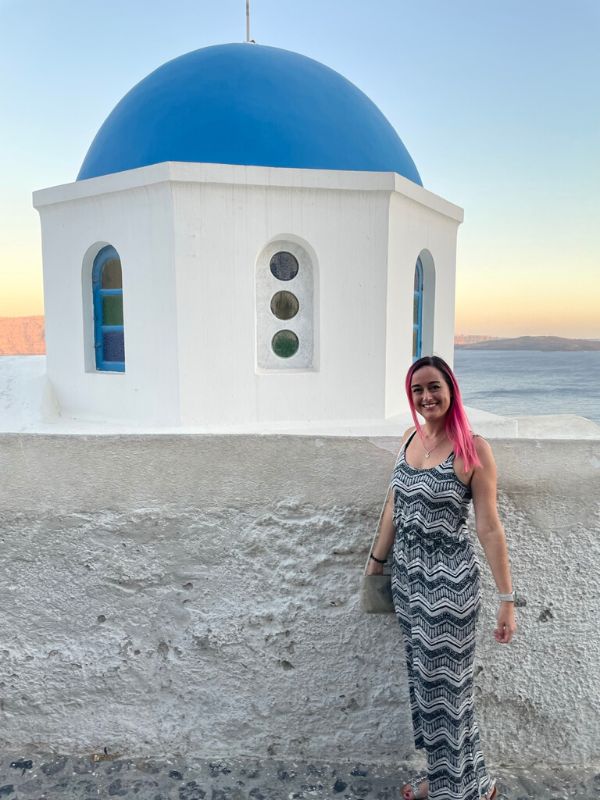 On a Celestyal cruise, exploring new places is the highlight of your holiday. Yes, the ships are beautiful, but spending time at sea isn't the main reason to take a cruise with this cruise line.
Each Celestyal cruise focuses on showing you the most exciting, historic and romantic port cities and islands of the eastern Mediterranean. If you want to see a lot of this part of the world in a week or less, a cruise ship is certainly the best way to travel.
Celestyal Cruises visits only five countries:
Greece
Turkey
Egypt
Cyprus
Israel
Concentrating on just the eastern Mediterranean, rather than the whole world, means that Celestyal Cruises can be a specialist in this area. Each itinerary is carefully crafted to showcase the most awe-inspiring scenery, architecture and natural wonders as you cruise between volcanic islands to explore vibrant cities and admire beautiful beaches.
Celestyal Cruises offers a choice of three-night, four-night or seven-night itineraries. If you want a longer cruise, you can take two different seven-night cruises back to back to create a 14-night itinerary.
Each cruise departs from Athens – an easy city to fly to from anywhere in the world.
As well as popular tourist destinations like Santorini, Mykonos and Istanbul, you can expect to visit lesser-known hidden gems like the Greek islands of Syros and Patmos.
2. Celestyal Cruises Call at Multiple Ports per Day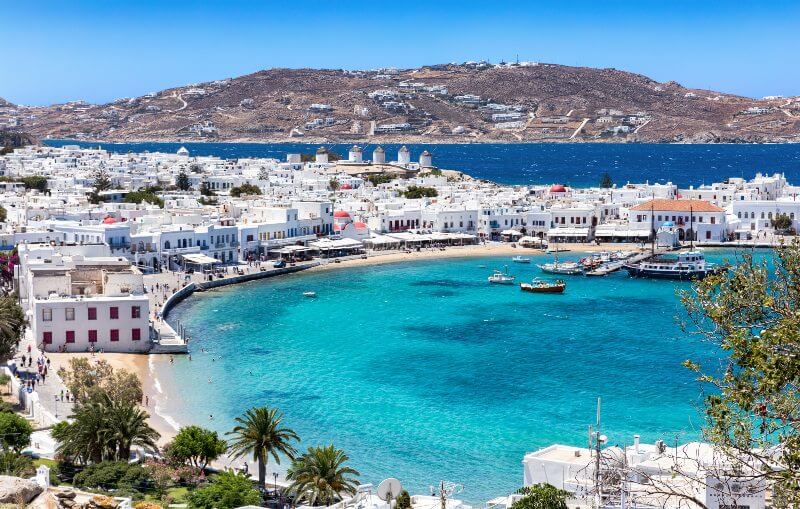 On a three-night cruise, you can expect to visit as many as seven ports of call. This means that on some days, you'll get off the ship in the early morning, back on-board for lunch and then get off again to explore somewhere new in the afternoon and evening.
To make the most of your cruise, you'll need to be ready to disembark as early as 7 am. If your annual leave is running out and you want to pack as much adventure as possible into a short cruise, then a Celestyal cruise is ideal.
Most cruise lines would take at least ten days to visit seven ports, so the fact that Celestyal Cruises can do this in four is amazing. There's certainly no time to be bored.
You might think that visiting so many ports would make your cruise feel rushed. However, in some ports like Santorini and Istanbul, your ship will dock overnight and popular ports like Mykonos have 24-hour stays on some itineraries.
To make the most of your time on-board, you can board the ship as early as 9 am on embarkation day, for a sailaway before lunch.
3. Excursions Are Included With Celestyal Cruises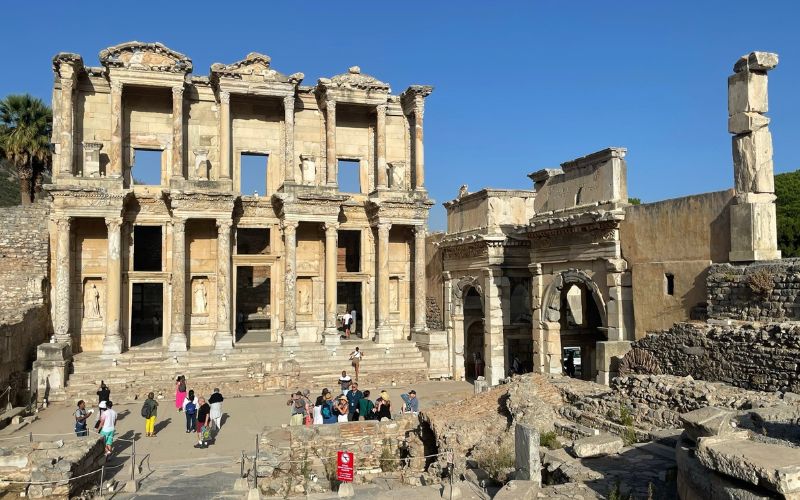 Each Celestyal cruise includes two excursions. You can choose what you'd like to see – whether that be to experience new cultures, learn about ancient history or just find somewhere scenic to relax.
Specialist local expert guides will take you to attractions like the pyramids of Giza, Ephesus and the Palace of Knossos – all without you having to pay a penny more!
As well as the included excursions, there are more excursions available to pre-book or buy onboard if you wish. Alternatively, you can just get off the ship and do your own thing.
Relaxing on-board with the ship to yourself is also an option, although most passengers do opt to get off in every port.
4. Celestyal Cruise Ships Are Spacious and Relaxing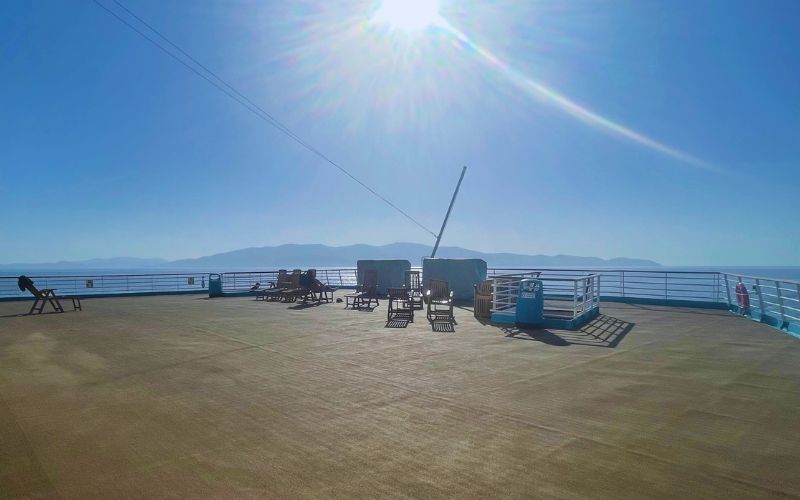 Each of the Celestyal Cruises ships is medium-sized, with lots of space to relax. Many cruisers feel that this is the ideal size for a cruise ship – small enough to reach the ports that bigger cruise ships can't access, yet big enough to offer a choice of dining and entertainment options.
Celestyal Cruises ships can accommodate the following guests:
Celestyal Discovery – 1,266 guests
Celestyal Journey – 1,258 guests
5. There Are No Set Dining Times on Celestyal Cruises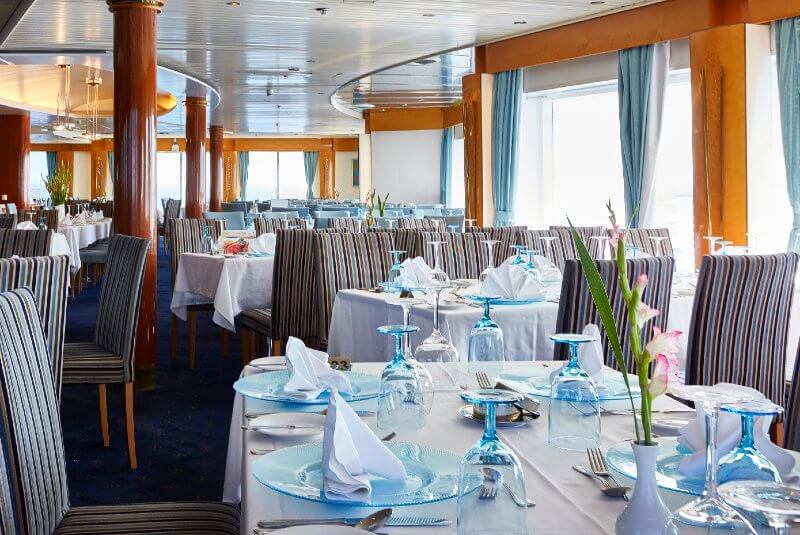 There's no need to rush to arrive for dinner at your allocated time, as Celestyal Cruises have a much more relaxed approach to dining.
Food is served at the following times:
Breakfast – 6 am until 9 am
Lunch – 12 pm until 2 pm
Afternoon tea: 4 pm until 5 pm
Dinner – 7.30 pm until 10.30 pm
Outside of these times, you'll find that plenty of snacks are available.
6. Celestyal Cruises Offer Several Different Formal Nights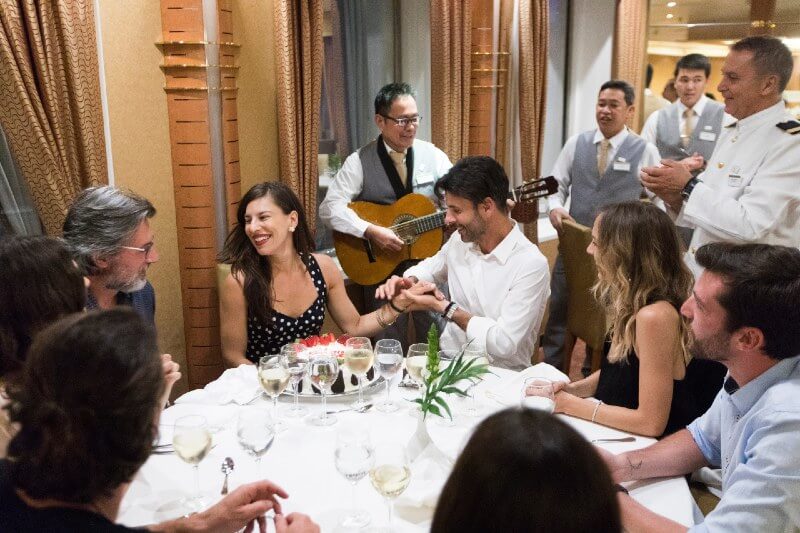 If you like a formal night then you'll love the different evening events that take place on Celestyal ships:
Gala nights – Formal dress
Captain's Cocktail nights – Formal dress
Greek nights – Dress in blue and white (the colours of the Greek flag)
If formal nights aren't your thing, you'll be relieved to know that there's no pressure to dress up. On most evenings, the dress code is smart-casual.
Read more about Celestyal cruises dress code
7. Celestyal Cruises Include Drinks
Celestyal Cruises is an all-inclusive cruise line, which means that drinks are included – no need for a Celestyal Cruises drink package!
In each bar, you'll find two menus – the 'Bar Menu' and the 'Platinum Menu'. All the drinks in the Bar Menu are included in your cruise fare, which makes it really easy to know what's free.
On Celestyal's included drinks list, you'll find a range of draft beers, wines by the glass, cocktails, spirits, liqueurs, shots, soft drinks, juices, water, teas and coffees.
The free drinks selection includes so much that there's no need to order off the Platinum Menu unless you want something specific.
See the full list of included drinks
8. There Are No Gratuities To Pay on Celestyal Cruises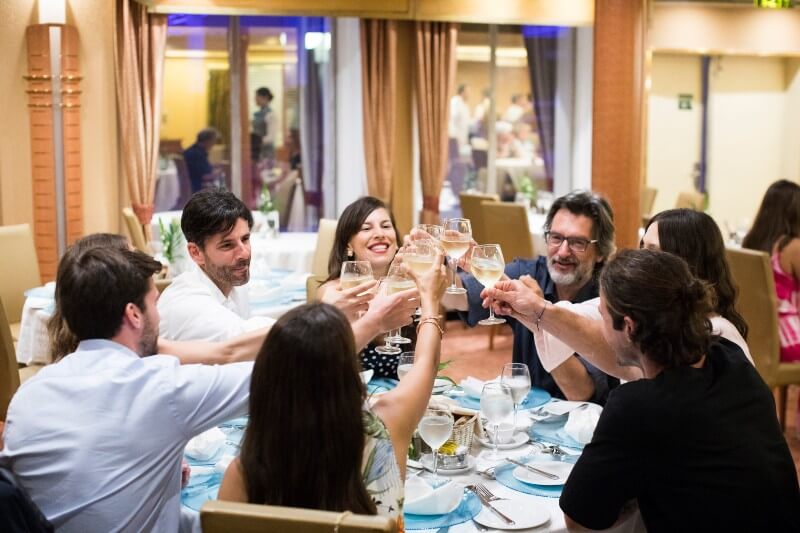 While we all want to recognise the great service that cruise ship staff provide, nobody likes getting a big bill at the end of their cruise.
Celestyal cruise line includes all staff tips in the price of your cruise ticket, which means that you can relax knowing that's all taken care of. If you wanted to tip any extra in cash to certain staff members you can do, but this is in no way expected.
9. Celestyal Cruises Are Very Affordable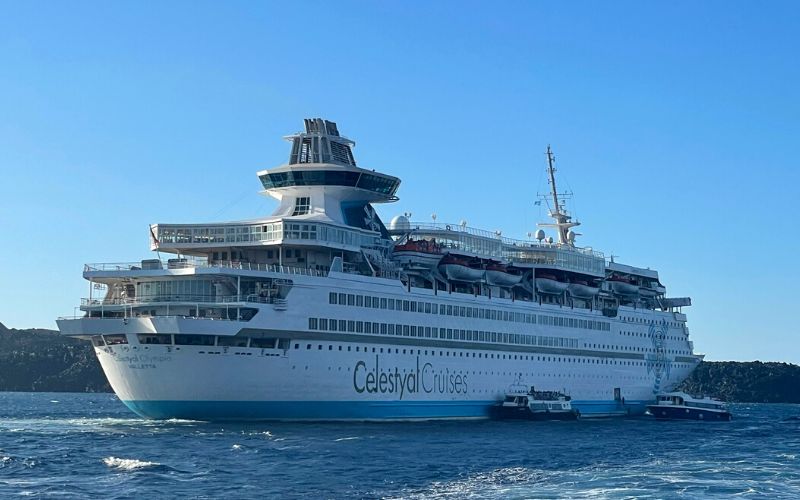 The ticket price for a Celestyal cruise includes all your food, drinks, tips, and two shore excursions, so it represents amazing value for money. If you were to stay in hotels, eat out on land and take guided excursions this would undoubtedly cost you a lot more. A Celestyal cruise is one of the most affordable ways to travel in the eastern Mediterranean.
As most people will need flights to get to Athens, these can be packaged up, along with transfers and a pre-cruise hotel stay to create a great-value package holiday.
10. Celestyal Cruises Offers Authentic Mediterranean Cuisine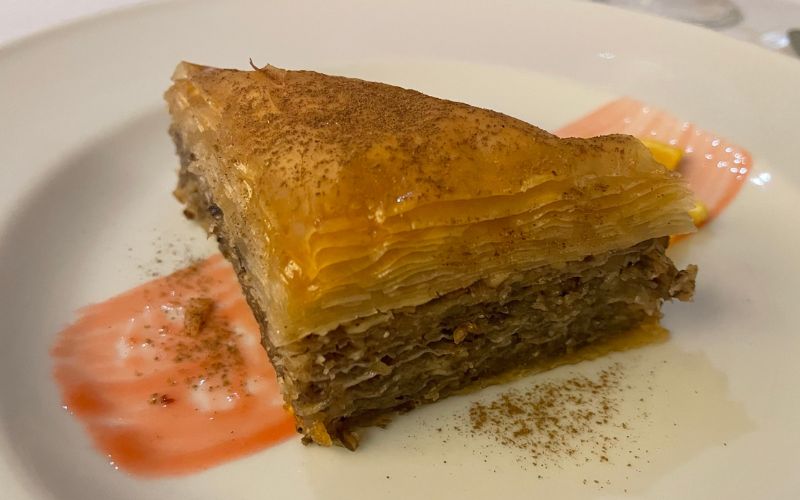 One highlight of a Celestyal cruise is the delicious locally-sourced food. Guests can enjoy pizzas cooked in a wood-burning oven, Greek gyros and an outdoor barbecue.
Celestyal cruise ships each have an authentic Greek feel. You can eat al-fresco on white wooden chairs whilst enjoying the wonderful sea views. Some of the bars have Greek names and are decorated with Greek flags. You'll definitely know you're in Greece!
At breakfast, you can expect international dishes with a Greek twist, including freshly baked muffins and Danish pastries, healthy Greek yoghurts and fresh fruit, as well as a full hot buffet.
At lunch and dinner, you can enjoy starters, salads, soups, a choice of main courses and the most incredible desserts, all paired with locally-sourced wines.
If you have a special diet such as vegetarian, vegan, gluten-free or halal, you'll be well-catered for on board. You'll just need to communicate your request in good time before you travel. You can see photos of the vegan food I enjoyed on board in my Celestyal Cruises review.
11. Each Celestyal Cruise Has a Jam-Packed Program of Activities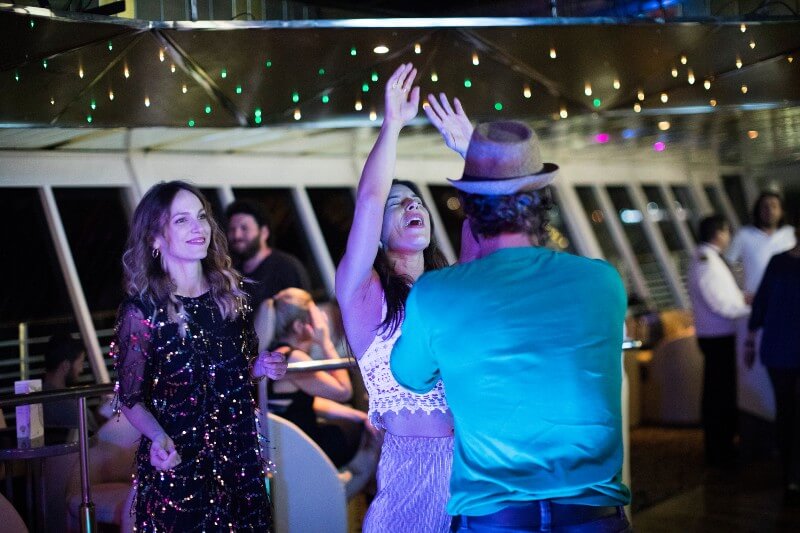 The whole time your ship is at sea there'll be something to do. On a Celestyal cruise, the activities start early and continue all day long and well into the evening.
Examples of on-board activities include:
Dancing lessons
Exercise classes
Handicraft
Lectures
Sports tournaments
Language lessons
Live shows
Traditional Greek music
Karaoke nights
Circus shows
That's not to say that you need to take part in everything, of course. If you'd rather sit and watch the ocean scenery with a quiet drink then there'll be lots of time for that too.
12. Celestyal Cruises Attract All Kinds of Guests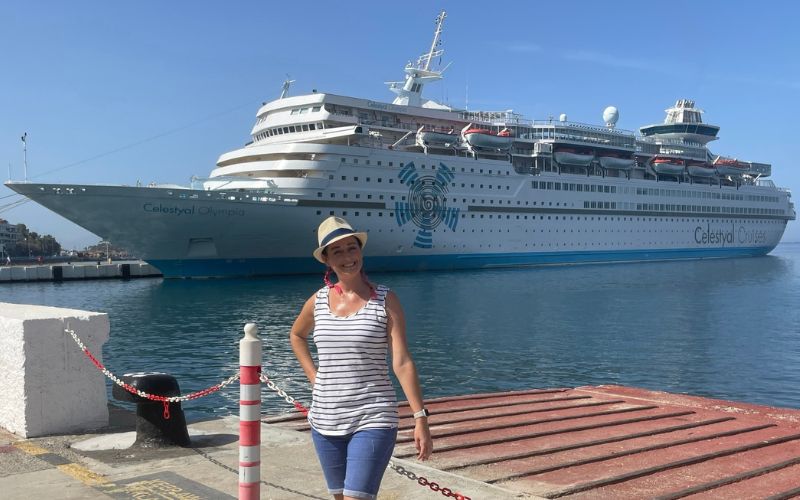 Celestyal is a cruise line that attracts guests of all ages. Many are over 50, but there are lots of younger people on board too, and in the school holidays there will be plenty of families.
You can expect an international crowd, as Celestyal cruises are popular with guests from over 140 different countries.
Although Celestyal Cruises is a Cypriot-owned cruise line that's based in Greece, you don't need to worry about understanding the language at all. There are usually about eight different languages spoken at any given time, so you'll be able to communicate in whichever you're fluent in.
13. Celestyal Cruises Offers Reasonable Prices for Solo Travellers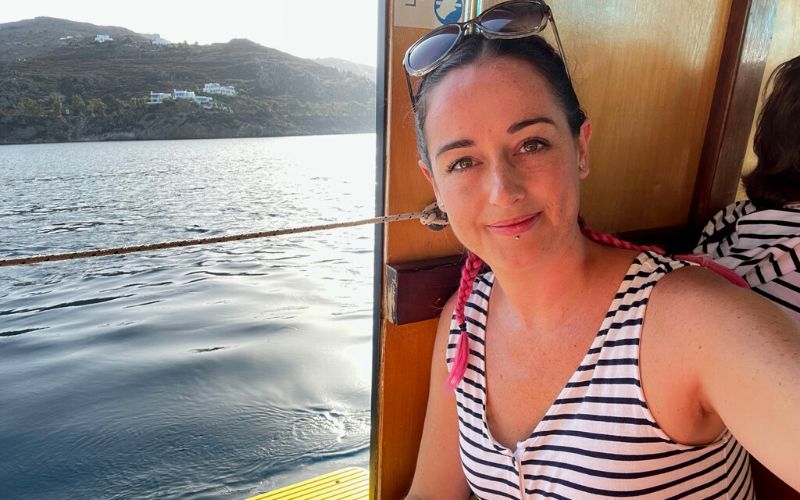 With Celestyal, single supplements are just 30% of the cruise fare for inside, outside and balcony cabins. This means that, unlike most other cruise lines which would charge you double, you'll only pay for yourself plus 30%. If you want a suite to yourself, the supplement is 70%.
These solo-friendly fares have earned Celestyal Cruises an award as the best ocean cruise line for solo travellers in the Solo Travel Awards.
14. Celestyal Cruises Are Great for Kids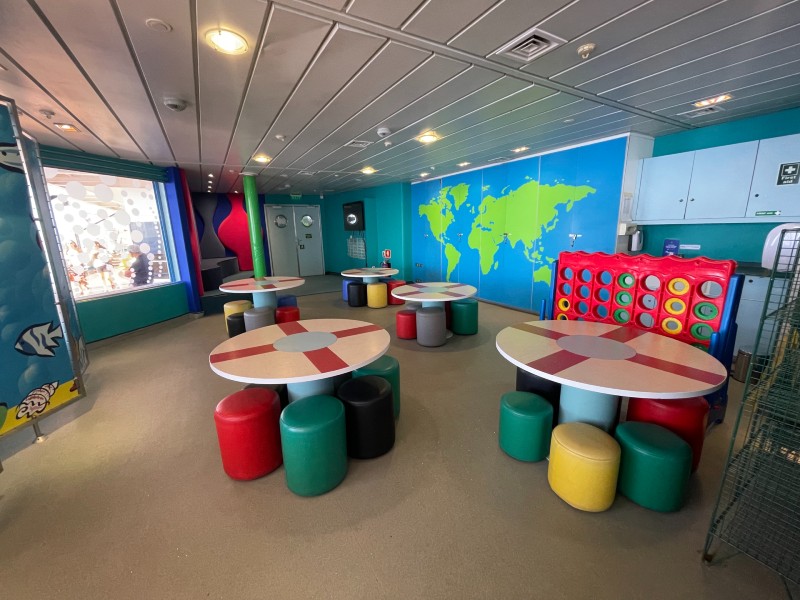 You'll find lots of children onboard Celestyal Cruises' ships during the summer season. Kids can enjoy organised activities on a daily basis during the hours when the ship is at sea. As long as you don't expect waterslides and zip lines, your kids are sure to have a great time.
A Celestyal cruise can be an educational experience for children of all ages and they'll learn a lot while visiting destinations like the palace of Knossos in Crete and the ruins of Ephesus in Turkey.
On Celestyal cruises, babies can cruise from three months of age. Most other cruise lines require them to be at least six months old. So if you can't wait to see the world with your newest addition to the family, then this would be a great option.
NEW DEALS JUST RELEASED!
Don't miss the latest Celestyal Cruises offers…
Conclusion
Celestyal Cruises seems like a great option for anyone looking to experience the best bits of Greece and Turkey on a cruise. The itineraries are short and action-packed.
This cruise line offers outstanding value for money, including things like drinks, tips and excursions, which most other cruise companies would charge extra for.
If you're wondering whether a Celestyal cruise would be good for families, I think that this seems like a holiday that most kids would enjoy. This cruise line is certainly on my list of cruises that I'd love to take with my kids once we're able to.
To learn more about Celestyal Cruises, visit Celestyal.com.
NEW DEALS JUST RELEASED!
Don't miss the latest Celestyal Cruises offers…
Related Posts: