Credit cards often have special deals and offers that work as a sort of loyalty scheme, letting you spend points that you've earned for your regular spending. And the Carnival World Mastercard is a great example.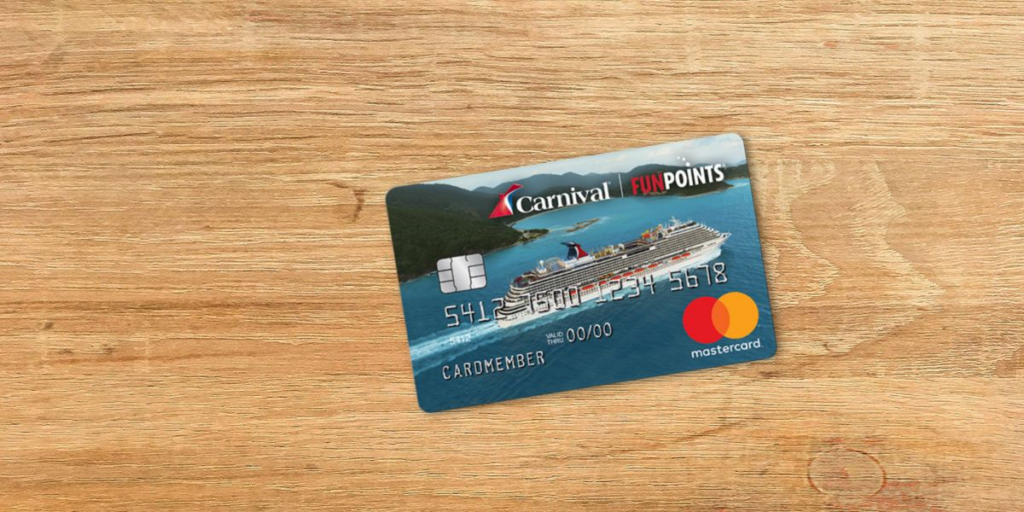 But what does the Carnival World Mastercard give you, and is it worth replacing your everyday credit card? Let's take a look.
How the Carnival World Mastercard Works
The Carnival World Mastercard is a credit card, and so it works just like any other Mastercard credit card – you spend money from your credit allowance and then pay it off using your own money.
The Carnival World Mastercard is not issued by Carnival. It has to be issued by a bank, after all, and Carnival prefers to focus on fun cruising rather than banking. Instead, the card is issued by Barclays, one of the biggest banks in the world.
You can use a Carnival World Mastercard anywhere in the world that accepts Mastercard – which is most places. Mastercard is one of the most widely accepted cards around the globe – second only to Visa. You can use the Carnival World Mastercard at over 37 million merchant locations in over 210 countries and territories.
By using your Carnival World Mastercard, you'll build up FunPoints, and these can be redeemed against purchases with Carnival (and sister cruise lines). There are other benefits too, which I'll get into.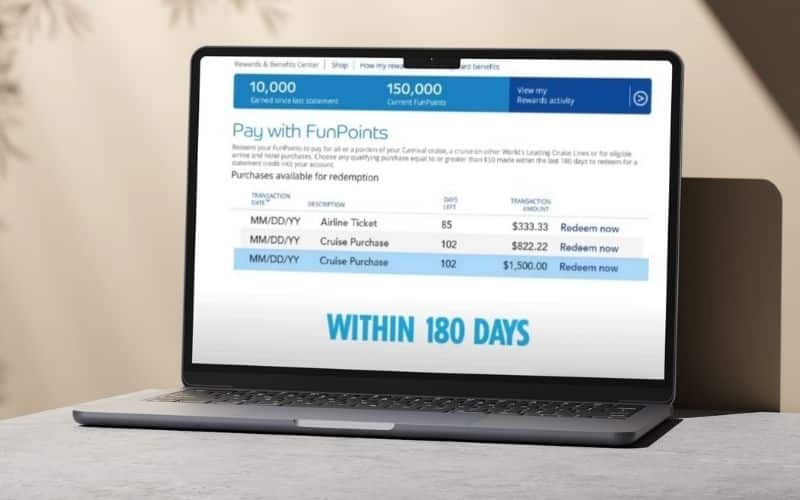 It's worth noting that the Carnival World Mastercard is only open to residents of the United States aged 18 and over. While Barclays Bank does have bases around the world, this particular credit card is for the US market only.
What credit score do you need for a Carnival card?
The credit score you need to qualify for a Carnival World Mastercard isn't published officially, but realistically you need a 'Good' credit score. A 'Good' score is between 670 and 739, although being in this range does not guarantee you will be accepted.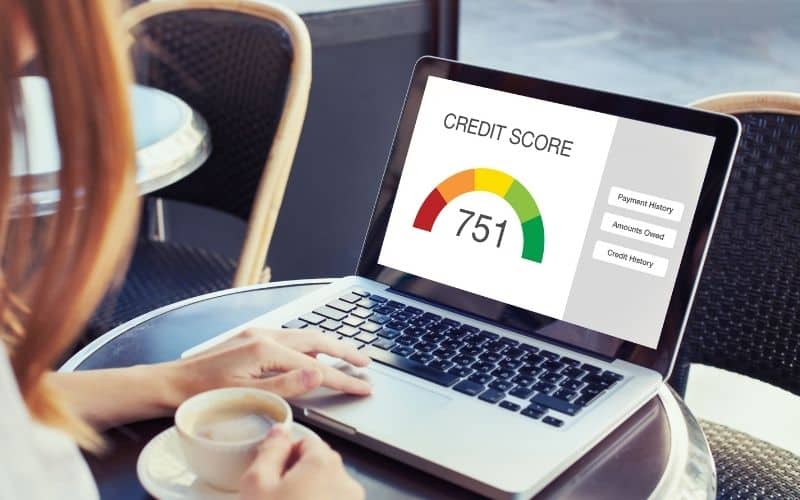 Everyone's credit score is judged alongside their financial habits. Many people who have applied for the credit card with a score below 700 have been declined, although some have been accepted. You're more likely to be accepted if your credit rating is 'Very Good' (740 to 799) or 'Excellent' (800 to 850).
Your credit score won't just impact whether or not you are accepted – it will also affect your credit allowance and the APR you are assigned for your card.
Depending on your creditworthiness, you will either be assigned an APR of 19.99%, 25.99%, or 29.99%.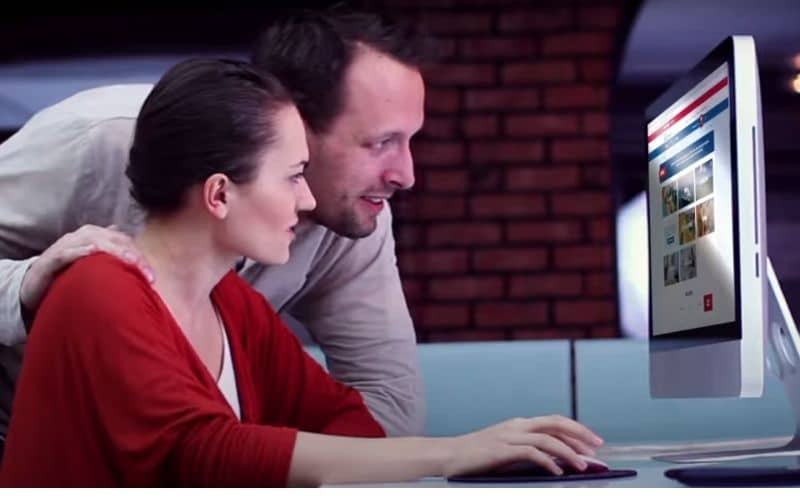 The Benefits of the Carnival Credit Card
Here are the benefits of taking out a Carnival World Mastercard. These are correct at the time of writing, but they may change, so be sure to consult the Carnival website for the latest Ts&Cs.
1. Low APR On Carnival Cruise Bookings
Using your Carnival World Mastercard when booking a cruise essentially lets you spread the cost for six months without penalty. That's because you get a rate of 0% APR on Carnival cruise bookings for six months with the card.
It's important to make sure you clear the balance within six months of your purchase, otherwise, your remaining balance will be charged at your regular APR – either 19.99%, 25.99% or 29.99%, depending on your credit score when you took out the card.
This is a promotional APR and therefore could be changed or withdrawn in future. But if you don't own a credit card, and you really want a cruise (especially last minute) that you don't have the immediate funds for, then a Carnival World Mastercard at least makes it viable. Though you should only book a cruise if you know you'll be able to clear the balance.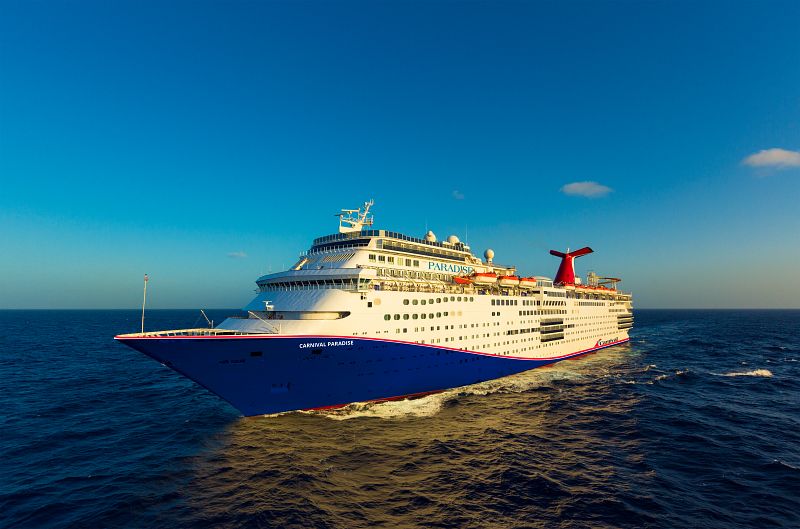 2. Bonus FunPoints
When you first take out a Carnival World Mastercard, you'll be rewarded the first time you either make a purchase or transfer over a balance from another credit card.
Regardless of the size of the purchase or the balance transfer, you'll be given 20,000 FunPoints, which can be redeemed for a $200 statement credit the next time you book a cruise with Carnival.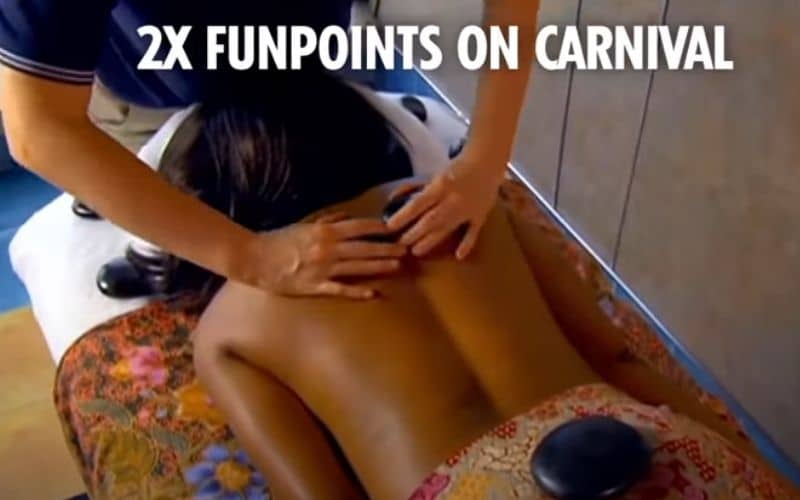 Again, this is a promotional offer so this may not be available in future. There will typically be some kind of offer, but exactly what it is can vary. For example, in early 2023 the offer was that you would be given 25,000 FunPoints but only after spending $500 within your first 90 days of owning the card.
Bear this in mind – if you want to get a free $200 towards your next Carnival cruise then it may be worth getting the card sooner rather than later, as the offer could change again.
3. 10% Back On Shore Excursions
When using a Carnival World Mastercard to book shore excursions through Carnival.com, you'll get 10% of the cost back as a statement credit. Essentially you're getting 10% off the cost of shore excursions, though you'll pay in full and then get 10% back on your credit card as a refund.
This only works for official Carnival shore excursions booked through the Carnival website. If you book shore excursions through a travel agent, or you book third-party shore excursions using your credit card, you won't get the 10% back.
According to the terms and conditions of the card, you can book excursions up to 11.30 pm ET the evening prior to your cruise departure, and you'll be eligible for the statement credit. It'll be applied to your account within 1-2 business days and you'll see it on your next card statement, alongside the purchase of the shore excursions.
4. Double FunPoints On Carnival Purchases
Whenever you use your Carnival World Mastercard for purchases, you'll earn 1 FunPoint for every $1 spent. However, when making any purchase with Carnival, you'll earn twice the reward – so 2 FunPoints for every $1 spent.
This includes making cruise bookings, but it also includes any purchases you make with the cruise line onboard the ship. So if you assign your Carnival World Mastercard to your Sail & Sign account, then every time you have a drink onboard, or you book a speciality dining meal, or you make a purchase in a retail store, you'll earn double the points.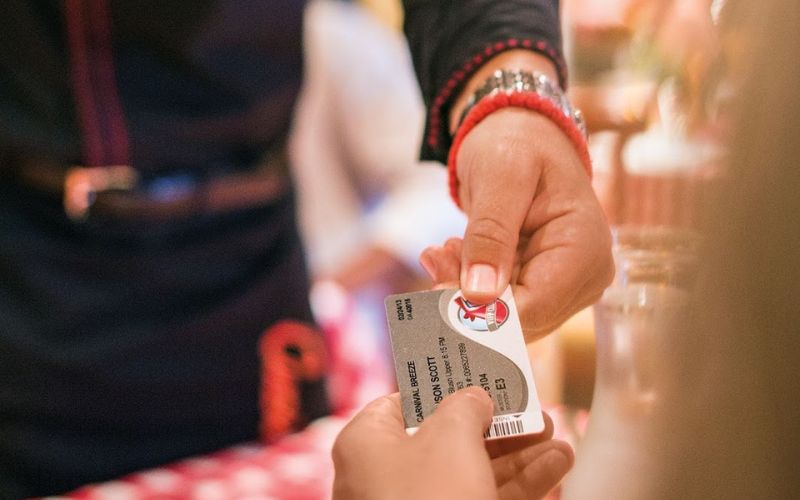 And even better, this offer also applies to the sister cruise brands of Carnival, under the umbrella of "World's Leading Cruise Lines". So any time you spend on AIDA, Costa Cruises, Cunard Line, Holland America Line, Princess Cruises, P&O Cruises Australia, P&O Cruises UK or Seabourn, you will earn double FunPoints.
5.No Annual Fee Or Foreign Transaction Fees
Some credit cards will charge an annual fee for owning the card, or they will charge an additional fee every time you use the credit card at an international vendor.
The Carnival World Mastercard has neither of these fees – so you don't need to worry about paying every year for just owning the card. And more importantly, you can use the card internationally without additional penalties.
Considering how the card is aimed at cruise passengers, this is a pretty important benefit.
6. Low Introductory APR On Balance Transfers
When you first open a Carnival World Mastercard, you can transfer the balance of any other credit cards you own to the card for a 0% introductory APR. You're permitted to do this within 45 days of opening an account, and the 0% APR remains in place for 15 months.
After this 15-month period, any outstanding balance will be charged at your typical APR.
This isn't a unique benefit – many credit cards offer similar benefits, often for longer periods. But if you're interested in the cruise-related benefits and you have an existing credit card with a balance that you're paying interest on, you could save money by opening a Carnival World Mastercard and transferring that balance over.
Also, it's important to add that balance transfers aren't completely free. You will need to pay either $5 or 5% of the balance transfer value – whichever is the higher amount.
How Carnival FunPoints Work
The rewards system with the Carnival World Mastercard is called FunPoints. Every time you spend using the card, you'll earn points back.
Specifically, you'll earn 1 FunPoint for every $1 you spend using the card. The exception is when you make any purchases with Carnival or any of its sister cruise lines, where the reward is doubled – so you get 2 FunPoints for every $1 you spend.
These FunPoints can then be redeemed for the following:
Statement credit for cruise bookings and purchases with Carnival
Statement credit for cruise bookings and purchases with sister cruise brands
Carnival merchandise and onboard amenities
Airline, hotel and car rental purchases
Gift cards
At least – that's the official line on what you can use the card for. But many people have reported that the options for merchandise and onboard amenities have essentially disappeared and are no longer available. So if you were hoping to use FunPoints towards fun little gifts for your cruise on the ship, you might be disappointed.

One other thing to note – Carnival has previously offered another benefit named "Fun Points" but this was aimed at people making group bookings. They're not the same, so don't get them confused if you stumble across "Group Booking Fun Points".
What are FunPoints worth?
Here's a look at what FunPoints are worth for each redemption category:
| Redemption Category | Point value | Minimum redemption value |
| --- | --- | --- |
| Carnival Cruise Purchases, Redeeming $1,500+ | 1.5 cents per 1 FunPoint | 100,000 FunPoints |
| Carnival Cruise Purchases, $50 to $1,499 | 1 cent per 1 FunPoint | 5000 FunPoints |
| Sister Cruise Line Purchases | 1 cent per 1 FunPoint | 5000 FunPoints |
| Carnival Merchandise & Onboard Amenities | 1 cent per 1 FunPoint | Varies |
| Travel Purchases | 0.9 cents per 1 FunPoint | 5000 FunPoints |
| Gift Cards | 0.75 cents per 1 FunPoint | 3,300 FunPoints ($25 Gift Card) |
How To Use Carnival FunPoints
The best way to take advantage of your Carnival FunPoints is to use them against purchases of $1,500 or more with Carnival. That way, you'll get the most value back from your FunPoints.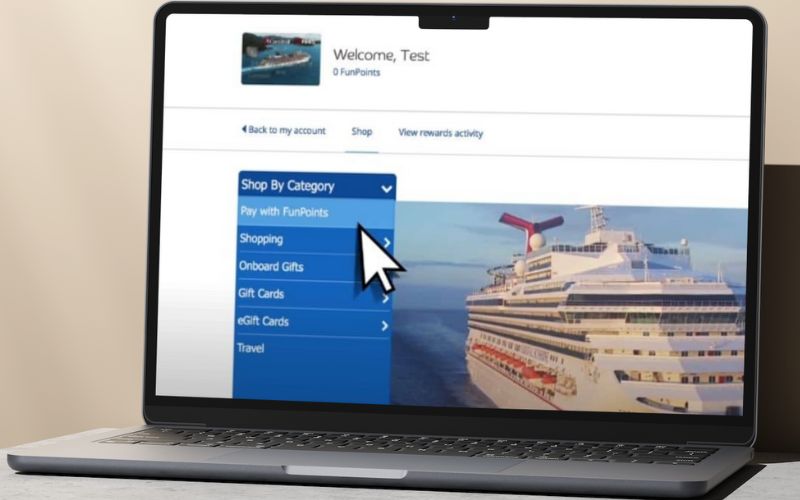 As a quick example – say you book a cruise and it costs you $1,000. To redeem the full value of that cruise, you'd have to use 100,000 FunPoints.
But if your cruise costs $1,500, then it would cost the same number of FunPoints. So if you end up with 100,000 FunPoints to spend on a cruise, and your fare is around the $1,000-$1,499 mark, you might as well upgrade your room and get a bigger statement credit!
You can use FunPoints for purchases on the other brands under the World's Leading Cruise Lines name, including AIDA, Costa Cruises, Cunard Line, Holland America Line, Princess Cruises, P&O Cruises Australia, P&O Cruises UK and Seabourn.
However, no matter how much you're redeeming against, it will always only be 1 cent per FunPoint.
Carnival merch, if it's available, is the same conversion rate and the minimum number of FunPoints you have to redeem will vary.
How many Carnival FunPoints for a free cruise?
The number of Carnival FunPoints needed for a free cruise depends on the cruise you're booking. 1 FunPoint = 1 cent for purchases under $1,500, so a cruise costing $1,000 would need 100,000 Fun Points. However, many Carnival cruises are cheaper so would need fewer points.
At the time of writing this guide, the cheapest 3-day cruise I've found on the Carnival website costs $706.40, which is for two people and includes taxes, fees and port expenses. So this would need 70,640 FunPoints if you wanted the cruise for free.
However, you don't need to wait until you've got enough FunPoints to redeem against the full value of a cruise. You can redeem as few as 5,000 FunPoints to get $50 statement credit against your cruise booking.
That's good, since to earn those 70,640 FunPoints for that free cruise, you would need to spend $70,640 using your Carnival World Mastercard.
You could fast-track it though – you get 20,000 free FunPoints for your first purchase, and then you could earn the other 50,640 FunPoints by spending $25,320 on Carnival purchases only, since you get double points for purchases with the cruise line.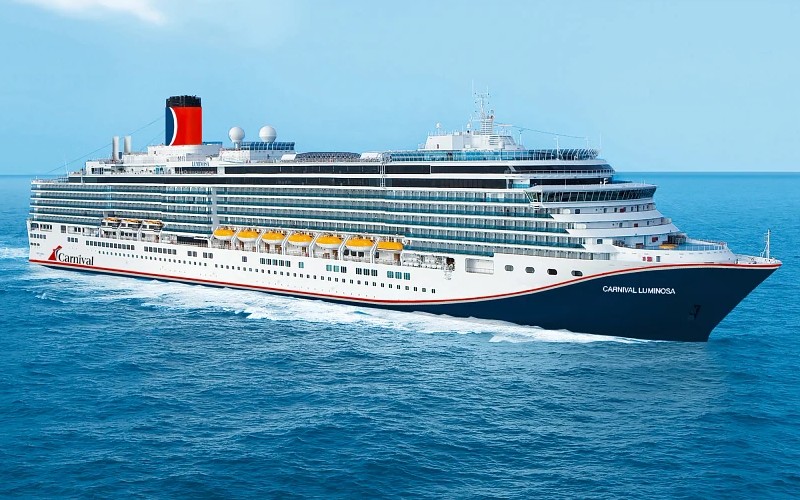 How To Redeem Carnival Mastercard FunPoints
You can redeem Carnival Mastercard FunPoints by logging onto your online account with Barclays. The bank then has a menu that you can browse, in order to spend your FunPoints.
How to Redeem Carnival FunPoints for Statement Credit
To redeem Carnival FunPoints for statement credit you need to:
Log onto your Barclays account and navigate to the FunPoints section
Choose "Pay with FunPoints"
A list of eligible purchases from the last 180 days will be shown
Click "Redeem Now"
Choose the value of FunPoints to apply
Confirm your decision

The statement credit will be posted to your account within 1-2 business days and will show on your next statement.
To be clear, you can only claim statement credit on cruise purchases and travel purchases made within the last 180 days using your Carnival World Mastercard.
Things To Know About The Carnival Credit Card
Do Carnival FunPoints expire?
Carnival FunPoints don't expire. As long as you keep your account open, your FunPoints will accumulate until you decide to spend them. If you close your account and you have enough FunPoints to redeem against a reward, you will have 60 days to do so.
Does the Carnival cruise credit card have an annual fee?
There is no annual fee for the Carnival World Mastercard, nor are there any fees for foreign transactions.
Does Carnival Mastercard have travel insurance?
Unlike many other credit cards, the Carnival World Mastercard does not include travel insurance. You will need to make sure you take out a suitable travel insurance policy elsewhere whenever you are cruising.
Can you use Carnival Fun Points with other cruise lines?
You can use Carnival FunPoints with any other cruise line owned by the Carnival Group. This includes AIDA, Costa Cruises, Cunard Line, Holland America Line, Princess Cruises, P&O Cruises Australia, P&O Cruises UK, Seabourn, and Fathom.
Is The Carnival Credit Card Worth It?
It's tough to give an easy answer on whether the Carnival World Mastercard is worth it, because it depends on your own personal credit situation.
Many other credit card companies will offer better value rewards, and you do have to earn a lot of FunPoints in order to redeem high amounts against your Carnival purchases.
But if your typical spending habits do mean that you use a credit card regularly, and you're a loyal Carnival cruise guest, then it's certainly worth considering this card, provided you can keep up with repayments.
If you want to be loyal to Carnival but a credit card doesn't feel right, there are other options too, including Carnival's casino points (which gets you benefits such as free drinks if you spend enough in the casino during one sailing), and the VIFP program, which rewards regular cruisers with benefits such as free laundry, complimentary speciality dining, cabin upgrades and more.
You'll also get benefits from being a Carnival shareholder.
Related Topics