Often, when you go on holiday, you need to think about your suitcase size and weight limits, and it can mean making some compromises. Can you squeeze that extra pair of sandals into the case? Do you need to leave room for souvenirs?
With a Princess cruise, it's a little different. But you haven't got complete freedom.
So, let's take a look at the luggage allowances for Princess cruises, and what you need to consider.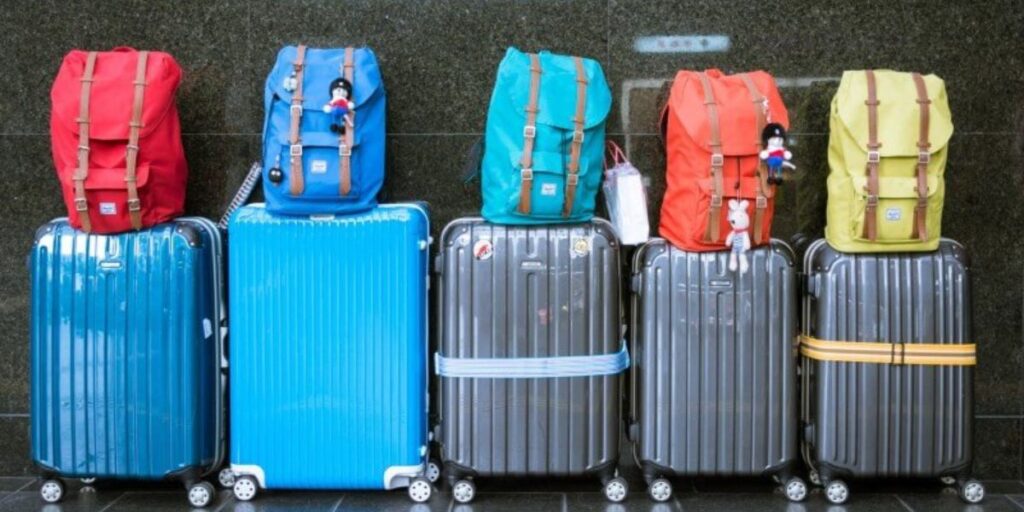 How much luggage can you take on a Princess cruise?
Princess Cruises does not have a limit on the amount of luggage you take on board. There are no weight or size limits for the number of suitcases, and you can take as many cases as you want onto the ship.
However, it's not quite as simple as that, because you need to think about the practicalities…
Where is your departure port?
While it's great that Princess lets you pack as many suitcases as you want, without a care in the world about weight, how are you going to get your luggage to the departure port?
If you're sailing from a port in another country, you're going to have to fly there, and if you do that then you need to abide by the airline's luggage restrictions. You can't turn up and tell them you're on a Princess cruise and therefore it's fine if your bag is 5kg too heavy.
So for cruises departing from other countries, you're limited by the airline. What about cruises from your home country?
There's no need to worry about the Princess Cruises luggage allowance from Southampton, since there's no limit. You do have the chance to take as many cases as you want onto the ship. But think about how you're actually going to get them to the port.
Are you driving? If so, and your car has space, then that's fine. A taxi might also be OK but they may have limited boot space, and the driver may not be comfortable with you holding suitcases on your lap.
Taking the train? You're taking a risk by carrying lots of bags since there might not be space in the luggage racks. Plus you don't want to have to spend a long time loading and unloading cases at your station.
Coaches are normally a little easier, but they won't get you all the way to the port still, so you need to bear in mind how you'll get from Southampton coach station to the ship with all those bags.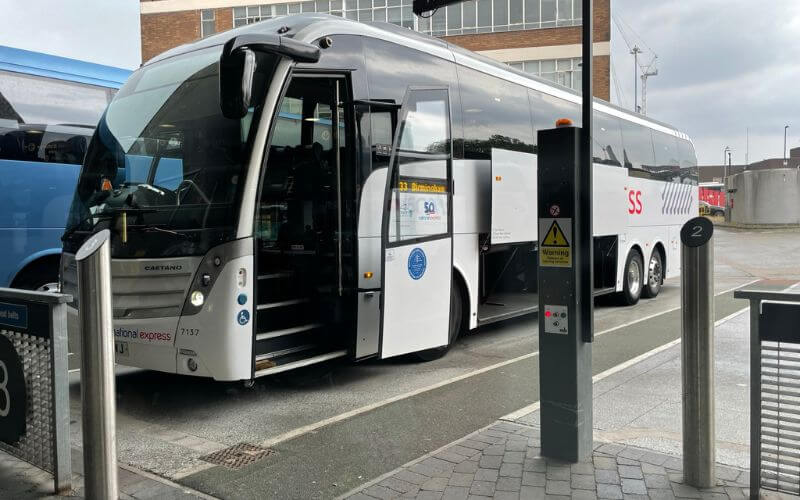 Storage space in your stateroom
Once you've got all your luggage to the port, you can wave goodbye to it as it is loaded onto the ship. Later that day, it'll be waiting for you outside your room, and you can get to unpacking.
But then, if you've taken a load of extra bags, where do you put them once they're unloaded?
Typically, a stateroom can hold two large suitcases, either under the bed or in the back of the wardrobe. But that's about it. Any more, and they're going to have to be placed on the floor somewhere.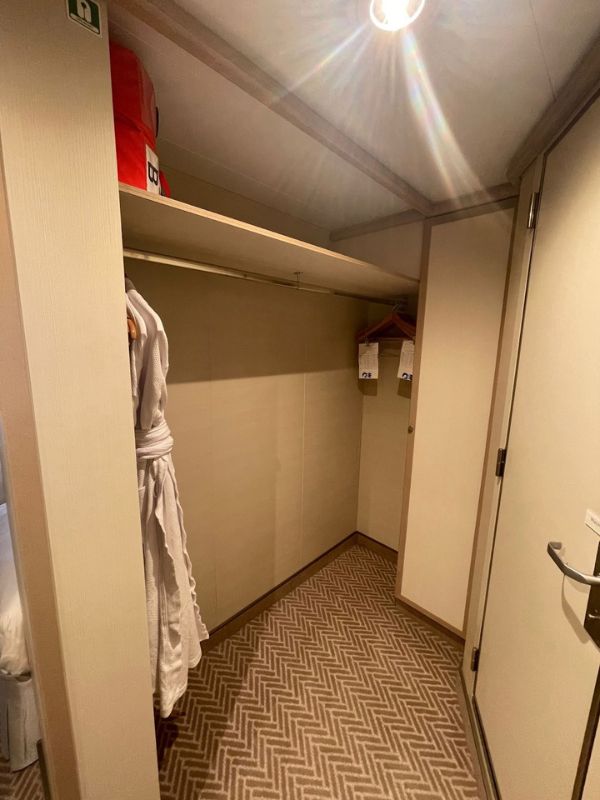 This isn't so much of an issue if you've booked a suite, although it will spoil the look of the room. But if you've booked an Interior Stateroom, your space is already at a premium.
Do you really want to have to climb over the case or the bed each day, just because you wanted a few spare outfits?
Leaving the ship
You also need to consider your journey home. If it's a round-trip from a port in your home country, then again you don't need to worry about airline restrictions. But you do need to think about actually getting off the ship.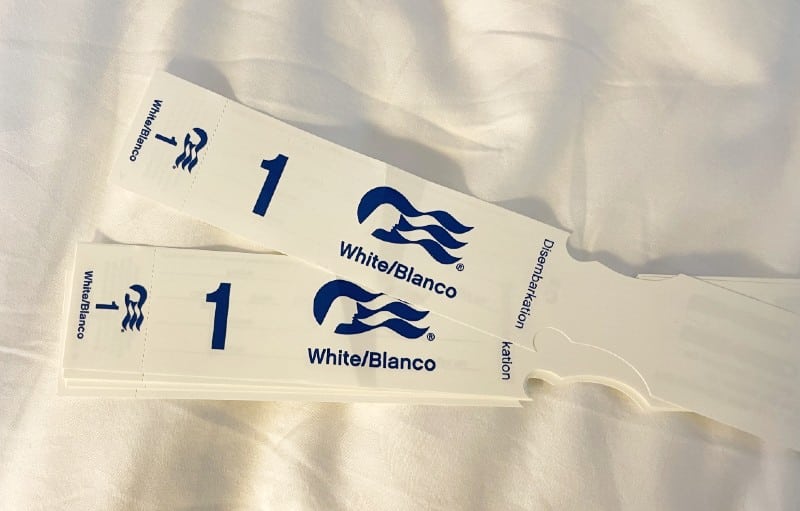 When you're leaving a ship, you've got two options. You can either check your luggage, which means putting new tags on it and leaving it outside your room the night before, or you can carry it off with you.
If you've brought too much that you can't carry it in one trip, then you'll need to check it. It's not the end of the world but it will slow you down a lot, since you'll then need to go find your bag at the port.
When everyone is trying to leave at once, either driving off the car park or snapping up all the cabs, then delays like this can become a little frustrating. So it's something else to bear in mind.
Princess Cruises Packing Tips
Here are some tips for packing your luggage for your Princess cruise.
Know the dress codes
Princess has two dress codes – one for regular dining and one for formal nights.
Regular dining is smart casual, so avoid pool and beach clothing, shorts, fraying/holed jeans and sandals, though feel free to bring these to wear during the day.
Formal nights include tuxedos, dark suites, elegant pantsuits, cocktail dresses or ball gowns.
Here's an example of a casual dress that I wore on a Princess cruise in the summer…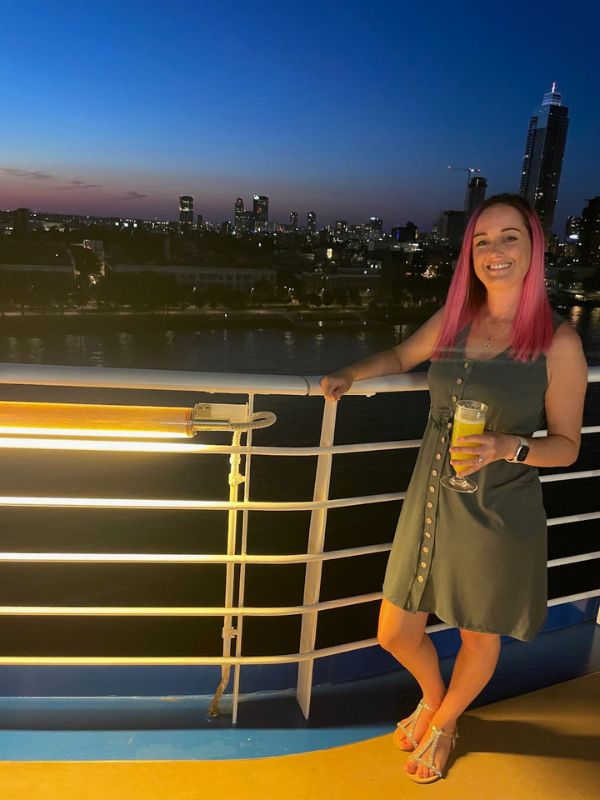 If you'd like to see some examples of dresses for formal nights, then you can take a look at pictures here.
Use the laundry facilities
You don't need to pack an outfit for every day of your cruise. Each Princess cruise ship has a self-service launderette that's equipped with washing machines, dryers and ironing equipment.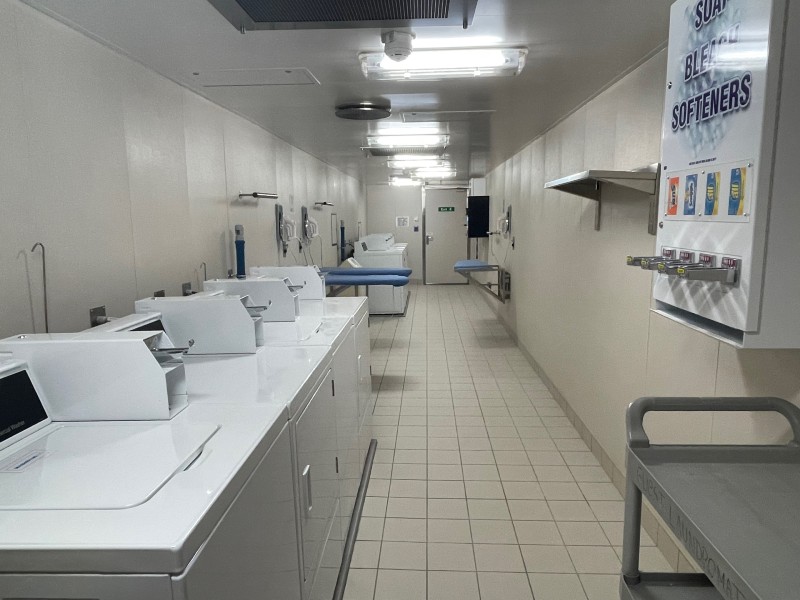 If you don't like the idea of spending time doing laundry on your cruise, there's also a laundry service that allows you to send your clothes off to be washed or dry cleaned and pressed.
You can see the latest prices for the self-service and professional laundry service in my Cruise Laundry Guide.
Know what to pack
There are also some items, like pool and beach towels, that are provided so you don't need to waste space in your case by bringing your own.
While many cruise ships only provide bath robes for suite guests, Princess Cruises make them available for everyone, for free. If there isn't one already hanging in your closet, just ask your stateroom attendant and they will bring you one.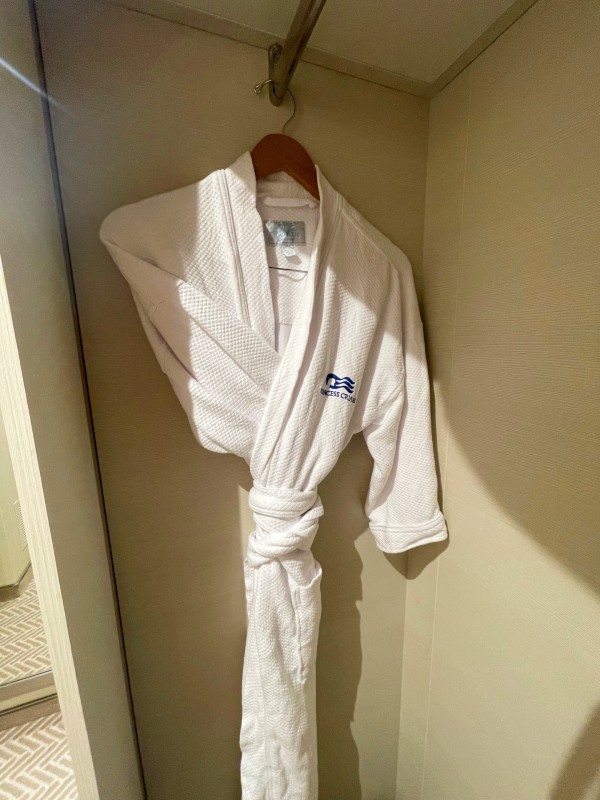 Princess Cruises has a number of prohibited items you shouldn't bring on board. They'll be confiscated if you try to bring them onto the ship – all luggage is scanned. Familiarise yourself with the list before you pack.
Bringing your own drinks
Every passenger of drinking age is allowed to bring one 750ml or smaller bottle of wine or Champagne onto the ship, but no beers or spirits. This can be drunk in the cabin or brought to a restaurant, but in the restaurant, there will be a corkage fee.
You'll want to consider this when deciding whether the Princess Cruises drink package is worth it.
Valuables and medicines
The cruise line asks you to always pack your essential medicines or any valuables into your hand luggage, rather than your suitcase. That way, if something happens to your case, you have the important things with you.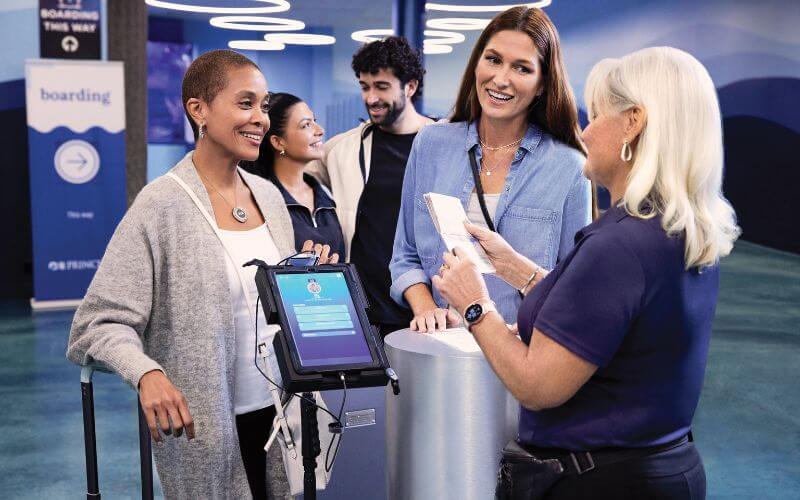 Final word
It's exciting to be able to take as much luggage as you want on your cruise, but in reality, most people stick to a suitcase or two at most. Otherwise, it can still be a bit of a logistical nightmare.
The good news is that if you are sailing from a port in your home country, you don't have to break out the scales to check the weight of your cases – just make sure you can close them, ideally without sitting on them, and you'll be good.
Check out my list of The Best Cruise Packing Tips & Hacks to learn how to pack like a pro for your Princess cruise.
Related Posts: