Cruise ship wifi can be super expensive. Luckily, there are several ways that you can access the internet for free on Royal Caribbean cruise ships!
So, put your wallet away and read on to find out how to get free wifi on your next Royal Caribbean cruise…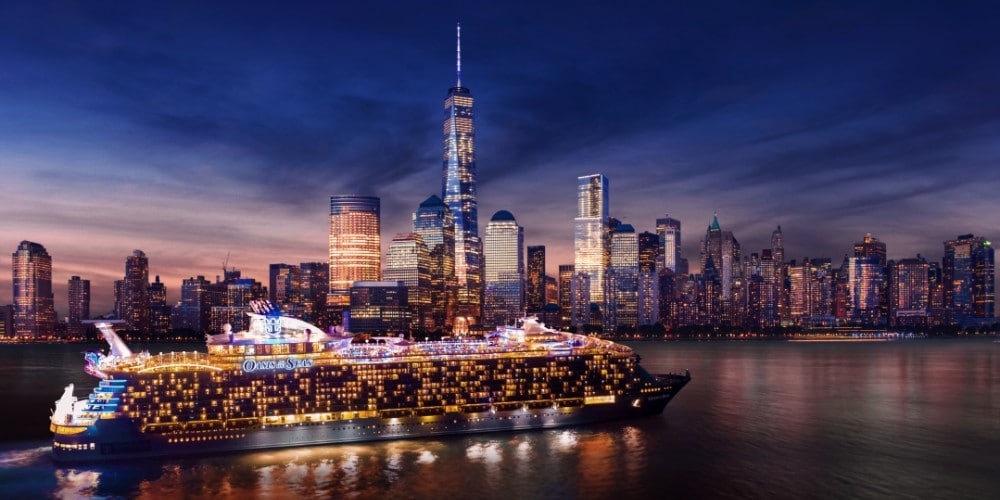 Does Royal Caribbean have free wifi?
Royal Caribbean wifi typically is not free. Royal Caribbean offers several different paid wifi packages with prices starting at around $9.99 per day for a single device.
Royal Caribbean wifi cost
The exact cost of Royal Caribbean wifi is not fixed. It varies depending on:
The ship
The sailing
The number of devices used
Whether you want to stream music and video or just browse the internet
Whether you buy a daily pass or get wifi for your whole cruise
How far in advance you purchase wifi
Whether there's a sale on
The cheapest Royal Caribbean wifi packages are around $9.99 per day. It's generally cheapest to buy wifi before you cruise, and to buy a package for the whole cruise rather than for a single day.
To see the wifi options available for your cruise and the exact pricing, log on to the Royal Caribbean Cruise Planner.
Looking at the Cruise Planner now for my upcoming cruise on Anthem of the Seas, the SURF package is £8.50 ($11.41) per day and the SURF + STREAM package is £11.54 ($15.49).
If the wifi package you want looks expensive, you could wait to see if it goes down, or try some of these ways to get free wifi on your cruise…
How to get free wifi on Royal Caribbean
There are three ways to enjoy wifi on your cruise for free…
METHOD ONE: Get free perks when you book your cruise
Royal Caribbean often offers free perks and incentives to encourage you to book a cruise. Sometimes, these special offers include free wifi packages and sometimes they include free onboard credit, which you can then use to buy a wifi package.
Free onboard credit is a common incentive that's often used to encourage people to upgrade from an inside to an outside cabin, or from an outside to a balcony stateroom.
If you happen to get free on-board credit when you book your cruise, it's easy to use this to buy a wifi package – just go to the Royal Caribbean Cruise Planner and purchase the wifi with your on-board credit before you cruise.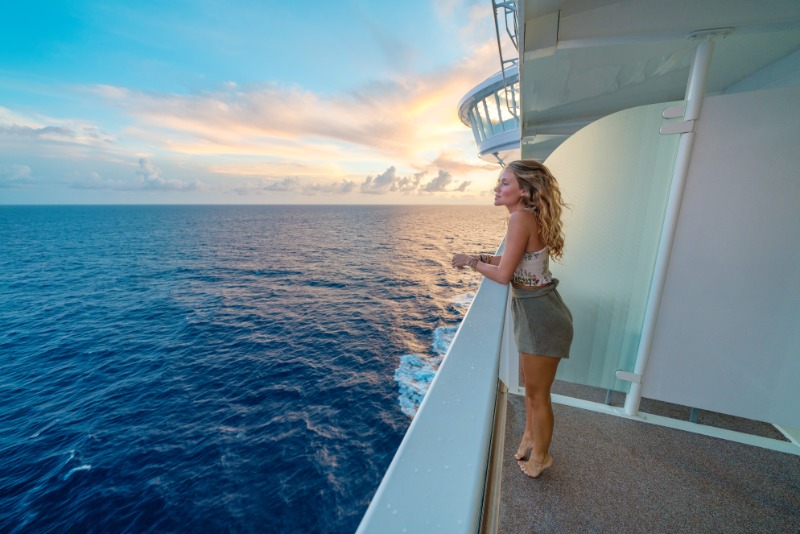 It's important to note that when free perks like free wifi are included in a cruise holiday, it's often the case that the cruise fare is higher than if you were to book it outside of this promotional period.
So, whilst it can seem that you're getting free wifi, you could actually be paying for it by paying more for your cruise overall.
METHOD TWO: Use this free wifi hack
It's been reported that there's a sneaky secret hack that can get you free wifi on Royal Caribbean cruises.
The free wifi hack involves attempting to connect to the wifi via the Royal Caribbean app, but then clicking a few extra buttons. This should give you 20 minutes of free wifi and works five or six times per person.
Watch the video below for the exact steps involved…
Although this has been reported to work in 2019 on Oasis of the Seas, there's no guarantee that this method works on every Royal Caribbean ship or that it still works today.
Please note that I'm not recommending that you try this wifi hack, just giving you the information about it so that you can make your own decisions about whether you want to or not.
METHOD THREE: Find free wifi hotspots off the ship
Free wifi will be available in each of the ports that your cruise ship calls at, and it's usually really easy to find.
If you're happy to check your emails and update your social media only whilst your ship is in port, then this is the best way to get free wifi on your cruise.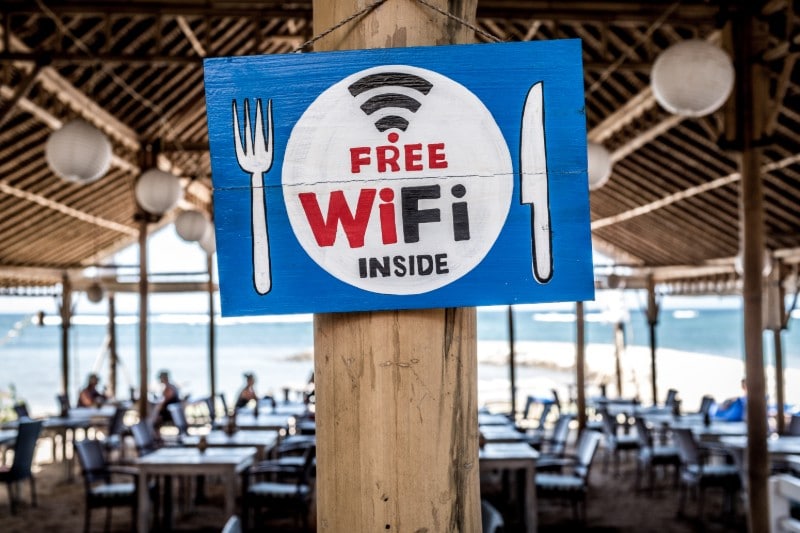 How to find free wifi locations in port
There are three ways to find free wifi whilst your cruise ship is in port.
1. Go to an open deck
If there's free wifi in the cruise terminal, you might not need to leave the ship to access it, so this is worth a shot.
Walk along the port side of an open deck, such as the top deck or the promenade deck (if your ship has one) and see if you can find any free wifi in range.
In some ports, the wifi signal from the cruise terminal will reach to your ship whilst its in port.
2. Ask a crew member
You may be surprised to hear, that crew members don't get free wifi on-board cruise ships. So, when they have a few hours off, one of their favourite things to do is to get off the ship and head straight for the nearest free wifi hotspot.
Crew members are easy to spot as you're getting off the ship because they often have their phones in their hands and may be wearing headphones. They'll be happy to point you in the right direction.
3. Get a free wifi finder app
If you go to the app store on your mobile device and search for 'wifi finder' or 'wifi map', you'll find a great selection of apps that show where your nearest free wifi points are on a map.
I'd recommend getting a couple of apps before you cruise, just in case the crew member that you ask isn't sure, or you want to find wifi whilst you're off on an excursion.
While you're doing that, take a look at these other handy apps for travelling.
Final words
There are several ways to get free wifi during your cruise, but it might still be best to pay for it.
When I've cruised in Europe, I've found that my UK mobile phone contract includes 4G data abroad, so I've just used that when the ship's in port. On sea days I've actually enjoyed not having wifi.
When I've cruised in the Caribbean I have purchased the Royal Caribbean Voom wifi package and found it to work great in most areas of the ship. Royal Caribbean extends its on-board wifi to its private island, Perfect Day at CocoCay, and so it was a great bonus to be able to use the wifi there too.
Related posts
Want more info?
If you have any questions about Royal Caribbean wifi, you'll find several Facebook groups where other cruisers can help. Take a look at the Royal Caribbean Cruising Facebook group and the Royal Caribbean Cruises Facebook group for good places to start.