The Royal Caribbean drink package is expensive. The price goes up and down before your cruise and you may be able to snag a deal if you buy it at the right time. But, it's still going to inflate the price of your cruise by several hundred dollars, maybe more.
Unfortunately, buying individual drinks from the bar can cost even more, as you'll see from the Royal Caribbean drink menus.
So, is there a way to cheat the Royal Caribbean drink package and save some money Well, actually there are a few ways…
I'm not suggesting that you try any of these and I'd hate for you to get into trouble. But, here's what some people have been known to do…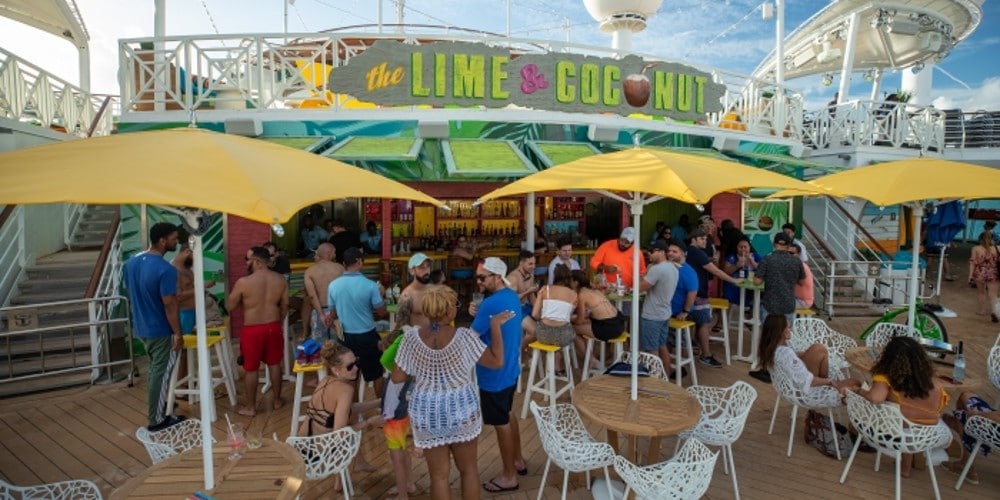 1. Sharing A Package
What if you buy just the one alcoholic drinks package and use it to get drinks for everyone in your group? As the drink package offers an unlimited number of drinks per day, you might be considering this as an option.
Some people wonder if they can get the Deluxe Beverage Package for one person and a cheaper Refreshment Package or Soda Package for the other and then swap drinks sometimes.
Well, this goes against Royal Caribbean's rules. And they also make it very hard for anyone to actually do that.
When you log into the Royal Caribbean Cruise Planner, it won't actually let you buy the Deluxe Beverage Package for just one adult. All adults of legal drinking age in a stateroom must buy it, or nobody can have it.
Each time I try to untick one adult, it would untick us both…

Of course, you could always call Royal Caribbean and tell them that one person doesn't drink, but unless you have proof of a medical condition to back that up, they won't be able to help.
The only way that you could make this work is if you have two staterooms. I've been known to book two adjoining staterooms for our family of four as it actually worked out cheaper to do this when the four-berth inside rooms sold out.
NEW DEALS JUST RELEASED!
Don't miss the latest Royal Caribbean offers…
Still, I wouldn't recommend cheating the drink package in this way. If you're caught, you'll lose your whole package with no refund.
While there's a requirement for all adults in a stateroom to have the package, Royal Caribbean doesn't require kids to get any package at all. This is different from other cruise lines like MSC which make kids also get one.
So, could you order an orange juice for your kid and then go back to get your own drink 15 minutes later? It's possible, but you'd have to be super discrete not to get caught.
2. Sneaking Booze On Board
Another way that people cheat the Royal Caribbean drink package is to sneak their own booze on board with them. So, instead of buying a drink package, you would just drink your own booze instead.
Of course, this isn't much fun as having a drink package. It's not like you can sneak a cocktail on board with you, is it?
The most popular method of sneaking booze on a cruise ship is with a flask that looks like a shampoo bottle.
There are some other ways you can sneak booze on boar too. You can read more about those here: How to Sneak Alcohol on a Cruise Ship.
Royal Caribbean allows guests to bring up to two 750ml bottles of wine per stateroom with them. These have to be in your carry on luggage to make it easy for port staff to check that your booze is within the limits.
Read more: Can You Bring Alcohol on a Cruise?
3. Drinking Your Own Wine In The Bars
Royal Caribbean states that the wine you bring onboard within your two bottles per stateroom limit must be consumed in your stateroom. If you wish to drink it in public areas then you'll have to pay a corkage fee of $15 per bottle.
So you can't rock up to a restaurant with your bottle of wine from home and expect to drink it without paying extra. Of course, if it's a special bottle of Champagne or something, then the corkage fee could be worth it. But in most cases, it probably isn't.
That said, if you pour a glass of wine in your stateroom and then take it to the restaurant with you, the waiters would have no idea that you didn't buy the wine in the bar before dinner.
So, if you want to save a few dollars on wine, this is the way to do it.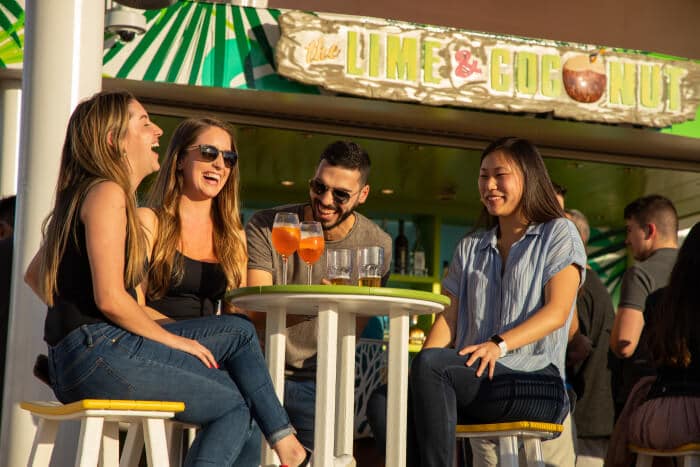 4. Take Advantage of the Free Drinks
Most people don't know this, but there are actually quite a few drinks that are free of charge on Royal Caribbean cruises. When you consider all of these, you might not see a need for a drink package at all.
As well as free drinks like flavoured water, tea, coffee and chocolate milk (see the full list of free drinks here) you can sometimes get alcoholic drinks for free at certain events.
For most people, this is limited to the occasional glass of free fizz at an art auction or similar event. However, if you stay in a suite then you'll be able to help yourself to free drinks in the VIP lounge for several hours each day!
The Bottom Line
If you're looking for a bonafide method for how to cheat Royal Caribbean drink package prices, then I'm afraid it isn't really possible. It's not like you can just stick the drink package sticker on your cruise card and get free drinks throughout your cruise.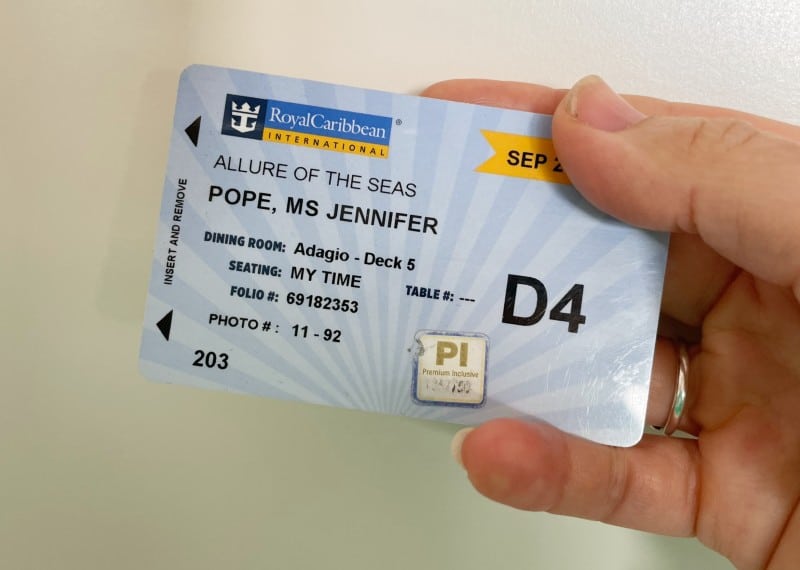 While there are a few ways you can do it, I wouldn't recommend that you try, as the consequences of doing so can be serious.
Instead, I'd recommend that you buy your drink package at the best time to take advantage of any sales or special offers that can make it a bit more affordable for you. And check out what drinks are free on Royal Caribbean so you can at least enjoy those without any extra cost.
NEW DEALS JUST RELEASED!
Don't miss the latest Royal Caribbean offers…
Related Posts: