I get so many people asking me – 'When is the best time to buy the Royal Caribbean drink package?' So, I thought the best thing to do would be to write this guide that explains exactly when you should buy the package to get the best price…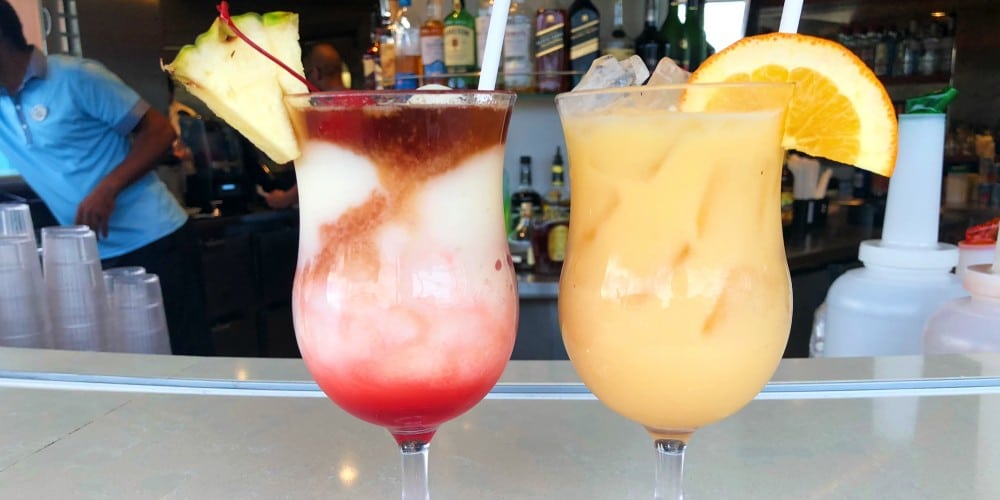 How Much is the Royal Caribbean Drink Package?
The price of the Royal Caribbean varies. It depends on your ship and your itinerary but not only that, the price goes up and down over time. The price is pretty unpredictable, but you'll usually see the Deluxe Beverage Package for between $63 and $105 per day.
If you're not sure if Royal Caribbean's drink package is worth it or not based on what you usually drink, then I recommend that you check out my full Guide to Royal Caribbean Drink Packages to work that out.
Alternatively, you can use my free Royal Caribbean Drink Package Calculator to get a quick answer about how many of each drink you'll need to have before you break even.
Just leave your email and it will be sent to your inbox instantly…
Remember that there are different drink packages to choose from, so if you don't drink a lot of alcohol then the Refreshment Package or the Classic Soda Package will probably be a better option for you.
Do Royal Caribbean Drink Packages Ever Go On Sale?
Royal Caribbean drink packages go on sale in the Cruise Planner every few weeks with advertised discounts of between 10% and 30%. There's usually always a good sale for Black Friday, too. Sales are most likely to start on Wednesdays.
Read more: Royal Caribbean Drink Package Promotions
Even within a sale period, the price will still fluctuate up and down each day.
I would advise that you don't pay any attention to the % discounts as they are pretty meaningless. As the base price goes up and down in an unpredictable manner, a bigger % discount doesn't always equate to a bigger saving.
The price will be shown in your local currency. Here's what the Cruise Planner looked like for my Royal Caribbean cruise back in 2022…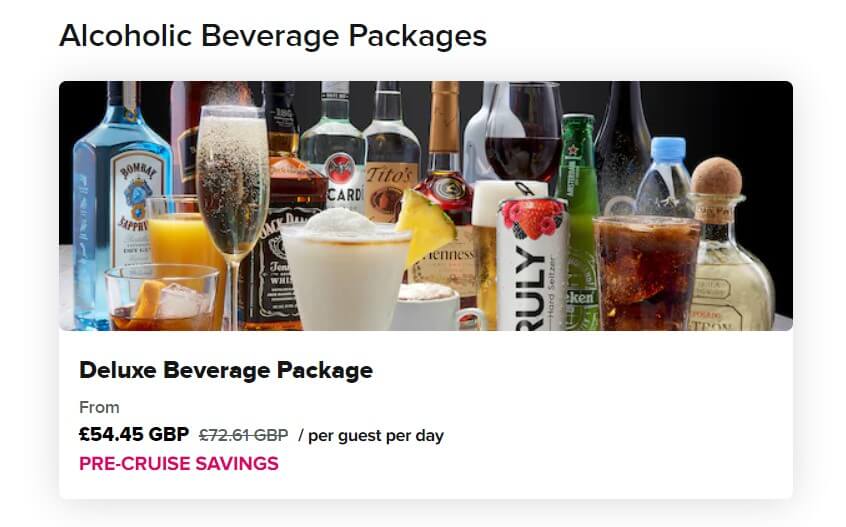 A few days later, I logged in again and could see that there was a BUY ONE GET ONE 50% OFF SALE!
However, that was meaningless as the price had actually gone up!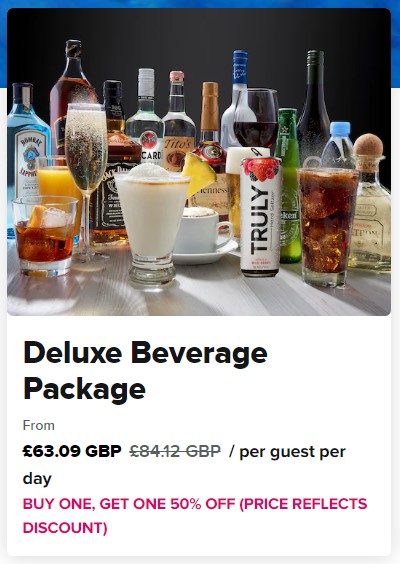 How to Get a Discounted Royal Caribbean Drink Package
If you want to get the lowest price for your Royal Caribbean drink package, you'll need to put in a bit of work. Log into Royal Caribbean's Cruise Planner and note the price of the package each day.
When a sale is launched, if the price is lower than you've seen it before, that's a good time to buy it.
When To Buy Your Royal Caribbean Drink Package
The best time to buy your Royal Caribbean drink package is today because the price can go up at any moment and it may not come back down. If the price drops, it's easy to cancel your order on the Cruise Planner and buy it again at the lower price.
The worst time to buy your Royal Caribbean drink package is once you're on board the ship as you will always pay more for it than you would have if you pre-purchased it. Even with onboard offers of 'Buy One Get One For Free', you'll still end up paying more as the onboard prices are so inflated.
The second worst time to buy your drink package is when you book your cruise. Unless you can get a free or discounted drink package as part of a booking offer with your travel agent, you won't get the best price by booking it on the day that you book your cruise. Wait a day few days and then check the price on the Cruise Planner.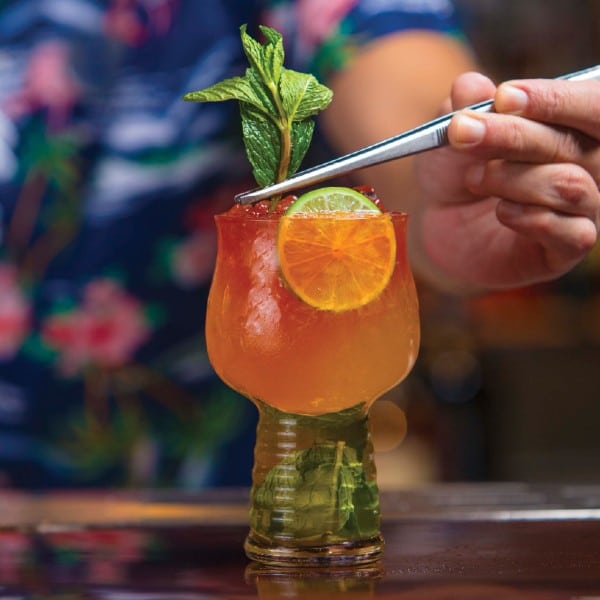 Final Thoughts
Royal Caribbean's drink packages can seem pretty expensive, but then the drinks are quite expensive too. Take a look at the Royal Caribbean Drinks Menus with Prices to see how much your favourite drinks will cost you.
If you have any questions about Royal Caribbean drink packages then I highly recommend that you check out the FAQ section at the bottom of this guide as it's probably covered there.
If you do decide that you want to get the drink package, I highly recommend that you keep an eye on the price in the Cruise Planner, particularly around Black Friday. If you see a great deal on the drink package, you can still get it at that price, even if you've already purchased it, by cancelling your original order.
Related Posts: