If you're an eagle-eyed cruise passenger, you might have spotted your ship flying a few different flags. And if you're good with your flag knowledge, you might recognise one of those flags as that of the Bahamas.
There are a lot of ships that fly under the Bahamian flag, meaning that the ship was registered in the Bahamas despite being part of a US cruise line, and being built elsewhere in the world.
So why is that? Let's take a look…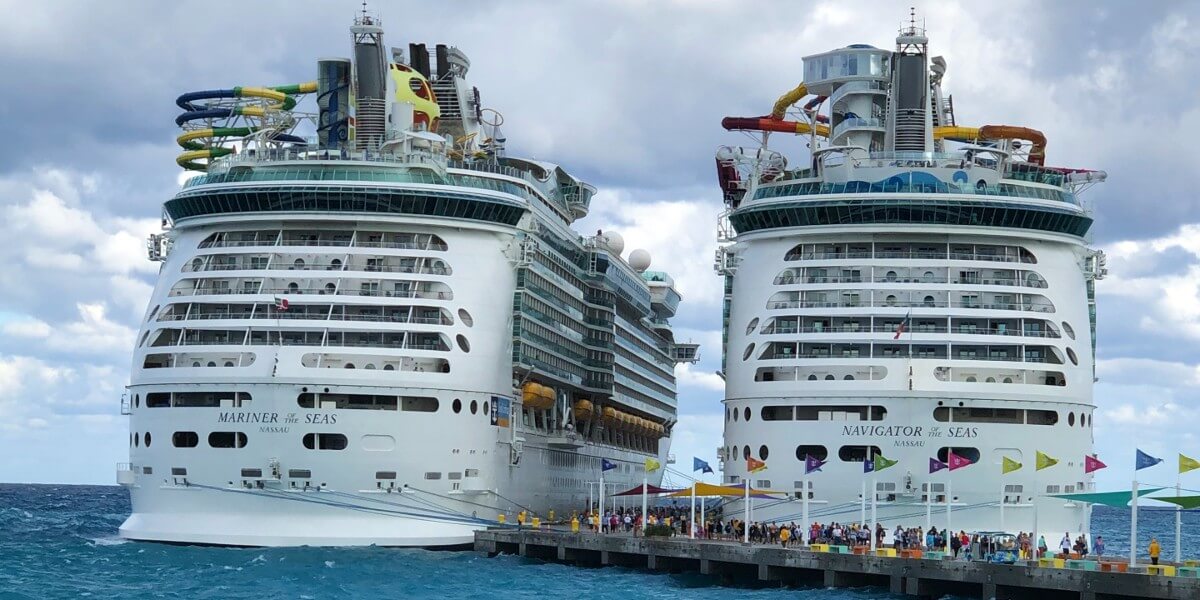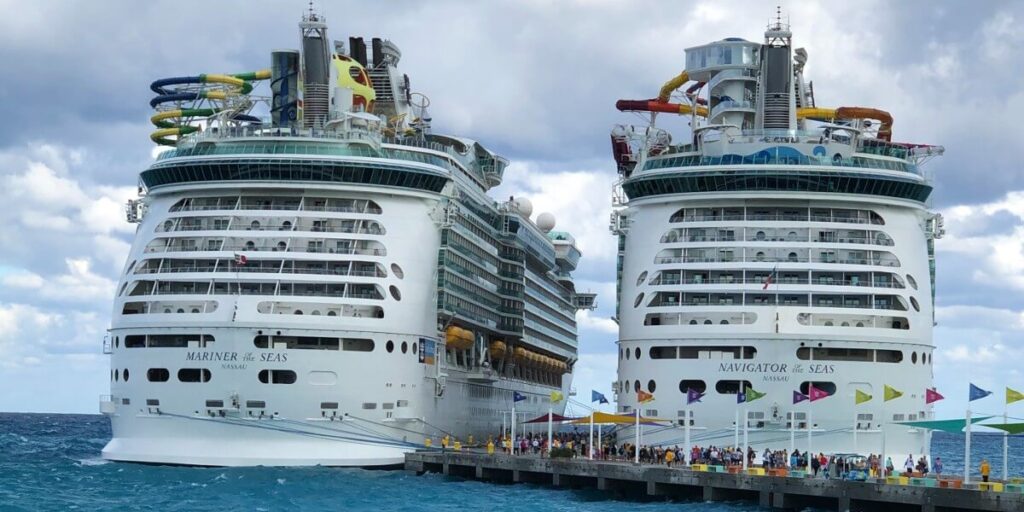 Why do cruise lines register their ships in the Bahamas?
A lot of cruise lines register in the Bahamas due to some of the relaxed rules of the country. Cruise lines will point to the fact that they prefer to build ships in locations across the globe, and that US-registered ships must be built in the US, but other benefits also play a part.
The United States has strict regulations around employee wages, the rights of passengers to go to court and other important issues. By registering cruise ships in other countries outside of the US, the cruise lines can get around some of these. This is called sailing under a flag of convenience.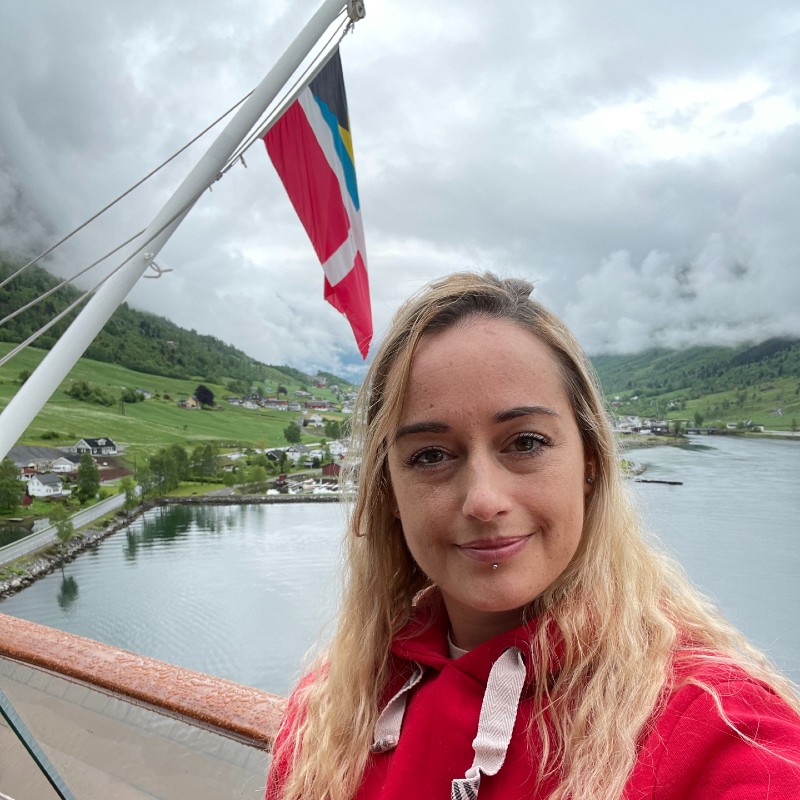 How many cruise ships are registered in the Bahamas?
There are over 100 cruise ships registered in the Bahamas, making it the most popular location for cruise lines to register their ships. Some of the biggest cruise lines, including Royal Caribbean, Disney Cruise Line and NCL, have all of their cruise ships registered in the Bahamas.
Luxury cruise lines including Seabourn and Silversea follow suit, along with one of the newest cruise lines in the world – Virgin Voyages. Smaller ships, including Windstar Cruises' tall ships and the SeaDream yachts, are also registered in the Bahamas.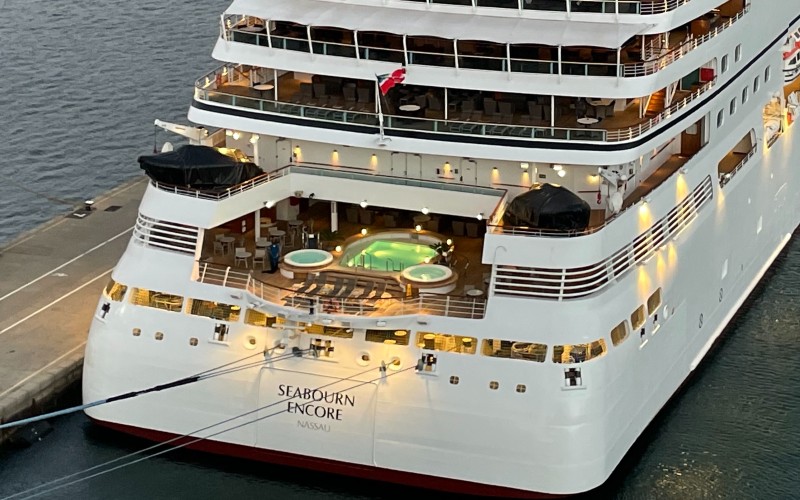 Some cruise lines split their registrations over different countries. Some of the older Carnival cruise ships are registered in the Bahamas, but the majority of the fleet is registered in Panama. Regent Seven Seas Cruises has ships registered both in the Bahamas and in Bermuda.
The British cruise line Cunard even transferred the registration of its ships from the UK to Bermuda to take advantage of regulations around weddings at sea (source).
When you count all kinds of ships – not just cruise ships – there are over 1,500 ships registered in the Bahamas, meaning it has the world's third largest fleet of ships (source).
The countries where cruise ships are registered most often
1. Bahamas
The Bahamas is the most popular country for cruise ship registration, but there are others that also have a lot of ships registered under their flag.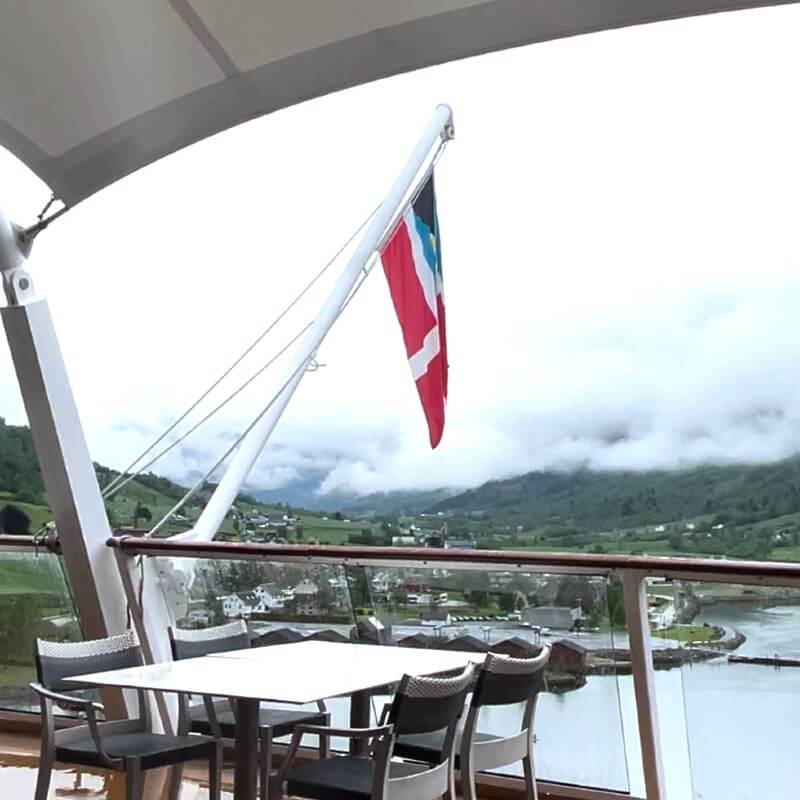 2. Malta
Malta is the second most popular, with almost all Celebrity Cruises ships registered here (there are a couple of expedition ships registered in Ecuador). TUI, Hapag-Lloyd and Azamara also have all of their ships registered in the European island nation, for a total of 55 cruise ships.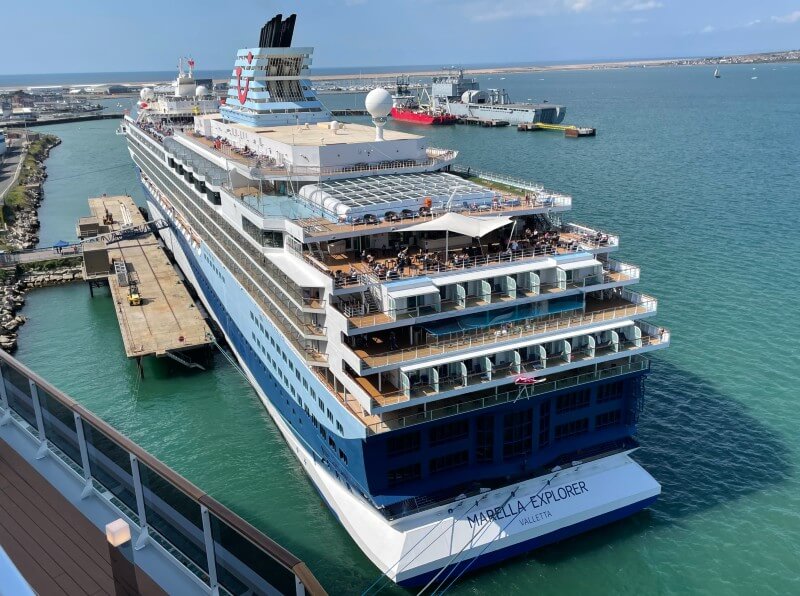 3. USA
The USA is the next most popular, but only if you're counting small ships, a lot of which don't offer extensive itineraries. There are 50 ships classed as cruise ships registered in the US, including Lindblad and various smaller US-themed lines. The biggest ship registered in the country is NCL's Pride of America.
4. Panama
There are 29 cruise ships registered in Panama. This includes most of the Carnival fleet and some MSC Cruises ships.
5. Bermuda
There are a total of 26 cruise ships registered in Bermuda. Most of these are the Princess cruises fleet, but there are some P&O Cruises ships as well.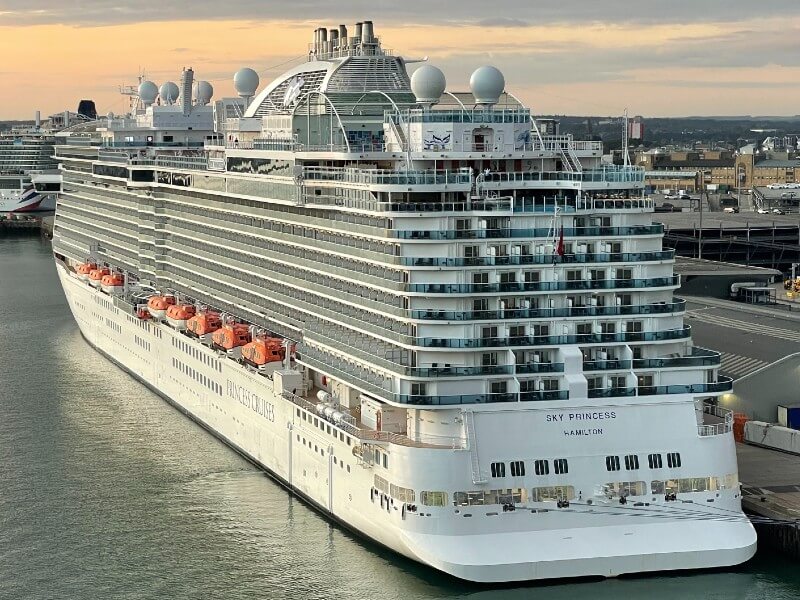 Some other notable registration nations include:
Italy – 26 ships as well, including the entire Costa and AIDA fleets
Norway – 23 ships despite Norwegian Cruise Line not registering their ships here. Instead, all Hurtigruten ships and Viking Ocean ships are registered in the country
Netherlands – 13 ships including the entire Holland America fleet
Marshall Islands – 12 ships are registered here including Oceania's luxury fleet, the Seven Seas Explorer and Hebridean Islands Cruises' ships
Ecuador – 9 ships, mainly expedition ships designed to sail the Antarctic including Celebrity Xploration and Celebrity Xpedition 
UK – 6 ships. It used to be the registration country for Cunard, but the line moved its registration to the Bahamas so that it could marry couples at sea.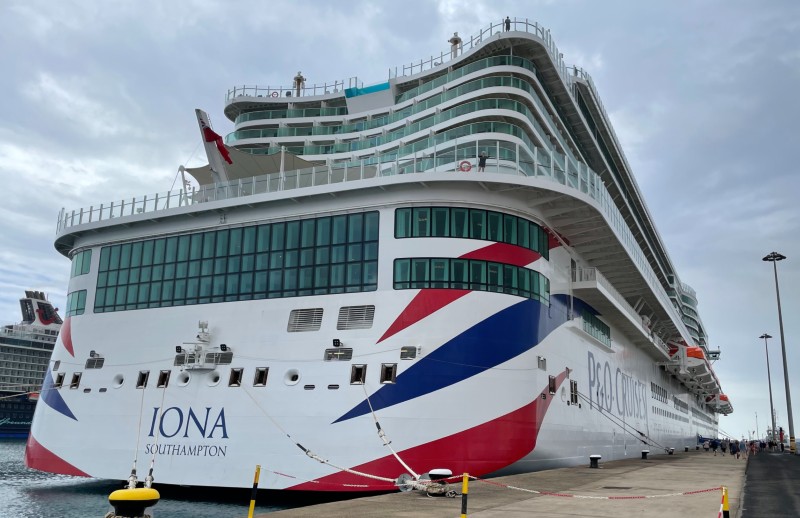 Why do ships sail under foreign flags?
Ships sail under foreign flags to enjoy more beneficial regulations on topics such as employment, taxes and weddings. There are various tight restrictions in place for ships that are registered in the US, which cruise lines want to avoid.
Here's more of a breakdown of the main reasons why ships are flagged in other nations:
Construction and maintenance
Cruise ships are pretty huge – so huge that many of them couldn't be built in the shipyards of the US without extensive costs, as they require specialist facilities.
But according to the Passenger Vessel Services Act of 1886, only ships that are built in the US can sail under the US flag. Also, any maintenance must be carried out in the US, and if a ship can't make it back to America to be serviced then it will be charged a 50% duty.
It would therefore not be cost-effective for cruise ships to be built and maintained in the US, so cruise lines prefer to register their ships elsewhere.
Note that most other countries don't have the same tight restrictions, so a ship could be built in Italy, registered in the Bahamas and then repaired anywhere.
Suggested read: How Much Does A Cruise Ship Cost To Build?
Employment
Another reason that cruise lines prefer to sail under a flag of convenience is down to US employment law. Ships that register in the US must hire American citizens, whereas cruise lines prefer to hire globally. This helps to keep salaries down and means that employees can work for longer hours with fewer breaks.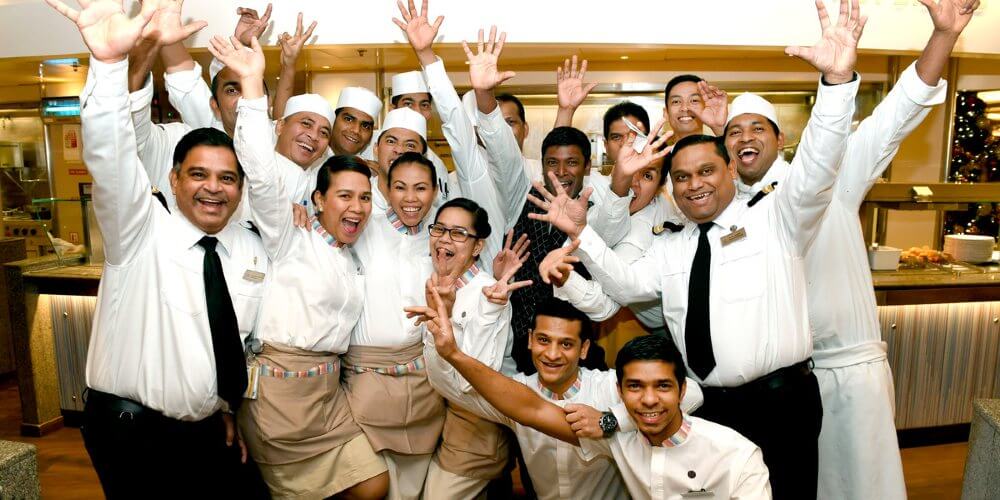 They aren't horrendous working conditions – otherwise, people would quit. But they can be tough at times, with a lot of time spent working without a day off. So it makes sense that cruise lines prefer to search for workers around the world, instead of being limited to the US.
Suggested read: How Much Do Cruise Ship Workers Get Paid?
Taxes
A lot of cruise ships – and even cruise lines – are registered in foreign countries in order to take advantage of more lenient and favourable tax laws. Cruise lines are able to save millions of dollars by registering their ships in a country that charges less for tax.
It also affects the headquarter registration of some cruise lines – that's why Royal Caribbean Group is registered in Liberia despite having its base of operations in Miami, and why Virgin Voyages was established in Switzerland.
Weddings
The laws around weddings are not the same on land as they are at sea, and so by registering ships in foreign countries, cruise lines are able to provide ceremonies that they would not have been able to, had they registered in the US or the UK.
Cunard even moved the registration of their ships to the Bahamas to be able to offer weddings at sea, which are a good source of income.
Celebrity Cruises moved its registration to Malta after the country legalised same-sex weddings – it is now the largest cruise line to offer same-sex marriages at sea.
Do foreign-flagged cruise ships pay US taxes?
Cruise ships registered in a foreign country are not subject to Federal Income and Branch Profit taxes. So they don't pay US taxes, although they do pay docking fees for the time spent in US ports.
This is due to Section 883 of the Internal Revenue Code.
While this is seen as a massive win for cruise lines – where taxes in foreign countries are often a lot lower – there is one major downside to it. It means that cruise lines are exempt from federal financial support during any economic crisis.
And that's why many cruise lines suffered so much during the shutdown in 2020. They weren't able to claim any of the financial aid that the US was providing to businesses to keep them – pardon the pun – afloat. And the countries where they were registered were not in a position to offer anything like that.
To conclude
Flying under a flag of convenience offers a lot of benefits to a cruise line, although as we've seen with the global pause, it doesn't come without risks.
Don't expect things to change anytime soon though – the costs that would be incurred by transferring ships to the US, and employing only American staff, would be huge. The Bahamas, Malta, Panama and others will continue to be the countries of choice for ship registration in future.
Related Posts: