Considering the average cruise age is 47 years old, many cruise lines cater very well to guests over 50. And you'll also be very well looked after if you're travelling alone.
Whether you're looking to spend time by yourself, wanting to make new friends or even looking for romance, there's a cruise for you.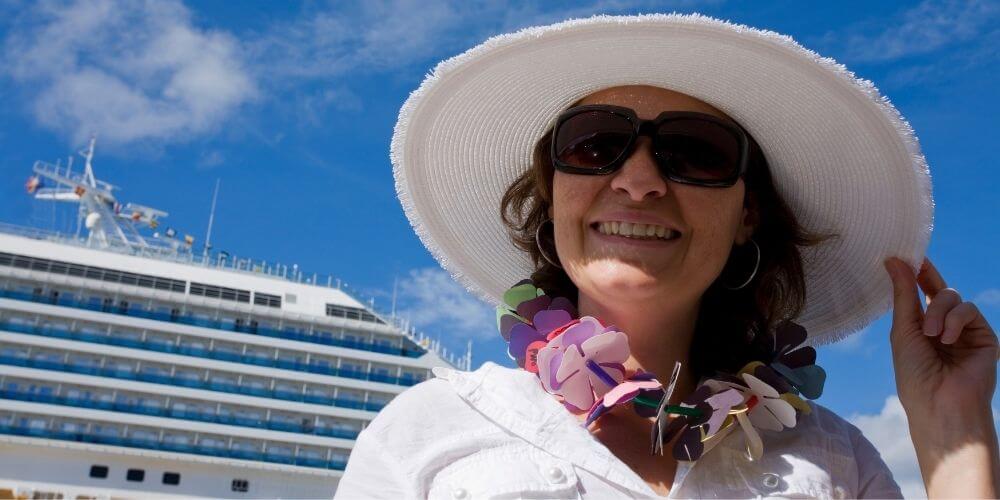 Below, I've listed the best cruise lines for solo travellers over 50, including what to expect on board and the best ships to pick.
Are There Cruises For Singles Over 50?
There are several organised group cruises for singles over 50, usually hosted by travel agencies. But you don't need to join an organised singles only cruise group trip, there are also lots of cruises that are perfect for single people over 50.
If you're seeking more information on organised solo traveller cruises, read more about how they work and your best options in my Guide to Singles Cruises.
If your main priority is to meet like-minded single people for fun and romance, you can read more about the best cruises singles to hook up here.
In general, any cruise is suitable for solo travellers over 50. A cruise is the perfect setting to make new friends with everything already planned out for you. You'll enjoy delicious food, fantastic destinations and wonderful entertainment. Plus endless opportunities to meet new people means a cruise opens a world of relaxation for those over 50 looking to travel alone.
Singles cruises over 50 are very relaxed and friendly – there's no need to be nervous. There will be lots of events to meet others, and so you don't need to worry about being too shy.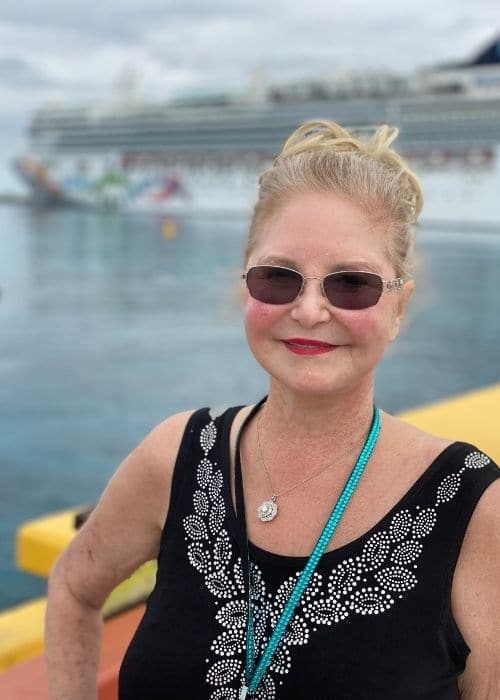 Here are the best cruise lines to choose from that won't have you feeling out of place.
The Best Cruise Lines For Singles Over 50
1. Fred. Olsen Cruise Lines
Fred. Olsen Cruise Lines is targeted at mature cruisers from the UK with activities and entertainment offered on board to reflect this.
The ships are mid-sized, and the daily programmes include painting, dancing, and cooking demonstrations, all of which offer the perfect way to spend time in the company of other people your age.
For single ladies looking to cruise with Fred. Olsen, you needn't worry about not having a dance partner as each ship has gentlemen hosts in the evenings. There are female dance hosts, too. Each of the three ships in the fleet also offers solo cabins that are perfect for singles and have no single supplement.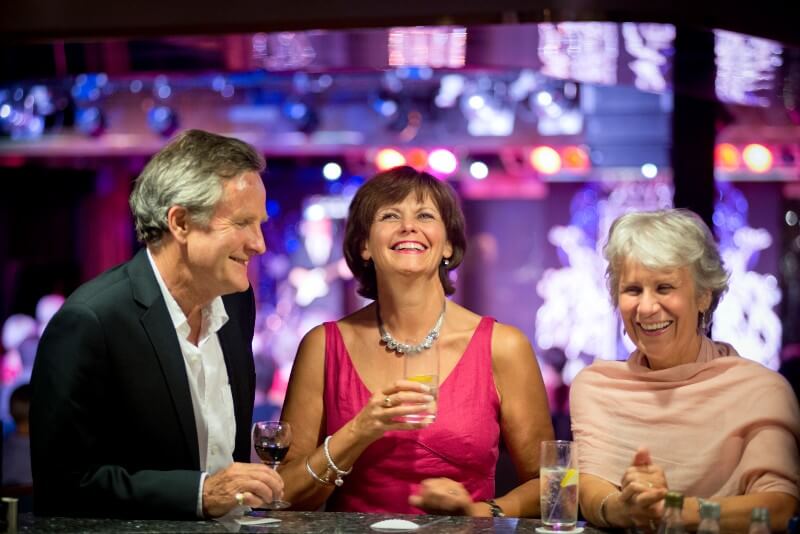 2. Azamara
For a spot of luxury, Azamara offers a great onboard experience for international singles over 50. Butler service, fine dining and a great choice of immersive, destination-focused itineraries are just some of the benefits guests can expect with the cruise line.
Azamara's cruise ships have plenty of lounges, bars and spots to enjoy a coffee alone or mingle with fellow passengers. Shore excursions, while focused on the destinations you visit, are also a great place to form new friendships in an intimate group setting. And, while dining, you can opt for a seat at a larger table in the Discoveries Restaurant, which is a great way to meet fellow foodies and strike up a conversation!
Azamara also offers special singles rates and promotions so be sure to look out for those.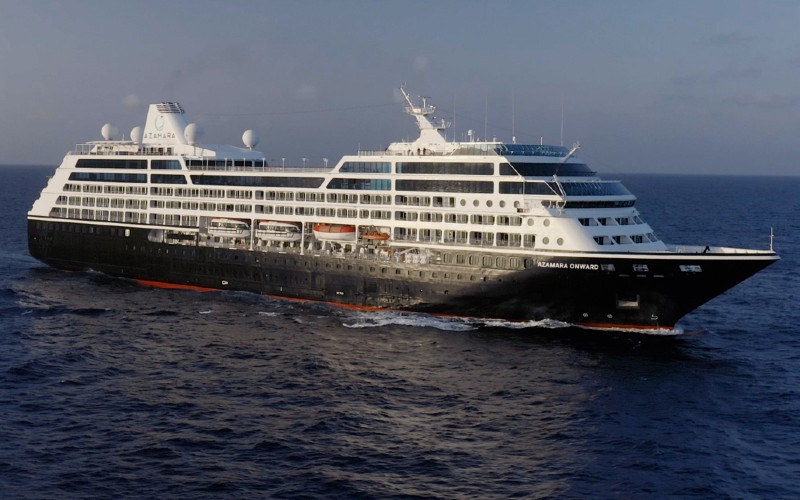 3. Holland America Line
Many senior cruisers recommend Holland America Line as they cater to a mature audience very well. The cruise line offers enrichment programs that are suited to the interests of the over 50s.
For solo travellers seeking a holiday that is unique and offers the chance to spend a long time away from home, Holland America is very popular for bucket-list destinations such as Alaska and Antarctica too.
If you're looking at booking a singles cabin, the newest HAL ships – Koningsdam, Nieuw Statendam and Rotterdam – each offer a selection of 12 solo cabins. Each of these boasts ocean views and measures up to 172 square feet.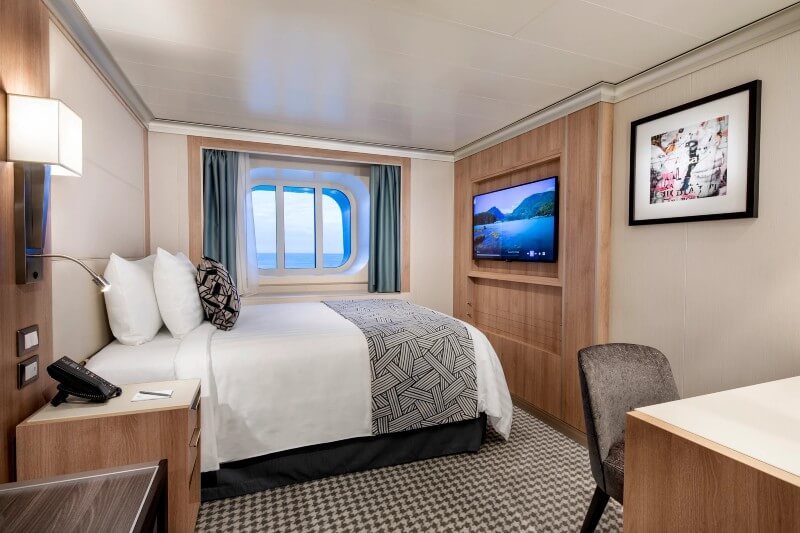 4. Saga Ocean
Saga Ocean cruises have been built to cater exclusively for an audience of people aged 50 and over. In fact, 50 is the minimum age to cruise with this cruise line.
As well as this, Saga is also one of the most solo-friendly lines. Dedicated solo cabins feature on both the ships – Spirit of Discovery and Spirit of Adventure – and solo passengers can also attend social events and gatherings strictly for singles only.
As for exploring while ashore, Saga Ocean cruises also offer solo travellers the chance to buddy up on excursions which is an ideal way to meet fellow like-minded travellers.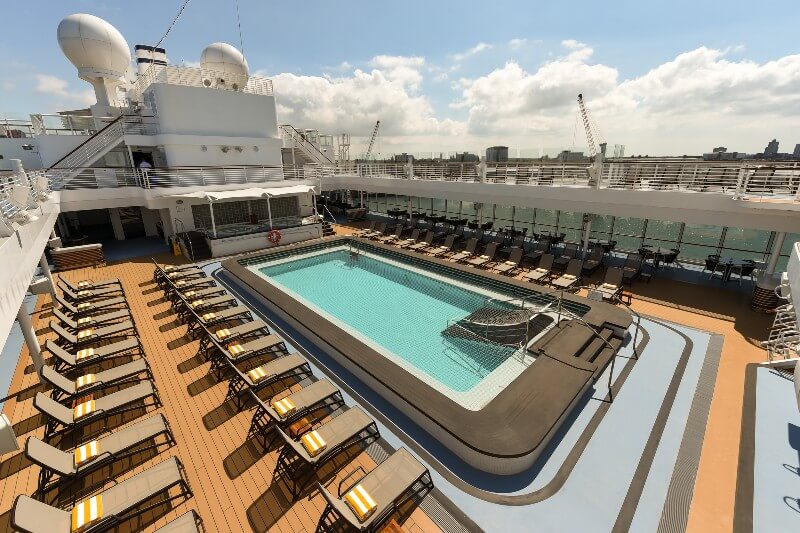 5. Cunard
Cunard is a great choice for those seeking a traditional cruise experience while travelling alone. Ballroom dancing, educational lectures and formal dress codes are just some of the features of a Cunard sailing that retired people most enjoy.
A keen dancer travelling alone can enjoy a waltz or two as Cunard has gentlemen hosts who will gladly take the ladies for a spin on the dancefloor in the evenings.
Cruises with Cunard can offer the chance to be entertained by shows inspired by West-End and Broadway theatre and cabaret, alongside speaker programmes which have seen the likes of Sir Michael Parkinson, former royal correspondent Jennie Bond, and politician Martin Bell.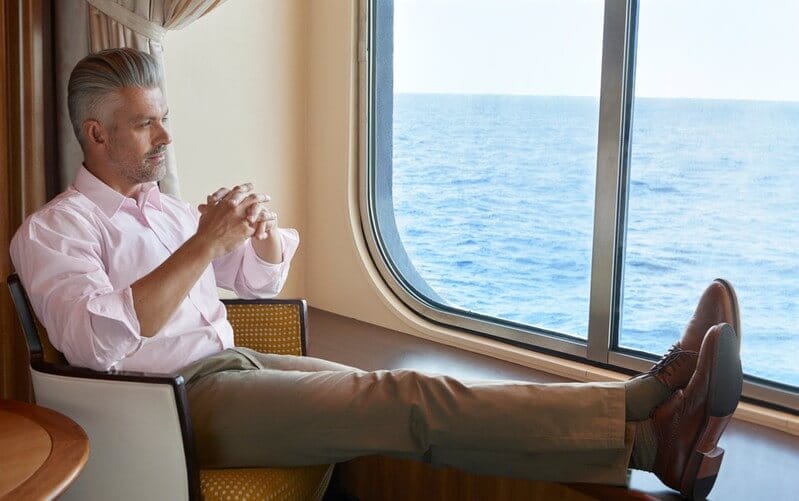 6. Virgin Voyages
If you're looking for something different, Virgin Voyages is a tongue-in-cheek cruise line that's strictly adults only.
Fellow foodies, fitness fanatics and cruisers looking to enjoy day-to-evening entertainment will enjoy the lifestyle onboard as well as the chance to let loose with activities including sunrise yoga, 90s Boyband dance classes and a 'shake for champagne' novelty on the ship's app.
The cruise line might not be best for those who shy away from technology or a more modern cruise experience, as the cabin lighting and electricals are all controlled from a tablet and much of the cruise experience is centred around using the cruise line's app.
However, if you're young at heart and seeking an energetic, fun and lively atmosphere with no kids on board, Virgin Voyages might just be the option for you!
7. Norwegian Cruise Line
Norwegian Cruise Line was the first line to offer solo cruisers their own cabin option and has won 'Best Cruise Line for Solo Travellers' for six years in a row by Porthole Magazine.
The Studio Staterooms available provide solo travellers with exclusive access to the Studio Lounge, only available for other solo guests. This offers complimentary refreshments and a quiet place to relax and hang out with new-found friends.
As well as great accommodation choices for those travelling alone, Norwegian Cruise Line offers chances for solo cruisers to socialise with others as most sailings offer singles meet-ups and bar crawls around the ship.
From 2024 there will be a lot more solo cabins offered across the fleet, too.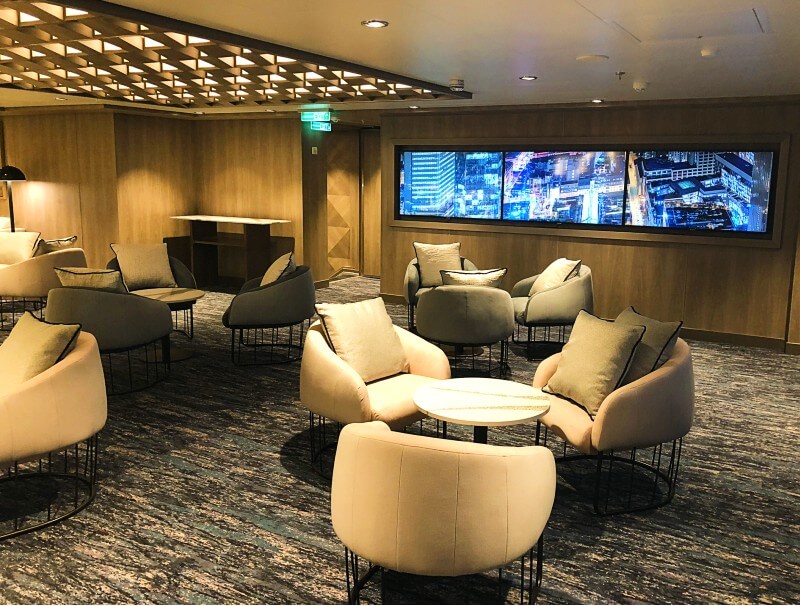 8. P&O Cruises
For those looking to experience a quintessentially British cruise line, P&O Cruises is aimed at a UK audience with familiar touches to make guests feel right at home – great for those travelling alone in particular.
There are two ships in the cruise line's fleet which are adult-only – Arcadia and Aurora. With British officers, a proper cup of tea (which you can make in your cabin!), pubs to visit and food geared to British tastes you can mingle with fellow singles just as you would at home, except while sailing.
For ballroom dance fans, look out for Strictly Come Dancing-themed cruises with P&O Cruises, perfect for enjoying your interests while aboard and meeting fellow fans!
Suggested read: P&O Cruises With No Single Supplement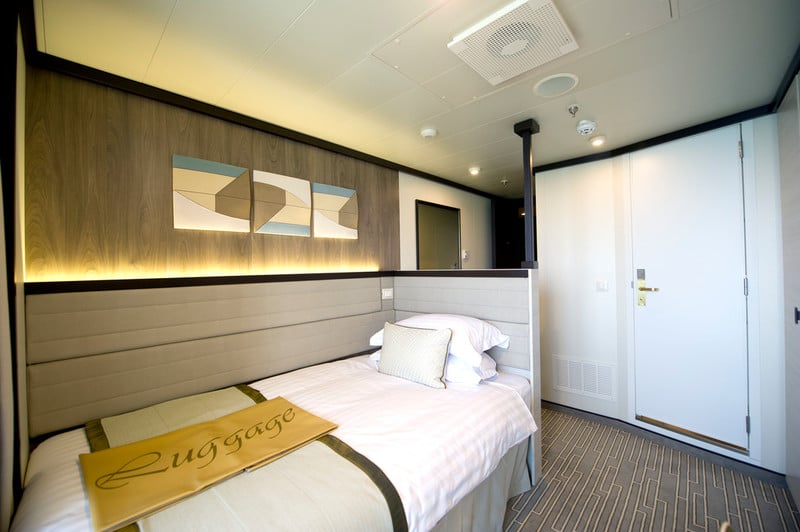 9. Riviera Travel
Ocean cruises aren't the only option for single cruisers over 50 either. River cruising is fast becoming a great choice for those looking to travel alone. With smaller capacities making it easier to get to know guests on board and ships which dock right into the heart of city centres, river cruises are ideal for solo travellers.
A popular cruise line for solos is Riviera Travel. The cruise line has been offering singles-only river cruises since 2018 which opens the ships up exclusively to solo travellers in all cabin categories without any additional single supplements. Perfect for splashing out on a suite if you're feeling indulgent!
To Conclude
There are plenty of options when it comes to choosing a solo cruise. Whether you want to sail along the river or the ocean; enjoy luxury or experience a more freestyle lifestyle onboard – there's bound to be one to suit you.
To recap, the best cruises for singles over 50 are:
Keeping an eye on solo traveller deals – making the most of reduced or excluded single supplement fees is a great way to save money on your cruise fare.
Related Posts: